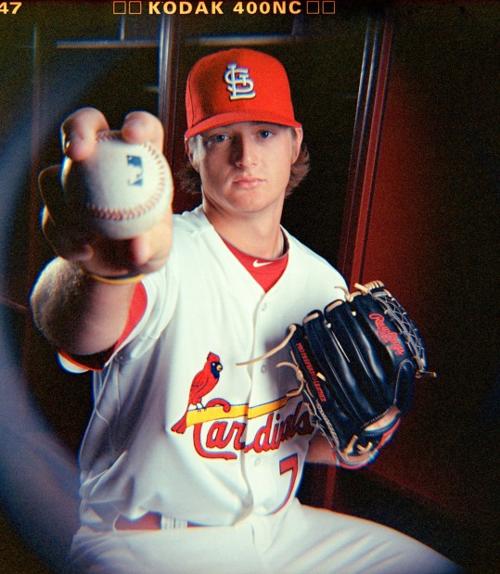 PITTSBURGH -- Class AA Springfield righthander Shelby Miller, the crown jewel of the Cardinals' farm system as the team's top pick in the 2009 draft, has been suspended indefinitely by the organization, Cardinals general manager John Mozeliak said tonight
Mozelisk said Miller had been suspended for a "violation of team policy." Without amplification, Mozeliak said the incident in question had occurred last week.
The decision to suspend Miller had been reached in the last day or so after a telephone meeting among Miller, Springfield manager Ron "Pop" Warner and Cardinals' farm director John Vuch.
"I'm not going to get into specifics," said Mozeliak. "Let's just leave it at that."
According to several sources familiar with the situation, the incident in question involved an altercation at a Springfield apartment complex with alcohol also being involved. This is believed to be the second such instance for the 20-year-old Miller, according to sources.
No teammates were involved, sources said.
Mozeliak said he did not anticipate the suspension being a long one. Miller, a Texas native, will not accompany the Springfield team on its six-game trip to San Antonio and Corpus Christi, beginning on Wednesday. But he still is expected to make a start before the season ends on Sept. 5.