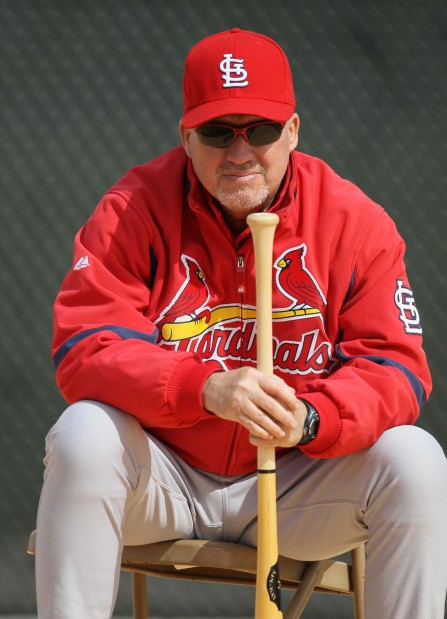 The Cardinals have fired bullpen coach Marty Mason, pitching coach Dave Duncan's longtime right-hand man and a popular figure with the team's starting pitchers and relievers alike.
Multiple sources confirmed the move this afternoon in the absence of any formal announcement by the club regarding manager Tony La Russa or his coaching staff. La Russa has apparently concluded a week of discussions with general manager John Mozeliak and chairman Bill DeWitt Jr. with an announcement about his future expected later this afternoon. While it is widely assumed La Russa will return for a 16th season as manager, the makeup of his coaching staff was believed among the final details.
Mason, 53, served under La Russa for 12 seasons after working effectively as Triple-A pitching coach from 1997-99. Mason had coached within the organization for 25 seasons. He also was a minor-league pitcher within the Cardinals system.
Pitchers frequently credited Mason as the go-to man for mechanical issues and described the working relationship between he and Duncan as a major reason for the team's tradition of pitching success. While Duncan is typically viewed as stoic, pensive and even intimidating to some younger arms, Mason served as a folksy buffer also adept at breaking down a pitcher's delivery.
The Cardinals ranked sixth in NL relief ERA (3.73) last season, a year after ranking fourth (3.67).