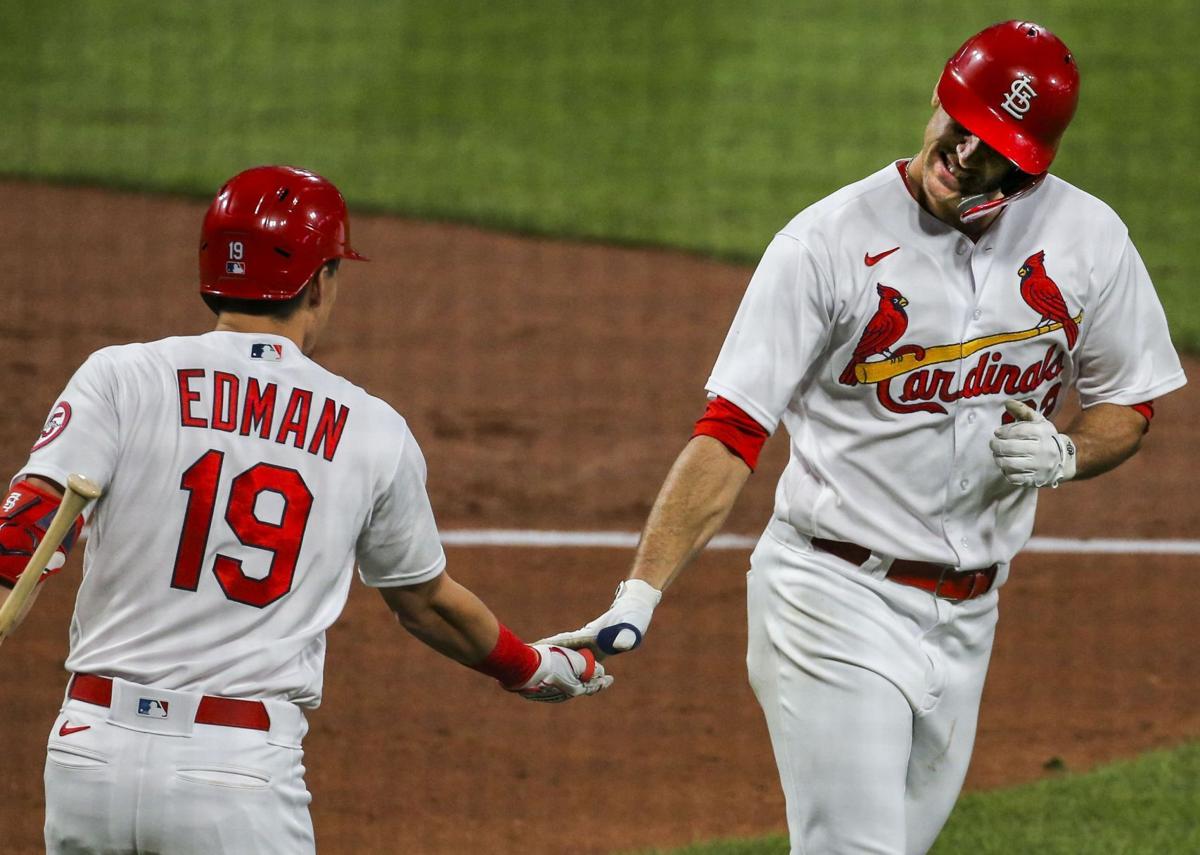 MILWAUKEE — Jack Flaherty is the major leagues' top winner at 6-0 this season, but the Cardinals righthander hasn't faced the Milwaukee Brewers this season until Thursday afternoon.
The Brewers have been hard on Flaherty, beating him six times in eight decisions, including three wins in three decisions here and Flaherty carries an earned run average of 7.07 here into his meeting with Milwaukee righthander Corbin Burnes. 
Flaherty has allowed seven homers in 28 innings at Miller Park/American Family Field and 14 homers overall to the Brewers in 61 1/3 innings. But Flaherty has struck out 85 Milwaukee hitter in 12 starts.
Burnes, just coming off the injured list — he had tested positive for COVID-19 (Burnes chose not to be vaccinated — has struck out 49 and walked no one this season.
The Cardinals will have a different shortstop in their lineup. Paul DeJong was pulled in the fifth inning of Wednesday night's game with left side tightness and was undergoing an MRI Thursday morning. Normal second baseman Tommy Edman will make his first start of the season at short in the series finale and Matt Carpenter, three for 11 (.273) against Burnes, will be at second. 
It is possible that Jose Rondon will make an appearance on the roster by the time the Cardinals play in San Diego on Friday night. "There probably is a parallel line there," said Shildt, "but I don't know that to be true." 
But Shildt said that "educated guess probably is pretty good." 
Infielder Rondon who had four homers and drove in 12 runs in Memphis' first seven games, was pulled early from Memphis' game at Nashville on Wednesday night and could be activated as early as Friday if DeJong has to go on the injured list. 
"Any time a guy is having trouble reaching ... there's a level of concern, for sure," Shildt said. "We'll find out soon. 
"(Edman) has done a nice job at short in the past when Paulie wasn't available. Carp's had some good swings on (Burnes)."
Catcher Yadier Molina is receiving a scheduled day off and Andrew Knizner will handle Flaherty, as Knizner did this past Friday when Flaherty threw seven scoreless innings against Colorado and hit a home run. Molina had taken a couple of foul balls off his mask on Wednesday but Shildt said that Molina felt all right.
"Quick turnaround for (Molina) and 'Kiz' has played well," said Shildt. "A combination of things." 
The Cardinals won't see San Diego aces Yu Darvish and Blake Snell, who are not slated to pitch in the upcoming series, nor will they see Fernando Tatis Jr., Wil Myers and Eric Hosmer, who are on the COVID injured list.