JUPITER, Fla. • Cardinals closer candidate Luke Gregerson's hamstring strain means the righthander will start the season on the disabled list, manager Mike Matheny announced Saturday.
"He's frustrated," Matheny said. "He's had a long career, and he's been a guy who has been durable. And he will be. Just a couple things have pushed it back."
Gregerson has pitched three scoreless innings in Grapefruit League play this spring, but he had not pitched since March 20. An oblique strain limited him before the hamstring injury occurred.
Gregerson signed a two-year contract with the Cardinals this offseason as a free agent. He came to camp hoping to secure the role of closer.
Gregerson, who injured his hamstring running his last sprint of the day a few days ago, will be out a couple of weeks at least. John Mozleliak, president of baseball operations, said the strain was a grade one strain — the least severe. The time frame for such injuries is generally 10 days to three weeks.
The 33-year-old said that on his final sprint "I felt a little twinge and it got tighter and tighter. And here we are. This is really lousy timing. I've never had a leg injury in my life." Gregerson said.
"But we can get away with it if I miss the first week-and-half of the season, two weeks max. If you ask me, we've got plenty of arms that all can handle it and throw late in games. I think these guys are going to be just fine and when I get back, that makes us that much better, hopefully."
Dom Leone, who has three saves and one win, probably has pitched more ninth innings in Florida than he ever did with Toronto, Arizona or Seattle. He has a 1.00 ERA in nine innings and might be the first one in the ninth-inning barrel Thursday. "If I get the chance, it will be awesome," he said.
Matheny said that Leone's effectiveness might have sneaked up on some people. "Being in the back end, he's got more value than most other people have given him," said Matheny. "He's got swing-and-miss stuff that plays extremely well for me."
Pitching coach Mike Maddux said the late-game strategy "is something we've got to figure out and we've got a short time to do it. Everybody is making a case for themselves. But we haven't come up with the answer yet."
Discussing his list of closer candidates now that Gregerson is out for an undisclosed amount of time, Matheny named, "the entire bullpen."
"We have had a very strong bullpen all spring," Matheny said. "It's been something we have enjoyed watching, how each guy has continued to improve. We are going to have to be thinking our way through the back end looks. It could be more match-ups than anything else."
Matheny was asked who would get the first shot at a save if the season started today.
"Same answer," he said. "Where are we? Who have we used? Who are we facing?"
---
Cardinals' projected lineup for 2018
1. DEXTER FOWLER, RF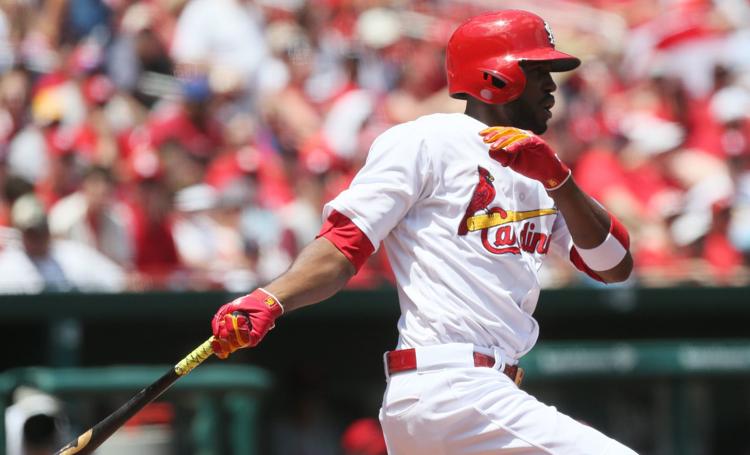 QUICK HIT: Switch-hitter's breakout power year coincided with a move to the middle of the order, but may not be related. Eight of his career-high 18 home runs came from the leadoff spot.
2. TOMMY PHAM, CF
QUICK HIT: Has advertised his goal to steal at least 30 bases and hit at least 30 homers this season. Only one Cardinal has come close: A Pham-like Ray Lankford with 26/31 in 1998.
3. MATT CARPENTER, 1B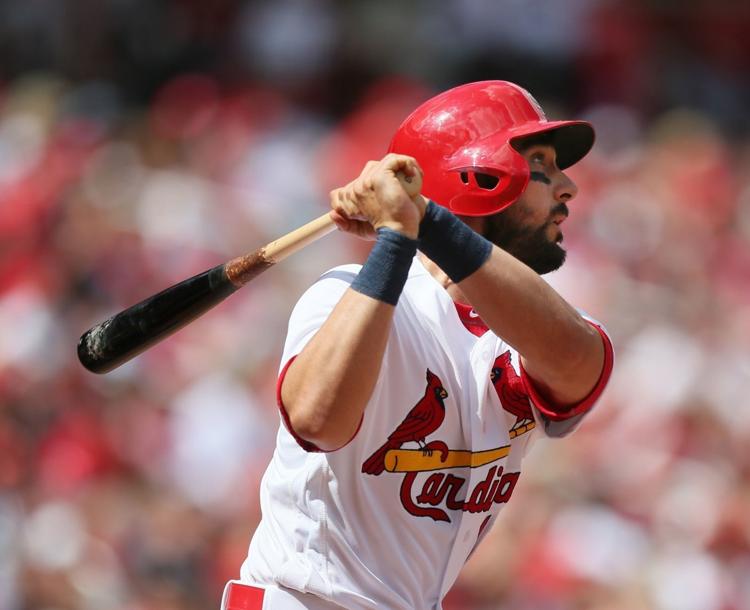 QUICK HIT: Since 2013, when he became an everyday player, only two lefthanded batters have reached base more than Carpenter's 1,240. Both are first basemen: Joey Votto (1,356) and Anthony Rizzo (1,263).
4. MARCELL OZUNA, LF
QUICK HIT: Cardinals, siding with comfort over a few extra plate appearances, keep Ozuna at cleanup, where no NL hitter had a higher OPS (.908) or SLG (.536) than he did in 2017.
5. PAUL DEJONG, SS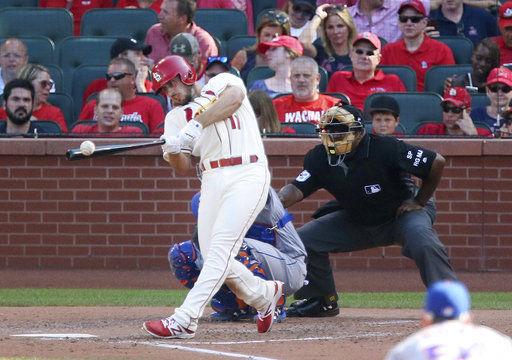 QUICK HIT: Set a club record for shortstops, rookie or otherwise, with 25 homers, but to build on powerful first impression he must pull his walk rate (0.31 per strikeout) up from the lowest reaches of the league.
6. YADIER MOLINA, C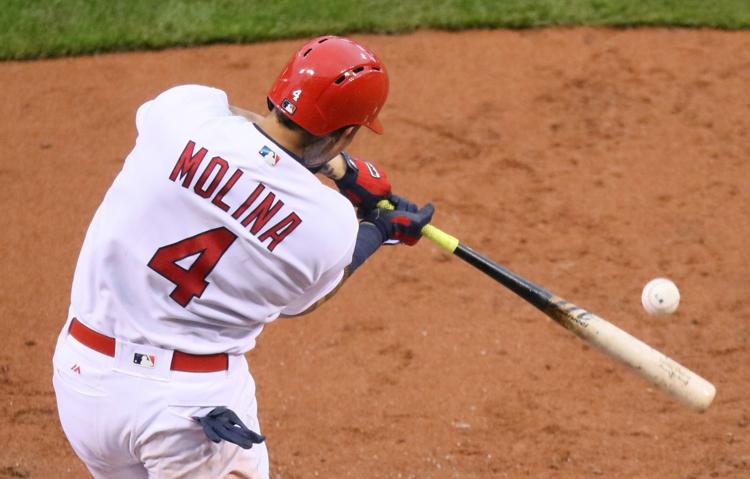 QUICK HIT: Usurped franchise lead from Ted Simmons for hits (1,730) and doubles (335) by a catcher while underscoring durability with second-half surge (.798 OPS) for second consecutive season.
7. JEDD GYORKO, 3B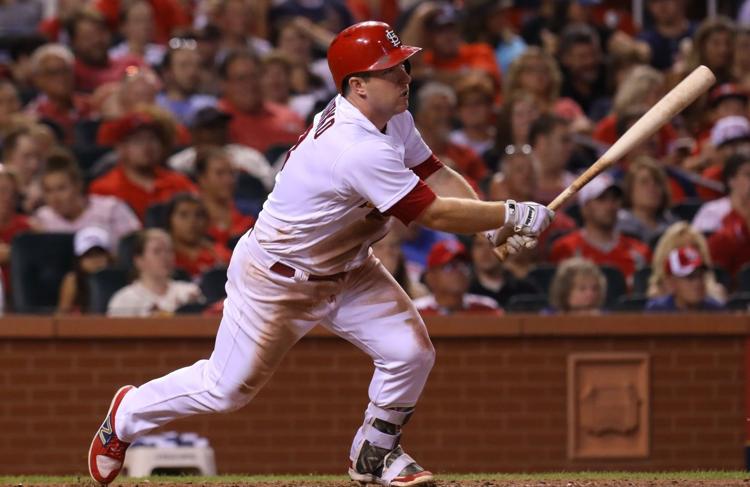 QUICK HIT: Only player in past two seasons to have hit at least 50 home runs and also have played every position in the infield. He slugged .594 with .975 OPS vs. lefties last season, inviting ideas of a platoon.
8. KOLTEN WONG, 2B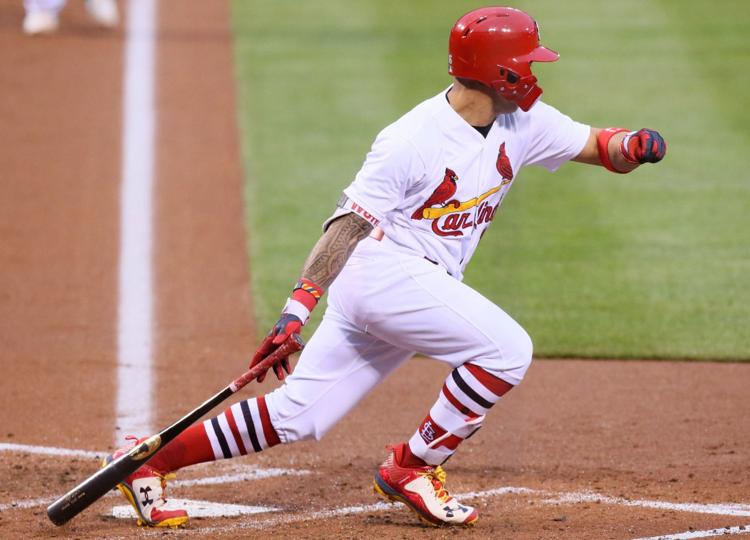 QUICK HIT: Percolating within a breakout season were hints of even better: Limited to 354 at-bats by injury, Wong had career bests in hard contact, August performance, and OBP. A move up in the order would unlock his steals.
9. PITCHER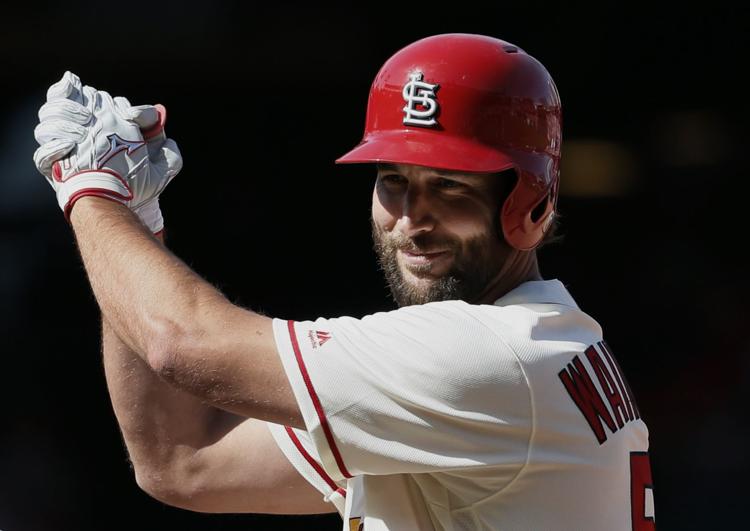 QUICK HIT: Without Adam Wainwright, Silver Slugger winner, and his .262 average, .452 slugging, and 11 RBIs, Cardinals pitchers hit a puny .116, slugged .141, and had few RBIs, 19 in 241 at-bats.