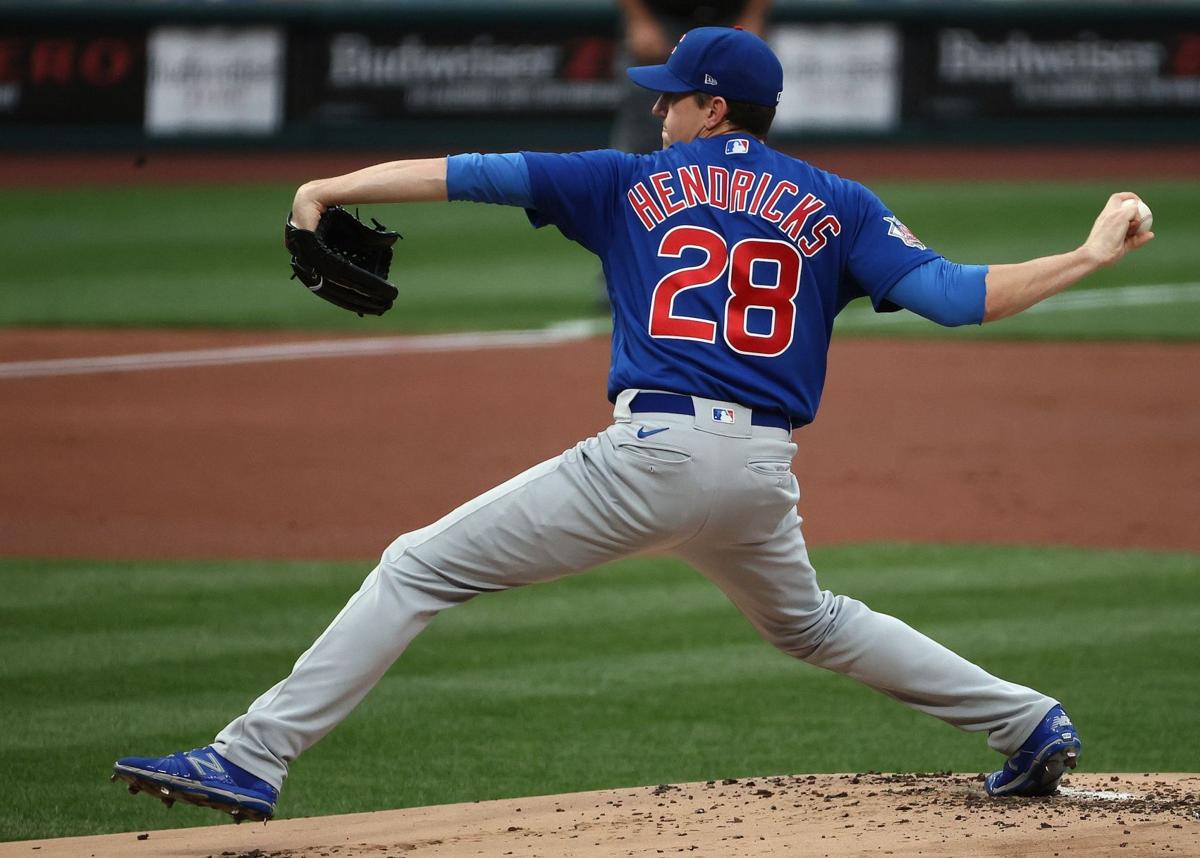 Chicago Cubs righthander Kyle Hendricks takes a 12-3 career mark and 2.82 earned run average against the Cardinals into Wednesday night's matchup against Cardinals ace Adam Wainwright. But, as Cardinals manager Mike Shildt said before the game, "Look, (Hendricks) has been good against the league. He's a good pitcher.
"People say, 'Yeah, you have trouble with him.' Well, the league doesn't exactly light him up."
Hendricks has a 12-4 record this season, including 3-0 against the Cardinals. He is tied for the major-league lead in victories with Los Angeles' Julio Urias and Hendricks is riding a streak of 10 consecutive wins and 12 starts without a loss.
Hendricks has walked just three in 19 innings against the Cardinals this season and Shildt, pointing to the control young starters Jake Woodford and Johan Oviedo displayed the previous two nights (no unintentional walks in 11 innings) said, "That's a starting point.
"(Hendricks) throws strikes and he's got the ability to command when he wants to and he's got some movement at the end. We've taken better at-bats off him the last couple of times and I'm confident we'll be able to do that tonight."
Shortstop Paul DeJong and second baseman Tommy Edman have exchanged positions in the batting order, with DeJong batting sixth and Edman. Shildt said that DeJong was swinging well and the switch-hitting Edman wasn't as much from the lefthanded side.
Oviedo had a thumbnail issue on Tuesday, which he told the staff about after the fifth inning. He faced only one batter in the sixth but Shildt said he did not believe the injury to be serious and the Cuban righthander is likely to take his turn Sunday in Cincinnati.
Cubs All-Star Kris Bryant, who came out of Tuesday's game with a hamstring issue, was not in the Cubs' lineup Wednesday. But he had not been traded—yet.
Mikolas to pitch Saturday for Memphis
Righthander Miles Mikolas, on the injured list with a forearm problem, will pitch for Memphis at Louisville on Saturday night. Righthander Daniel Ponce de Leon, who will be brought back as a reliever, is slated to pitch an inning for Memphis at Louisville on Thursday night.
Shildt said righthander Jack Flaherty (oblique tear) is likely to have one more bullpen session before he faces hitters here, or on a rehab option.
Shildt doesn't anticipate letdown
The Cardinals suffered perhaps their most difficult loss of the season on Tuesday when closer Alex Reyes blew a five-run lead in the ninth inning and the Cardinals lost to the Cubs 7-6.
It was the first time the Cardinals had lost a game they led after eight innings. They had been 38-0.
"It wasn't a good time to have a bad half-inning," Shildt said.
"We don't want to bring that over to today and this is a tough group. Does it sting? I'm not going to say it doesn't sting. It hurt.
"That was one of the harder ones I've ever been a part of, candidly. But that's the thing about the game. You get a chance to show up today and compete. Whatever happens today won't be because of the aftereffects of last night."
Reyes, who threw 30-some pitches on Tuesday, isn't likely to pitch on Wednesday but it has nothing to do with his outing of the night before. "Some days, the human element comes into play," Shildt said. "You have moments that don't work out. Alex will be more than fine.
"You go through three years of rehab and some of the trials and tribulations he's had, I'm more than confident that Alex Reyes will be ready to bounce back."