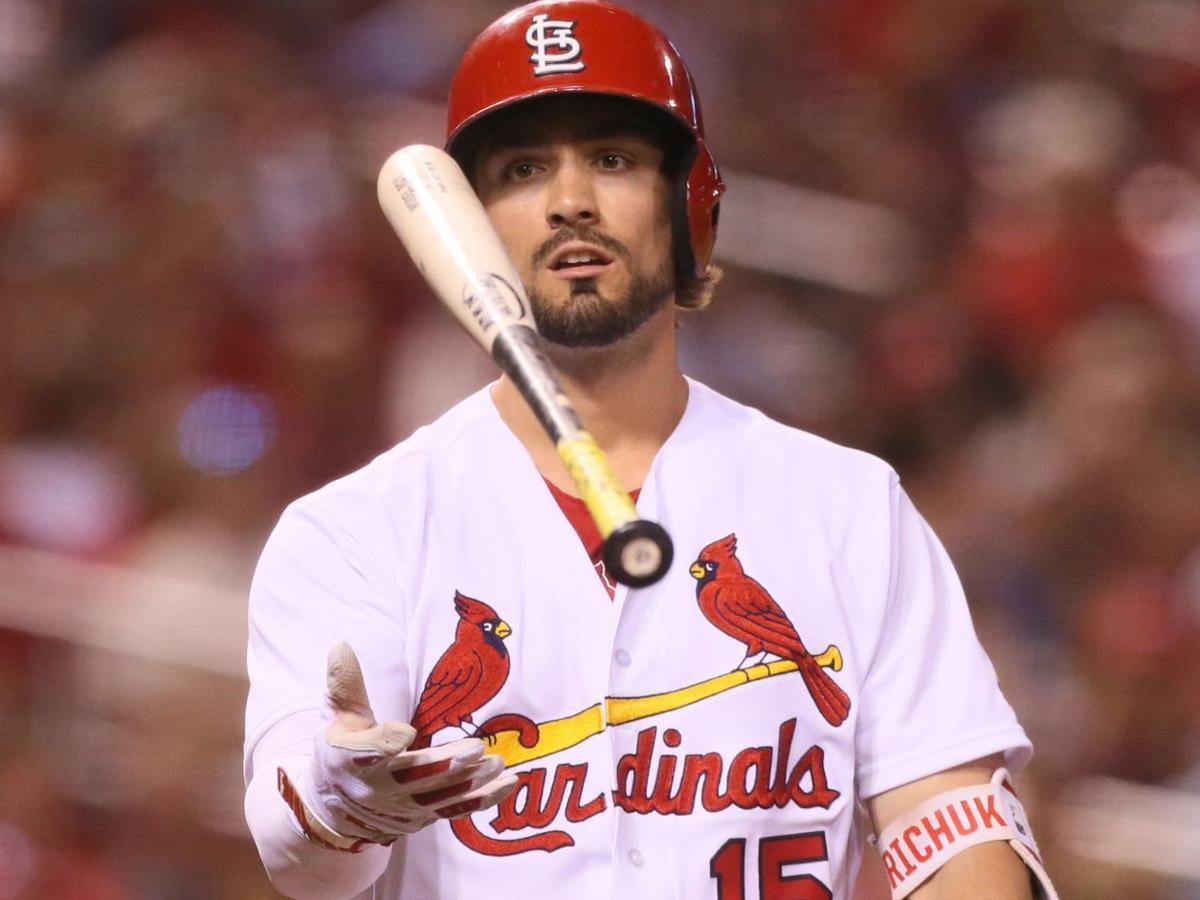 The Cardinals have sent down outfielder Randal Grichuk to high Class A Palm Beach, general manager John Mozeliak announced before Monday's game.
Grichuk had been hitting .222/.276/.377 in 181 plate appearances in the first two months of the season. He'd also hit four home runs and notched 19 RBIs and 19 runs scored.
"Over the last week or so he's really been struggling at the plate, we wanted to give him the opportunity to take a deep breath, allow him to work on some stuff down in Jupiter where there's a little bit less stress," Mozeliak said of Grichuk.
"Clearly when you're looking at that strike zone management, the ability to put himself in an advantage in counts, is what we're hoping to see.
"All of us who've gotten to see him over the years know he's got that type of power, game-changing type swing, but right now it's just not working." 
Mozeliak added that he didn't want to send Grichuk down to Triple-A Memphis, which would have been the "simple thing" to do, because the team knows Grichuk can hit there.
"My feeling is, you've always heard me say the definition of insanity is doing the same thing over and over again and hoping for a different outcome," Mozeliak said. "This is no different, so I really felt like we had to do something different here, and it's outside the box, but he'll work with (offensive strategist) George Greer for a week or so and see how things go."
In 2016, Grichuk was sent down to Triple-A Memphis twice, first in May to work on his swing and, after returning in July, in August to make room for outfielder Brandon Moss returning from injury.
Manager Mike Matheny said that Grichuk is still a "superstar talent," but he's got "a couple things he's got to fix."
"That's part of growing. It usually separates whether a guy stays here for a long time or not -- whether or not they can maintain those adjustments they know they had to make," Matheny said.
Matheny added, "The league is adjusting to him, like they will to every one of our young players. Are you able to get ahead of it, whether it's in your approach, whether it's in your execution, whether it's finding small keys to get you through those bad spot? Those bad spots are never going to end.
"How quick can you make that learning curve to make those changes (that are) necessary?. Hopefully, those get quicker and quicker for Randal along the way."
Over his last four games in 2017, Grichuk has struck out nine times.
The team has activated outfielder Jose Martinez as the corresponding roster move. 
Martinez had been rehabbing from a groin injury suffered in early May. In 12 rehab at-bats with Palm Beach, Martinez went 4-for-12 with two doubles, a home run and four runs scored.
Max Gelman
@MaxGelman on Twitter