KANSAS CITY • Cardinals righthander Jack Flaherty, reunited with catcher Yadier Molina for the first time in six weeks, knocked off his ninth game of at least six innings pitched and allowing three hits or under Tuesday night.
Enduring 110 pitches, he held the Kansas City Royals to just three hits and an unintentional walk while fanning seven over seven innings in a 2-0 Cardinals win that moved them one game behind the first-place Chicago Cubs in the National League Central Division.
The outing marked the third time in succession Flaherty had pitched seven innings. It marked the third time in succession that he hadn't allowed a run, extending his string of scoreless innings to 23.
Flaherty retired 13 men in a row after he allowed a two-out double to the Royals' Hunter Dozier and an intentional walk to Jorge Soler in the first inning. That streak when both Nicky Lopez and Whit Merrifield singled in the sixth.
But Flaherty took matters into his own hands by fielding Alex Gordon's comebacker and starting a double play via shortstop Paul DeJong at second. Then, on the eighth pitch of a duel with Dozier, Flaherty struck him out on his 92nd pitch of the night.
Flaherty nicked Soler with a pitch to open the seventh but notched two more strikeouts and an infield grounder to finish his night.
Besides his nine games of three hits or under, Flaherty had four more in which he gave up only four hits while pitching at least six innings. He has allowed just 22 hits in his last 45 1/3 innings, a stunning statistic.
Rookie Tommy Edman showed twice in the first three innings for the Cardinals Tuesday night why he is so valued by his manager and coaching staff. He is a fundamentally strong player.
The Cardinals took a 1-0 lead over the Kansas City Royals in the first inning on an unearned run. Dexter Fowler was safe on an error by third baseman Cheslor Cuthbert, who was shifted to behind the second-base bag but who bobbled Fowler's grounder.
Righthander Glenn Sparkman balked Fowler to second and then Edman made George Kissell smile somewhere by hitting a right-side grounder to advance Fowler to third.
On the 10th pitch of a lengthy at-bat, Fowler scored on Paul Goldschmidt's sacrifice fly.
In the third, Kolten Wong opened with a double to right. He stayed at second as Lane Thomas grounded into the shortstop hole where Humberto Arteaga made a diving stop but had no play. Wong and Thomas both took off on a Sparkman pitch in the dirt but catcher Meibrys Viloria threw out Wong at third as Thomas made second.
Fowler flied out but Edman singled with two out to right. As the throw from Hunter Dozier came toward the plate, Edman rounded first and headed to second, hoping first baseman Ryan O'Hearn would cut the ball off. O'Hearn did cut off the throw, which probably wasn't going to get Thomas anyway but Edman caused the Royals to make the play. Edman was out but not until Thomas had scored.
Jack Flaherty, who had given up just four earned runs over his past six starts, allowed more hard contact than usual in the first three frames, including two deep flies to left in the third. But the Royals had just one hit, a two-out double by Dozier in the first.
After that hit, the Cardinals intentionally walked dangerous Jorge Soler (35 homers) to get to Cuthbert, who popped up.
Flaherty, who had three consecutive games of nine or more strikeouts, didn't register his first Tuesday until the fourth inning when he fanned Dozier and Soler in succession.
Wong beat out an infield hit with two out in the fifth in a scenario in which he tripped over the bag and Royals manager Ned Yost was ejected for the third time this season and 46th time in his career.
Cardinals Royals Baseball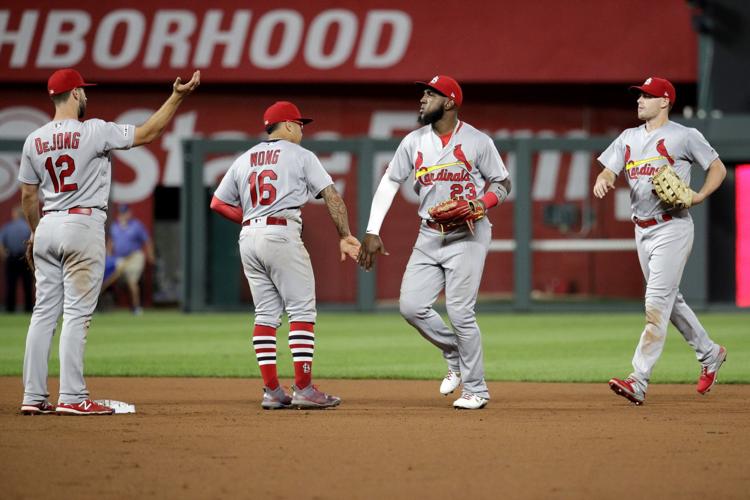 Cardinals Royals Baseball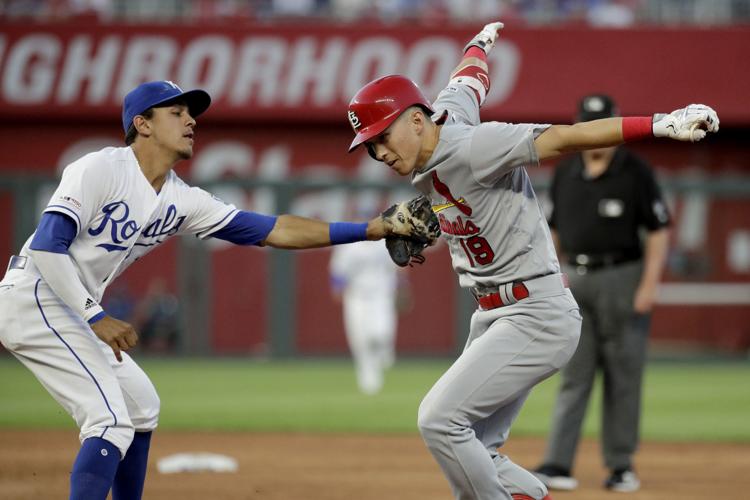 Cardinals Royals Baseball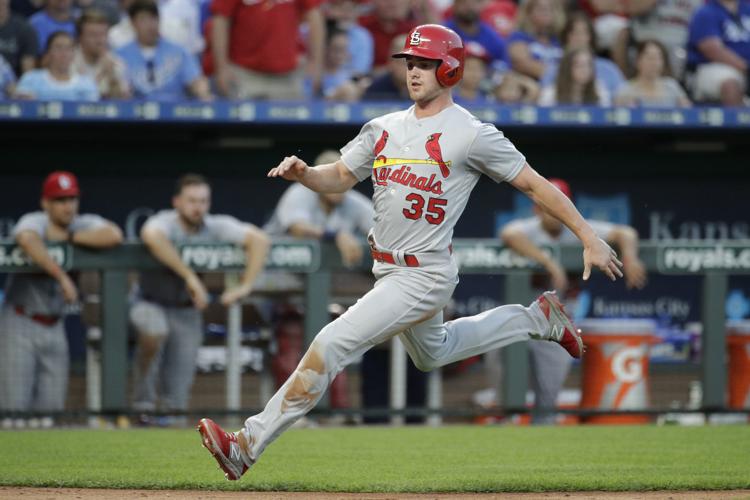 Cardinals Royals Baseball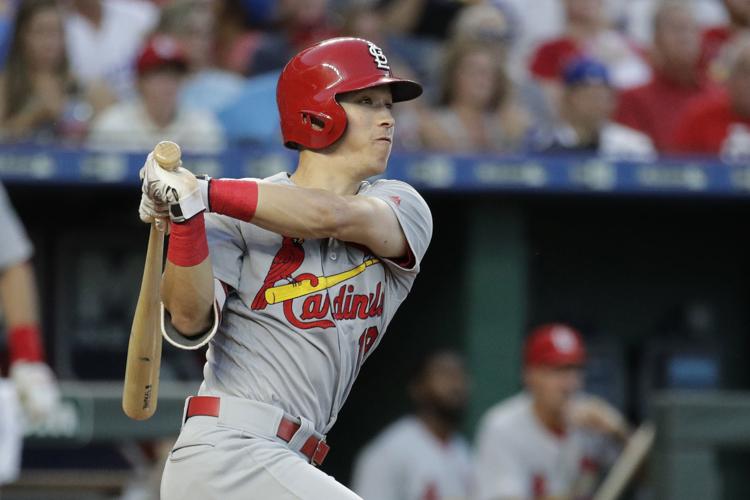 Cardinals Royals Baseball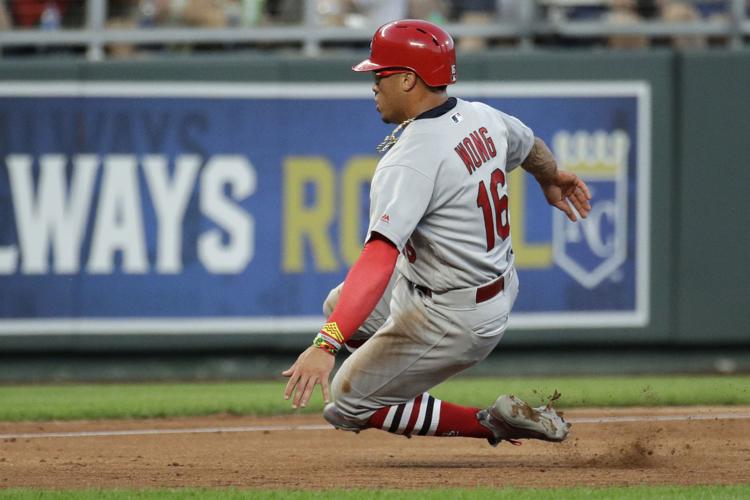 Cardinals Royals Baseball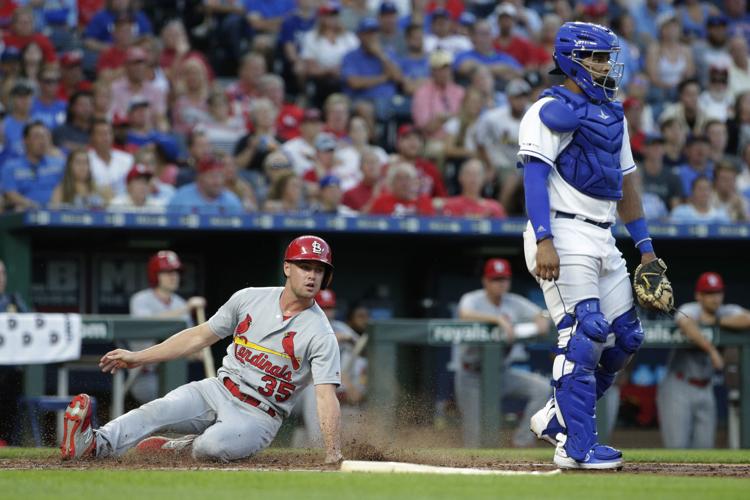 Cardinals Royals Baseball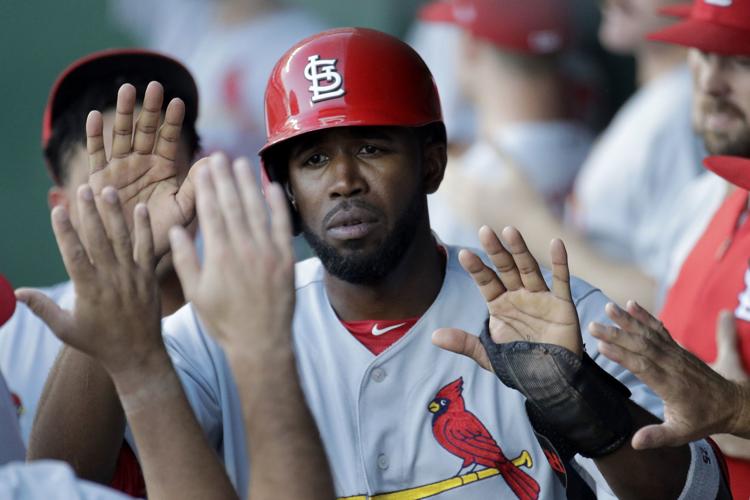 Cardinals Royals Baseball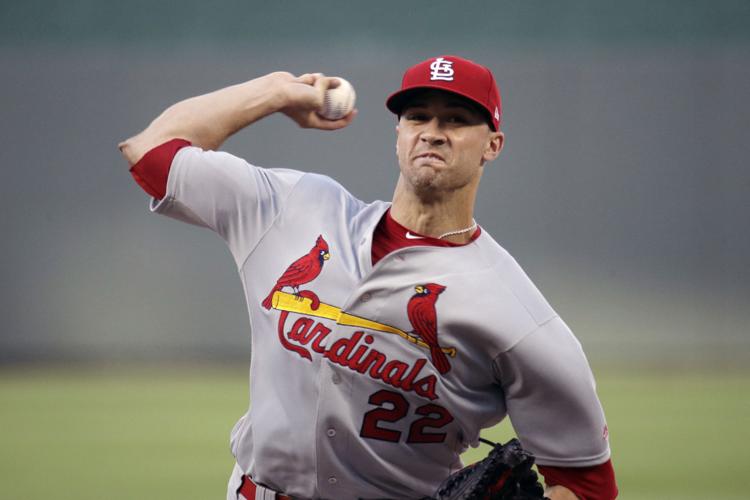 Cardinals Royals Baseball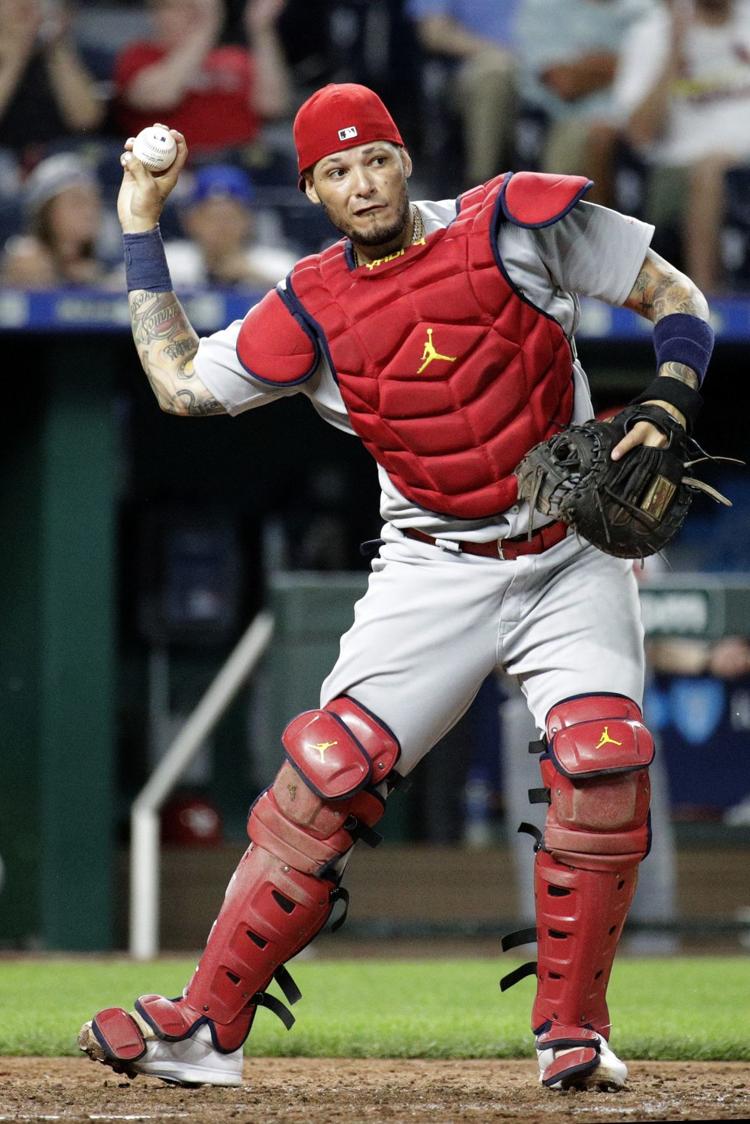 Cardinals Royals Baseball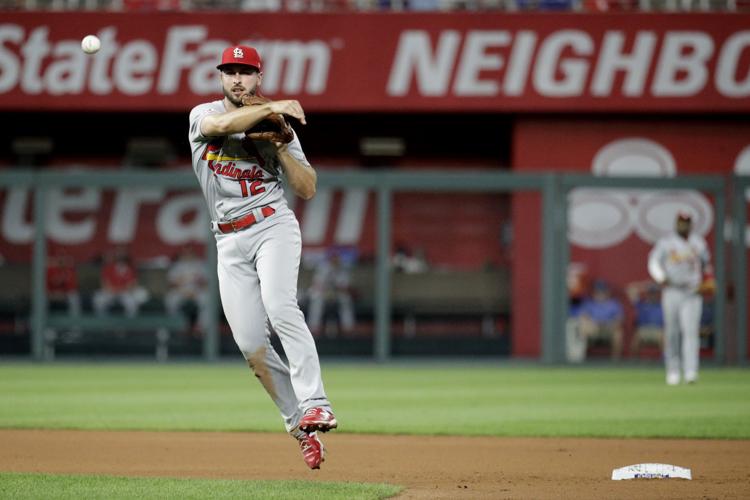 Cardinals Royals Baseball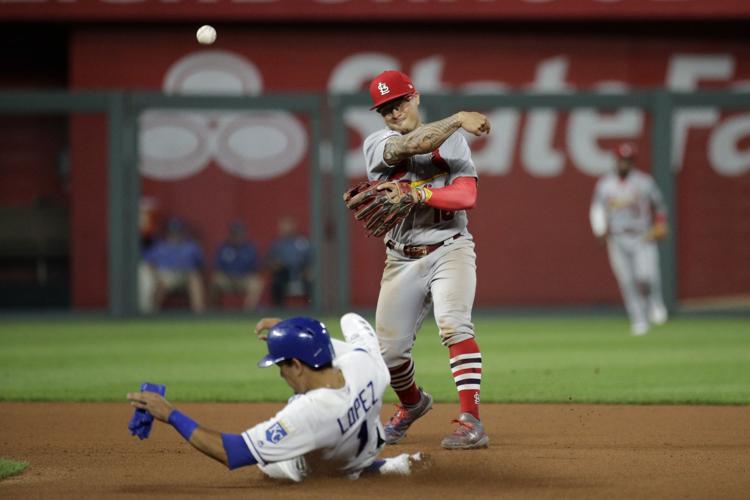 Cardinals Royals Baseball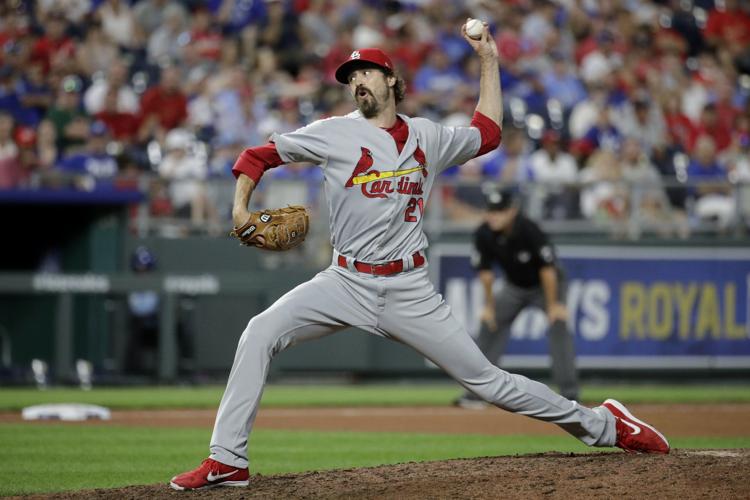 NO headline in galleries