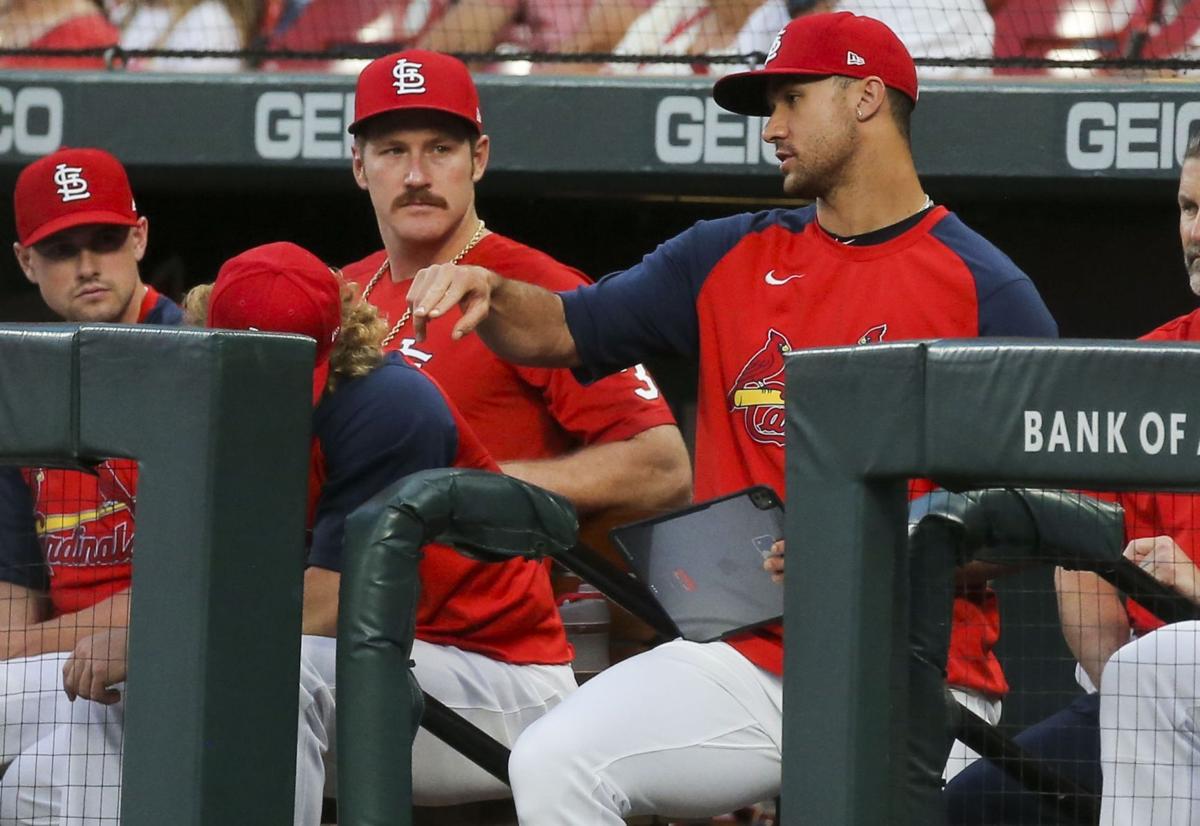 Cardinals starting pitching news was significant Friday afternoon as manager Mike Shildt reported that righthander Miles Mikolas (forearm flexor problem) had thrown a batting practice session to three hitters—sitting down and getting back up--and that staff ace Jack Flaherty had thrown for an extended time off the bullpen mound.
Meanwhile, righthander Adam Wainwright was not facing the San Francisco Giants starter he had expected to face. Giants All-Star Kevin Gausman went back to California on a family medical emergency leave reportedly to be with his wife, who was having issues with her pregnancy. Righthander Logan Webb replaced Gausman. Mikolas and Flaherty would seem to be getting ever closer to medical rehabilitation assignments later this month, in Mikolas' case, and Flaherty (torn oblique muscle) perhaps a little later.
"It's good news that both guys are the mound throwing from 60 feet 6 inches and Miles throwing to hitters," said Shildt.
But reliever Jordan Hicks, who still is battling elbow inflammation after having Tommy John surgery two years ago, isn't near where the aforementioned pitchers are and Shildt, meaningfully, couldn't answer whether Hicks would pitch this any more this year or not.
Hicks played light catch--50 throws from 60 feet on flat ground--on Friday for the second time since going on the 60-day injured list on May 14 after he had appeared in 11 games.
"He's significantly behind where those guys are," said Shildt.
The Cardinals signed their No. 1 pick, righthander Mike McGreevy, a Cal-Santa Barbara pitcher, to a contract for a bonus thought to be about $2.8 million. The slot value for McGreevy at the 18th pick in the first round is $3.481 million but the Cardinals are believed wanting to use some of that potential money to land second-round pick Joshua Baez, a Boston area high school slugger who has signed with college power Vanderbilt.
Cardinals bring up LH reliever McFarland
The Cardinals exchanged lefthanders in the bullpen, purchasing the contract of lefthander T.J. McFarland, who had been at Memphis and sending lefthander Brandon Waddell to Memphis, where he was placed on the COVID injured list. McFarland was signed after being let go by the Washington Nationals.
The 32-year-old McFarland, a sinkerball specialist, was 1-0 with a 2.57 earned run average with one save in seven innings over four games with Memphis.
Waddell had a 4.15 earned run average in 4 2/3 innings for the Cardinals, who got him after Baltimore let him go. But Waddell walked five in that time.