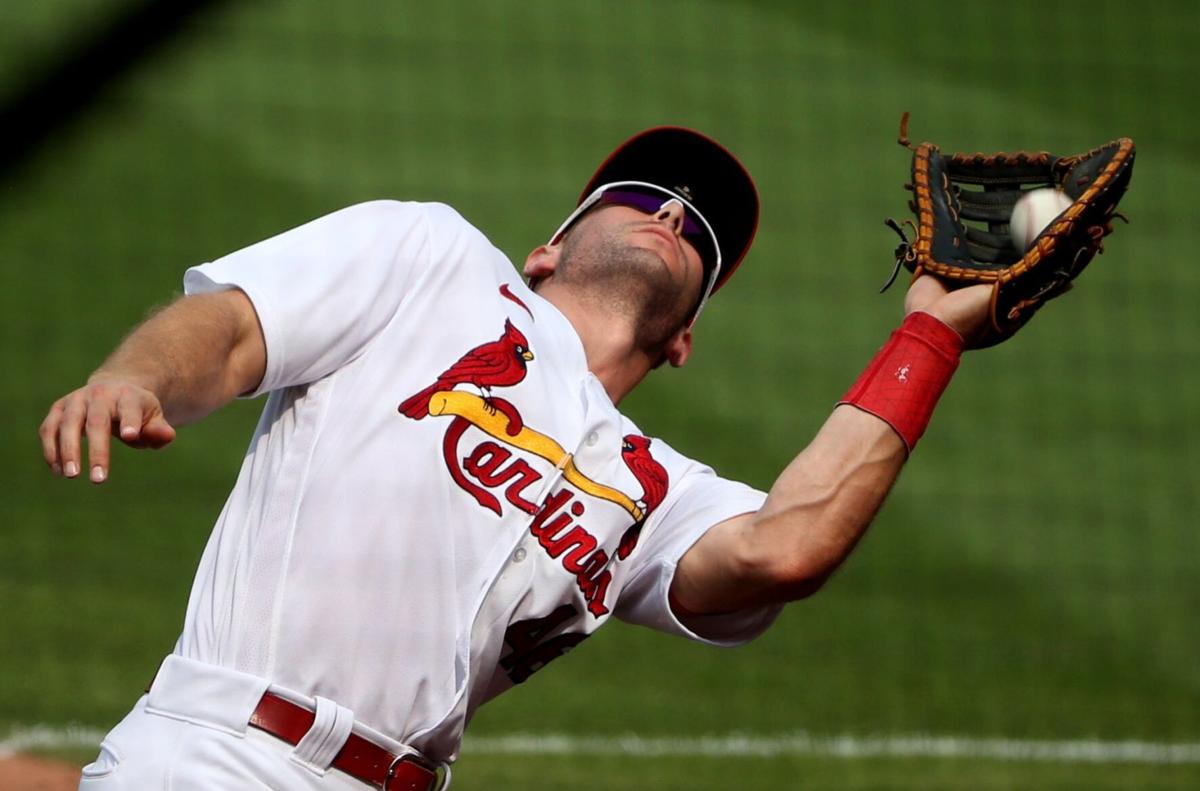 The Cardinals' 25th annual Winter Warm-Up, which benefits Cardinals Care, will take place on Jan. 15-18, as scheduled, but the venues will be virtual because of the COVID-19 pandemic. The virtual experiences will go on sale at 9 a.m. Wednesday at cardinals.com/wwu, priced at $15-$25 per experience.
A 10th anniversary of the Cardinals' last World Series title in 2011 will be the fare for Friday, Jan. 15. Participants will include David Freese, Allen Craig, Lance Berkman, Kyle McClellan and Jason Motte.
On Jan. 16, Fox Sports Midwest play-by-play man Dan McLaughlin will moderate a discussion involving Las Vegas-area childhood teammates Nolan Gorman and Matthew Liberatore, two of the Cardinals' top prospects.
Matt Carpenter, Paul DeJong, Tommy Edman and Paul Goldschmidt will talk about infield defense with coaches Pop Warner and Stubby Clapp as KMOX's Mike Claiborne moderates.
Spanish language broadcasters Bengie Molina and Polo Ascencio, in a program conducted in Spanish, will visit with Cardinals pitchers Genesis Cabrera, Junior Fernandez, Giovanny Gallegos, Alex Reyes and Carlos Martinez and assistant hitting coach Jobel Jimenez.
Another feature of the Jan. 16 card is a look at best-dressed Cardinals Harrison Bader, Jack Flaherty and Dexter Fowler and what's in their wardrobe.
Relief pitching, and what's really happening in the bullpen, will be kicked around on Jan. 17 by the Cardinals' relief corps and bullpen coach Bryan Eversgerd as moderated by former Cardinals reliever Rick Horton, now a broadcaster.
The outfielders, along with coaches Willie McGee and Jeff Albert, will go over defensive and offensive plans, in a discussion with radio play-by-play man John Rooney.
Manager Mike Shildt and bench coach Oliver Marmol will discuss what it takes to run a game and shortstop DeJong will lay out his favorite meals as broadcaster Brad Thompson moderates.
A group of Cardinals wives also will talk about life at home with a baseball player.
On the Warm-Up's final day, Jan. 18, pitching coach Mike Maddux will sit down with his staff of potential starters, moderated by Greg Amsinger of MLB Network.
Current Gold Glove winner Tyler O'Neill and three-time winner Goldschmidt will discuss defense with Hall of Famer Ozzie Smith, a 13-time Gold Glove winner, as moderated by Edmonds, whose glove was Gold eight times.
Rooney, McLaughlin, Horton, Claiborne, Ascencio, Al Hrabosky and Rick Ankiel are slated to talk about the prep work for broadcasts. And Carpenter will conduct a tour of his ranch and workout facility in Texas.