As the ball went toward the right field corner, Cardinals right fielder Dexter Fowler saw Cubs right fielder Jason Heyward running to the wall and, with the whole thing playing out right in front of him as he ran to first, had one thought go through his mind.
"If you catch this, I'm going to cry," Fowler said.
He didn't. Heyward leaped, but the ball just cleared his glove, hitting the top of the wall and bouncing in to the stands for a two-run homer, the second extra-inning two-run home run for the Cardinals in two days (plus an hour) as they pulled off a memorable 14-inning 4-3 win over the Cubs before the few thousand fans who were still in the ballpark as it approached 1 a.m.
"He jumped and I thought he caught it," Fowler said, "so I stopped, and then I saw it bounce, and I was like, oh my gosh. Words can't even explain it."
It was certainly an amazing finish to a marathon game that seemed destined to keep on going. The day before, Kolten Wong hit a two-run homer in the 10th off the same pitcher, Luke Farrell, and on Sunday/Monday, it was time for Fowler, whose locker is right next to Wong's.
The home run came on a 2-2 pitch. Fowler had been behind in the count 1-2 and then fouled off two pitches, looking for the one he wanted.
"I've still just got to try to get a pitch to hit," Fowler said. "That's been my game, it's my game plan my whole career and I don't like to come out of that. If it's not something I can hit, you have to keep fouling it off. Like I kept trying to foul off balls, foul off balls, trying to get something I can hit."
When he finally did, on the seventh pitch of the at-bat, he hit the first walk-off home run of his big-league career, now in it's 11th season. (He came close the day before, hitting a fly ball to the track in right with two out in the ninth and the score tied.)
This season has not gone smoothly for Fowler. He came into the game hitting .160, which may have colored his thoughts about the home run. A catch at the wall would have fit in perfectly.
"Especially the way my season's going," he said. "I felt like I've hit balls, squared up balls, and they've all been caught. I didn't think that would be any different, but fortunately it was right out of his grasp.
"I was shocked he didn't catch it. That's the way my season's been going. I almost expect every ball hit hard to be caught."
Farrell had retired the first two batters he faced in the 14th, striking out Francisco Pena and Miles Mikolas, pressed into service as a pinch hitter for Mike Mayers. Then Harrison Bader hit a sharp grounder to short that he beat out for a hit, bringing Fowler to the plate.
Long after the game, Bader sat in the chair in front of his locker room stall, still wearing his mud-covered uniform.
"Those are the types of wins you build a winning streak off of," he said. "The more important part of that win is the length of the game and sticking it out, on both ends from the pitching and the offense. Fourteen innings, we almost played two full baseball games in one night. It just goes to show you, as long as we're playing, there's still outs, we have a chance. It's a special win."
Not many people were still in Busch Stadium at 12:53 a.m., and Bader may have been the only one who didn't seen Fowler's home run. As the tying run, he took off on contact and kept running.
"When that ball was hit, I thought it was going to be down the right-field line," he said. "I was just rounding the bases if I was going to score from first. I didn't expect it to go out. But it did. As soon I saw it up, I put my head down: I'm scoring from first."
When did he know it was home run?
"Home plate. When I saw everyone run out (on the field). I didn't know what had happened."
To make it even better for Fowler, the home run completed a sweep of the Cubs and came against his former teammates. It had all the qualities needed to make it standout as a milestone.
"It's something special if you do it against them," he said. "Especially, that's a good win. It's a division win, and they had been dominating me. I thought I had one yesterday, I didn't get it. I had one last year, same thing, didn't get it, I actually got them back this time."
Photos: Ho-hum. Another walk-off homer as Cards sweep Cubs
St. Louis Cardinals v Chicago Cubs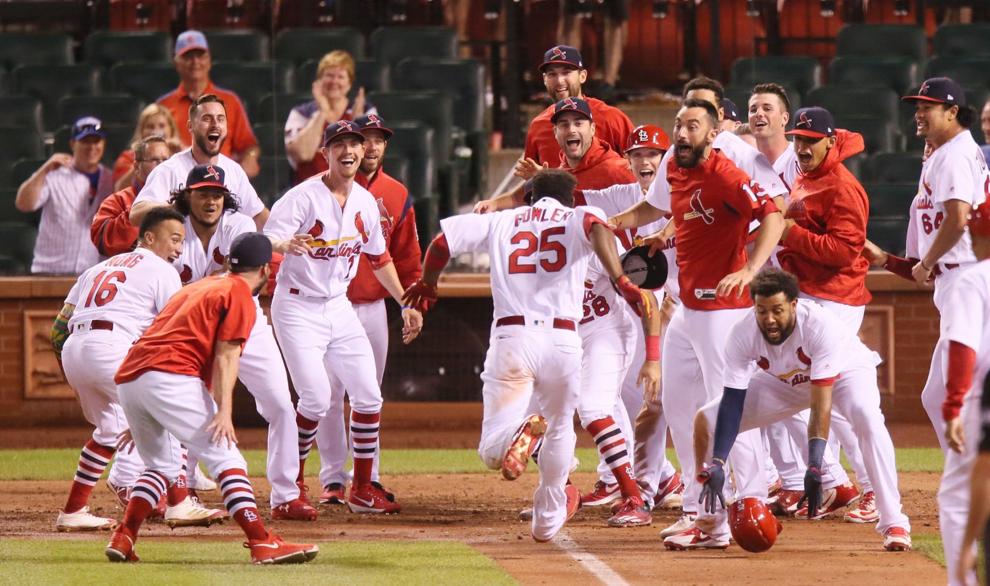 St. Louis Cardinals v Chicago Cubs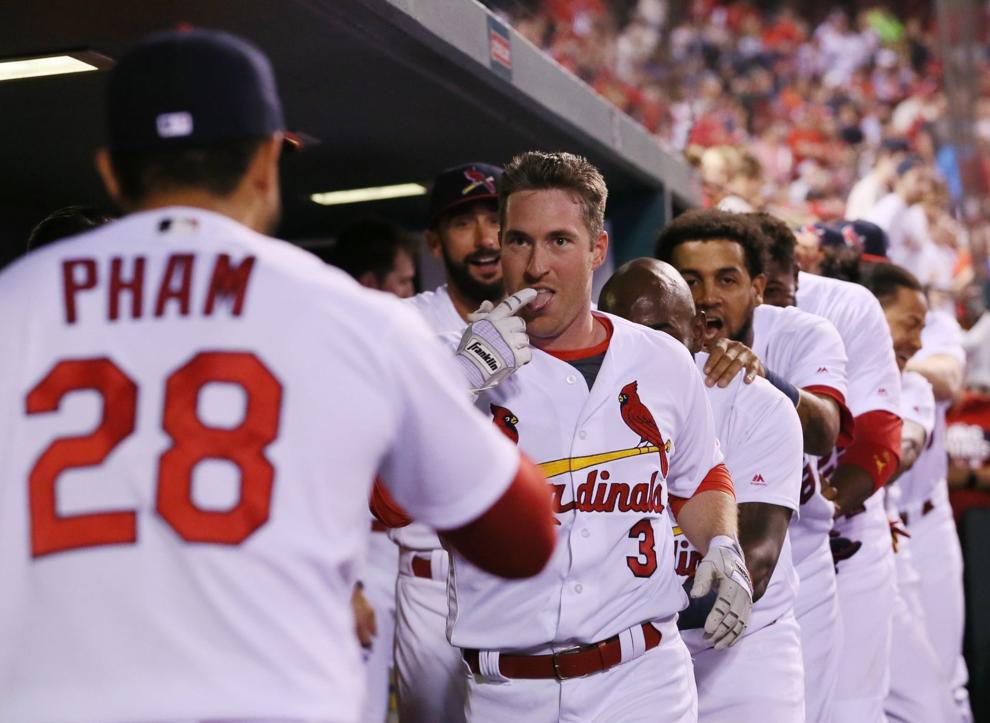 St. Louis Cardinals v Chicago Cubs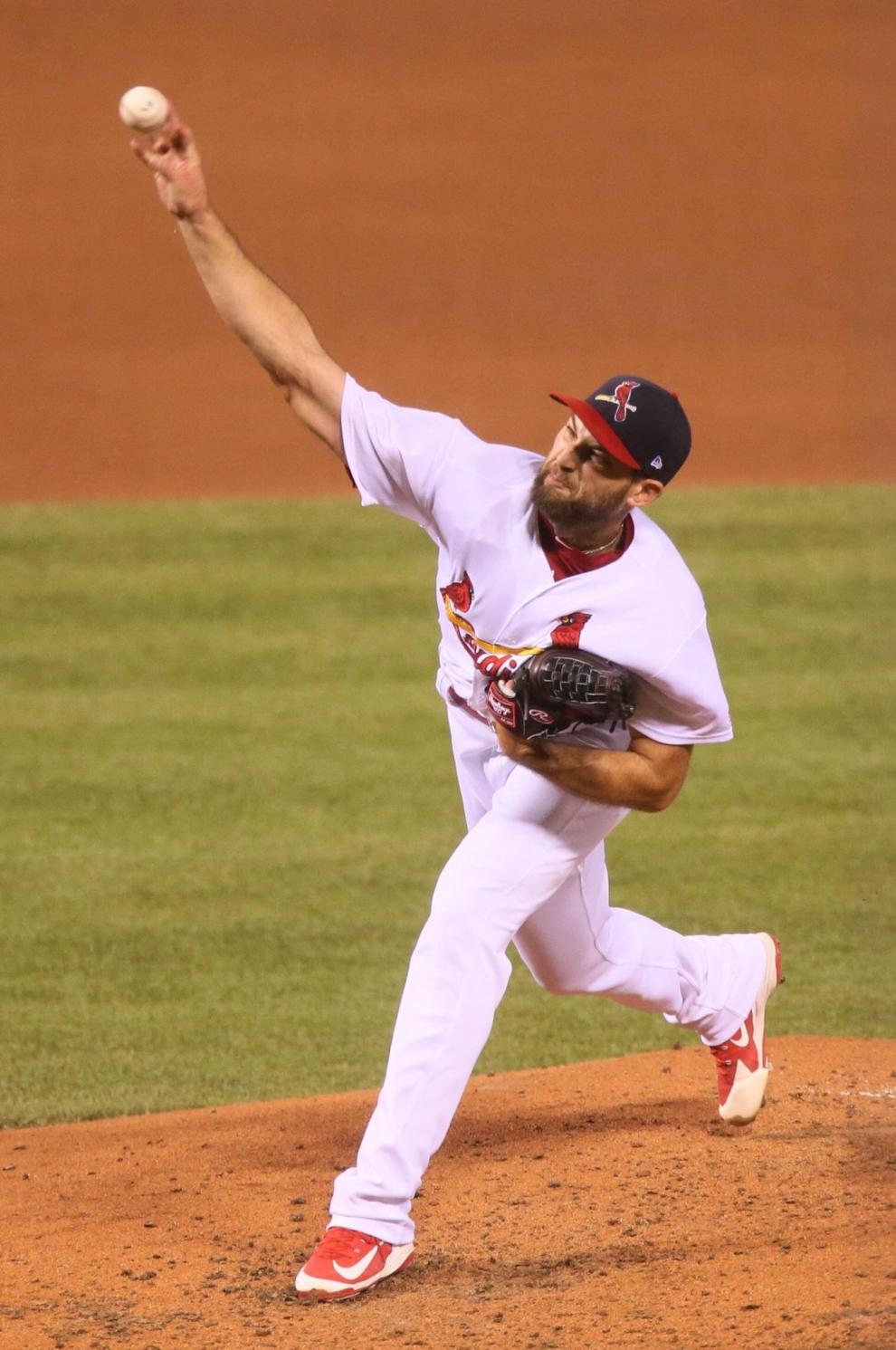 St. Louis Cardinals v Chicago Cubs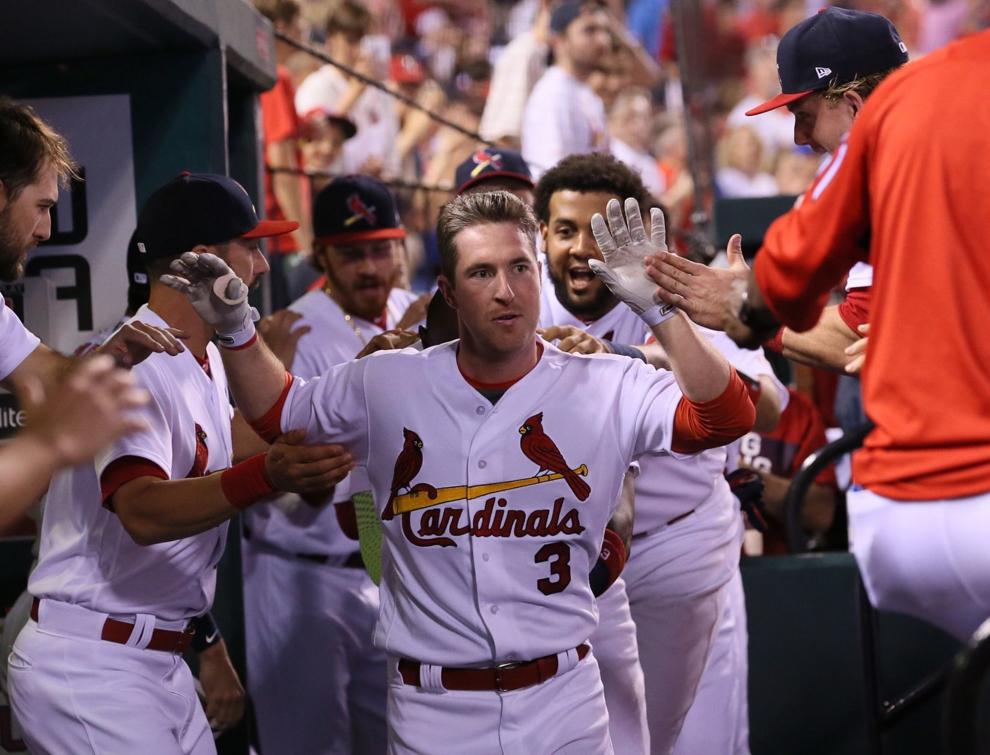 St. Louis Cardinals v Chicago Cubs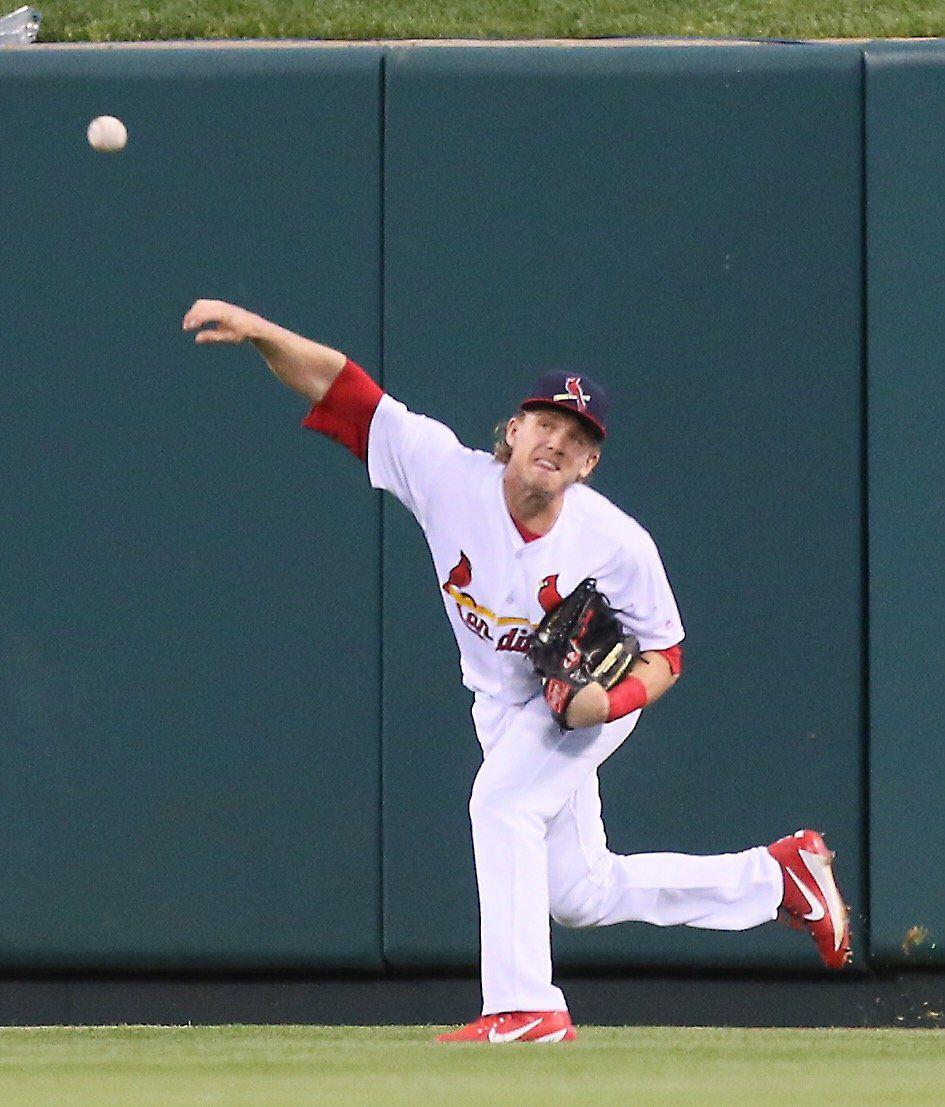 St. Louis Cardinals v Chicago Cubs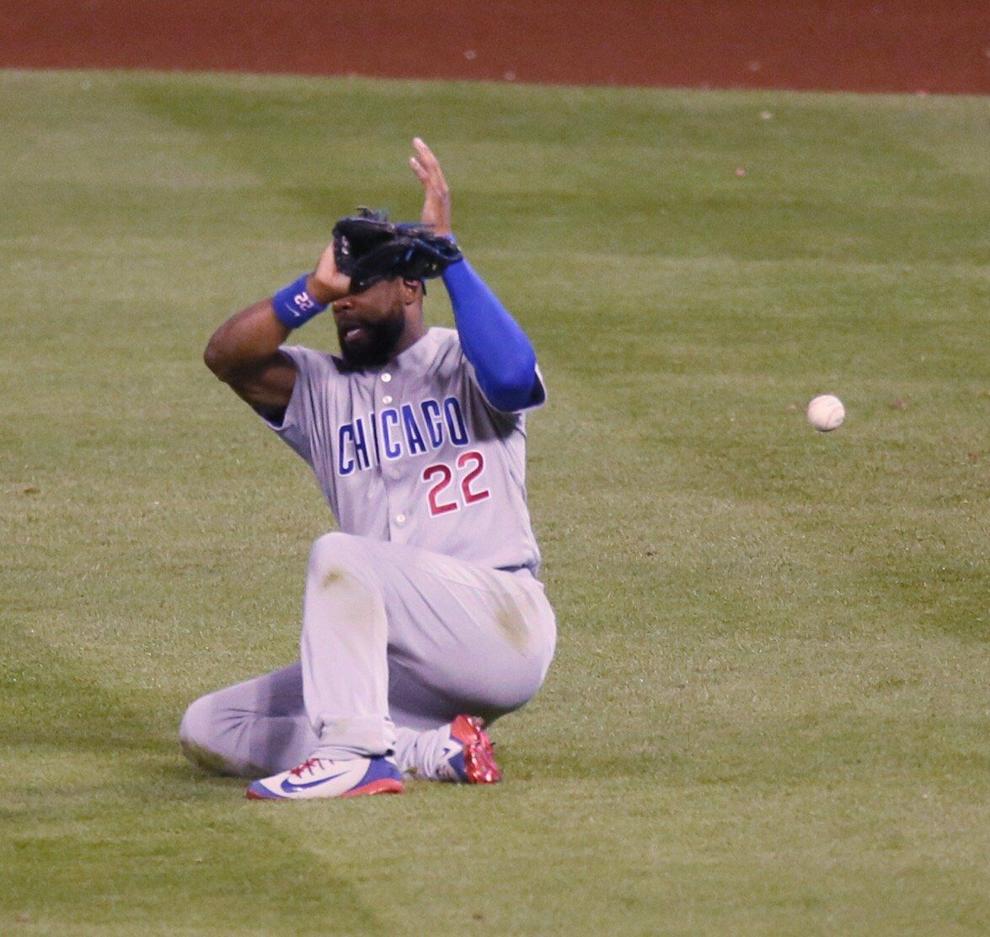 St. Louis Cardinals v Chicago Cubs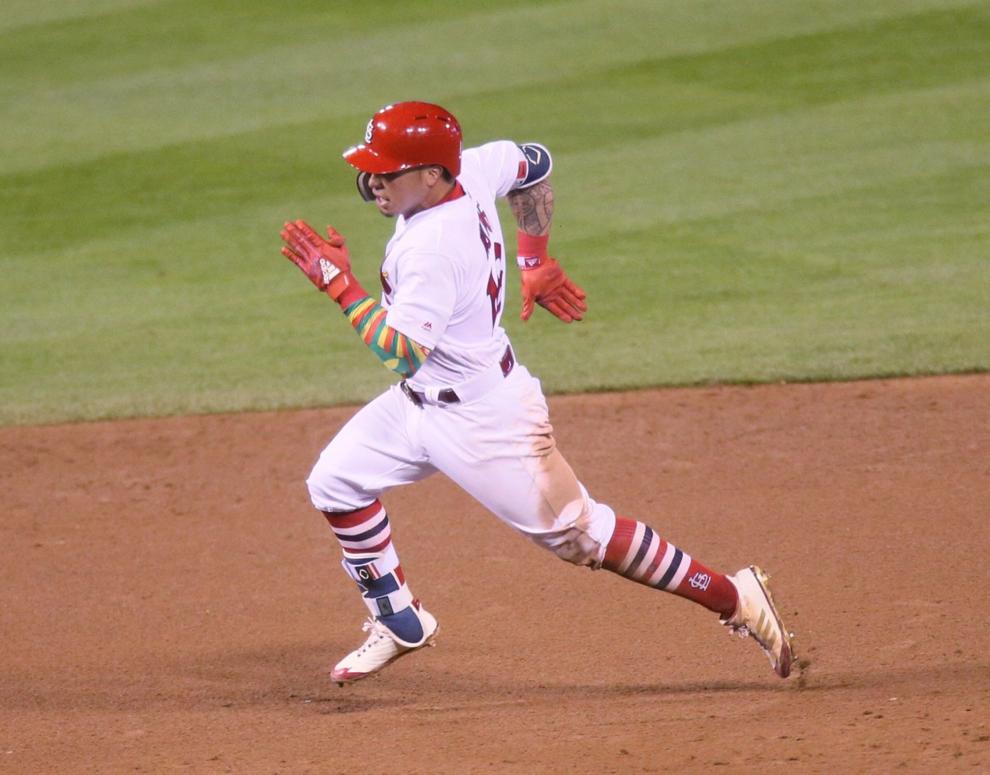 St. Louis Cardinals v Chicago Cubs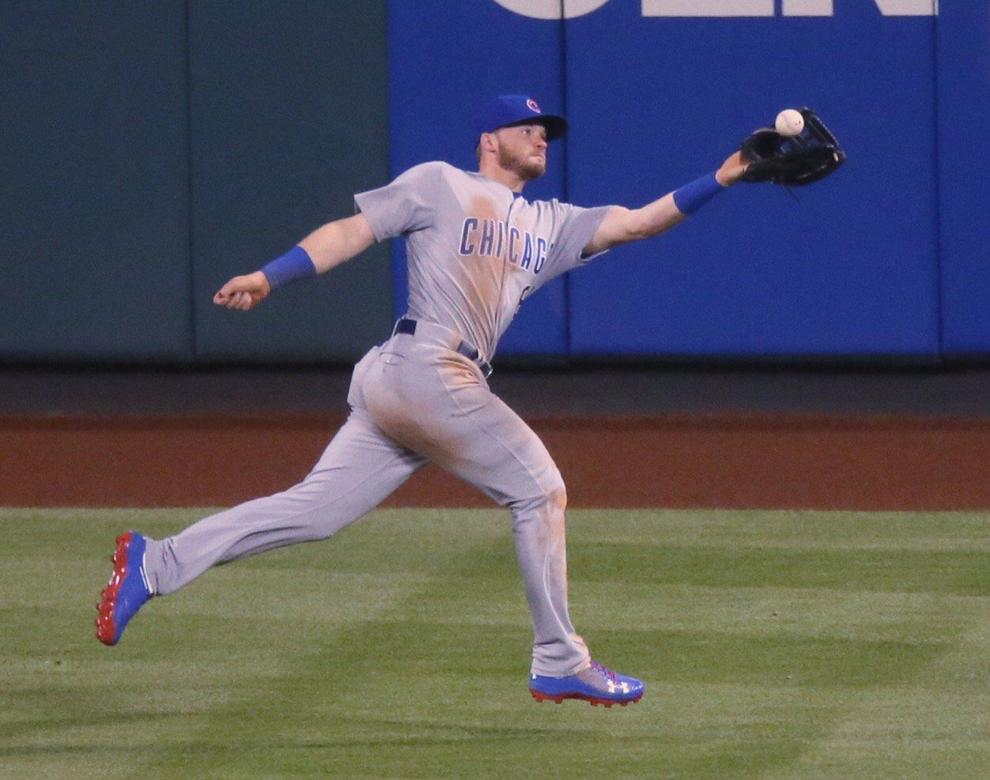 St. Louis Cardinals v Chicago Cubs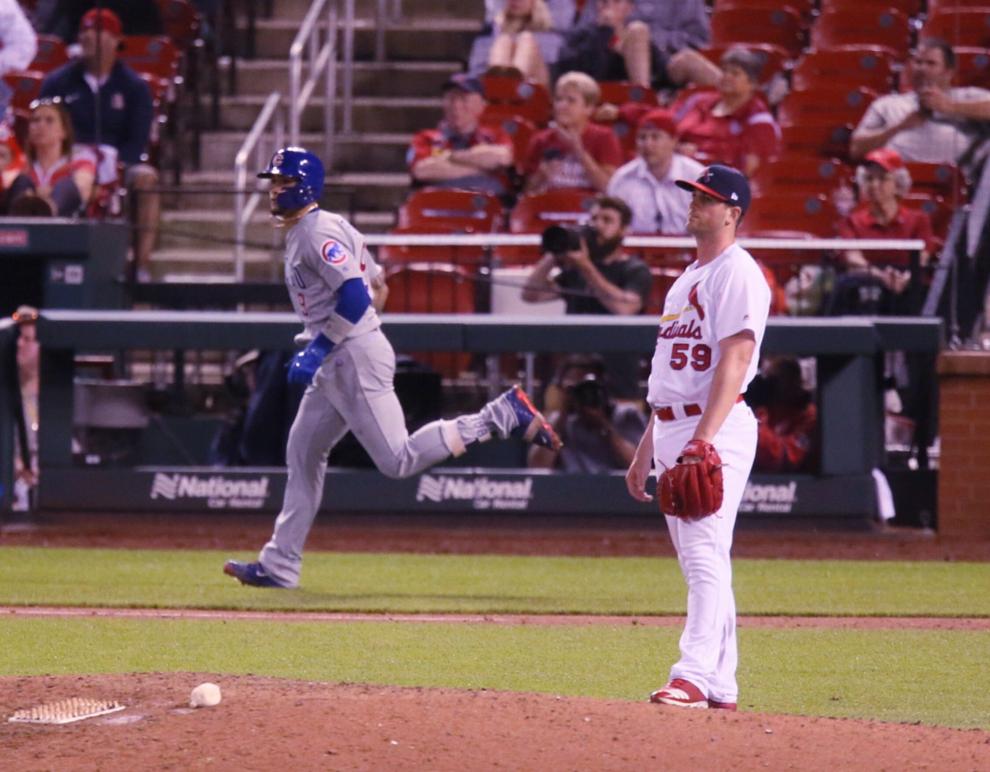 St. Louis Cardinals v Chicago Cubs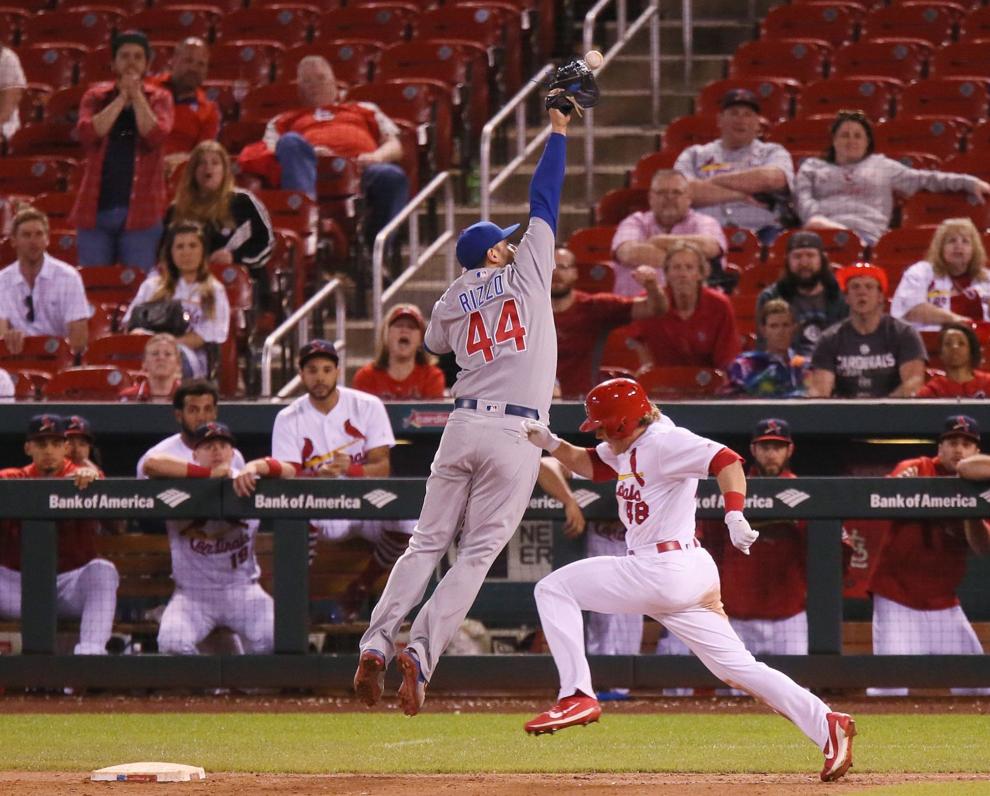 St. Louis Cardinals v Chicago Cubs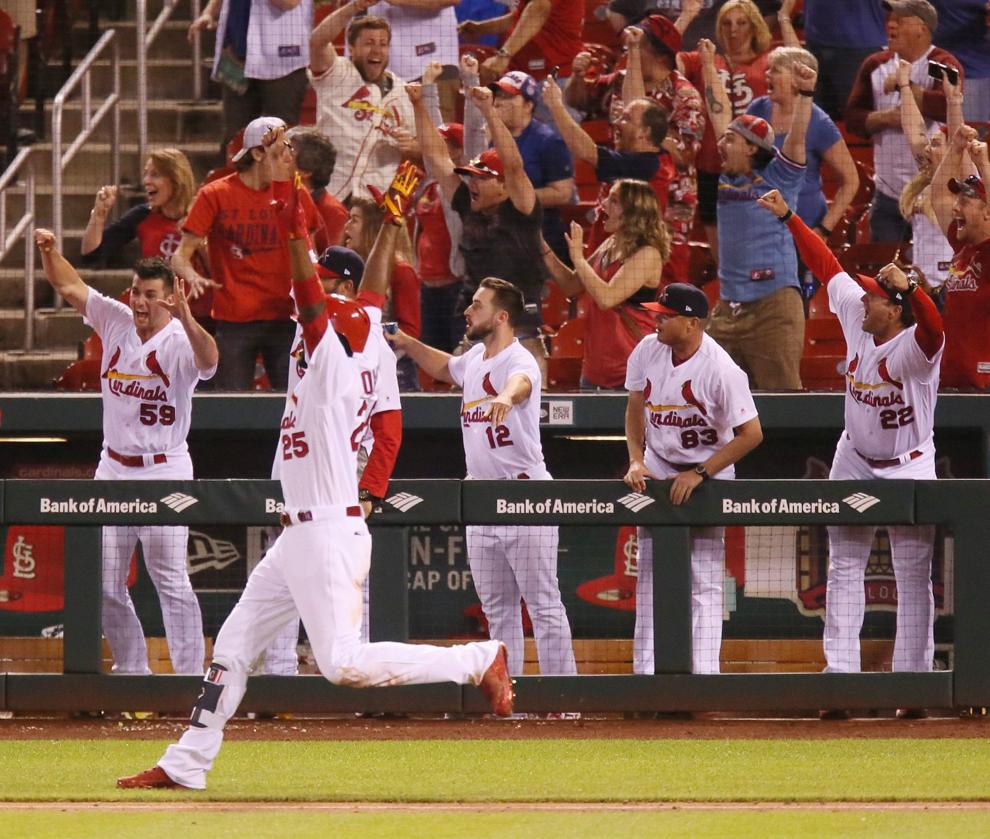 St. Louis Cardinals v Chicago Cubs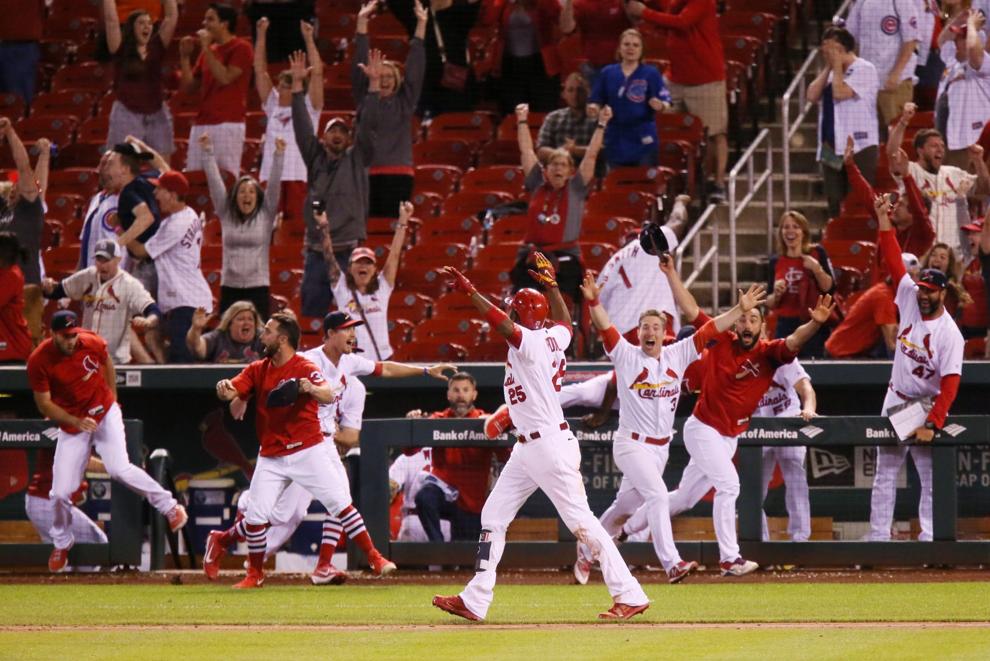 St. Louis Cardinals v Chicago Cubs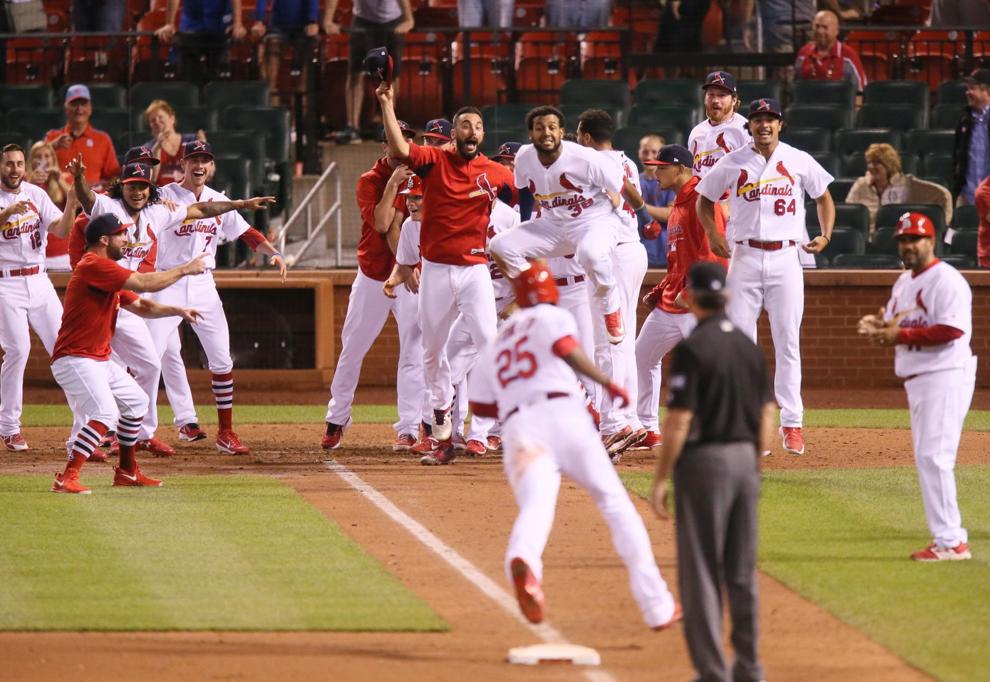 St. Louis Cardinals v Chicago Cubs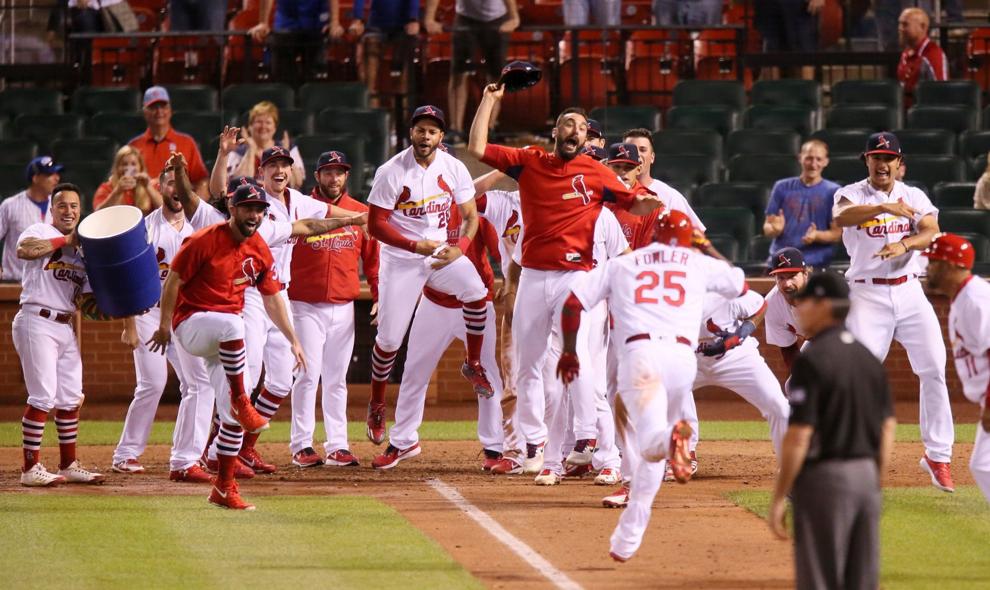 St. Louis Cardinals v Chicago Cubs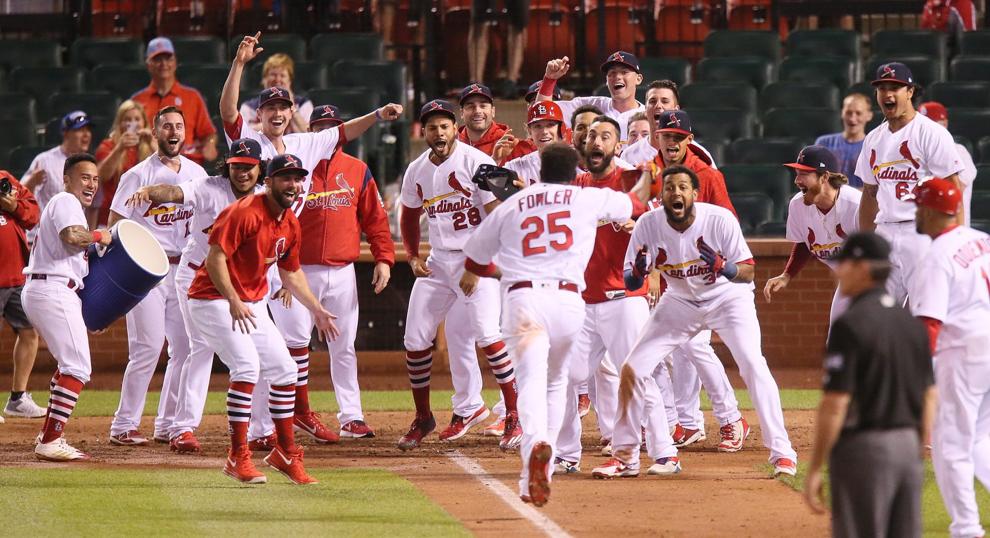 St. Louis Cardinals v Chicago Cubs