After some missteps in the past few days when they lost four games in succession, the Cardinals righted their course toward the National League Central Division title Sunday. They pounded the Chicago Cubs 9-0 before a sellout, paid house of 47,212 at Busch Stadium to secure their first division crown since 2015.
The Cardinals will contest the Eastern Division champion Atlanta Braves in a best-of-five division series to begin Thursday in Atlanta. Game 2 will be played there on Friday, with Games 3 and 4 (if necessary) to be played here Sunday and Monday. A possible Game 5 would be in Atlanta on Oct. 9.
Jack Flaherty, whose post-All Star break earned run average of 0.91 is third lowest in baseball history, was even better than that on Sunday. Flaherty (11-8) held the Cubs to two hits, both of whom fielded by infielders,  over seven innings, which took him only 69 pitches.
Over his past 106 1/3 innings, Flaherty has permitted just 11 earned runs and only 50 hits. The start was the 17th in which Flaherty, who will be 24 in two weeks, has allowed four or fewer hits while pitching six or more innings.
"It's as good as I've seen," said pitching coach Mike Maddux. "But he's not done.
"We're not done. He's a big reason why we're here."
His six strikeouts gave him 231 for the season, second most by a Cardinals pitcher in a season, behind only Hall of Famer Bob Gibson, whose high was 274 in 1970.
Flaherty had started the last game of the season in each of the previous two seasons, giving up eight runs in 7 2/3 innings in losing to Milwaukee and at Chicago, respectively.
"This was completely different," he said, drenched in champagne and beer in the clubhouse. "You're playing for something different today.
"Yeah, I knew going into it was the third time that I've had the chance to pitch the last game but it was nice to have something to play for."
The Busch Stadium crowd got its chance to give Flaherty a standing ovation when, in the on-deck circle ostensibly to hit in the seventh --he wasn't going to--he was pulled for pinch hitter Randy Arozarena.
Often this season, he hasn't been supported by his offense. It was a far different scenario on Sunday as Matt Carpenter hit a three-run homer, Dexter Fowler a long two-run shot and Paul Goldschmidt banged his 34th of the season, all in the first four innings, off Cubs starter Derek Holland and reliever Duane Underwood Jr.
Carpenter could have/should have had another homer later in the game but his long drive to right was ruled foul by first-base umpire C. B. Bucknor. Replays indicated the ball was fair but manager Mike Shildt discreetly declined to challenge, already ahead 9-0 at the time.
The division championship came in the first full season for Shildt as manager. The Cardinals finished 91-71, giving Shildt a 132-99 mark in roughly 1 ½ seasons.
In 25 years of Central Division play, the Cardinals have won 11 outright division titles, plus tying for another in 2001.
"There was a lot of talk about being out of the playoffs for three years," said chairman Bill DeWitt Jr. "So to win the Central Division championship is a big deal.
Then, looking at the World Series banners in the clubhouse, he said, "There's a lot of flags up there (11). We'd like to add one more."
The Cardinals hadn't won a clincher at home on the last day of the season since 1964. Shortstop Paul DeJong clutched the last out and the Cardinals rushed the field, with catcher Yadier Molina and veteran pitcher Adam Wainwright embracing on the pitcher's mound as the two are headed to another postseason. They have been teammates since 2005. 
EARLY HOMERS GIVE CARDS BIG CUSHION
Dexter Fowler, one for his past 26, set a career high Sunday with his 19th homer, a 430-foot blast to center field, in the second inning at Busch Stadium.
That gave the Cardinals a four-run edge over the Chicago Cubs and the Cardinals continued to pile on. Matt Carpenter's three-run homer, his 15th, capped a four-run third inning and Paul Goldschmidt hammered his 34th in the fourth to push the Cardinals to a 9-0 lead over the Cubs.
Cardinals starter Jack Flaherty, who sailed through the Cubs in the first six innings, had singled with two out in the second ahead of Fowler's homer, his longest as a Cardinal.
In the third, Goldschmidt singled and stole second ahead of a run-scoring hit by Marcell Ozuna. After struggling starter Derek Holland walked Yadier Molina, he was replaced by Duane Underwood Jr., who served up Carpenter's homer.
Goldschmidt cracked his home run off Underwood Jr., in the fourth
Helping Flaherty navigate the Chicago third was second baseman Tommy Edman, who made a splendid, back-to-the-infield, tumbling catch of Nico Hoerner's popup in short right-center-field.
CARDS JUMP CUBS FOR TWO IN FIRST
After losing their last four games, the Cardinals took a significant step toward wrapping up the National League Central Division title with a two-run burst in the first inning Sunday at Busch Stadium against the Chicago Cubs.
Cubs lefthander Derek Holland walked both Dexter Fowler and Tommy Edman before Paul Goldschmidt singled up the middle for his 96th run batted in. A double-play grounder by Marcell Ozuna plated the other run.
For the third successive season, righthander Jack Flaherty will start the season-ending game for the Cardinals. He lost in both 2017 and 2018, giving up a total of nine runs in 7 2/3 innings as he was beaten, first by Milwaukee and then by Chicago. But this is the first time the final game has meant something.
If Flaherty and the Cardinals prevail Sunday against the Cubs here, they will be National League Central Division champions for the first time since 2015. If the Cardinals lose and the Milwaukee Brewers also lose in Denver, the Cardinals will be division champions and will travel to Atlanta for the start of a best-of-five division series on Thursday.
Flaherty (10-8) has allowed 11 earned runs and 48 hits over his last 99 1/3 innings.
This marks the first time since 2006 that the Cardinals have had to go to the final day to clinch a division title. That year, the Cardinals lost their final game. There would have been a rainout-makeup game with San Francisco the next day if the Cardinals needed it. But pursuing Houston also lost on the final Sunday, so the Cardinals captured the division with 83 wins.
Manager Mike Shildt unsurprisingly is employing the same lineup he has ridden with for the past 10 days. That means that Kolten Wong (strained left hamstring) still is out.
Shildt said, "If he has the inability to run full speed, it's going to be hard to justify getting him out there."
The Cubs, who have scored eight runs in each of the first two games of the series — both victories — will have regulars Willson Contreras and Ben Zobrist back in the lineup. Lefthander Derek Holland, who was 16-5 on the 2011 Texas team the Cardinals beat in the World Series, will pitch for the Cubs in what will be Joe Maddon's final game as their manager.
Maddon was notified Saturday night by Cubs officials that his contract would be not renewed. The highlight, of course, of Maddon's five seasons with the Cubs was their winning the 2016 World Series. In every other year but this one, the Cubs also qualified for the postseason and won at least 92 games.
Shildt said, "That's disappointing," when he heard that Maddon's contract had not been renewed.
"He did something that's pretty historic," Shildt said. "And not so long ago.
"Joe's first-class, first of all. He sent me over a nice note with a bottle of wine after I got the job. Studying managers for years, I've always appreciated his style, his forward thinking, his ability to do things he felt was right.
"I sincerely enjoyed the competition with him over the last year and a half. He'll manage again, if that's what he wants to do. He did a heckuva job with that group."
MIKOLAS TO HAVE NEXT START?
With Flaherty starting Sunday, righthander Miles Mikolas would be in line to start the Cardinals' next game, whether it is Thursday, or even Tuesday or Monday.
"I think that's a really possibility. I wouldn't say it's absolute," Shildt said.
Chicago Cubs vs St. Louis Cardinals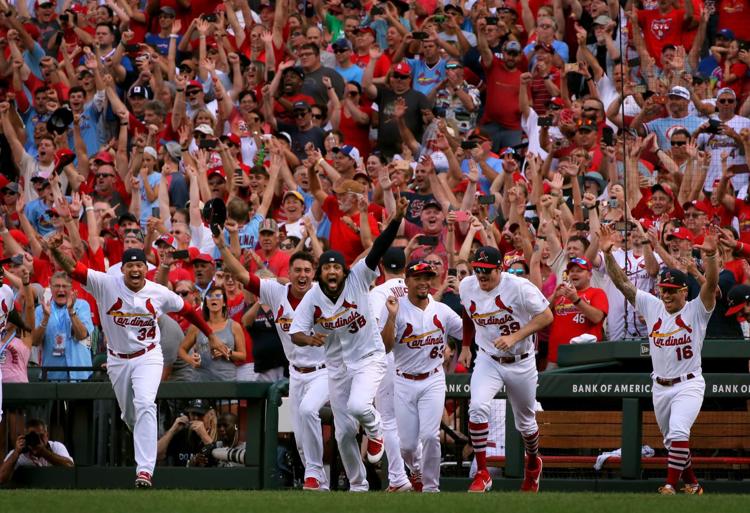 Cardinals v Cubs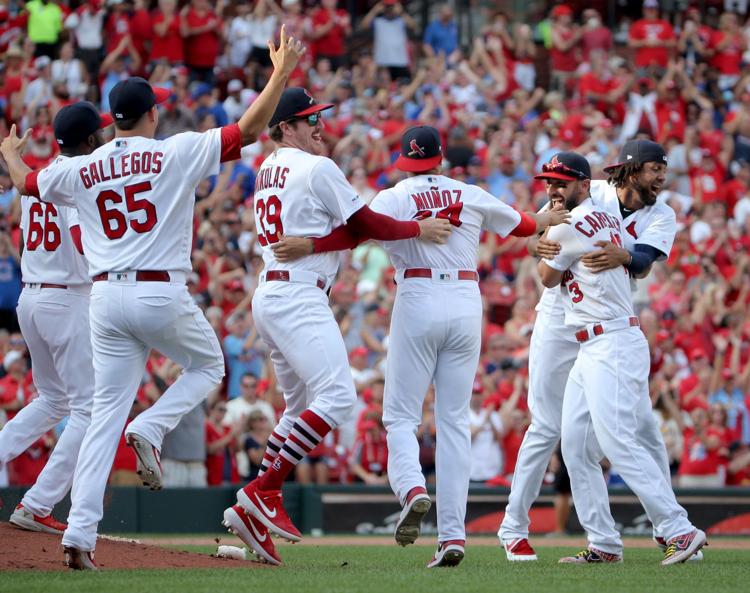 Cardinals v Cubs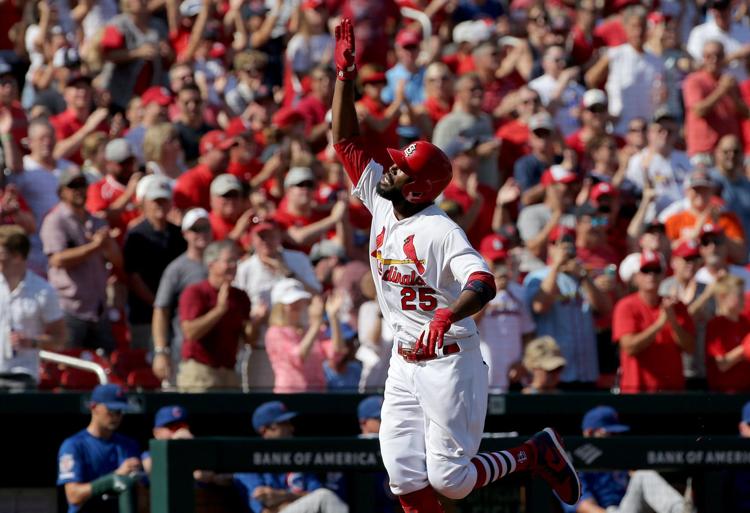 Chicago Cubs vs St. Louis Cardinals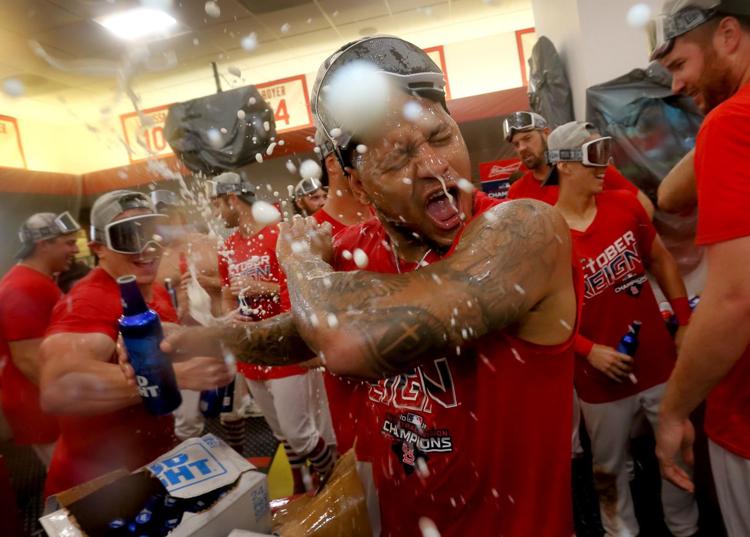 Chicago Cubs vs St. Louis Cardinals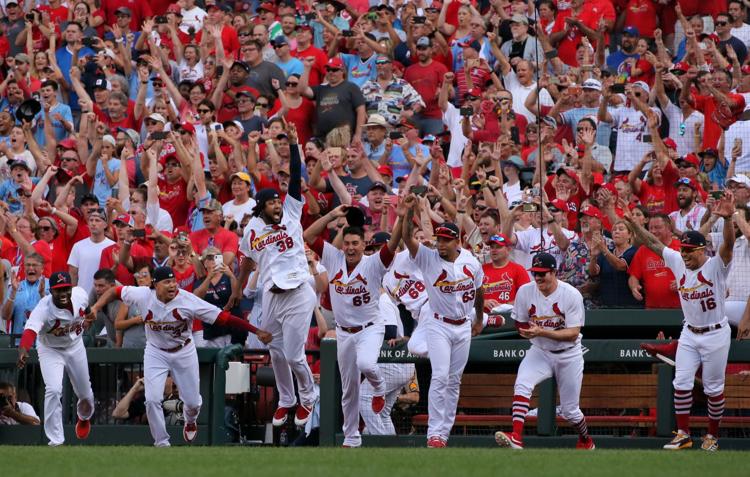 Chicago Cubs vs St. Louis Cardinals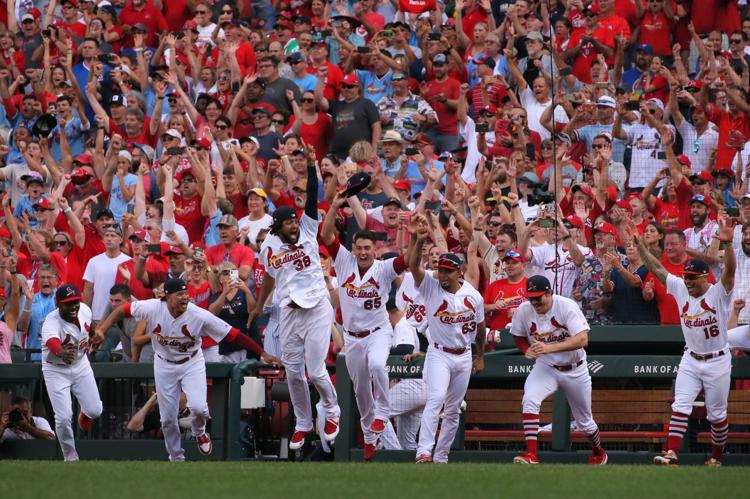 Chicago Cubs vs St. Louis Cardinals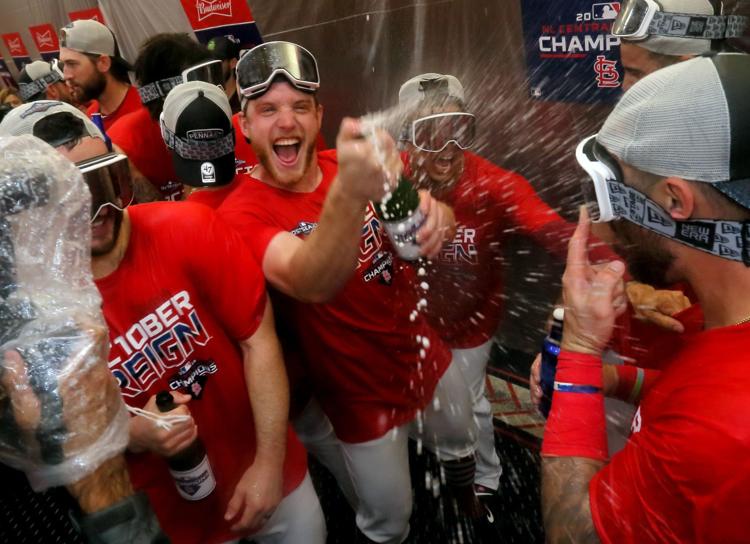 Chicago Cubs vs St. Louis Cardinals
Cardinals v Cubs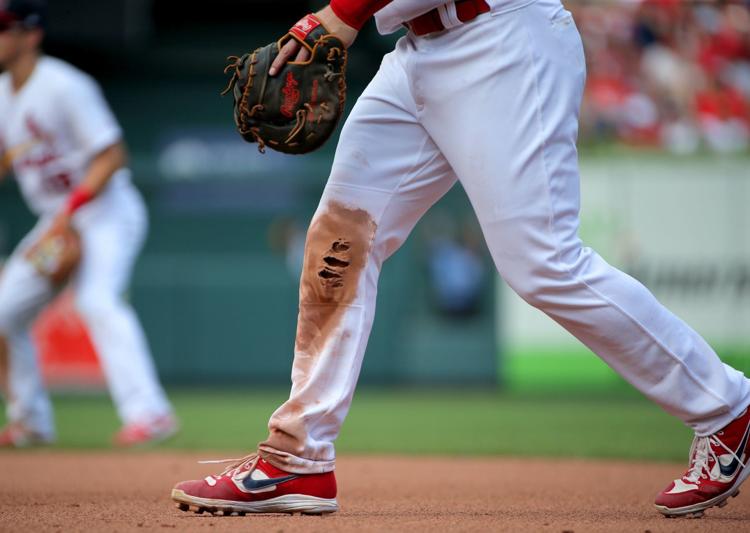 Cardinals v Cubs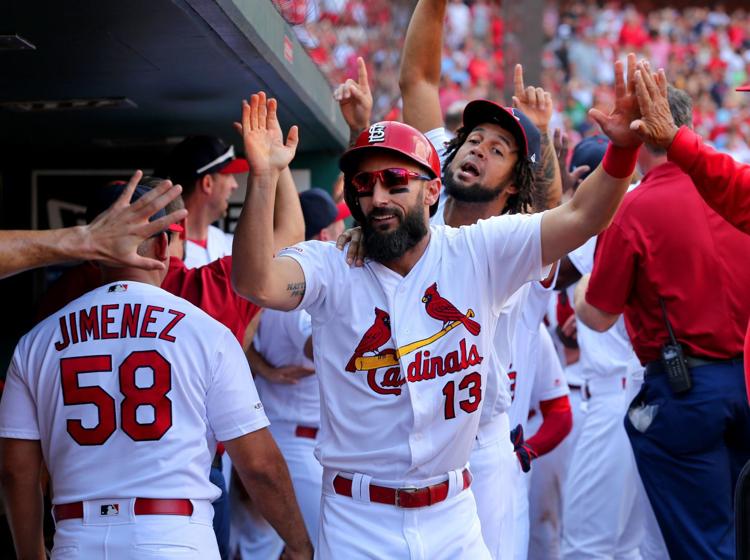 Cardinals v Cubs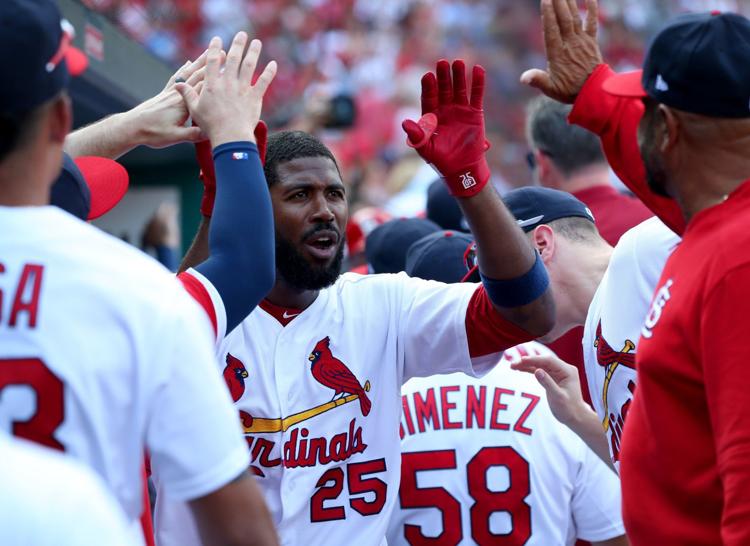 Cardinals v Cubs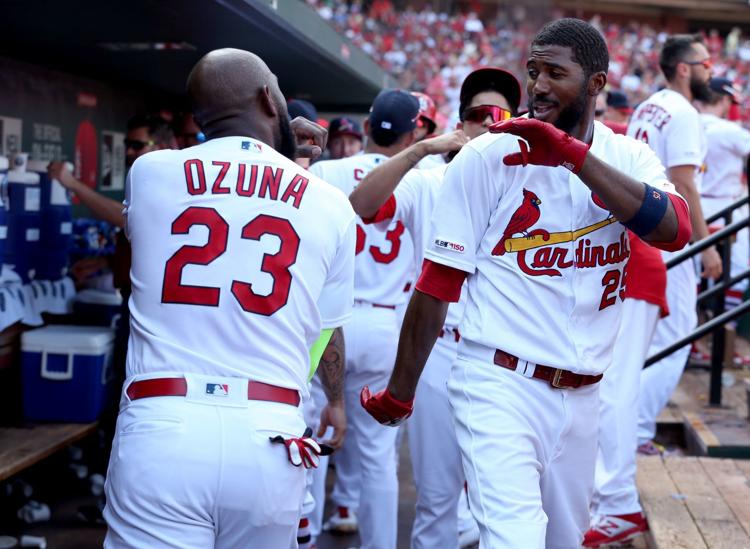 Cardinals v Cubs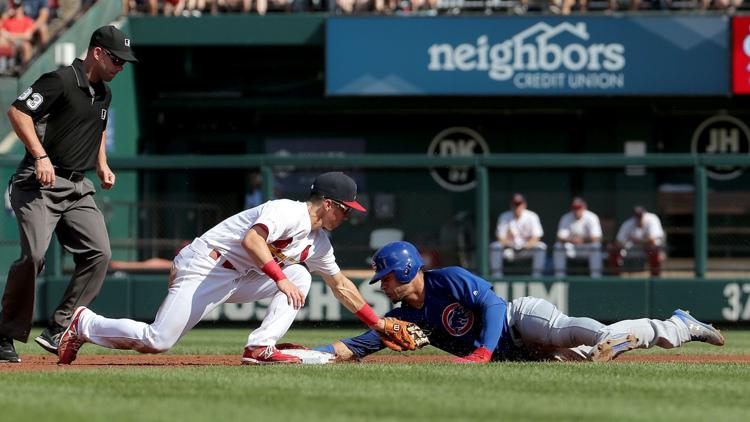 Cardinals v Cubs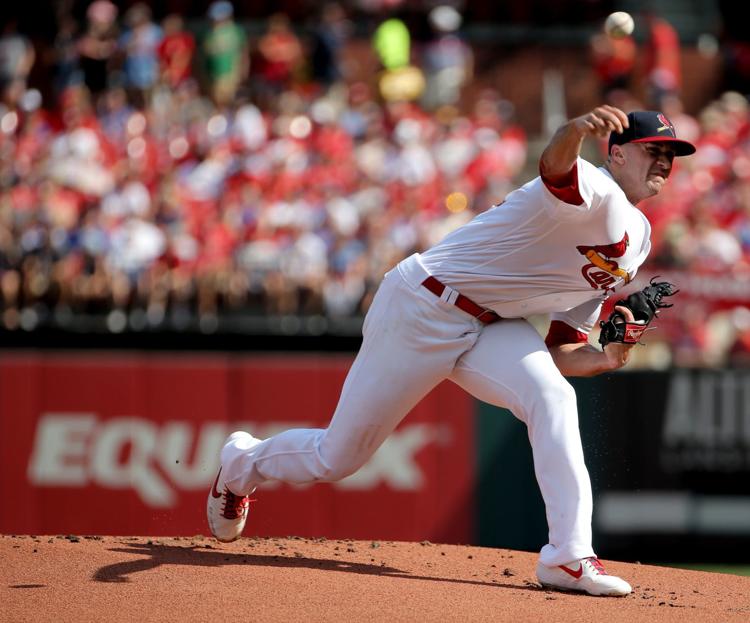 Cardinals v Cubs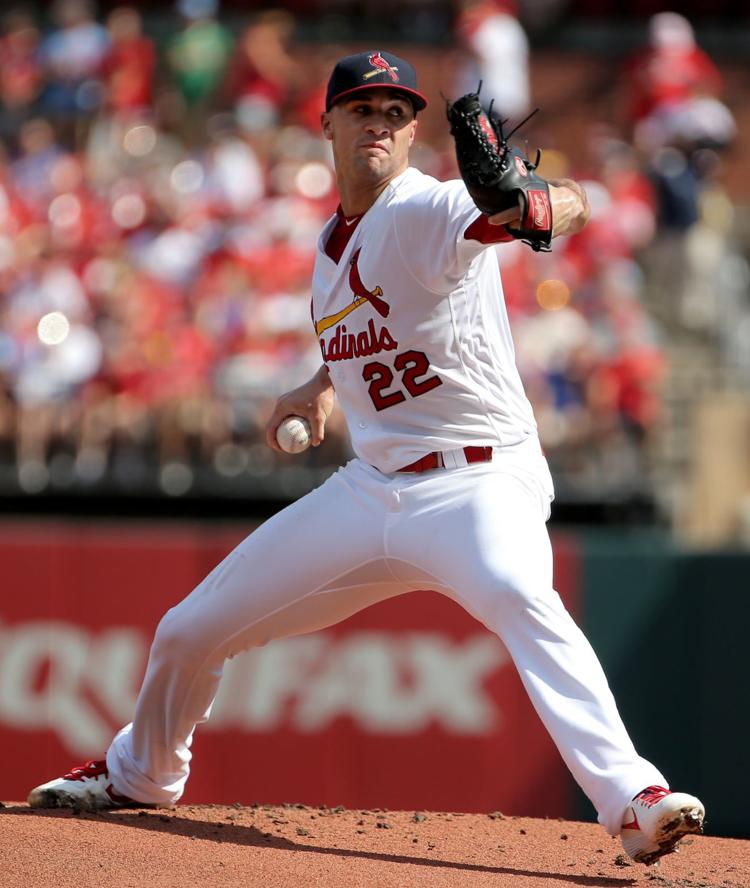 Cardinals v Cubs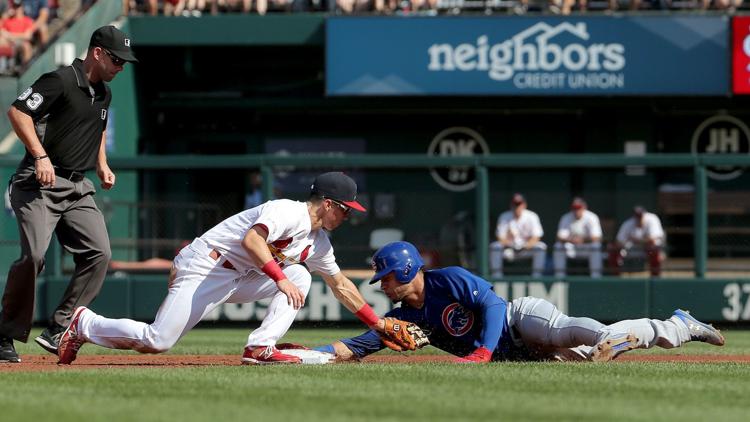 Cardinals v Cubs
Cardinals v Cubs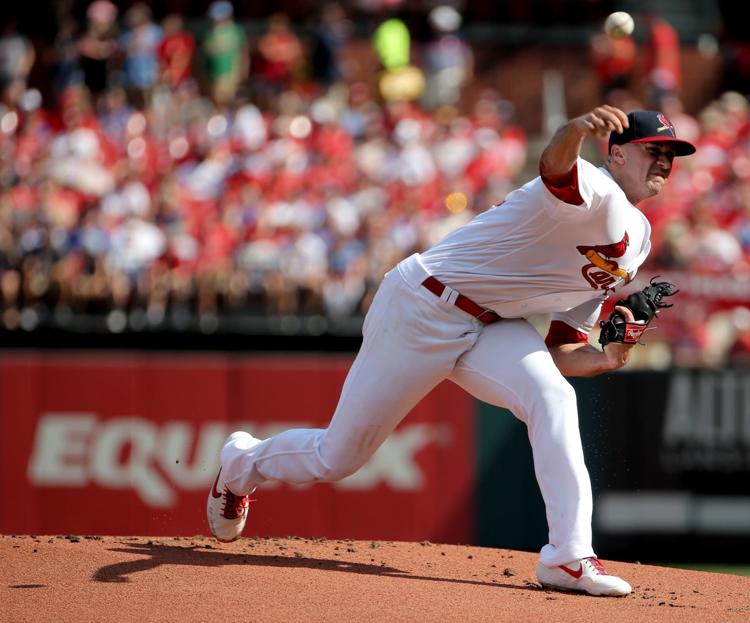 Chicago Cubs vs St. Louis Cardinals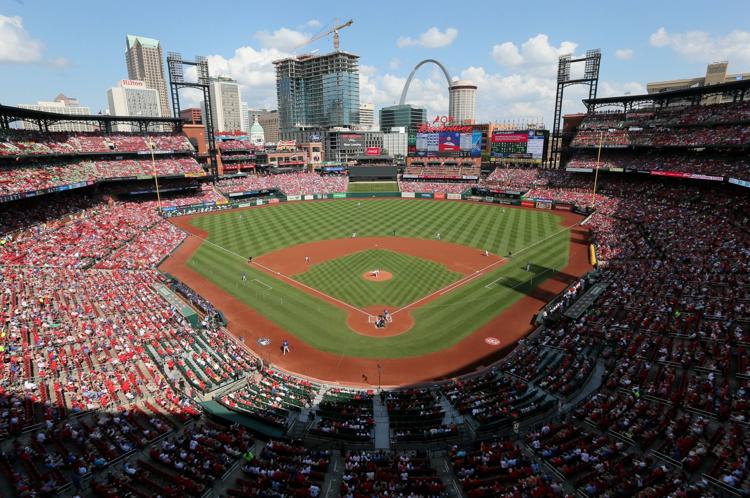 Chicago Cubs vs St. Louis Cardinals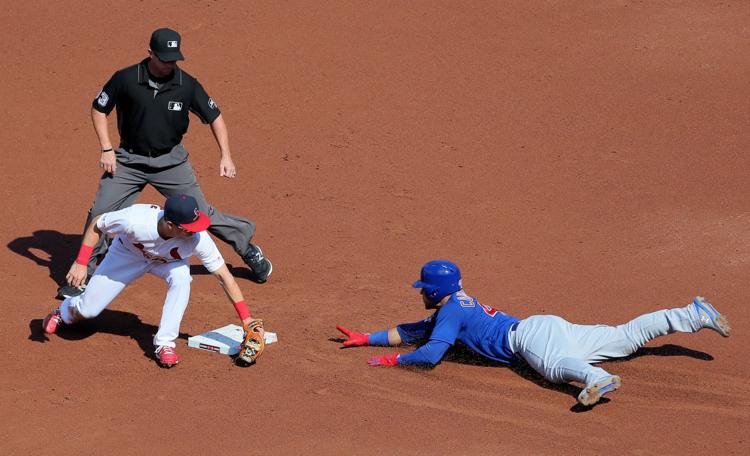 Chicago Cubs vs St. Louis Cardinals
Chicago Cubs vs St. Louis Cardinals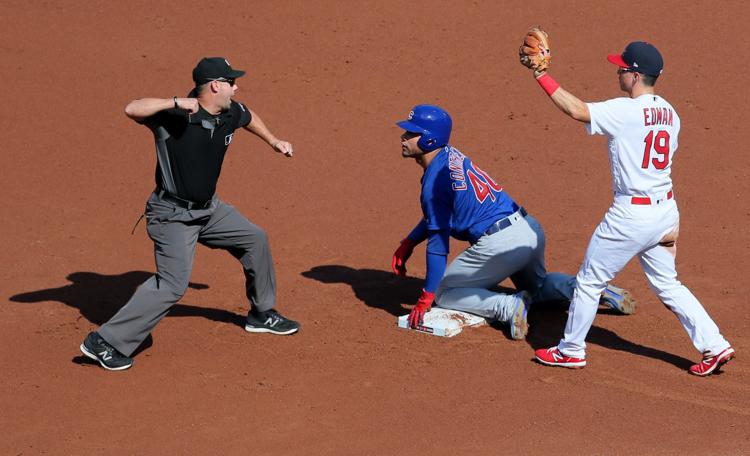 Chicago Cubs vs St. Louis Cardinals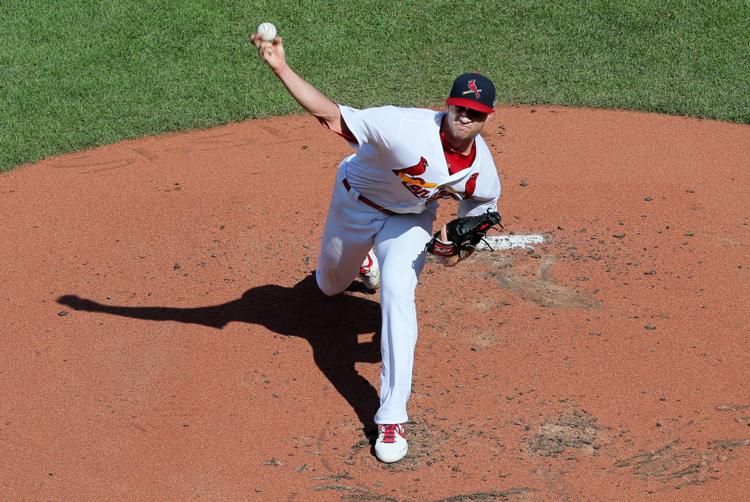 Chicago Cubs vs St. Louis Cardinals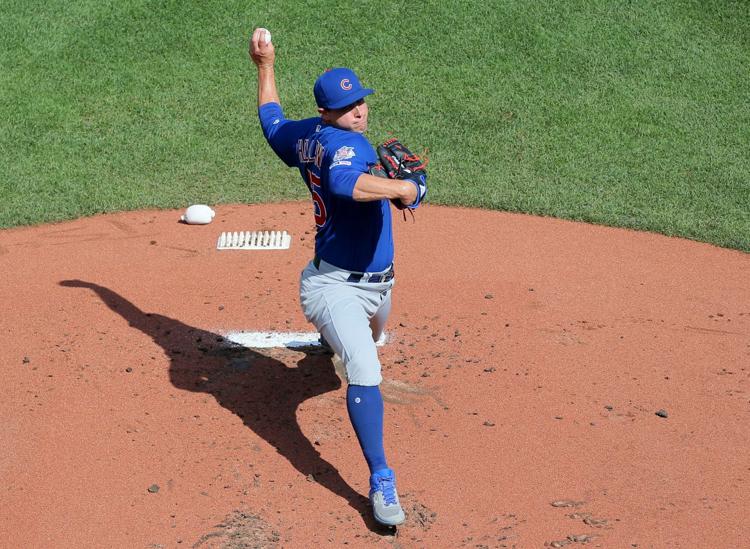 Chicago Cubs vs St. Louis Cardinals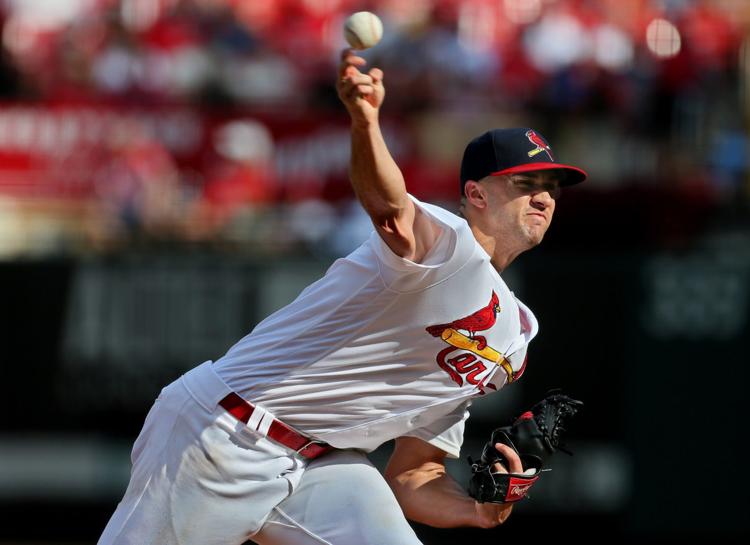 Chicago Cubs vs St. Louis Cardinals
Chicago Cubs vs St. Louis Cardinals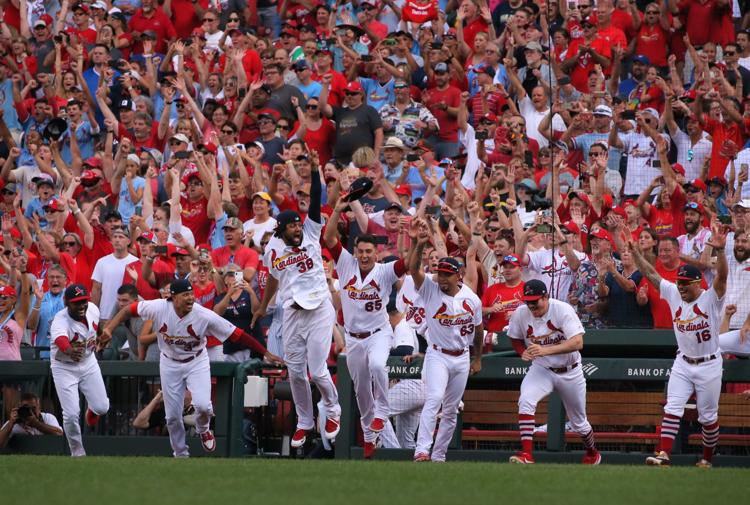 Chicago Cubs vs St. Louis Cardinals
Chicago Cubs vs St. Louis Cardinals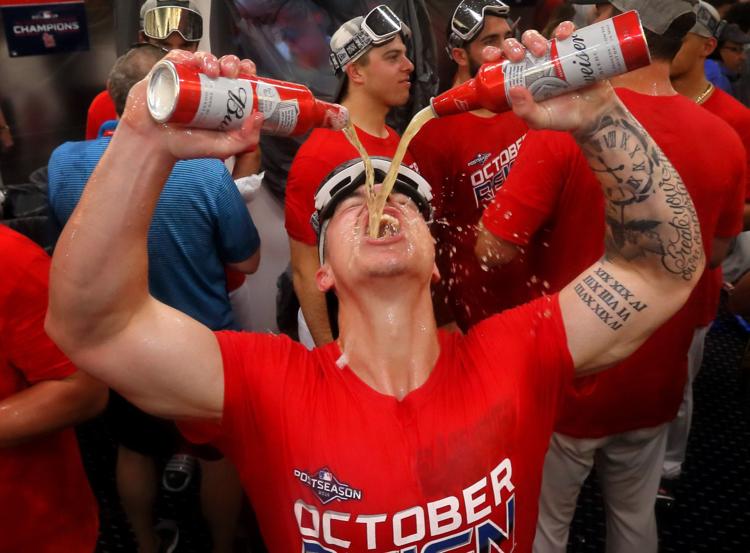 Chicago Cubs vs St. Louis Cardinals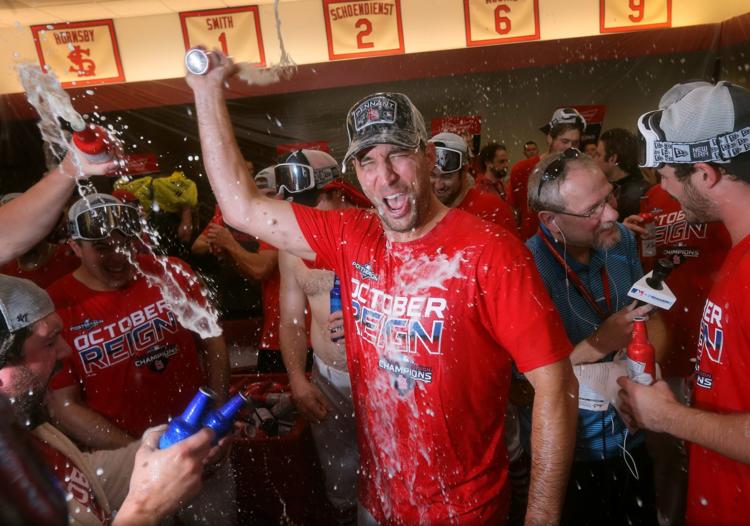 Chicago Cubs vs St. Louis Cardinals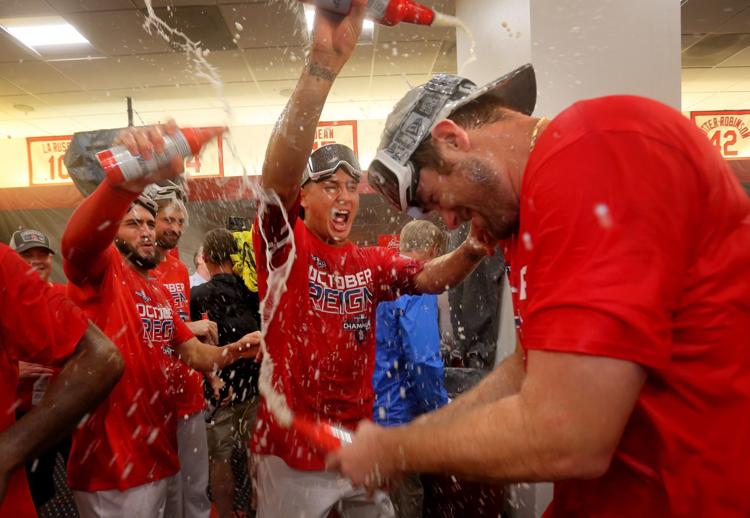 Chicago Cubs vs St. Louis Cardinals
Chicago Cubs vs St. Louis Cardinals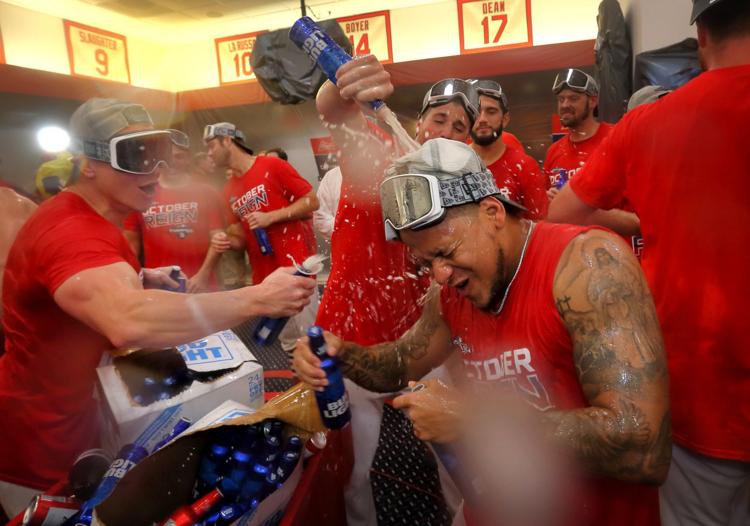 Chicago Cubs vs St. Louis Cardinals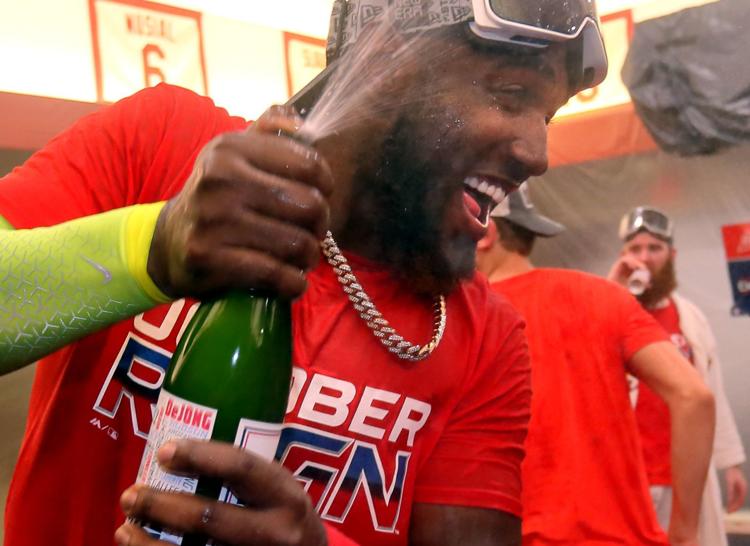 Chicago Cubs vs St. Louis Cardinals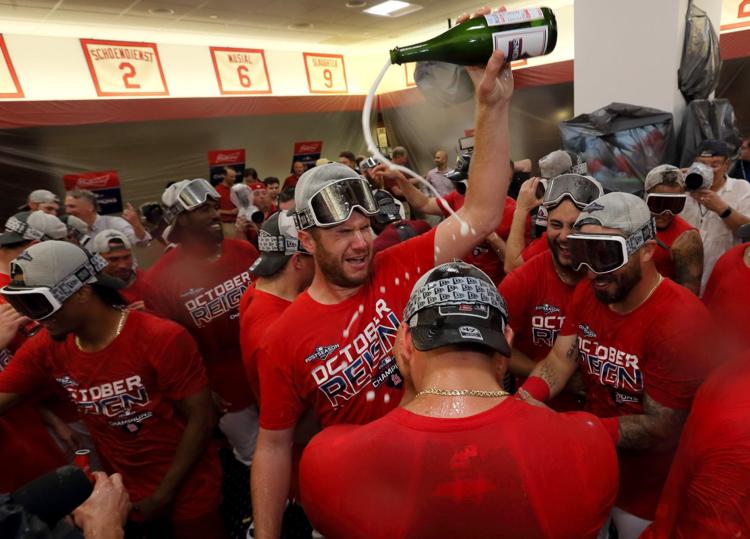 Chicago Cubs vs St. Louis Cardinals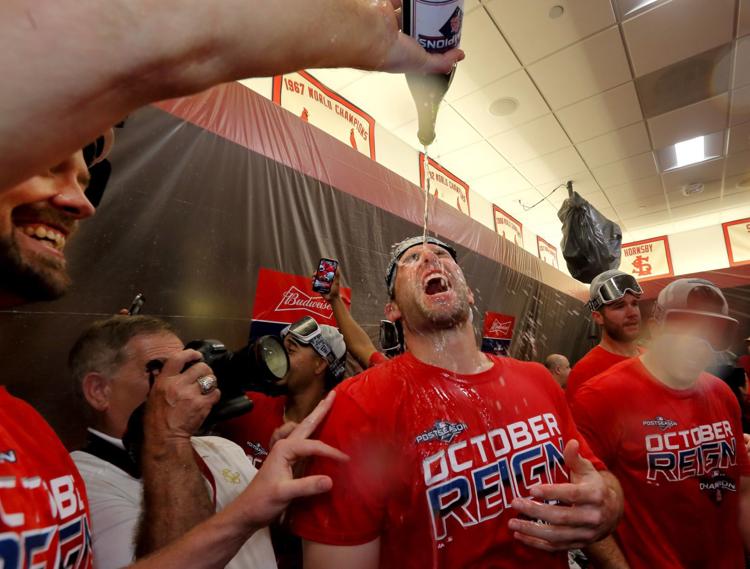 Cardinals v Cubs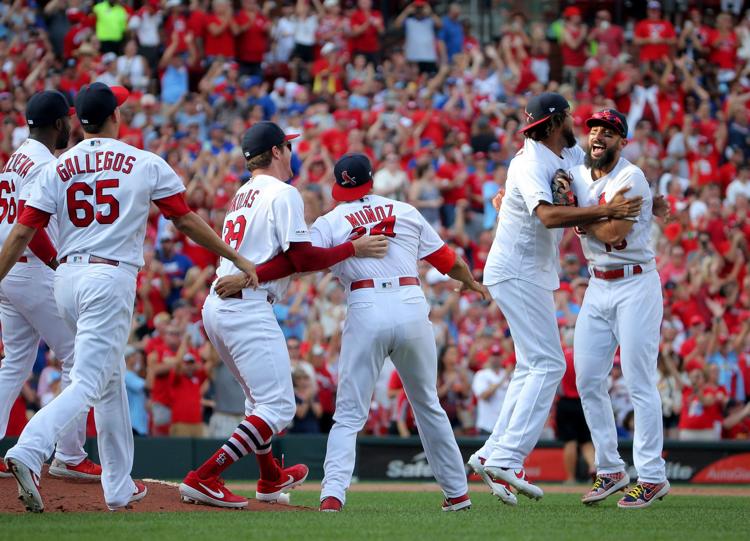 Cardinals v Cubs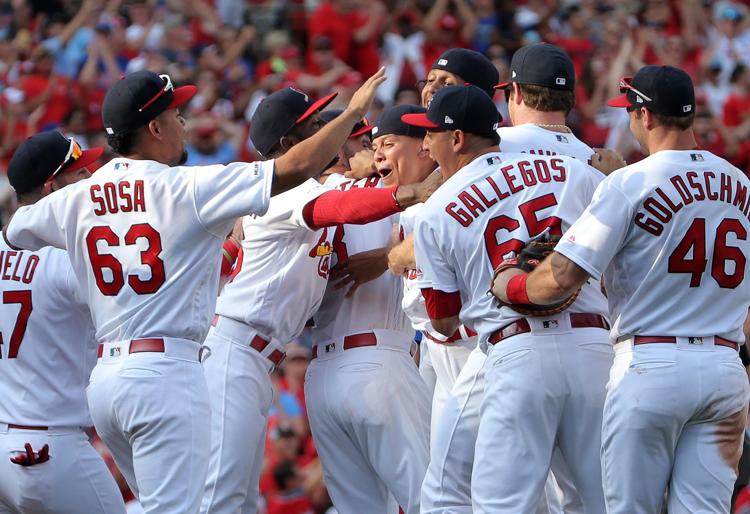 Cardinals v Cubs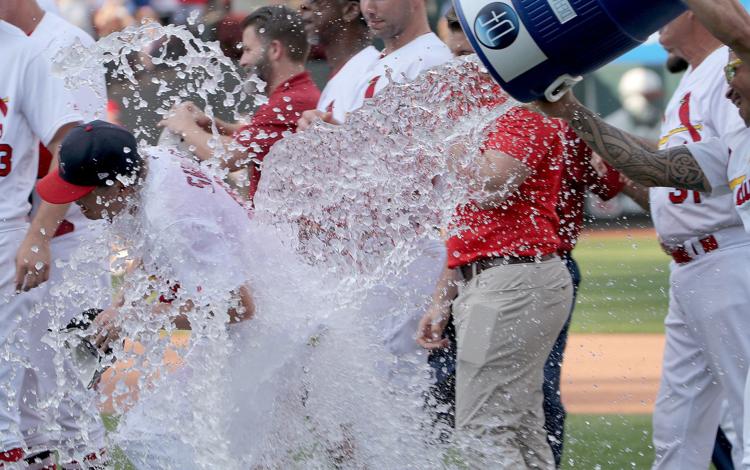 Cardinals v Cubs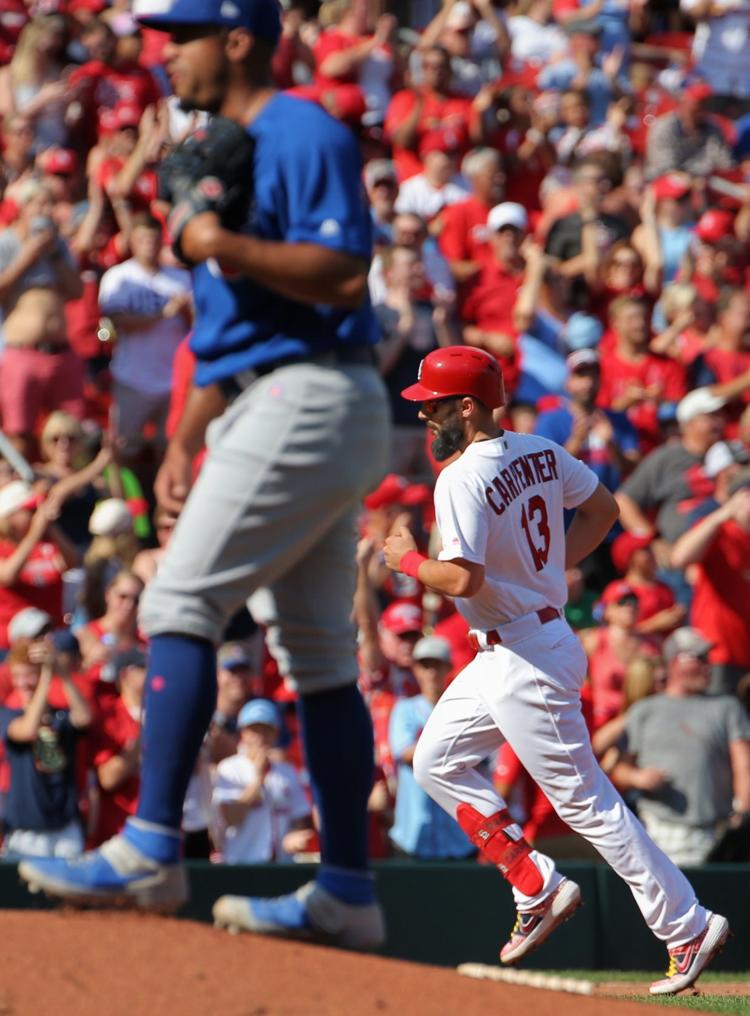 Cardinals v Cubs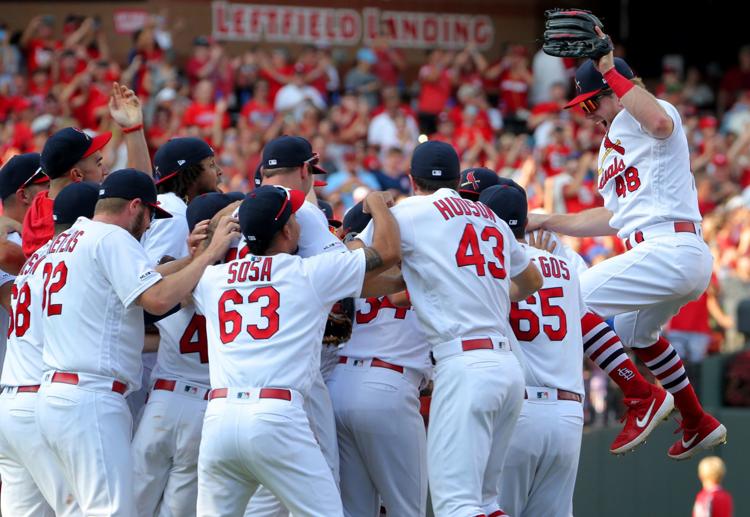 Cardinals v Cubs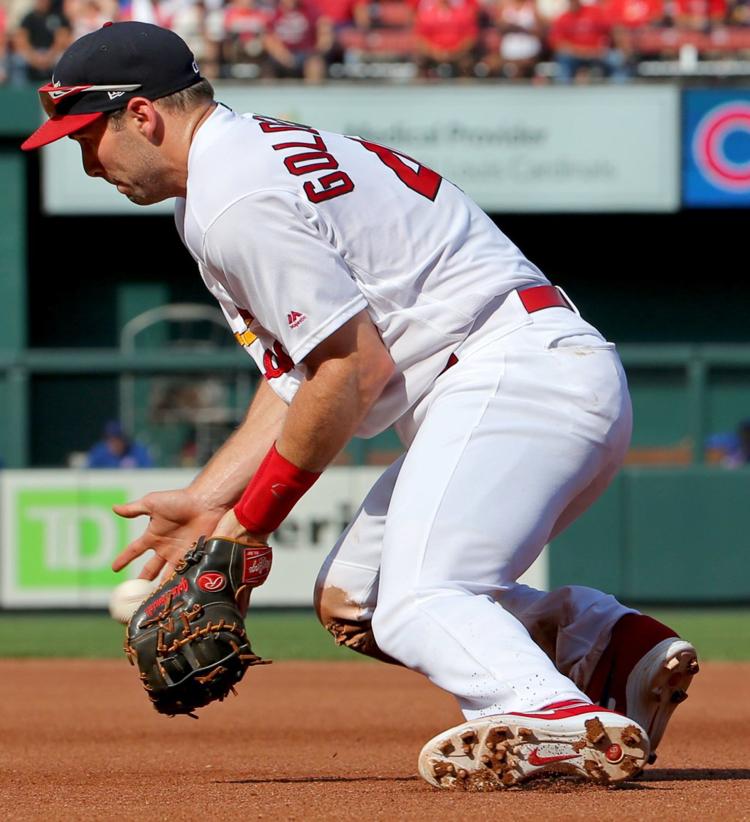 Cardinals v Cubs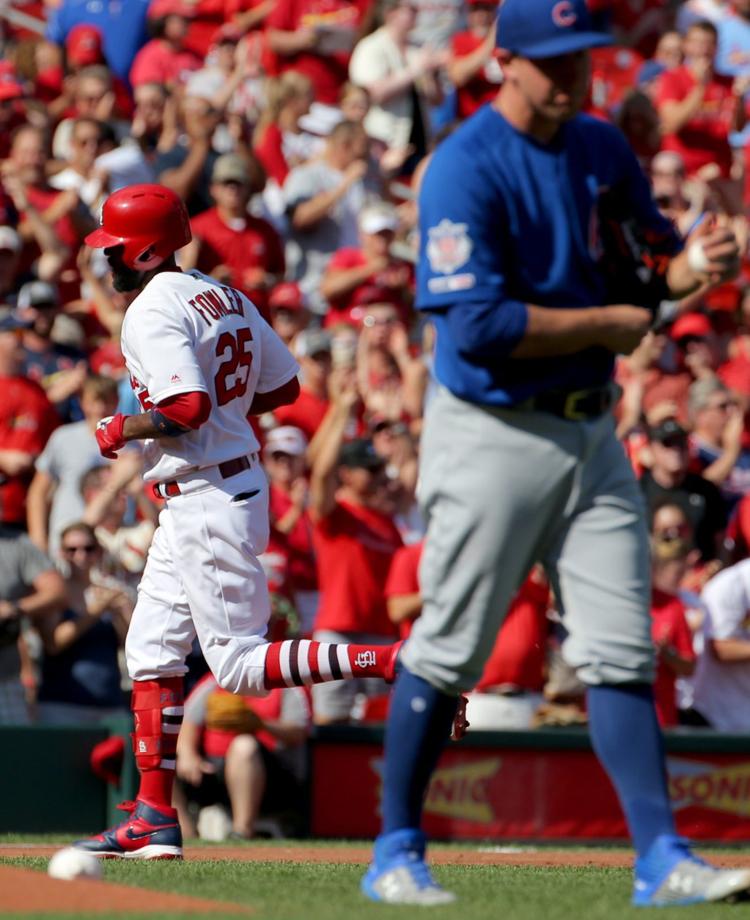 Cardinals v Cubs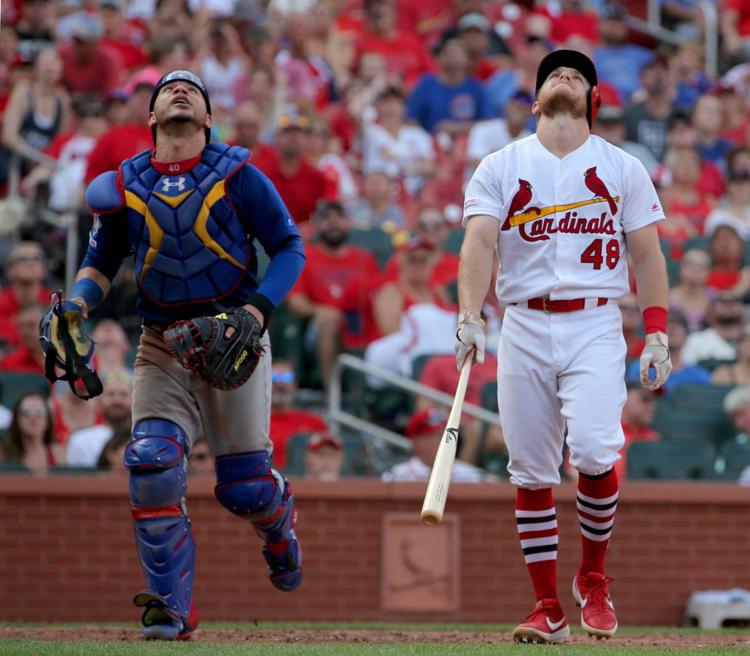 Cardinals v Cubs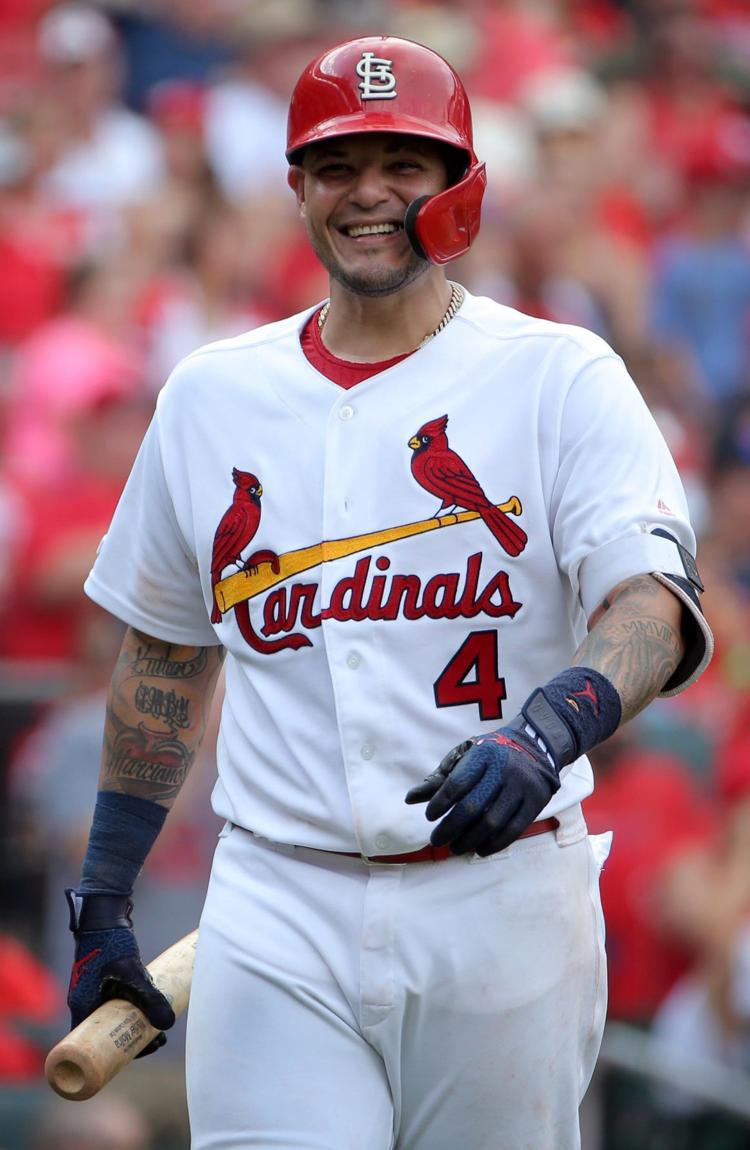 Cardinals v Cubs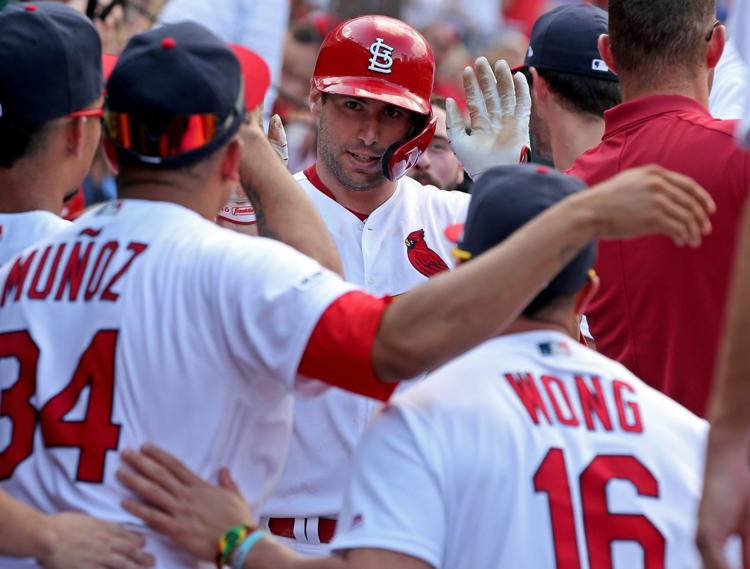 Cardinals v Cubs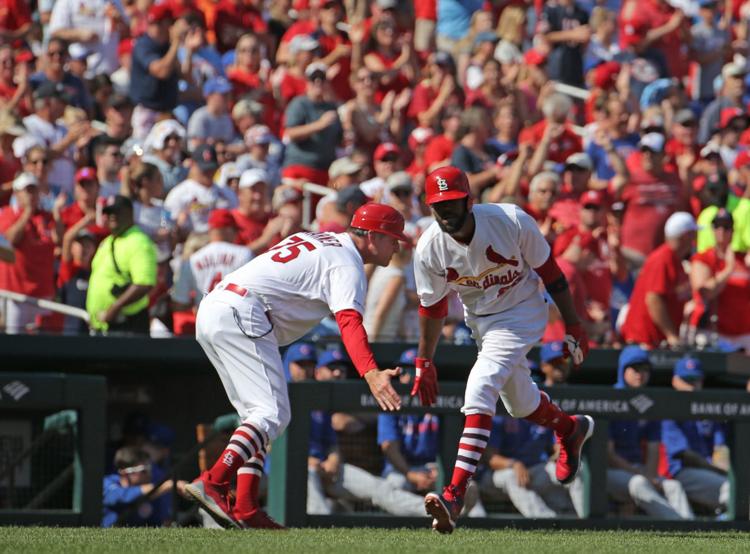 Cardinals v Cubs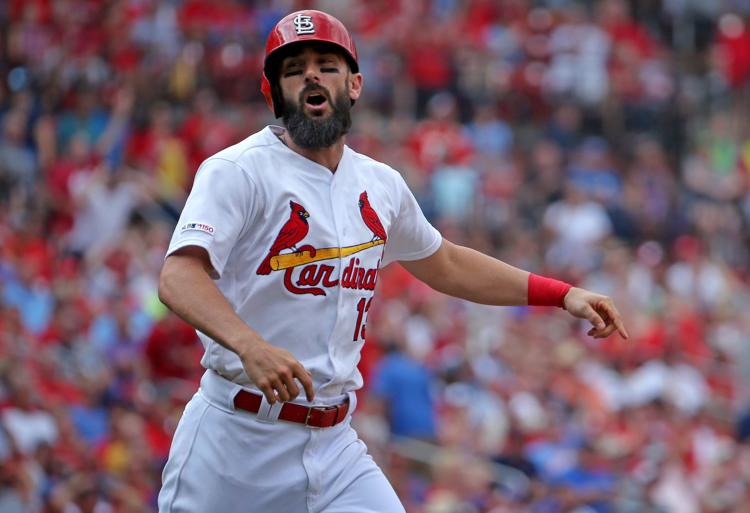 Cardinals v Cubs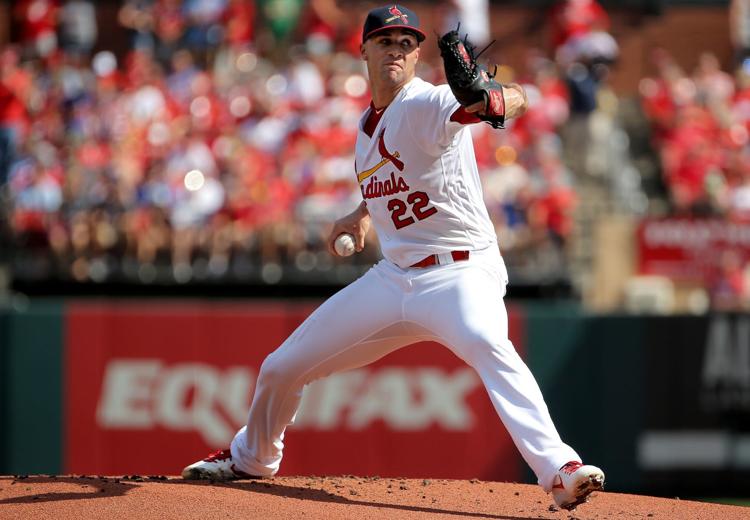 Chicago Cubs vs St. Louis Cardinals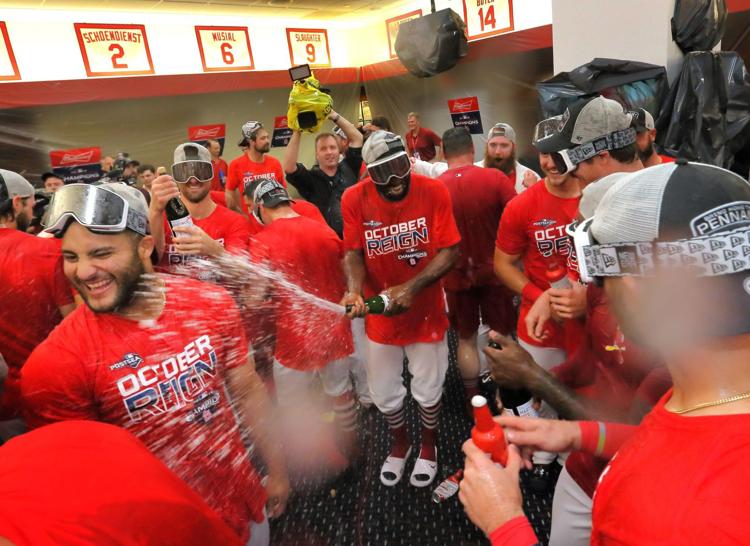 Chicago Cubs vs St. Louis Cardinals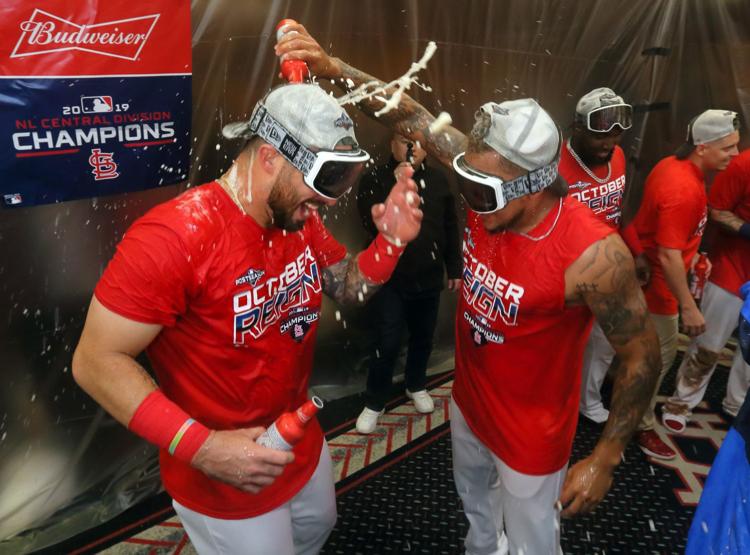 Chicago Cubs vs St. Louis Cardinals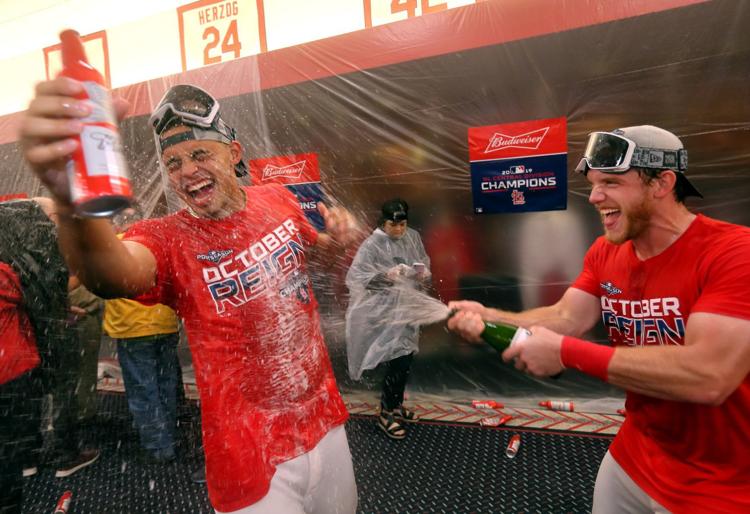 Chicago Cubs vs St. Louis Cardinals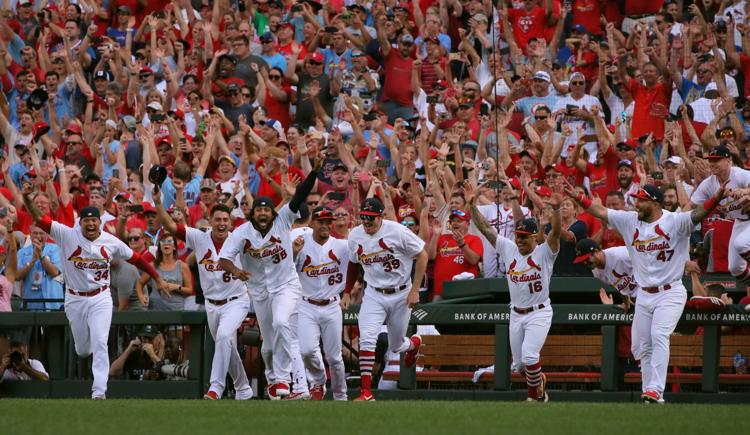 Chicago Cubs vs St. Louis Cardinals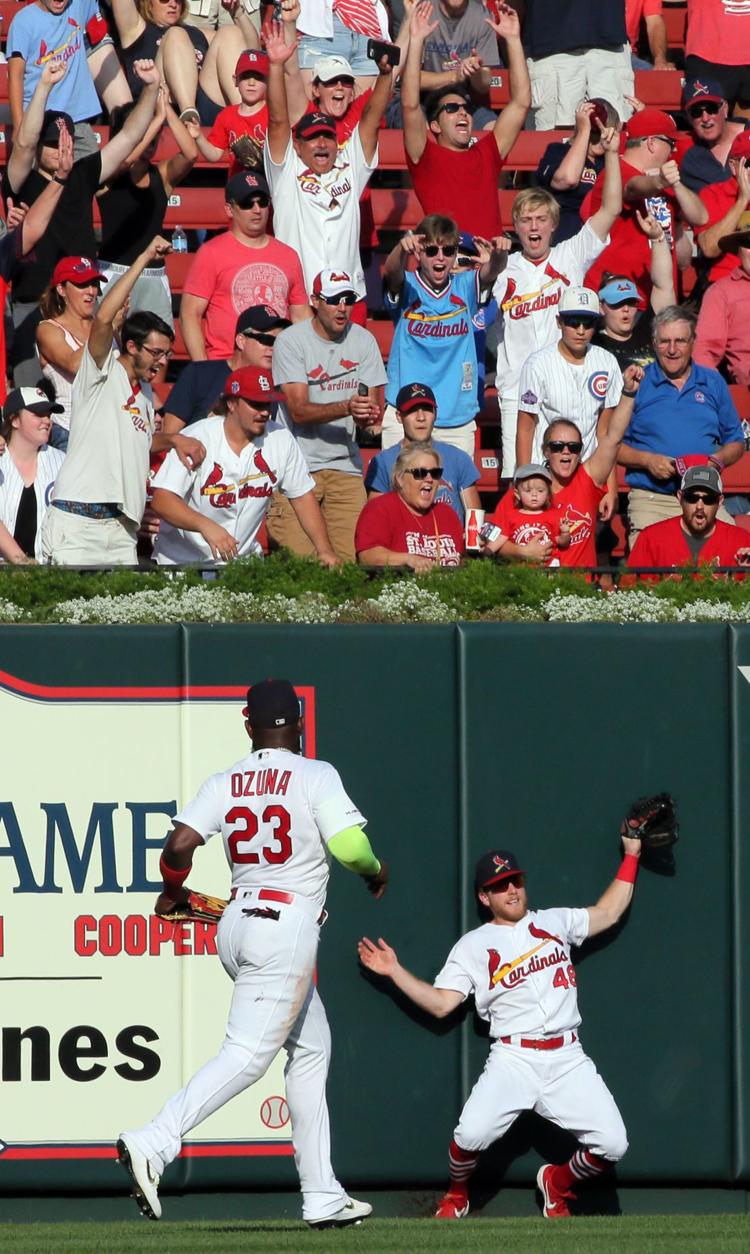 Chicago Cubs vs St. Louis Cardinals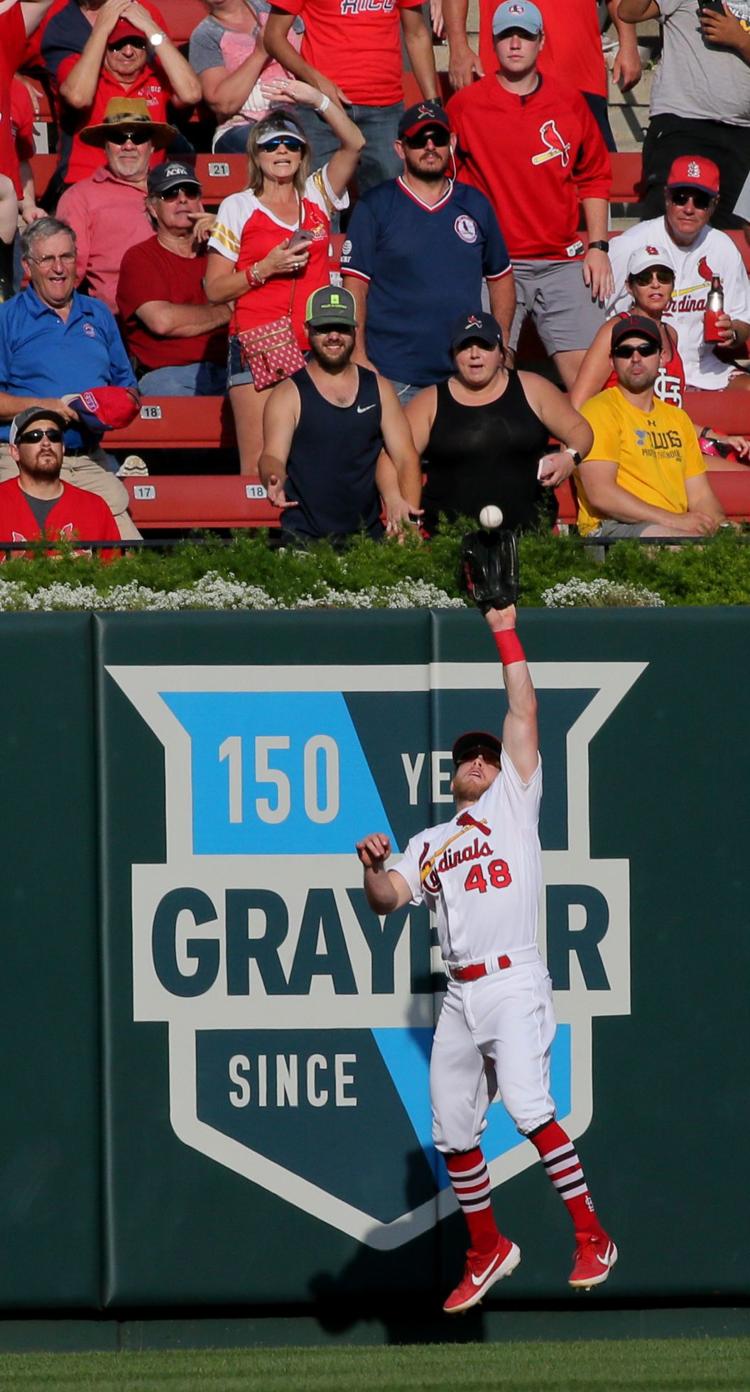 Chicago Cubs vs St. Louis Cardinals