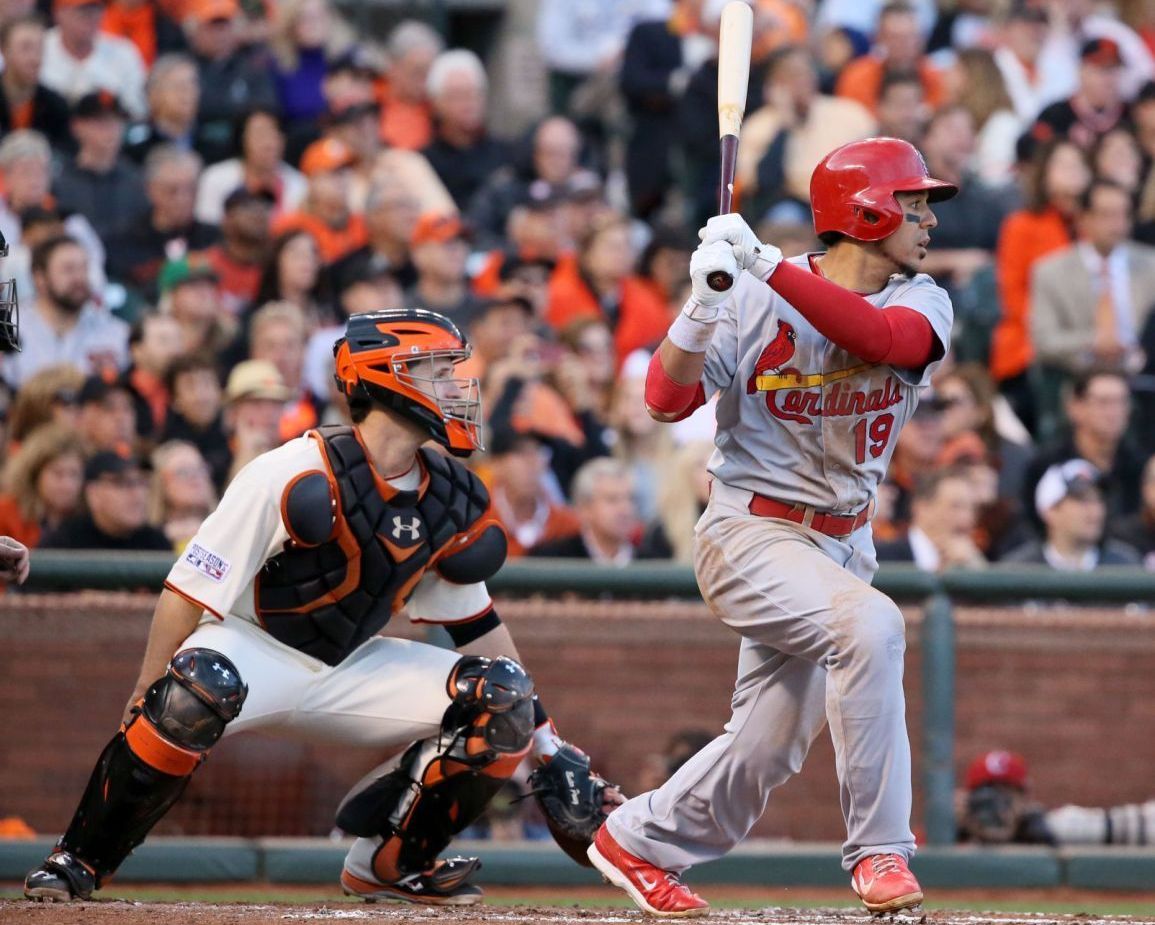 ST. LOUIS • Cardinals center fielder Jon Jay spent a few days in St. Louis this week to have his surgically repaired wrist examined and the green light given to workouts that, he said, will make sure he's available when spring training starts next month.
"It's too early to tell when I'll be 100 percent, but it's a good thing there are seven weeks until spring," Jay said Tuesday. "That extra 10 days (before spring workouts start this year) is huge. I've already been working. I feel good. I have the time I need. I expect to be ready."
On the same day that general manager John Mozeliak and manager Mike Matheny asserted that Jay will return as the team's starting center fielder, the team also revealed that Jay had wrist surgery to tidy-up a troublesome frayed ligament. Jay called the injury the product of "wear and tear," and he added Tuesday that it was something he dealt with for the previous two years.
He modified his work the final three months of the season to compensate for the soreness that took up residency in his wrist. Jay was the only regular to hit better than .300 in 2014, and he took over the everyday job in center on his way to a .303 average, a .750 OPS, and 52 runs in 140 games. After struggling in previous postseasons, Jay hit .483 for the Cardinals in the postseason and had a .571 on-base percentage. His OBP was boosted by the three times he was hit by a pitch in the nine playoff games.
In October, Jay had the ligament repaired.
Six weeks in a cast followed.
He has been out of the cast for four weeks. And this week after meeting with the surgeon who did the procedure he has been cleared to begin activities with the wrist. Jay said he's already started those workouts with two days here in St. Louis. He'll rebuild his strength and within a couple weeks pick up a bat and begin swinging. Jay said he would normally begin taking swings in a batting cage at this time of year in preparation for spring training.
Cardinals position players do not report until Feb. 24, as much as 10 days later than they have in recent years. Jay said he expects to be ready to participate without limitations when spring begins.
"Everything looks good," Jay said. "Getting back to full strength is the next step. I don't anticipate anything that would slow me down. I'm optimistic."