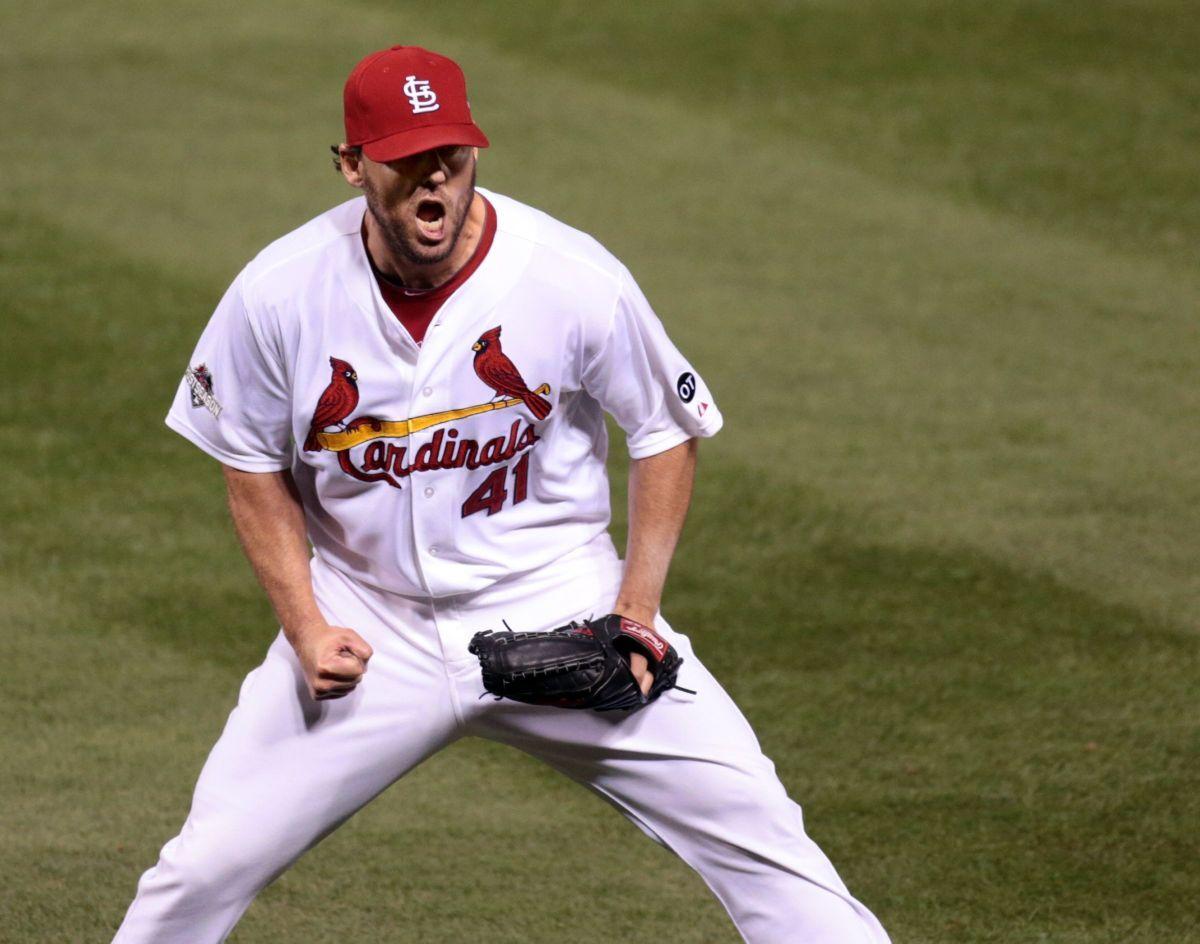 ST. LOUIS • The Cardinals' chief rival has signed their best pitcher from 2015.
The Cubs and veteran starter John Lackey have completed what seemed like an inevitable deal, reaching a two-year agreement, according to FoxSports.com. The report pegs the value of Lackey's contract at $32 million. This past summer, as Lackey crafted a career year for the Cardinals, the righthander acknowledged that signing with the Cubs was an intriguing next step for his career.
A big reason for his interest was the chance to reunite with close friend Jon Lester, the Cubs' lefty, and contend on a team led by Theo Epstein.
Epstein signed Lackey to his previous deal when he was Boston's general manager. The deal with the Cubs is contingent on Lackey, 37, pending a physical.
The Cardinals will receive a draft pick as compensation for the Cubs signing Lackey. The Cubs lose their first-round pick, and the Cardinals will gain a pick after the first round. The Cardinals qualify for the comp pick because they presented Lackey with a one-year, $15.8-million qualifying offer earlier this offseason. After Lackey declined the offer, the Cardinals said they "thank him for his service."
The Cardinals have been in the market for a starting pitcher, but they set their sights on signing lefty David Price. He finalized a deal with Boston this week. The Cardinals have shifted to looking at another tier of available pitchers, looking at Mike Leake and having discussed Jeff Samardzija, both righthanders.
Lackey pitched this past season at the minimum salary because of an unusual clause in that free-agent deal he signed with Epstein and the Red Sox. The Cardinals benefited from it, though he also sweetened it for Lackey by adding in a total of $2 million in bonuses that he earned.
Lackey was 13-10 with a career-low 2.77 ERA.
He did express an interest late in the season of remaining in the National League after spending the first 11 years of his career in the American League. He not only stays in the NL, but will now face the Cardinals often in the National League Central as a rival.