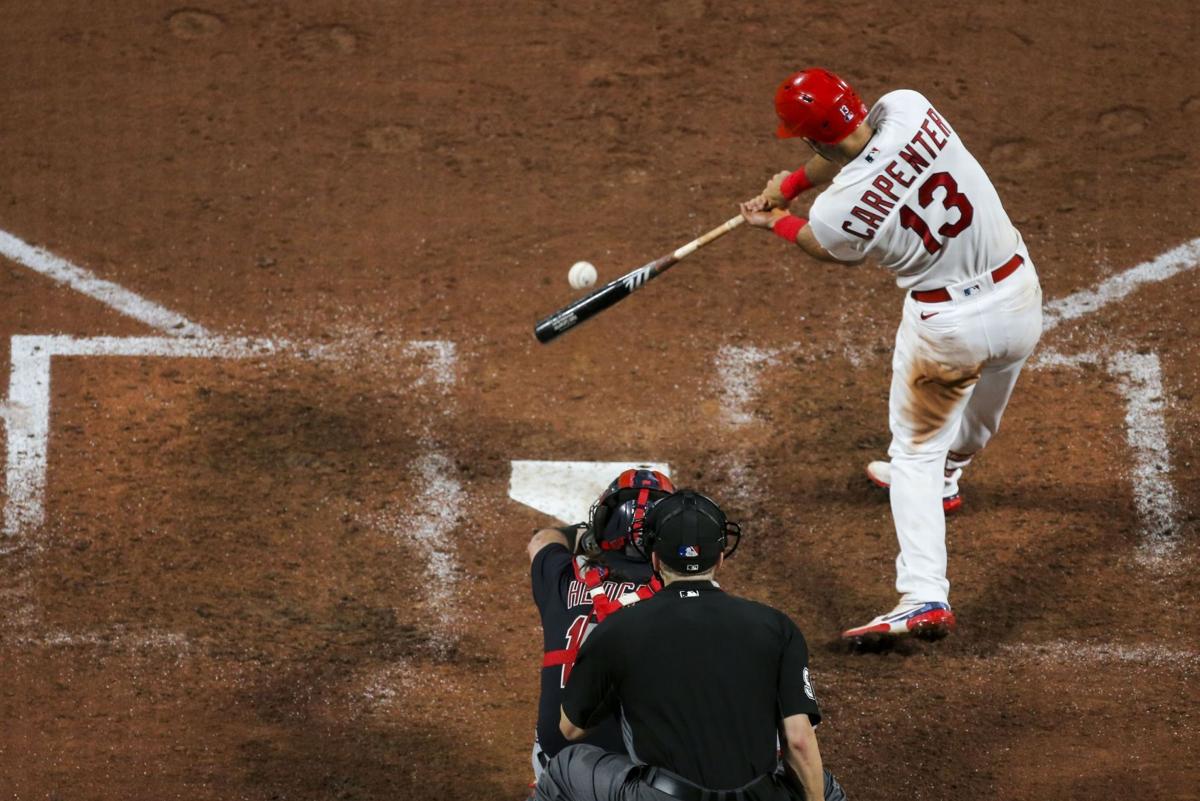 The Cardinals' lineup will undergo an extreme makeover for Wednesday afternoon's meeting with Miami as Matt Carpenter hits fourth and plays third base, Nolan Arenado takes a day off and Tommy Edman sits again with torso tightness.
With Edman sidelined, Dylan Carlson will be in the leadoff position followed by Paul Goldschmidt and Tyler O'Neill. Carpenter will hit fourth for the first time this season.
"I spoke with (Edman) and he's feeling better but he's not going to be in there today, and we'll see whether it makes sense for him to be available," manager Mike Shildt said. "It just showed up. He felt something that nudged at him and got treatment and here we are."
Goldschmidt returned to the No. 2 spot Tuesday night and had two hits, including the game-winning home run in the ninth inning. However, Shildt said he is not considering leaving him there because he feels the lineup has had success with the consistency of Goldschmidt third and Arenado fourth.
Carpenter took ground balls at third base prior to the game and will play that position for the first time in 2021. He is hitting .178.
Shildt also provided some extremely general updates on several injured players:
Jack Flaherty played "light catch" Wednesday, merely "taking a step to get a baseball in his hand," according to Shildt;
Miles Mikolas is going to be able to play catch "sooner than later," Shildt said. "We have a timeline but it's not anything we want to release because he hasn't started throwing. But we're feeling optimistic about how he generaly feels;"
Jordan Hicks also has not thrown yet and is still in "rest mode."
Shildt said that he and president of baseball operations John Mozeliak will have a 30-minute phone conversation Thursday with Major League Baseball officials regarding the upcoming implementation of new guidelines on pitchers and foreign substances.
He hesitated to answer questions because he told the media that he has a lot of the same questions that he is being asked and hopes for more clarity Thursday.
"I know umpires are being trained on what to look for and how to look for it," he said. "They have a hard demanding job, but they are the law so it's part of their job to police it. Is it too much to ask? It's part of the rules of the game. Is it something they should be policing? Probably not.
"My hope is that however it's done, it will be in an efficient manner and a manner that doesn't require anything publicly that says 'Look at this' or make a spectacle of what's taking place. It needs to be done or we wouldn't be here."