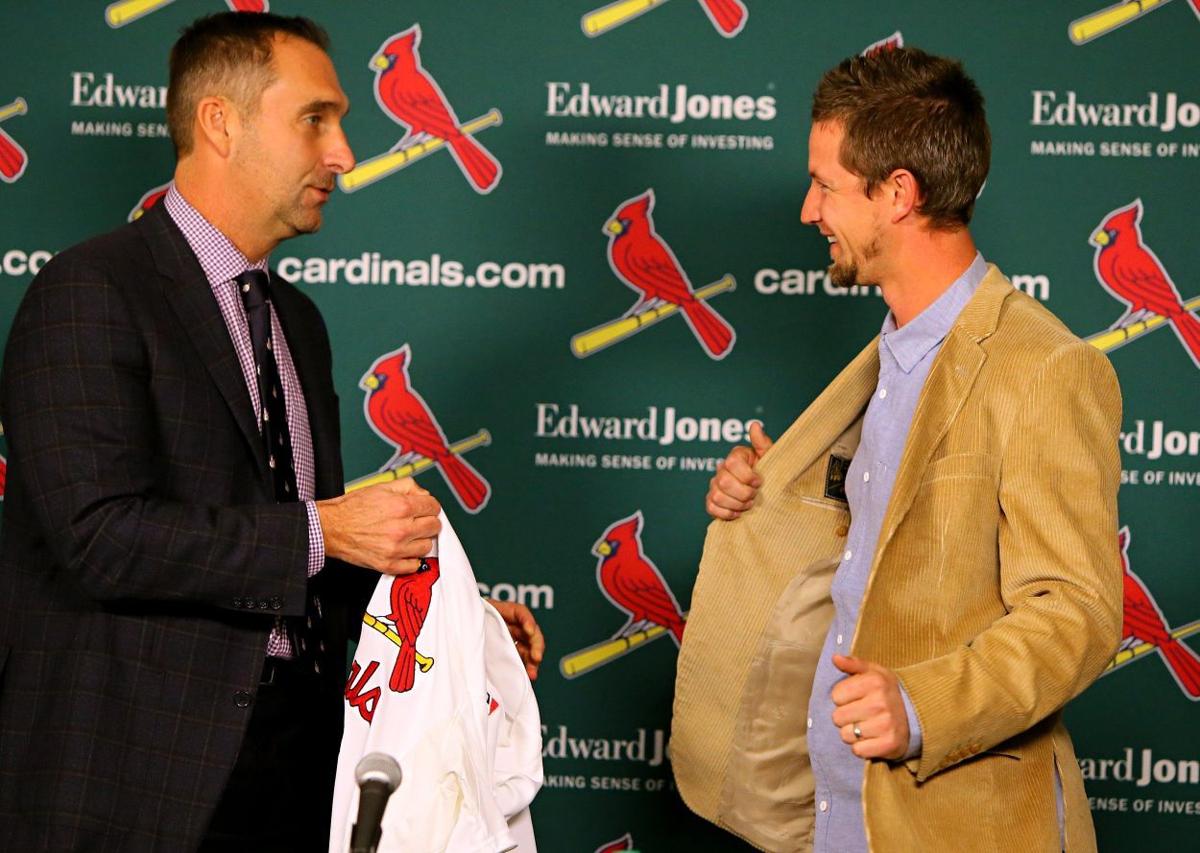 JUPITER, Fla. • Righthander Mike Leake, who is signed through 2020 after agreeing to a five-year deal with the Cardinals, made his unofficial spring debut Monday when he threw off a bullpen mound. Manager Mike Matheny, among others, observed the workout.
"I think his best years are ahead of him, statistically," Matheny said.
Leake, only 28, already has had four seasons of double-figure wins with Cincinnati and, for part of last year, with San Francisco.
"I knew when we faced him, it was going to be a long one," Matheny said. "We'd better put together a big inning or two (early) because the next thing you know, you're looking out there in the seventh and there he stands.
"He reminds me a lot of a Woody Williams," said Matheny, referring to the former Cardinals righthander whom Matheny caught during the Cardinals' successful run from 2001-04.
"(Williams) was one of my favorite guys to catch," Matheny. "He had smarts, he had stuff and he knew how to maximize it. Mike's going to be a great addition to our club. We have innings we need made up. We just lost one of our horses. It's nice to bring in another guy that can do that same thing."
Leake is expected to be the type of innings-eater that the righthander he replaces, John Lackey, was.