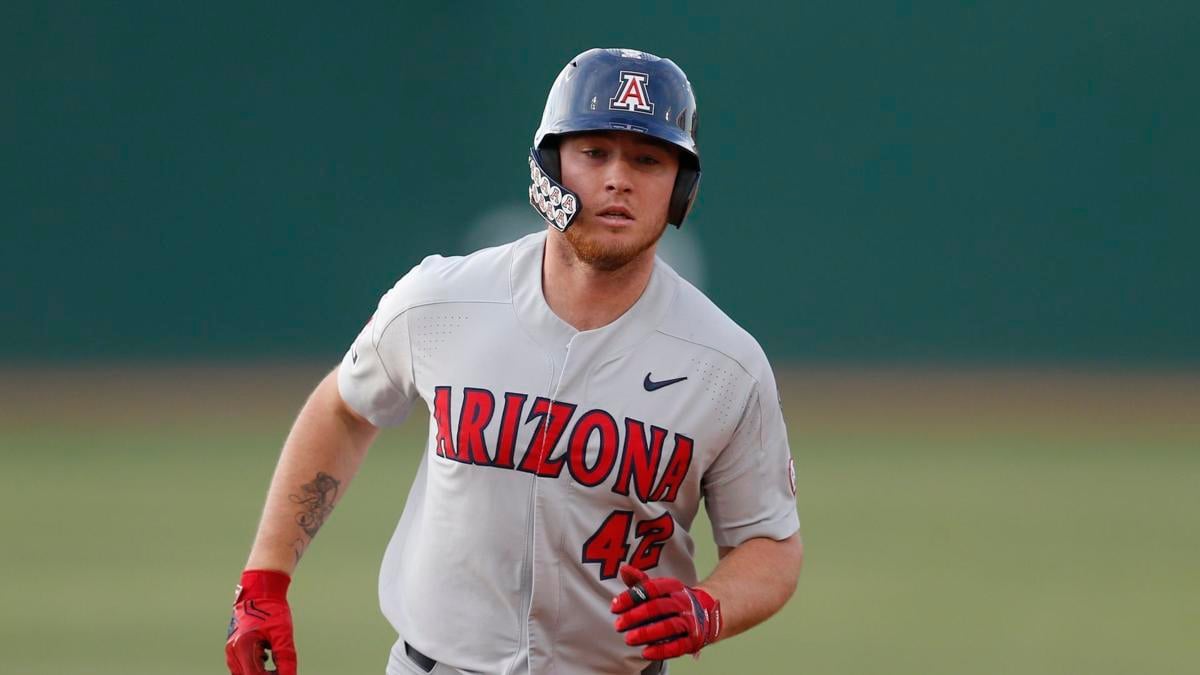 The Cardinals started the second day of the Major League Baseball draft by choosing Joshua Baez, a high school outfielder from Massachusetts, with their second-round pick, before going with college players, mostly pitchers, on their next five picks.
The Cardinals got Baez, the 24th-ranked prospect by MLB.com and No. 31 by Baseball America, with the 54th pick. He's one of the youngest players in the draft, turning 18 on June 28. But he's already big, listed as 6-4, 220 pounds.
Not surprisingly, he's a power hitter -- Baseball America thinks he could be a 35 home run hitter -- and he also has a good arm in the outfield. (He also has toyed with pitching.) Also not surprisingly, he strikes out a lot. He had committed to Vanderbilt. He played at Dexter Southfield High in Brookline, Mass., not an area that has produced a lot of talent over the years.
Baseball America calls Baez "one of the most physical and explosive players in the country." MLB.com said "There might not be a player in the Draft class with more raw pop than Baez."
In Competitive Balance Round B, which came at the end of the second round, the Cardinals chose a college outfielder, Ryan Holgate, from the University of Arizona with the 70th pick overall. He was ranked No. 105 by MLB.com. He's listed as 6-2, 193 pounds. He was drafted in the 32nd round in 2018 by Minnesota. Holgate hit .351 with a .576 slugging percentage and a .997 OPS for the Wildcats this season.
Said MLB.com: "He has tremendous raw pop that shows up all the time in batting practice and he has shown the ability to get to it in games as well. While he might end up being a bit power over hit, he has the kind of plate discipline that should help him get to that power at the next level."
In the third round, with the 90th pick overall, the Cardinals chose Austin Love, a right-handed pitcher at the University of North Carolina. He was ranked No. 137 by MLB.com. He's a fourth-year sophomore who finally cracked North Carolina's starting rotation this season. His fastball goes 91 to 95 and has been as high as 98. MLB.com thinks he'll start his pro career as a starter but will likely end up a reliever. He had 129 strikeouts this season, the second-most in school history, just four off the school record set by Cardinals pitcher Andrew Miller in 2006.
The Cardinals went back to the Pac-12 for Zane Mills, a right-handed pitcher from Washington State University. He's 6-4, 220 pounds with a low-90s fastball. The Cardinals used three of their top five picks on college pitchers, and another on a college outfielder.
They took another college pitcher in the fifth round, selecting Gordon Graceffo from Villanova with the 151st pick overall. He's a 6-4, 210-pound righthander with a 95 mph fastball. He was ranked 204th by MLB.com. Said MLB.com: "He throws (the fastball) with good sink and that, plus a changeup that could be a plus pitch in the future, elicits a lot of weak contact on the ground. He has an average slider that averages around 81 mph and he can subtract from it to give it more of a mid-70s curve type feel."
And they took another pitcher in the the sixth round, this time a lefty, Alfredo Ruiz from Long Beach State. He's a fourth-year junior who is 6-0, 200 pounds and was an All Big West second-team selection.
They took another pitcher in the seventh round, but dipped into the high school ranks to take Alec Willis, a righthander from Regis High in Denver. A 6-5, 220, he has the frame of a big-league pitcher. He's committed to Minnesota and was ranked No. 130 by MLB.com.
The Cardinals ended their pitcher run in the eighth round by taking University of Texas outfielder Mike Antico with the 241st pick overall. He's a senior, 5-10, 200 pounds. In the ninth round, they stayed in Texas but went back to pitchers, taking Trent Baker, a right-hander from Angelo State in Texas, who led his team to the semifinals of the Division II World Series. He had 298 strikeouts in 285 career innings.
The Cardinals closed out the day by selecting Osvaldo Tovalin, a third baseman from Azusa Pacific in California.