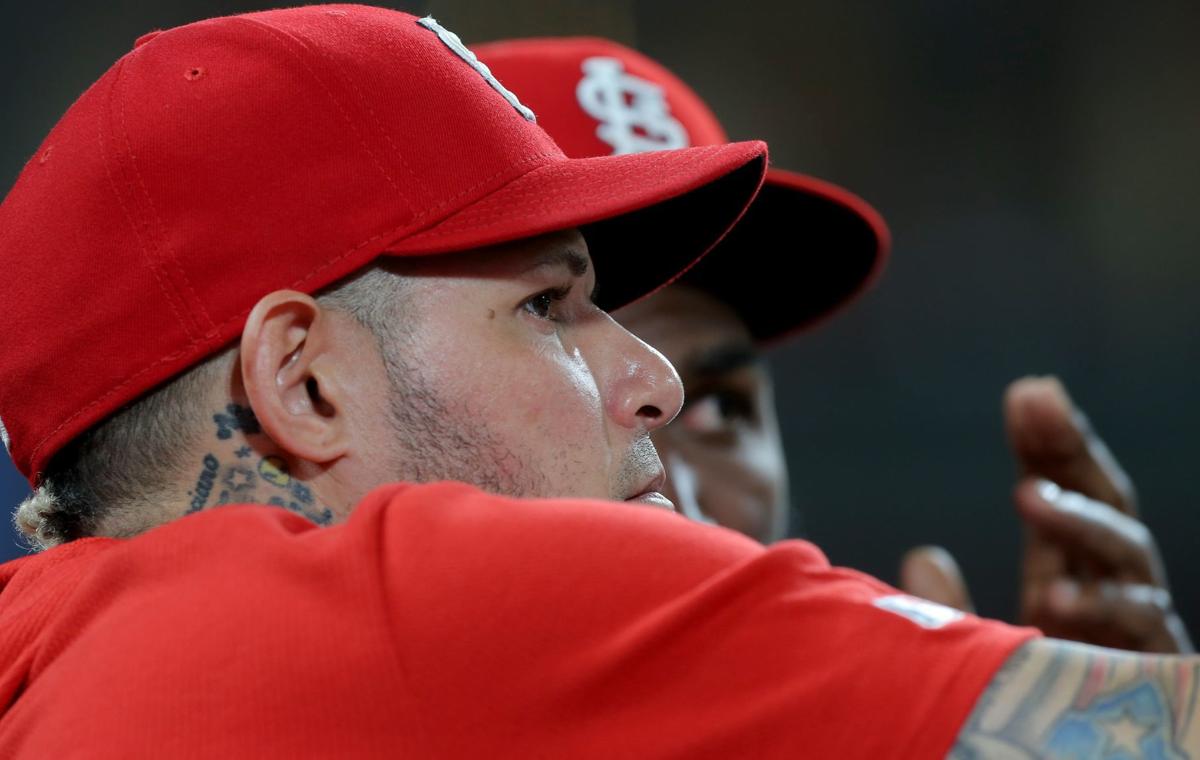 Cardinals catcher Yadier Molina, who has been out since the All-Star break trying to heal from a torn thumb tendon first suffered in May, has been cleared to begin "light baseball activities," said president of baseball operations John Mozeliak on Monday
That includes taking swings off a tee, among other things. "If all goes well, we're looking for sometime after the first week of August for him to go on a rehab," said Mozeliak. 
So, in essence, it could be as long as two more weeks before Molina would be playing for the Cardinals.
Molina hurt his thumb in late May but returned after less than two weeks. But he had little pop in his bat, as it pained him to make contact with the ball and he had only three runs batted in three weeks. He then went back on the injured list. 
In retrospect, Mozeliak said, "We probably should have waited a little longer to send him back out there after the initial injury.
"It's always hard to decide when to listen to a player or not. But he's someone who has gone through go much, you kind of let him have a little more say."
Matt Wieters, who has five of his nine homers this month, will continue to be the regular catcher in Molina's absence. "His contribution has been huge," Mozeliak said.
CARPENTER STAYS AT SPRINGFIELD
Infielder Matt Carpenter, nothing for 16 in the minor leagues as he searches for his swing while he is rehabbing a sore right foot, remained at Class AA Springfield Monday night. He will play there again on Tuesday before being re-evaluated on Wednesday, Mozeliak said.
Mozeliak said he spoke to Springfield manager Joe Kruzel and Kruzel said he felt Carpener was putting "better swings on the ball," despite not having any hits.
"This is a case where you can be patient," said Mozeliak.
Asked if Carpenter would return to regular status when he come back here, Mozeliak said, "That's exactly what you hope for." The 33-year-old Carpenter is hitting .215 with 10 homers for the Cardinals.
As expected, Marcell Ozuna (finger fractures in right hand) was cleared to begin his rehab at Memphis and he will play there Tuesday night. Infielder Jedd Gyorko (right wrist surgery, calf strain) will work out here Tuesday night and join Memphis on Wednesday.