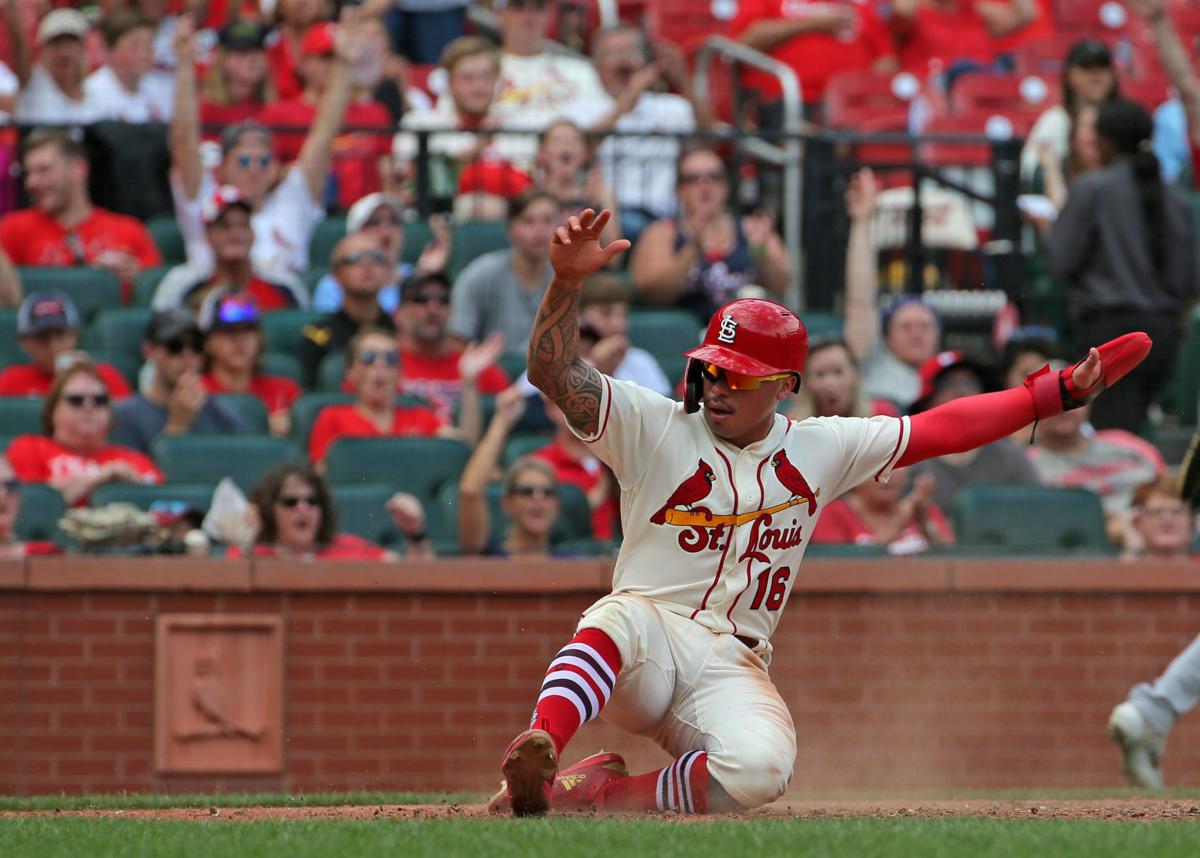 Kolten Wong, the Milwaukee Brewers' new second baseman, harbored no hard feelings toward the Cardinals in his introductory Zoom conference Friday with the media. 
Yes, he admitted he was "a little surprised" that his $12.5 million option wasn't picked up. "Being with the Cards so long and coming off my first Gold Glove and then my second, it was one of those things that caught me a little off guard," he said. "But with COVID, you've got to expect a lot of things to kind of go that way.
"I understand this is a business at the end of the day and this is a business decision. I'm excited to be where I'm at and I'm excited with what I got."
Wong, sporting a Brewers hat during the session, signed for two years at $18 million, with an $8 million option for a third season. The Cardinals, he said, really didn't make an offer. It has become clear that the money they saved on not re-signing the 30-year Wong was applied to their recent acquisition of Nolan Arenado from Colorado.
Wong said his side and the Cardinals "talked here and there but it wasn't much—kind of checking in, feeling things out. We never really engaged.
"There really wasn't much dialogue. The Brewers were on me at the beginning (of the off-season). They just felt like a team that really wanted me to be there.
"I just felt like a top priority. They made it feel like home."
But Wong said he enjoyed what had been home for almost eight seasons and was excited that he will be on hand for the Cardinals' home opener on April 8 at Busch Stadium.
"Still trying to wrap my head around it," he said. "You see guys who have played in St. Louis a decent amount and how much they're appreciated. It's going to be a tough one. I know it's going to be an emotional day.
"There's a lot of memories. A lot of good things that I've created there.
"At the end of the day, we're still going to be friends, regardless. I made so many good friends on that side."
Wong has hit well in Miller Park, averaging .308 with an OPS of .855 and his six homers there are second only to his 28 at Busch Stadium. Now that the stadium is called American Family Field, he still is looking forward to going there.
"That was kind of a big reason for me coming to Milwaukee," he said. "That was a field I really saw the ball well at. I felt comfortable there. I had a lot of confidence playing at that field. Having half my games in that stadium. . . I'm excited what I can do."
Wong, discussing what he can transfer from his Cardinal background to Milwaukee said, "My game is kind of that old-school game with a little new-school swag. I think that's kind of the Brewers' game and I'm excited to bring that over."
On one of the two occasions the Cardinals were in Milwaukee last year, they had to be quarantined for six days in the venerable Pfister Hotel, fabled for having a ghost on the premises.
"I prayed every single night that I would not see the ghost," said Wong. "'Whoever's in my room, I just want you to know I'm on good terms. I'm not trying to be here. They're forcing us to be here,''' Wong would say.
"It was a long six days. I don't think people realize the kind of stuff we were going through. When we got back to St. Louis on that seventh day, we were all like kids, running through the grass and rolling around. It was like we were out of jail."