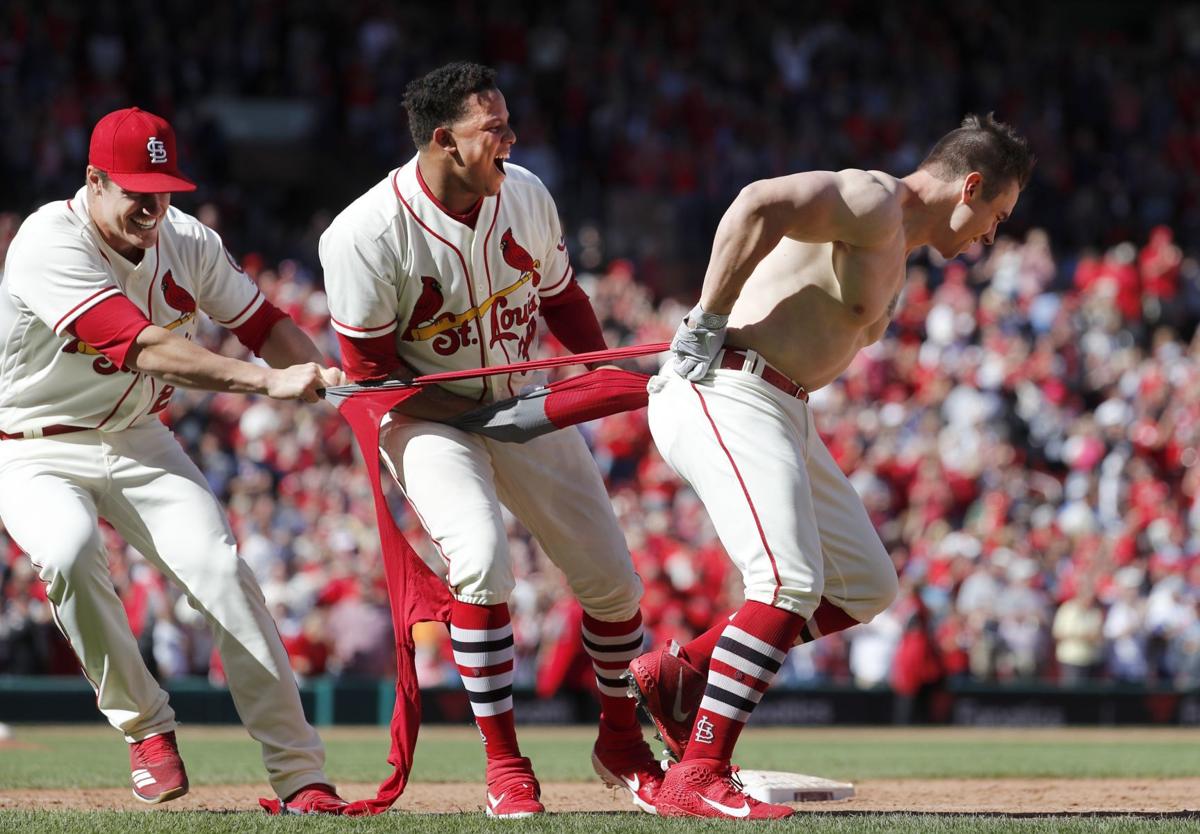 ST. LOUIS • Down to his final strike and the Cardinals' final out of the 10th inning, Tyler O'Neill connected on a pitch and had little doubt where it would land.
As his home run carried the Cardinals to a walk-off win Saturday, O'Neill walked away from the batter's box and pointed his bat at the Cardinals dugout. His teammates were already spilling out of it. O'Neill's first career game-winning home run vaulted the Cardinals to a 5-4 victory against San Francisco at Busch Stadium in what could be Adam Wainwright's final start as a Cardinal at the ballpark.
The distance of the home run was estimated at 414 feet, though the family that retrieved it did so before it could skip out of the stadium to Clark Street.
"Spike," pitcher Jack Flaherty said to O'Neill. "You only got 410 for that?"
"I got it pretty good," O'Neill said. "As long as it goes out, it's all the same."
The win in the 10th inning was the Cardinals 11th walk-off of the season.  
The Cardinals, at 86-69, have won five of their past six games and continue to set the pace for Colorado to chase for the National League's second wild-card berth.
The Cardinals rallied from a 4-2 score that momentarily put Wainwright in a bind for a loss Saturday. The veteran allowed four runs on eight hits through 6 1/3 innings. He struck out six and did not allow a walk, and two of the runs he allowed came on bloop hits or misplays by fielders. There were two poor plays in the outfield that also contributed to his line.
Home runs brought the Cardinals back.
First Yadier Molina's two-run shot in the seventh tied the score, and then O'Neill's ninth homer of the season set the win. O'Neill took a 2-2 pitch from Mark Melancon over the left-field wall. That made a winner of Carlos Martinez (8-6) for his two scoreless innings of work.
Having already eclipsed Brad Ausmus and moved into the top 10 all time for starts by a catcher, with 1,767, Molina did more than call Wainwright's start.
An upside-down seventh inning led to three runs for the Giants, Wainwright's exit, and a two-run deficit for the Cardinals. Molina solved that with one swing. His two-run homer in the bottom of the seventh tied the game and gave him the Molina Family lead for career home runs. The 145th of his career surpasses big brother Bengie Molina's total of 144. 
The home run was Molina' 19th of the season.
The game froze there, held in place by closer Carlos Martinez through the ninth, and into extra innings.
With similar pace and success that he had against the Dodgers, six of the first 13 outs Wainwright got Saturday came on strikeouts.
He got Hunter Pence swinging past a fastball, and then he dropped a 75-mph curveball on Chris Shaw to end a flawless fourth inning. In the first, he started by striking out Alen Hanson with a curveball, and then he pitched around an infield single to end the inning without a groundout.
The lone run the Giants got against Wainwright in the first six innings came on a flare single that fell safely to the grass in right-center field. Joe Panik's two-out single scored Aramis Garcia and cut the Cardinals' lead in half.
Wainwright helped himself with an RBI single in the second inning for the Cardinals' first run. In the third, the Cardinals opened a 2-0 lead on the Giants with Paul DeJong's one-out single to right field. That was all Wainwright had to work with for most of the game. He maintained a lead going into the seventh inning -- an inning farther than he got this past weekend against LA.
Pence led off with a single and Hanson followed with a bloop that dropped just inside the left-field line.
All of the infielders on the left side of the infield gave chase for a ball that left fielder Marcell Ozuna would pick up. That brought Wainwright over to cover first base and gave Ozuna a target -- which he missed. The throw was wide, even past Wainwright's reach, and it nearly reached the first-base line. That allowed both runners to advance safely, and that mattered when Garcia's flair fell in front of center fielder Harrison Bader.
Garcia's two-run single tied the game, 2-2.
Wainwright was allowed to press on. For one more batter. When Rodriguez singled to left field, Wainwright was lifted with two runners on base. One of them would go on to score. The three-run rally -- all of which turned out to be earned for Wainwright -- put the Giants ahead, 4-2.
"That's definitely the softest four runs I've ever given up," Wainwright said. "Big league teams do that, though. They find ways to make guys score if you let them out there. Got to keep guys off base. ... I know there was some rotten luck going on out there."
Wainwright is set to make his final regular-season start at Wrigley Field, and the Cardinals' playoff success will determine whether he gets back to Busch before his contract expires.
"Didn't weigh on me at all," Wainwright said. "Could have been (the last). Could have been. You never know. Maybe it's not. Because I didn't feel like it was. I think I've got a few more starts here in the postseason that are going to be pretty special."
Wainwright looks to build on gem vs. Dodgers, speed Cards closer to playoffs
Watching from the opposing dugout this past spring training, Max Scherzer studied his friend, contemporary, and fellow thirtysomething Adam Wainwright's start in a Grapefruit League game against the Nationals. Scherzer wanted to see how Wainwright, back from an elbow injury and lacking some velocity, was going to modify his approach this season.
Scherzer watched from the railing of the Nats' dugout, tracked pitches, and every so often nodded as he saw Wainwright's mix.
"I think I see what he's doing," Scherzer said later that day. "He's one of the few guys who can."
What Scherzer saw then, the Dodgers saw last week in a pivotal start for Wainwright and the Cardinals, and the Giants are likely to see Saturday.
The Cardinals' veteran righthander returns for his third start since coming off the disabled list and instead of having to salvage a season he has a chance to win one. This past Sunday, with LA about to sweep a four-game visit to Busch Stadium, Wainwright pitched six shutout innings, and what he did in that game was what Scherzer watched him do in Florida -- build the game backward, from the curveball. Wainwright threw more than 30 curveballs in the outing.
What that allowed him to do was add some deception to his fastball -- especially when he was able to locate it up in the zone. The curveball and the high fastball come from the same point from the hitter's point of view and by the time they adjust for one the other is past them.
Wainwright can thrive off of that, and a sharp cutter only adds another look.
The Cardinals intend to keep Wainwright going in the rotation, on turn, and could see a scenario where he enters the playoffs as one of their starters should they reach the division series. His next start is set to be against the Cubs at Wrigley Field in the final series of the regular season. 
The Cardinals did shift around their rotation for the Brewers series, though it's a change in day not a change in the starter. The new mix:
Monday, Jack Flaherty
Tuesday, Austin Gomber
Wednesday, John Gant
Gant's start Friday night against the Giants and the walks did not cause enough alarm for the team to change the plan for the Brewers series -- which will be the Cardinals' last head-to-head chance to catch the team currently lead the wild-card race. Tyson Ross entered the game in the middle to pull the Cardinals free of a jam and strike out four.
Flaherty remains on regular rest, and the Cardinals continue to triangulate him for use on the final day of the season (if needed) or the wild-card game playoff (if preferred).
Kolten Wong (leg cramps) is not in the lineup Saturday. Manager Mike Shildt that Wong is dealing with some cramping in his hamstrings, but the team feels that they caught the issue before either became something more serious, such as a strain. Shildt said he expects Wong to be back in the lineup on Sunday. 
Matt Carpenter, 1B
Jose Martinez, RF
Paul DeJong, SS
Marcell Ozuna, LF
Jedd Gyorko, 3B
Yadier Molina, C
Harrison Bader, CF
Yairo Munoz, 2B
Adam Wainwright, P
Check back throughout the day here at C-Beat and StlToday.com for any more news, notes, anecdotes, and scenes and scores from the ballpark.
Giants Cardinals Baseball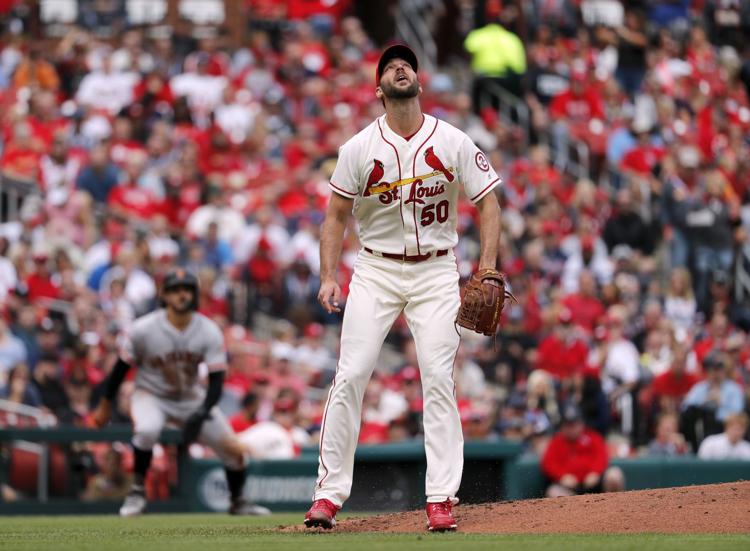 APTOPIX Giants Cardinals Baseball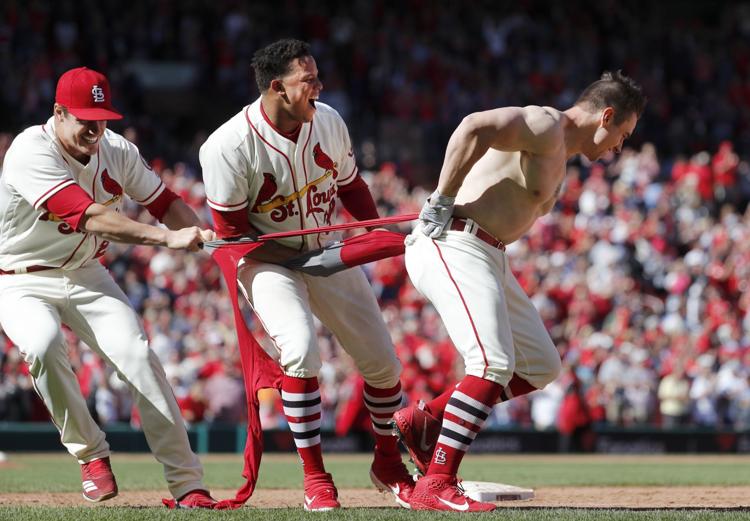 O'Neill's homer in 10th lifts Cardinals over Giants 5-4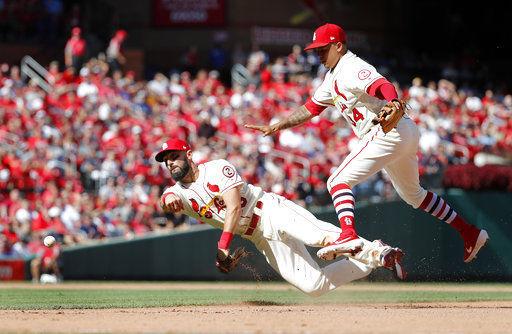 O'Neill's homer in 10th lifts Cardinals over Giants 5-4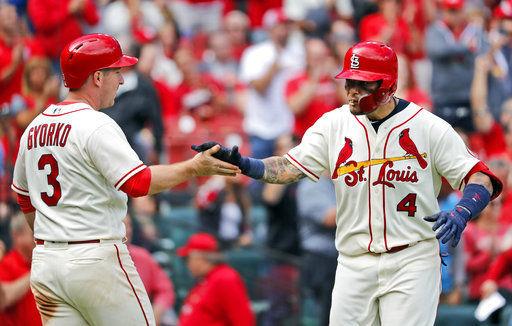 O'Neill's homer in 10th lifts Cardinals over Giants 5-4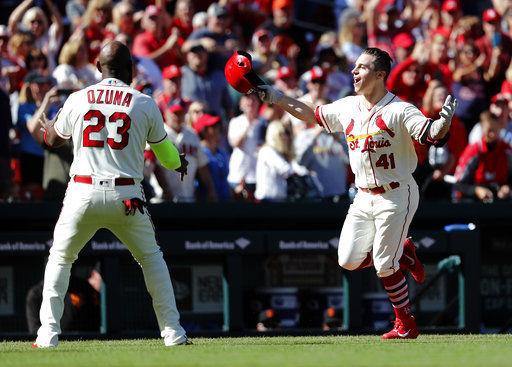 Giants Cardinals Baseball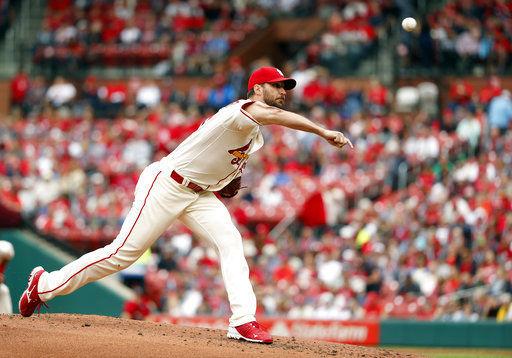 Giants Cardinals Baseball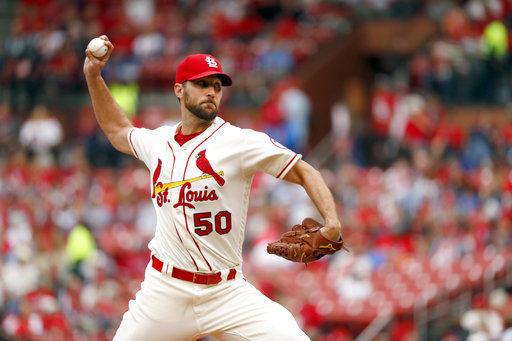 Giants Cardinals Baseball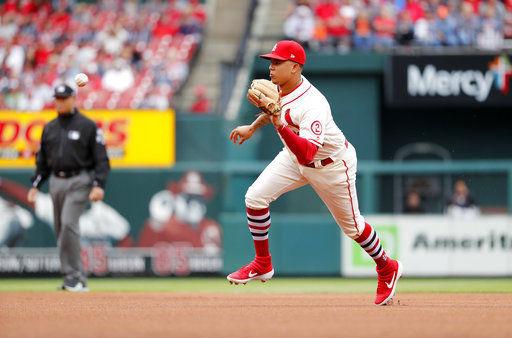 Giants Cardinals Baseball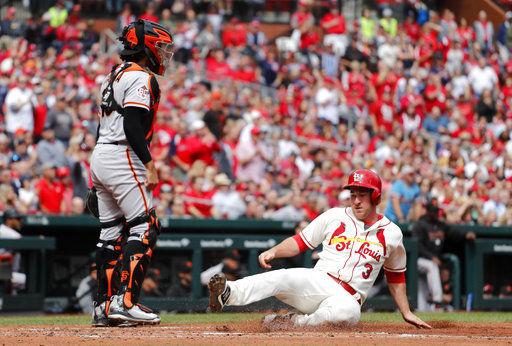 Giants Cardinals Baseball
Giants Cardinals Baseball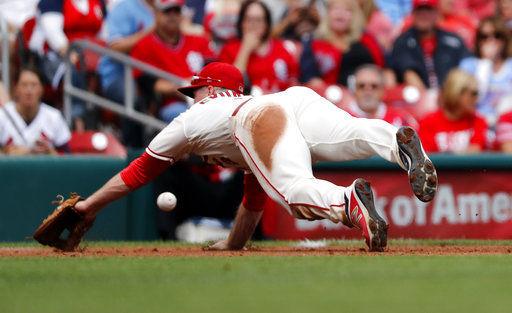 Giants Cardinals Baseball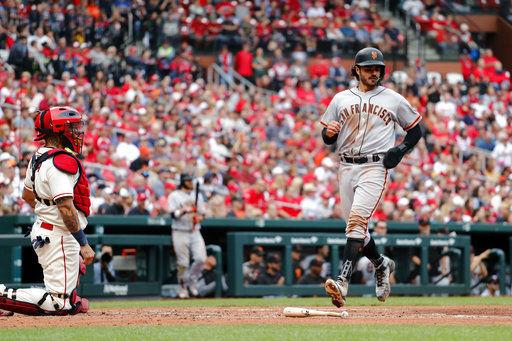 Giants Cardinals Baseball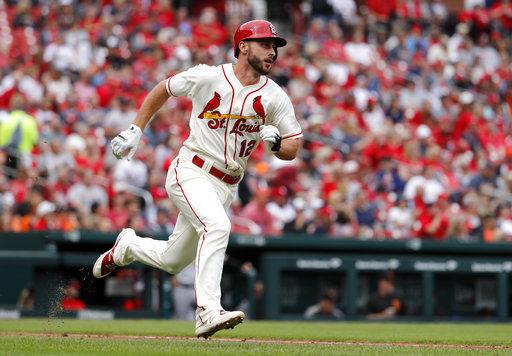 Giants Cardinals Baseball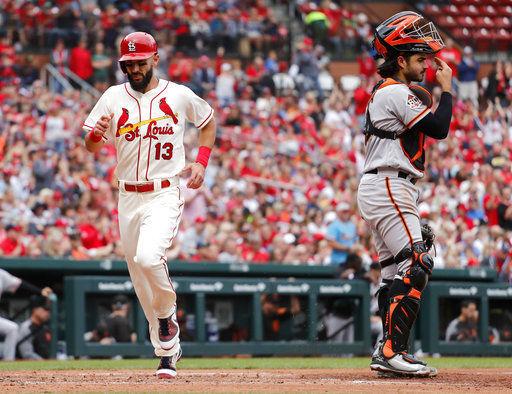 Giants Cardinals Baseball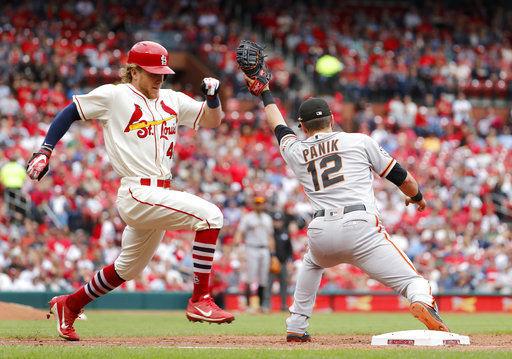 Giants Cardinals Baseball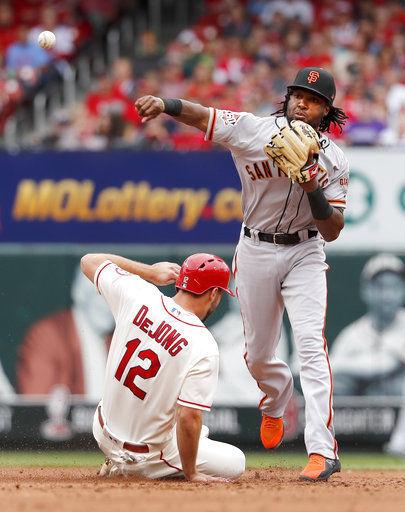 Giants Cardinals Baseball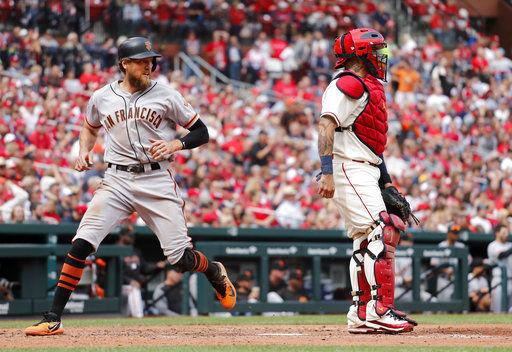 Giants Cardinals Baseball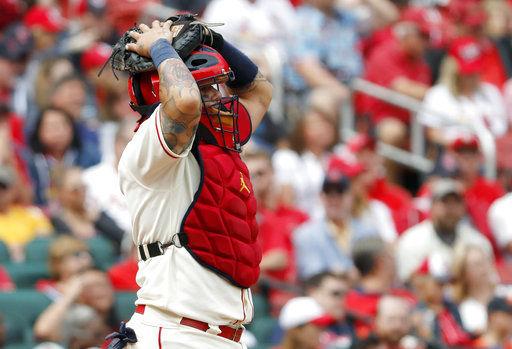 Giants Cardinals Baseball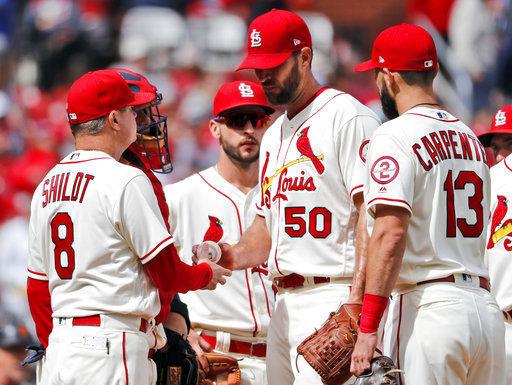 Giants Cardinals Baseball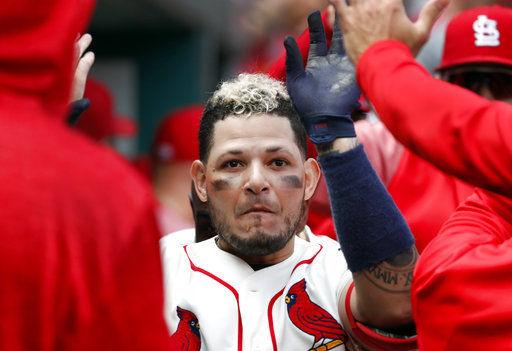 Giants Cardinals Baseball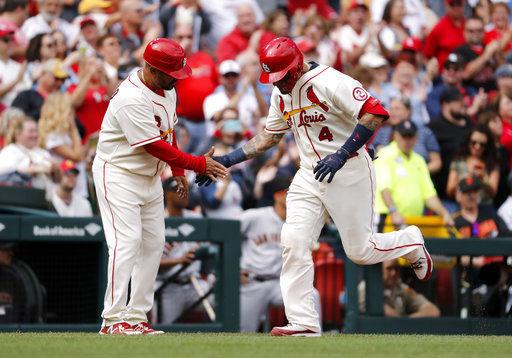 Giants Cardinals Baseball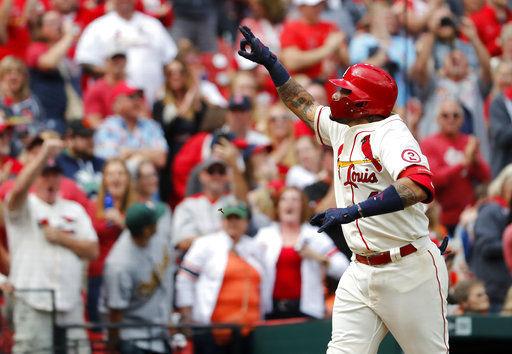 Giants Cardinals Baseball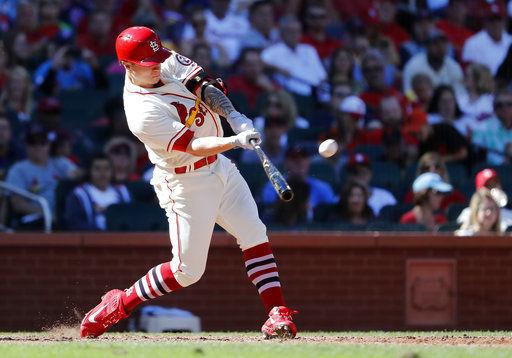 Giants Cardinals Baseball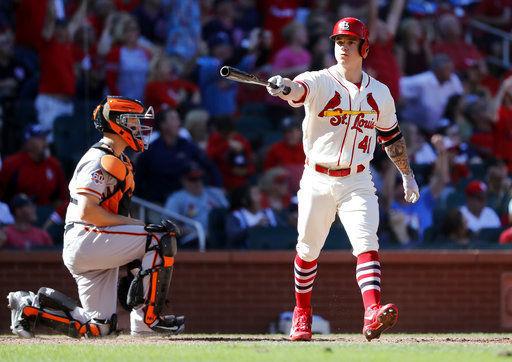 Giants Cardinals Baseball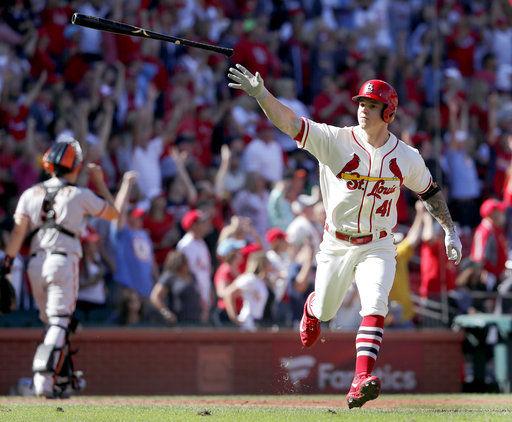 Giants Cardinals Baseball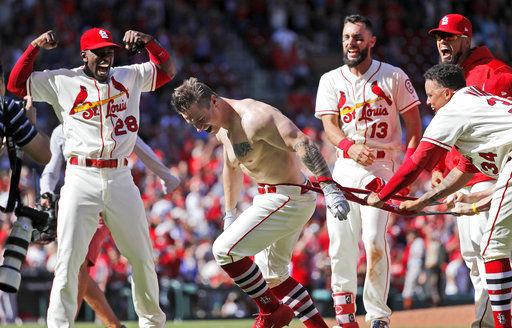 Giants Cardinals Baseball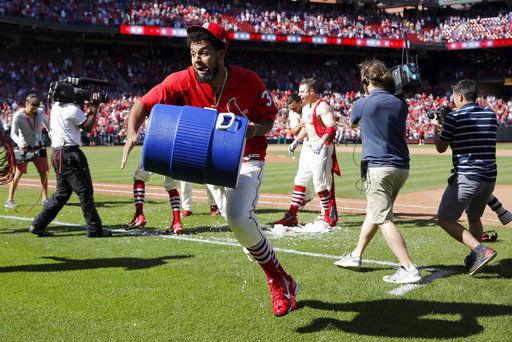 Giants Cardinals Baseball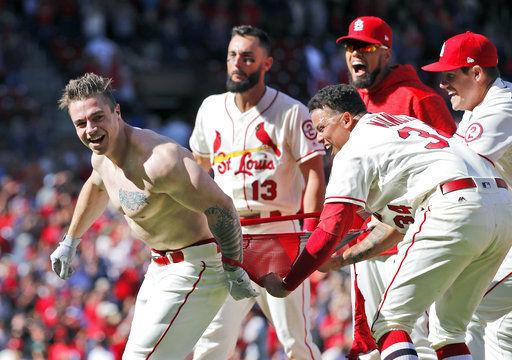 Keep up with the latest Cardinals coverage from our award-winning team of reporters and columnists.