ST. LOUIS • Seeking what he referred to multiple times as a "fresh start" and a "new start," Cardinals chairman Bill DeWitt Jr. said the firing of manager Mike Matheny late Saturday was a response to what officials saw as a team not living up to expectations, or even backsliding.
"Unfortunately our club has not played up to its capabilities, and it was time for a fresh voice and some new leardership," DeWitt said. "In some places a winning record, or even .500, is even acceptable. Not with this city, not with this franchise, not with its history, and not with the fans."
John Mozeliak, president of baseball operations, acknowledged that one of the lingering questions on the move was its timing. He said the All-Star break offered a natural point to turn the keys over to a "fresh voice," and the team wanted to "change the way we look at things."
"This was a unique opportunity to hit the reset button," Mozeliak said. "We want to find a way to salvage the season.
"We decided the timing should be now."
Mark Budaska will join the team as a hitting coach. He has been working with Class AAA Memphis for several years and is widely regarded for helping David Freese, Allen Craig and numerous others unlock their swings and fire toward the majors. Kolten Wong recently described how he reached out to Budaska for assistance in recent weeks.
George Greer, a hitting coordinator in the minors, also has been brought to the majors as a coach.
Mike Shildt, interim manager, said they will work within the coaching staff to redistribute the bench-coach role he had.
Shildt will finish this season as manager, Mozeliak told the Post-Dispatch. "Due diligence" for a search will go on during the season, but the plan is to get to end of the season and do the manager search at that time.
Mozeliak said he spoke to Matheny, Mabry and Mueller separately on Saturday night. 
"Mike Matheny was a complete professional," Mozeliak said. "He couldn't have been more gracious. He thanked us all for this opportunity, he didn't debate or question why. He understood where this was and handled it like a pro."
Mozeliak said there was not one event, like Saturday's loss, that was a precipitating event. (In fact, Mozeliak said the decision had been made before the game to make the move that weekend.)
"It becomes more of an aggregate of where we are," Mozeliak said. "The three of us (DeWitt, Mozeliak and GM Michael Girsch), as we looked at our season, just felt like we were not going where we needed to go. There's always a lot of responsibility for that. As we sit here today, all of us share in that responsibility. It's not solely Mike Matheny, not solely John Mabry. The fact is, we have to do something different. ... We hope those are the right moves."
Almost seven years earlier, the Cardinals' brain trust gathered in the same room to introduce their new manager, Matheny.
The team positioned him as one of their own and a prized prospect as a manager, with just as much potential in that role as they saw in any of their young pitchers. Matheny had no managerial experience before being hired, and it was during the interview process that he first learned that was not going to be held against them.
Matheny, 47, had this year and two more remaining on his contract extension, which he received late in 2016. That was the first year of two consecutive without a playoff berth, though it came after an unprecedented run for a first-time manager.
The former Cardinals' catcher inherited a World Series championship team when he was hired after Tony La Russa's retirement in 2011. Matheny steered the team back to the playoffs the next four years, and in 2013 won the National League pennant before losing the World Series to Boston. Matheny was the first manager in baseball history to reach the postseason in his first four seasons as manager.
His 591-474 record ranks fifth all-time for the club.
The last time the Cardinals fired a manager in the middle of a season was 1995 with future Hall of Famer Joe Torre. And that was the first time since 1980.
DeWitt said while continuity was a good thing, it wasn't the only thing.
"Continuity is desirable, but when it's not working, you feel like a change needs to be made," he said. "As with the general manager situation, you need to act. Continuity in and of itself isn't a goal. You want a successful team, to be in the playoffs. You put a team together and take your chances. What you value is consistent winning. Continuity has value in that regard, not when its not working. We have won, we're marginally over .500. It's not like we're 20 games under .500 and are desperate. I think we have a really good club and  fresh leadership, a fresh start will enhance the opportunity for this club to do much better."
Photos: Cardinals manager Mike Matheny, 2011-2018
2018: Matheny, before the start of his last game with the team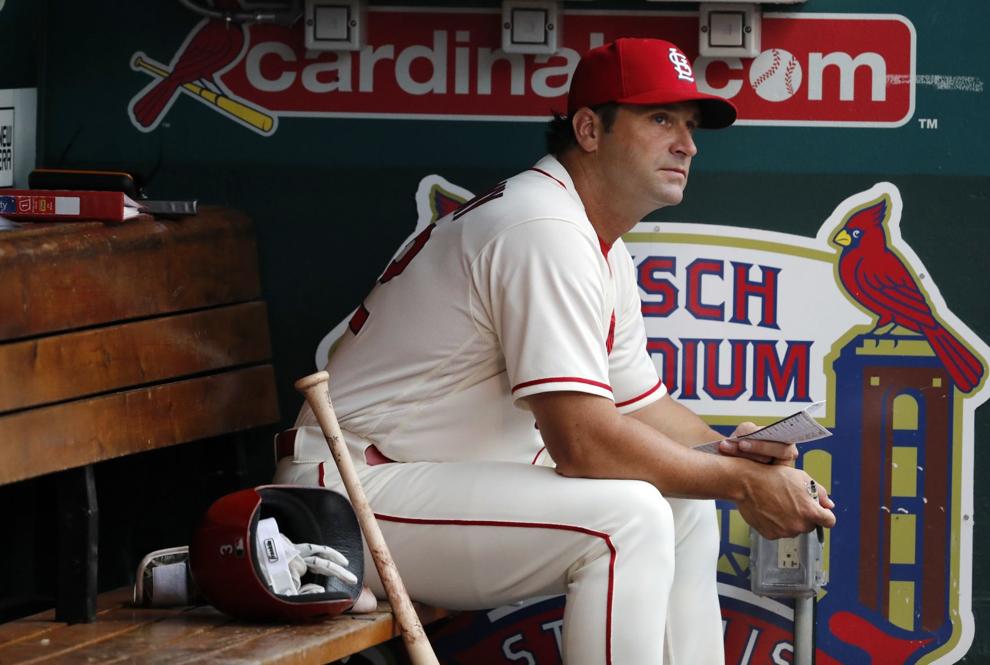 2011: Introducing Cardinals manager Mike Matheny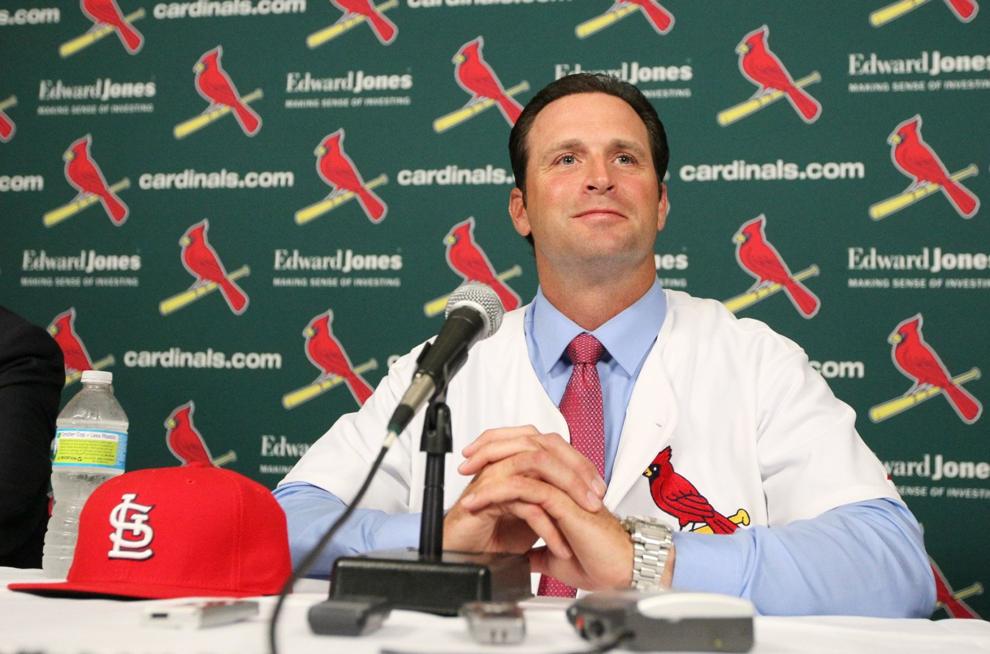 2004: President Bush with Matheny, then a catcher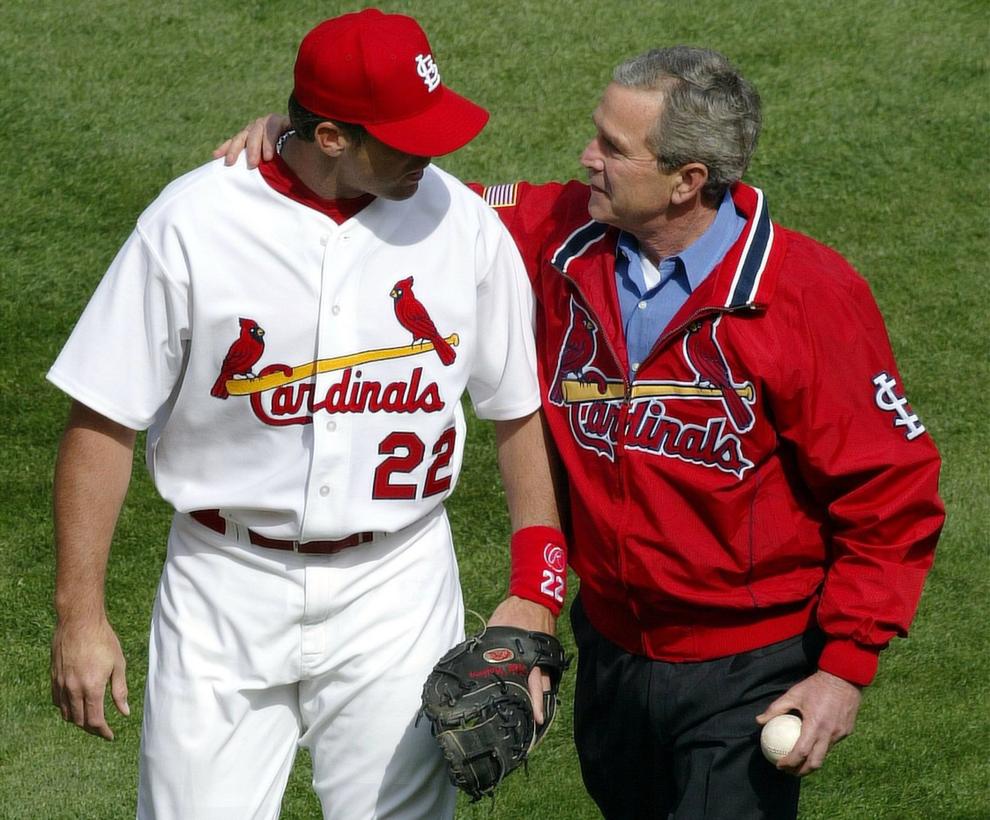 2011: St. Louis Cardinals manager Mike Matheny's family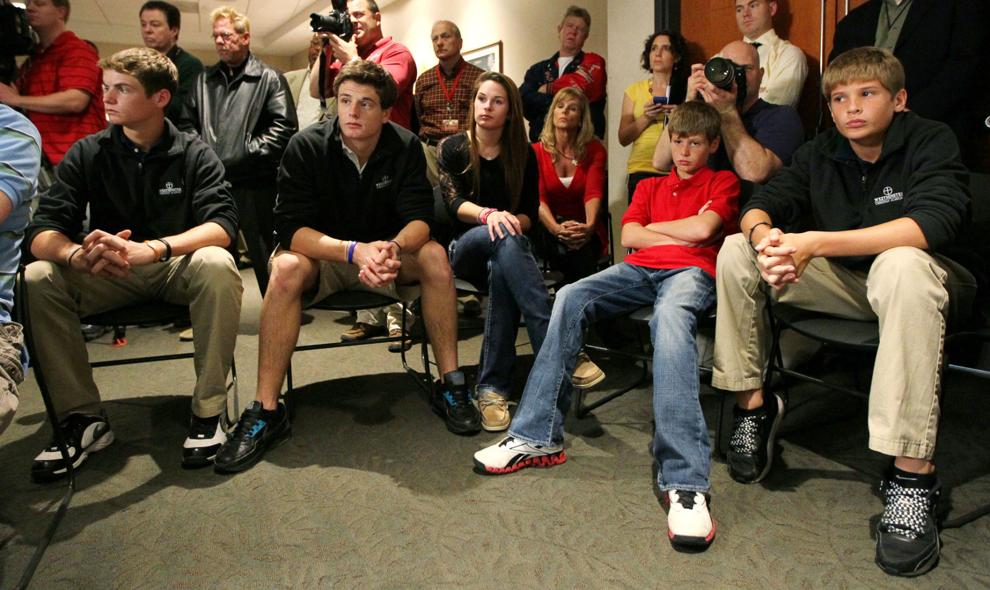 2012: Celebrating opening day with Musial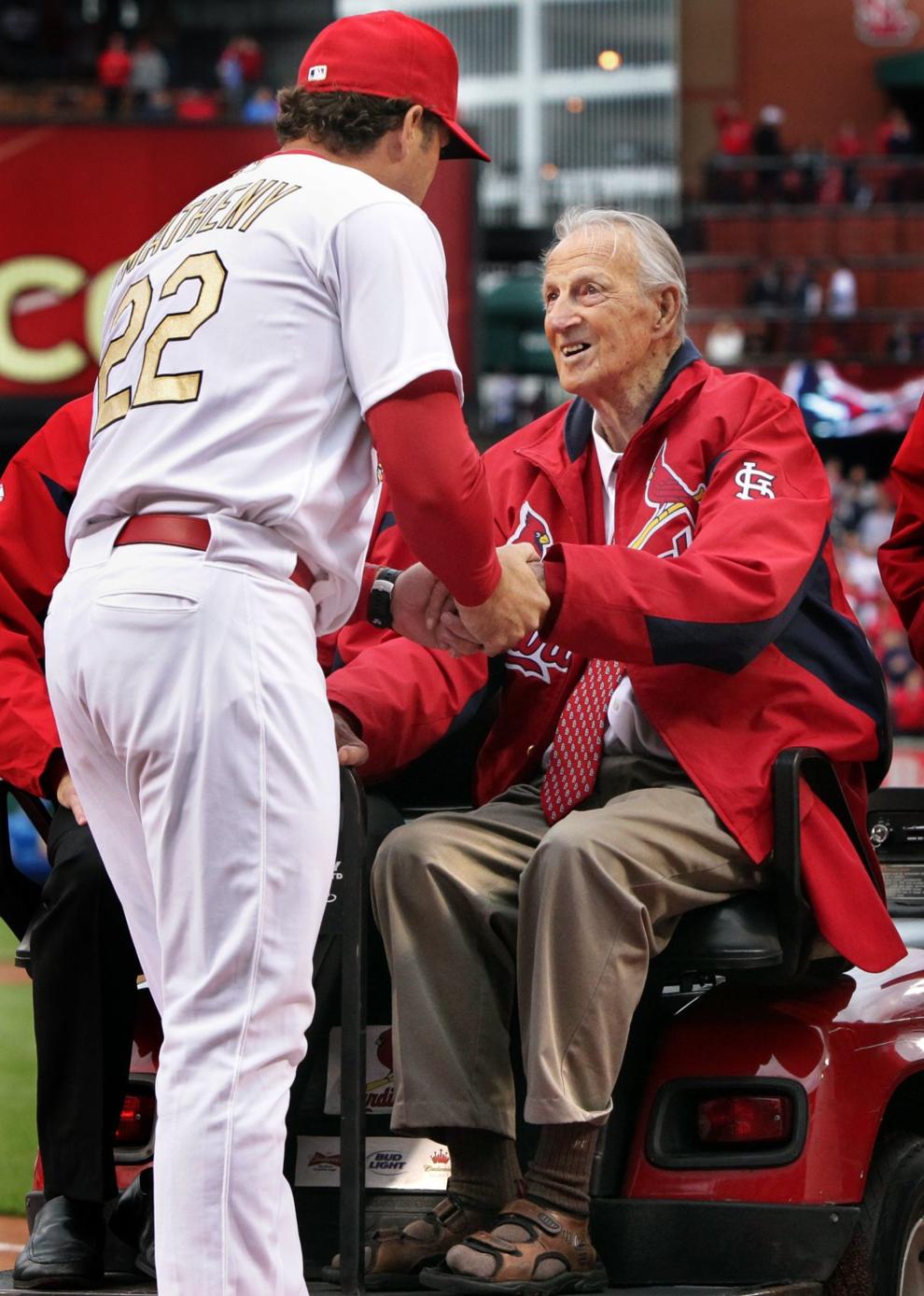 2012: Baseball Writers' Dinner
2012: Cardinals Spring Training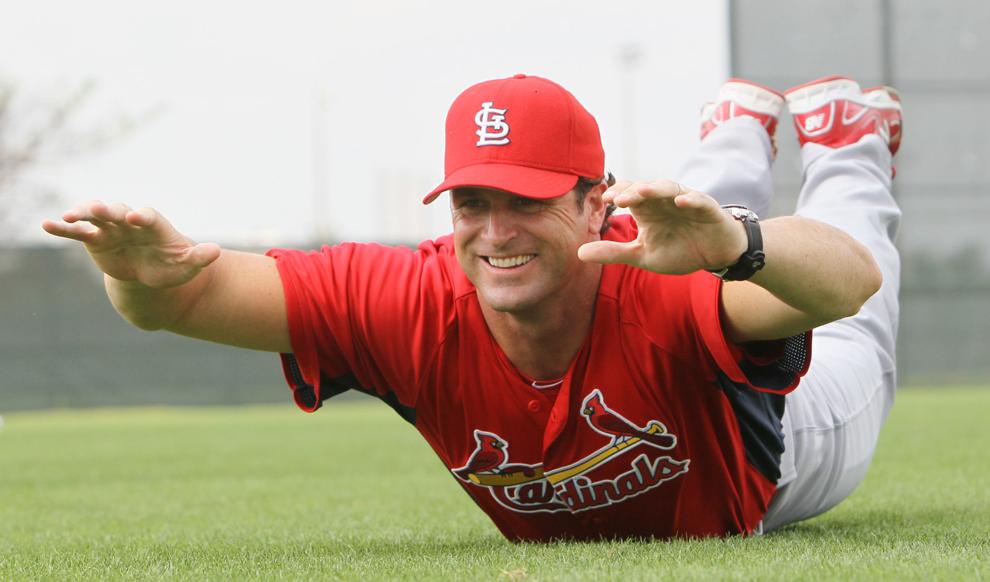 2012: Cardinals Spring Training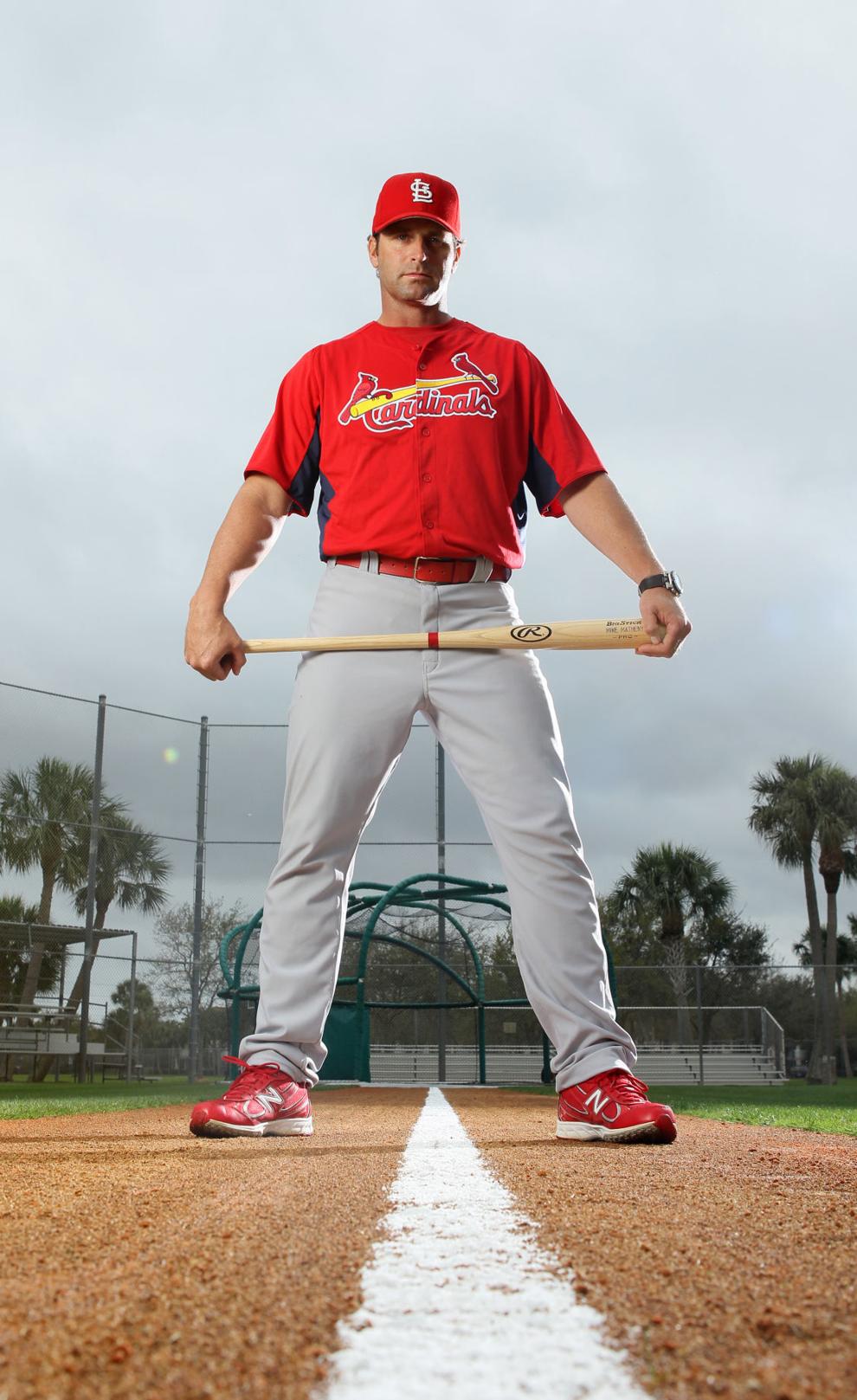 2012: Cardinals Spring Training
2012: Celebrating after a wildcard playoff game against the Atlanta Braves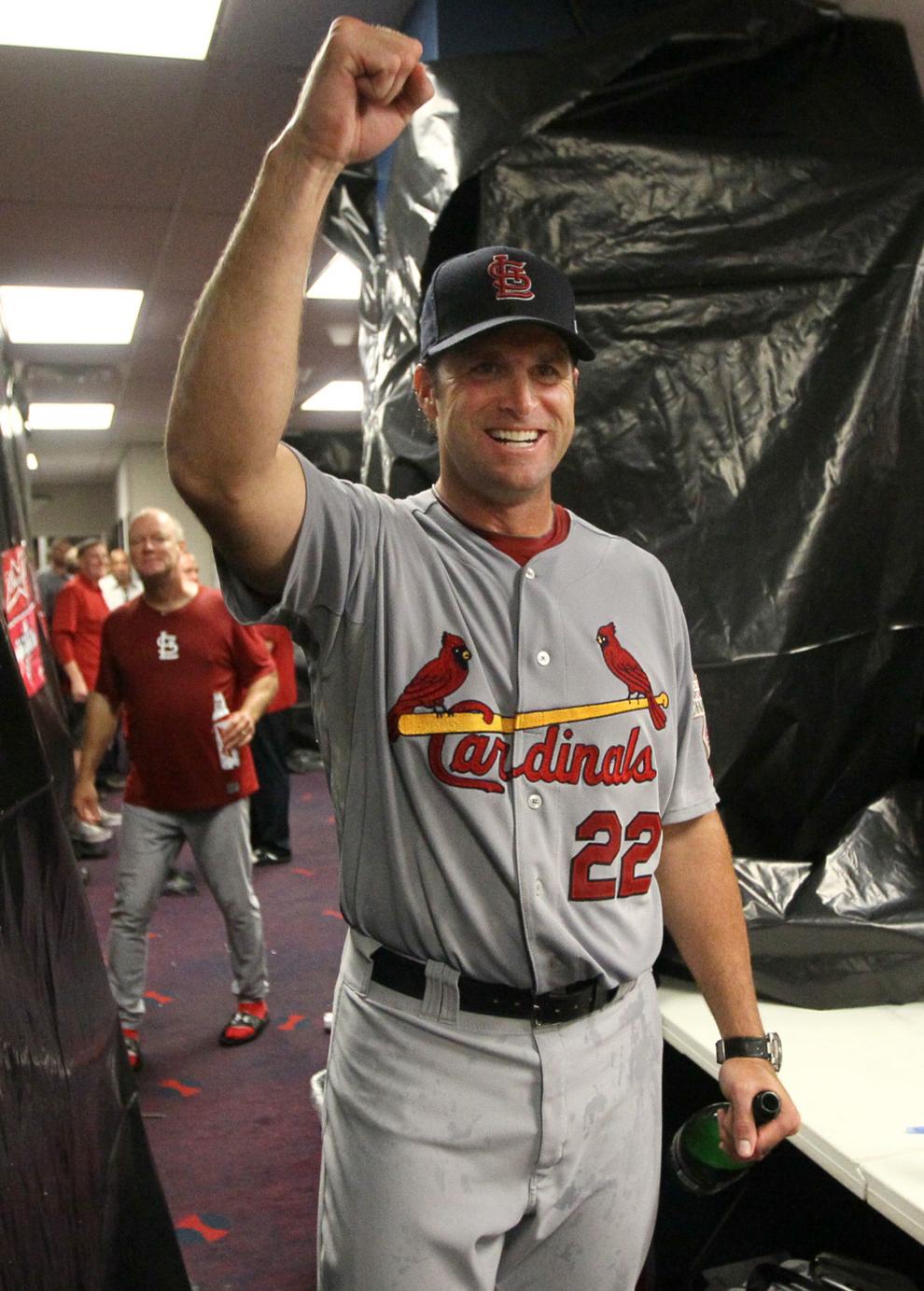 2013: Cardinals spring training portrait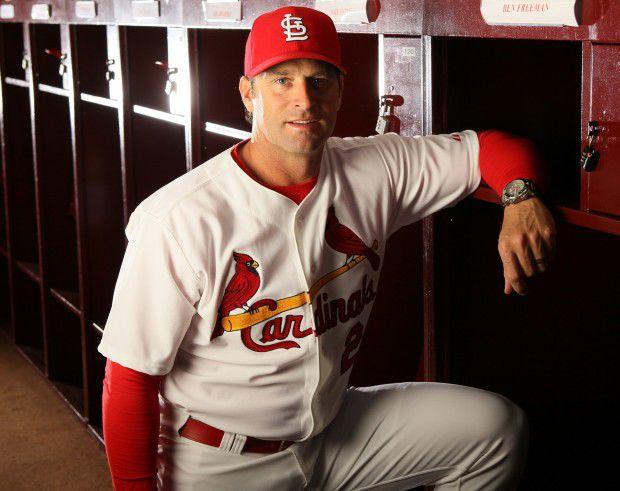 2013: Cardinals spring training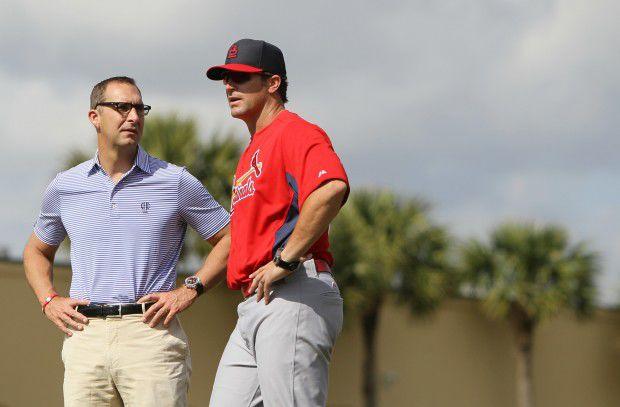 2013: Cardinals v Chicago Cubs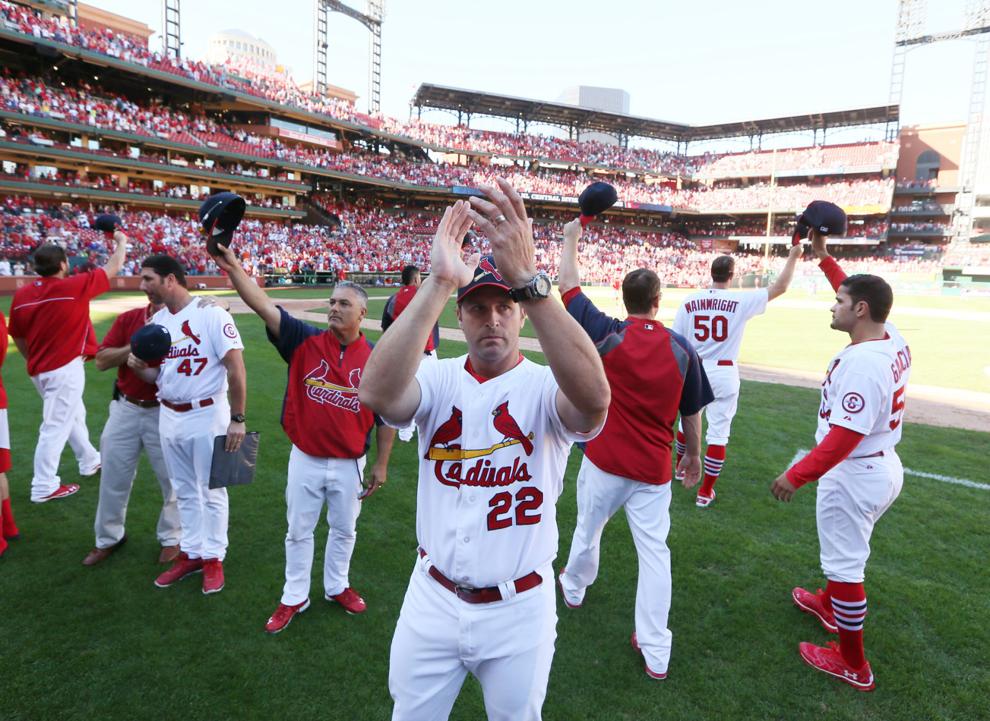 2013: Ejected in game against Giants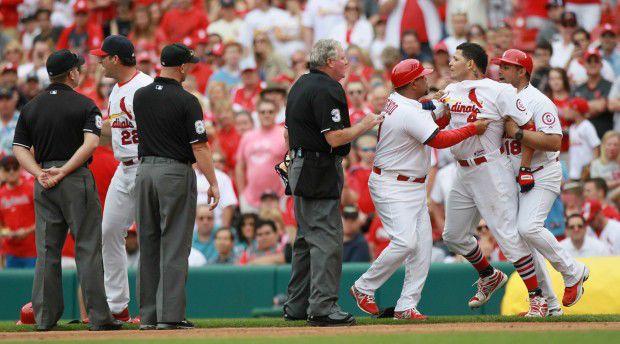 2013: Ejected in game against the Cubs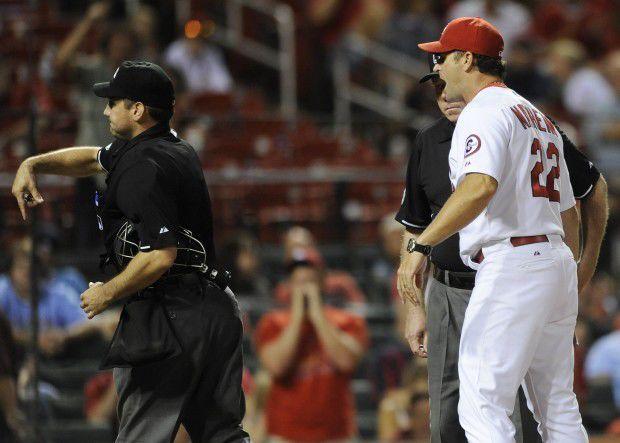 2013: World Series workout at Fenway Park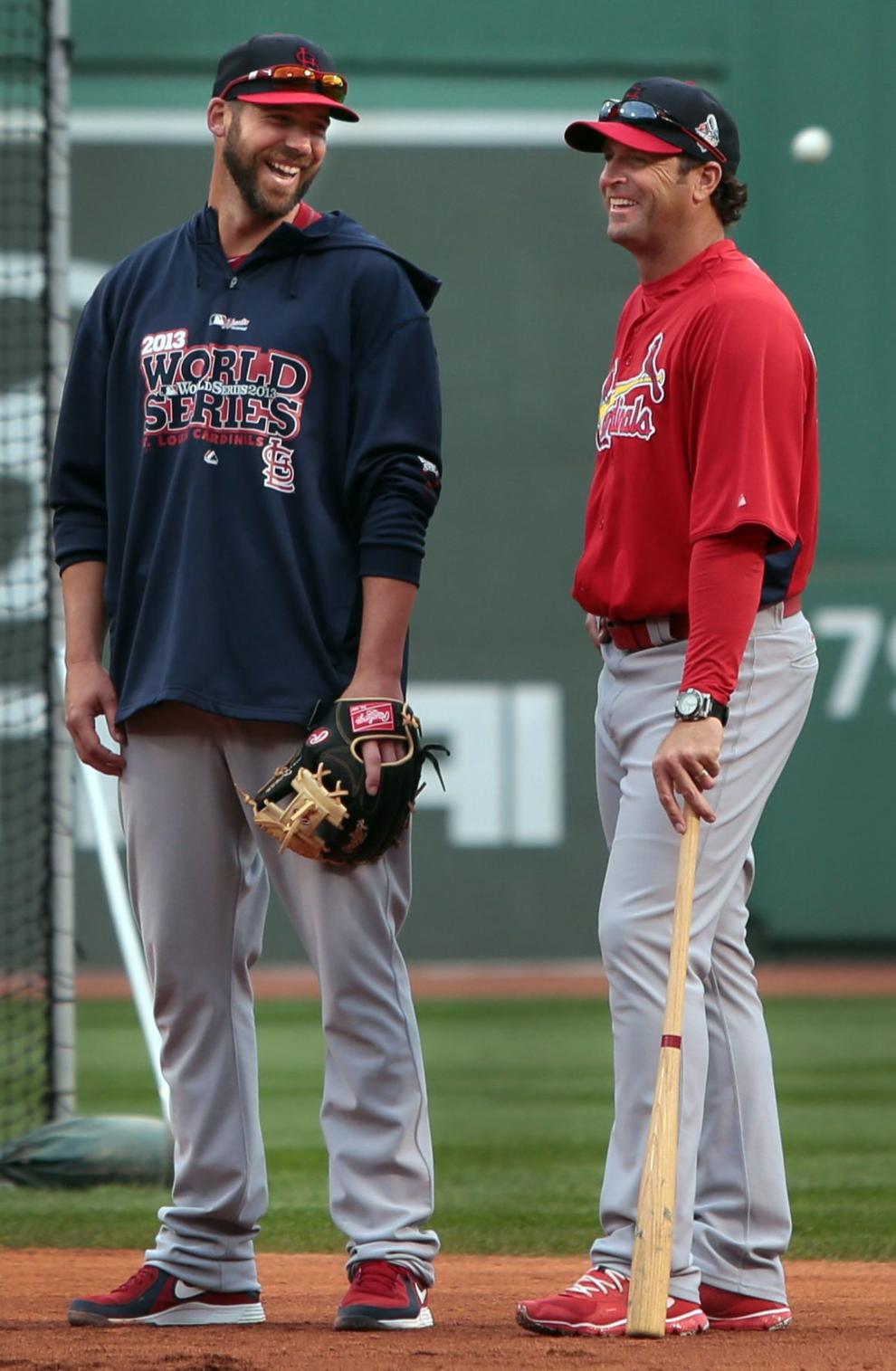 2013: Red Sox World Series champs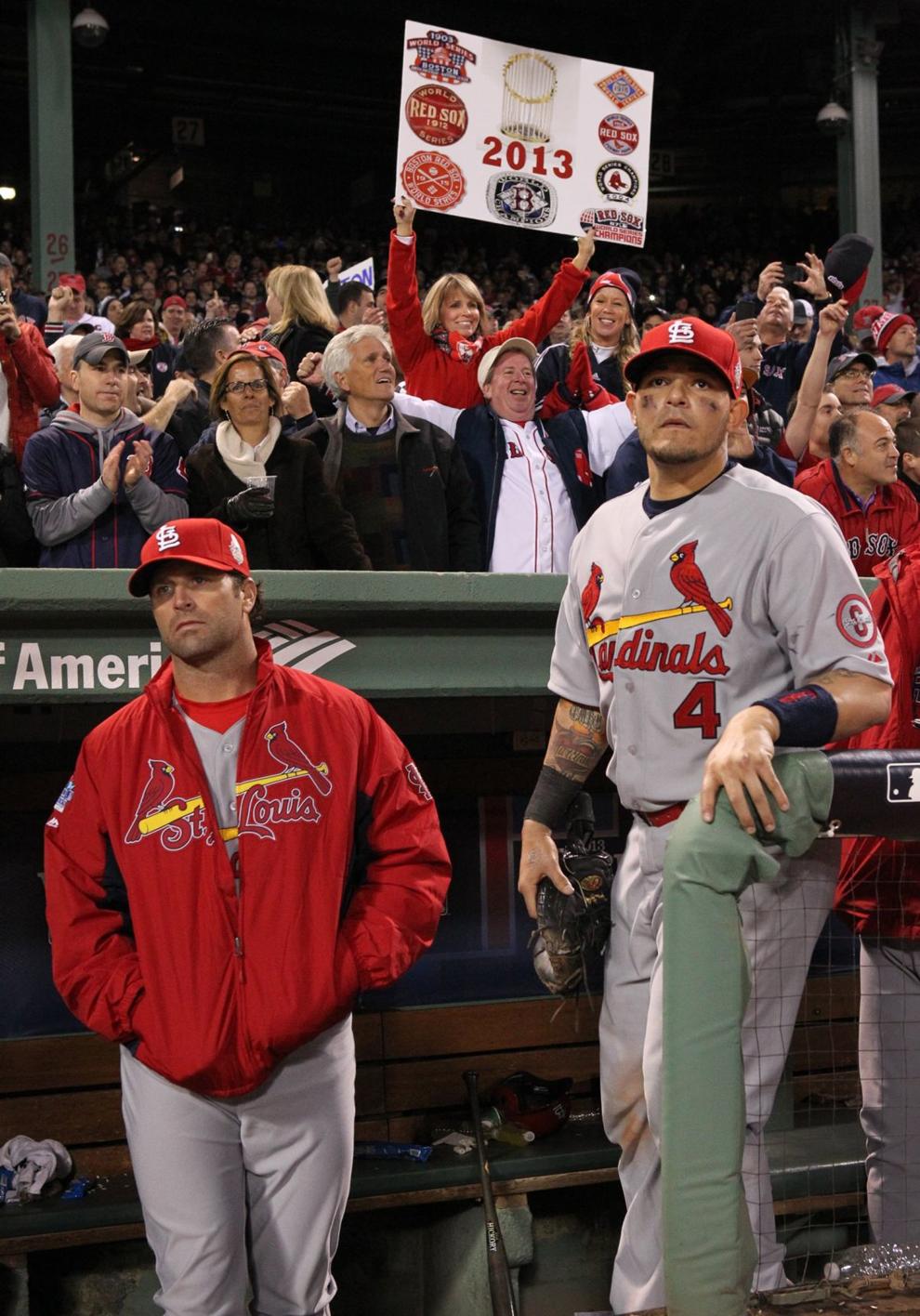 2014: Spring training portrait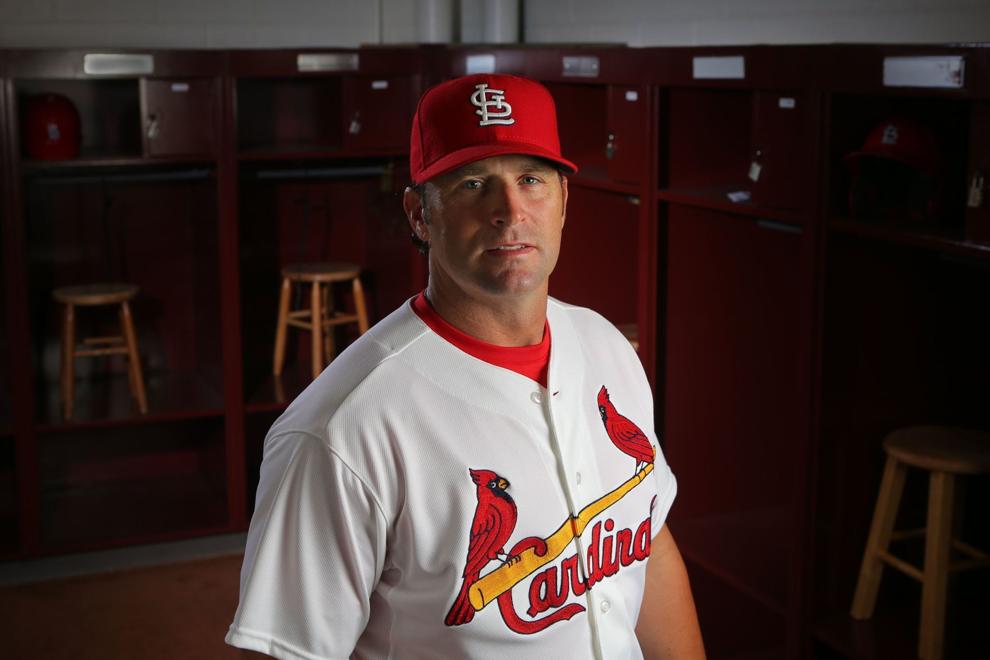 2014: Rain cancels preseason game against Memphis Redbirds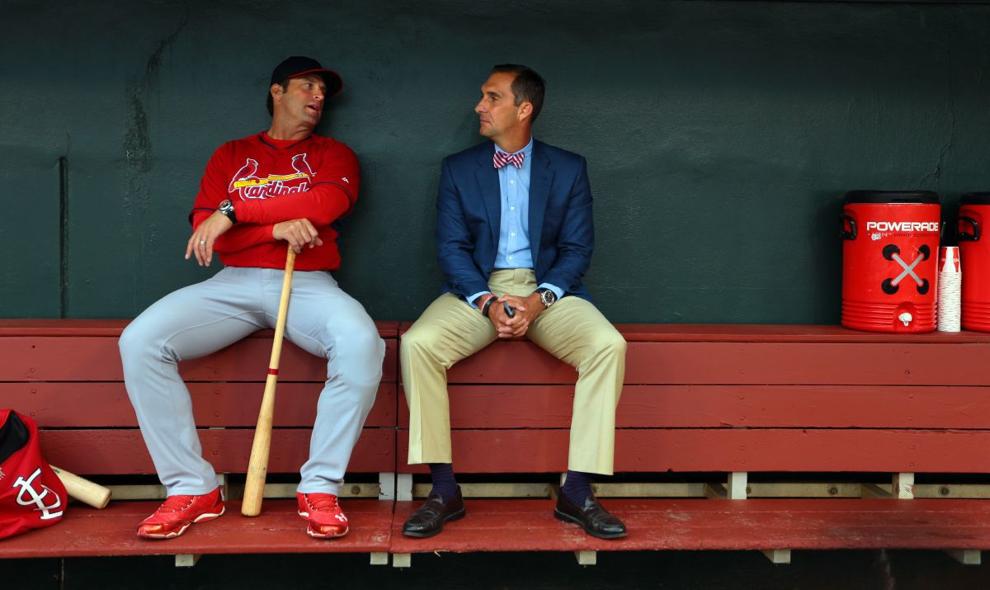 2014: St. Louis Cardinals opening day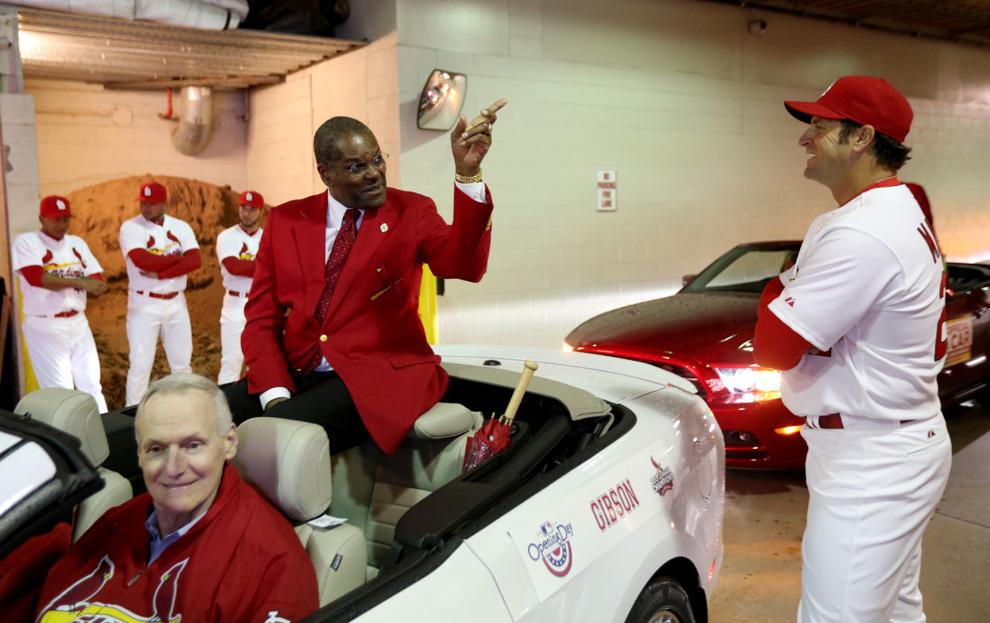 2014: Ejected during game against the Atlanta Braves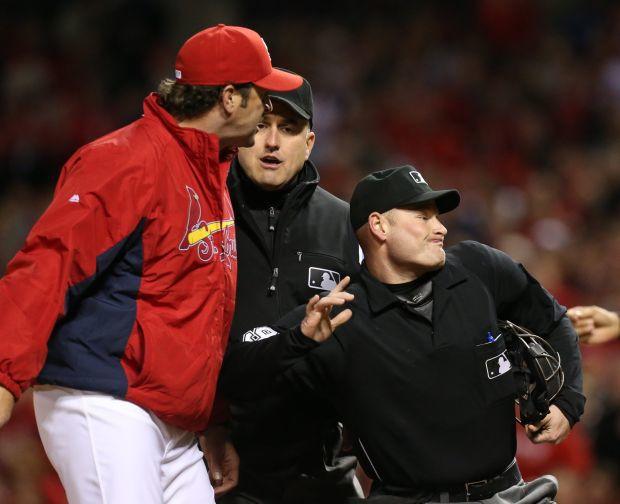 2015: Cardinals spring training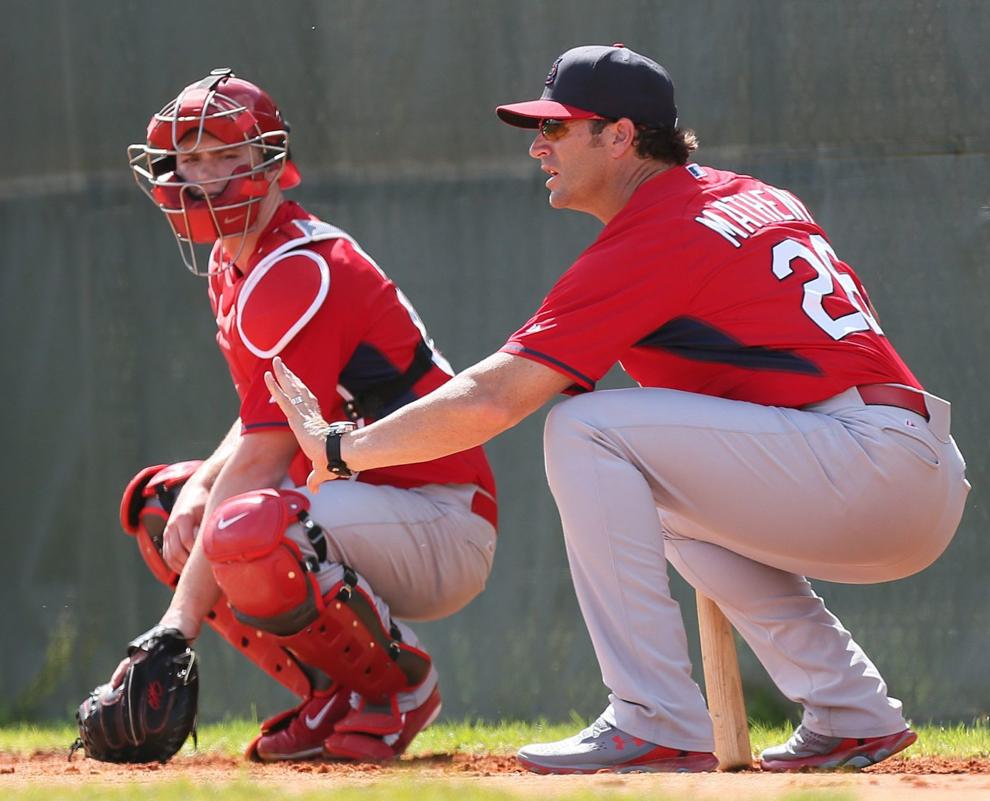 2015: Arguing with umpire during game with the Brewers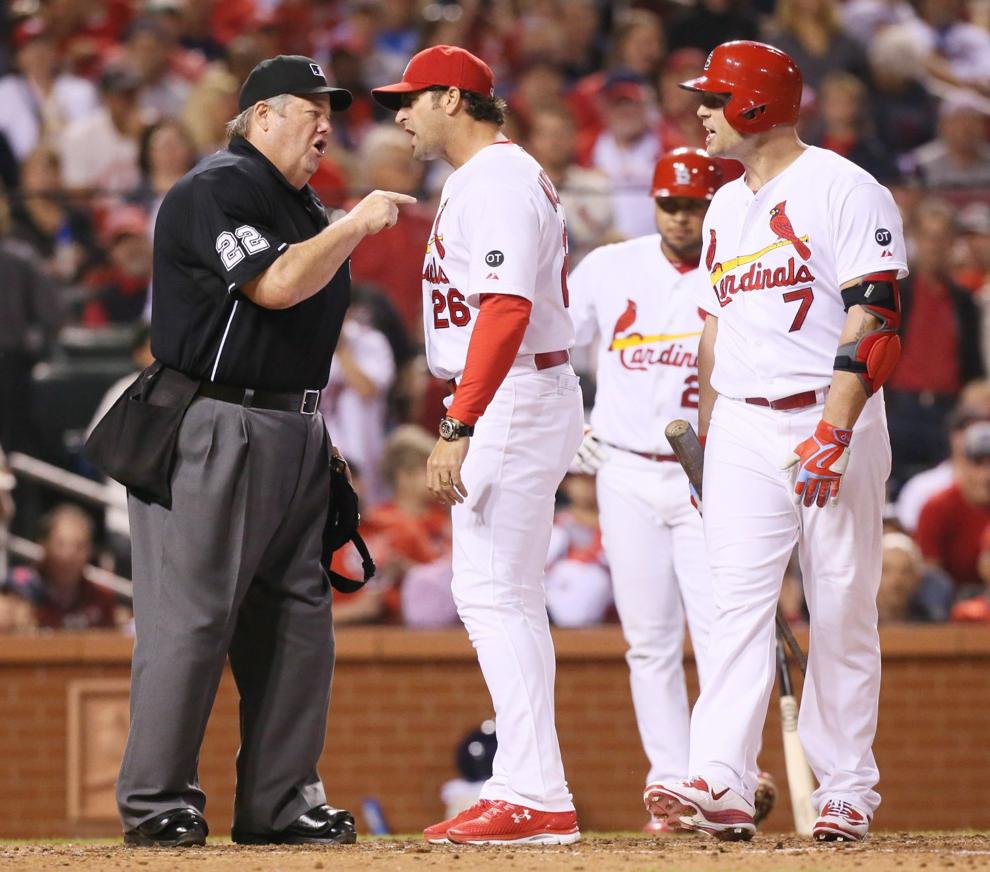 2015: Cardinals v Reds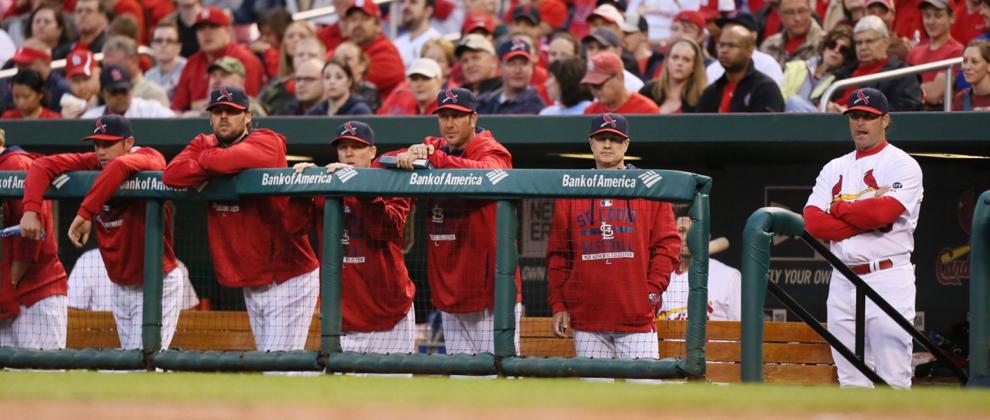 2015: Fredbird bows to the manager during playoff introductions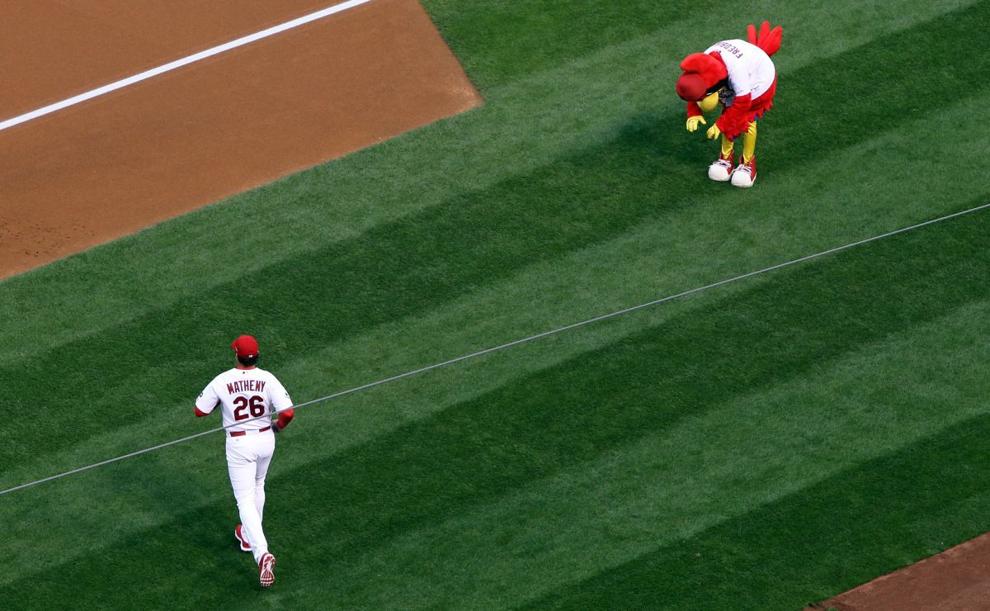 2015: Cardinals lose final home game to Brewers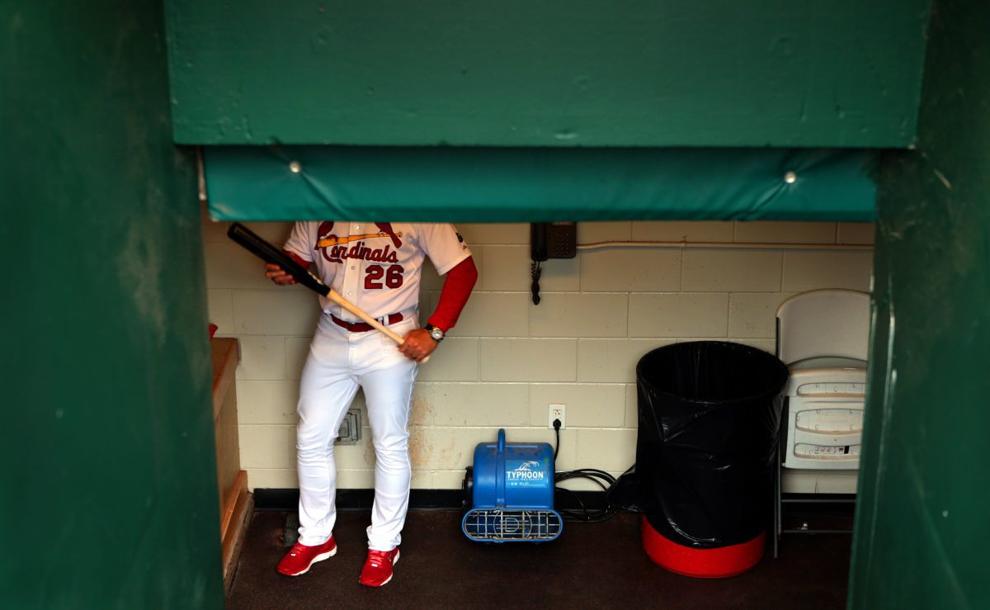 2015: Chat with reporters before hosting Cubs in NLDS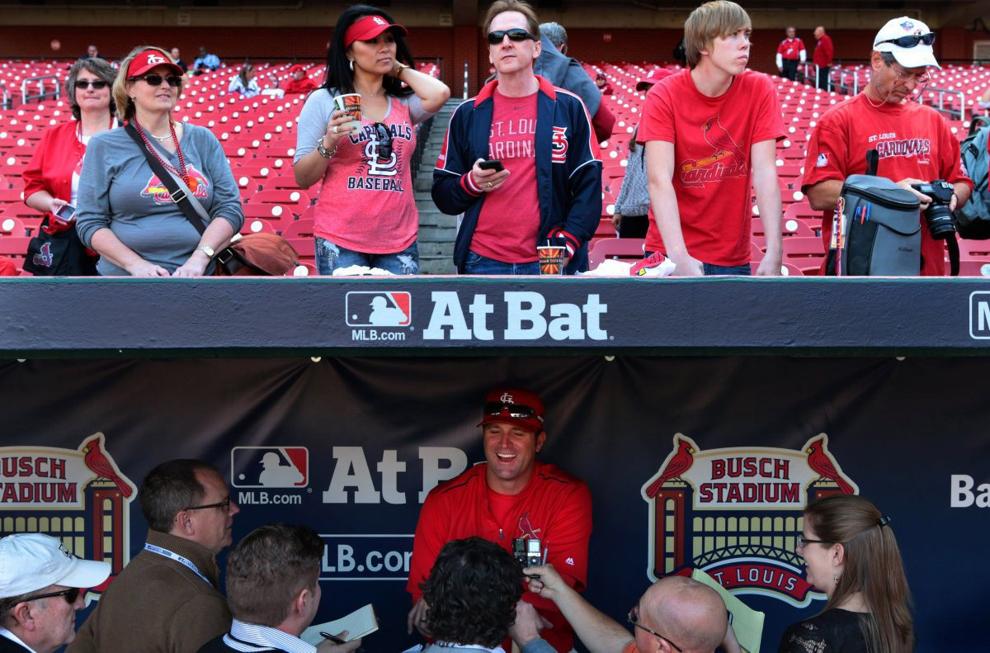 2016: Spring training portrait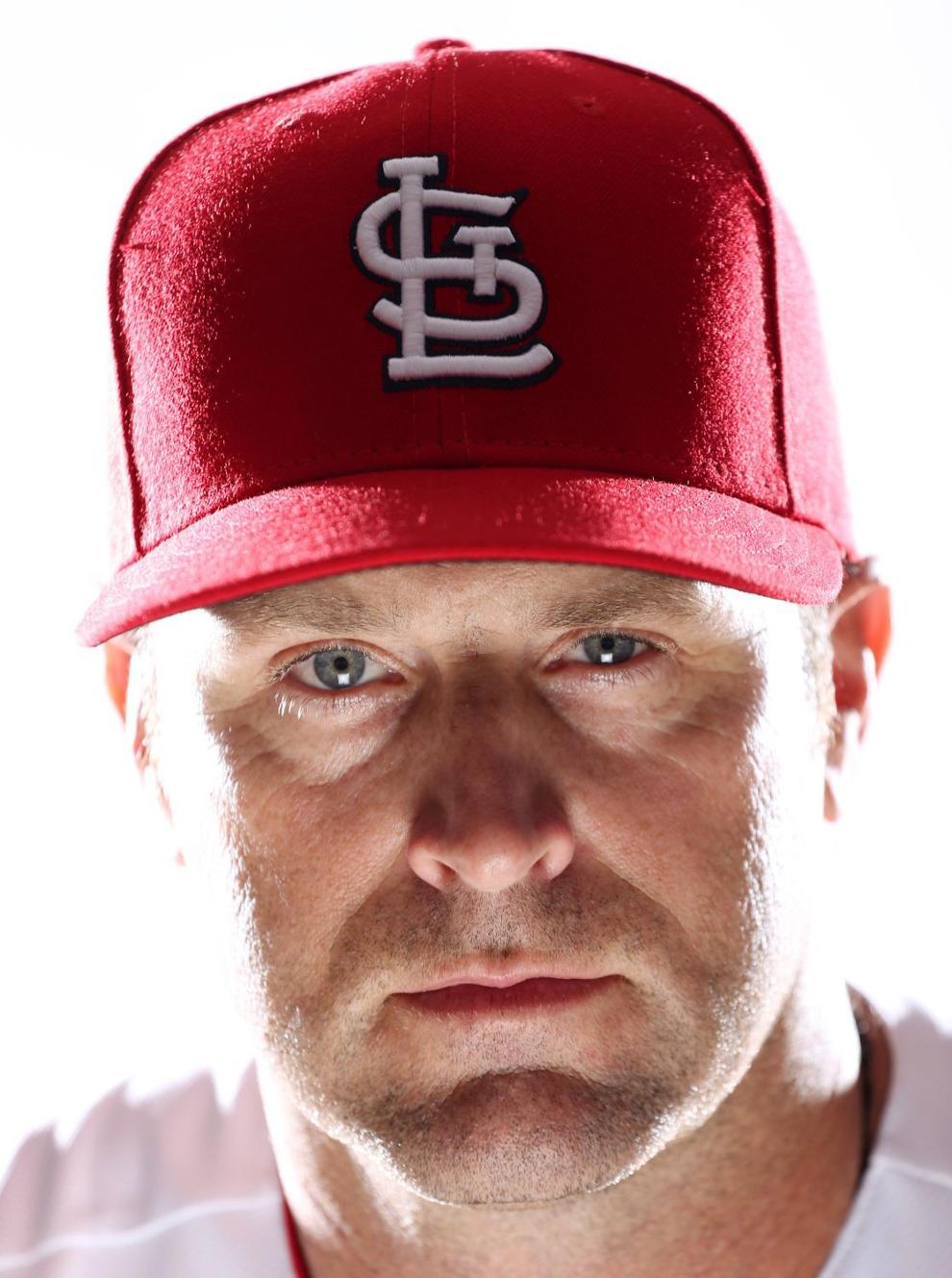 2016: Cardinals spring training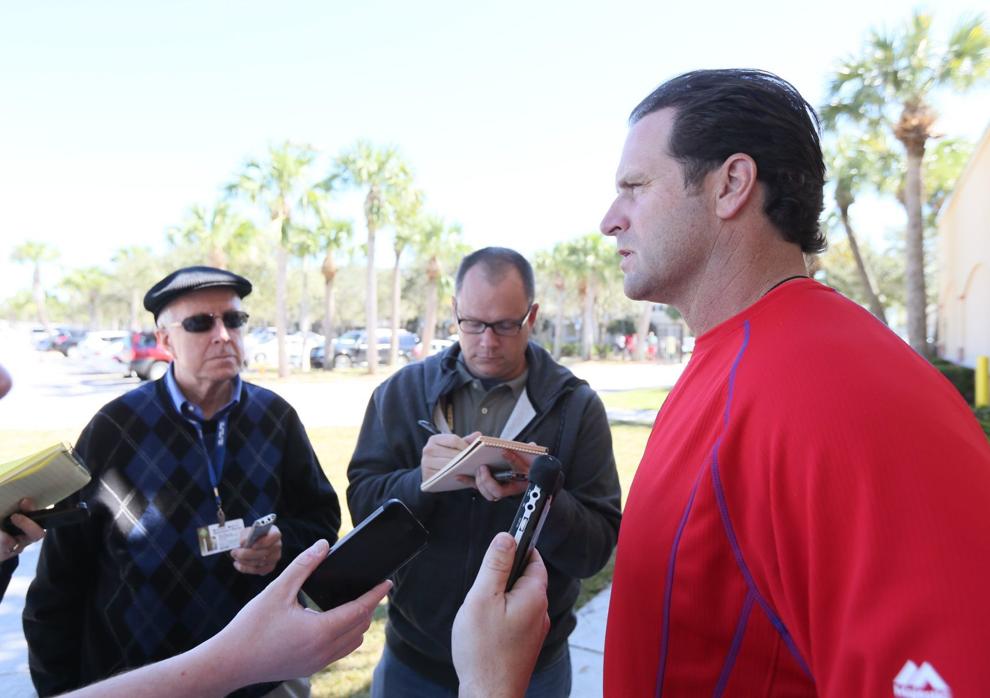 2017: Spring training portrait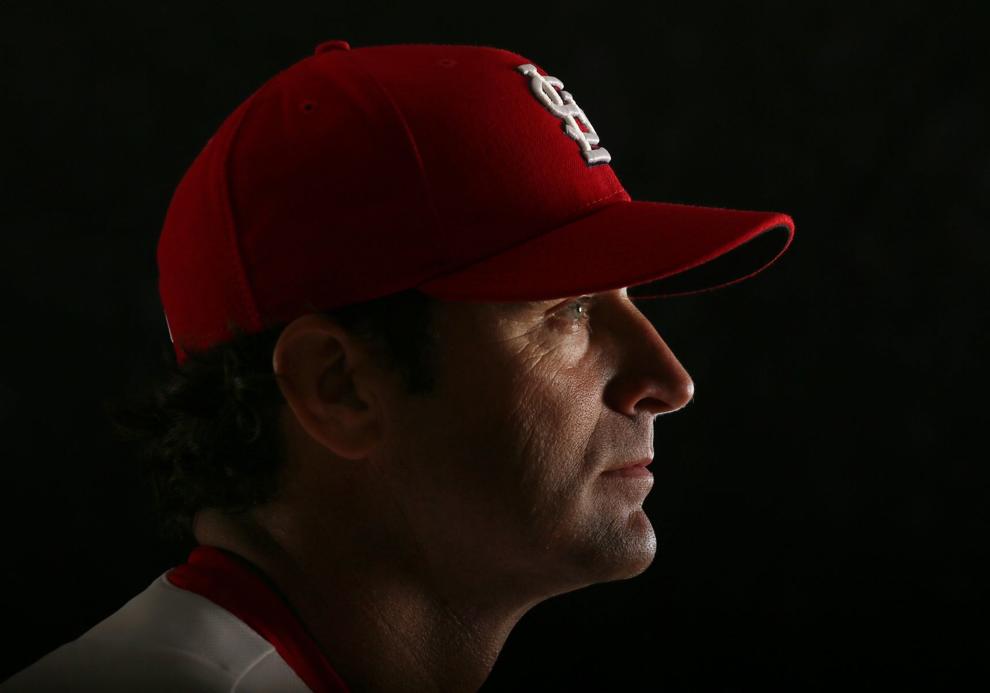 2017: During a game against the Chicago Cubs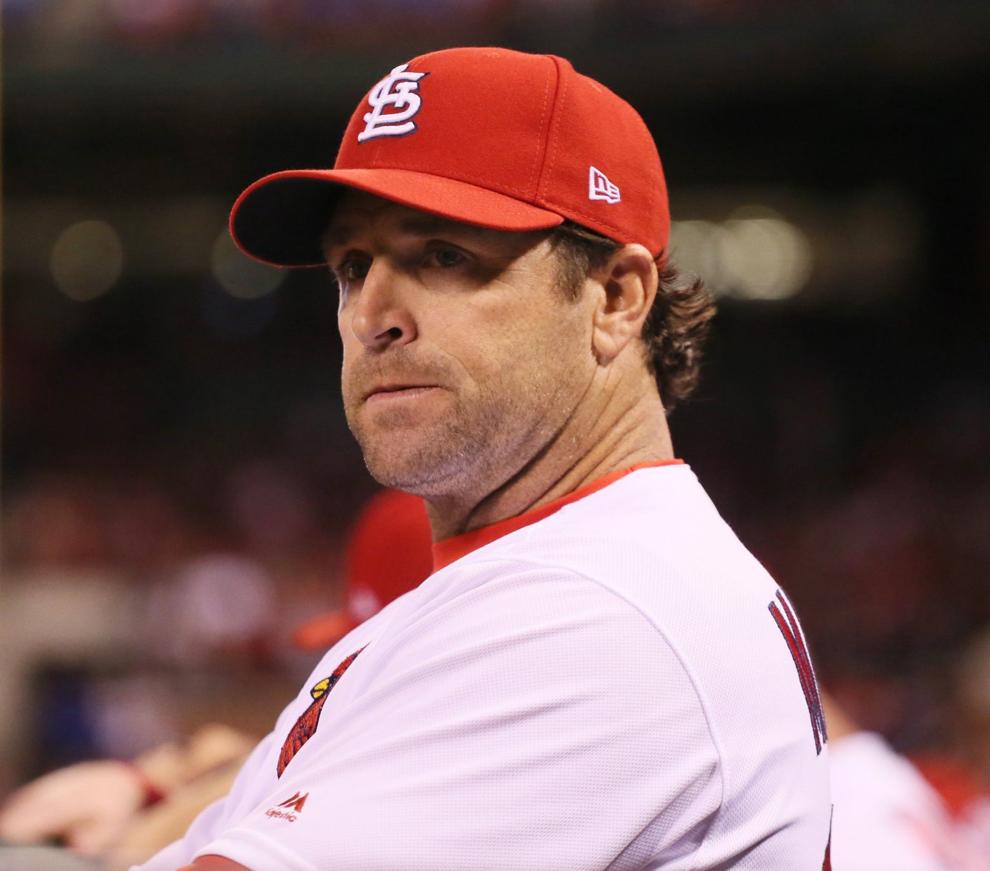 2017: Arguing during game against the Brewers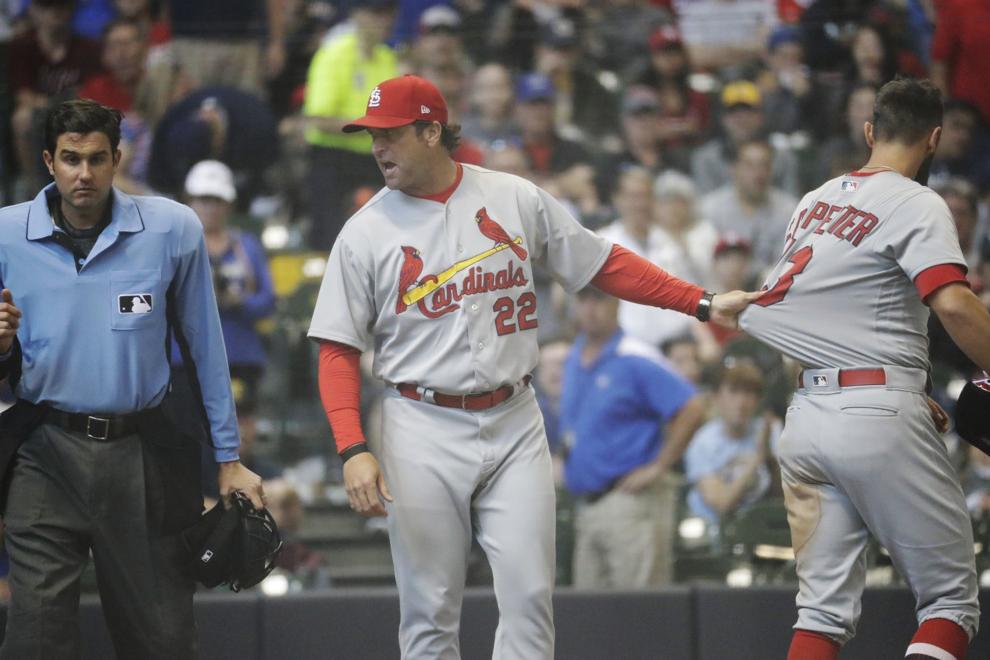 2017: St. Louis Cardinals season wrap press conference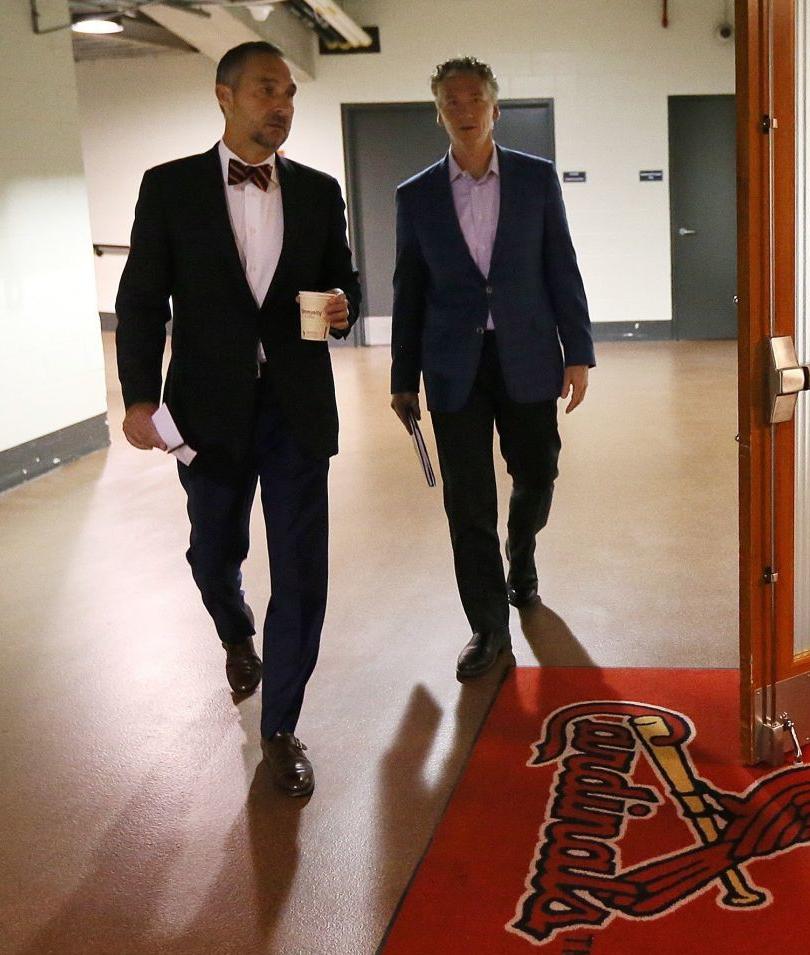 2017: Ejected from game with the San Francisco Giants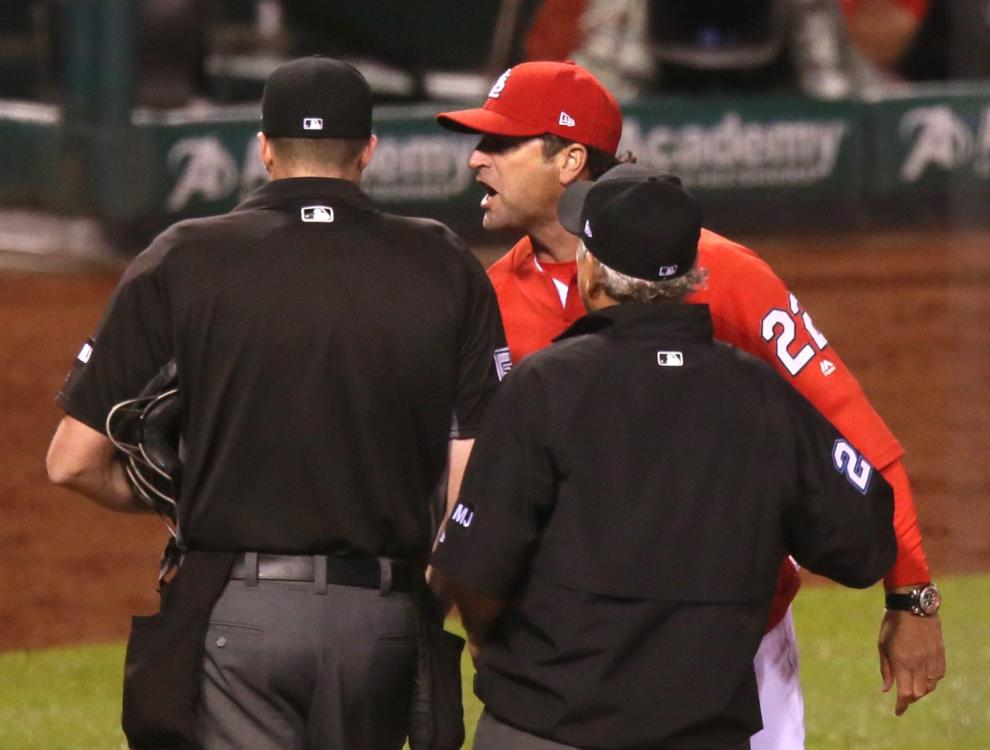 2017: St. Louis Cardinals season wrap press conference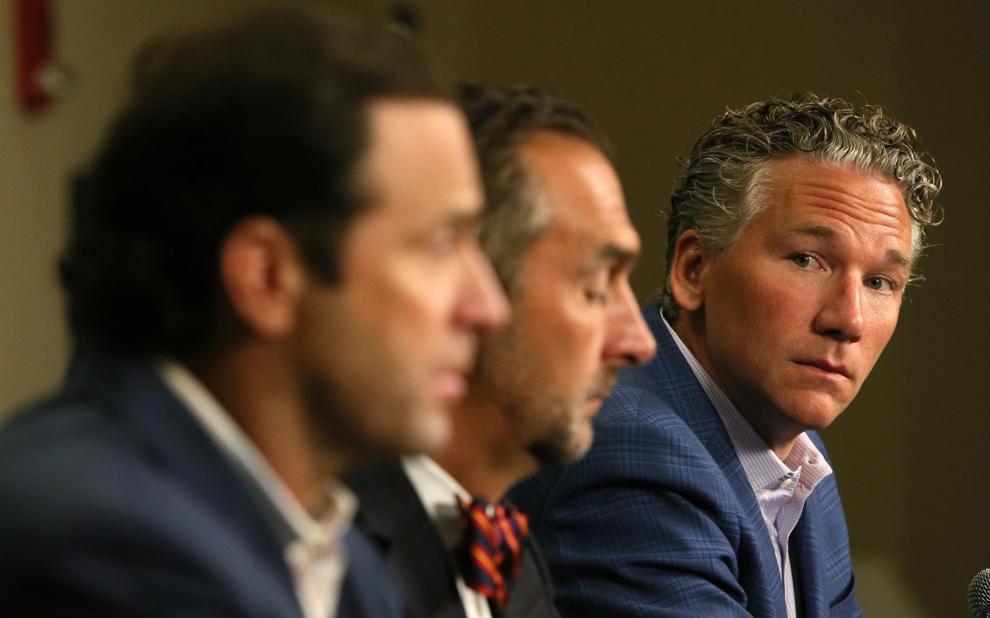 2017: St. Louis Cardinals season wrap press conference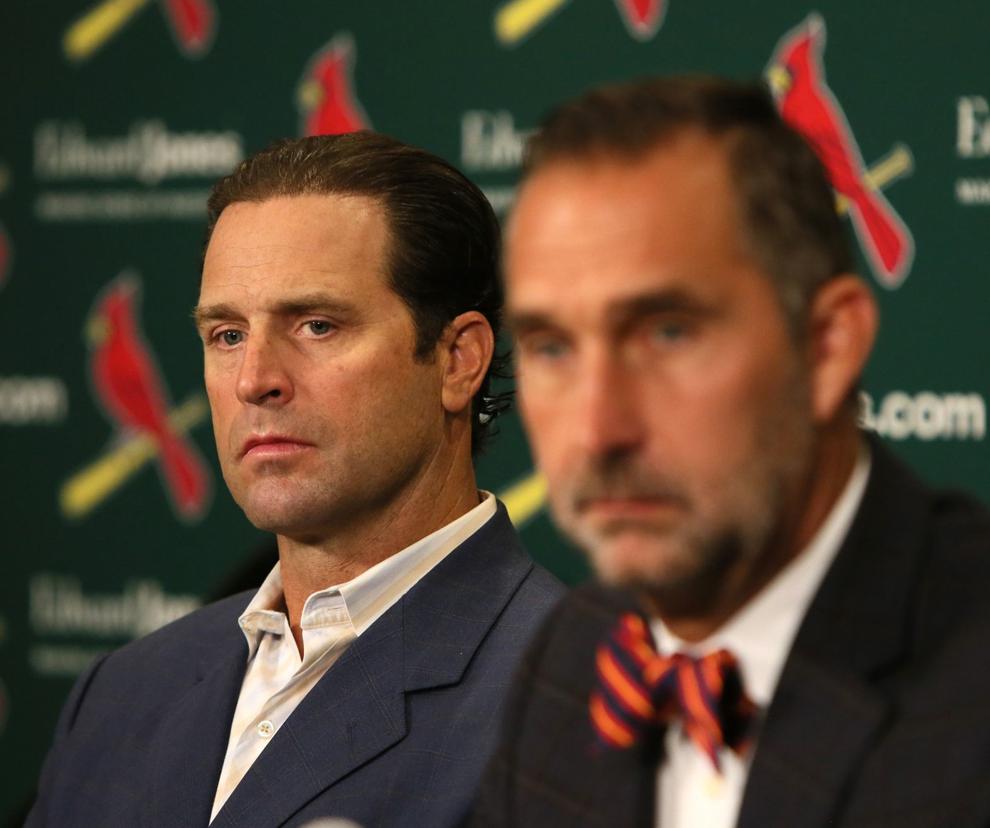 2018: Spring training portrait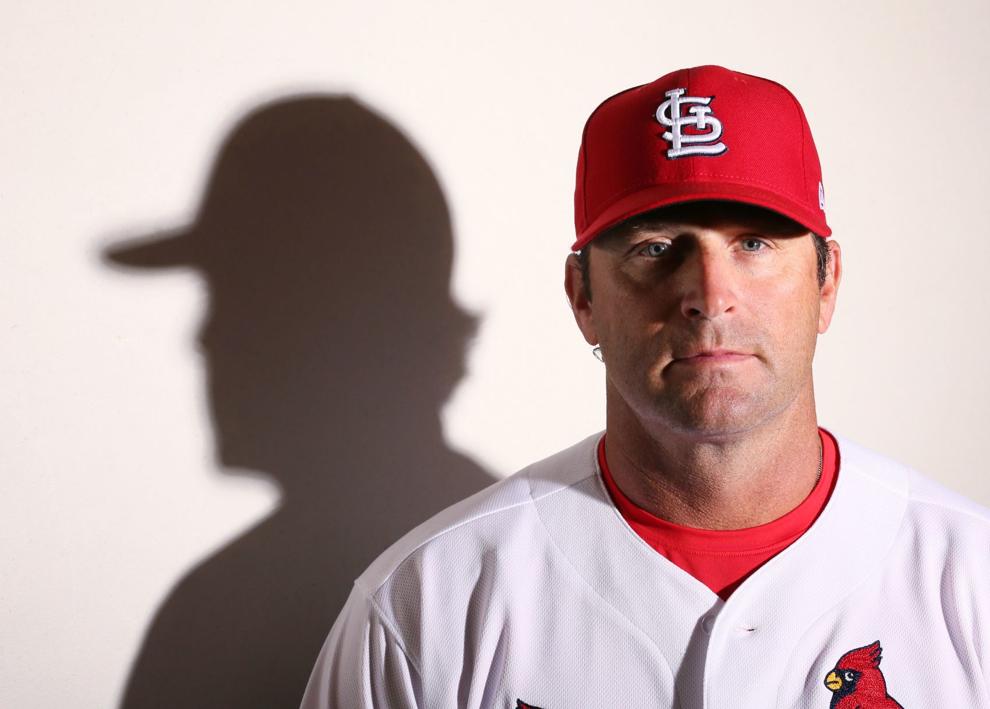 2018: Cardinals spring training
2018: Cardinals spring training