Brad Keller had posted four losses and two no-decisions in his previous six starts when he took the mound at Busch Stadium on Wednesday for the first game of a doubleheader.
However, the Kansas City righthander was able to stifle the Cardinals, holding them to two hits in seven innings, and the Royals battered Michael Wacha for seven runs to post an 8-2 win.
The loss dropped the Cardinals to .500 with a 24-24 record.
"We recognize we're in a place that's not consistently producing wins," manager Mike Shildt said. "You will not find a lack of optimism in this clubhouse or with me. Not with the group we've got. This a group that lays it out there and prepares as well as any group I've seen play."
Keller arrived with a 2-5 record and 4.66 ERA. His ERA over his previous five starts was 8.11. In his first career start against the Cardinals, he allowed only a second-inning single by Matt Wieters and an eighth-inning single by Paul Goldschmit, who was the last batter he faced.
Wacha (3-2) allowed seven runs on seven hits, including a three-run homer by Jorge Soler in the six-run third inning. It was Soler's third career homer against Wacha.
"Just a tough one out there today," Wacha said. "I felt I was attacking the strike zone well and making some good pitches. Balls found a hole and I made a not very good pitch to Soler and he capitalized. I'm just frustrated with myself. I wish I was doing better but I have to keep attacking and move forward."
Ryan Helsley allowed one run, and Giovanny Gallegos did not allow a run or hit in 1 2/3 innings.
Nicky Lopez had a single, walked twice and scored two runs for the Royals, and Adalberto Mondesi drove in two runs with a single and a triple.
The Royals collected five hits to score their six runs in the third.
Keller did walk four batters and hit two. He walked Matt Carpenter to open the eighth and Goldschmidt's single ended his day. Marcell Ozuna doubled off reliever Kevin McCarthy for the Cardinals' two runs.
The Cardinals, who were 20-10 after a win on May 1, are 24-24 heading into the nightcap of Wednesday's doubleheader. Adam Wainwright (3-4, 4.75 ERA) will start for the Cardinals, and Homer Bailey (4-4, 5.36) for the Royals, who are 17-31.
"The reality is we're not getting it done right now," Shildt said. "It's a group that will take ownership. I've got to take ownership, too. I've got to lead better."
Keller allows 1 hit through 7
Kansas City pitcher Brad Keller has limited the Cardinals to one hit through seven innings, and the Royals chased Michael Wacha after 4 2/3 innings to build an 8-0 lead at Busch Stadium.
Keller entered the game with a 4.66 ERA, but he has only surrendered a second-inning single to Matt Wieters. The Cardinals have had only one runner reach second base.
The Royals added a run in the seventh inning when Nicky Lopez led off with a walk and Adalberto Mondesi followed with a triple into the right-field corner.
Royals erupt for 6
Kansas City received a break on a misplayed ball in the second inning to score a single unearned run against Michael Wacha.
However, the Royals certainly earned the six they scored in the third inning, which was capped by a three-run homer by Jorge Soler at Busch Stadium.
The Royals had five hits in the inning against Wacha to open a 7-0 lead in support of starter Ben Keller.
Cam Gallagher started the inning with a single and was then sacrificed to second by Keller. White Merrifield doubled – his second hit of the day -- to score Gallagher.
After Nicky Lopez sinled, Adalberto singled in Merrifield. Alex Gordon was intentionally walked to load the bases. Hunter Dozier's sacrifice fly scored a run before Soler hit his 11th homer 411 feet.
Instead of watching the Blues play San Jose on Tuesday night, Cardinals manager Mike Shildt took advantage of a rainout to do some studying.
While monitoring the hockey score, he did some digging to try to better understand the reasons behind his team's struggles in May.
"You know what the big takeaways were?" Shildt asked. "Not a lot."
To simplify his conclusions, Shildt said the Cardinals need a bit better situational hitting and to throw more strikes.
They entered Wednesday's doubleheader against Kansas City with a 5-13 record in May. In doing so, the Cardinals have averaged 4.4 runs per game. But take away the games in which they scored 17 and 14 runs, they have averaged three runs.
After being asked what he discovered, Shildt at first said "Can't help you." He paused and said, "Actually, I can help you." And he proceeded to break down his findings in depth.
"Generally speaking, we improved a lot of things offensively that didn't see a reward," he said. "We weren't able to come up with big hits in a lot of games. We maintained a high level of defense and our base running continued to excel. Our pitchers need to improve their ability to throw more consistent strikes. If we do that and get our situational hitting, we'll be back to where we need to be. And most of the controllables are in a positive state."
Shildt noted that that the Cardinals are near the top of the league in walks and fewest strikeouts offensively. They have excelled in base running and hard contact rate.
He said the consistency of many of those areas are why he finds it easy to stick with the same lineup on a regular basis.
"When a guy's chasing more, striking out more and the ball's not coming off the bat, it means he's not making good contact," he said. "That's when you say he needs a blow or we need to regroup. We've done that for their benefit and ours. But when you see a guy tracking pretty well, what do you tell them? 'You're doing great. Sit down?'"
Thomas returns, Gregerson clears waivers
The Cardinals and Royals were allowed to add one player each for the second game of today's doubleheader and the Cards recalled Lane Thomas, who will be available only for the night game after flying into St. Louis from Nashville on Wednesday morning.
Thomas was with the team briefly earlier in the season and homered in his first at-bat. He recapped his performance in Memphis as such:
"Not bad. When I first went down from here I swung it good for a couple of weeks. I've struggled the last couple of weeks but have hit the ball hard and the numbers don't show it."
Also Wednesday, the Cardinals announced that Luke Gregerson had cleared waivers and became a free agent.
Wieters, Bader get starts
Cardinals manager Mike Shildt adjusted his lineup slightly for the first game of today's doubleheader against Kansas City, inserting Matt Wieters at catcher and Harrison Bader in center field.
The Cardinals and Royals will play a split doubleheader, starting the first game at 12:15 p.m. and the second at 6:45.
Dexter Fowler will bat fifth and Kolten Wong sixth, with Bader and Wieters following them in the order.
Cardinals' lineup
Royals' lineup
Cardinals start Royals series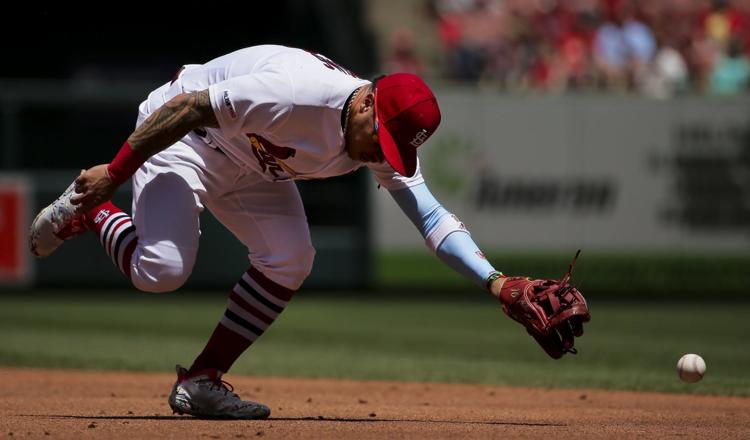 Cardinals start Royals series
Cardinals start Royals series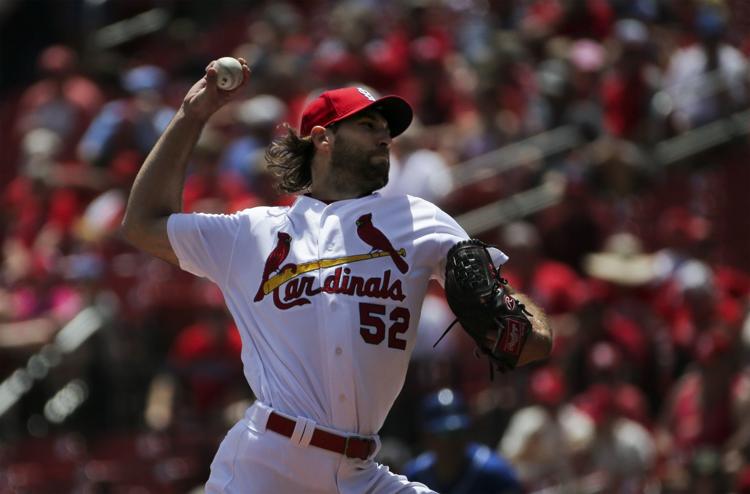 Cardinals start Royals series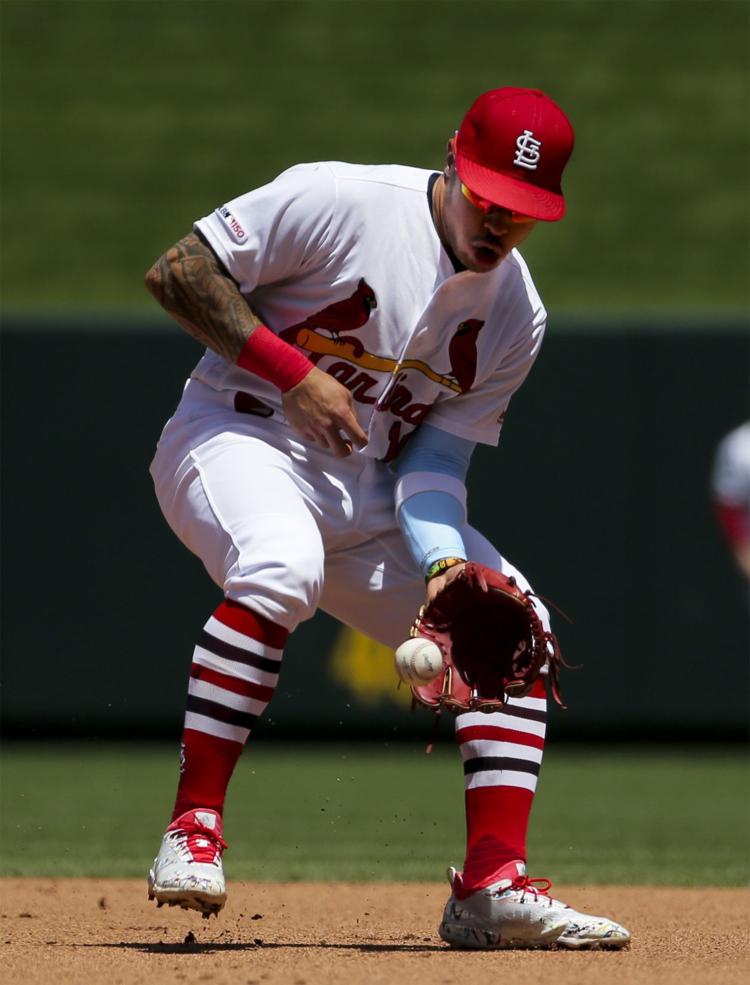 Cardinals start Royals series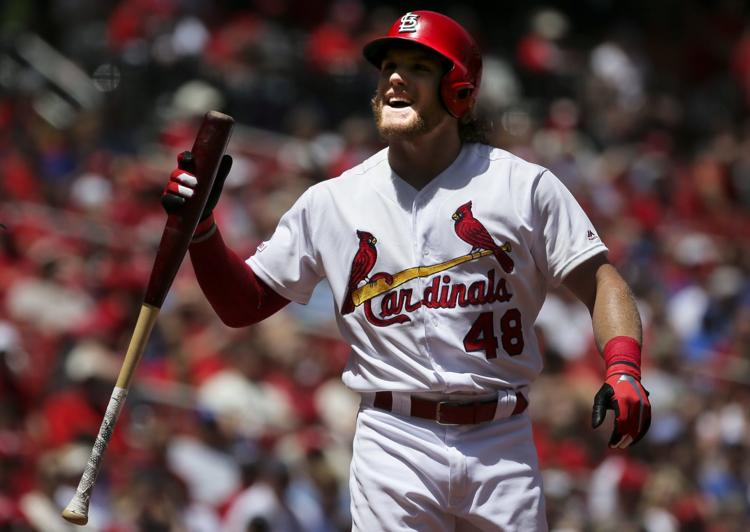 Cardinals start Royals series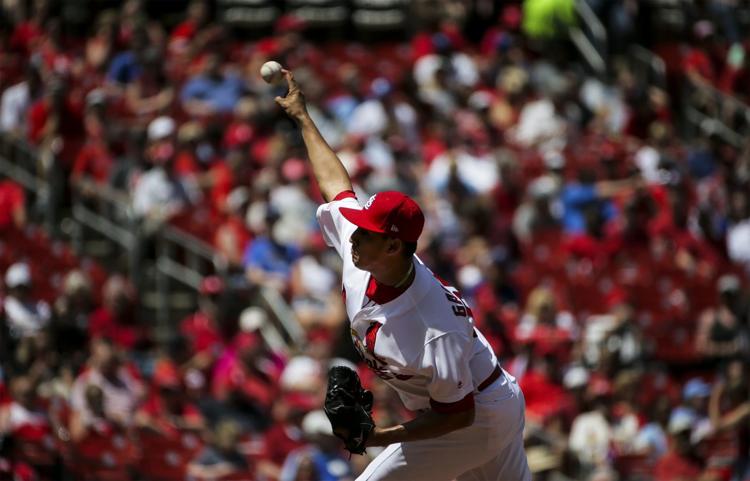 Cardinals start Royals series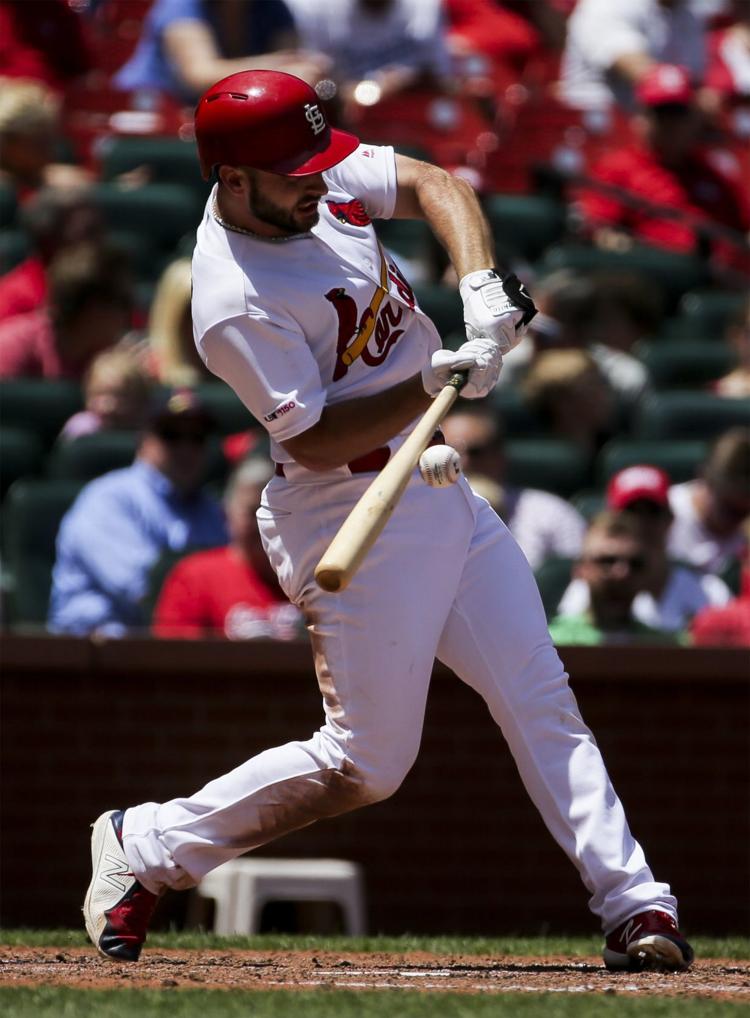 Cardinals start Royals series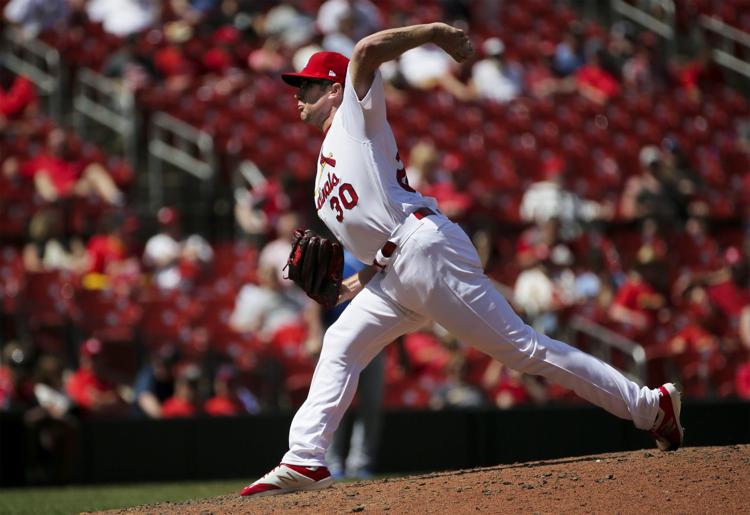 Cardinals start Royals series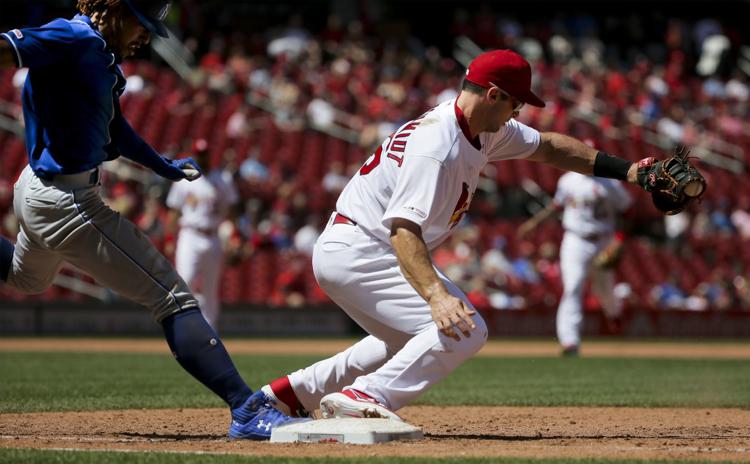 Cardinals start Royals series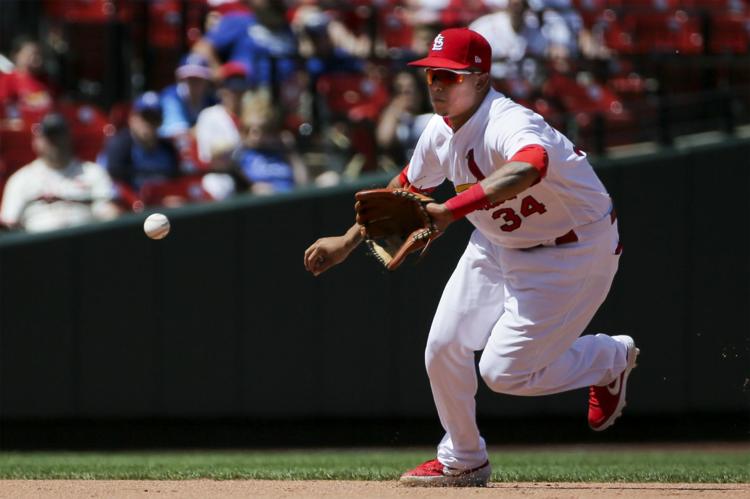 Cardinals start Royals series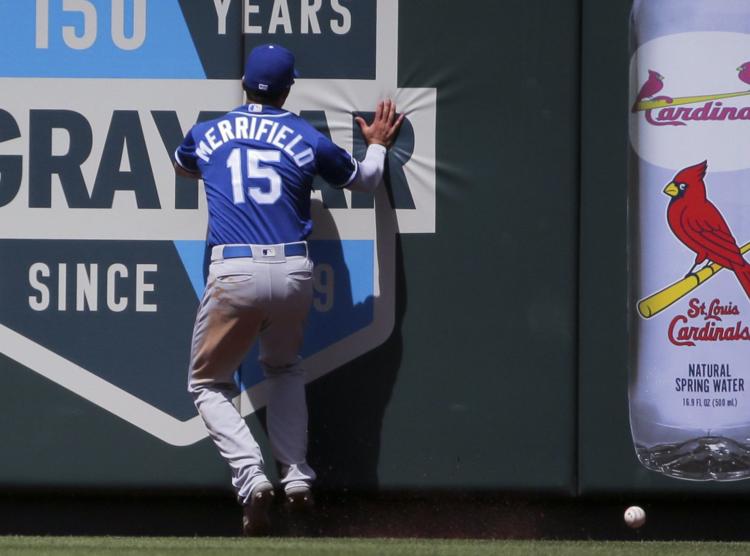 Cardinals start Royals series
Cardinals start Royals series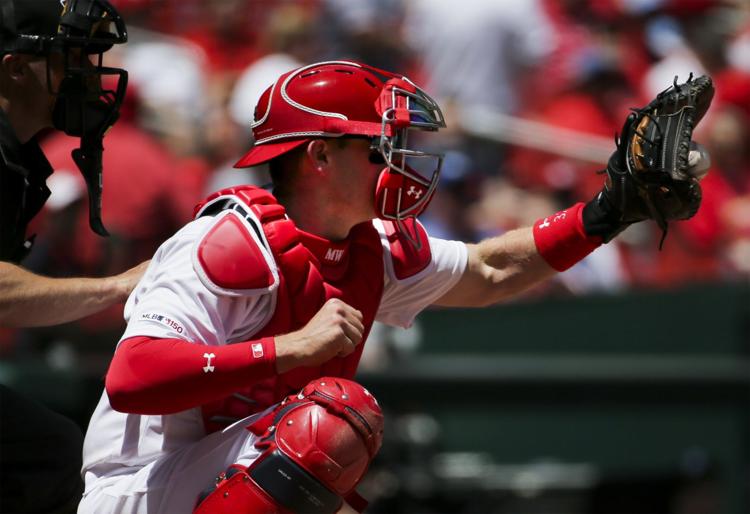 Cardinals start Royals series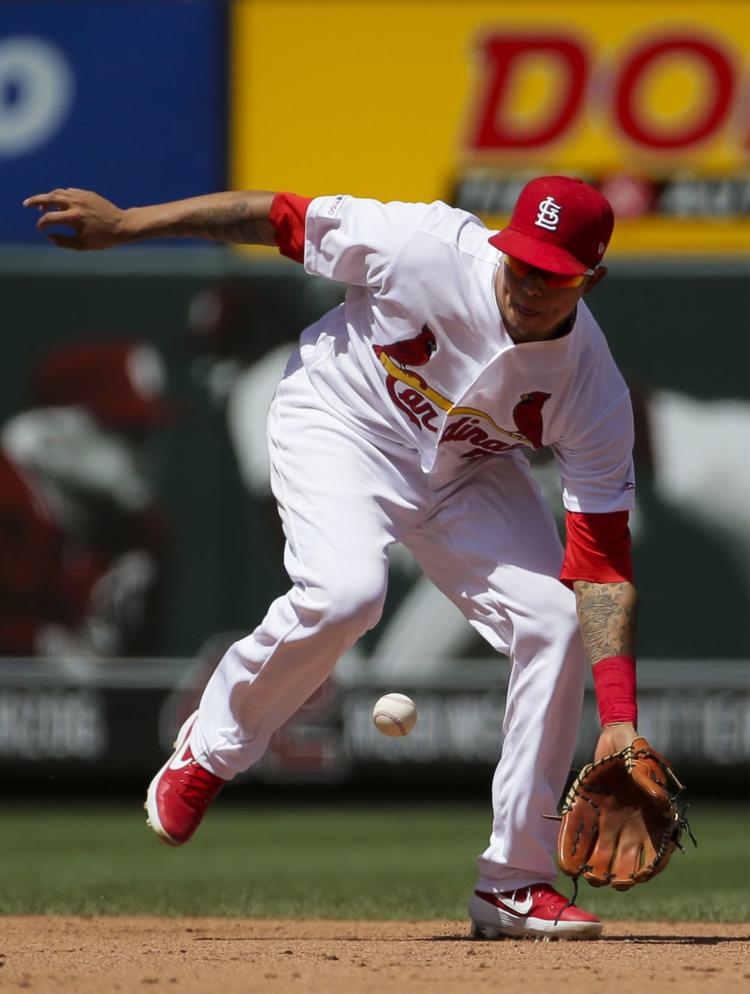 Cardinals start Royals series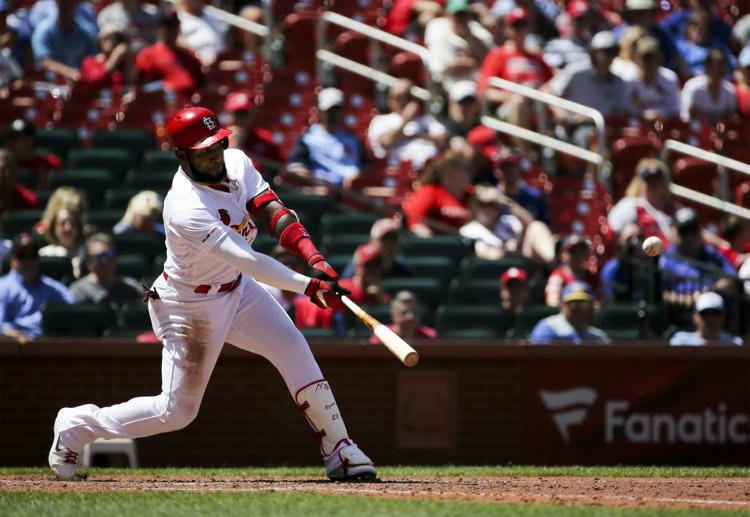 Cardinals start Royals series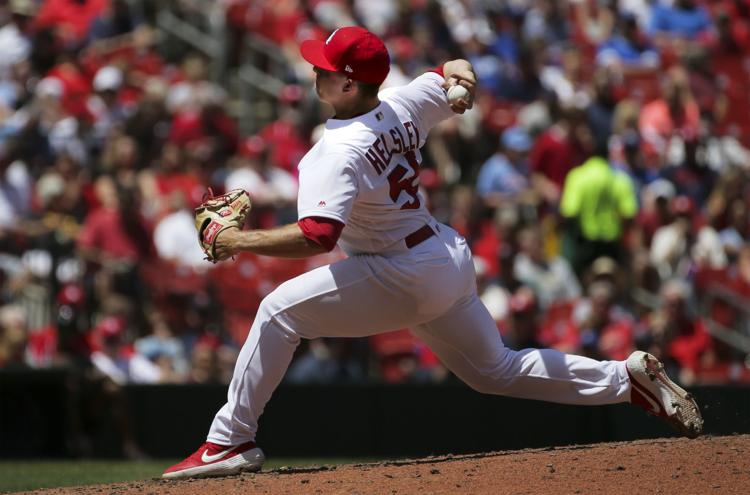 Cardinals start Royals series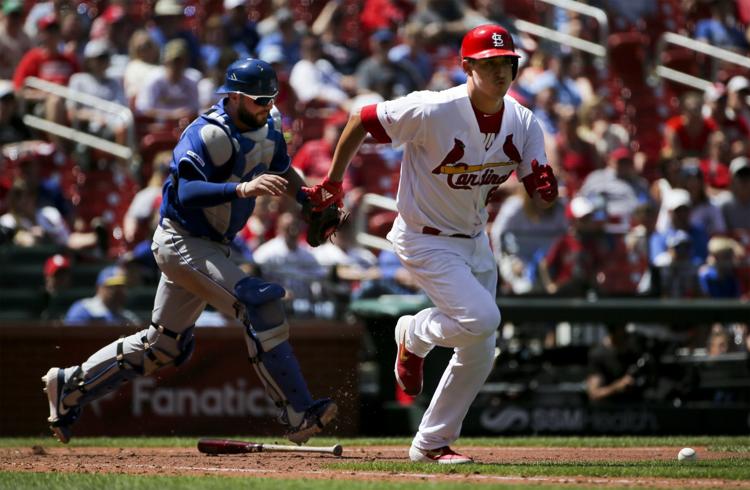 Cardinals start Royals series