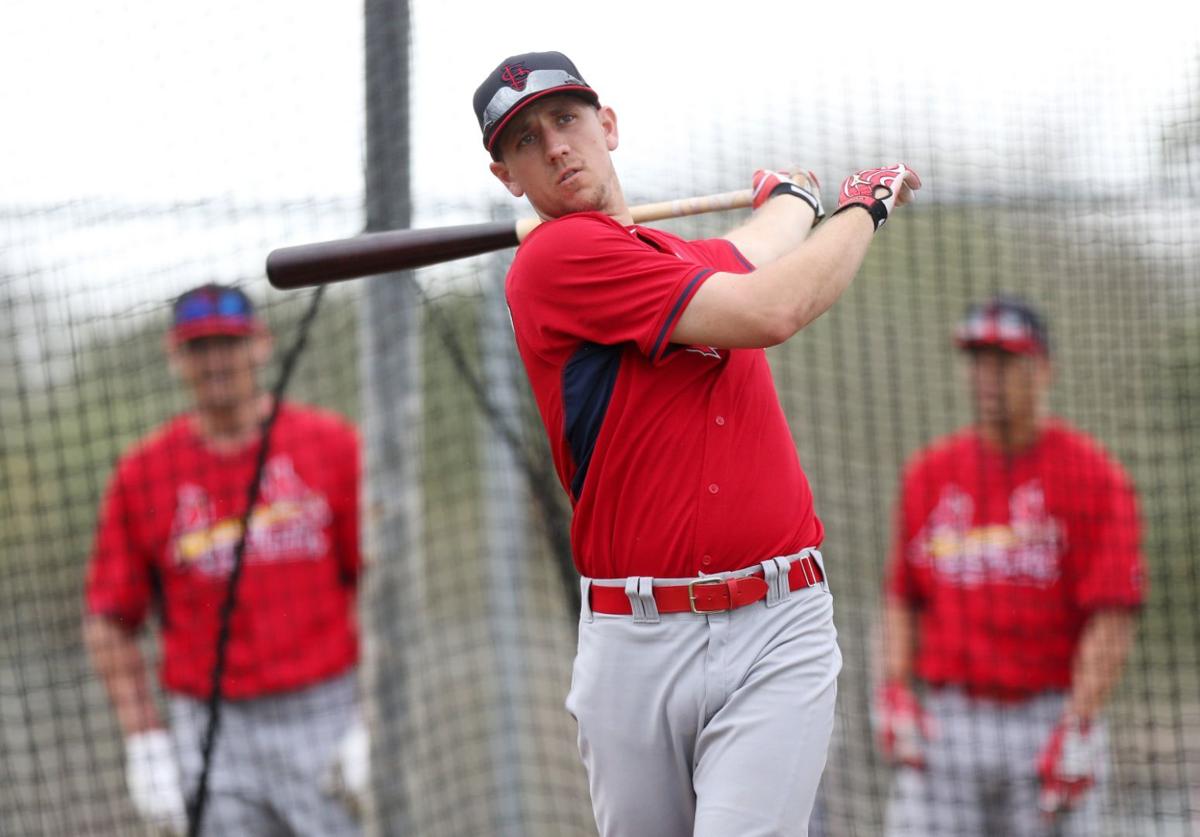 12:00 PM Tuesday update: In formally announcing the promotion of Stephen Piscotty to the major-league roster today, the Cardinals also disclosed that outfielder Tommy Pham was optioned to Class AAA Memphis. To make room for Piscotty on the organization's 40-man roster, Memphis infielder Ty Kelly was designated for assignment.
Also: Piscotty has been issued uniform No. 55 by the Cardinals.
---
Our earlier story on Piscotty's promotion:
The one-run output in 18 innings Sunday by the Cardinals, who did have several regulars out of the lineup, marked the 46th time in 92 games they had scored three runs or fewer in a game.
They have won 20 of those games, but that puts an abnormal stress on a pitching staff, and so the club, hoping for an offensive boost, will add Stephen Piscotty from Memphis for Tuesday night's game in Chicago against the White Sox.
Piscotty joined the club in Chicago after playing in Iowa on Sunday, general manager John Mozeliak confirmed Monday. But Mozeliak said no move would be announced until Tuesday when Piscotty would have to be added to the 40-man roster.
Piscotty, an outfielder who recently was given some first-base assignments at the Cardinals' Class AAA farm club, was hitting .272 with 11 home runs and 41 runs batted in and has an on-base percentage of .366 for the Redbirds after batting .288 with nine homers and 69 RBIs last year at Memphis.
With the designated hitter available and two lefthanders pitching for Chicago, Piscotty would figure to see action as a DH, in the outfield or possibly at first base. Matt Holliday likely will be the designated hitter for at least one of the games in Chicago, suggesting that Piscotty, 24, more likely will be wearing a glove.
The righthanded-hitter, a recent graduate at Stanford, was a supplemental first-round pick by the Cardinals in 2012.