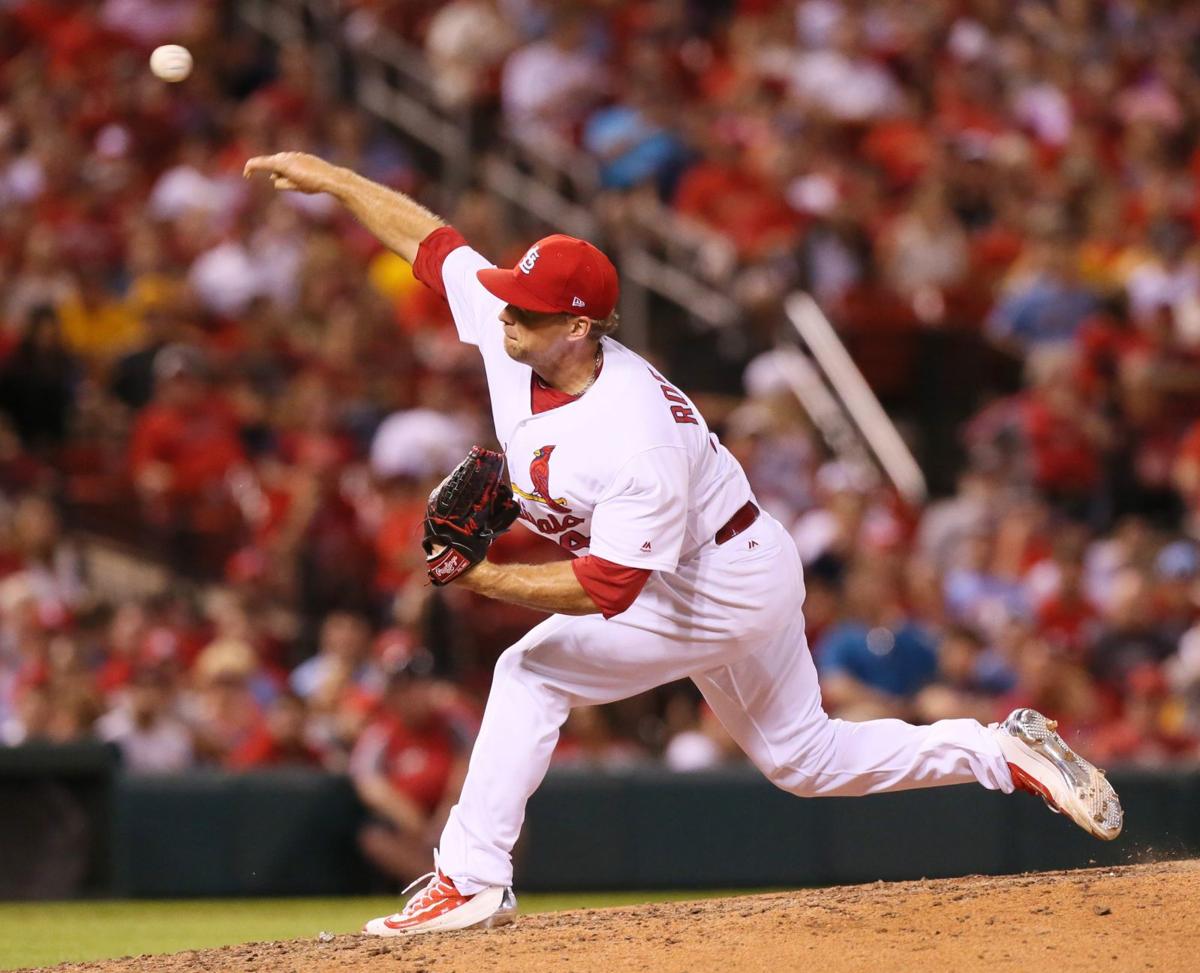 Trevor Rosenthal, who holds the Cardinals' single-season record of 48 saves in 2015, is said to be "finalizing" a free-agent contract with the Washington Nationals, whose bullpen was lacking this past season.
According to Jon Heyman of the MLB Network, Rosenthal will receive $7 million for 2019 with a chance to make $30 million over two years with appearance and games finished incentives.
The 28-year-old Rosenthal, who missed all of this past season and the end of the 2017 season after having Tommy John elbow surgery, recently pitched before major-league scouts at a showcase in California and was said to have been throwing as high as 98 mph.
In six seasons with the Cardinals, Rosenthal, who was hurt both in 2016 and 2017, amassed 121 saves with a 2.99 earned run average. The Kansas City-area native was a 21st round draft pick in 2009 and was converted from a starter to a reliever by the Cardinals in the minor leagues. He never has made a start in his 181-game major-league career, although he was a rotation candidate a couple of times in spring training.
For the moment, Rosenthal is seen as a setup man to closer Sean Doolittle,  who had 22 saves for the Nationals before being sidelined much of the rest of the 2018 season with left foot inflammation.
Rosenthal wasn't tendered a contract by the Cardinals after the 2017 season and elected not to play in 2018 as he strengthened his arm.