The Cardinals scored six runs in the second inning, rallying from an early deficit to beat the Colorado Rockies 11-4 Sunday at Busch Stadium before a crowd of 45,551 in a game delayed by more than 2½ hours by rain.
It was the Cardinals' fourth consecutive victory over the Rockies. Heading into a three-game series that begins Monday in Milwaukee, St. Louis has won seven of eight and 13 of its last 16.
Dexter Fowler drove in three runs and Matt Carpenter had had three hits, including a homer, and drove in a pair for the Cardinals. Tommy Edman and Paul Goldschmidt each had two-run hits in the Cardinals' six run second inning. Edman finished the game with three hits and Goldschmidt had a pair.
Fowler had a bases-loaded walk in the second and a two-run bloop single in the fifth. Yadier Molina drove in the Cardinals' 10th run.
Lane Thomas hit lead-off homer as a pinch-hitter in the seventh to make it 11-4.
For a second straight start, Michael Wacha pitched well but was unable to go the needed five innings for the win. He was replaced by reliever Ryan Helsley after a homer and a walk with two outs in the fifth inning. Wacha struck out seven in the no-decision.
In his last start, Wacha was replaced by a pinch-hitter in the fourth inning.
It was the first major league victory for Helsley (1-0), who struck out four and allowed two hits and one unearned run over 2 1/3 innings in relief of Wacha.
Colorado got a run-scoring single from Yonder Alonso in the first and solo homers from Garrett Hampson (second inning) and Nolan Arenado (fifth inning). Arenado had three of the Rockies' seven hits.
Promoted from Triple A Albuquerque on Sunday, Antonio Senzatela (8-8) was roughed up in the second inning and took the loss.
Pinch-hitter Lane Thomas led off the bottom of the seventh with a home run down the left-field line, stretching the Cardinals lead to 11-4.
Colorado picked up an unearned run in the top of the seventh, getting a two-out double from Nolan Arenado and then scoring when Harrison Bader misplayed Ryan McMahon's drive to the gap in right-center field.
In the Cardinals' sixth, Paul Goldschmidt led off with a double and scored on a two-out single by Yadier Molina. After six, the home team lead 10-3.
The Cardinals scored two more runs in the fifth on Dexter Fowler's two-out bloop double down the left-field line that pushed the home team's lead to 9-3.
With one out in that inning, Matt Carpenter walked and Harrison Bader followed with a single and a steal of second.
The inning ended when Colorado left fielder Yonathan Daza threw out Fowler trying to score on Tommy Edman's single to left.
Nolan Arenado hit a solo homer in the  etop , cutting the Cardinals' lead to 7-3.
Matt Carpenter led off the Cardinals' third with a solo homer, pushing the lead to 7-2.
The Cardinals erupted for six runs in the second, rallying to take control of Sunday's game at Busch 6-2.
Marcell Ozuna led off the inning with a triple down the right-field line and Paul DeJong followed with a walk. After Yadier Molina stayed alive by fouling off several pitches, he hit a one-hopper back to the mound, and Rockies pitcher Antonio Senzatela threw home to retire Ozuna.
But against the shift, Matt Carpenter followed with a run-scoring single through the shortstop hole to make it 2-1. An out and a Michael Wacha infield hit later, Dexter Fowler's bases-loaded walk tied things up at 2-2.
On the next pitch, Tommy Edman ripped a double into the right-field corner to drive in two and give the home team a 4-2 lead. Paul Goldschmidt followed with a two-run single to right that made it 6-2 in favor of the Redbirds.
Senzatela was lifted after Goldschmidt's hit.
The visiting Rockies took the lead in the top of the first, getting one-out hits from Trevor Story and Nolan Arenado and then getting a run-scoring single up the middle from Yonder Alonso with two outs.
The Cards' Michael Wacha avoided further damage by picking up his second strikeout to end the first inning.
With one out in the Colorado second, Garrett Hampson homered down the left-field line to make it 2-0.
LENGTHY RAIN DELAY STARTS THE DAY
The Cardinals will be going for a four-game series sweep Sunday as they wrap up a homestand against the Colorado Rockies at Busch Stadium.
The game was delayed 2 hours and 35 minutes by rain and started at 3:50 p.m.
The Cardinals, who began the day leading the Chicago Cubs by 1½ games in the Central Division, have won three in a row, six of seven and 12 of their last 15. They play Monday, Tuesday and Wednesday in Milwaukee.
Righthander Michael Wacha gets the start on Sunday. The veteran is 6-6 with a 5.22 ERA but has thrown better in recent outings. He threw five solid innings, allowing five hits and two earned runs in a 2-1 loss at Cincinnati on Aug. 15 and worked four shutout innings, allowing three hits and striking out five on Aug. 20 as the Cardinals came on strong to beat the visiting Milwaukee Brewers 9-4.
He will be opposed Sunday by Colorado righthander Antonio Senzatela (8-7, 6.29), who's being recalled from Triple A Albuquerque, where he's spent the last month working on his control issues.
WONG BANGED UP, BUT ENCOURAGED
After fouling a ball of his big toe on Saturday night, second baseman Kolten Wong was using a cart to get around the clubhouse on Sunday.
"Glad to find out there was no fracture," he said before Sunday's game. "I feel better today, so hopefully it just keeps making progress. There's a little toe wrap on it (because) there's still a little blood. (The cart) is helping me get around without showing too much pain. It's kind of fun using this thing; I came down that slope a little hot and it kinda scared me, so I'll take it easy.
"Last night was a tough, tough night. Today, I'll do a little rehab and tomorrow we'll see where I stand and go from there."
At this point, it's not likely that Wong will play in Milwaukee.
"Obviously, I'm going to try and get back as fast as I can,'' said Wong, who's hitting .272 with nine homers, 48 RBIs and 17 steals. "But with a hole in my toe ..."
Manager Mike Shildt added: "We don't have a time table. It's been less than 24 hours (so) a lot of things, medically, need to clear up. ... We'll get more clarity on it. Good news that there's no fracture, so now it's just see how he heals and is able to move around."
Shildt continued: "We want to give it an opportunity to heal and get him back as soon as possible, as soon as he's capable.So we'll weigh what that looks like here and get a better idea today."
With Wong out Sunday, Tommy Edman moves to second and Matt Carpenter will play third.
"It's a great opportunity for Carp to get back; he was playing anyway,'' Shildt said. "Look forward to seeing him play."
BADER THRIVING IN RETURN
Center fielder Harrison Bader is three for 12 (.250) since his return from AAA Memphis. But in those five games, he has a triple, a home run, three RBIs, five runs scored and seven walks, including at least one in each game.
"I think he's letting the game come to him,'' Shildt said. "The walks are really important. They're a representation that t gets you on base and allows us to score more runs. There are a lot of residual benefits to drawing a walk — not that we're looking for walks all the time — but it also speaks to the fact that you're being patient and letting the game come to you, which is what Harrison is doing. He was getting himself out; you're going to make outs, but really, the question you have to ask yourself is are you getting yourself out or is the guy earning it? And right now, Harrison's clearly making people earn it and when you make another guy earn it, you have more chance to get the walks and do damage like he did last night with the big two-run homer."
LEONE HEALTHY AGAIN
Another player just back from Memphis, reliever Dominic Leone has excelled as well. On Thursday, he picked up the win in relief of Miles Mikolas with a 1-2-3 inning. On Saturday, he had another perfect inning, striking out the side in the ninth of a 6-0 win.
"Very crisp. We've seen him throw the ball well and that's as well as he's thrown the ball," Shildt said. "He's threw the ball as well as anybody can throw it. He's controlling counts, hitting his spots, good velocity, good life on the ball, good sharp secondary ... very impressive."
Shildt said a big part of his success is tied to Leone's return to full health.
"I think we probably, myself included, we underestimated that (nerve problem Leone dealt with),'' the manager said. "Guys come back and they're healthy, but there's still a residual to get back in the competition and also there's still some feel there. When you have something that's fairly significant — that was a fairly significant injury that he had — it just takes some time to get back, back to who you really are."
Sunday's lineup:
St. Louis Cardinals V Colorado Rockies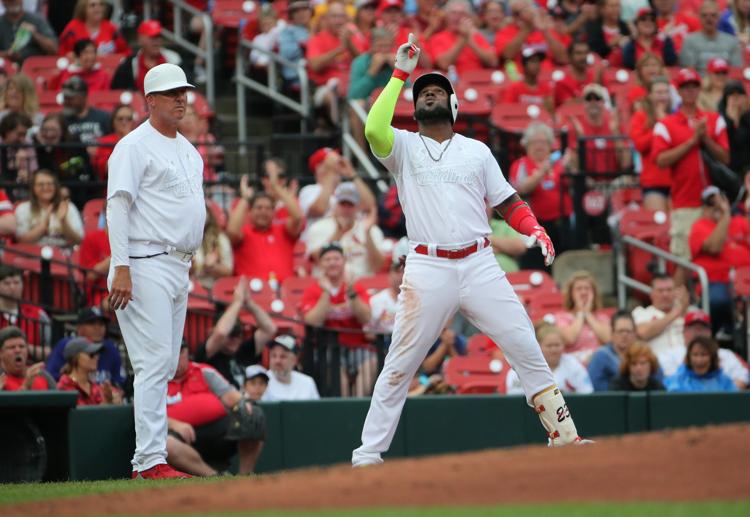 St. Louis Cardinals V Colorado Rockies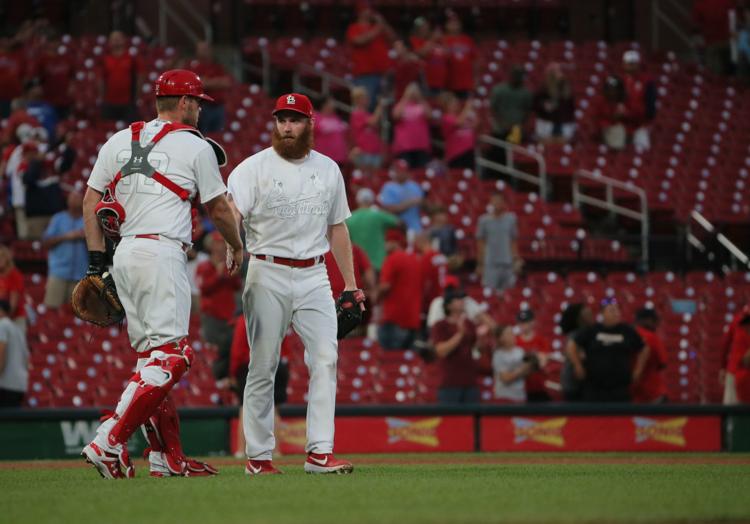 St. Louis Cardinals V Colorado Rockies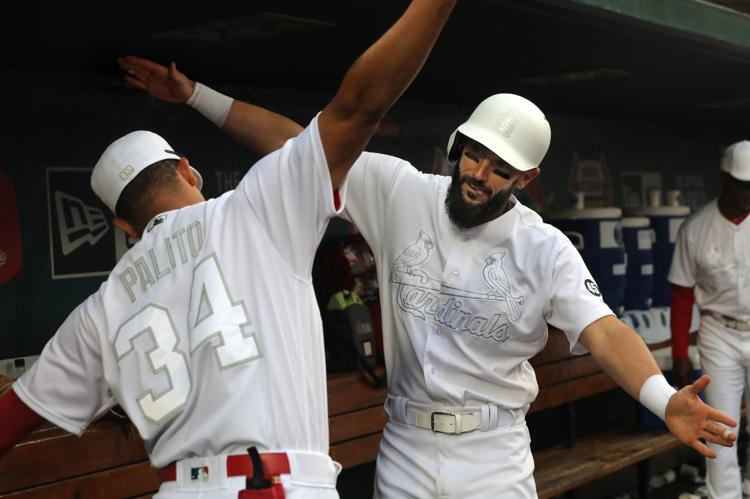 St. Louis Cardinals V Colorado Rockies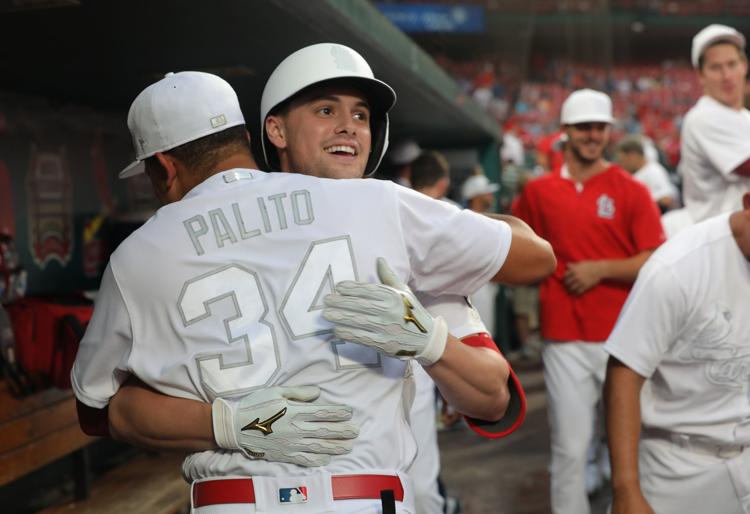 St. Louis Cardinals V Colorado Rockies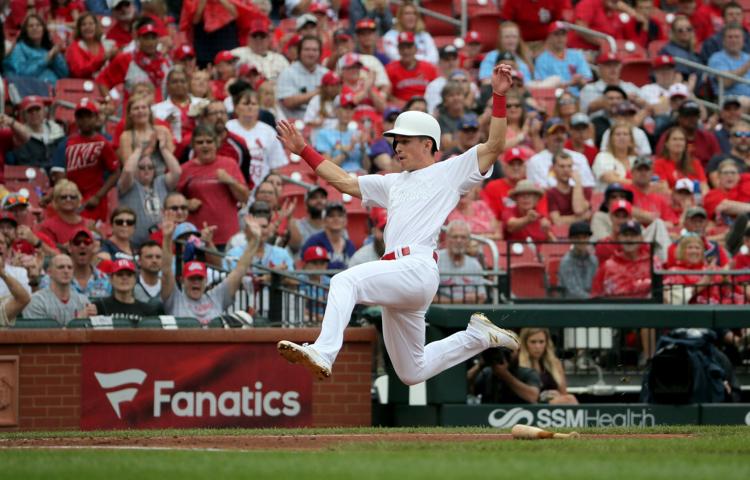 St. Louis Cardinals V Colorado Rockies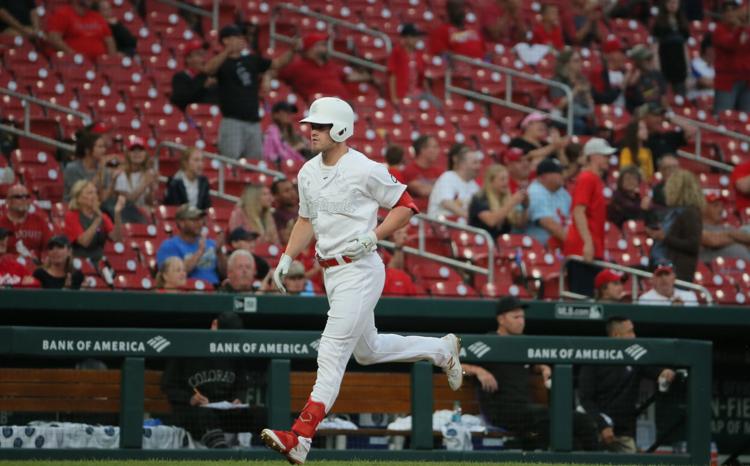 St. Louis Cardinals V Colorado Rockies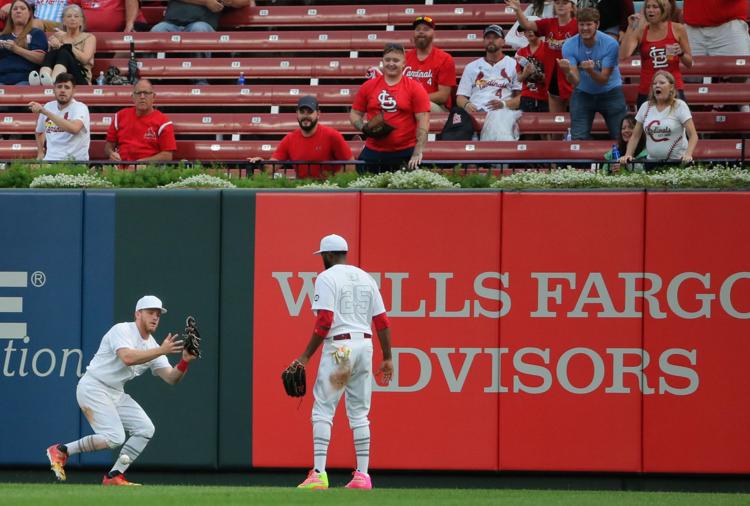 St. Louis Cardinals V Colorado Rockies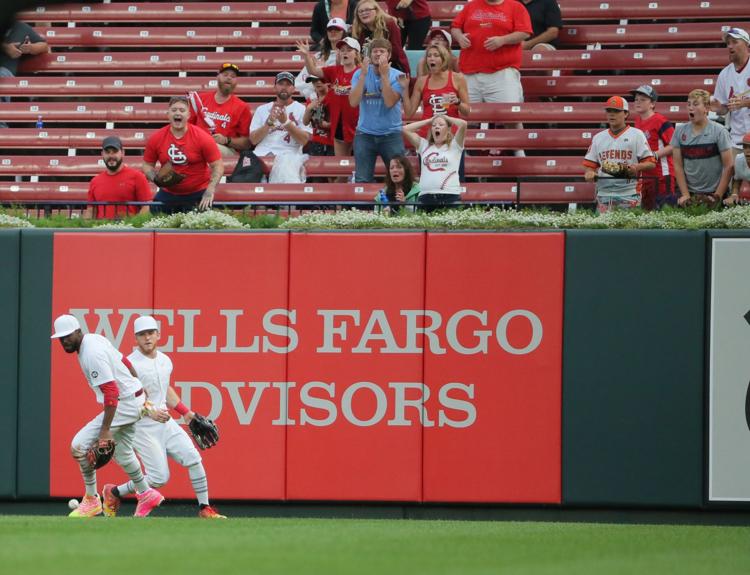 St. Louis Cardinals V Colorado Rockies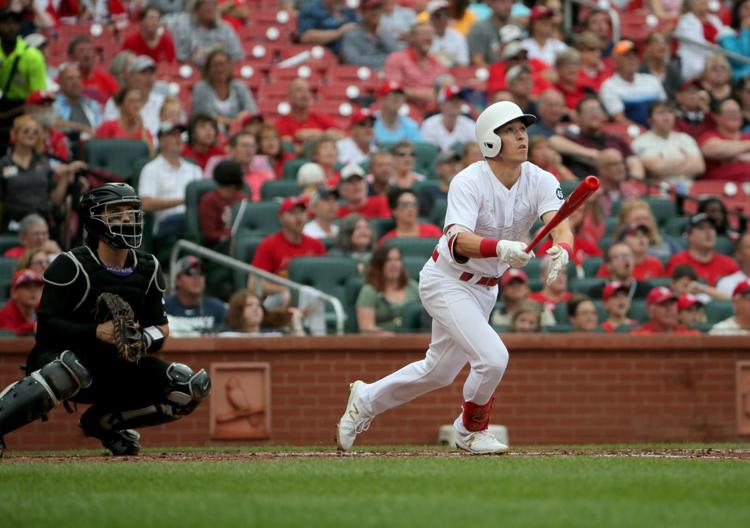 St. Louis Cardinals V Colorado Rockies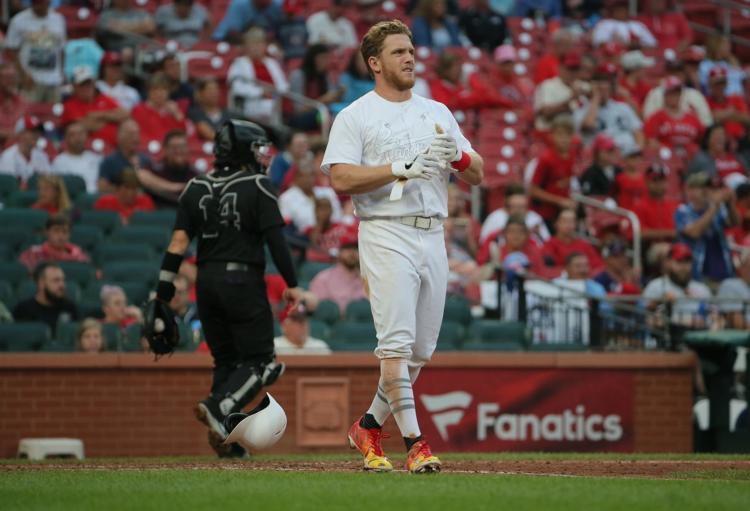 St. Louis Cardinals V Colorado Rockies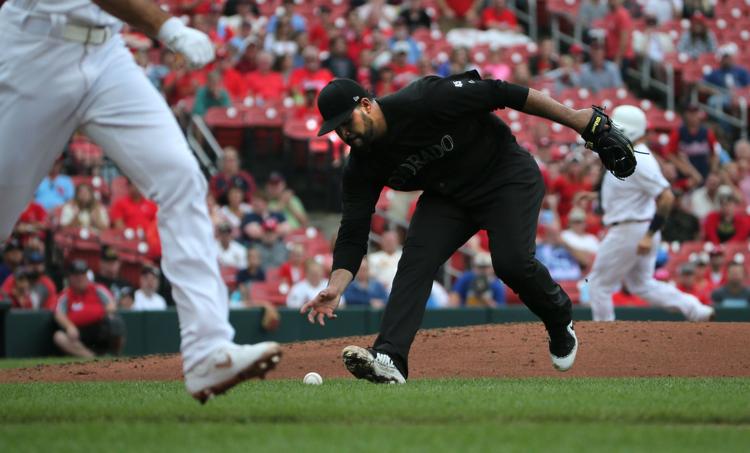 St. Louis Cardinals V Colorado Rockies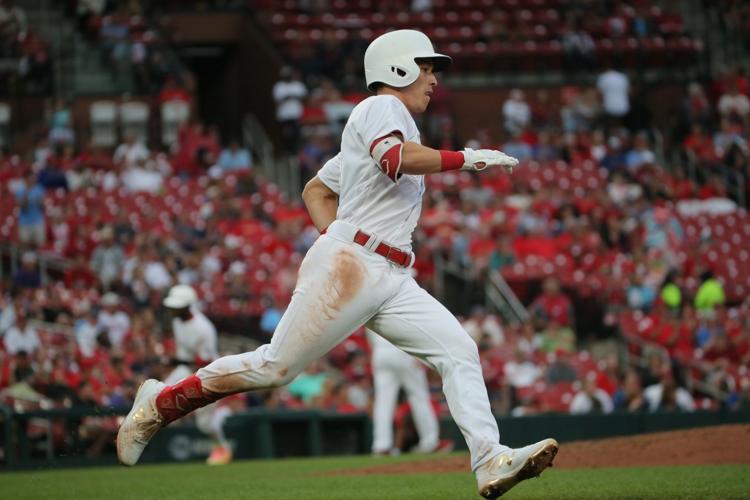 St. Louis Cardinals V Colorado Rockies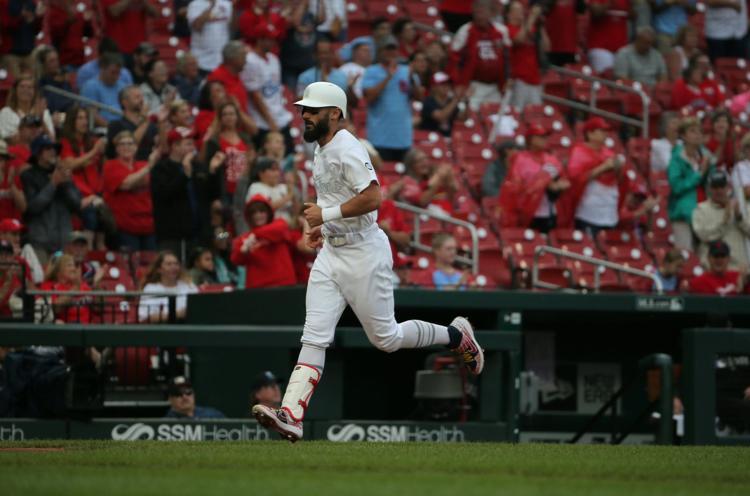 St. Louis Cardinals V Colorado Rockies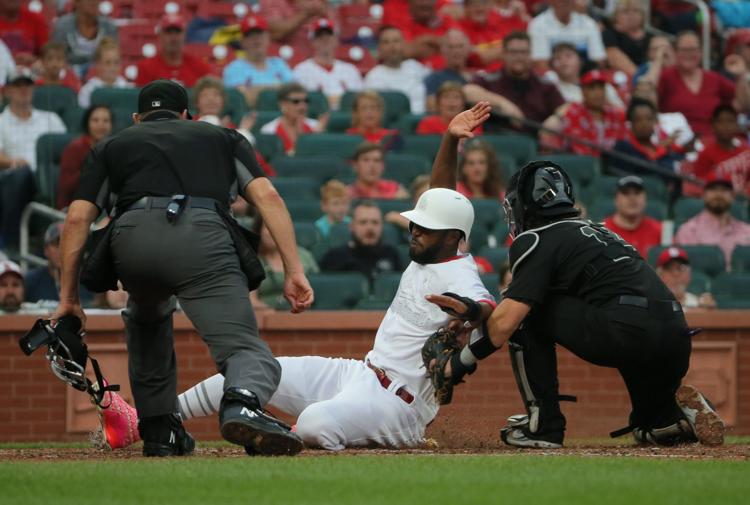 St. Louis Cardinals V Colorado Rockies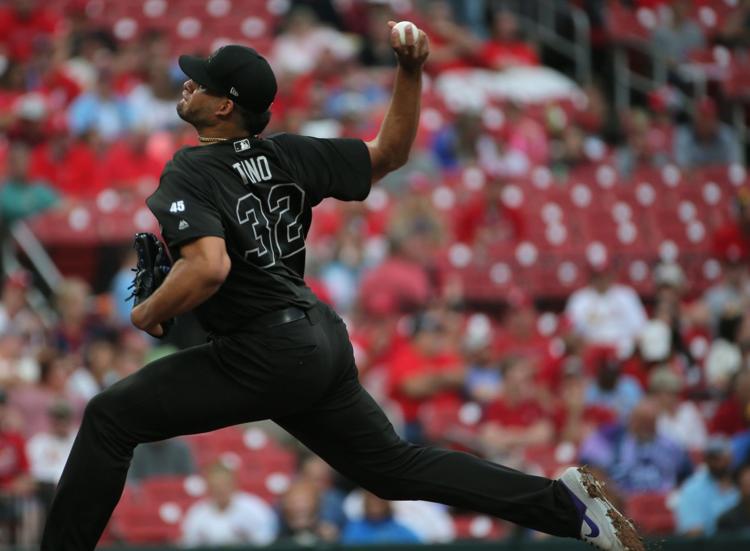 St. Louis Cardinals V Colorado Rockies
St. Louis Cardinals V Colorado Rockies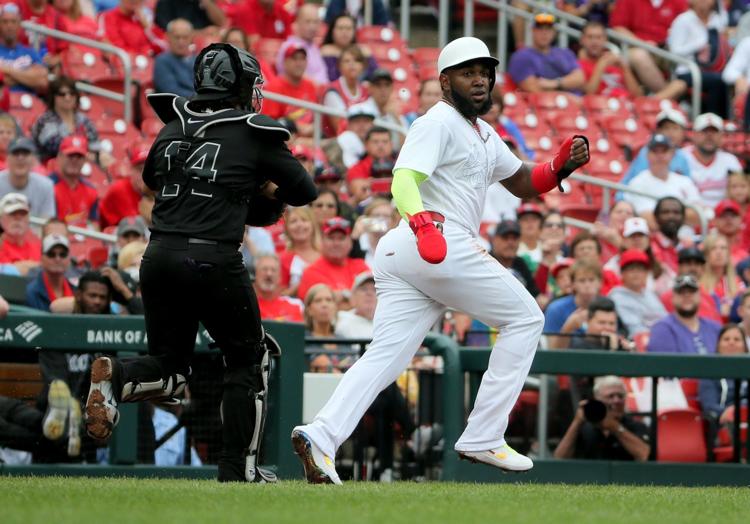 St. Louis Cardinals V Colorado Rockies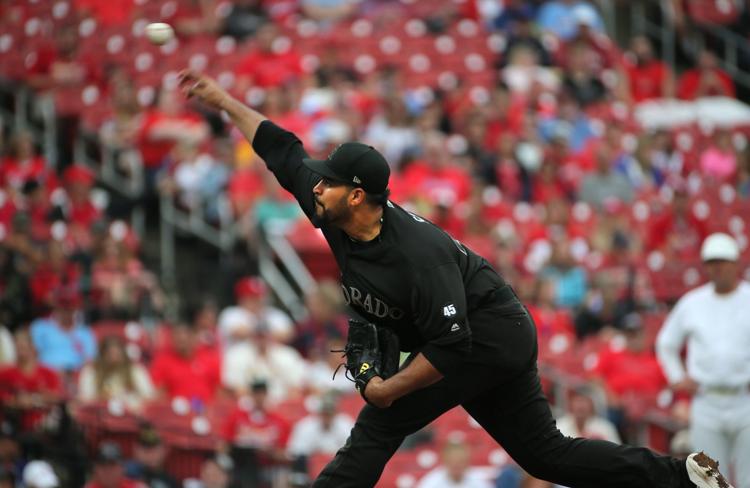 St. Louis Cardinals V Colorado Rockies
St. Louis Cardinals V Colorado Rockies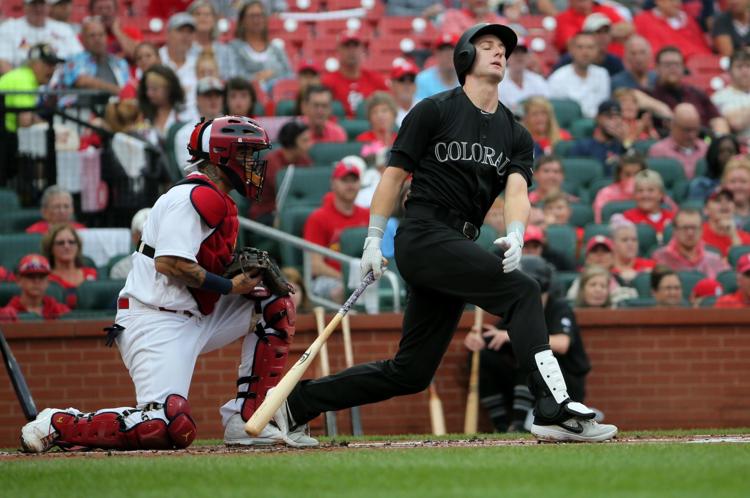 St. Louis Cardinals V Colorado Rockies
St. Louis Cardinals V Colorado Rockies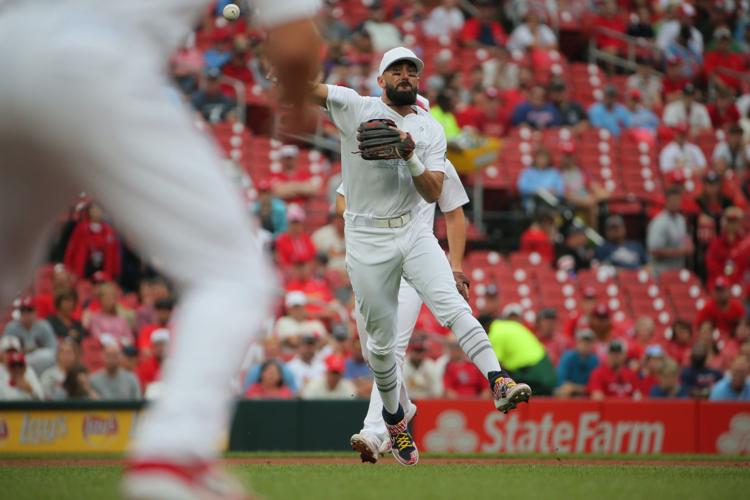 St. Louis Cardinals V Colorado Rockies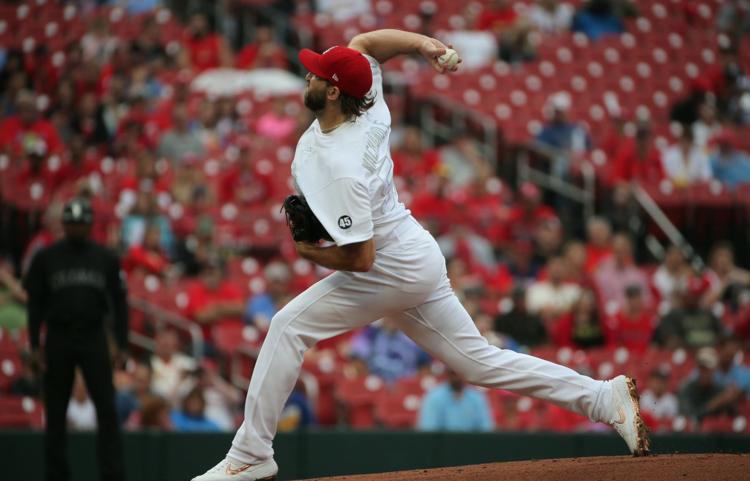 St. Louis Cardinals V Colorado Rockies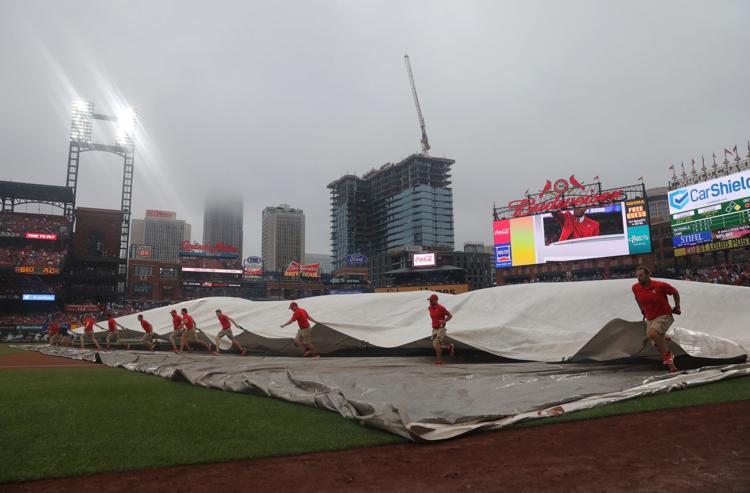 St. Louis Cardinals V Colorado Rockies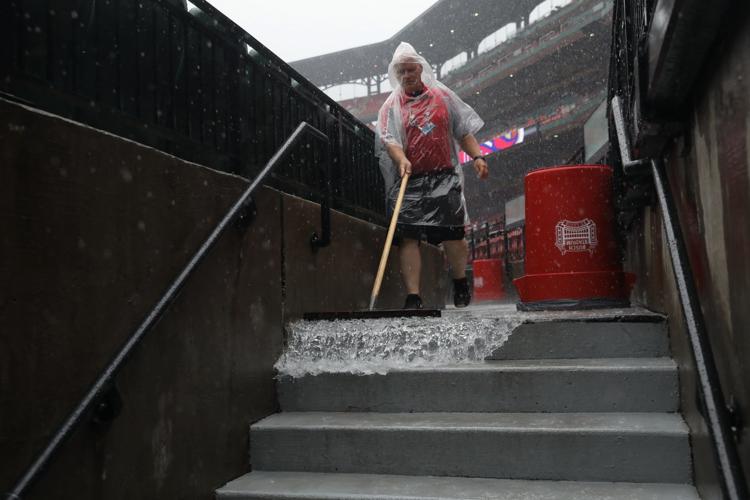 St. Louis Cardinals V Colorado Rockies