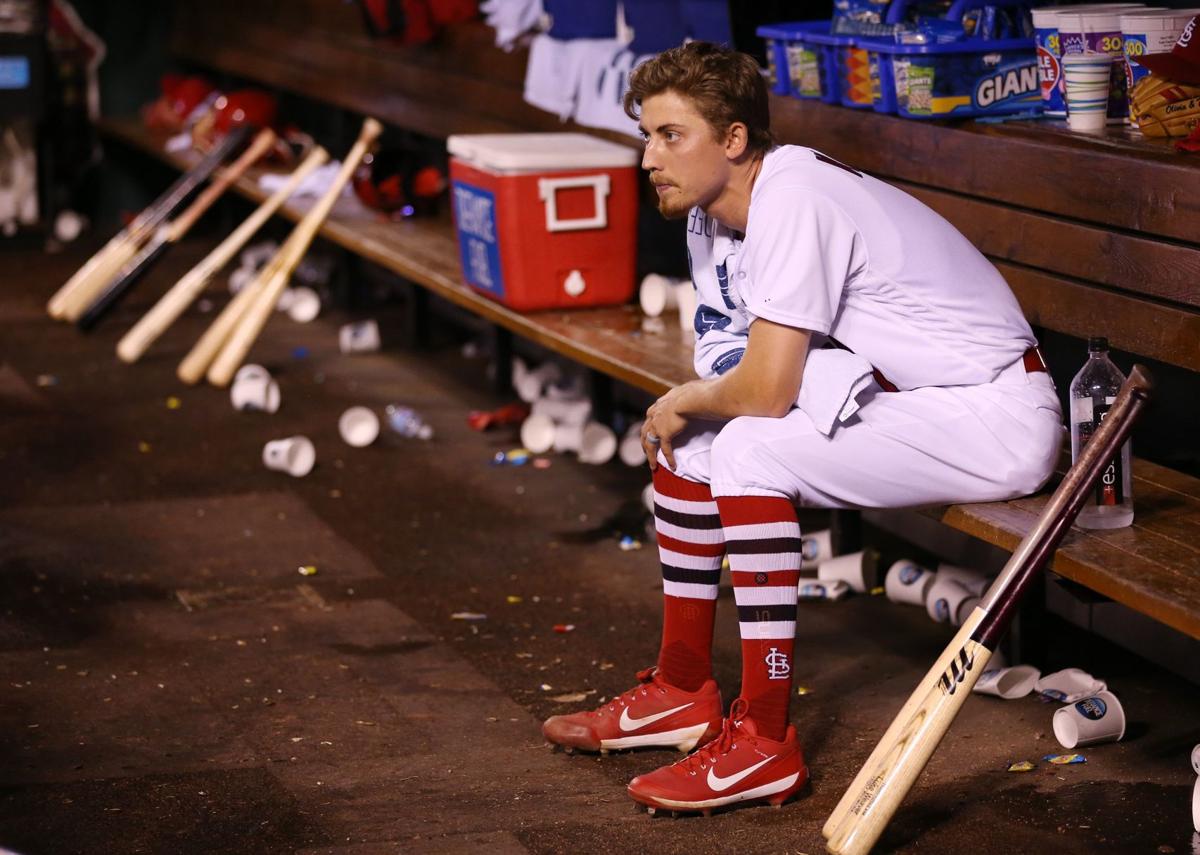 The Cardinals activated righthanded reliever Luke Gregerson (right shoulder impingement) and lefthanded reliever Tyler Lyons (left elbow strain) from the 10-day disabled list for Friday night's game against Cincinnati. The corresponding moves were the optioning of righthanded reliever John Brebbia and righthanded starter Luke Weaver to Class AAA Memphis.
Brebbia has been on this train many times before this season and his subtraction was not a surprise.
Weaver actually won't miss a start.
Since Brebbia and Weaver officially were optioned after Wednesday's game, their 10-day clocks before they could be recalled began on Thursday. The 10th day would be Saturday, July 21, when the team is in Chicago and Weaver, who has been excellent in his last two starts, could be slotted to pitch on Sunday July 22 in the finale of the five-game series. But John Mozeliak, president of baseball operations,  said Weaver, according to a Major League Baseball rule for doubleheaders, could be recalled on July 21 as the 26th man to participate in that day's twin ball.
Until then, Mozeliak said Weaver would get in a short start Monday for Memphis during the major league All-Star break, which begins after this Sunday's games. The Pacific Coast League already has had its break.
The Cardinals plan to start Carlos Martinez, Miles Mikolas and Jack Flaherty, in some order in the Chicago series.  Lefthander Austin Gomber, recently optioned to Memphis where he started on Thursday night, could be recalled to pitch either Saturday or Sunday although Mozeliak said  righthander Dakota Hudson. a 12-game winner at Memphis, also would be a possibility.
Gregerson, 34, has been sidelined since May 16 after which he also had a balky knee tended to while he was on the DL. He has appeared in 12 games for the Cardinals this season and five rehab games at Memphis and Class AA Springfield in which he didn't allow an earned run and fanned five in five innings.
Lyons, 30, went on the disabled list on June 6. In three appearances during his injury rehabilitation assignments between Memphis and Springfield, he had three scoreless innings.
Weaver, who actually has made the most starts for the Cardinals at 19, has a 5-8 mark with a 4.72 earned run average although in his last two starts, he has given up just five hits and three runs in 14 innings. Brebbia is 1-3 with two saves and a 4.13 ERA in 27 relief appearances.
With Weaver gone,  temporarily the Cardinals are at nine relievers, because starter John Gant also has been in the bullpen this week. His next start probably would be July 23 in Cincinnati.