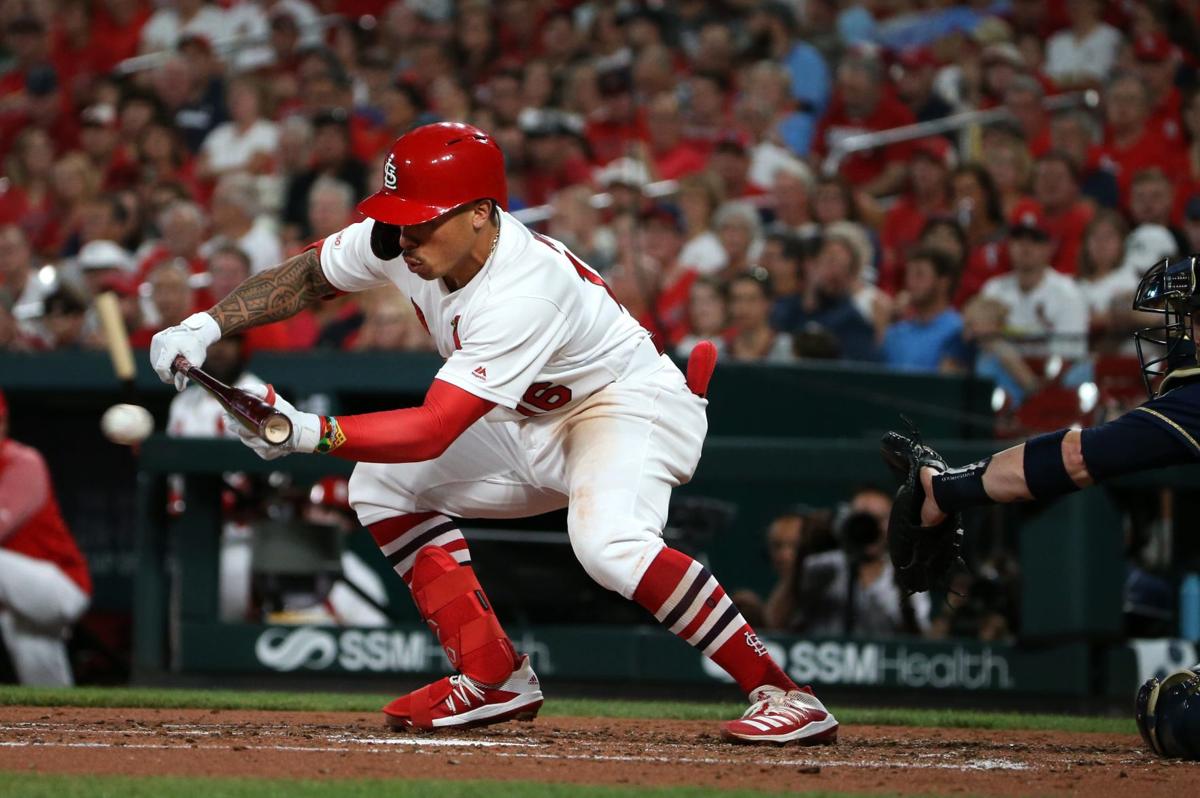 ATLANTA • After testing his injured hamstring with a series of fielding and running drills and rounds of batting practice against teammates, Kolten Wong said he feels ready to start when the playoffs do.
"Kolten will be in the lineup," manager Mike Shildt said Wednesday.
Wong took batting practice at SunTrust Park against Cardinals reliever John Gant on Wednesday.
The Cardinals also confirmed two previously reported aspects of their NLDS plans:
• Jack Flaherty will start Game 2.
• Sixteen-game winner Dakota Hudson will be available out of the bullpen for the first two games of the series. Shildt said the righthander will start in the series, but when will be determined as the series "evolves."
"Dakota will be in the bullpen starting tomorrow," Shildt elaborated. "Because he's flexible, we can see a couple different places for him. Obviously certain point in the game will dictate that. But Dakota will get a start but he'll start tomorrow available in the bullpen."
The team will not announce its full roster for the series until Thursday morning. That is when the final roster must be submitted to the commissioner's office.
Genesis Cabrera will be on the roster, as will Tyler Webb and Andrew Miller to give the Cardinals three lefties out of the bullpen. Gant's work against hitters Wednesday during the workout would imply that he's not on the postseason roster. Shildt said later that Gant was getting his work in and staying sharp -- not working on anything particular.
Shildt declined to reveal the lineup for Game 1 or any details of it outside of Miles Mikolas starting and Kolten Wong returning. If he was really pressed by the media, he likely would have acknowledged that Dexter Fowler will bat leadoff, and that Paul Goldschmidt and Yadier Molina will start at first base and catcher, respectively. The team has discussed Fowler in center to start the series to free up right field for Tommy Edman and place Carpenter at third base.
"It means you'll see the lineup tomorrow," Shildt said. "But I'm not going to announce the lineup until tomorrow. Guys don't know that. That's fair."
PROJECTED ROSTER
The Cardinals' projected roster for the NLDS, compiled by the Post-Dispatch:
Pitchers (12): Miles Mikolas, Jack Flaherty, Adam Wainwright, Dakota Hudson, Genesis Cabrera, Tyler Webb, Andrew Miller, John Brebbia, Dominic Leone, Ryan Helsley, Giovanny Gallegos, Carlos Martinez.
Catchers (2): Yadier Molina, Matt Wieters.