His inability to attain and sustain the intensity required to advance as the starter Carlos Martinez wanted to be this season has made the Cardinals' decision for them.
Whenever he returns from injury, he'll do so as a reliever.
Martinez completed another in a series of bullpen sessions Tuesday at Busch Stadium, and rather than relocate his rehab to Jupiter, Fla., to accelerate a rise back to the majors and the rotation, he'll remain with the team this week. His focus will be on "shorter-burst" outings, manager Mike Shildt confirmed.
The decision was made after a conversation with Martinez during which he described what the Cardinals also saw — limits Martinez had pitching at full-throttle, for a higher pitch count, and recovering well enough to start.
"He's in a spot, quite honestly, (where) the best road right now for Carlos is to continue to get his side work and it looks like it will be better for him in a short stint," Shildt said. "... Right now, he's in a mindset — and we are with his feedback — about being able to move forward with shorter, shorter full-out intensity."
Martinez, 27, is scheduled to throw another bullpen session Friday at Busch, and the Cardinals continue to urge him to "let it eat," or throw at full strength. He'll have at least another two before the Cardinals decide whether he moves on to face hitters. Shildt called even the new schedule "fluid."
The decision to shift him to relief might not hasten his return, and Shildt insisted that a quicker rehab process was not a driving factor in moving Martinez to a reliever's schedule.
"We will never push somebody beyond what they're comfortable," he said.
Throughout his ongoing and recurring issues with his shoulder, Martinez has described a hesitance to throw at full-strength, to, as Shildt said recently, "unleash the hounds."
Martinez has explained multiple times that he stops himself out of fear of future injury or lack of trust in his shoulder. Three times last season a weakness in his shoulder led to injuries elsewhere — up his arm and through his ribcage — and it was soreness in that same area that sidelined him for all of spring training this year. Officially, Martinez is on the injured list because of a shoulder cuff strain, though the injury also has been described as weakness in the muscles needed to decelerate his arm when pitching. He has trouble maintaining strength.
Shildt called the throwing program the club created for Martinez "very, very, very conservative, pro-Carlos." Martinez's shoulder health and strength has checked out with the medical staff and team physicians, Shildt said.
The team's goal had been to build Martinez up as a starter, shepherd him through a rehab assignment that included starts at minor-league affiliates, and then base his role on how he recovered and what they needed. They'll never get to ask that second question.
"We can't push a rope and say we want you to start but your capacity is to be in the bullpen," Shildt said. "We were pretty sincere: If he could build up and start we would then have some flexibility to have some choice between the two (roles). But we also didn't want to pigeonhole him into he had to create the opportunity for us. The opportunity for him is to be in that shorter-burst time frame."
When he returned from the third of three IL stints a year ago, Martinez did so as a reliever. He didn't have the time to build up arm strength to start, and the Cardinals felt the everyday nature of relief would get a better commitment from Martinez who had let his between-start work lapse at times when he was in the rotation. He responded with five saves in September, and in 15 games as a reliever he struck out 19 and had a 1.47 ERA in 18 1/3 innings.
He said he relished the late-game assignments and threw without trepidation.
"We want Carlos on the club," Shildt said. "That's why we get all the questions, right? He's a clear talent. Multiple (time) All-Star. He's a guy with a well-above average, proven skillset at this level. So we all recognize how much we'd like to have him on the team in whatever capacity we can have him in. But it's not in front of what's best for him."
GREGERSON, UNSCRIPTED
Veteran reliever Luke Gregerson will join Class AA Springfield on Wednesday to begin the final phase of his return toward the majors. Throughout the first 20 days of his rehab assignment, Gregerson has appeared in planned appearances and to start innings or games. In Springfield, Mo., he'll be used in a more traditional relief role — with uncertain assignments, mid-inning appearances, and back-to-back days, if needed.
Gregerson has yet to allow a run or walk a batter in his eight innings of rehab work. He has seven strikeouts. He's penciled in to join the big-league team Monday in Washington.
"Night and day from last year," said Gregerson, who has dealt with shoulder and knee issues throughout the past season and a half. "Last year I would have a hard time bouncing back from an outing no matter how many pitches I threw. Right now, it seems like —knock on wood, cross my fingers — I haven't been getting sore."
EXTRA BASES
Harrison Bader (hamstring) ran the bases during batting practice without issue and it is "highly probable," according to Shildt that he'll be activated before Wednesday's game.
• Tyler O'Neill (elbow) began a rehab assignment Tuesday with Springfield and was 0 for three with two strikeouts. He's scheduled to play two more days with the S-Cards and is expected to return to the big leagues on Friday.
• To make room on the active roster for Tuesday's starter Daniel Ponce de Leon, the Cardinals sent outfielder/infielder Drew Robinson to Class AAA Memphis.
Cardinals vs. Brewers at Busch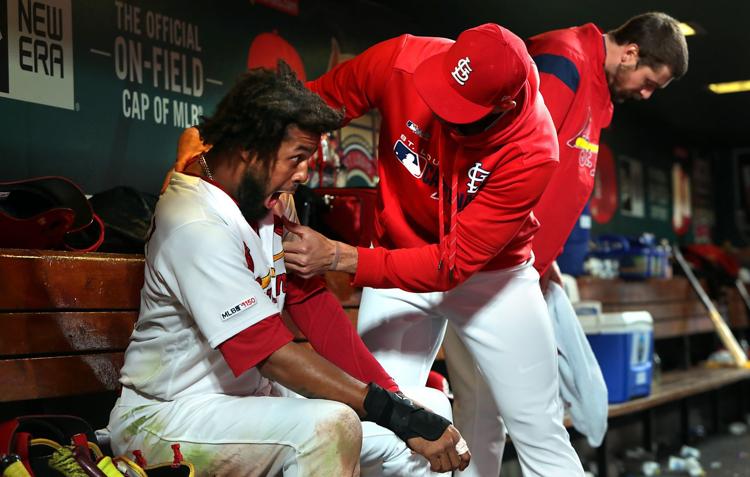 Cardinals vs. Brewers at Busch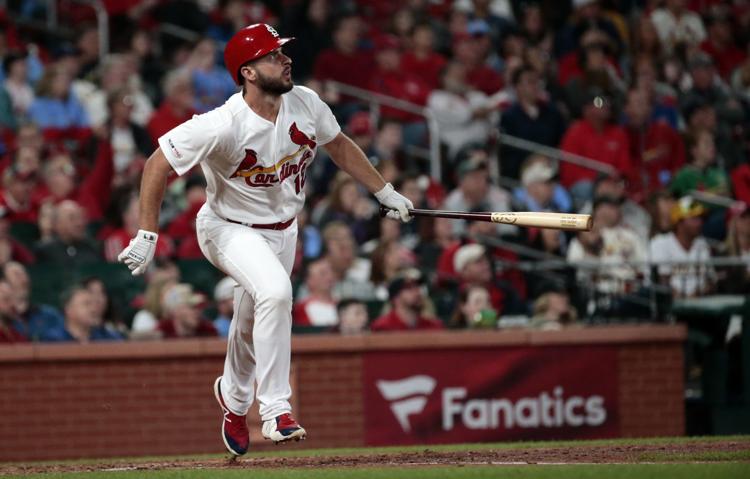 Cardinals vs. Brewers at Busch
Cardinals vs. Brewers at Busch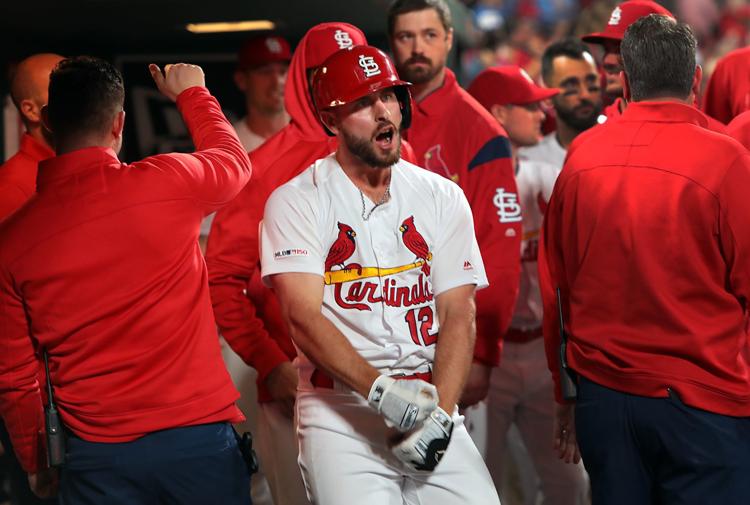 Cardinals vs. Brewers at Busch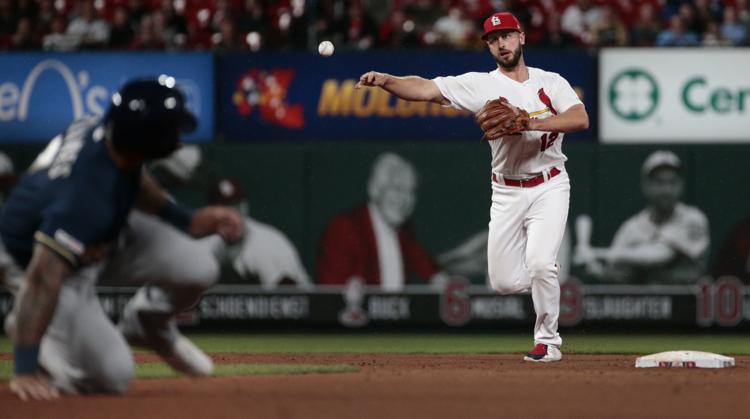 Cardinals vs. Brewers at Busch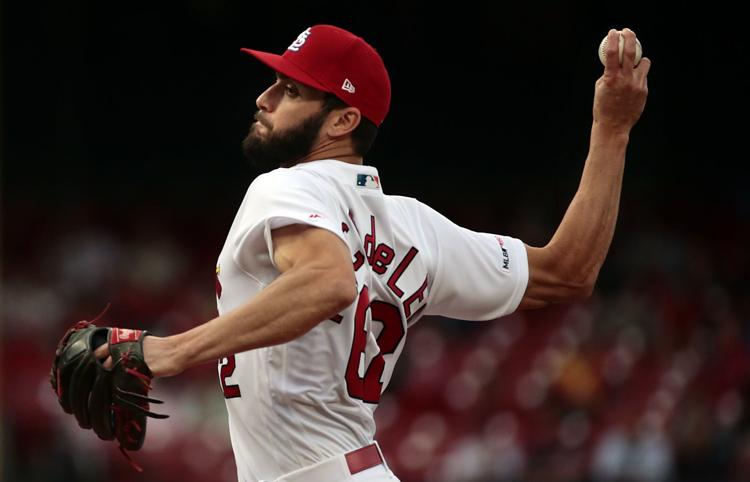 Cardinals vs. Brewers at Busch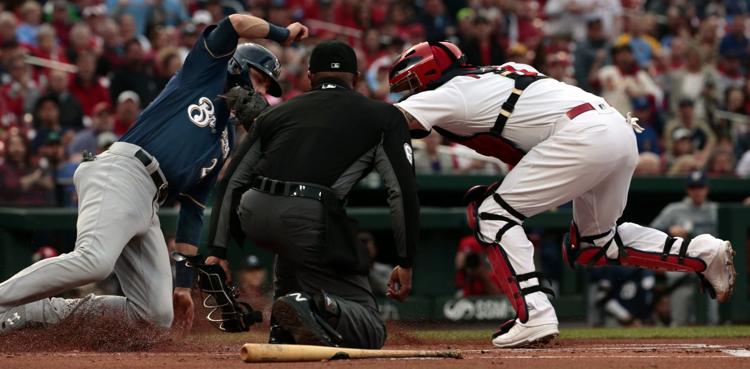 Cardinals vs. Brewers at Busch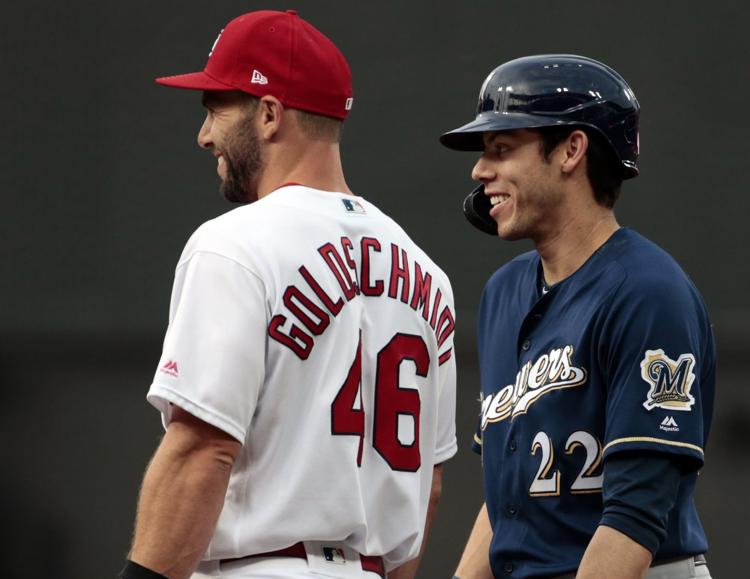 Cardinals vs. Brewers at Busch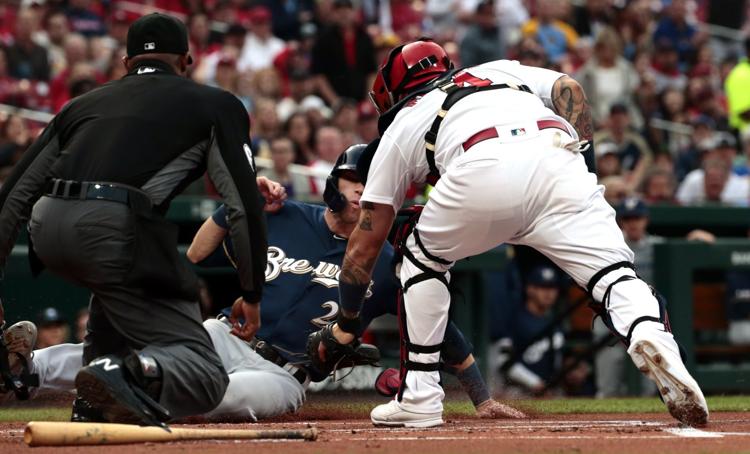 Cardinals vs. Brewers at Busch

Cardinals vs. Brewers at Busch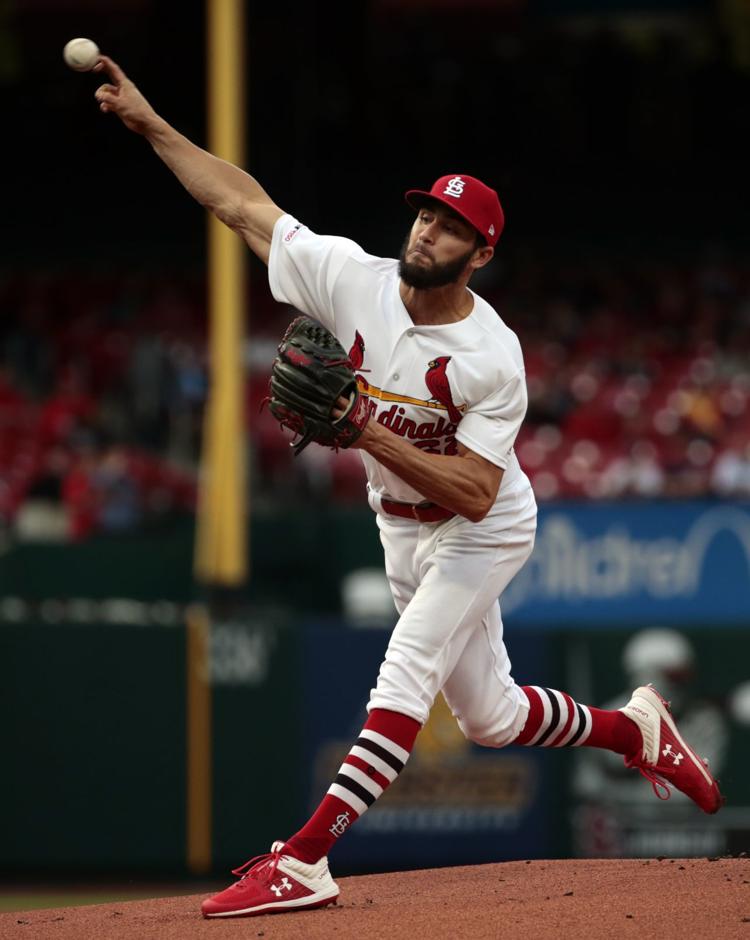 Cardinals vs. Brewers at Busch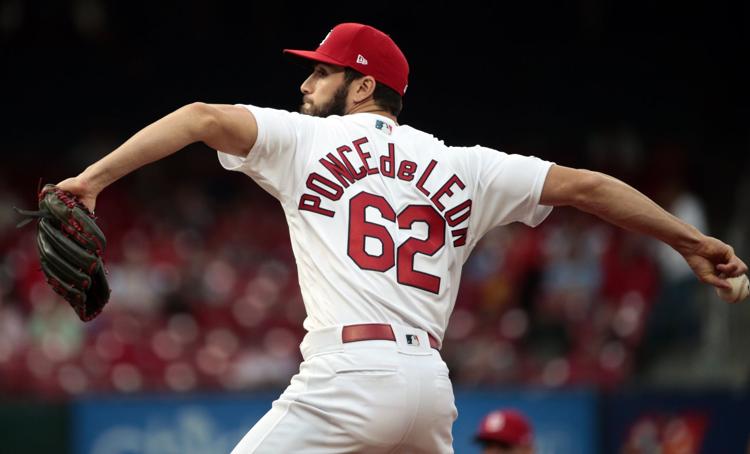 Cardinals vs. Brewers at Busch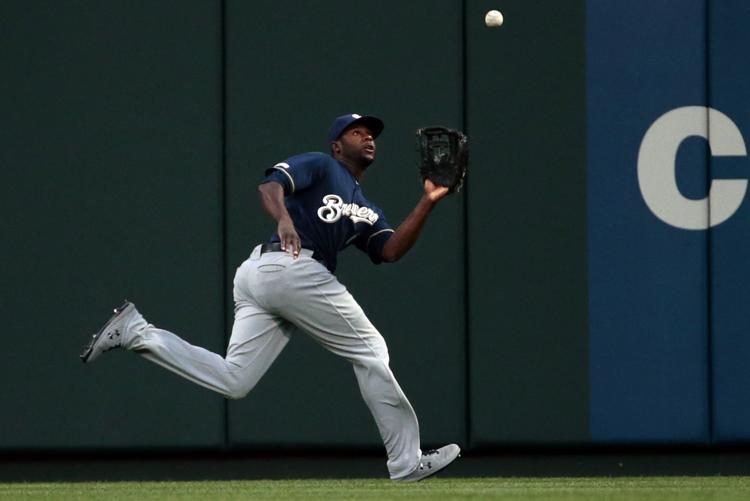 Cardinals vs. Brewers at Busch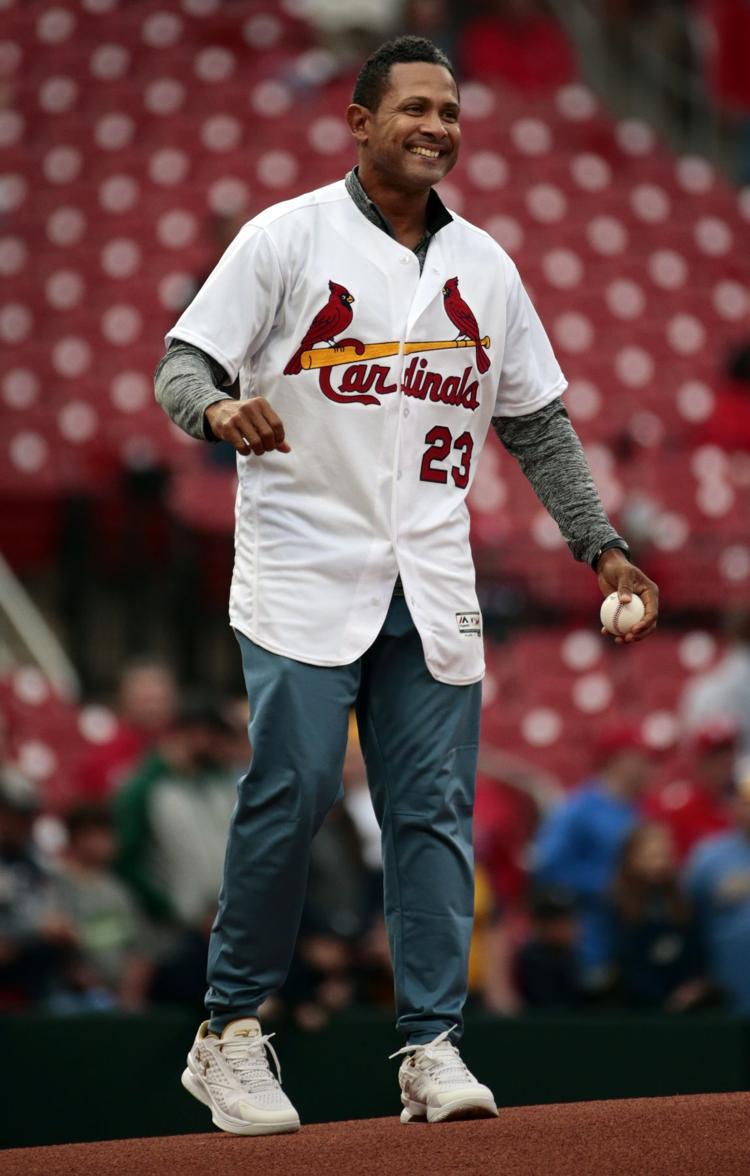 Cardinals vs. Brewers at Busch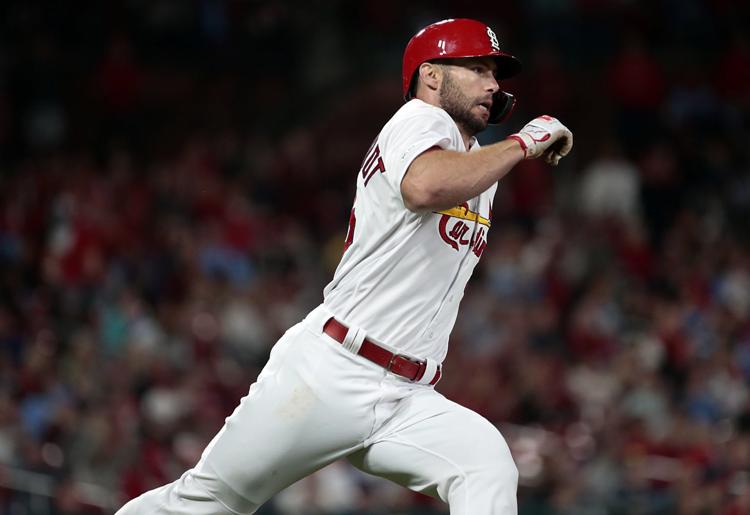 Cardinals vs. Brewers at Busch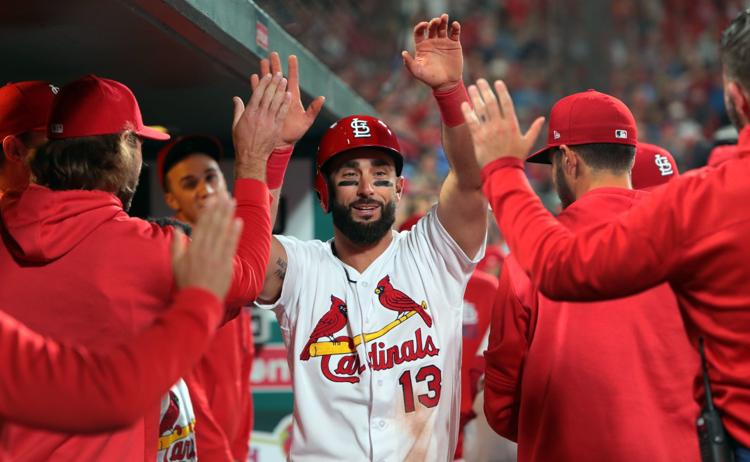 Cardinals vs. Brewers at Busch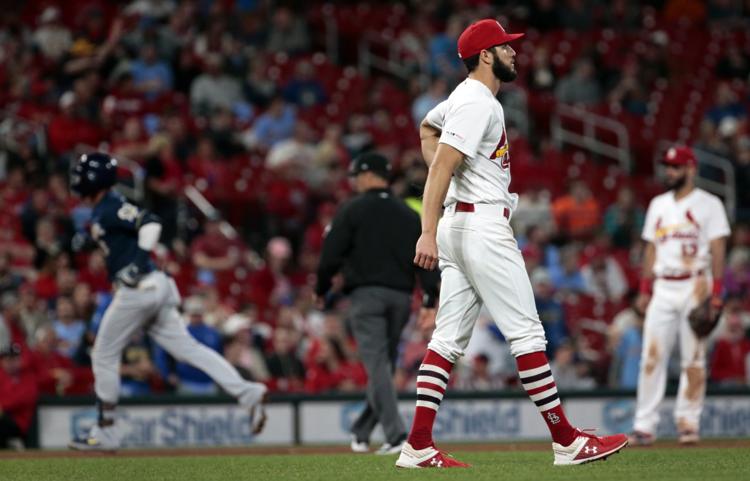 Cardinals vs. Brewers at Busch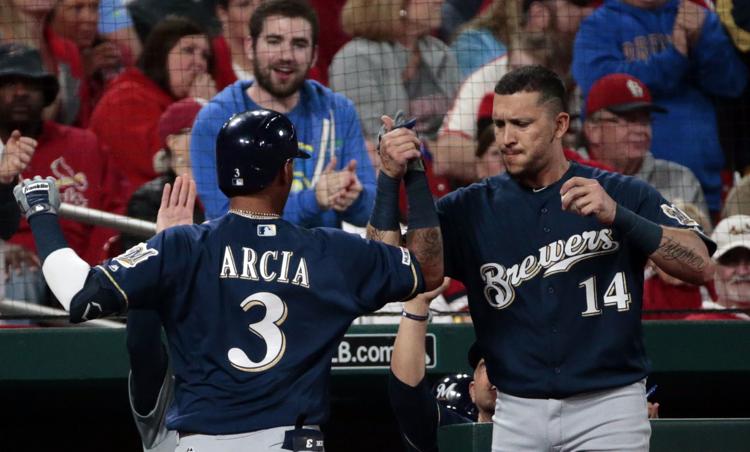 Cardinals vs. Brewers at Busch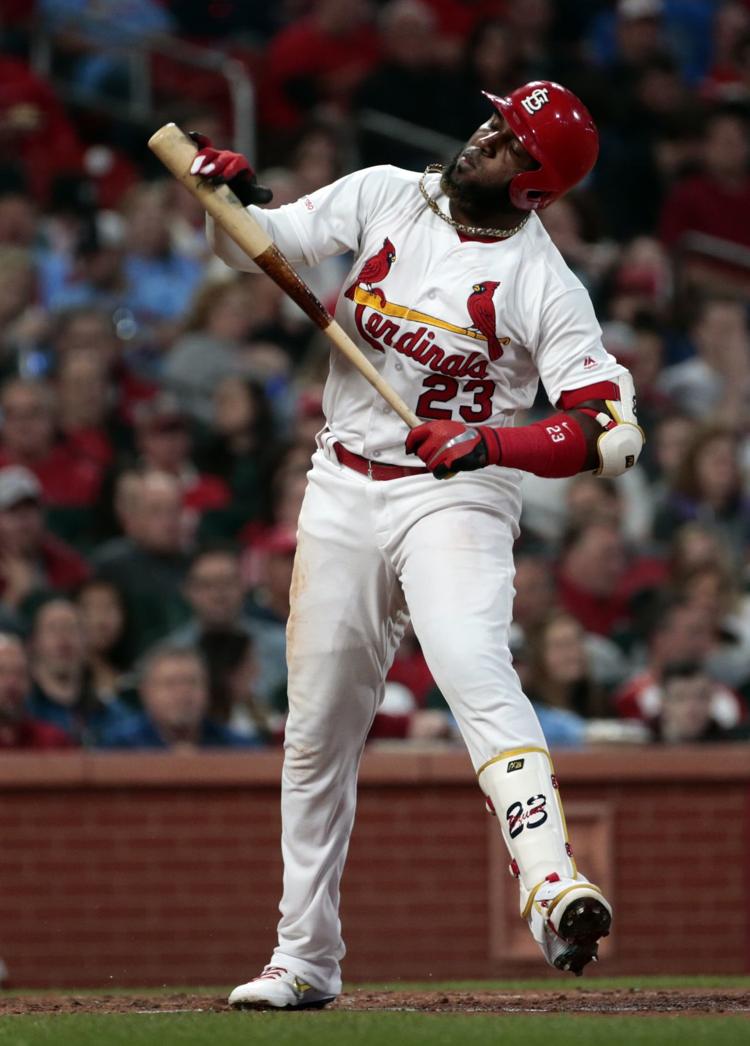 Cardinals vs. Brewers at Busch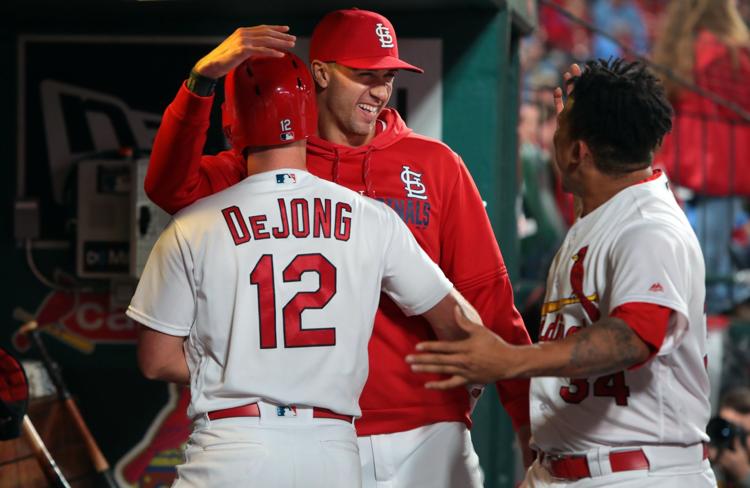 Cardinals vs. Brewers at Busch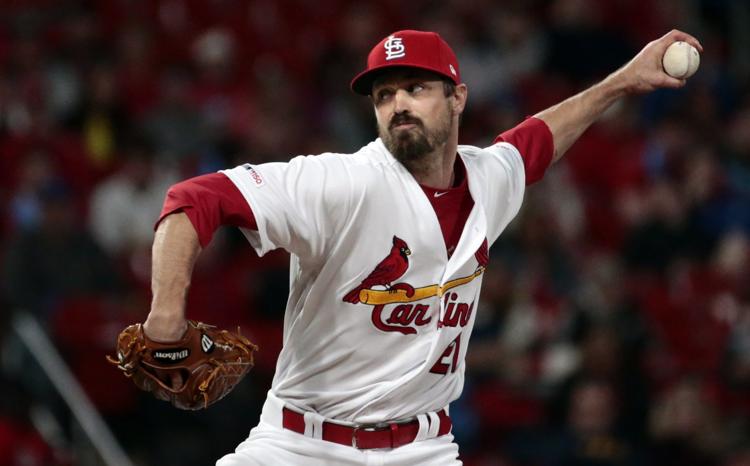 Cardinals vs. Brewers at Busch