At a defining moment during one of several conversations Oliver Marmol had recently with burgeoning slugger Nolan Gorman about giving him the chance to expand his role with the team and test his might against left-handed pitching, the manager asked him a question with a wink.
"Ready to grow up?" Marmol said.
Gorman said yes, he wanted that opportunity.
"More than anything," the infielder explained later. "That's why we're all here. We all want to be in there every day. I want it more than anything."
Within a week of being asked if he was ready to grow up, Gorman has gone up, up, and away. He's taken flight. The second-year big-leaguer hit his first career home run against a left-handed pitcher earlier in this homestand and, on Saturday night, obliterated a tie game with his second career home run off a left-handed pitcher. Gorman's three-run homer in the eighth inning after an intentional walk to Paul Goldschmidt pushed the Cardinals out of a 3-3 tie with the Los Angeles Dodgers and toward a 6-5 victory at Busch Stadium.
Just a day before, his manager described how difficult it was to get a smile from the young masher and that it was downright impossible to tell if he was zero-for-three or three-for-three because of his steady pulse.
Yet, there he was in the eighth inning spiking his bat in celebration.
"I don't know what that was," said Gorman, conceding he usually doesn't do it much, so he does not have any practice with bat-flip flair. "Honestly, the crowd fired me up as well, too. Felt like a playoff atmosphere. I think that had a big part of it."
Gorman's home run came on the year anniversary of his major-league debut – a date he knew because it's "pretty engrained in my head" – and what a difference a year makes. In the previous 12 months, he's been neutralized by elevated fastballs, demoted to Class AAA Memphis, tasked with an offseason swing adjustment, and celebrated for a strong spring training that hinted at a breakout. Within the past two weeks, he's advanced from the Cardinals' surefire designated hitter against right-handed starters to appearing in the starting lineup against left-handed pitchers. One short edit of the lineup is one major leap for the former first-round pick.
The thrust of the conversations Gorman has had with Marmol was how his playing time against left-handed pitchers would increase – but it would not be a test drive of a few games.
It would be a commitment, an investment.
"We need to find out," Marmol said recently.
"That takes reps and opportunities and that's why I don't want to view it as let's see how you do within the next 10 at-bats against a lefty," Marmol elaborated late Saturday night. "No, he needs to see left-handers in order to continue to get comfortable with them. It's a big bat, and he continues to improve. … And now he has answers for a lot of different pitches."
In his rookie season, Gorman had 19 at-bats against left-handed pitching to go with a .211 average and a .316 slugging percentage. This season began with similar limited usage – no starts vs. lefties, few at-bats against lefty relievers. He entered Saturday's game with 12 at-bats against lefties in the Cardinals' first 46 games of the season, and he had five since Tuesday. At the same time, against right-handers he's done enough damage to be second in the National League in RBIs, an early candidate to represent the Cardinals in the All-Star Game or possibly Home Run Derby, and bat third for the Cardinals with his 1.024 OPS vs. right-handed pitchers. Gorman spent the offseason working to be more upright at the plate and to alter his swing so that it stayed in the zone longer, maintain its ability to catapult pitches and do so with power but from more areas of the strike zone. Each major-league hitting coach the Cardinals have spent time in person with Gorman this past winter, and head hitting coach Turner Ward traveled to meet Gorman and see his progress.
The young infielder has given the Cardinals the left-handed presence between Paul Goldschmidt and Nolan Arenado that they've long sought, and now they want to see if Gorman is even more.
And opponents are finding out, too.
Tommy Edman opened the eighth inning with a double, and with first base open, a lefty on the mound, and a craving for a double play the Dodgers intentionally walked Goldschmidt, the reigning National League MVP.
"That's what the manager is going to do 100 out of 100 times," Gorman said.
The Dodgers' reliever, Victor Gonzalez, has held left-handed batters to a .190 average and a .248 slugging percentage in his 65 big-league games. He has almost as many strikeouts of lefties (26) as total bases allowed (30). To the 138 left-handed hitters he's faced, Gonzalez has allowed one home run to a lefty, three total in 276 batters faced in the majors.
Gorman ignored a first-pitch sinker from Gonzalez. He took a sinker on the lower lip of the strike zone for a called strike one. At 1-1, Gonzalez went back to the sinker. This one was a little slower, a little more up, and then it was gone – over the right field wall. Gorman regained the Cardinals' three-run lead that had been lost a few innings earlier, and his 13th home run added to the left-handed presence he's became between MVP-caliber pillars.
"It's huge. It makes matchups tougher," said starter Miles Mikolas, who allowed three runs in seventh inning. "You see they kind of walk Goldy to get to him, and he's still able to put that swing on a ball. It's definitely going to make opposing managers and their bullpens a little uneasy if they can't just throw a lefty on a lefty and expect him to get himself out. He's hanging in there. Tough at-bats and putting a good swing and good swings with power on left-handed pitching."
In his past nine games, Gorman has hit five homers, driven home 15 runs, and batted nearly .500 (14-for-29).
His slugging percentage in that span is greater than 1.000.
Two of his three most recent homers came off lefties.
Seven of Gorman's home runs have put the Cardinals ahead in the game, and that leads the National League. He's second only to Aaron Judge, the Yankees' record-setting slugger.
"He fits into that bucket of guys who – he's really strong, he's in the air," Marmol said. "And he's not swinging and missing a whole lot."
In the late innings Saturday, after LA had rallied to tie on J. D. Martinez's three-run homer off former college teammate Mikolas, the Cardinals leaned on two of the players on the roster who have the calmest demeanor. If Willson Contreras "head on fire" style was the story of Thursday's win against the Dodgers, then Gorman steady pulse and reliever Giovanny Gallegos' calming presence ruled Saturday. Gorman delivered the homer for a lead and, with the tying run in scoring position, Gallegos entered in the ninth to assure that lead would hold.
Gallegos ended the game and secured his fourth save by getting Mookie Betts on a full-count called strike three that ended the game.
Gorman did what the manager said can be difficult to get the young slugger to do – he grinned through his post-game interviews. He's new to it, after all.
"Fun to watch," Marmol said.
Photos :Gorman three-run homer, launches Cardinals 6-5 win over Dodgers
St. Louis Cardinals face Los Angeles Dodgers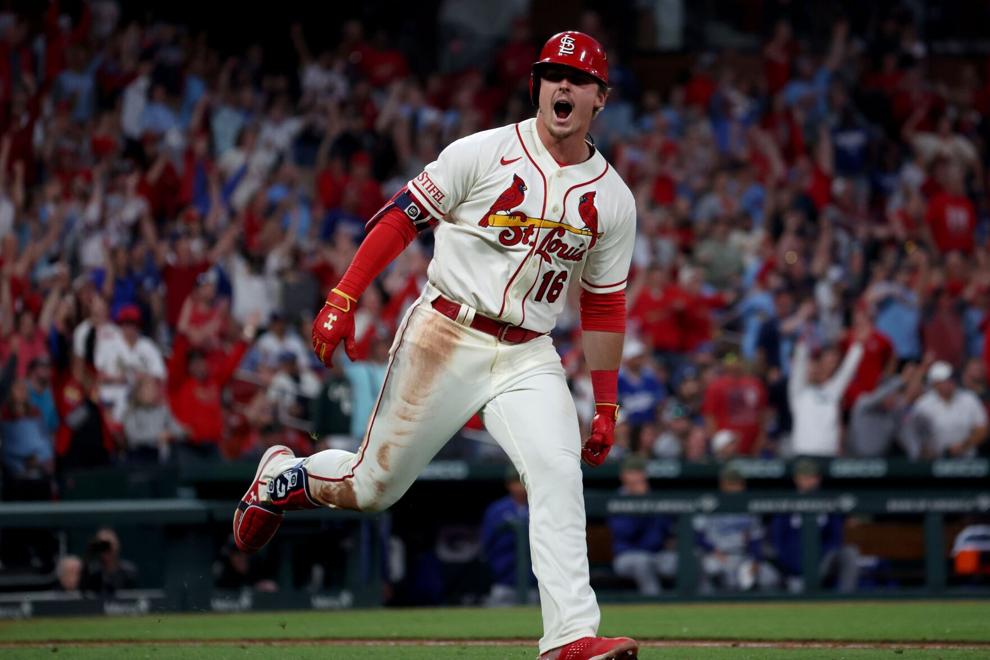 St. Louis Cardinals face Los Angeles Dodgers
St. Louis Cardinals face Los Angeles Dodgers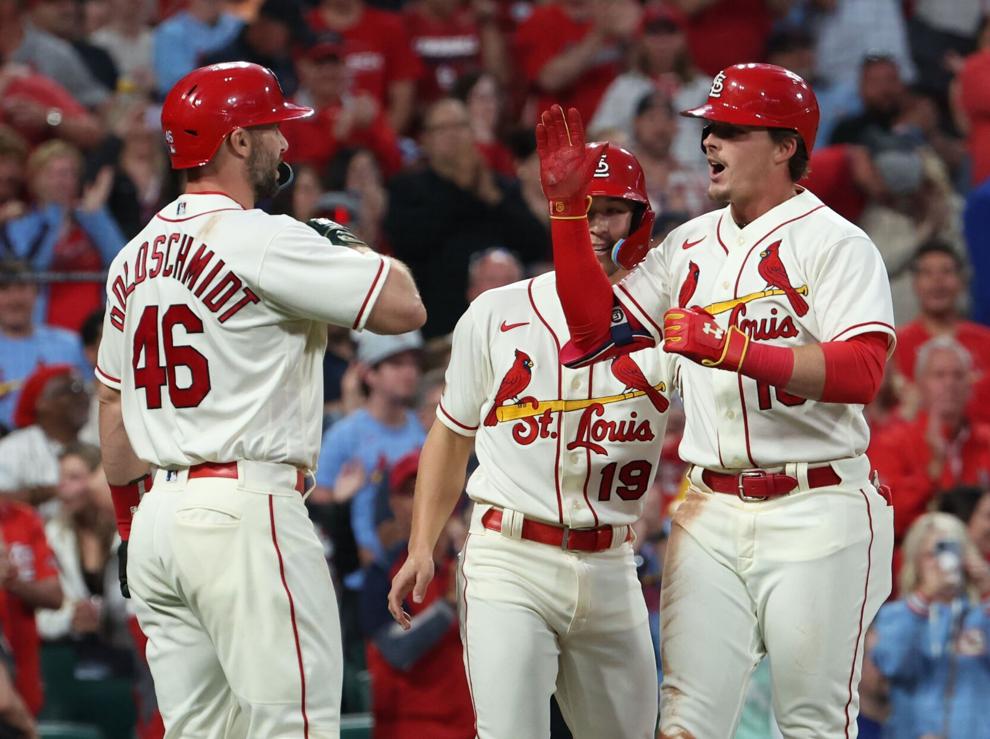 St. Louis Cardinals face Los Angeles Dodgers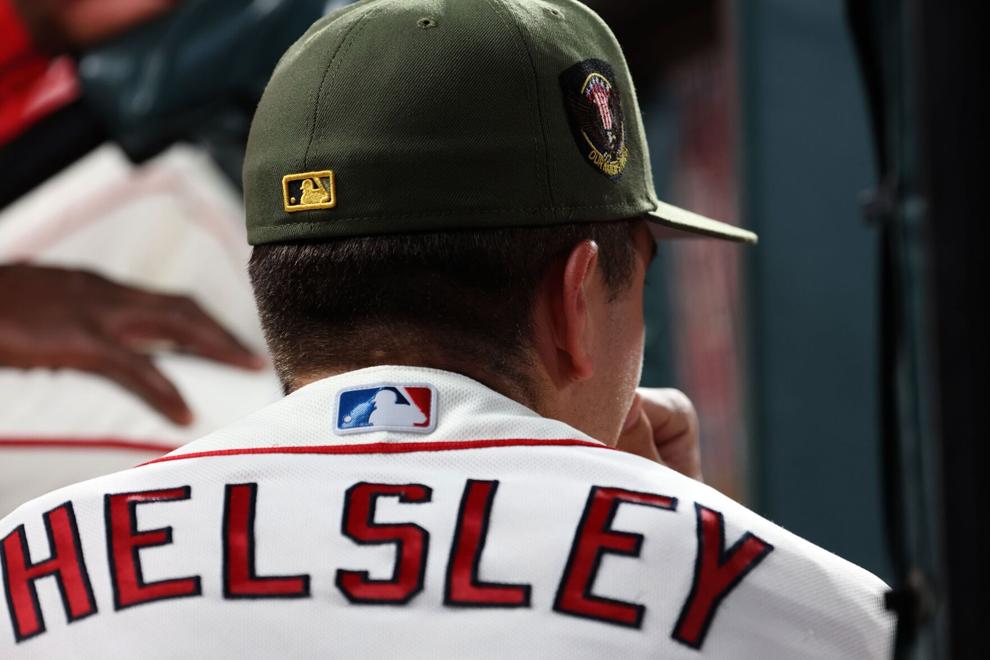 St. Louis Cardinals face Los Angeles Dodgers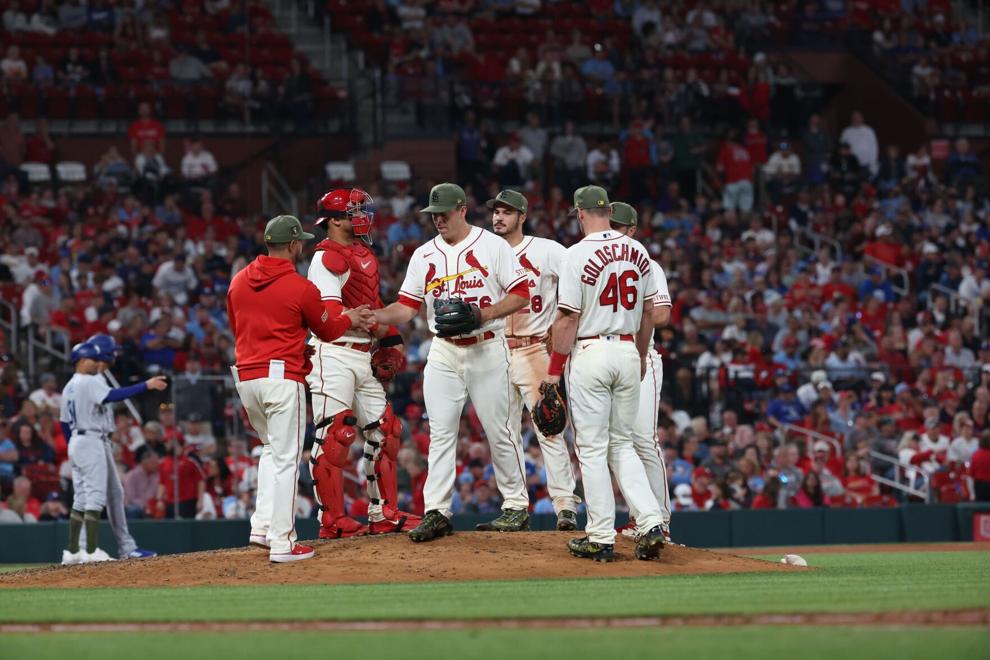 St. Louis Cardinals face Los Angeles Dodgers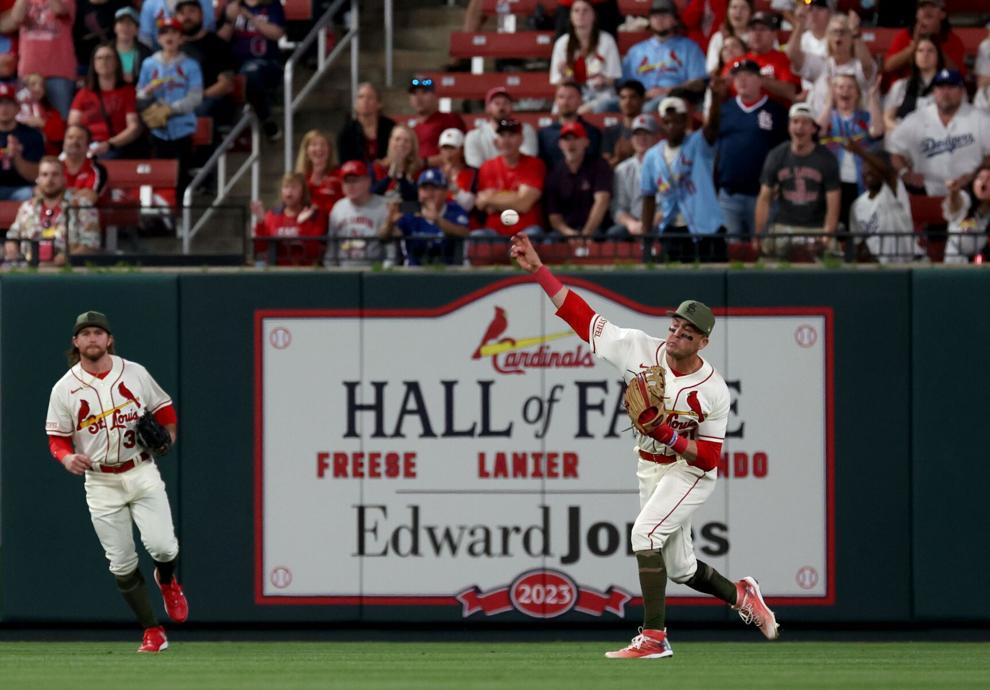 St. Louis Cardinals face Los Angeles Dodgers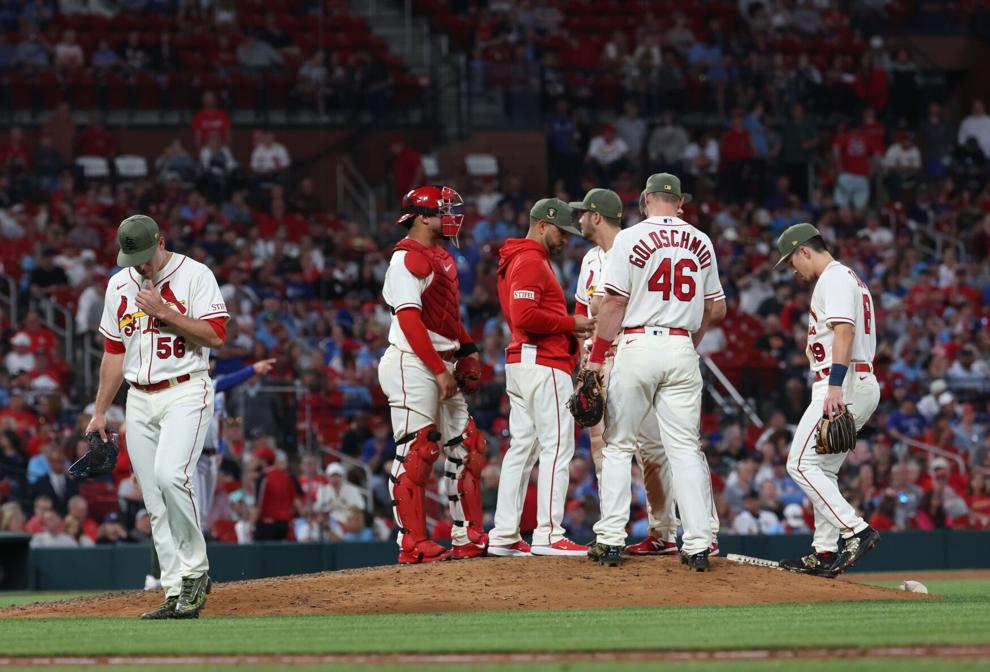 St. Louis Cardinals face Los Angeles Dodgers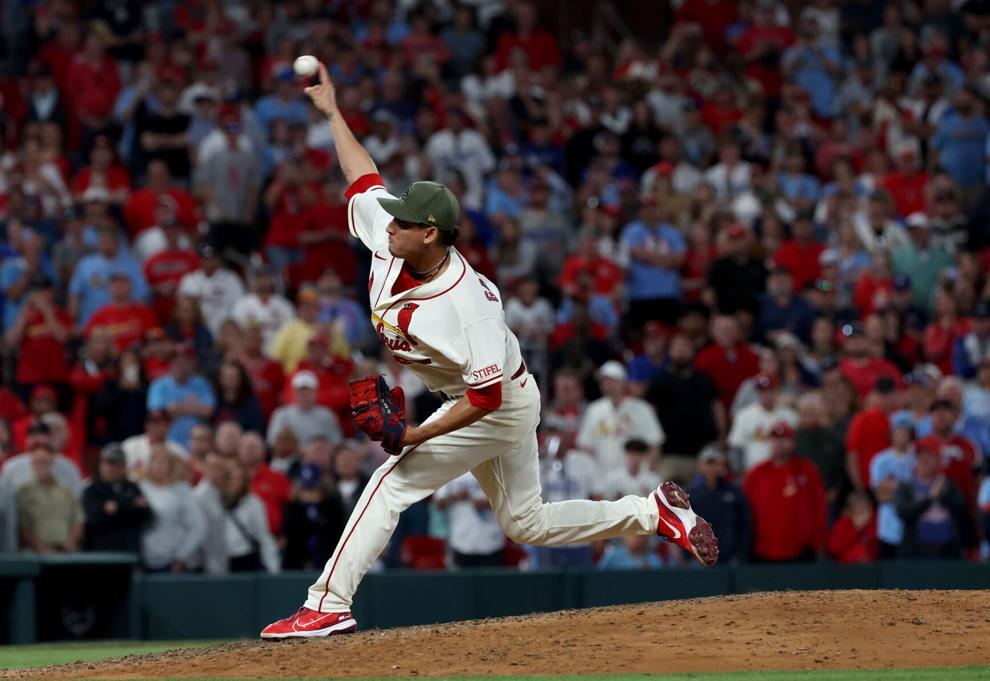 St. Louis Cardinals face Los Angeles Dodgers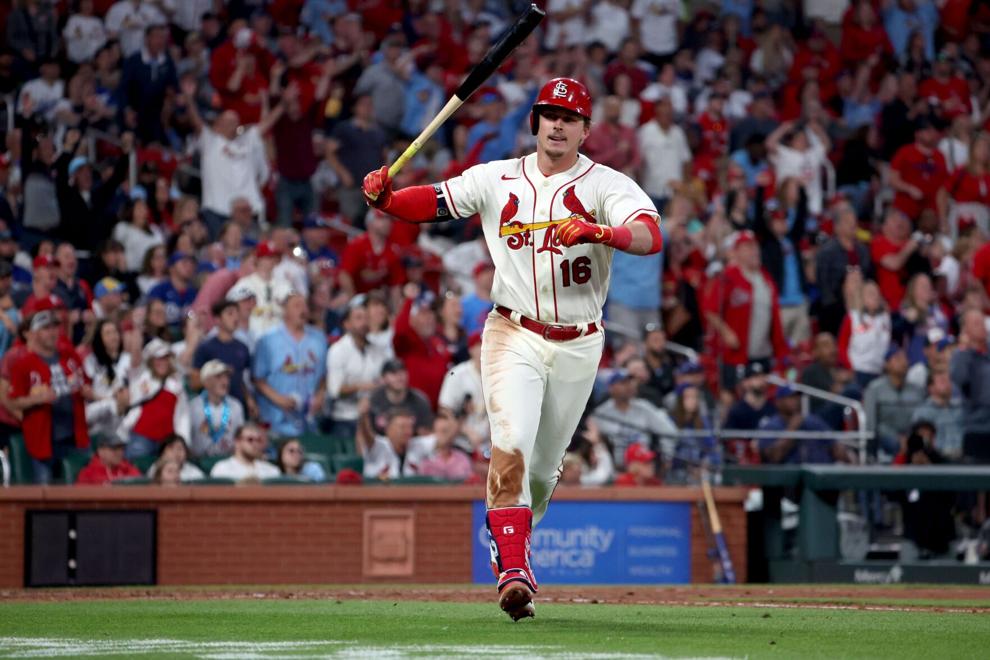 St. Louis Cardinals face Los Angeles Dodgers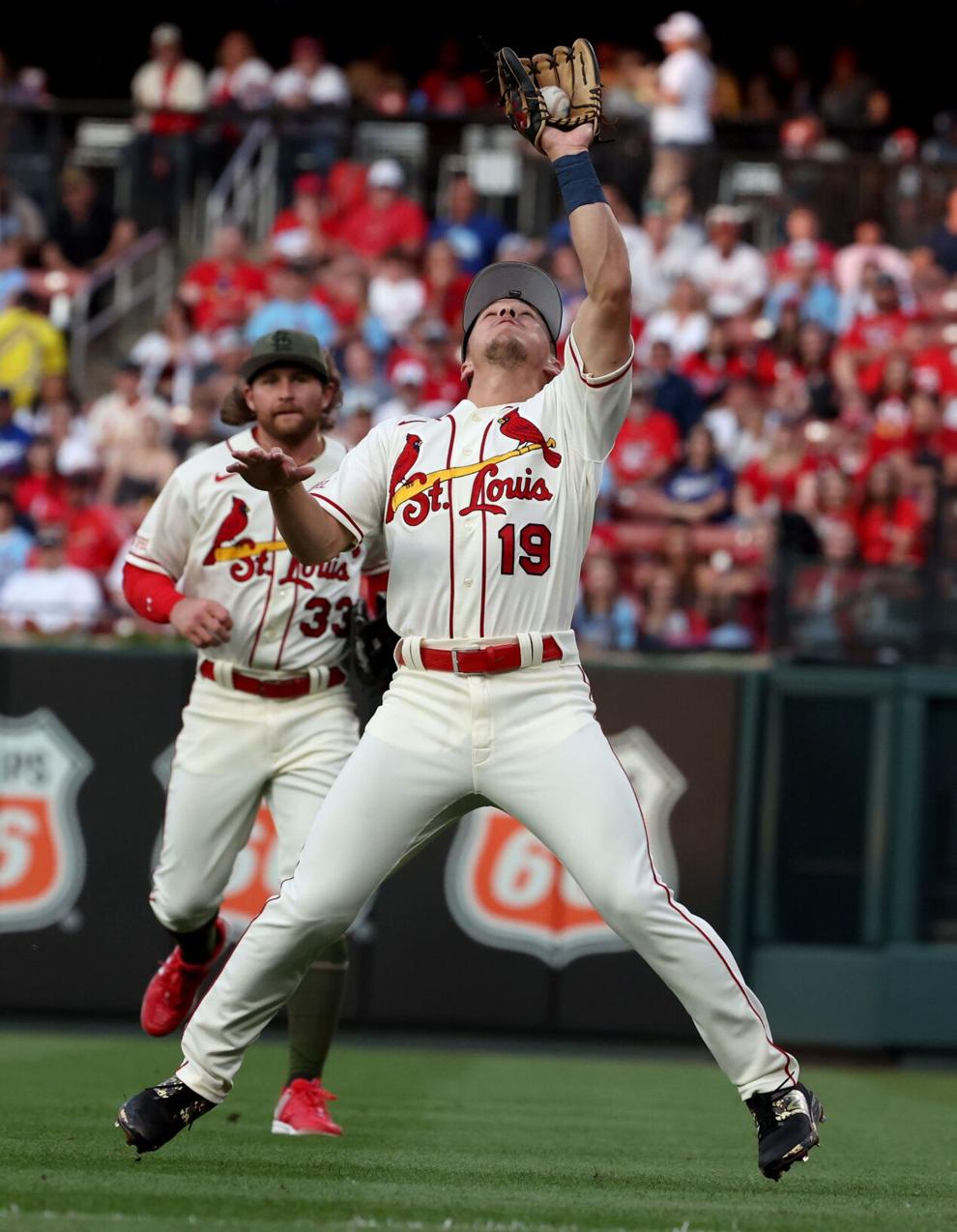 St. Louis Cardinals face Los Angeles Dodgers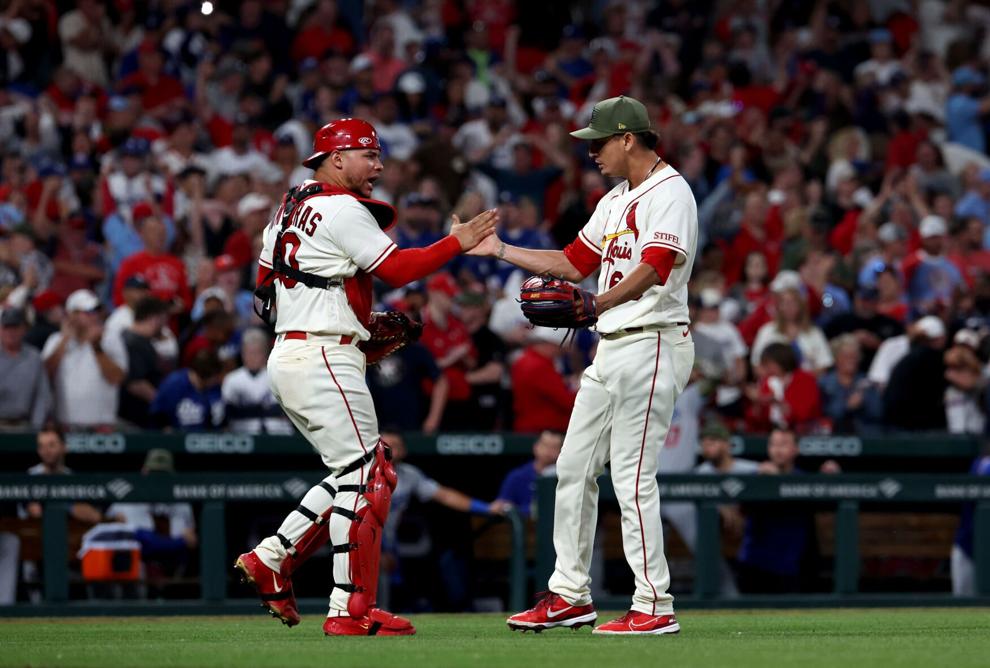 St. Louis Cardinals face Los Angeles Dodgers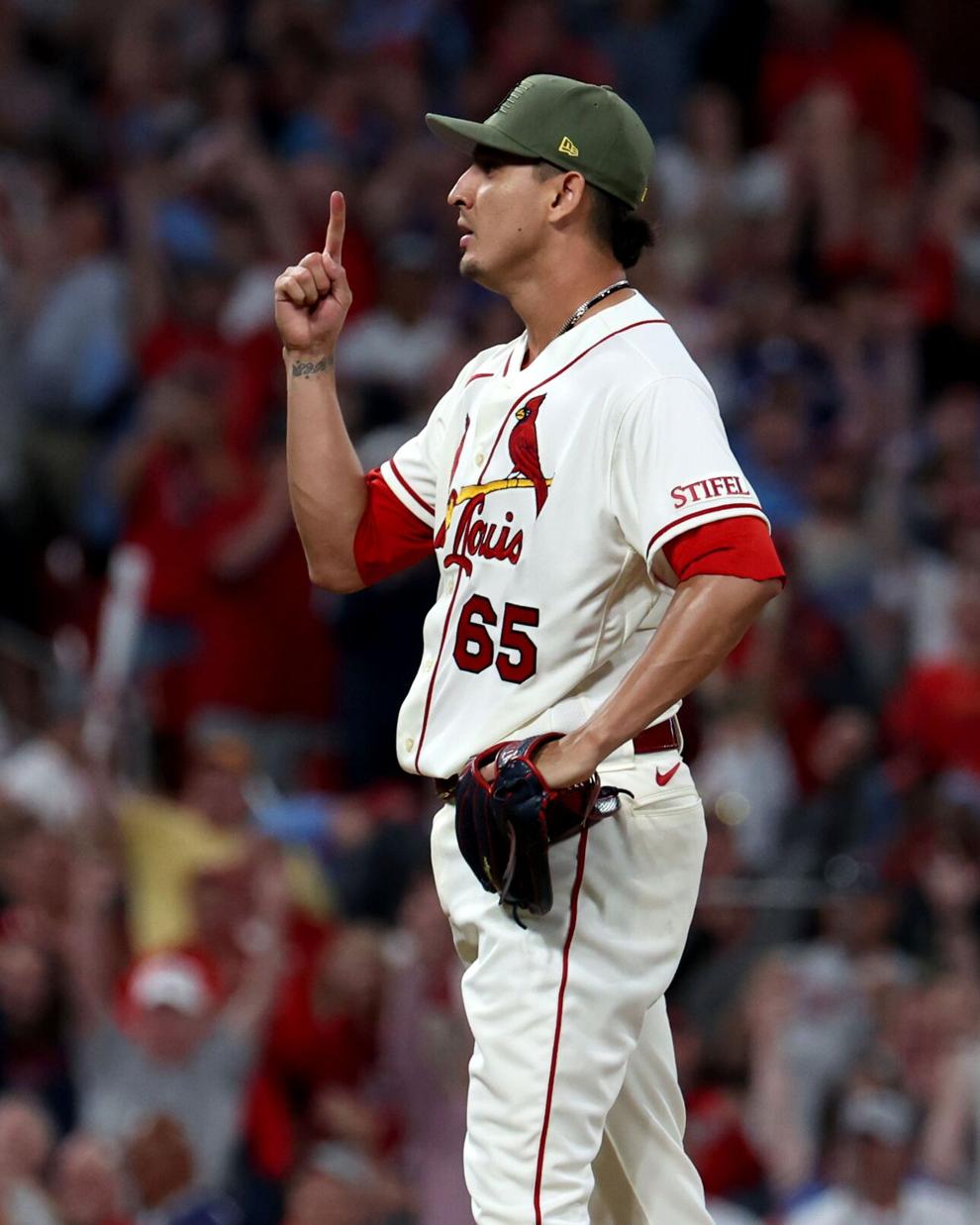 St. Louis Cardinals face Los Angeles Dodgers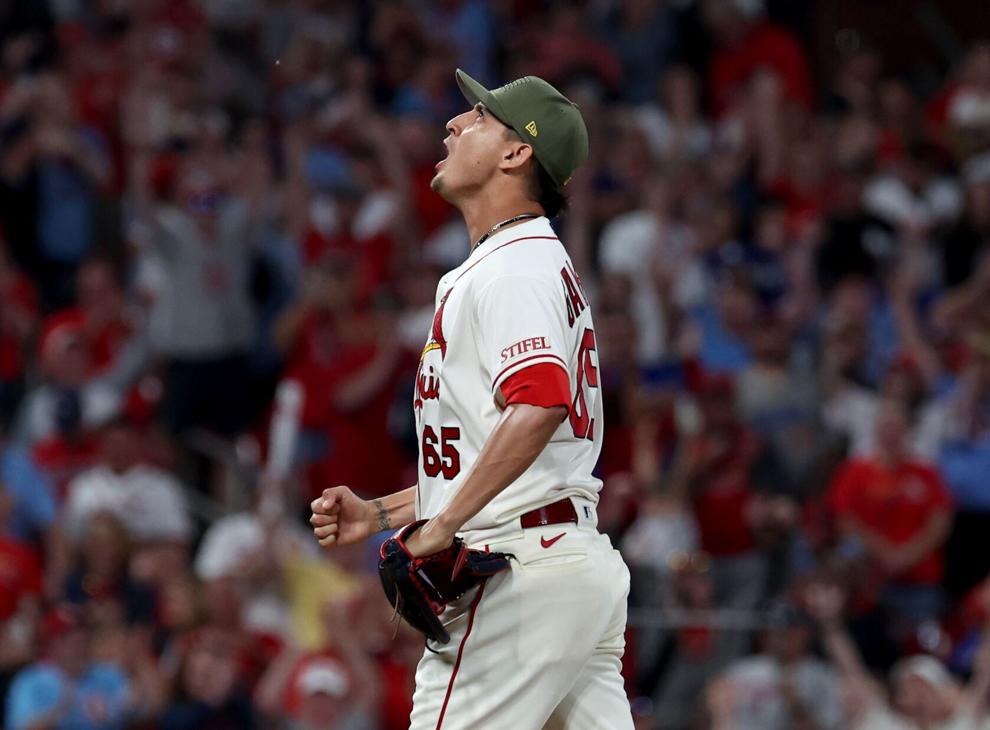 St. Louis Cardinals face Los Angeles Dodgers
St. Louis Cardinals face Los Angeles Dodgers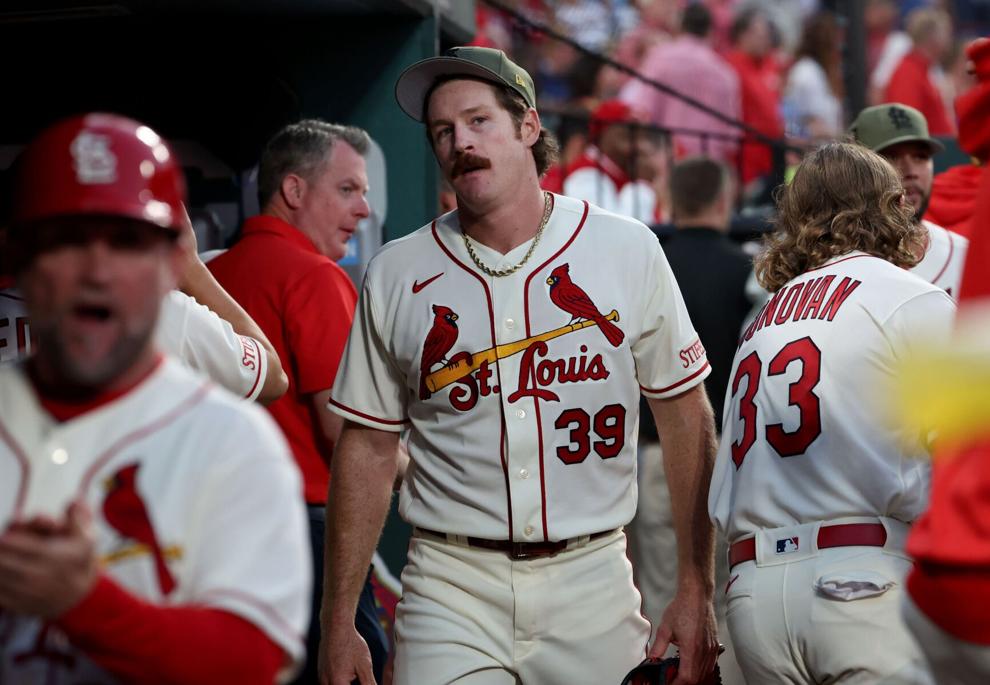 St. Louis Cardinals face Los Angeles Dodgers
St. Louis Cardinals face Los Angeles Dodgers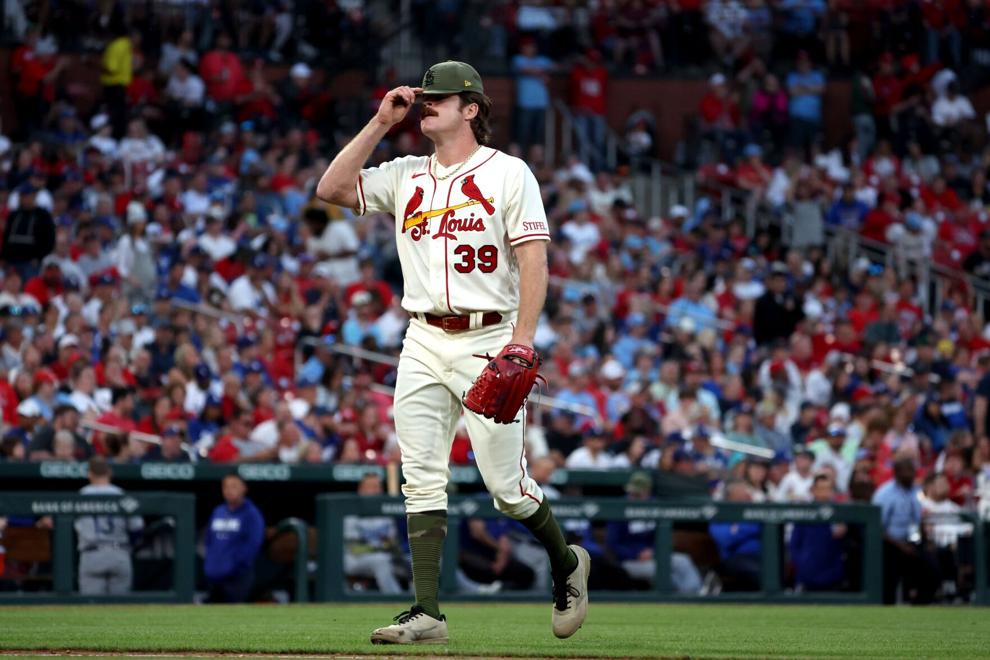 St. Louis Cardinals face Los Angeles Dodgers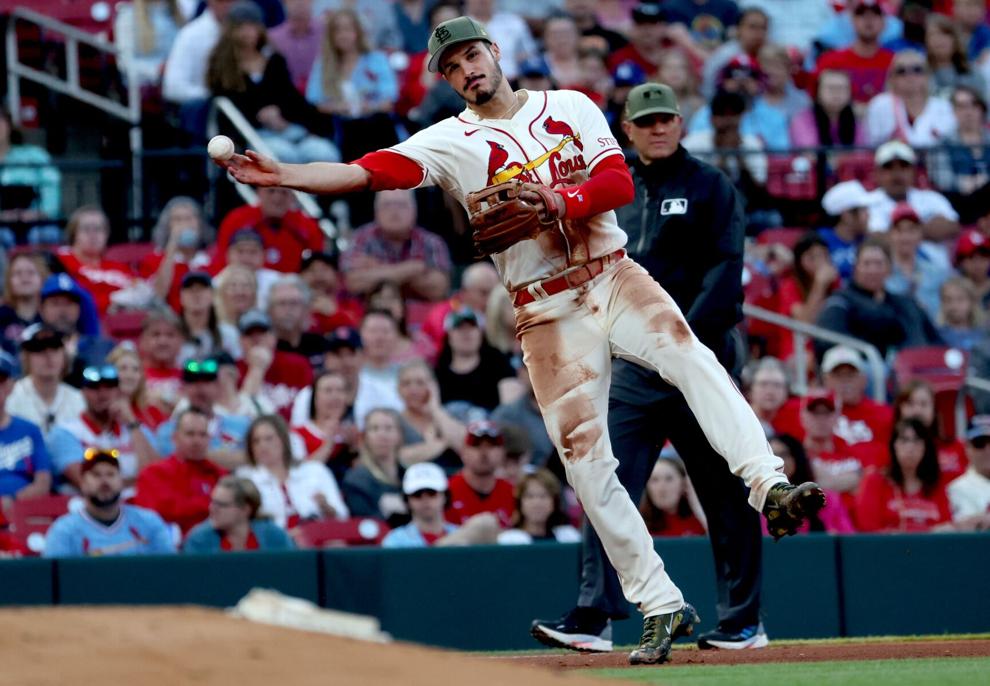 St. Louis Cardinals face Los Angeles Dodgers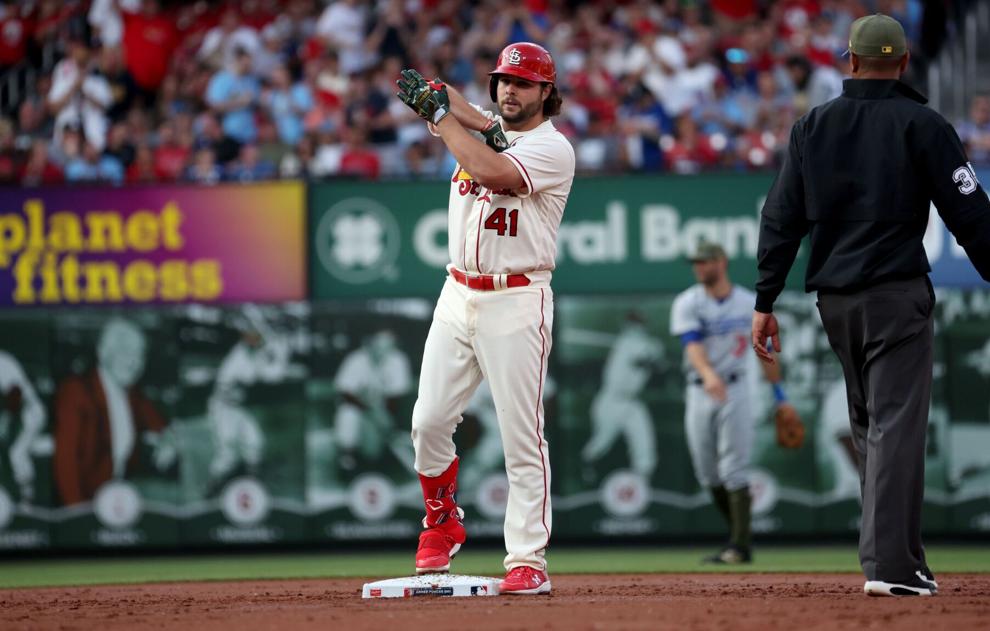 St. Louis Cardinals face Los Angeles Dodgers
St. Louis Cardinals face Los Angeles Dodgers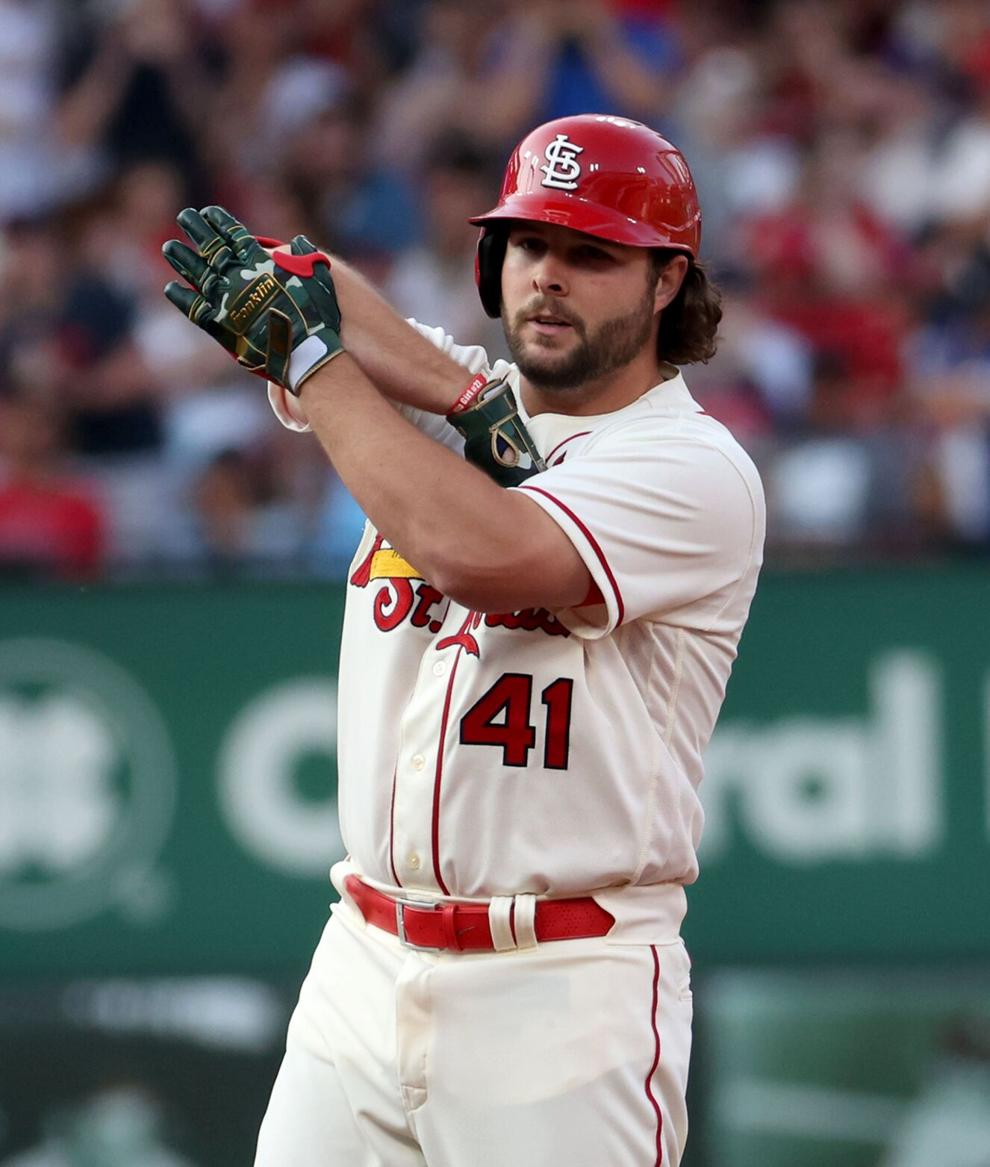 St. Louis Cardinals face Los Angeles Dodgers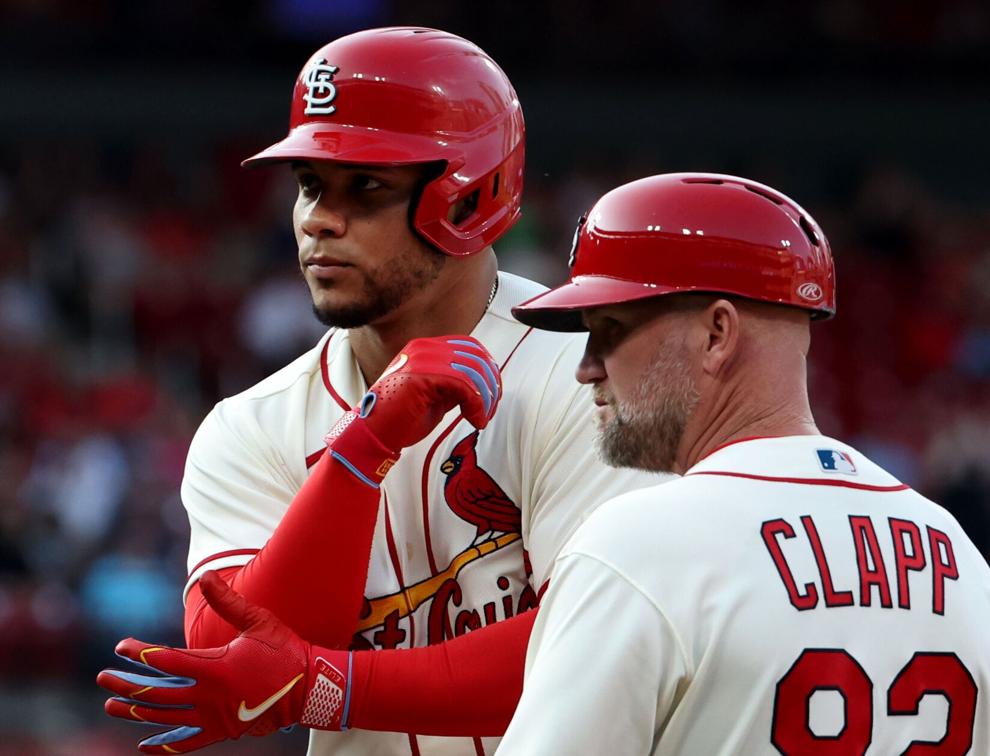 St. Louis Cardinals face Los Angeles Dodgers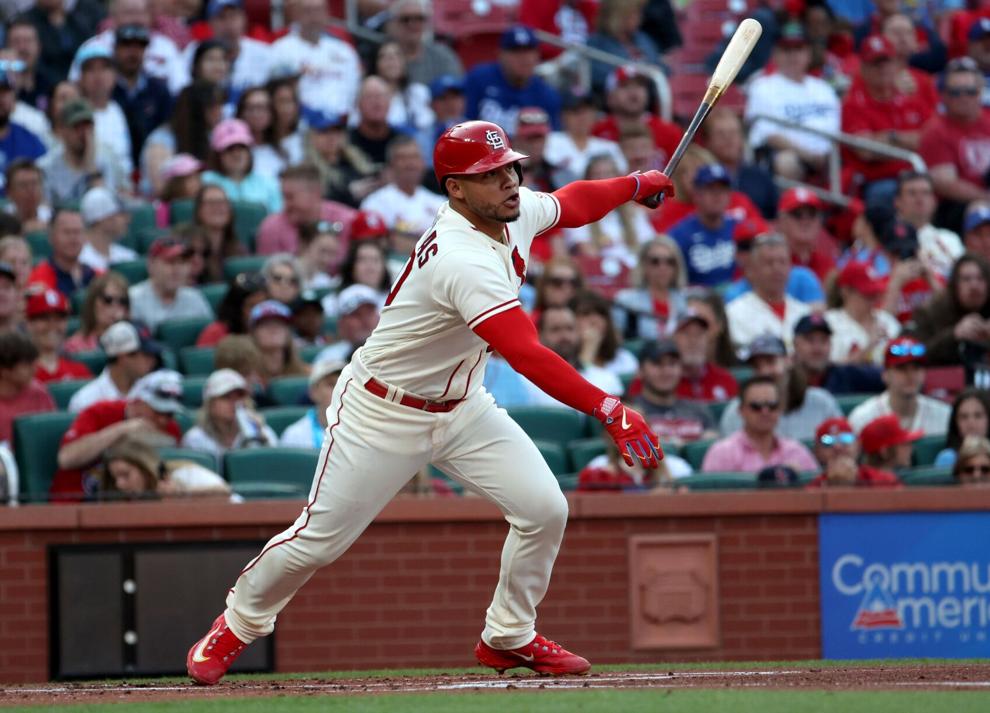 St. Louis Cardinals face Los Angeles Dodgers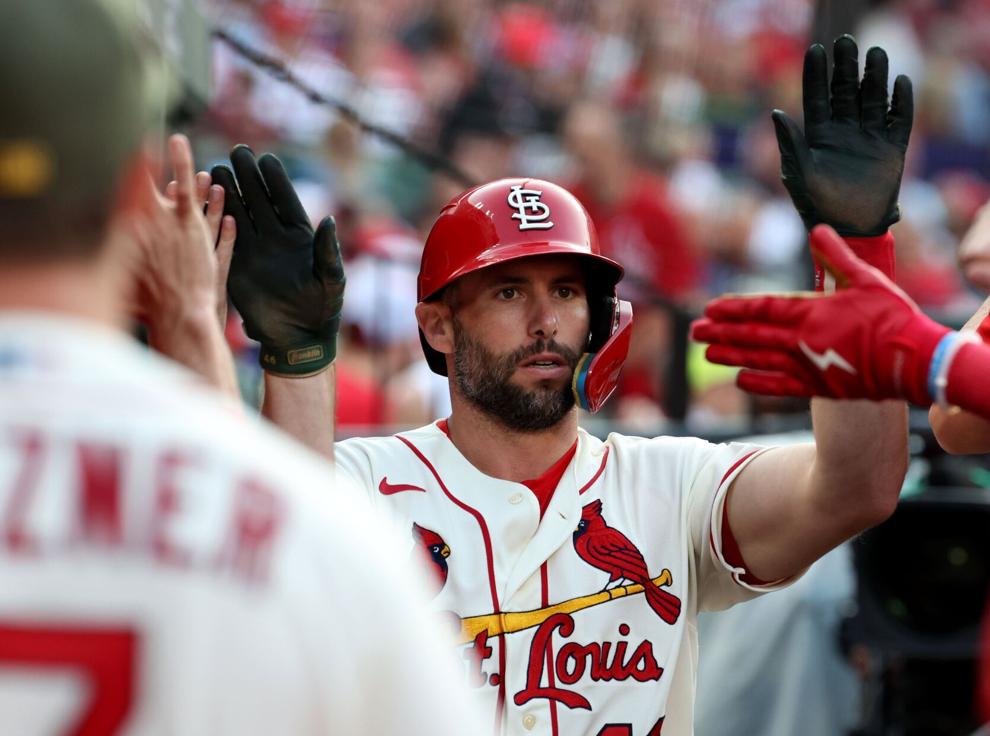 St. Louis Cardinals face Los Angeles Dodgers