An 18-year member of the organization who rose through the ranks with a reverence for Cardinals history and their fundamental approach to playing the game, Mike Shildt was fired abruptly Thursday, less than three weeks after his team wrote itself into that storied history with a record 17-game winning streak.
The reason given for his dismissal: "Philosophical difference."
Within the past week after meetings held last Friday "things came to a head," president of baseball operations John Mozeliak said, and prompted his front office to determine conflicting views could not be mended and a new manager is desired.
Mozeliak phoned Shildt on Thursday to notify him of his dismissal. Sources described Shildt as "floored" by the call some thought would be about discussing an extension. Members of the team and coaching staff described themselves as "stunned" and "totally caught off guard." Mozeliak used the words "very shocked" to describe the reaction he received from Shildt, whom he hired as a scout in 2003.
Chairman Bill DeWitt Jr., who attended the Zoom press conference hastily called to announce the firing, said the decision was not rooted in the team's performance but in contrasting opinions of the team's route into the future.
"This is based on the difference between 'Mo' and his group and the manager, and it didn't have anything to with this year," DeWitt said. "I value continuity. But I value continuity if we're continuing to head in the right direction. This is a decision that everybody bought into, and that's kind of the way it played out. One thing you want to make sure is everyone is on the same page, and that's pretty critical or you're going to stumble along the way.
"That was part of the decision that we had."
Shildt declined comment when contacted Thursday afternoon.
A week ago, hours before the Cardinals' loss in the wild-card game to the Dodgers, team officials acknowledged a plan to offer a contract extension to Shildt, who will be paid through 2022 unless hired elsewhere. In the days since, and specifically following team meetings Friday, that perception shifted — and fast.
Shildt was not given the choice to stay if he adopted whatever undefined approach the front office sought.
The suddenness of the Cardinals' decision was revealed by a request they made to Major League Baseball on Thursday to hold a press conference on the same day as a playoff game.
"After a successful 2021 season, we have determined that we have a philosophical difference in the direction our major-league club is going," Mozeliak said. He added: "On the continuity of thinking — it is evolving, it does change over time. Ultimately, we just felt like we were at a place we weren't going to have a meeting of the minds."
During the season, Shildt and his coaches had multiple pointed, argumentative meetings to alter the team's offensive approach, and one source called those discussions "raw."
The front office acknowledged considering coaching changes during the season but as recently as last week lauded how the staff aided September's run. Jeff Albert, the team's hitting coach, has a contract through 2022, and the Cardinals invested heavily in his stewardship of a modern offensive philosophy for the entire organization. Mozeliak has often voiced support for Albert, even as the Cardinals struggled offensively in recent years until surging late this season.
"I would expect him to be back," Mozeliak said of Albert. "It terms of that being the sole reason for this (managerial) decision, the answer is no."
Mozeliak also dismissed lingering friction between him and Shildt related to the roster and a fraying pitching staff in June. Additions made at the trade deadline contributed to September's success.
The extent to which an extension for Shildt was formally discussed is unclear. Mozeliak said his conversations did not get that far. There is at least one example in the past several years of the Cardinals offering a coach, not a manager, a new contract and when that coach sought to negotiate a larger deal the Cardinals withdrew the offer, abruptly and completely. That coach had to find another organization. 
A manager search will commence in coming days, and Mozeliak said there are internal candidates. Bench coach Oliver Marmol and first-base coach Stubby Clapp are atop that list. Former Cardinals leadoff hitter Skip Schumaker, the Padres' associate manager, is viewed in the industry as a rising managerial talent. White Sox third base coach Joe McEwing previously interviewed for the manager job with Mozeliak and his staff. Mozeliak said he does not want to "drag our feet" and intends to find a new manager by mid-November.
That manager will inherit a team with championship aspirations, club icons Adam Wainwright and Yadier Molina in their final year together, and cornerstones Paul Goldschmidt and Nolan Arenado. The latter can opt out after the 2022 season.
The manager may have a coaching staff already in place, a factor that could potentially lead the club to hire a candidate familiar to or already a part of the organization.
The new manager also will inherit a team that found its stride in September, rallied together to reach the postseason for a third consecutive year, and did not get a week into its offseason without a jarring change. Whatever fallout or fissures must be addressed as a result of Thursday's decision and an upended clubhouse, the new manager will follow one that restored the team's defensive prominence and repaired fractured fundamentals, in a Cardinals way.
Mozeliak praised Shildt's managing, and when asked if there was a reason beyond the ballpark for the dismissal, Mozeliak stressed this "was a baseball decision."
"I thought the team was managed well," Mozeliak said. "Overall, the roster evolved, as you know. We had to make some midseason changes. The original version of what we broke with in spring was not working ideally. Ultimately, given the way we finished and how we played this year — this is not a reflection simply on wins and losses. It's not simply a question of were you happy with how the game was managed? It really was at more of a higher level. Where we saw the team going and where we wanted it to go."
Mozeliak declined multiple times to detail what philosophical differences existed between his office and the manager.
Asked several times to define his philosophy for the team, Mozeliak spoke only in generalities — many of which he once felt Shildt personified.
"We are an organization that has trust in creating a pipeline from our minor-league system to our big leagues, for both the players and staff," Mozeliak said. "We are typically an organization that tries to stay internal with what we're trying to do. From where we were in this point in time, we're not making this decision on the reaction (to) the season. This is a decision, as we start to look forward, what do we want to most look like and how do we want that to be run? … We needed to go a different way."
The Cardinals intend to have conversations next week with coaches like Marmol who do not yet have a contract for 2022. Pitching coach Mike Maddux is signed through 2022 and, entering the playoffs, expressed his plan to return.
Shildt took over as interim manager in July 2018 after the Cardinals, concerned about a manager who isolated himself and a fraying of the team's fundamentals, fired his predecessor, Mike Matheny. After a late charge that fell shy of a playoff berth, Shildt was named manager, the 50th in club history. The Cardinals went 252-199 with him at the helm and endured last year's COVID-19 outbreak and the rigorous schedule that followed. Shildt led the Cardinals to three consecutive postseason berths after missing the three previous Octobers. Shildt won the National League's Manager of the Year award in 2019 — the first person to win who did not play pro ball — and that fall led the Cardinals to the NL Championship Series.
The timing of Shildt's dismissal does allow him to be pursued by other teams with manager openings, such as San Diego.
A gift to Shildt from the great Cardinals' coach's son, the pocket-sized, leather-bound binder of George Kissell's coaching and baseball philosophies — the one that begins with the question, "Are you an organizational man??," and that Shildt said he read daily — will go with Shildt.
In a different direction.
"We just decided internally it would be best to separate now and take a fresh look as we enter the new season," said Mozeliak, who has overseen 14 consecutive winning seasons since ascending to lead of baseball operations. "We feel optimistic about how we look at 2022. Just felt like the leadership downstairs needed to be on the same page."
Photos: Mike Shildt's career with the Cardinals
St. Louis Cardinals spring training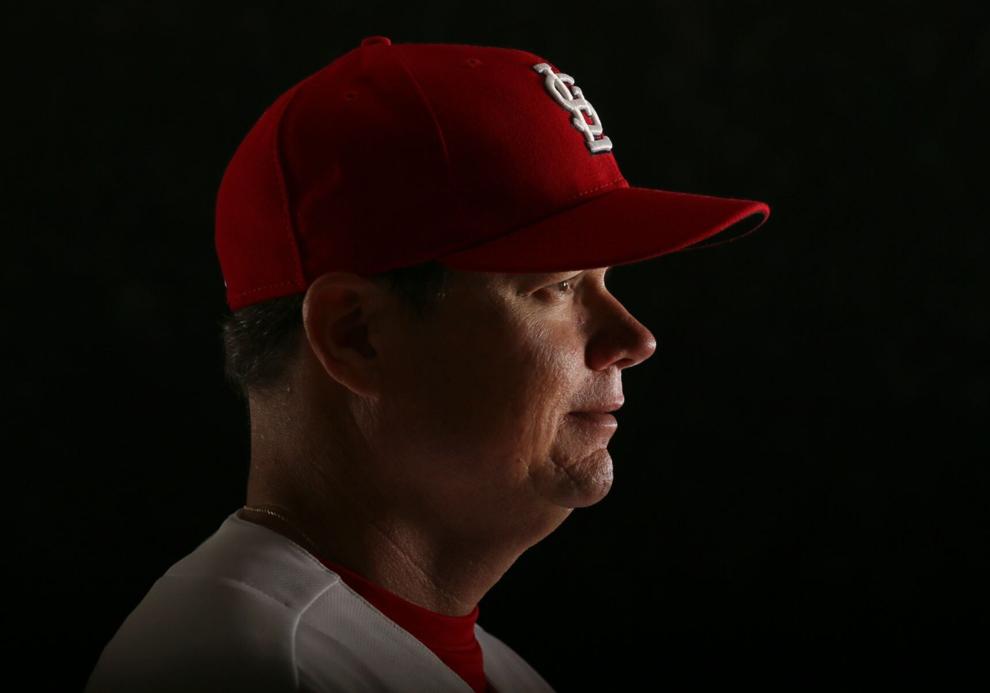 St. Louis Cardinals spring training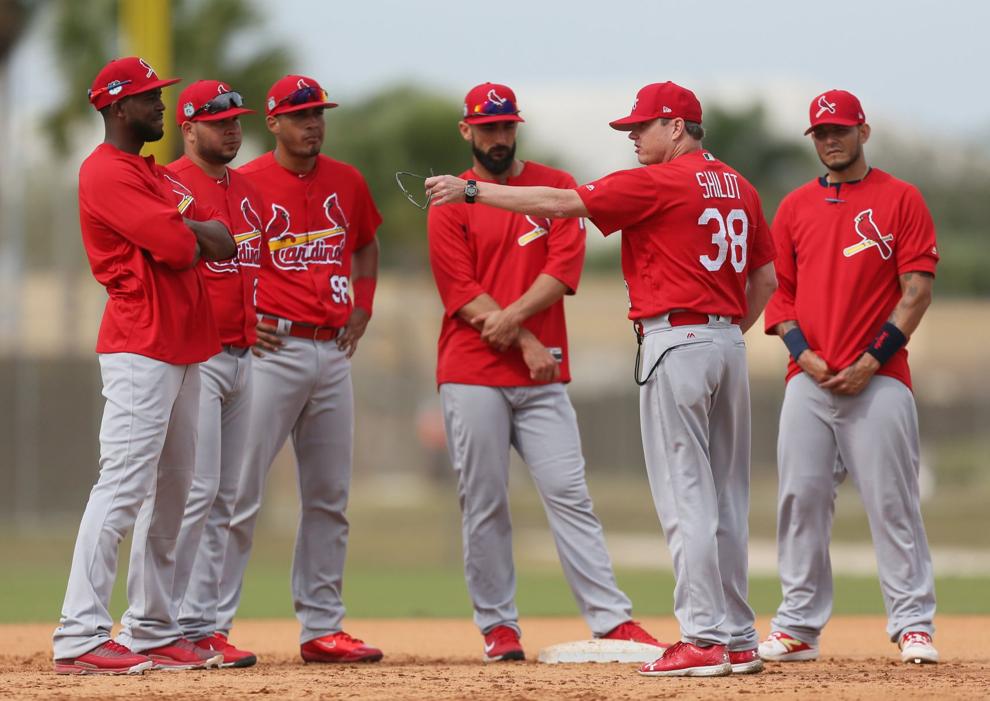 Cardinals Yankees Baseball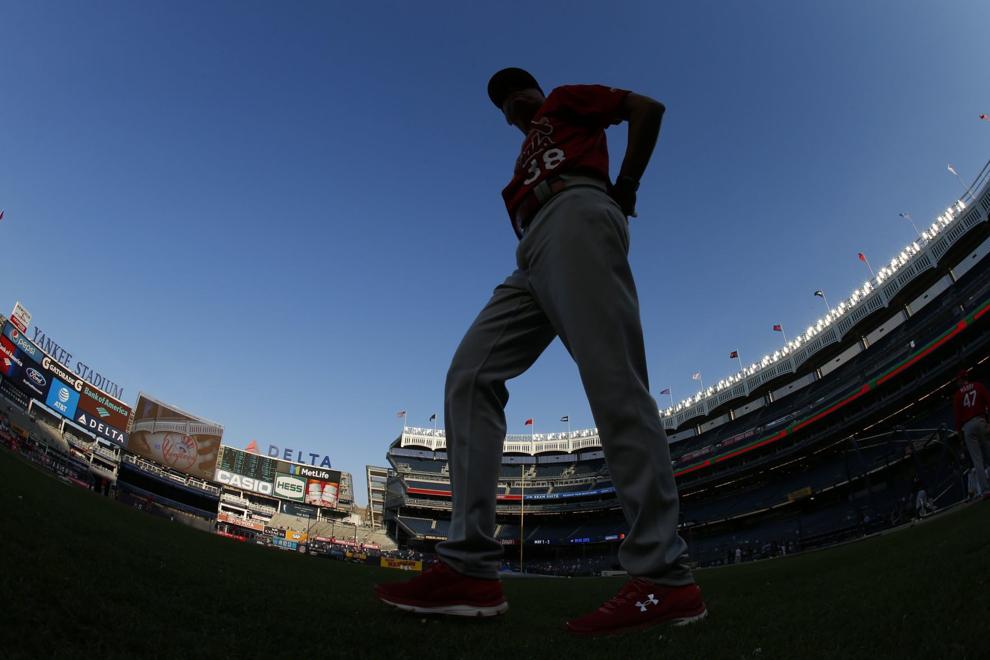 St. Louis Cardinals v Los Angeles Dodgers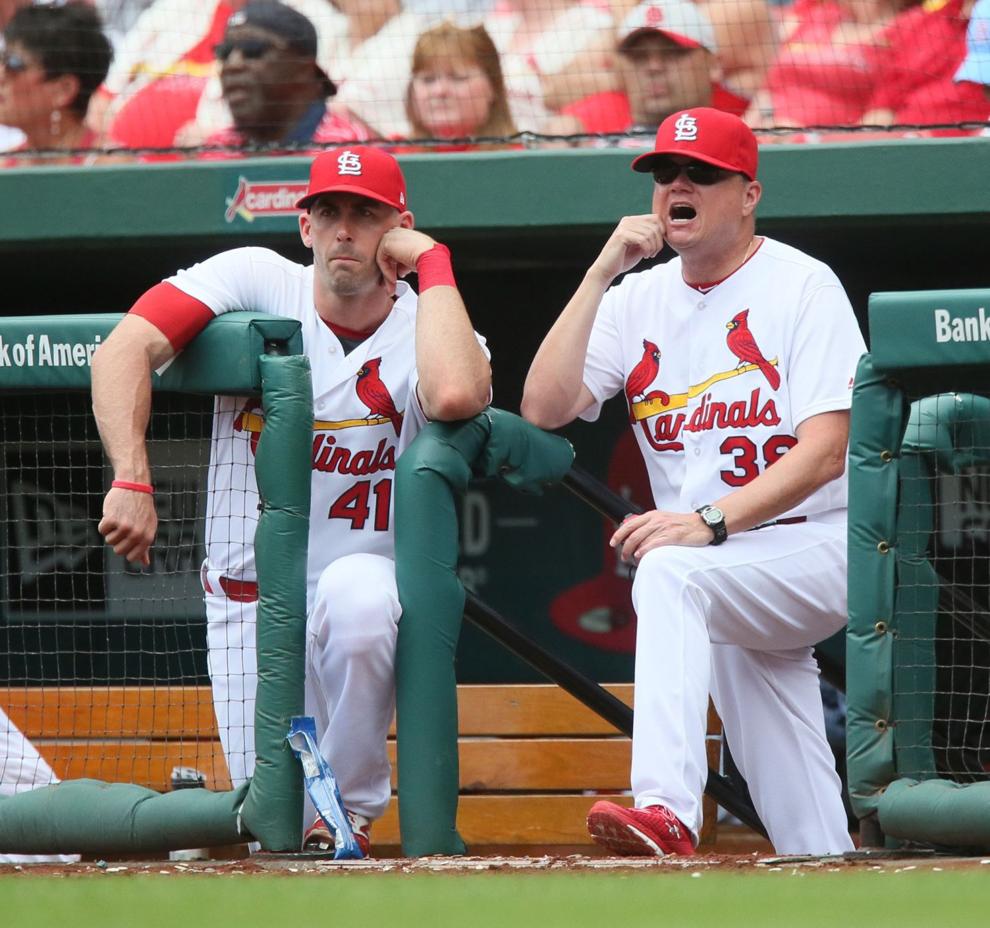 St. Louis Cardinals v Milwaukee Brewers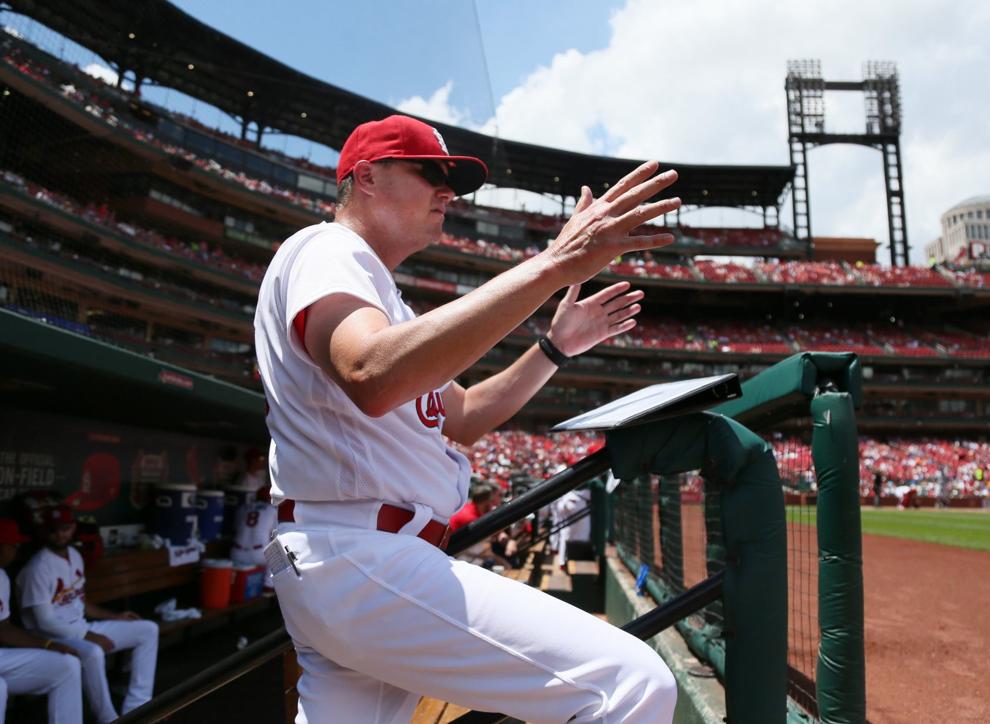 St. Louis Cardinals v Milwaukee Brewers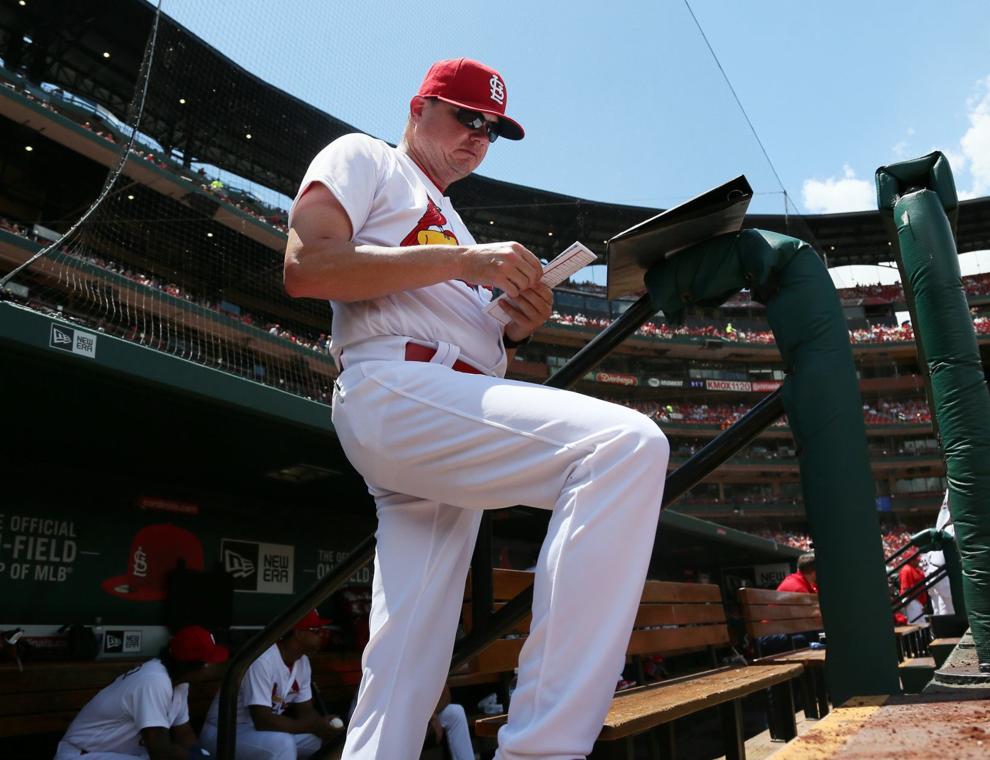 St. Louis Cardinals v New York Mets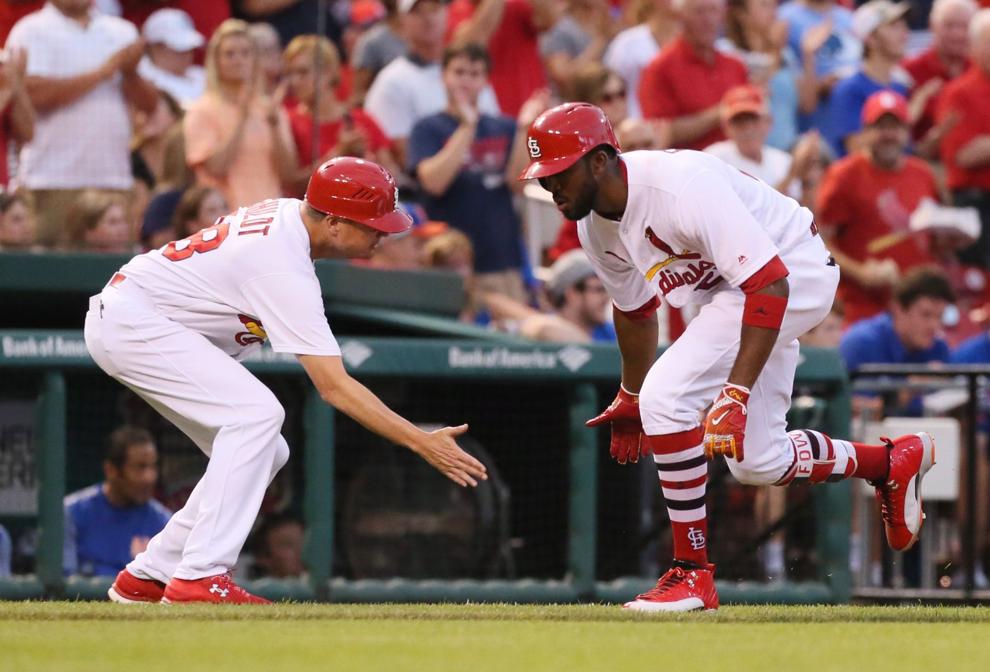 Cardinals spring training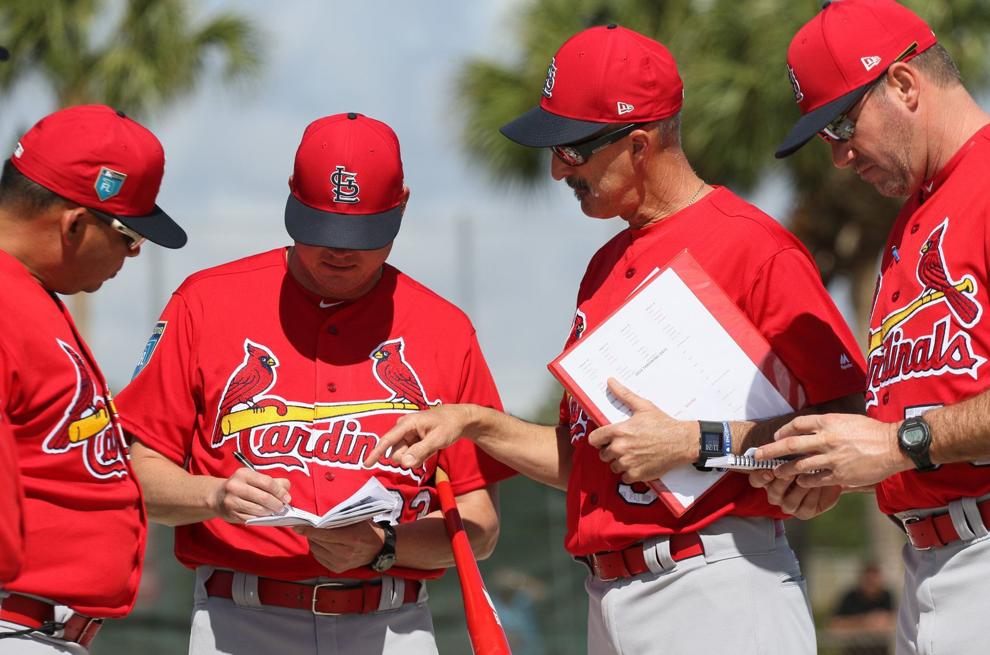 Cardinals spring training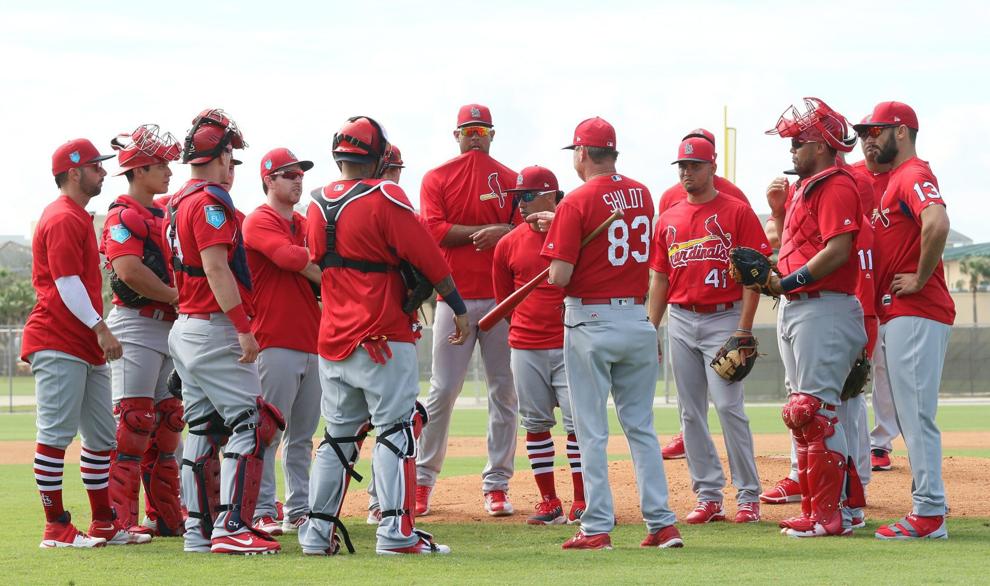 Cardinals spring training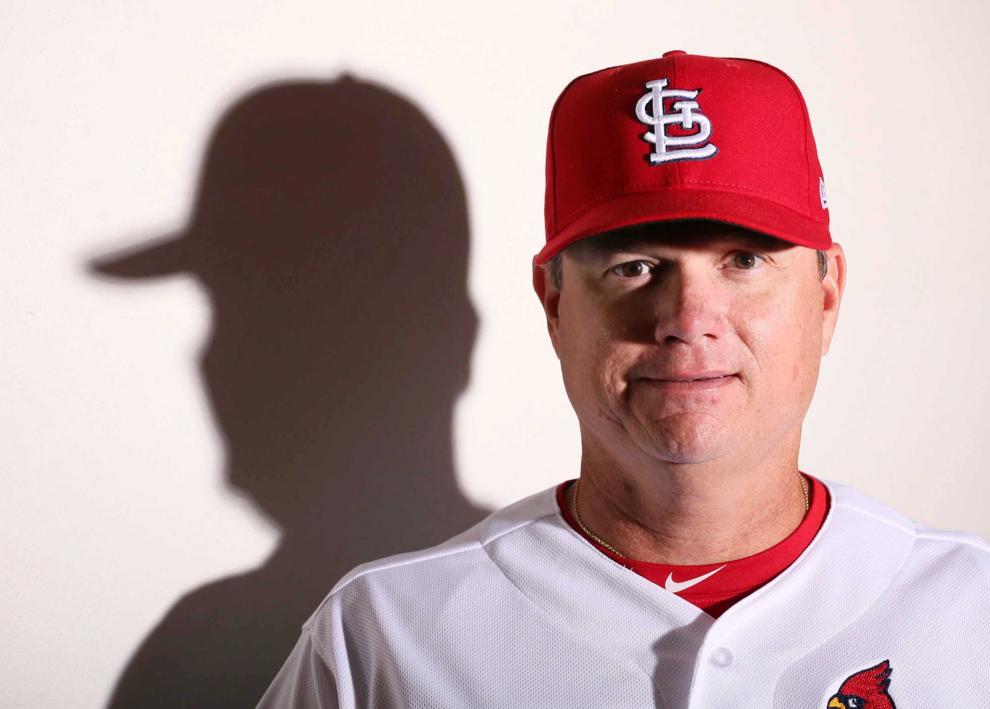 Cards talk about need for change at press conference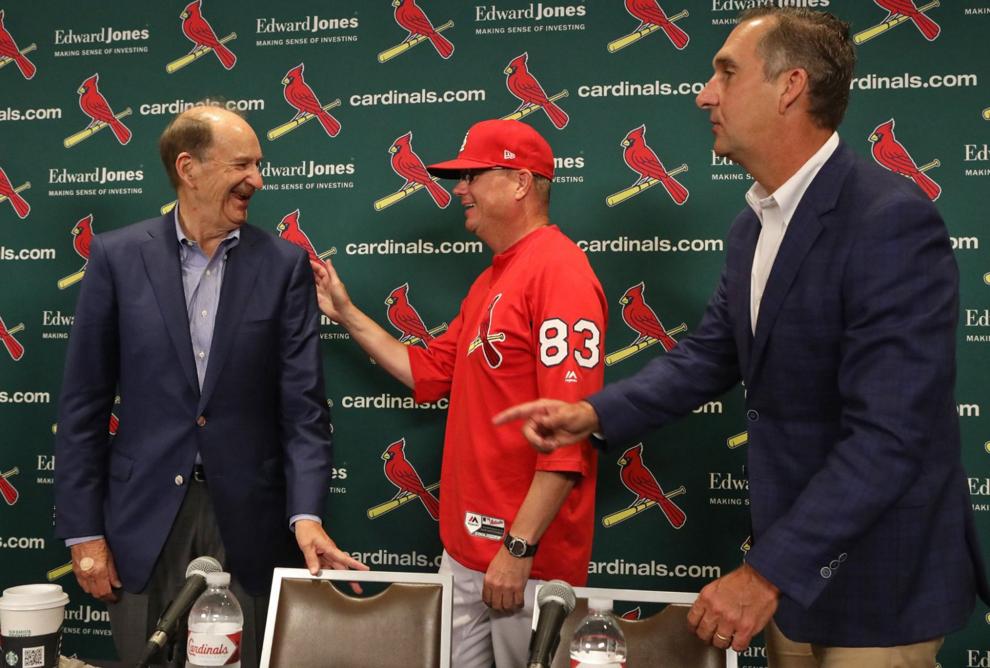 Cards talk about need for change at press conference
Cards interim coach Mike Shildt takes over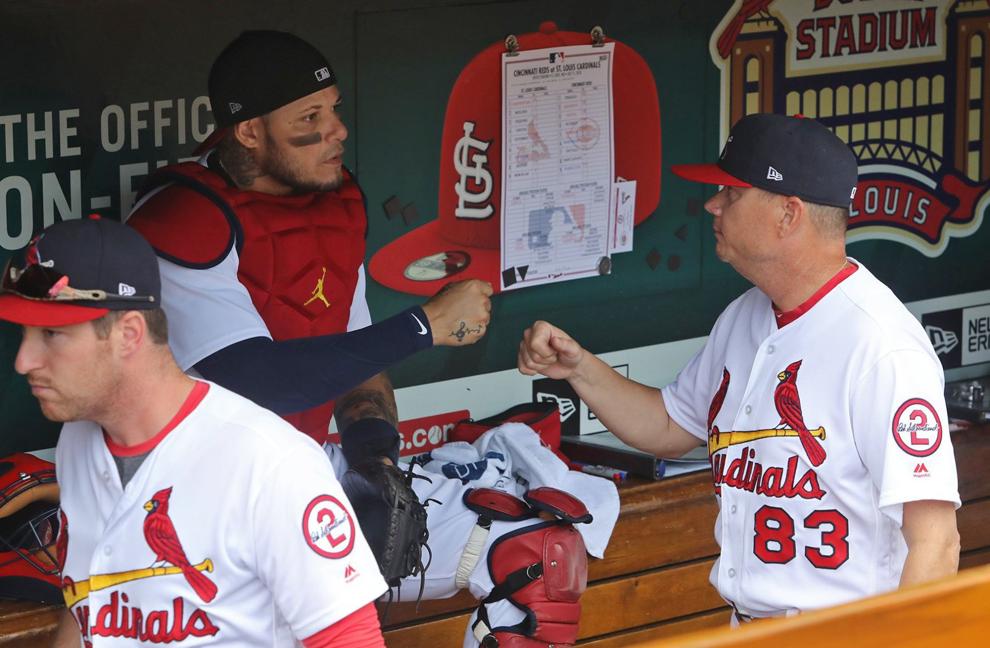 Cards interim coach Mike Shildt takes over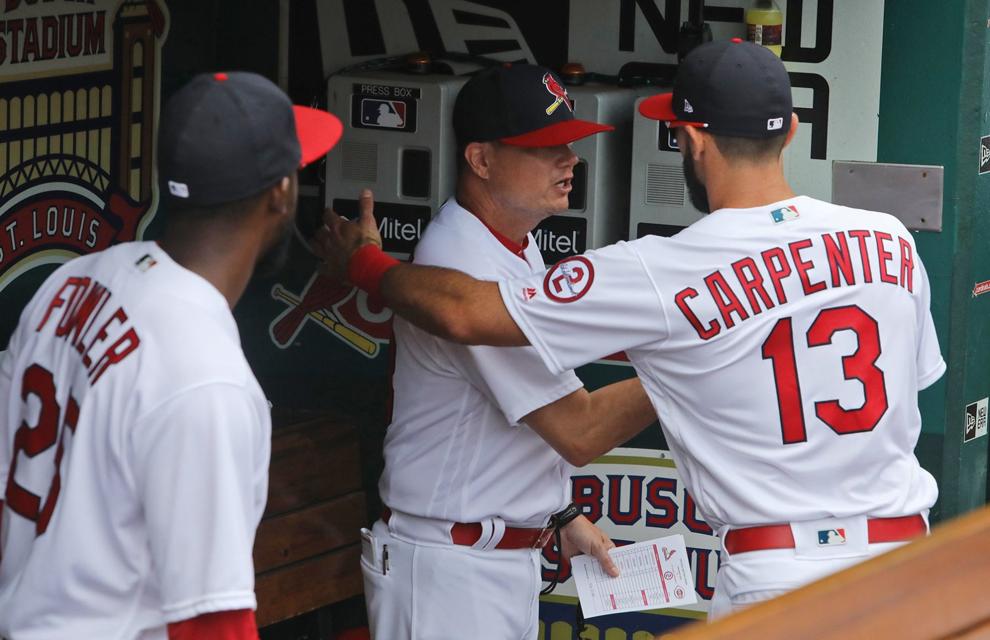 Cards interim coach Mike Shildt takes over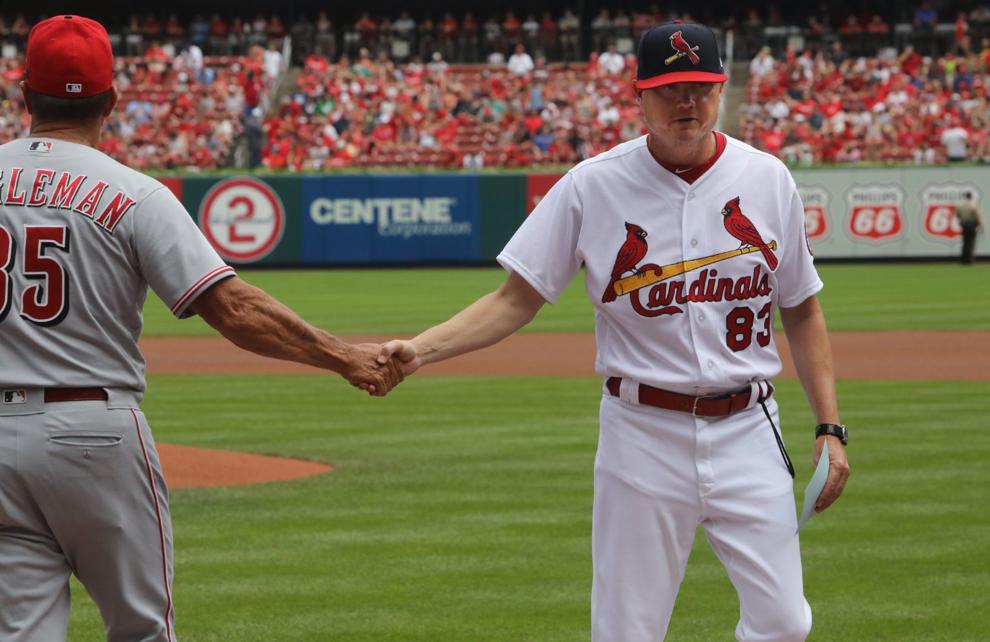 Cards interim coach Mike Shildt takes over
Cards and Red battle on a muggy Sunday at Busch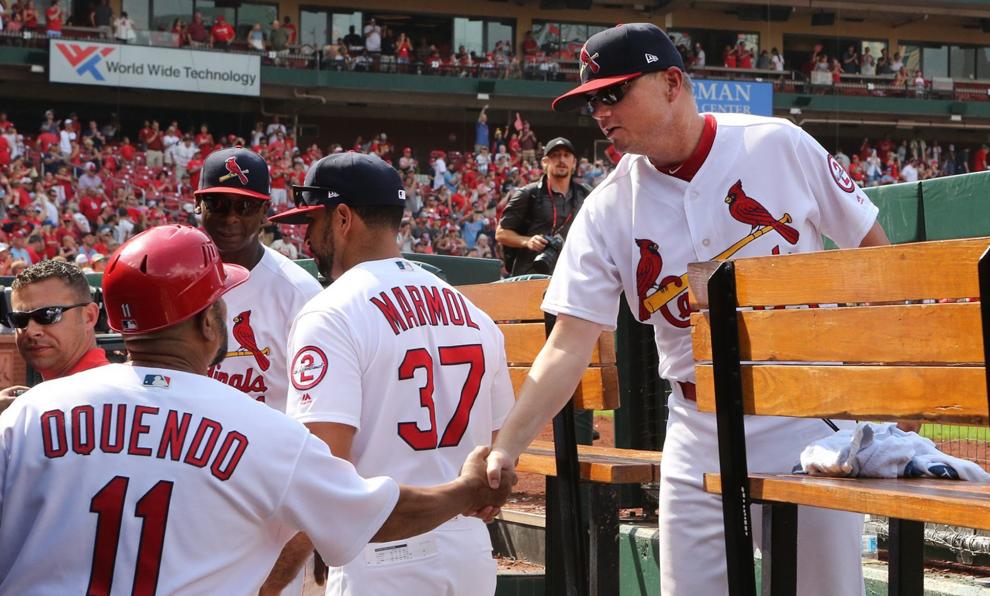 Cards and Red battle on a muggy Sunday at Busch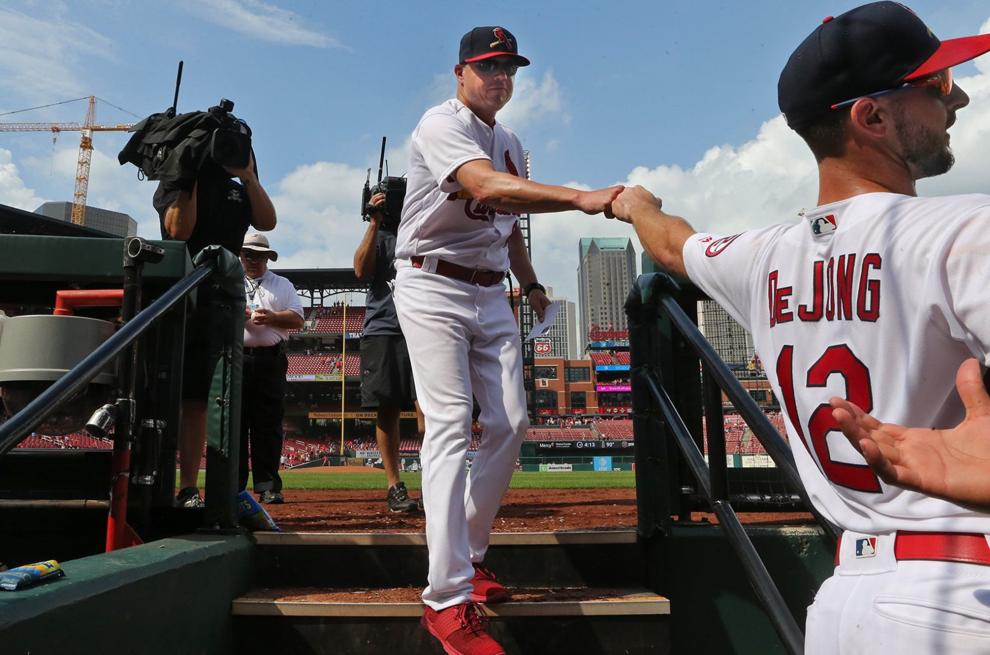 Cards and Red battle on a muggy Sunday at Busch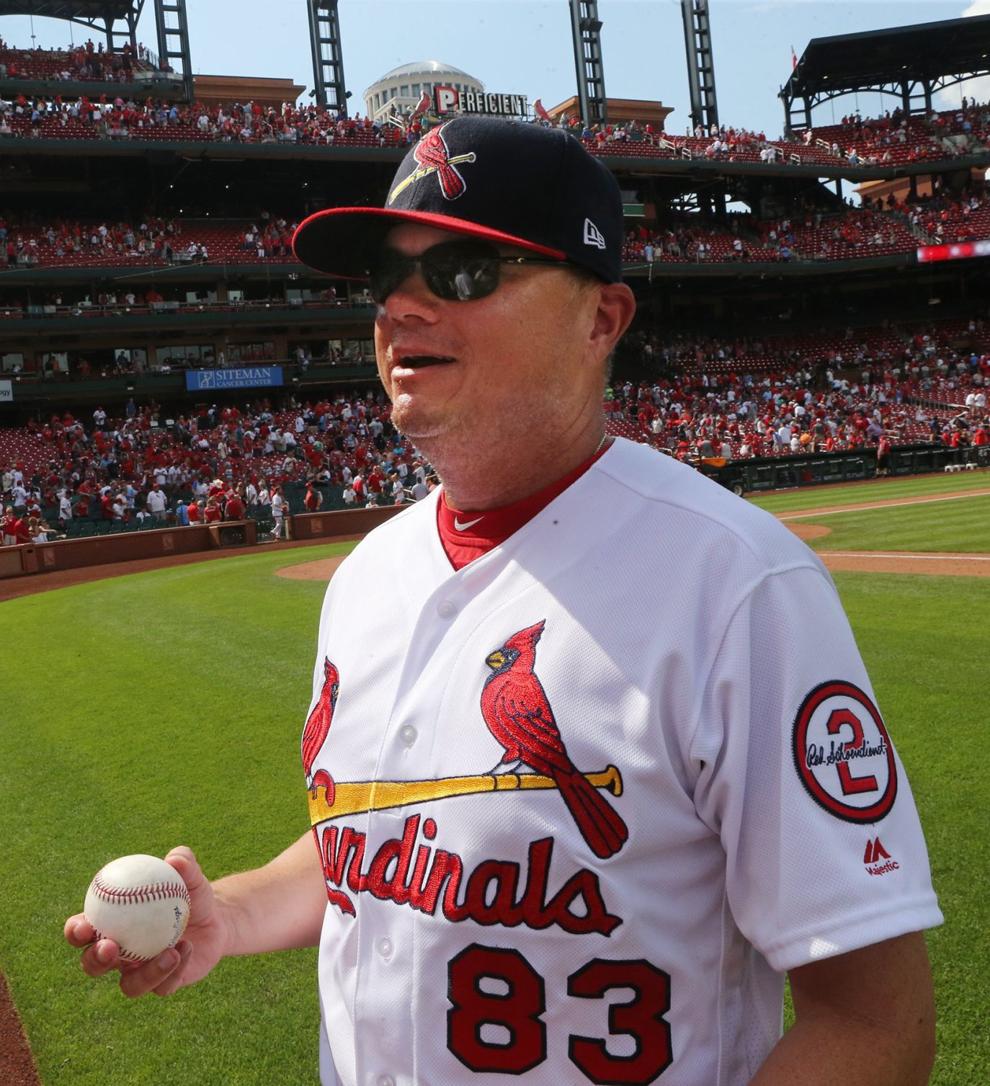 Cardinal managers in the dugout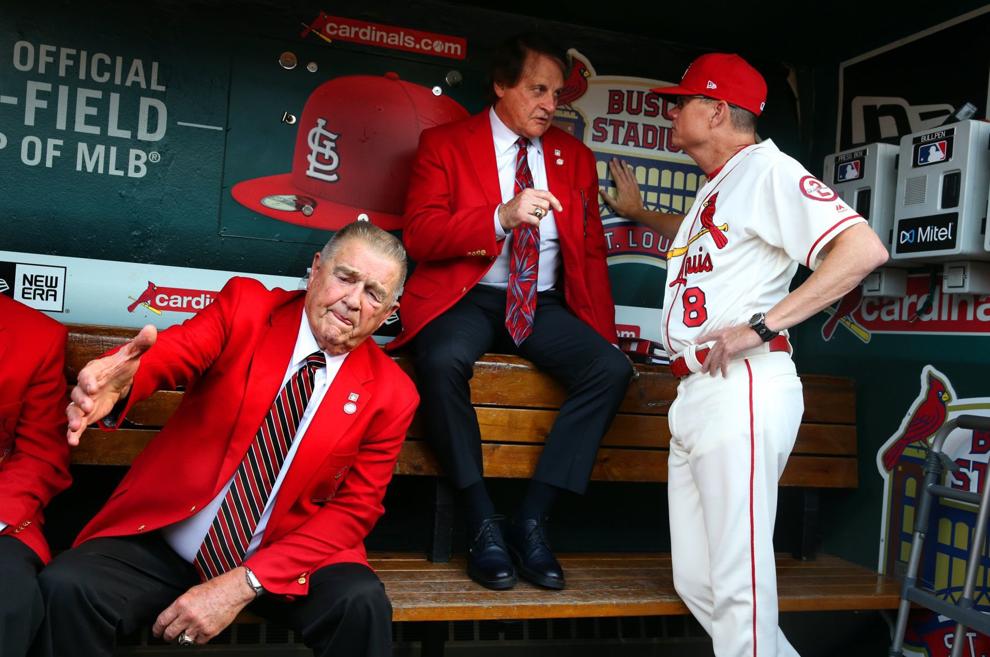 Mike Shildt named manager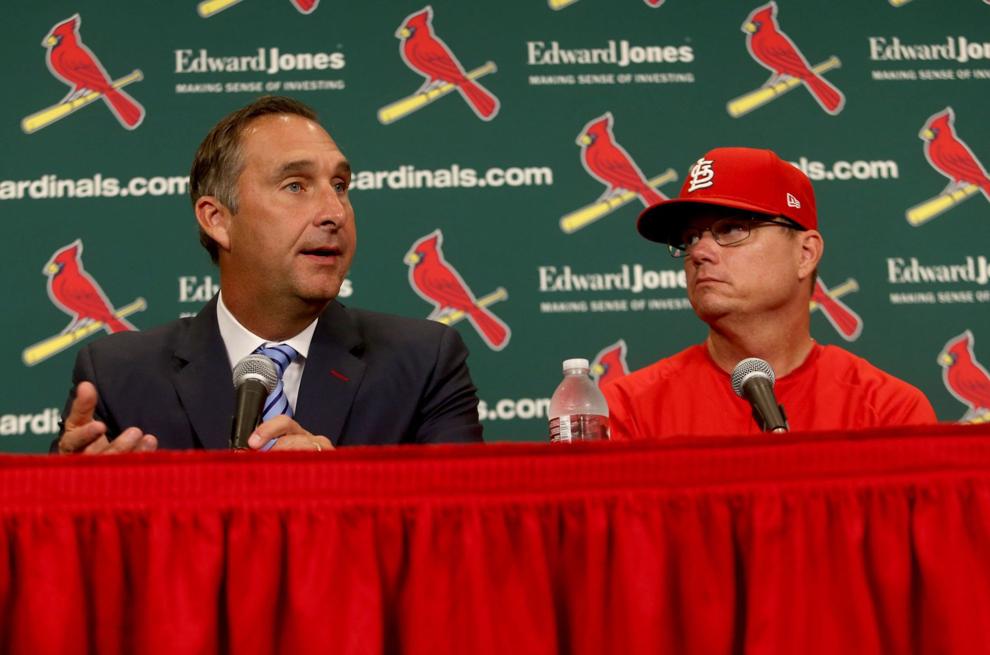 Mike Shildt named manager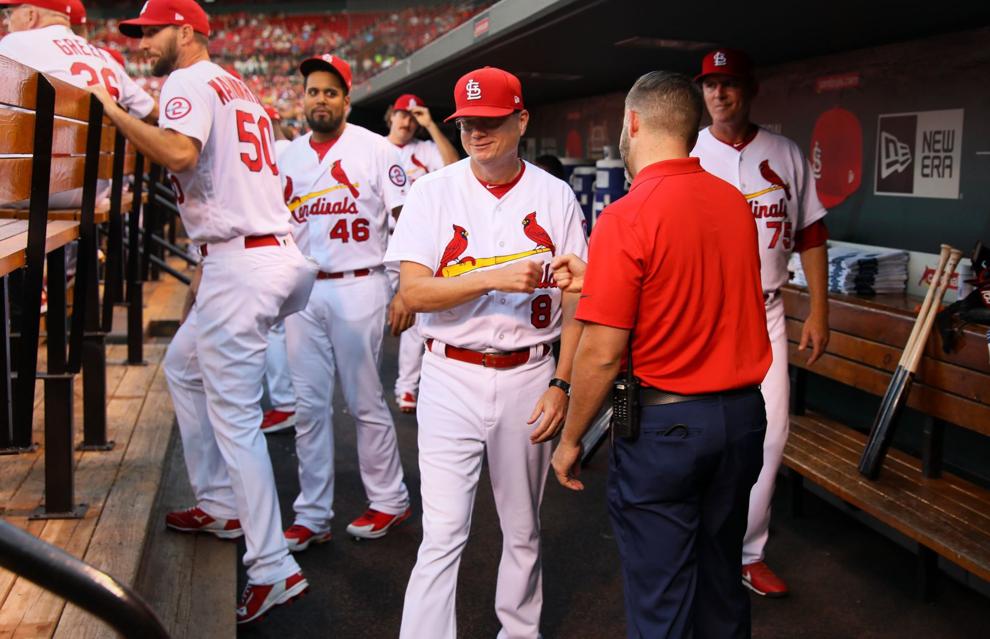 Mike Shildt named manager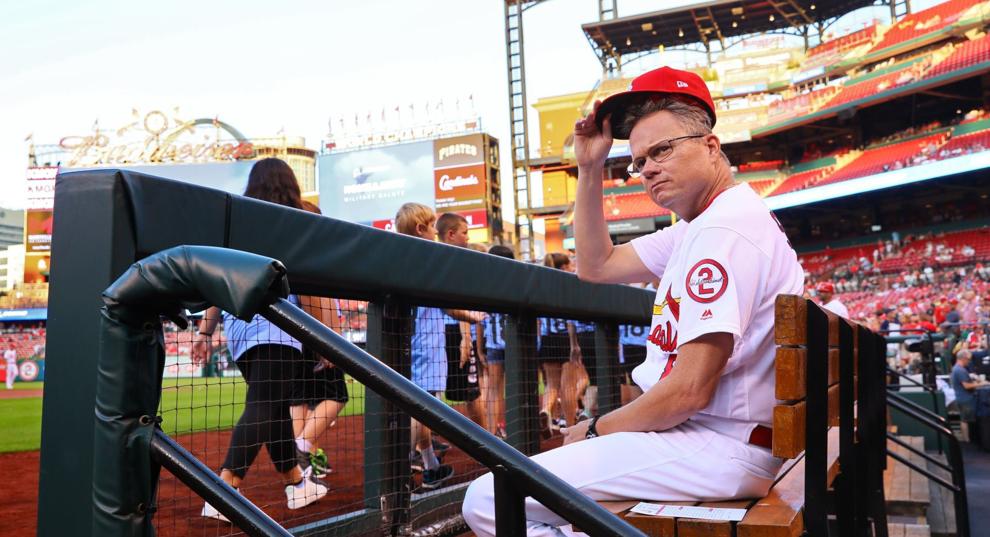 Mike Shildt named manager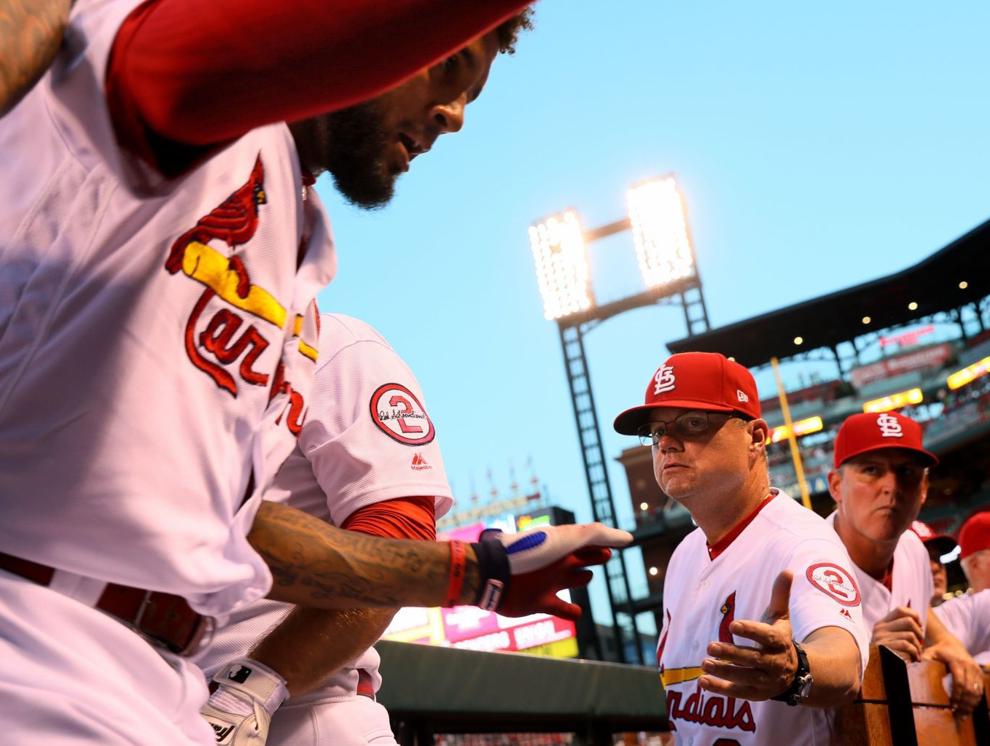 Mike Shildt named manager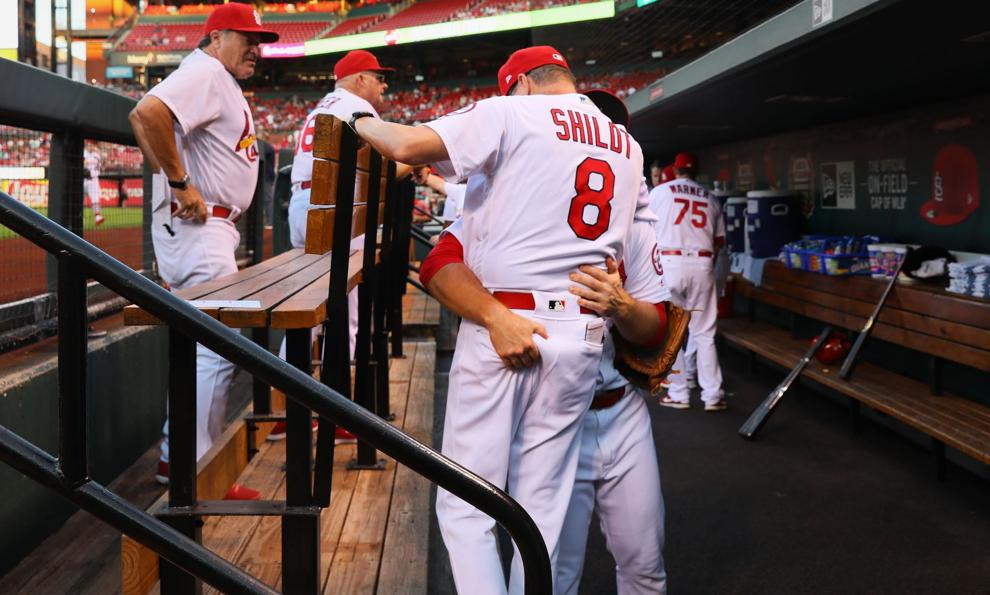 St. Louis Cardinals vs Los Angeles Dodgers National League wild-card game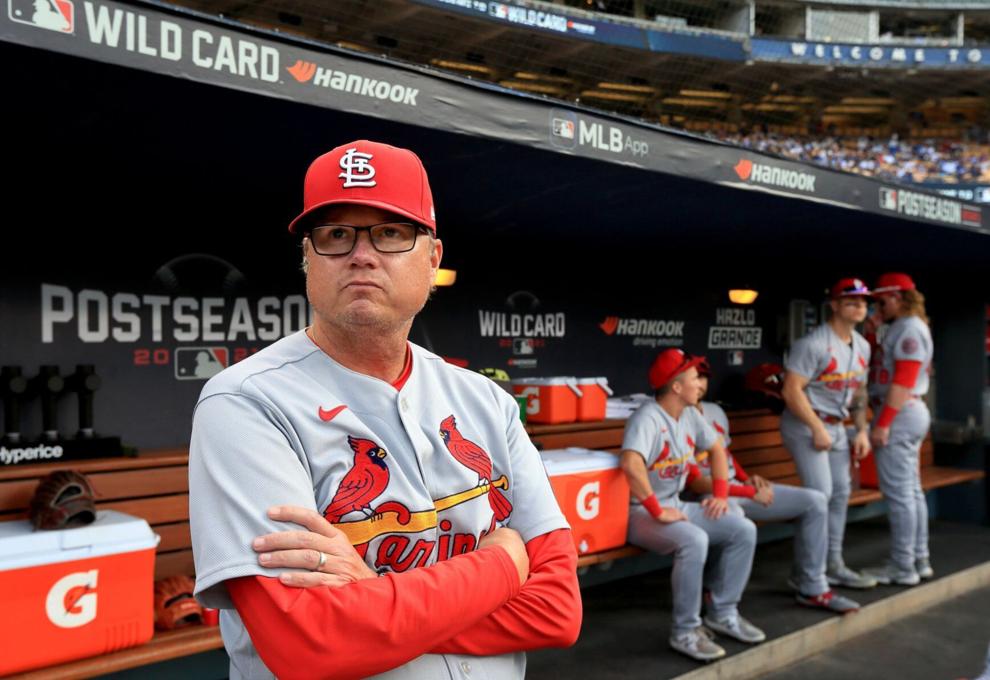 Blues, Blue Jackets play final exhibition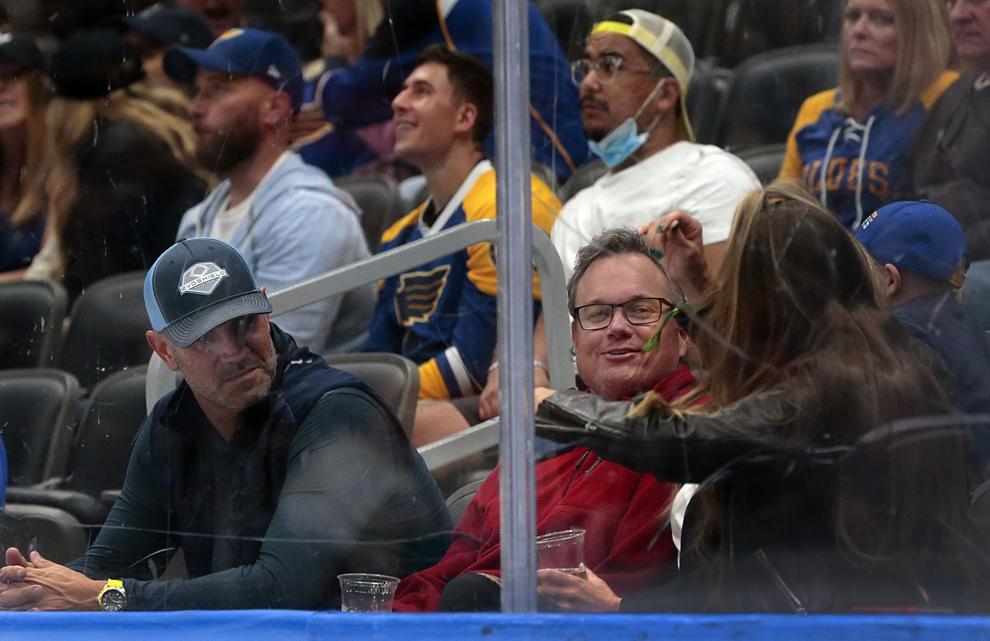 Cardinals look for redemption against Cubs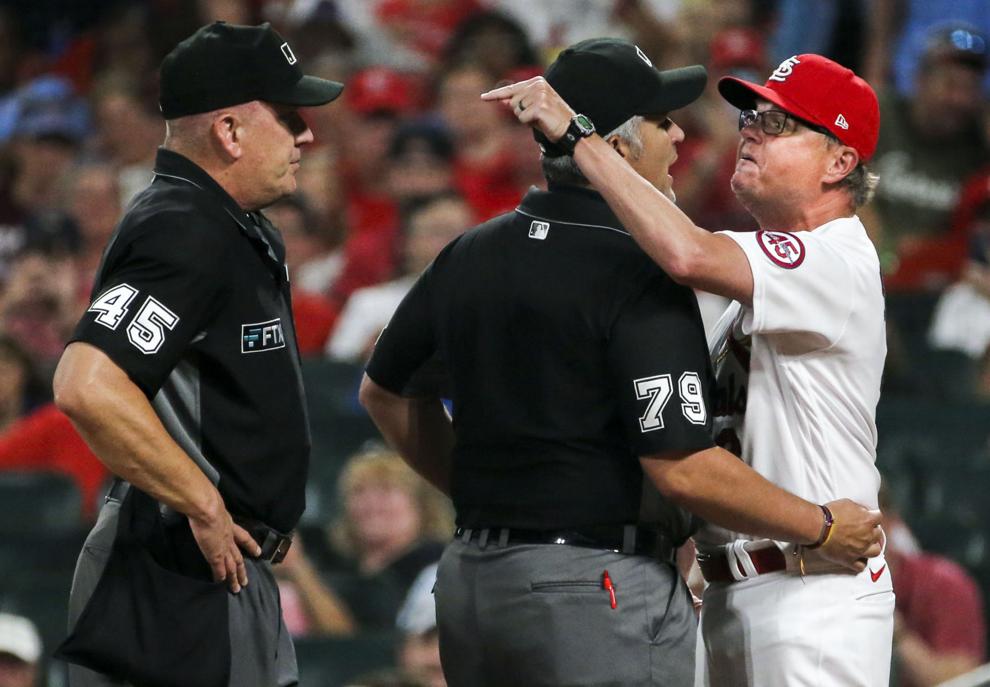 Day four of full-squad workouts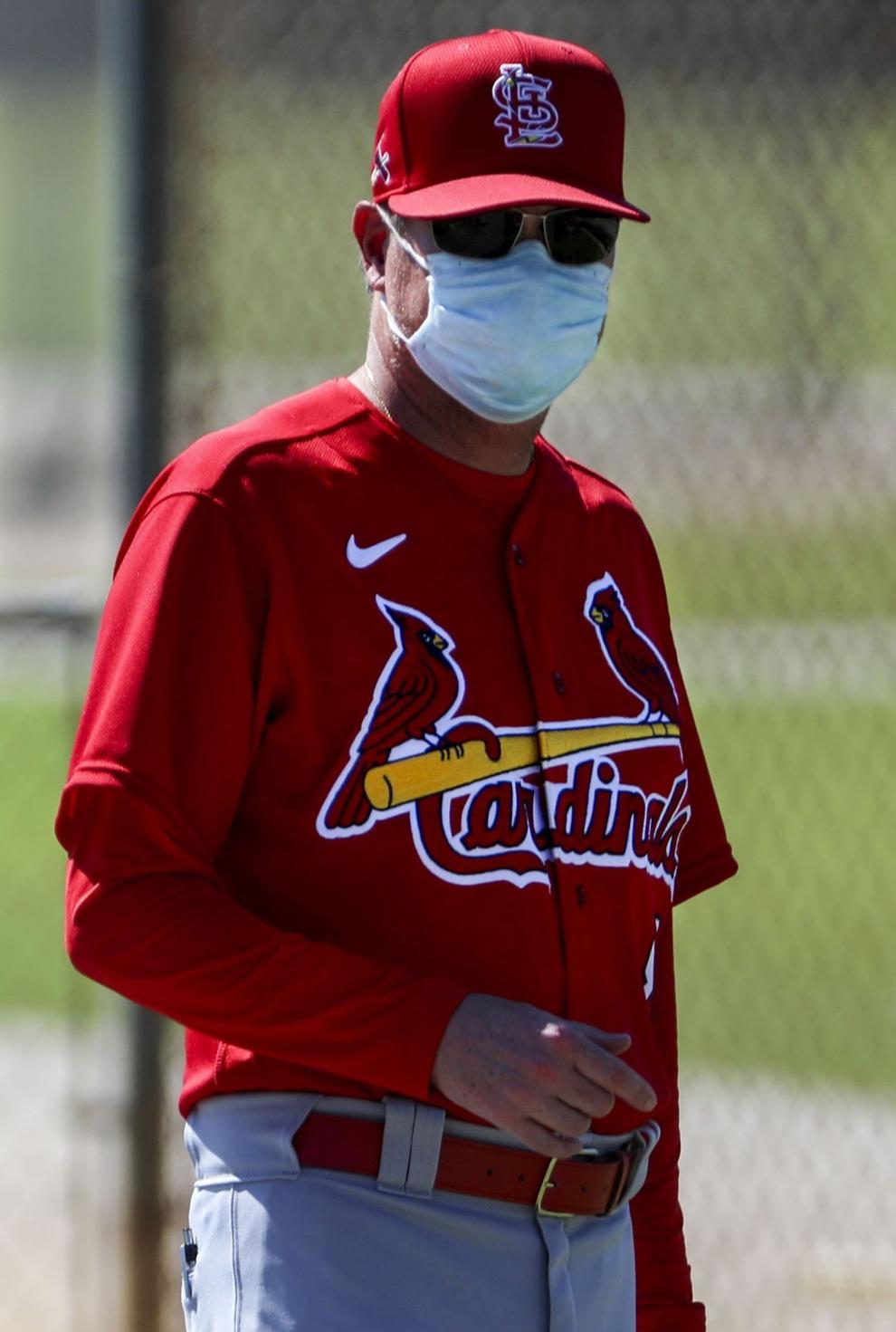 Cardinals play third game against Reds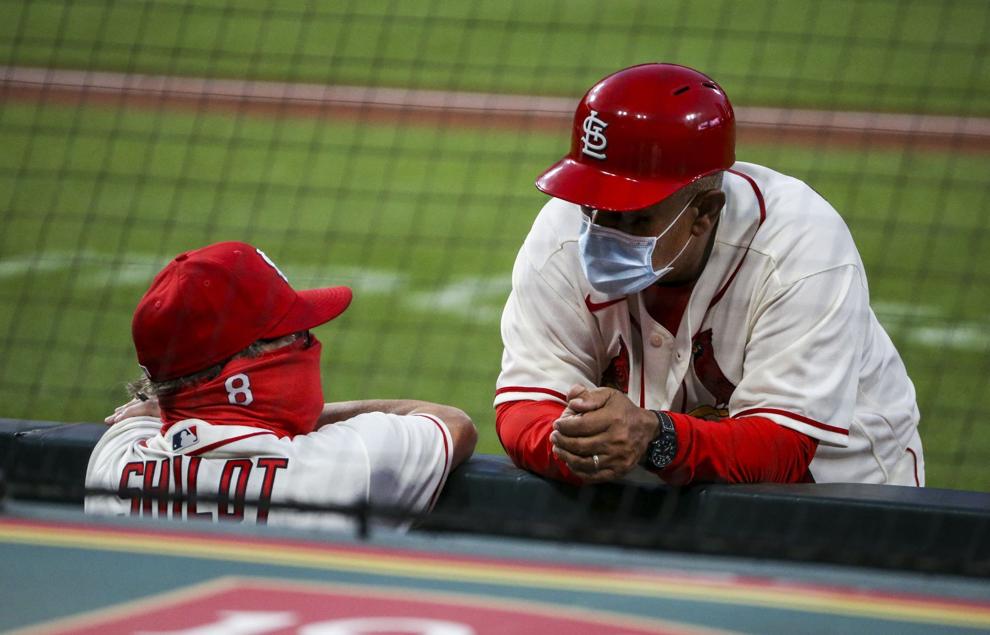 Cardinals on the brink of elimination from the National League Championship Series in Washington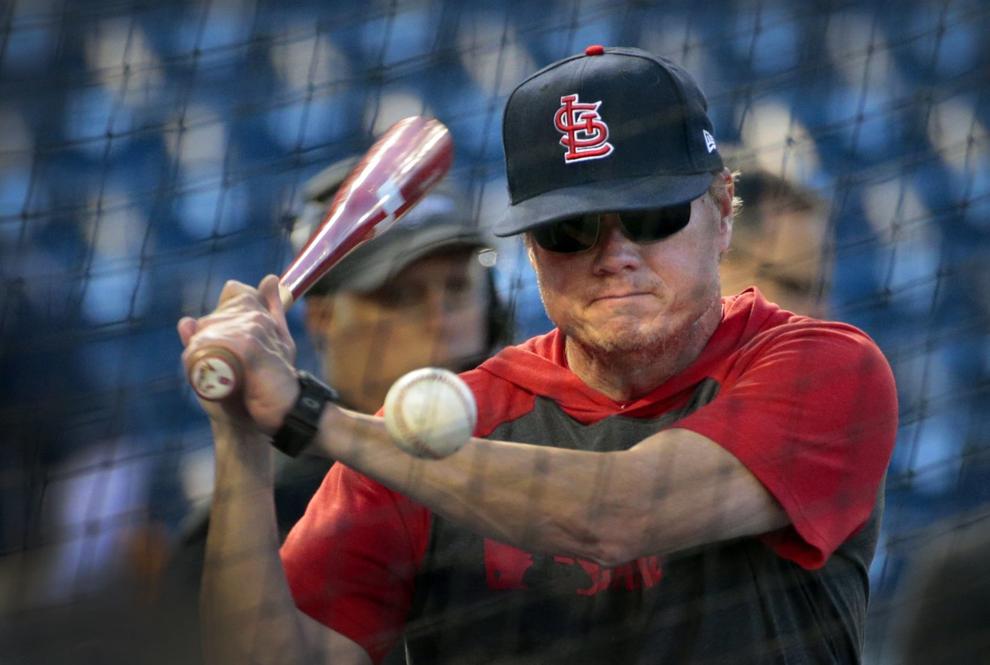 St. Louis Cardinals vs Washington Nationals, Game 3 NLCS in Washington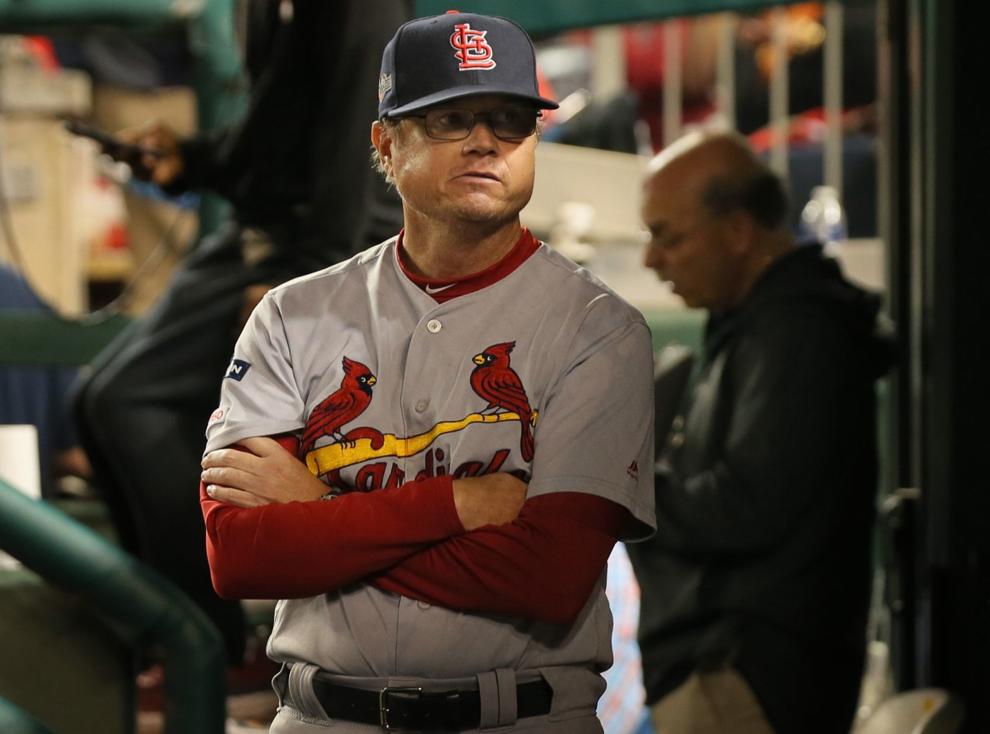 Nationals take 2-0 lead over Cardinals in National League Championship Series with 3-1 victory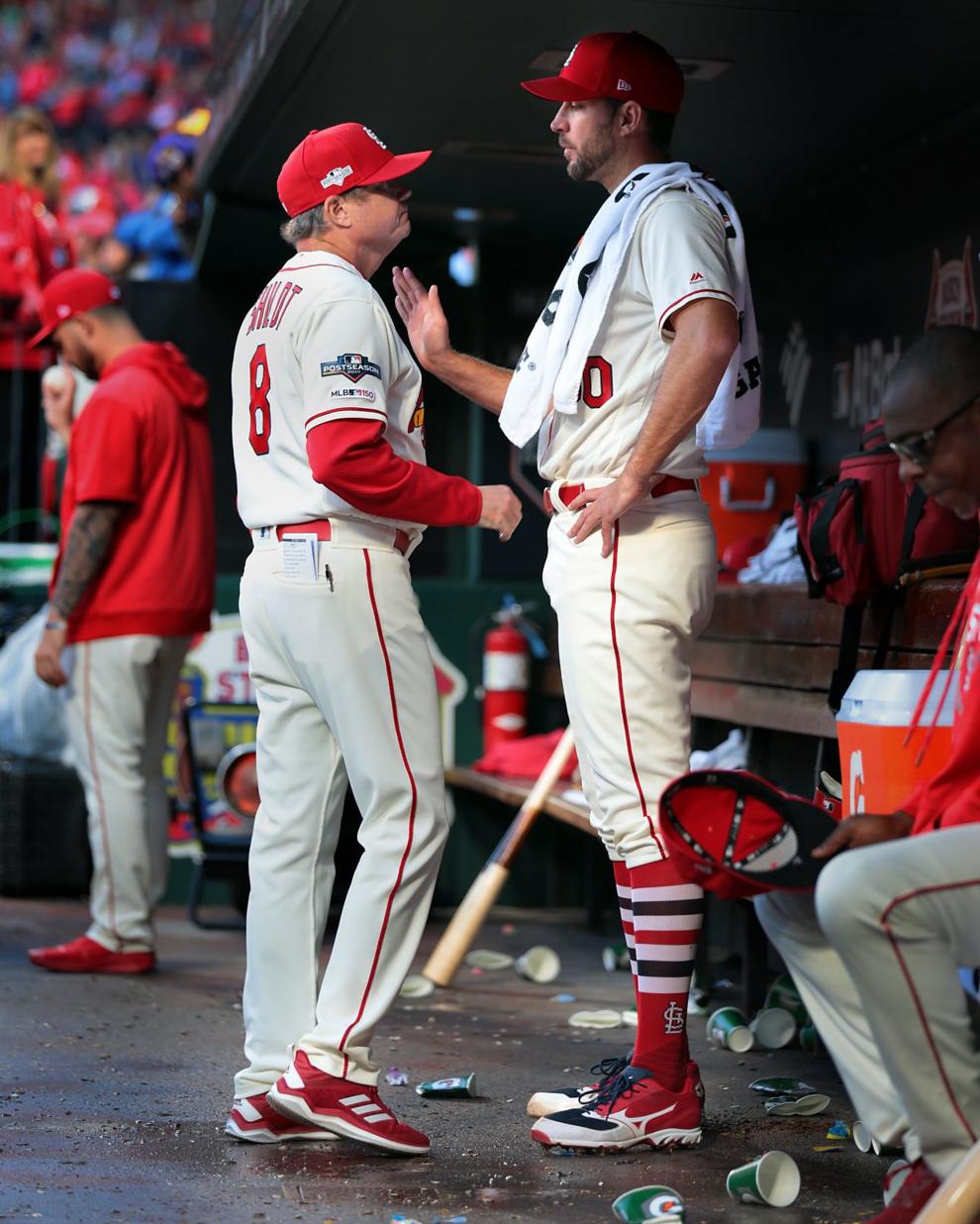 Mike Shildt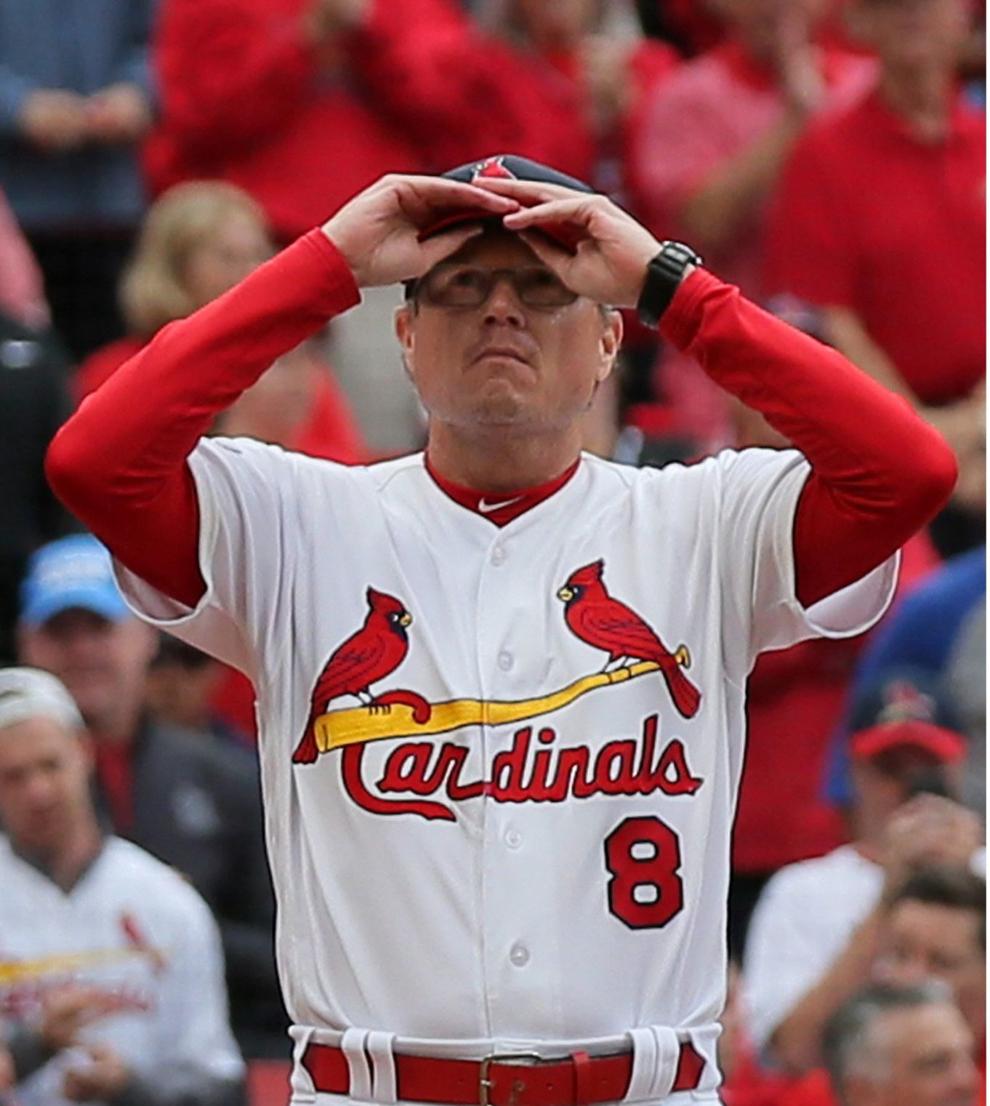 Cardinals force deciding fifth game of the NLDS with a 5-4 win over the Braves in the 10th inning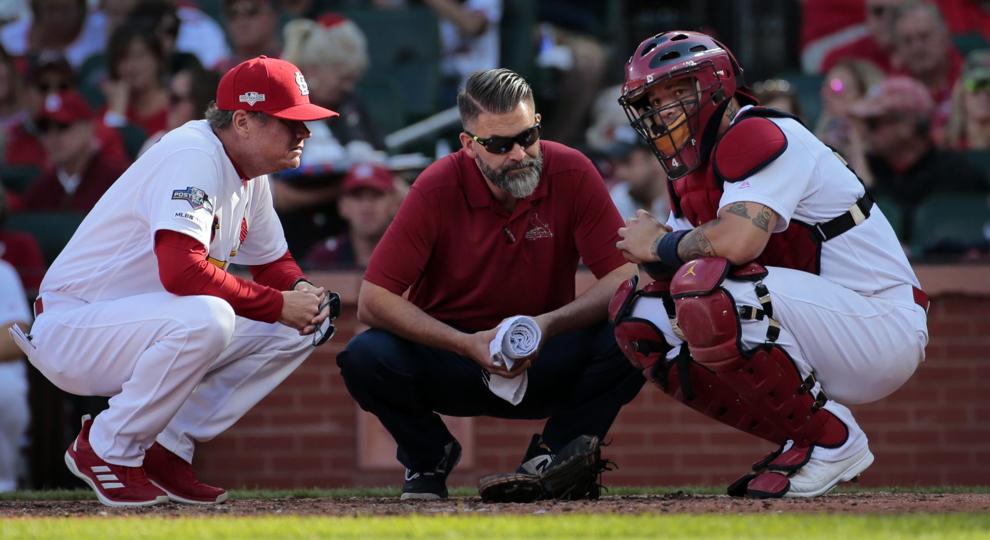 Cardinals host Padres in home opener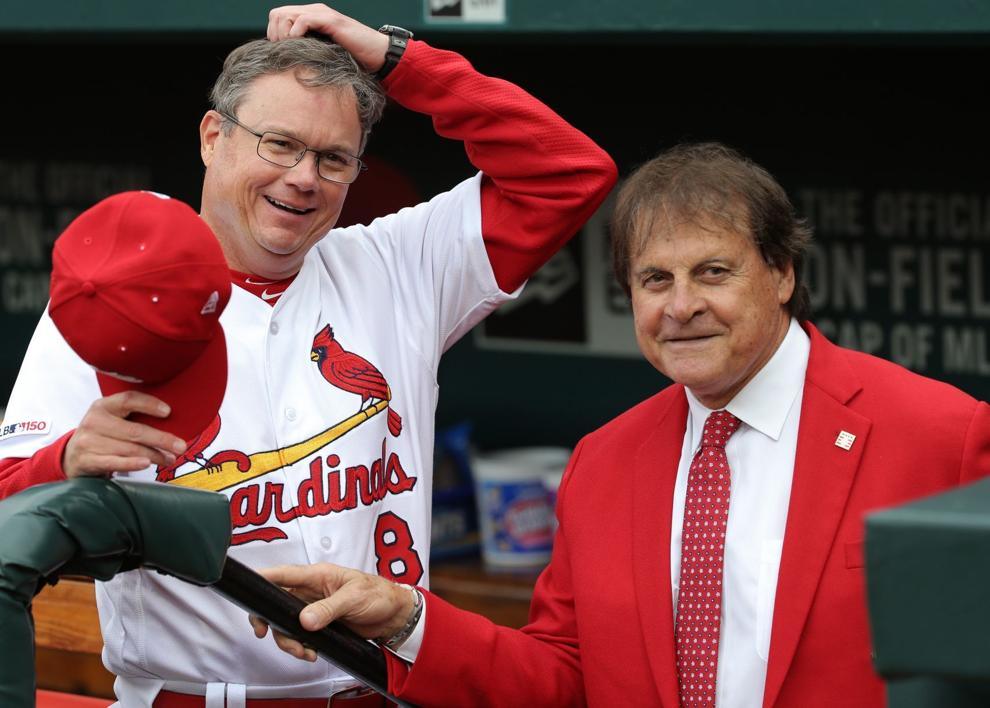 Cardinals host Padres in home opener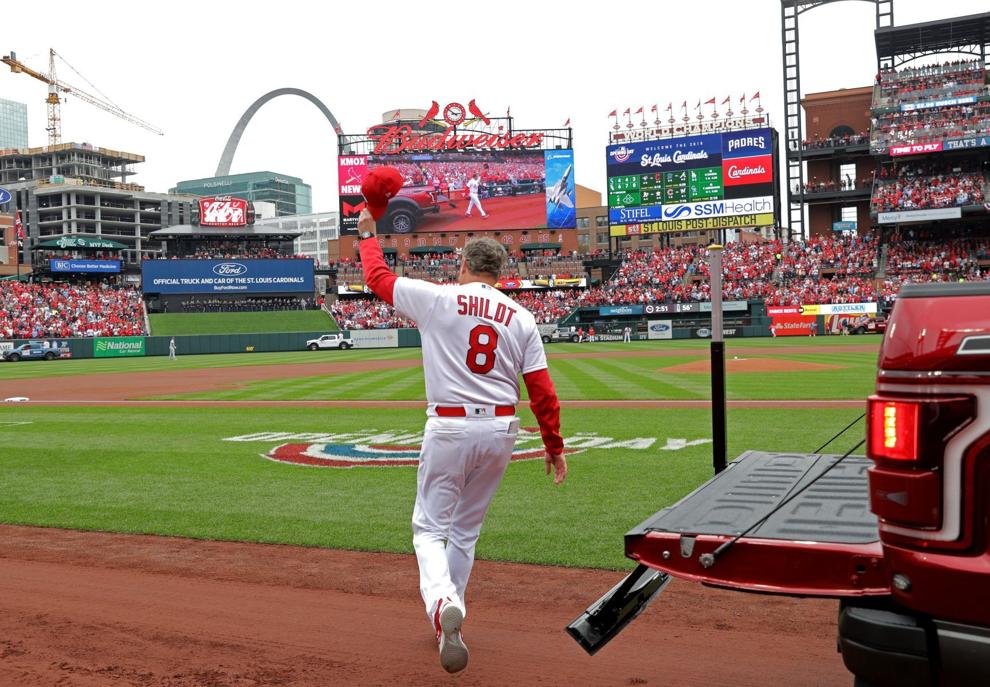 Cardinals Winter Warm-Up Sunday, Shildt and Wainwright
Cardinal managers in the dugout