The Cardinals came home from a wildly successful trip in which they went 7-2 to find a city that may have had a bit of a PGA hangover.
In front of their smallest crowd since April 24 — a crowd of 37,197 in a city that may have been golfed out — the Cardinals did their best to keep pace with Tiger Woods and Brooks Koepka, serving up a double dose of drama Monday at Busch Stadium.
First, Matt Carpenter did what Matt Carpenter always seems to do, hitting a three-run homer in the eighth inning that took the Cardinals from a run down to two runs up. Then, after Bud Norris double bogeyed his save opportunity in the top of the ninth to leave the score tied, Paul DeJong did what he had never done before, hitting his first career walkoff home run as the Cardinals completed a 7-6 win over Washington.
"I was waiting for the cold shower," said DeJong after his celebratory circling of the bases. "I was just happy, and to see all the guys jumping around, happy as a group, I think this stuff really brings us together as a team. … I'm just happy I came through in that situation."
"You have a walk-off and you're able to come back in a game late," said Cardinals manager Mike Shildt, who is 17-9 since taking over for Mike Matheny, "and then you get tested by getting right back and then the next thing you know it's tied, and you come back and immediately take a win. I think that might have a little more emotion to it. They all feel good. And they all taste good. And they all help you sleep better. It's a good win and guys are enjoying it."
It was the sixth win in a row for the Cardinals, their league-high 10th walkoff win and one more talking point to support the theory that this team has gone through some sort of metamorphosis since July 14.
It's also one more point in favor of Carpenter, who continues his torrid run. Since May 15, when he was hitting .140 with a .286 on-base percentage and a .272 slugging percentage, he now has 100 hits, is slugging .721 and hitting .332. He's reached base in 31 consecutive games, the longest active streak in the majors, and has seven home runs in his past 10 games. It was his 15th home run (out of 33) to tie or give the Cardinals a lead this season and his 13th home run in the seventh inning or later. And he makes a mean salsa.
Carpenter's home run in the eighth was the second in that inning. Jedd Gyorko led off the inning with a home run that made it a one-run game and then Kolten Wong and pinch hitter Patrick Wisdom singled. (Wisdom now has a hit in each of the two big-league games he's played.) A wild pitch put runners on second and third, and the Nationals had a base open if they didn't want to pitch to Carpenter with Yadier Molina, who may be hot but also represents a real double-play option, on deck. One day after the Nationals' bullpen blew a 3-0 lead in the ninth inning against the Cubs, they did it again Monday as Carpenter hit a drive that brought out a roar reminiscent of the noise Woods brought out on Sunday at Bellerive Country Club.
"I was saying in the dugout to (Harrison) Bader before he hit it, this is Carp's MVP moment right here," said DeJong, who said he yelled himself hoarse in celebration, "and he did what he had to do. … It was a huge moment. Watching him all year has been impressive, he's such a good player."
"I was in here icing my arm when we came back," starting pitcher Miles Mikolas said, "and when Carp hit that home run. I was screaming so loud, running around in here. I started to lose my voice a little bit."
That should have been the end of it, with Norris coming on to close out the game, but it didn't work that way. Norris gave up a single and a walk to start the inning before getting the first out. Daniel Murphy drove in a run to cut the lead to 6-5 and then catcher Matt Weiters, who is hitting .217, singled to drive in a run. With runners on second and third, Shildt lifted Norris for Dakota Hudson, who got a grounder to DeJong with the infield in for an out at first and a strikeout of Adam Eaton.
Norris, who got his fourth blown save, "started having long counts," Shildt said. "He was working a little bit harder than he's worked in a little bit."
DeJong had already made his mark by making a nice play to start an inning-ending double play in the eighth that kept the Nationals from adding to their lead. At the plate, he was 0 for four, but all the outs were deep fly balls.
"Good at-bats," Shildt said. "The thing about this game – sometimes we have to remind ourselves how hard this game can be. Paulie had some really good swings on the ball, staying on the ball, driving the ball to right, which is always a good sign. Not that he has to hit over there. He's staying through the ball, and the ball wasn't carrying well to right field tonight. We had some balls we thought were hit pretty well. Yeah, he's taking good swings consistently."
On a 3-1 pitch from reliever Koda Glover, who came on in relief of Greg Holland, whom the Nationals had brought in to mop up the eighth after Carpenter's home run, DeJong got just enough of it to put in the Nationals bullpen. "We challenged him right there, and he definitely got my (butt)," Glover said. "It happens."
"He was hitting the corners," DeJong said. "I got a 3-1 pitch, fastball, center cut, right where I was looking, put a good swing on it, just got enough to get over that wall. That was the difference.
"I had three walkoffs in Double A. Two homers and a double, but those don't count. This is the only one that counts."
Cardinals Nationals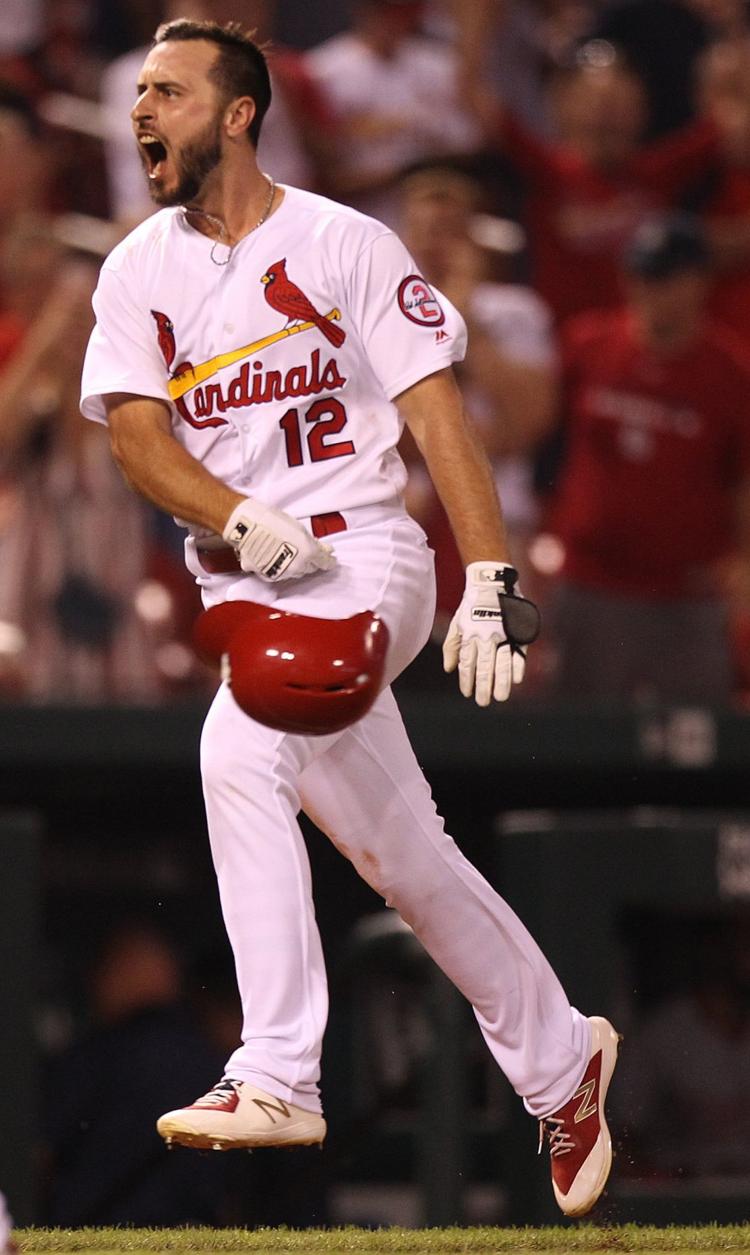 Cardinals Nationals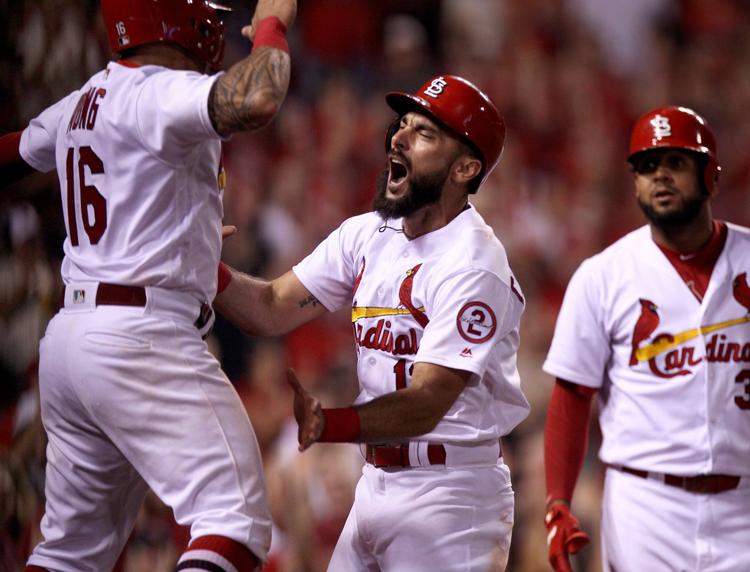 Cardinals Nationals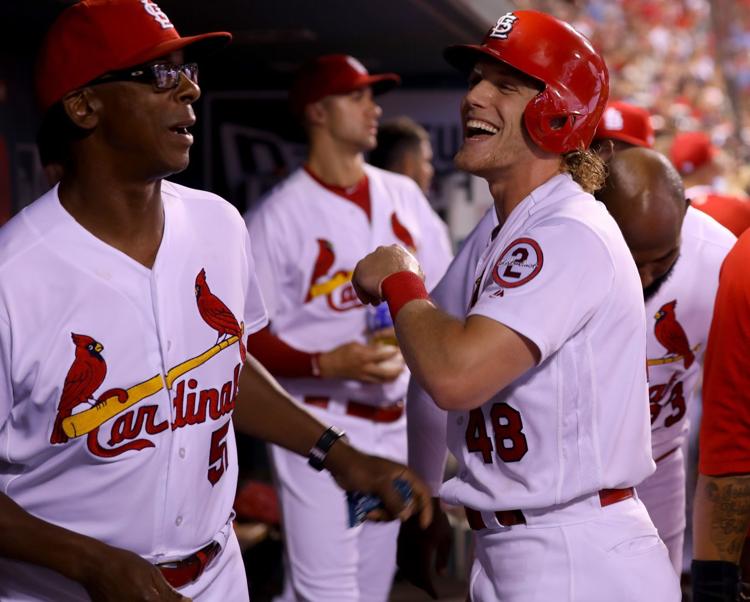 Cardinals Nationals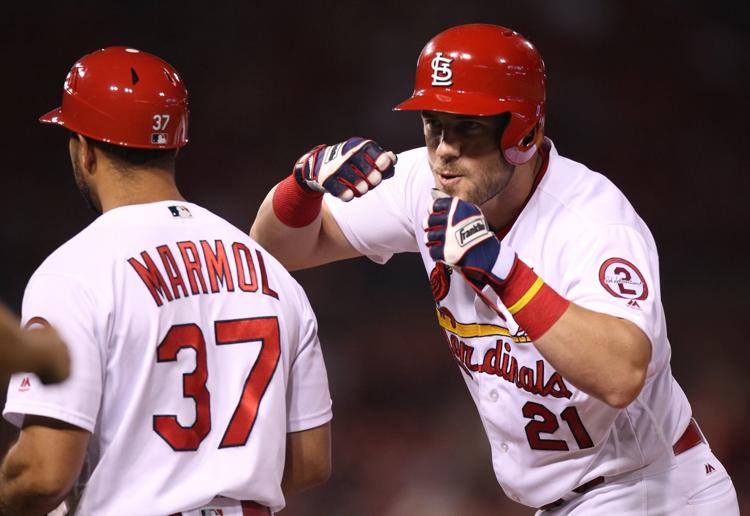 Cardinals Nationals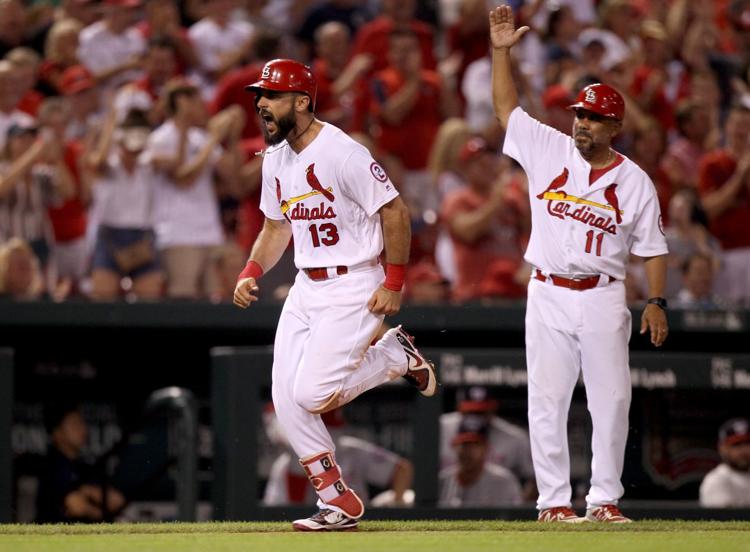 Cardinals Nationals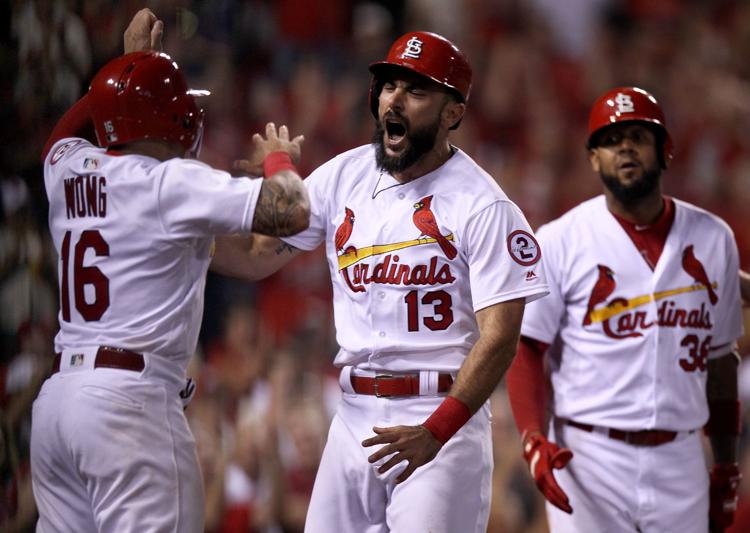 Cardinals Nationals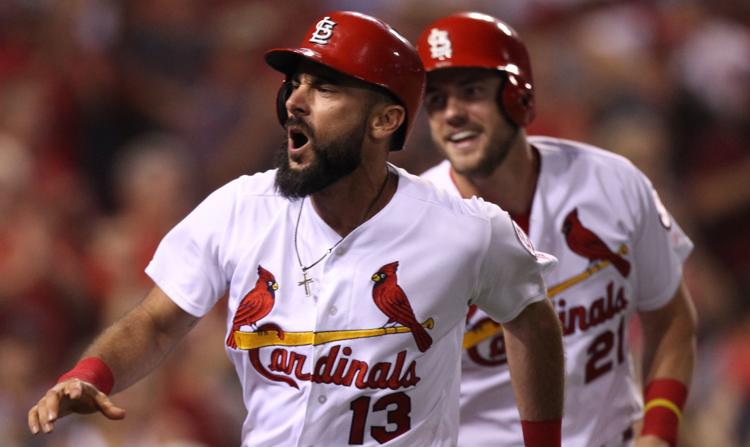 Cardinals 7, Nationals 6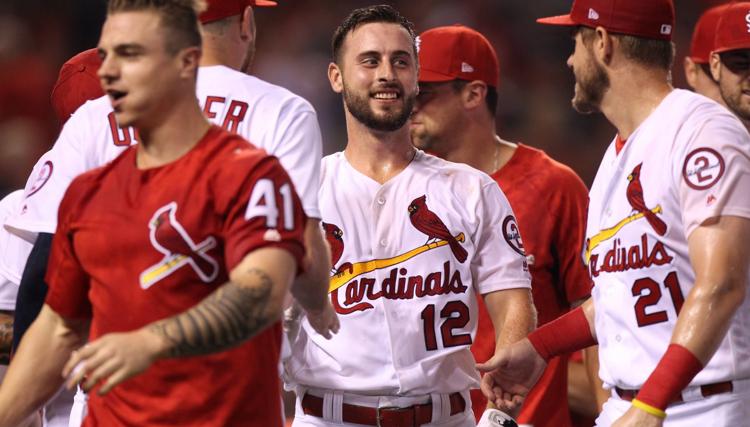 Cardinals 7, Nationals 6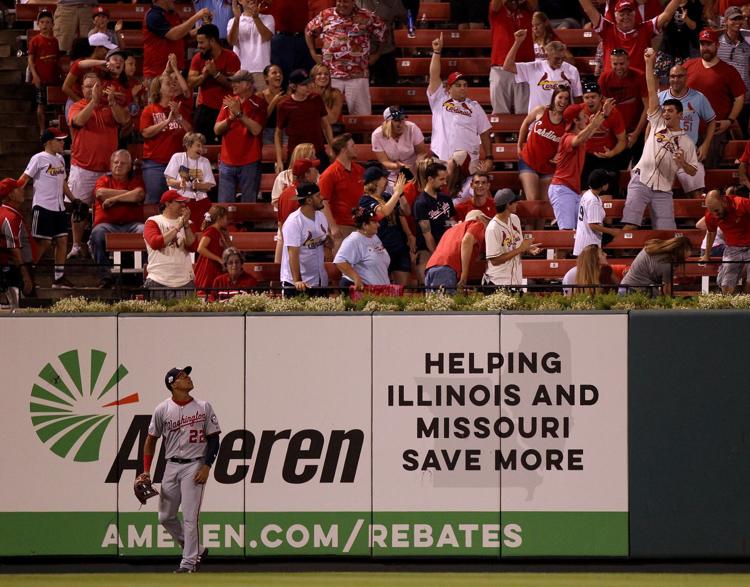 Cardinals 7, Nationals 6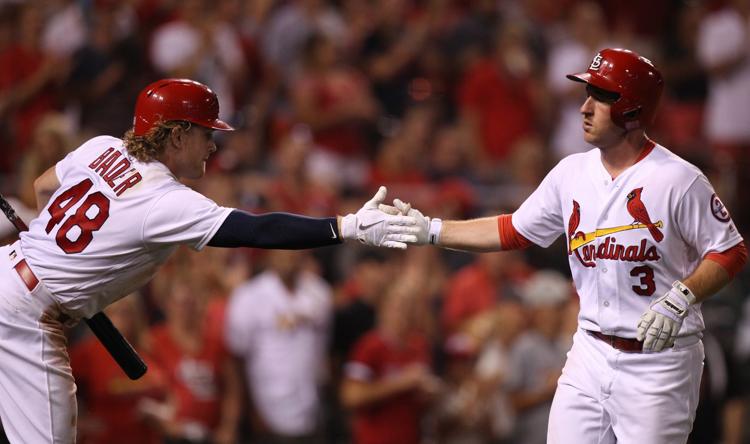 Cardinals 7, Nationals 6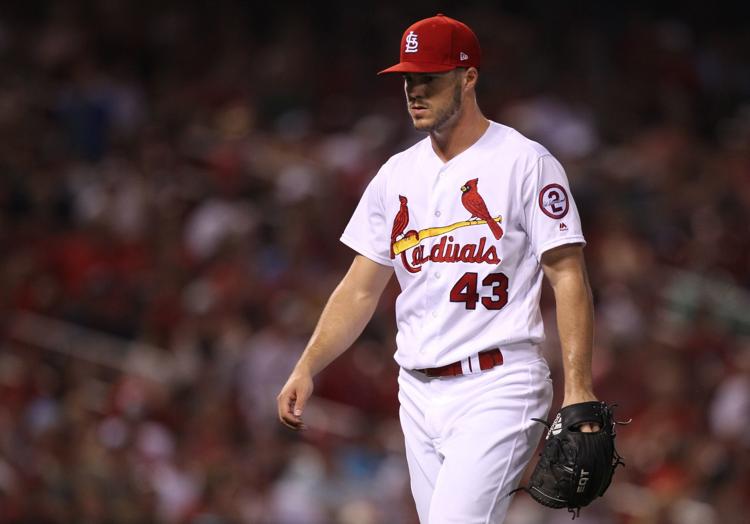 Cardinals 7, Nationals 6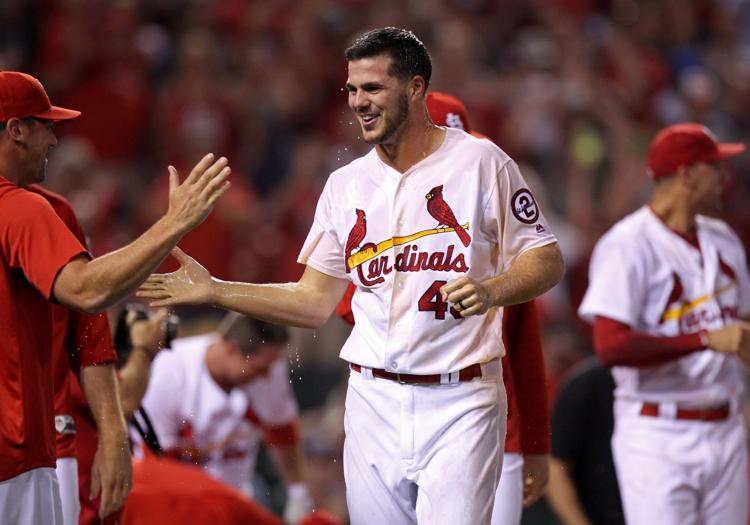 Cardinals Nationals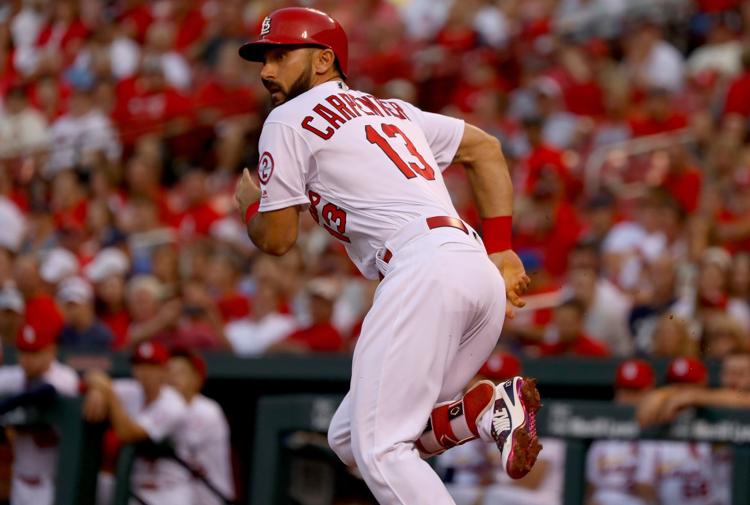 Cardinals Nationals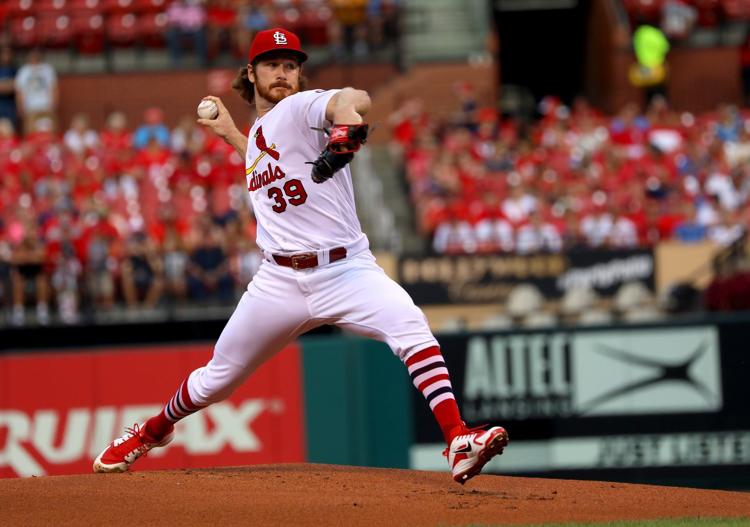 Cardinals Nationals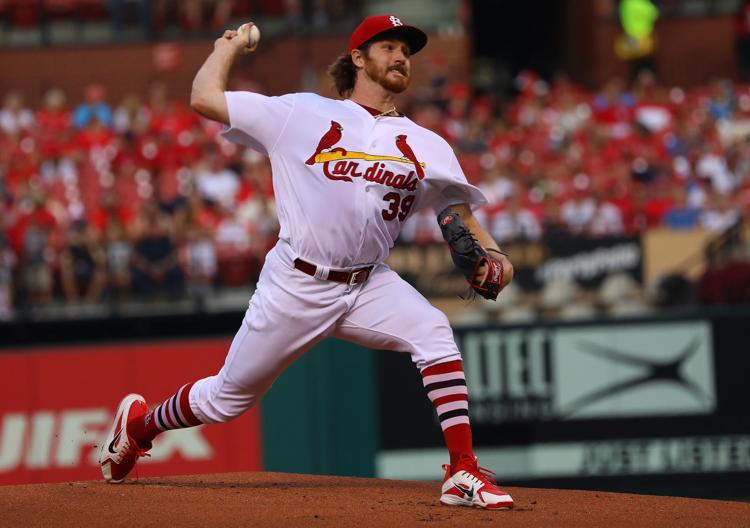 Cardinals Nationals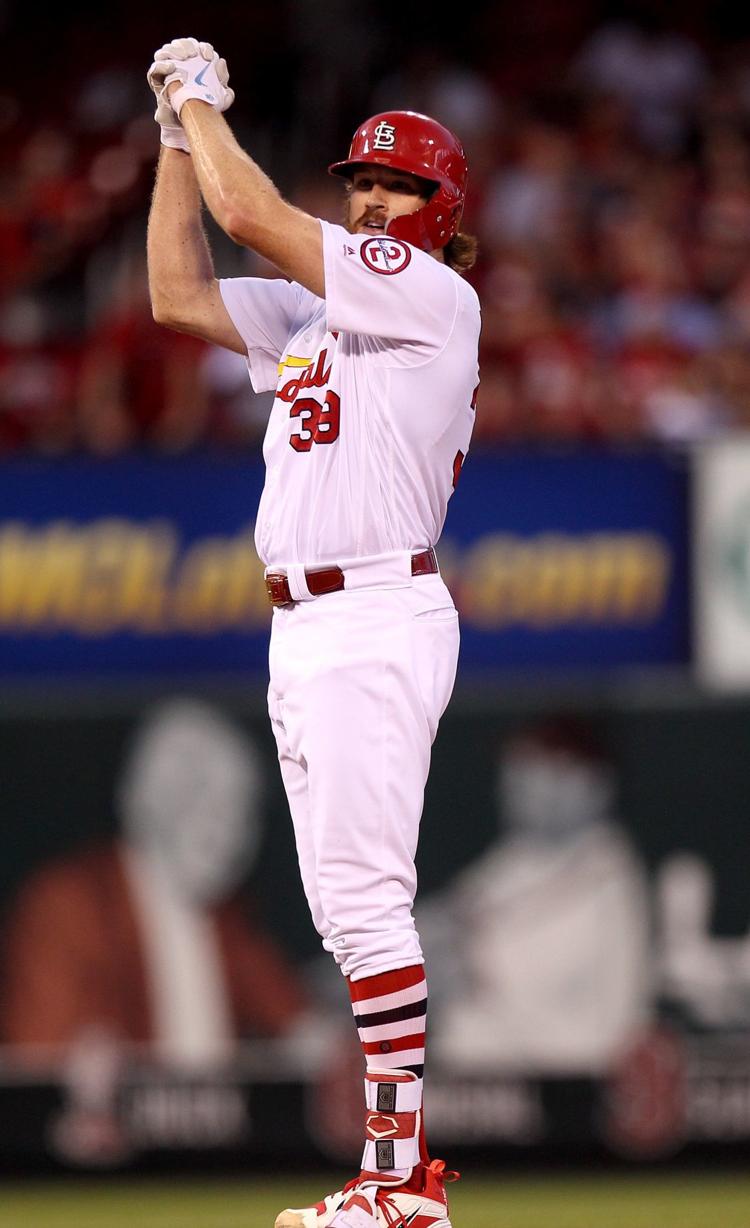 Cardinals Nationals