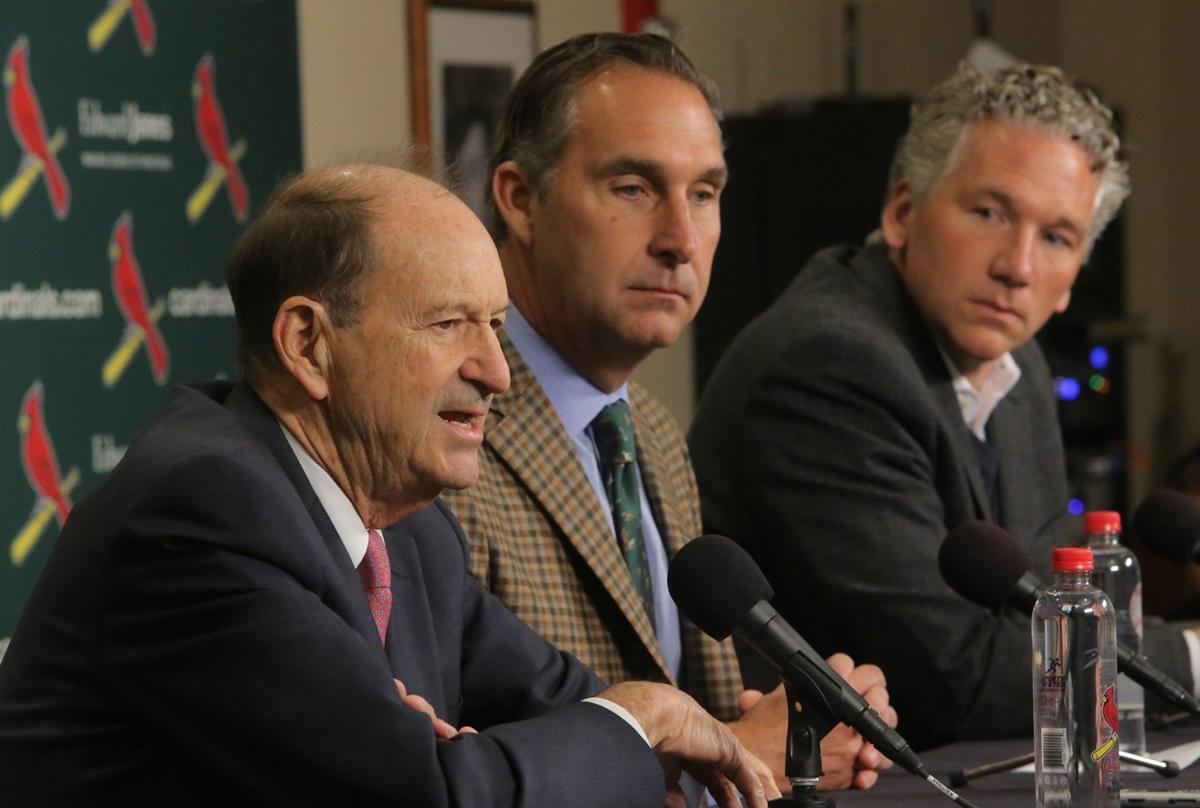 The Cardinals have recommitted to additional years of its baseball operation leadership group, from the dugout to the front office.
President of baseball operations John Mozeliak, general manager Michael Girsch, and manager Mike Shildt all received new terms and extensions on their contracts, chairman Bill DeWitt Jr. announced Tuesday at Busch Stadium.
Adam Wainwright, a free agent for the first time in his career, plans to pitch in 2020, sources confirmed. The Cardinals and the pitcher hope to work out a one-year contract in the coming weeks that will bring him back to St. Louis, Mozeliak said.
Mozeliak has led the baseball operations for the Cardinals since 2007, and his new contract will be a three-year contract, added on to the deal that was set to expire after 2020.
"The key word is continuity," Mozeliak said.
"What Mo and his group have accomplished since he took over in 2008 as the head of our baseball ops is pretty impressive," DeWitt said as part of his announcement Tuesday during a press conference at Busch Stadium. "We've been in the playoffs seven times. We've had 12 consecutive winning seasons, two pennants, a world championship, and of course included in that is postseason is this past year when we won 91 games and made it to the NLCS. In addition to our on-field success at the major-league level we continue to have a robust farm system -- which is not easy to do. When you have winning seasons, you don't draft high."
Girsch had his option for 2020 picked up and his contract extended for two years.
Shildt has a new contract written for three years starting with 2020.
All of the major-league coaches will return to the Cardinals in 2020. Hitting Jeff Albert, pitching coach Mike Maddux, and bench coach Oliver Marmol already had contracts for 2020. Willie McGee's contract expired at the end of 2019, though he has agreed to come back to Shildt's staff.
Regarding the discussions with Wainwright about a contract for 2020, Mozeliak said: "We are still in discussion on potentially a contract for next year. I think both parties would like to find a way to make it work, so that's what we'll try to do over the next week or two."
Check back soon for more on this developing story.
---
Report Card: Gordo grades management
Grading the Cardinals: Management
BILL DEWITT JR., Chairman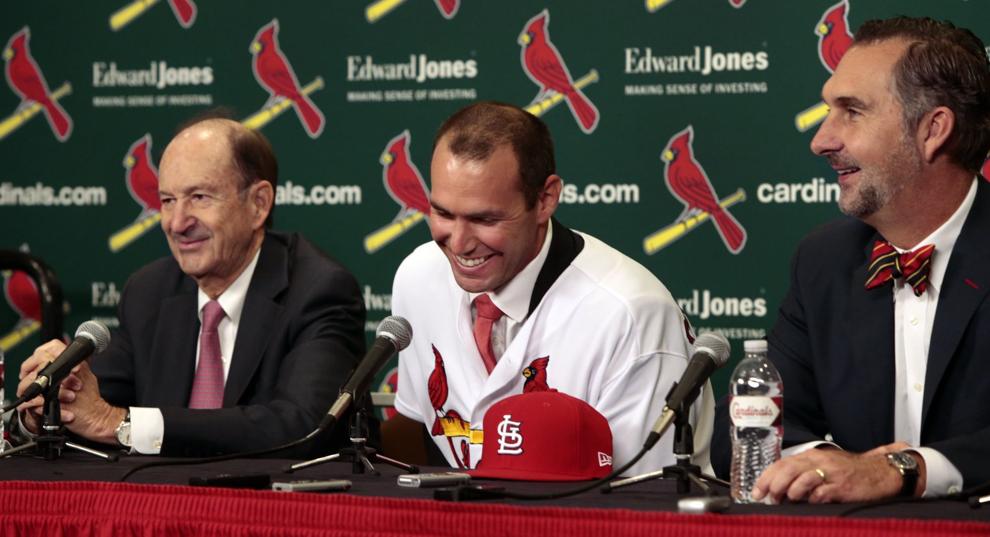 GORDO ON DEWITT: Bill DeWitt Jr. isn't cheap. The Cardinals opened with a payroll exceeding $160 million and he green-lighted massive commitments to Paul Goldschmidt, Miles Mikolas and Matt Carpenter for future seasons. He fervently opposes the tank-and-rebuild trend that swept through the industry. DeWitt's stated goal is to contend every season and the team achieved that again this season.
Ah, but what if he had dug a little deeper while he still had Yadier Molina and Adam Wainwright performing at surprisingly high levels? Could the Cardinals have won another pennant? Fans will ask that question all winter and rightfully so. And it will be interesting to see where the Cardinals payroll goes next season. The team has many needs, several current players are scheduled for big raises, and the team could have part-timers eating a big chunk of the budget.
Grade: B
---
JOHN MOZELIAK AND FRONT OFFICE
GORDO ON MOZELIAK AND GIRSCH: President of baseball operations John Mozeliak and general manager Michael Girsch worked the phones before the MLB trade deadline and failed to come up with a suitable trade fit. They did not meet their objective of adding more pitching. They didn't make a bad trade just to make a trade and, as it turned out, the Cardinals found just enough internal solutions to eke out a division title and win their NLDS against the Braves. So that's a plus.
But the big offseason trade for Paul Goldschmidt yielded somewhat disappointing results — his 2019 numbers were well off his '18 production for Arizona — and that $130 million contract extension compounds that concern. Mike Leake (traded), Brett Cecil (hurt) and Luke Gregerson (released) ate up $17.75 million of the payroll. On the other hand, home-grown talent like Jack Flaherty, Dakota Hudson and Tommy Edman drove the team forward.
But a challenging offseason has arrived for this management team. Matt Carpenter's inexplicable $39 million extension will handcuff the Cardinals this winter, as will the $33 million still owed Dexter Fowler.
Grade: C
---
MIKE SHILDT, Manager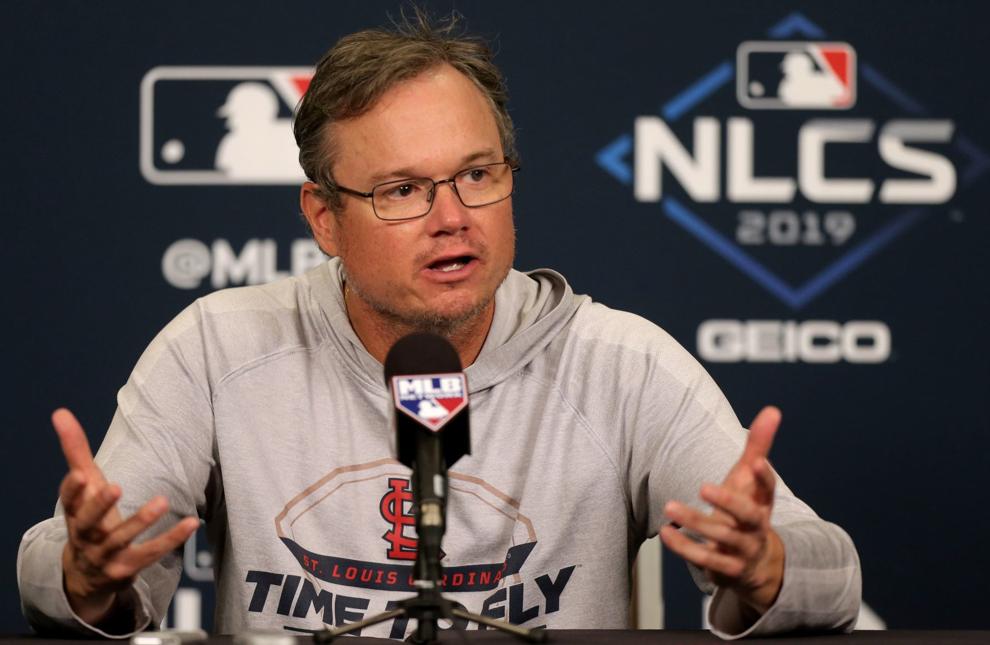 GORDO ON SHILDT: Mike Shildt deserves serious consideration for National League Manager of the Year. Few experts believed the Cardinals could win the division, yet they rose from their midseason morass (44-45 on July 12) to blast past the Chicago Cubs and outlast the Milwaukee Brewers in the NL Central.
Shildt put the team in motion for 116 stolen bases, tying Washington for the league lead. He worked around key injuries (closer Jordan Hicks, catcher Yadier Molina, second baseman Kolten Wong) to keep the team rolling. He made tough decisions, like relegating Matt Carpenter to a part-time role, while maintaining a terrific clubhouse vibe. In short, he squeezed plenty from a good-but-not-great team.
Grade: A
---
COACHING STAFF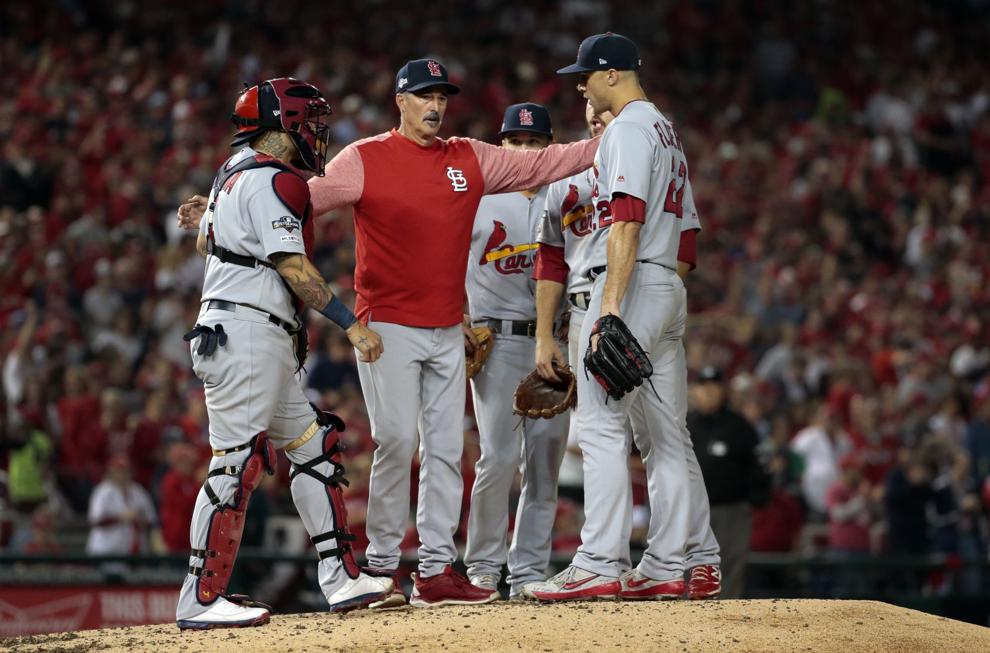 GORDO ON THE COACHES: First, the good news. Pitching coach Mike Maddux and bullpen coach Bryan Eversgerd did excellent work. They cobbled together an effective staff with a mix of promising youngsters, proud veterans and assorted depth guys. The bullpen wore down in the second half, but the starting rotation finished well.
Willie McGee had his hands full working with the outfielders, but Marcell Ozuna and Jose Martinez became less vulnerable in the corners and the team got helpful innings from Dexter Fowler in center field. The coaching staff stressed better infield defense and new personnel (Goldschmidt, Edman) helped deliver that in a big way.
But the hitting . . . yeah. The Cardinals fired popular assistant hitting coach Mark Budaska so that hitting coach Jeff Albert's message could ring clearer. So far, so bad for Albert -- the Cardinals were awful in the clutch this season, collectively hitting just .200 with runners in scoring position and two outs. The Cardinals set out to produce better tactical hitting this season and they failed. Their feckless showing in the NLCS put the exclamation point on that bottom-line assessment.
Grade: C
---
Position players grades
Grading the Cardinals: Position players
YADIER MOLINA, Catcher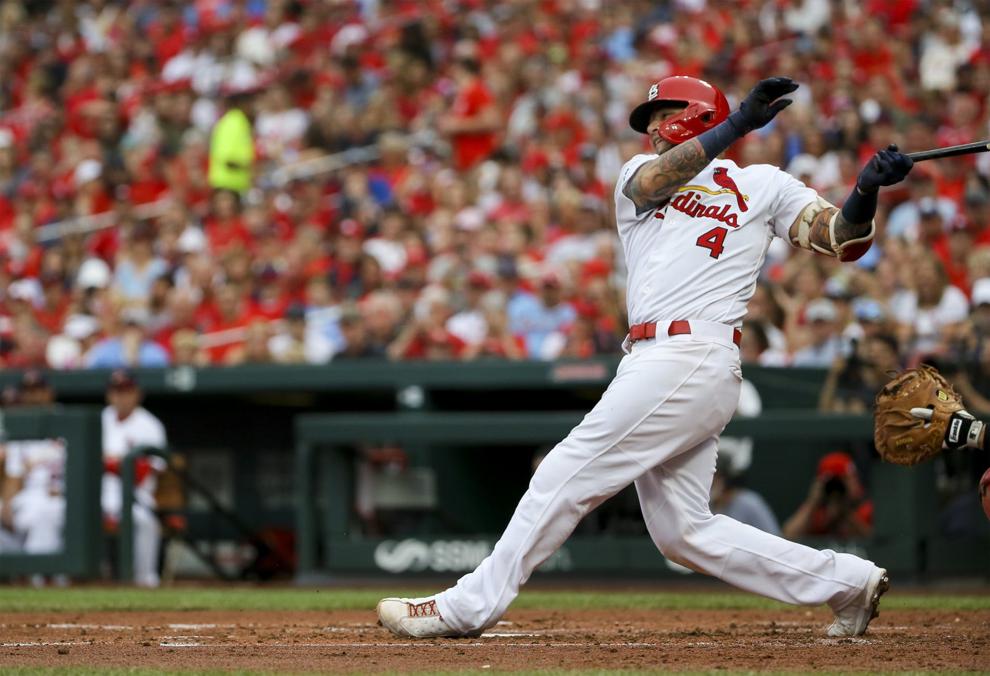 GORDO ON MOLINA: He returned from his thumb injury to help drive the second-half push. Molina hit .285 after the All-Star break with an .801 on-base plus slugging percentage. Overall he hit .305 with runners in scoring position. Defensively he threw out just 27 percent of opposing base stealers, the second-lowest mark in his career.
Molina fell into the same playoff hitting funk that claimed most of his teammates; he was just 5 for 33 with one walk. But he turned 37 in July, so he exceeded expectations at that age — and his leadership, pitch calling and pitch framing were exceptional.
Grade: A
---
KOLTEN WONG, Second Baseman
GORDO ON WONG: Once again he fielded second base at a Gold Glove level. Wong also hit .285 for the second time in three years. This season he broke through as a base stealer, succeeding 24 times in 28 tries. He hit .310 with runners in scoring position and two outs. His 4.7 Wins Above Replacement (Baseball Reference version) was best among the team's position players.
And Wong wasn't quite as helpless in the playoffs as some teammates. He hit .206 with four walks, four runs scored, three doubles, four RBIS and two stolen bases.
Grade: A
---
LANE THOMAS, Outfielder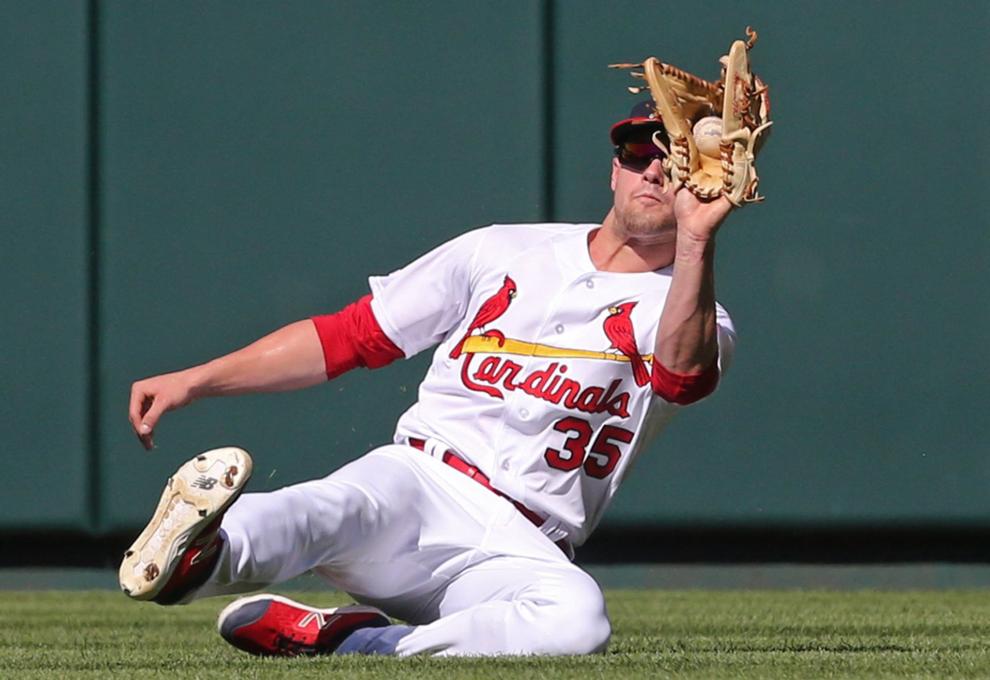 GORDO ON THOMAS: His tiny work sample was impressive: .316 batting average and 1.093 OPS in 44 plate appearances. Thomas had four hits — including three homers — plus a walk in his 13 pinch-hitting performances. He was an excellent defensive replacement, too, posting strong metrics in limited duty. Had Thomas stayed healthy he would have had a postseason role. He should get a long look in spring training.
Grade: A
---
TOMMY EDMAN, Infielder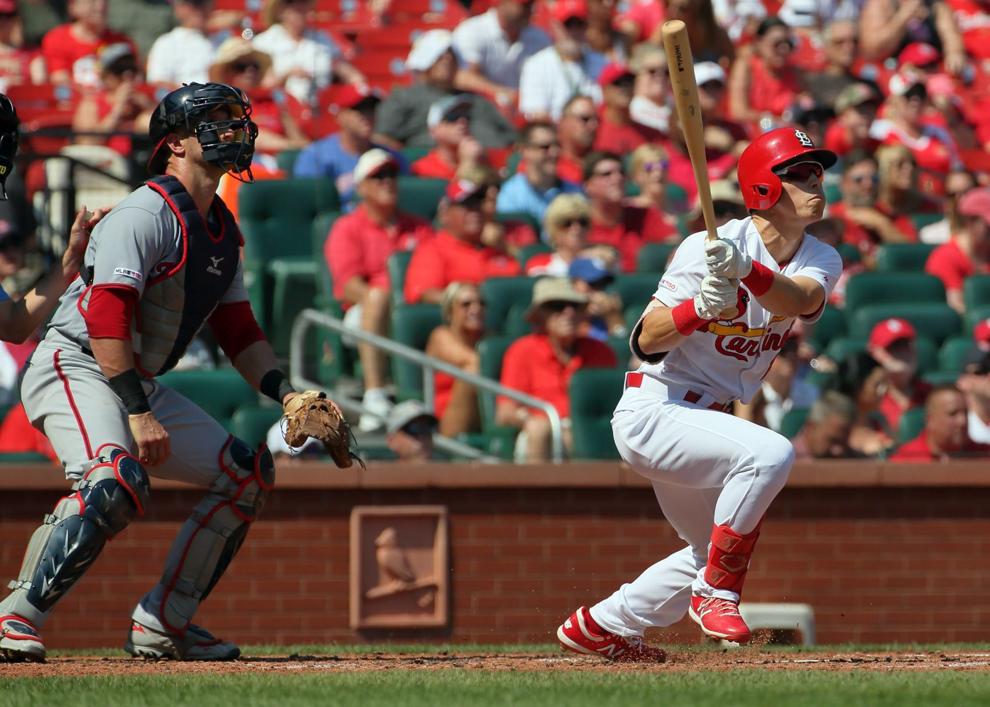 GORDO ON EDMAN: His hitting, speed and fielding versatility made him one of the team MVPs of the second-half push. Edman hit .304 with an .850 OPS and 15 stolen bases in 16 tries after graduating from the minors in June. He did nice defensive work while bouncing between third base, second base and right field.
But he hit just .208 with runners in scoring position and .152 with RISP and two outs. He was just 6 for 33 during the postseason, but he had three doubles, a triple and three RBIs. 
Grade: A-Minus
---
RANDY AROZARENA, Outfielder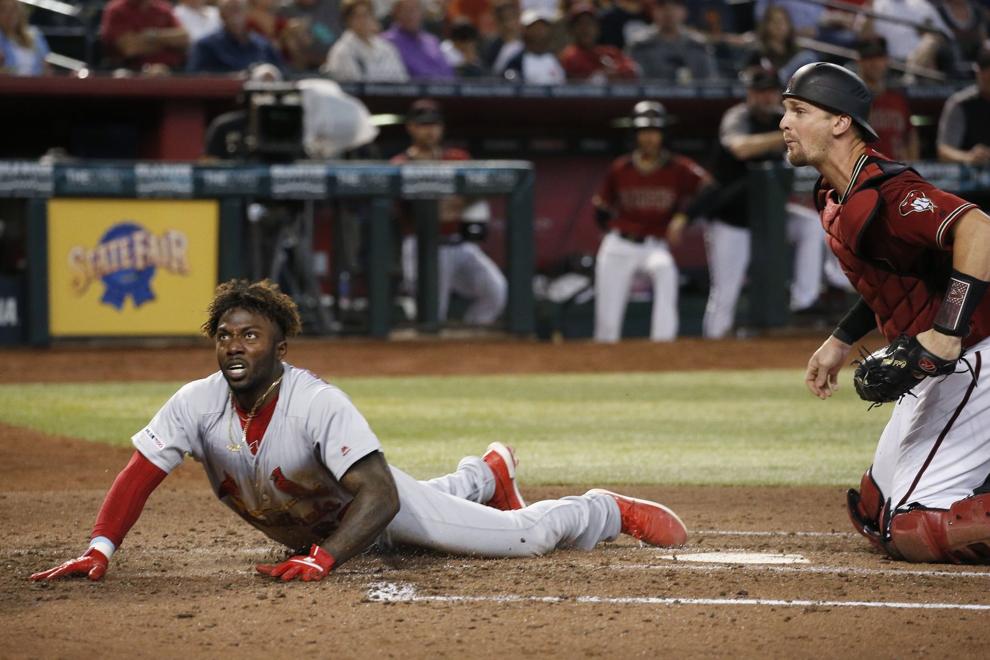 GORDO ON AROZARENA: He finally broke out in the minors this season, hitting .344 while splitting the season between Double-A Springfield and Triple-A Memphis. That earned him his first big league opportunity in the crowded Cardinals outfield. In limited regular season and playoff action Arozarena went 6 for 24 with two walks, a double, a homer, four runs scored, two RBIs and three stolen bases. 
Grade: B
---
MATT WIETERS, Catcher
GORDO ON WIETERS: He gave the Cardinals some added power as Molina's understudy. He hit 11 homers in 168 at-bats for the season, and posted an .842 OPS in July when Molina was shelved. Overall he threw out eight of 19 runners attempting to steal a base.
But Wieters was just 2 for 14 with three walks and a hit by pitch in 18 pinch-hitting appearances. He managed just one hit in 27 at bats with runners in scoring position and two outs and he was 0 for 3 in the playoffs.
Grade: B-Minus
---
PAUL GOLDSCHMIDT, First Baseman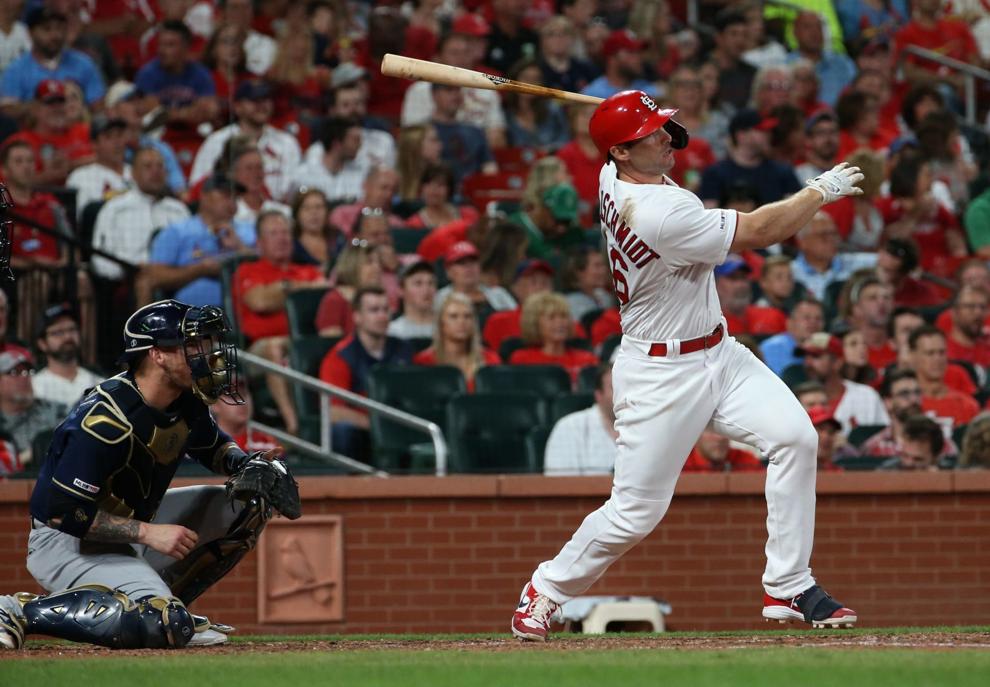 GORDO ON GOLDSCHMIDT: His soft hands at first base improved the team's defense. He helped trigger the second-half surge with 27 RBIs and a 1.085 OPS in July. He went 9 for 21 with five runs scored in the NLDS.
But Goldschmidt's bottom line was disappointing: a 30-point drop in batting average from 2018 and a 100-point OPS decline. This was especially unsettling given MLB's power surge due to juiced baseballs. He hit just .252 with runners in scoring position and .244 with RISP and two outs. Goldschmidt turned 32 last month and the Cardinals owe him $130 million over the next five years. Feel free to fret.
Grade: C-Plus
---
JOSE MARTINEZ, Outfielder
GORDO ON J. MARTINEZ: Game 4 of the NLCS vividly illustrated his good and his bad. On one hand, he smashed a two-run double off the right-center field wall. On the other hand, he bailed on a shallow fly ball that was his to catch all the way. That mishap helped spark a seven-run first inning for the Nationals. Martinez can hit (7-for-13 in the playoffs!) but he cannot field well. His defensive runs saved per 1,200 innings during the regular season came in at minus-19. Ouch.
Grade: C
---
YAIRO MUNOZ, Infielder/Outfielder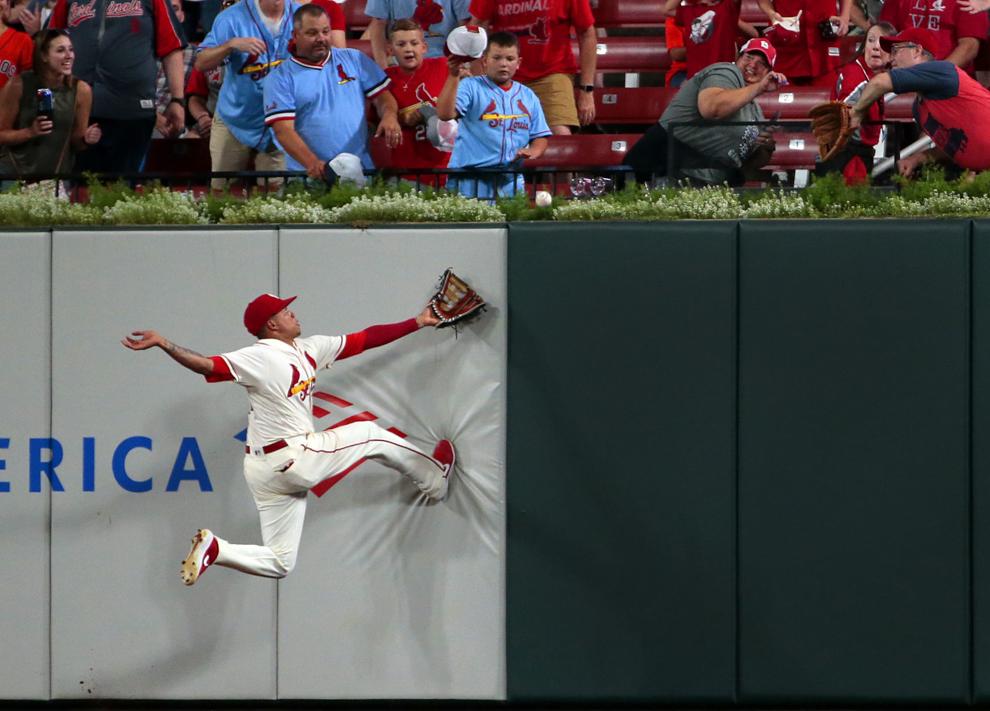 GORDO ON MUNOZ: He did a nice job filling in during the first half, batting .307 in 88 at bats after the All-Star break. His ability to play anywhere in the infield or outfield made him especially handy as a bench player. But Munoz didn't hit as well in the second half (.226 in 84 at bats) and he got just one postseason at bat. His inability to draw walks (just seven all season) left him with a subpar .298 on-base percentage.
Grade: C
---
TYLER O'NEILL, Outfielder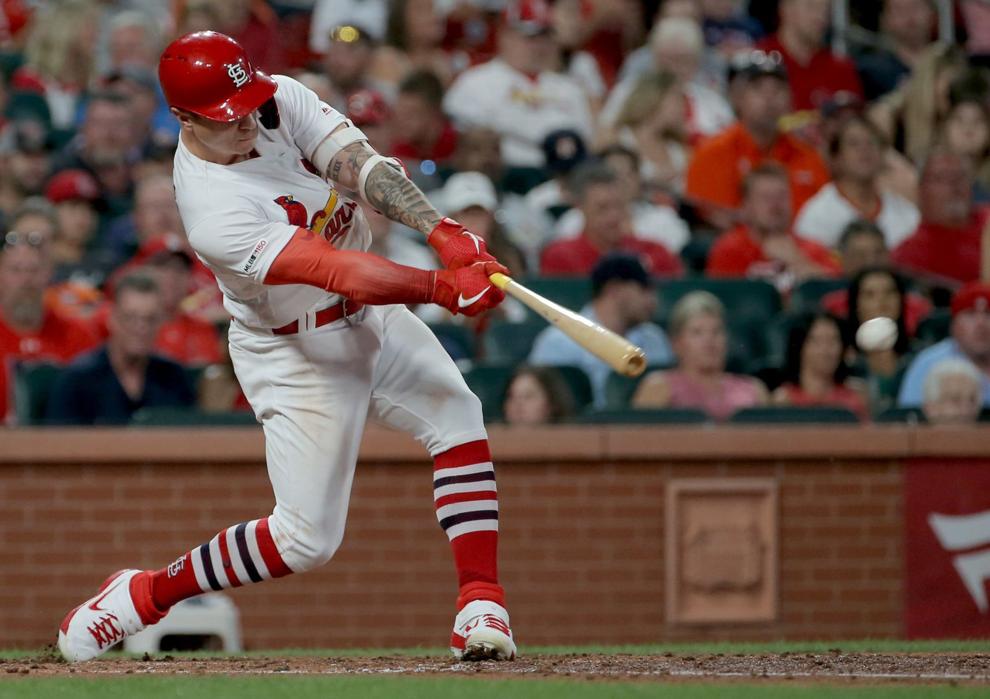 GORDO ON O'NEILL: He had an excellent July, hitting .301 with an OPS of .823. But O'Neill got hurt and fell out of the rotation, getting just 15 plate appearances the rest of the way. Overall O'Neill hit .262, but he struck out 53 times in 151 plate appearance while drawing just 10 walks. He wasn't a good pinch-hitter, delivering just two hits and a walk in 17 tries.
He hit 13 homers in 175 minor league at bats this season, but that power won't translate in the big leagues unless he cuts down on strikeouts. O'Neill runs well and plays all three outfield spots, but his fielding metrics weren't great. 
Grade: C
---
ANDREW KNIZNER, Catcher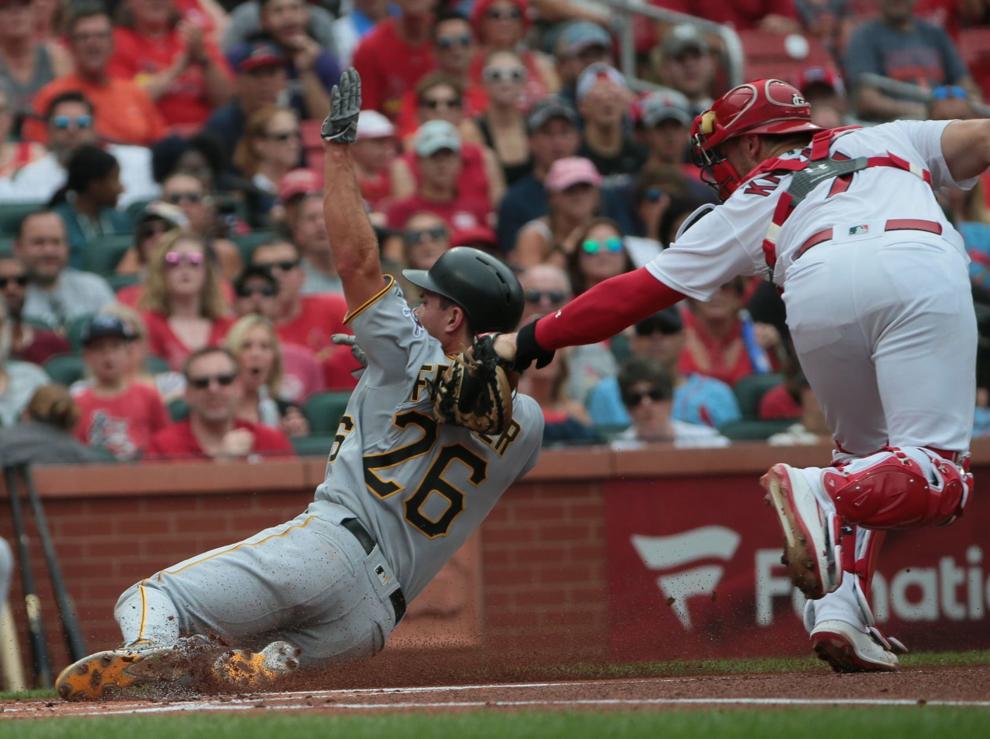 GORDO ON KNIZNER: His rapid development allowed the team to trade top catching prospect Carson Kelly in the offseason Paul Goldschmidt deal. Knizner hit .274 with an .821 on-base plus slugging percentage at Memphis this season and .226 with two homers and two stolen bases in 18 games while filling for the Cardinals. For now, anyway, he looks to be Molina's heir-apparent.
Grade: C
---
RANGEL RAVELO, First Baseman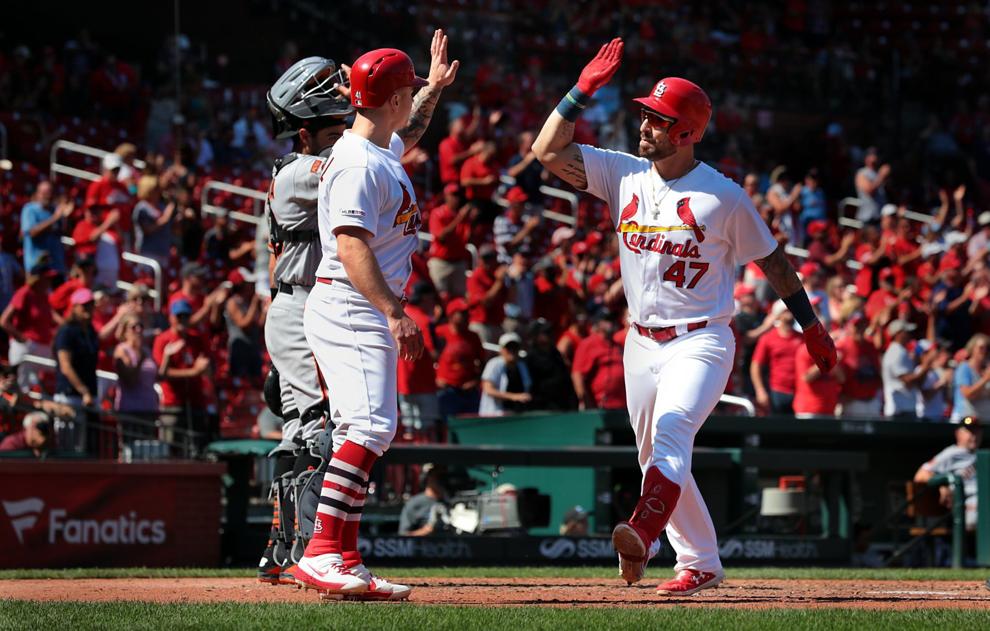 GORDO ON RAVELO:  This career minor leaguer beat the odds to get his first taste of the big leagues this season at the age of 27. Ravelo went just 8 for 39, but he had two doubles, two homers and seven RBIs. The Cardinals liked his at bats as a pinch-hitter -- he delivered five hits and two walks in 22 plate appearances.
Grade: C
---
MARCELL OZUNA, Left Fielder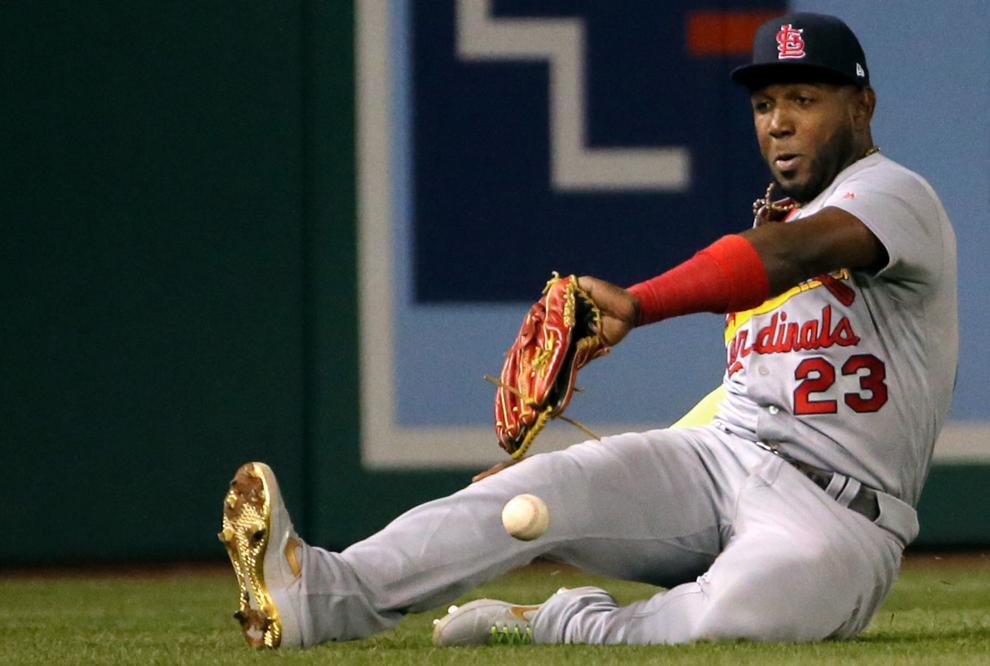 GORDO ON OZUNA: OK, his throwing shoulder was much better this season. But Ozuna's poor outfield reads, tentative routes to the ball and clumsy glove work made him a left field liability. He produced in spurts, but he also suffered prolonged slumps -- like when he hit .226 in May and (gulp) .160 in September.
His inconsistency continued in the postseason. Ozuna went 9 for 21 with three doubles, two homers, five runs scored and six RBIs against Atlanta in the NLDS. But then he went 3 for 16 with eight strikeouts and zero RBIs in the NLCS.
Grade: C-Minus
---
DEXTER FOWLER, Outfielder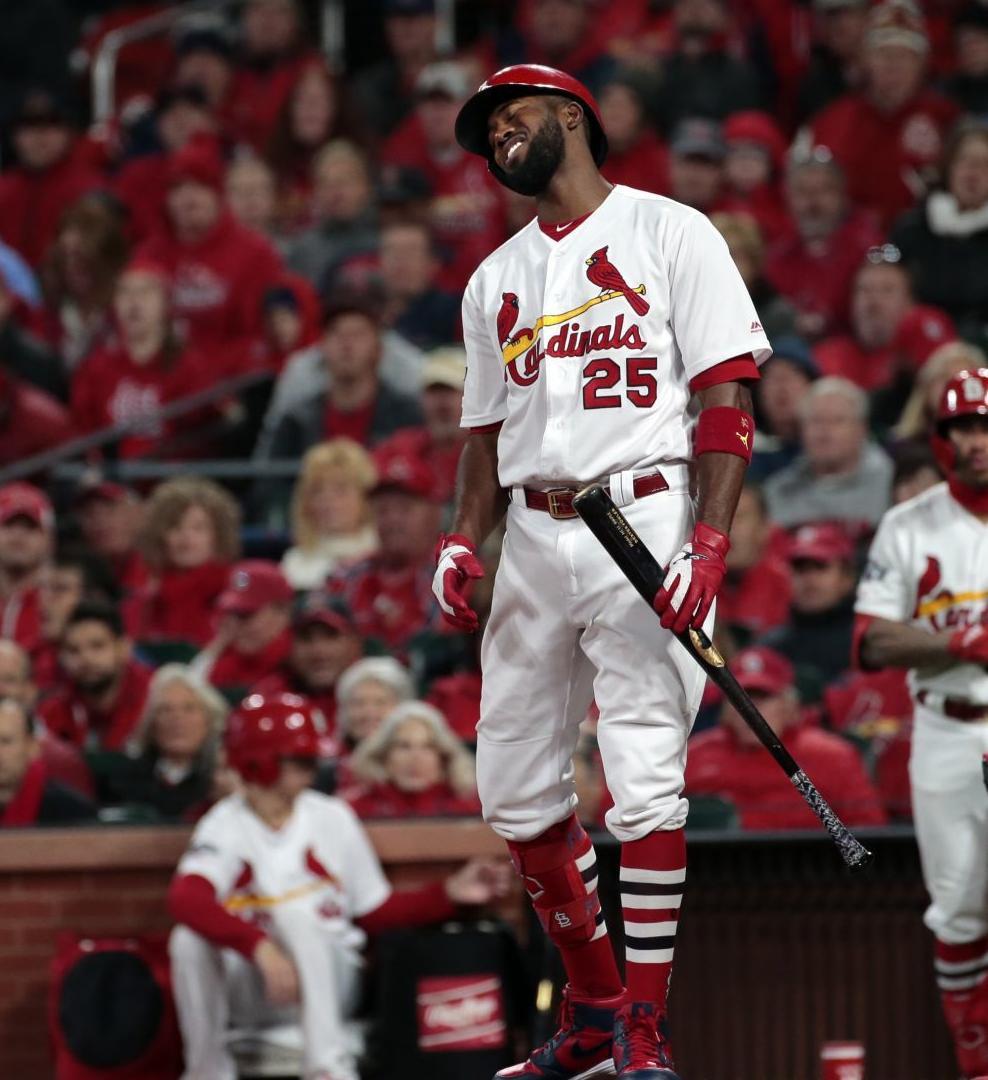 GORDO ON FOWLER: His ability to play center field this season was a plus. So was his ability to hit leadoff again. Fowler provided a big offensive boost in August, delivering an .849 OPS with 21 RBIs.
But overall he provided substandard offense (.755 OPS) for an outfielder making $16.5 million for two more years. Fowler faded in September, batting just .183, and he went 2 for 33 with four walks during the playoffs. That poor finish added one more question mark to the offseason roster assessment.
Grade: C-Minus
---
PAUL DEJONG, Shortstop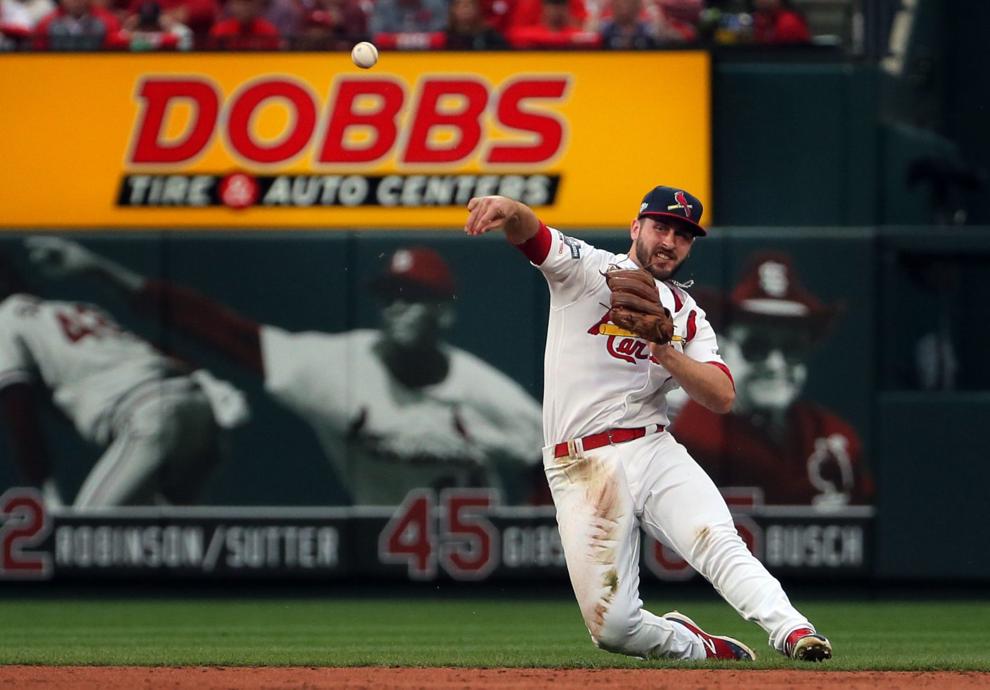 GORDO ON DEJONG: He remained steady at shortstop, teaming with the spectacular Wong for an excellent double-play combination. His 14 defensive runs saved above average tied Wong for the team lead.
DeJong hit 30 homers, but so did 57 other big leaguers. His 4.1 WAR rating flattered him. He hit .200 in May, then .218, .205, .233 and .175 during the next four months. Overall, DeJong hit .193 with runners in scoring position and .182 with RISP and two outs. He hit .233 with 14 strikeouts in 30 at bats during the postseason. Manager Mike Shildt used to see DeJong as a No. 3 hitter; by October he often relegated him to the No. 8 hole.
Grade: C-Minus
---
HARRISON BADER, Center Fielder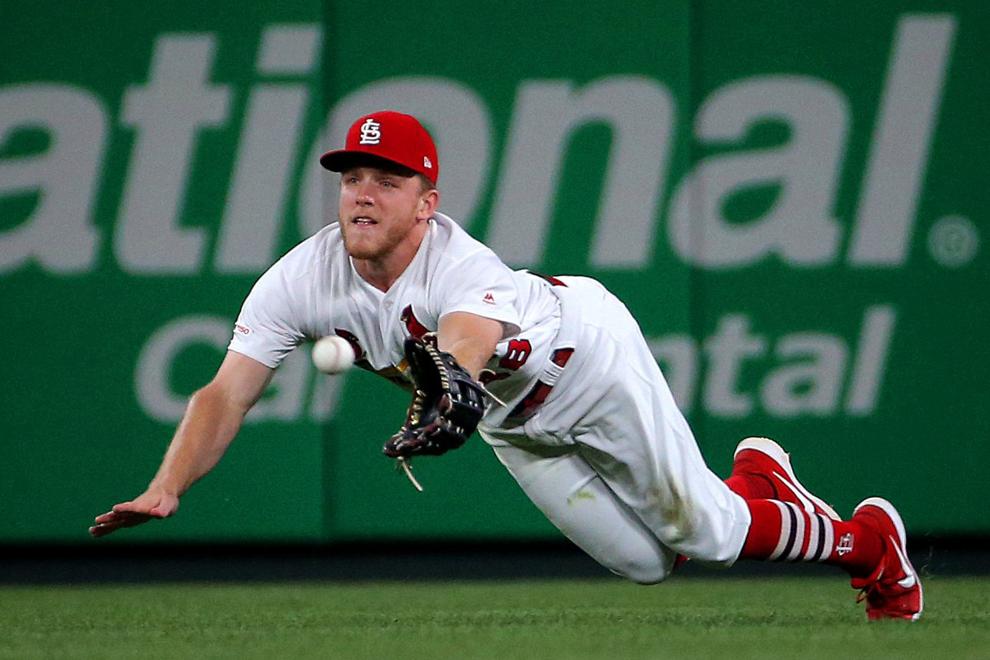 GORDO ON BADER: He is a human highlight reel in center field, covering both alleys and making spectacular catches coming in and going back. His 25 defensive runs saved per 1,200 innings led the team. He flashed speed (11 steals) and power (12 homers) while moving in and out of the lineup.
But Bader can't hit sliders. Some remedial midseason hitting in the minors produced a 9-for-25 surge when he returned in August. But otherwise Bader hit .205 for the regular season before going 2 for 12 with six strikeouts in the playoffs.
Grade: D-Plus
---
JEDD GYORKO, Infielder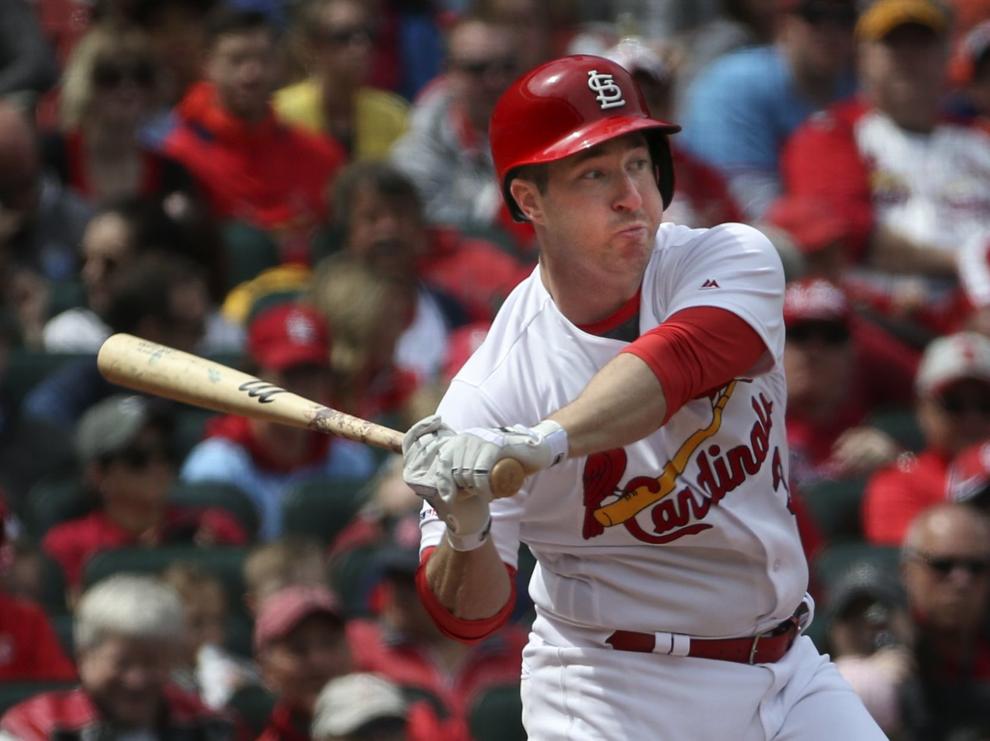 GORDO ON GYORKO: He played for the Cardinals this season, remember? A series of injuries limited him to 62 plate appearances in 38 games before the team traded him to the Los Angeles Dodgers. Gyorko hit .196 with two homers and seven RBIs before departing. He was a shell of the man who clubbed 50 homers and provided reliable fielding during the 2016 and '17 seasons.
Grade: D
---
MATT CARPENTER, Third Baseman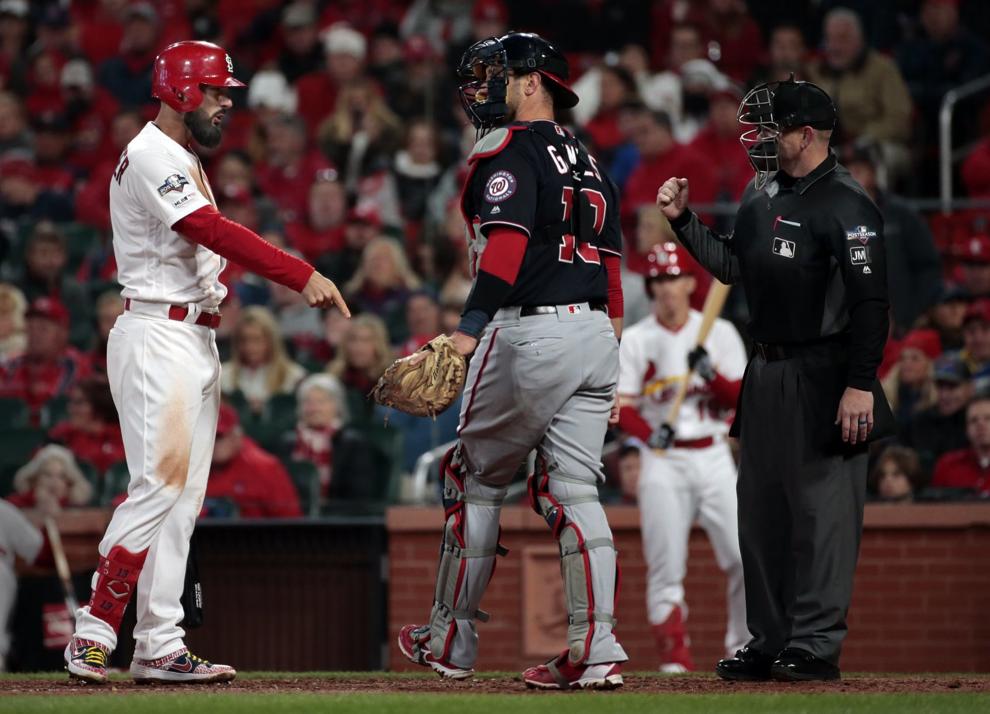 GORDO ON CARPENTER: In the span of one year he fell from MVP candidate to part-time player. Carpenter was batting just .212 in late August before rallying during the last five weeks. He went 22 for 76 (.289), six doubles, two homers and 13 RBIs while helping the Cardinals edge out the Brewers for the division title.
But Carpenter delivered just one hit in 13 postseason at bats, albeit with three RBIs. The $39 million left on his contract will handcuff management's ability to overhaul the offense this winter. 
Grade: D-Minus
---
COMING TUESDAY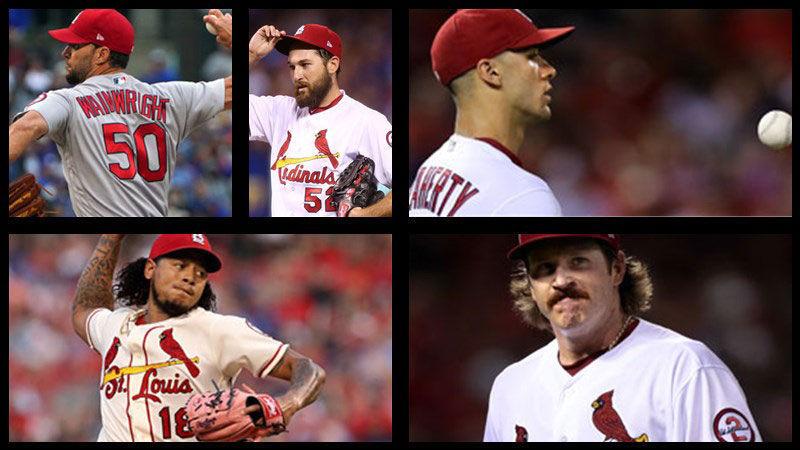 Grading the pitchers
On Tuesday, longtime Post-Dispatch and STLtoday.com columnist Jeff Gordon hands down the report cards for the 2019 Cardinals pitching staff.
Pitchers grades
Grading the 2019 Cardinals' pitchers
JACK FLAHERTY, Starting Pitcher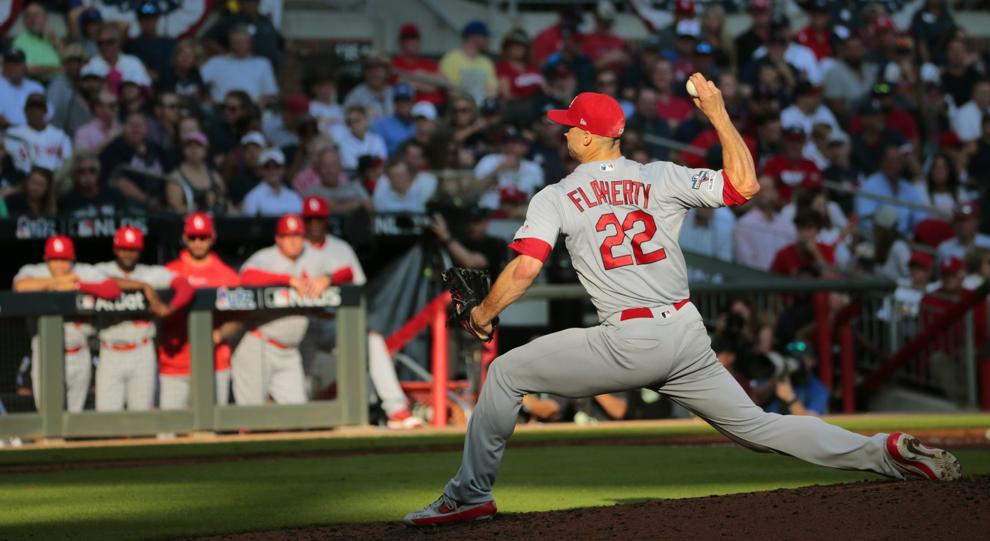 GORDO ON FLAHERTY: He suffered an undeservedly tough ending to a brilliant campaign during the 8-1 loss to the Nationals in Game 3 of the NLCS. Flaherty dominated during the second half of the season, posting a 0.93 earned-run average in his last 16 starts with 130 strikeouts in 106 1/3 innings. Overall he was 11-8 with a 2.75 ERA and 231 strikeouts this season.
Flaherty is the whole package, as promising a young pitcher as the industry has. It's no wonder Bob Gibson loves him.
Grade: A
ADAM WAINWRIGHT, Starting Pitcher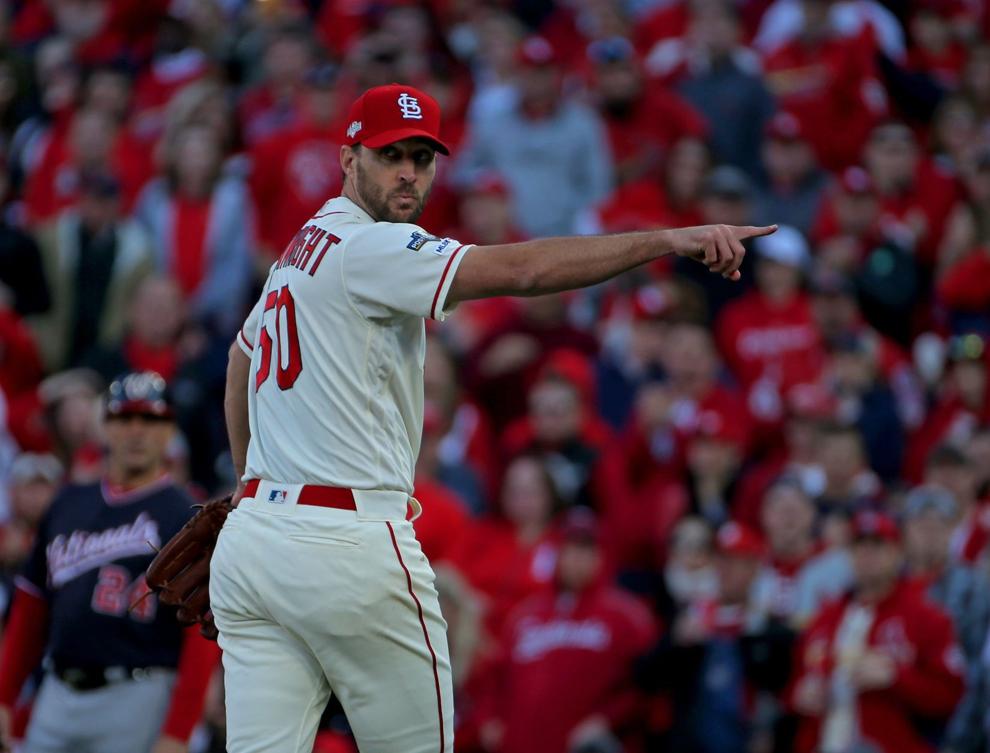 GORDO ON WAINWRIGHT: Did anybody expect him to win 14 games after pitching in just eight games last season due to injuries? Of course not. Wainwright, 38, helped will this team to the division title by going 5-1 with a 2.97 ERA in September. He struggled on the road this season — 5-6 with a 6.22 ERA — but he posted a 1.62 ERA in three postseason appearances overall.
If Wainwright wants to retire on a high note, this was very high. Then again, he pitched so well that trying again could make sense.
Grade: A
JORDAN HICKS, Relief Pitcher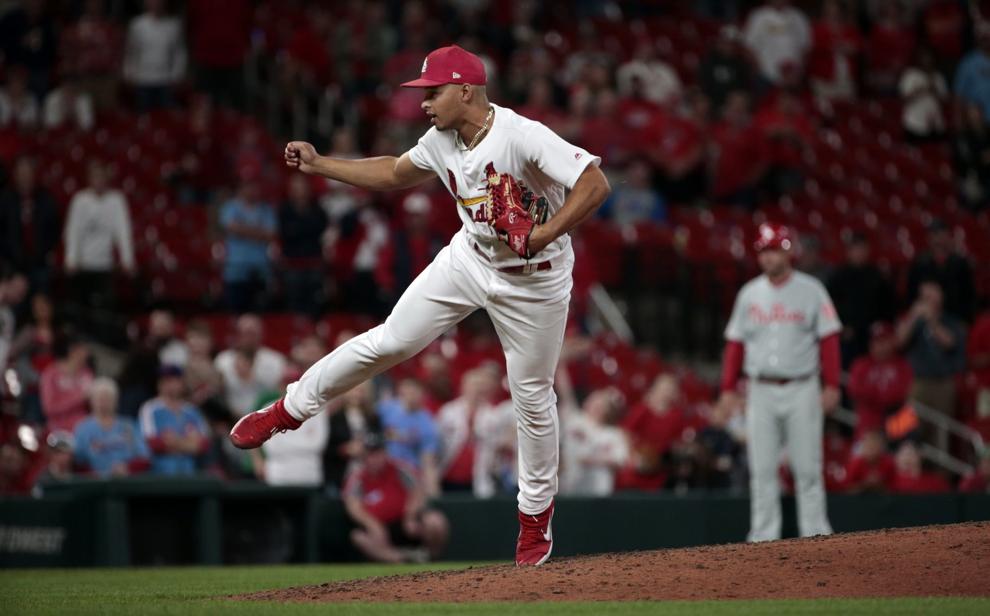 GORDO ON HICKS: He kept pumping gas until his elbow finally gave out. Hicks (2-2, 14 saves in 15 tries, three holds, 3.14 ERA) regularly hit 100 mph on the radar gun until a torn ligament sent him off for Tommy John surgery. After seeing how former Cardinals closer Trevor Rosenthal struggled with his control after elbow repairs, this team must handle Hicks with care during his comeback.
Grade: A
GIOVANNY GALLEGOS, Relief Pitcher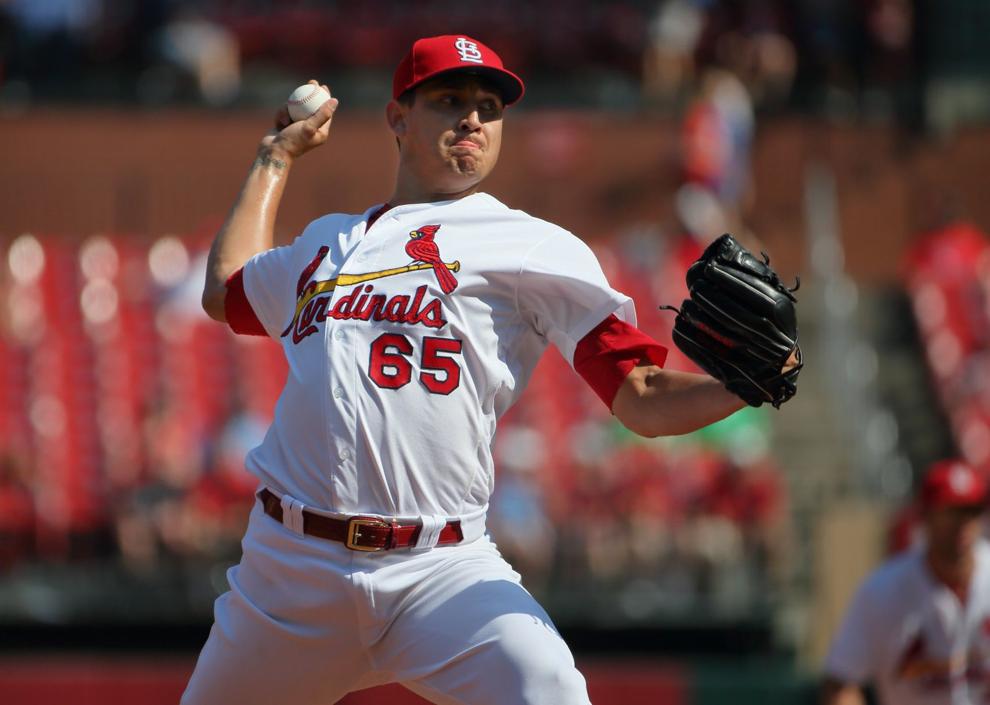 GORDO ON GALLEGOS: He kept the bullpen afloat with stellar middle relief when the group took in water during the season's second half. Gallegos (3-2, one save, 19 holds, 2.31 ERA, .190 batting average against) remained steady through 66 regular season appearances. He allowed just 16 percent of his inherited runners to scored. Gallegos excelled in the postseason, too, by posting a 2.08 ERA in five outings. He became a solid return from the Luke Voit trade.
Grade: A
DAKOTA HUDSON, Starting Pitcher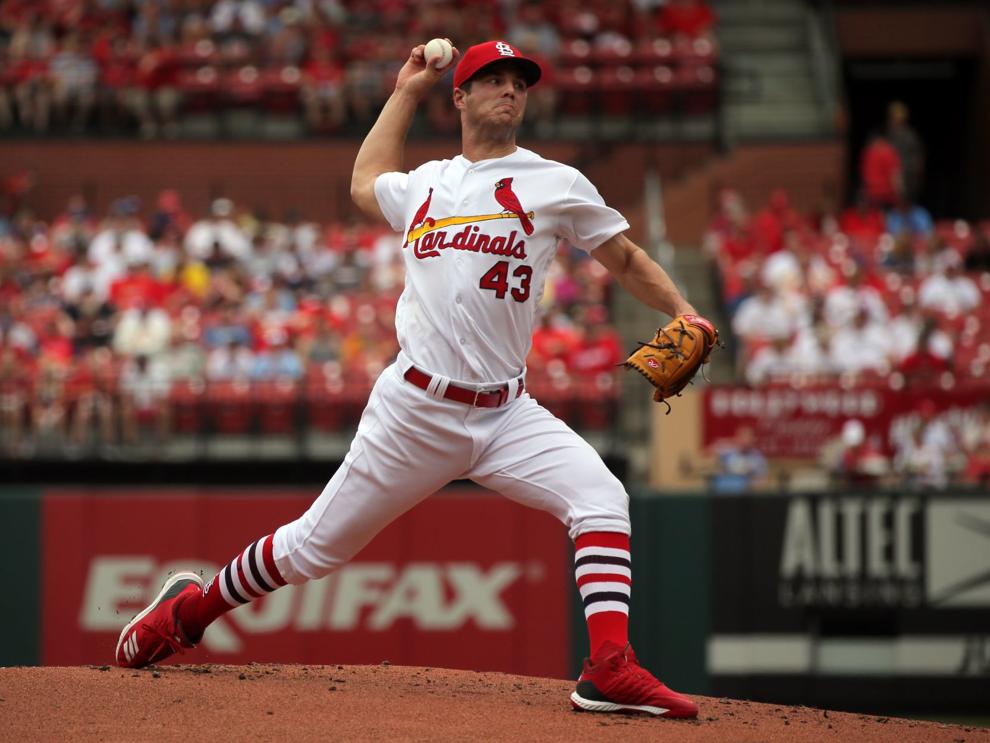 GORDO ON HUDSON: His ending was uglier than Flaherty's finish: Hudson allowed seven runs (four earned) while retiring just one batter in Game 4 of the NLCS. But that's a small smudge on a glittering 2019 record. Hudson finished 16-7 with one save and a 3.35 ERA, and  he played a major role in the division title push. He was 9-3 after the All-Star break with a 3.17 ERA and a .208 batting average against.
Grade: A-Minus
CARLOS MARTINEZ, Relief Pitcher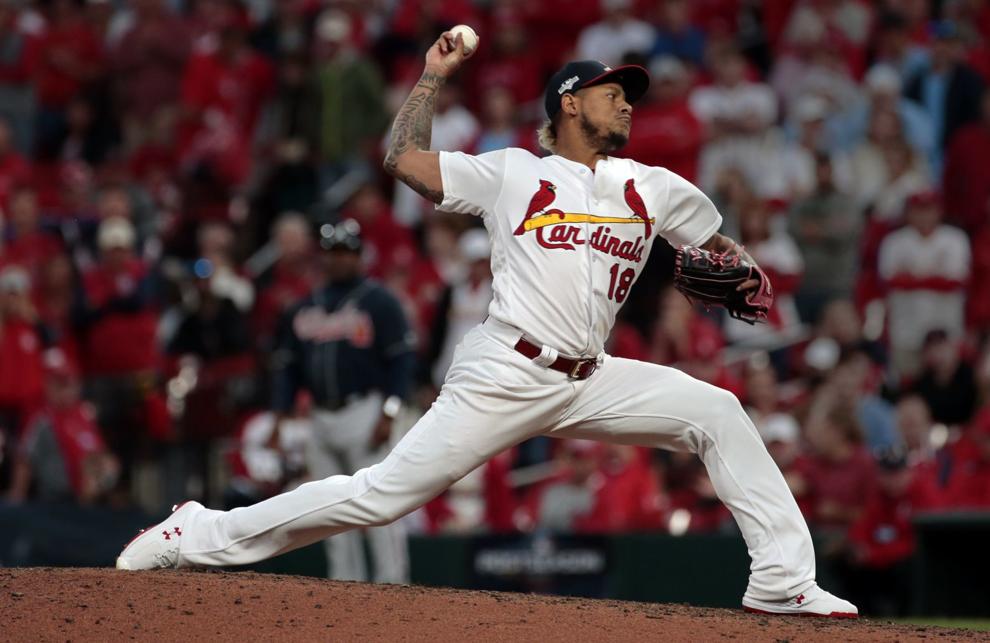 GORDO ON C. MARTINEZ: After Jordan Hicks broke down, Martinez (4-2, 24 saves in 27 tries, 3.17 ERA) filled in admirably as the closer while coming back from shoulder trouble. He was 1-0 with eight saves in eight tries and a 2.31 ERA in September. Was there some adventure involved along the way? Sure, he did allow 24 percent of inherited runners to score. But Martinez usually got the job done — until the NLDS, when he allowed six runs in two games against the Braves
Grade: B-Plus
RYAN HELSLEY, Relief Pitcher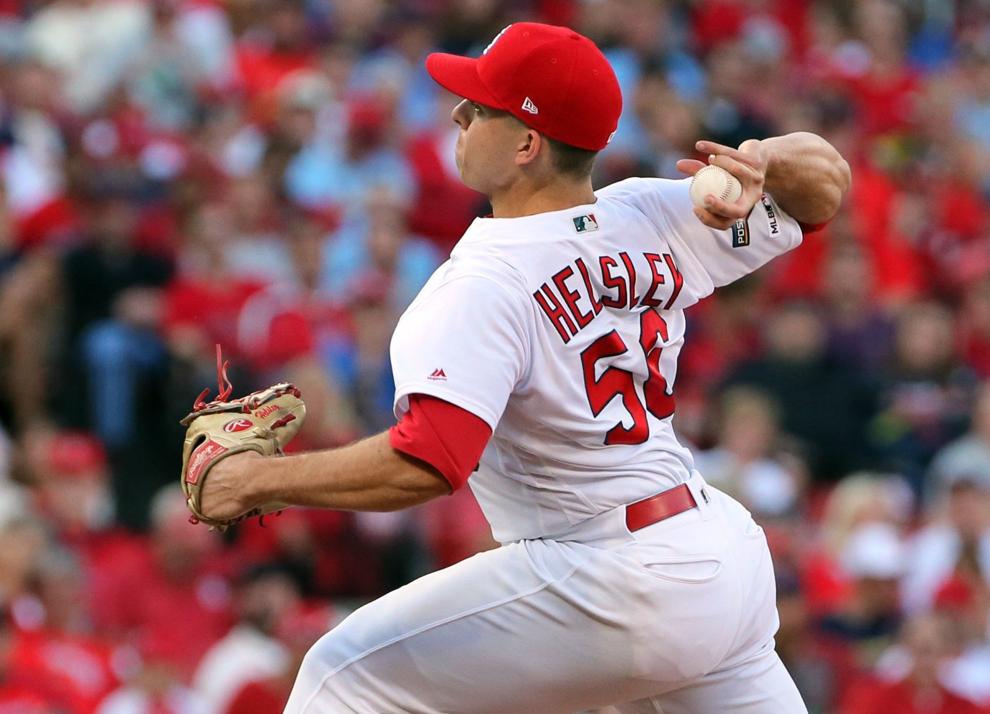 GORDO ON HELSLEY: He was just so-so as a starter and reliever at Triple-A Memphis, going 2-3 with a 4.58 ERA in 17 games. But Helsley recovered from a midseason shoulder impingement and added much-needed bullpen depth at the big league level. He was 2-0 with one hold and a 2.95 ERA in 24 regular season games. Helsley made the playoff roster and allowed just two baserunners while striking out eight batters in 5 1/3 innings. He could bid for a prominent late-inning relief role next season.
Grade: B
TYLER WEBB, Relief Pitcher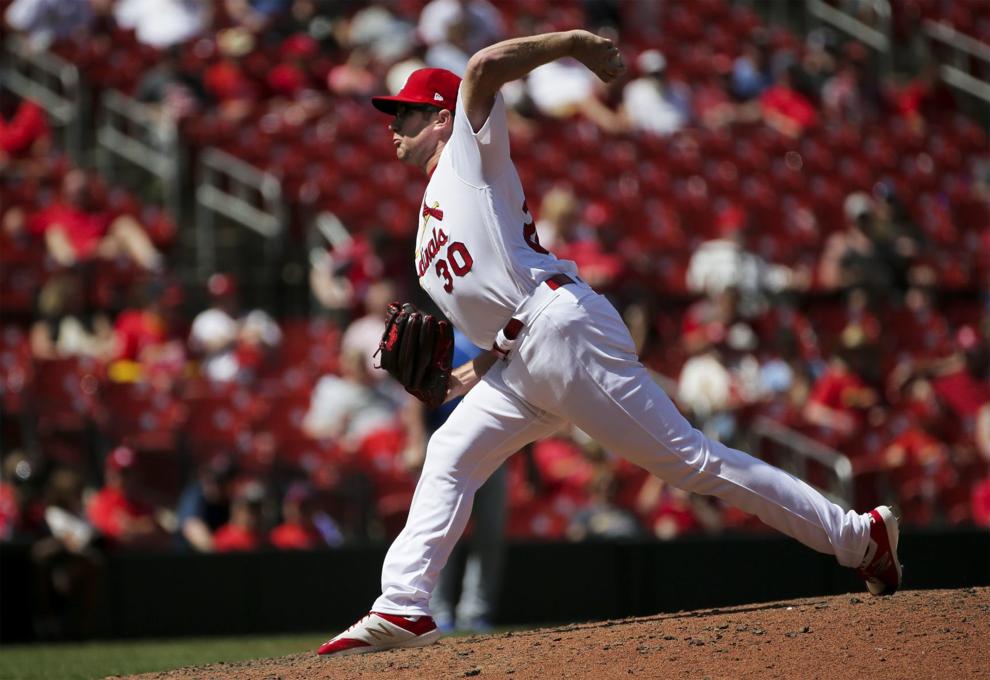 GORDO ON WEBB: He finally pitched his way off the Memphis shuttle and into a lefty specialist role with some extra responsibility. Webb was 2-1 with one save and a 3.76 ERA in 65 games. He held lefthanded batters to a .157 batting average and an on-base plus slugging percentage of .517. On the down side, he allowed runs in two of his five playoff appearances. During the regular season, Webb allowed 33 percent of his inherited runners to score.
Grade: B-Minus
DANIEL PONCE DE LEON, Starter/Reliever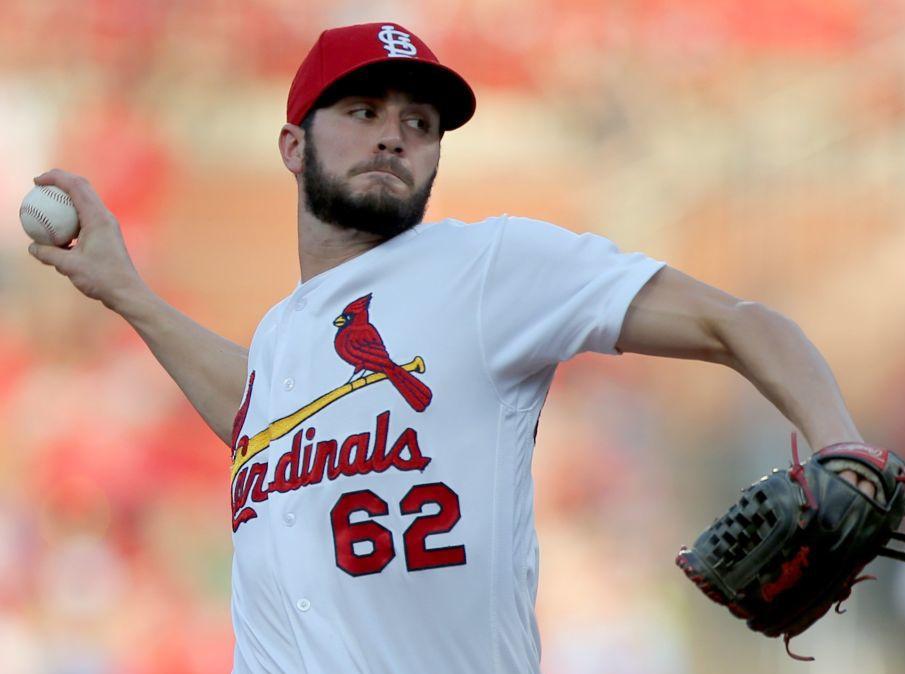 GORDO ON PONCE DE LEON: He rode the Memphis shuttle and did a nice job of filling in as both a starter and reliever for the Cardinals. Ponce de Leon starred at the Triple-A level (8-4, 2.88 ERA in 16 starts) and was 1-2 with a 3.70 ERA in 13 MLB appearances. He will need to cut down on this walks (26 in 48 2/3 innings this year) and develop better secondary stuff to stick in the big league rotation.
Grade: C-Plus
JOHN BREBBIA, Relief Pitcher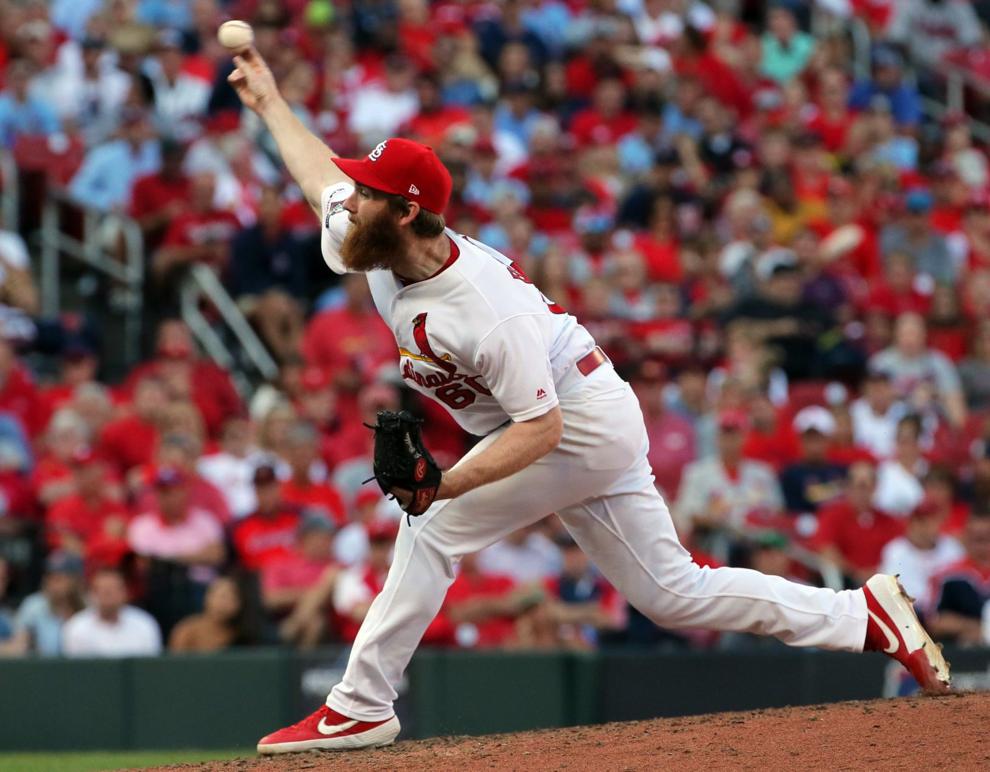 GORDO ON BREBBIA: Brebbia was solid overall again this season, going 3-4 with 12 holds and a 3.59 ERA in 66 middle-relief appearances. He allowed 25 percent of his inherited runners to score. Brebbia struggled in September (0-1, 7.36 ERA, .344 batting average against) and during postseason play  (6.00 ERA in five appearances) as wear and tear took its toll.
Grade: C-Plus
JOHN GANT, Relief Pitcher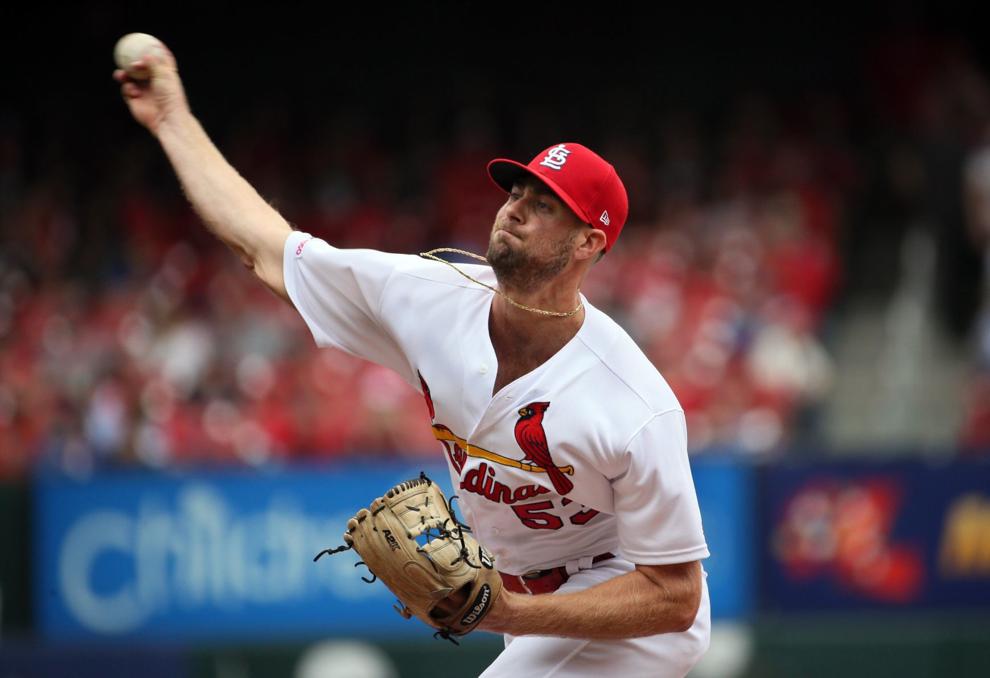 GORDO ON GANT: He was so good in his set-up role that manager Mike Shildt pitched him again and again and again . . . until Gant finally hit a wall. He finished 11-1 overall with three saves, 19 holds and a 3.66 ERA. He was nearly unhittable in April and May. But Gant's ERAs during the last four months soared to 4.00, 4.50, 4.00 and 13.50, so the Cardinals left him off their playoff roster. Overall, he allowed 31 percent of his inherited runners to score.
Grade: C-Plus
GENESIS CABRERA, Relief Pitcher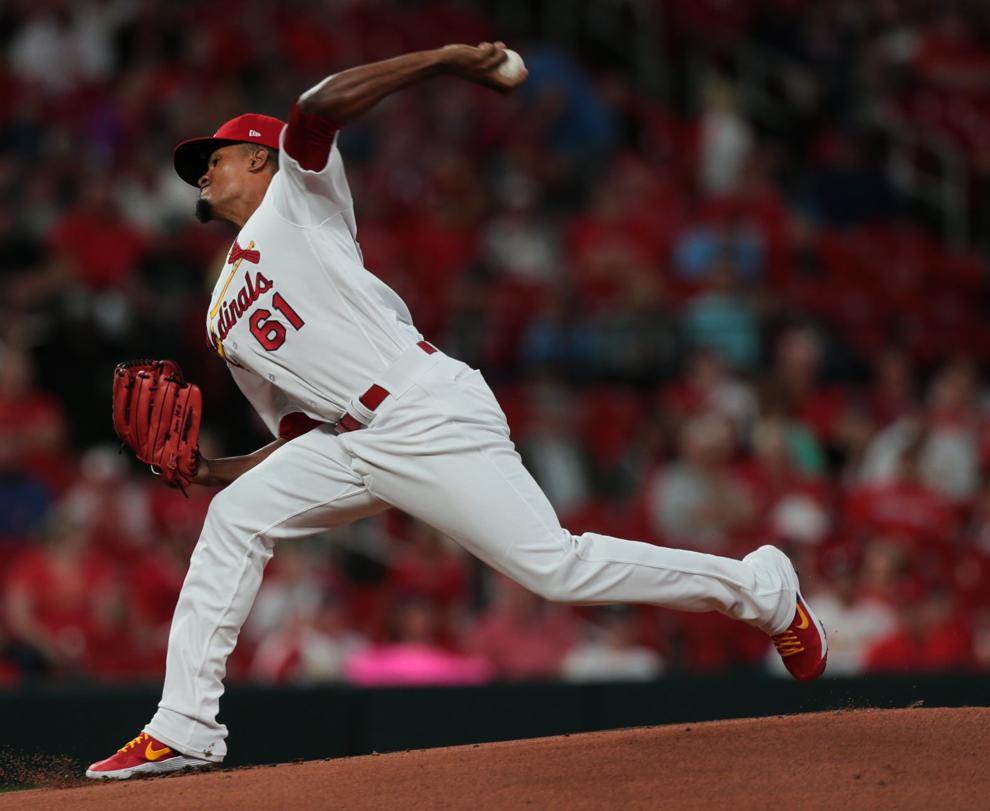 GORDO ON CABRERA: He got rushed into the rotation for two starts earlier in the season with disastrous results — nine runs allowed (six earned) in 8 1/3 innings. Cabrera was 5-6 with a 5.91 ERA in 20 games for Memphis. But by the end of the season, Cabrera (0-2, one save, two holds, 4.87 ERA) added enough polish to become a useful depth lefty. In eight September appearances he allowed three earned runs and struck out 13 batters in 8 2/3 innings. He will be a pitcher of interest in spring training.
Grade: C
MILES MIKOLAS, Starting Pitcher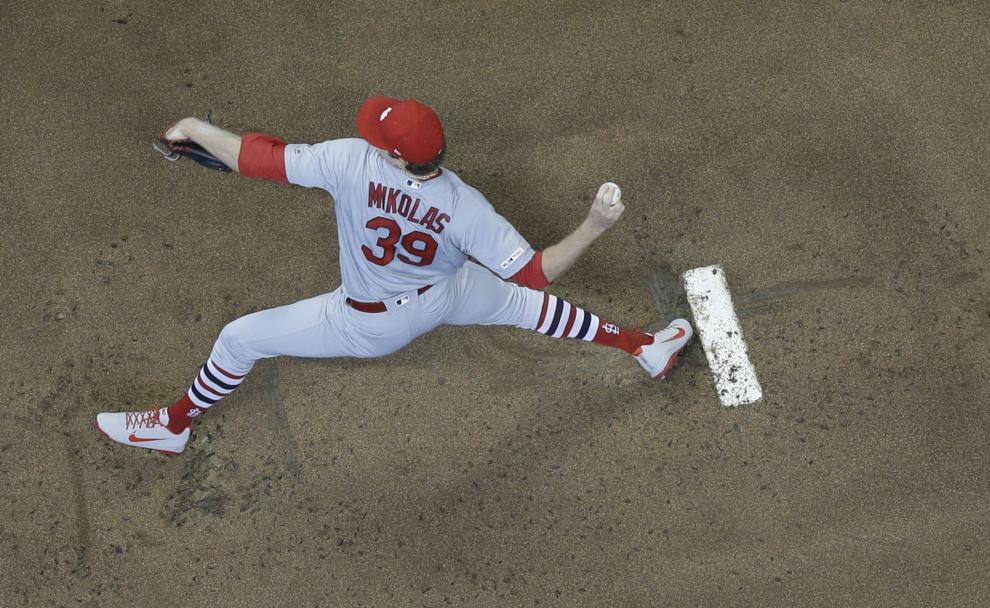 GORDO ON MIKOLAS: He celebrated his four-year, $68 million contract extension with a mediocre regular season. Mikolas finished 9-14 with a 4.16 ERA and 27 home runs allowed — quite a regression from the numbers (18-4, 2.83 ERA) he posted in 2018. He struggled on the road this season, going 4-8 with 5.40 ERA in 17 starts.
But Mikolas was better overall in September, going 1-1 with a 3.34 ERA in five starts. Then was 1-1 with a 1.50 ERA in three playoff games, including two starts.
Grade: C-Minus
ANDREW MILLER, Relief Pitcher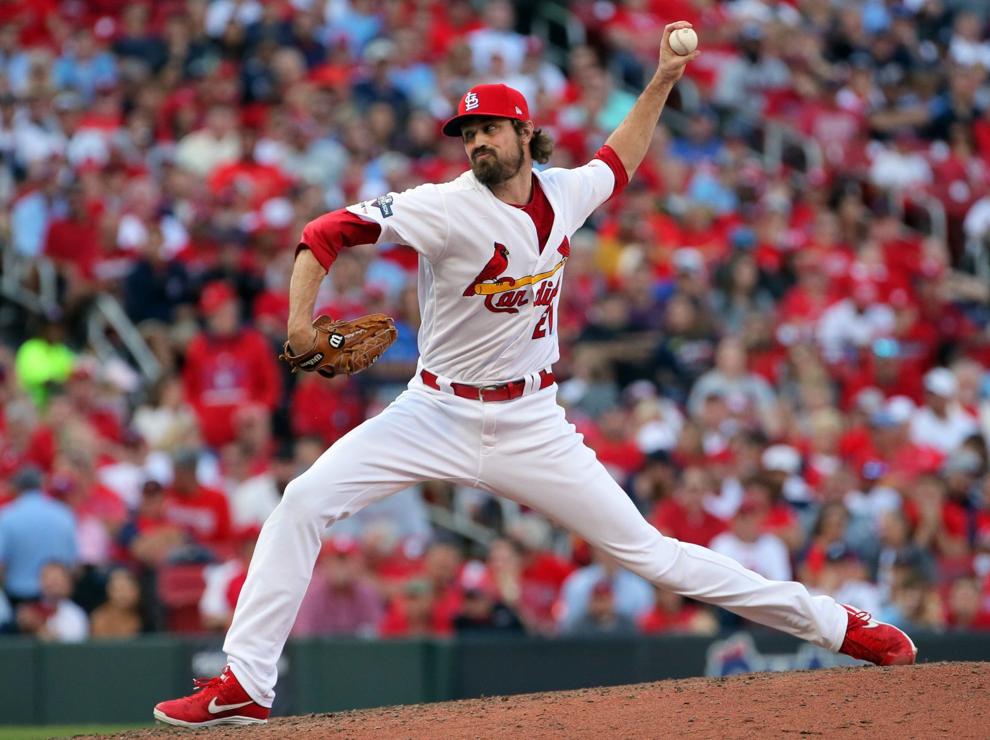 GORDO ON MILLER: Miller (5-6, 28 holds, 4.45 ERA, 27 percent of inherited runners scored) produced an up-and-down first season in the STL. He earned six saves, but blew five opportunities. Miller allowed 10 runs (nine earned) on 12 hits and three walks in 10 September innings. Then he was better in the playoffs, allowing no runs on two walks and one hit in five innings over six appearances. Where was that form all season?
Grade: C-Minus
JUNIOR FERNANDEZ, Relief Pitcher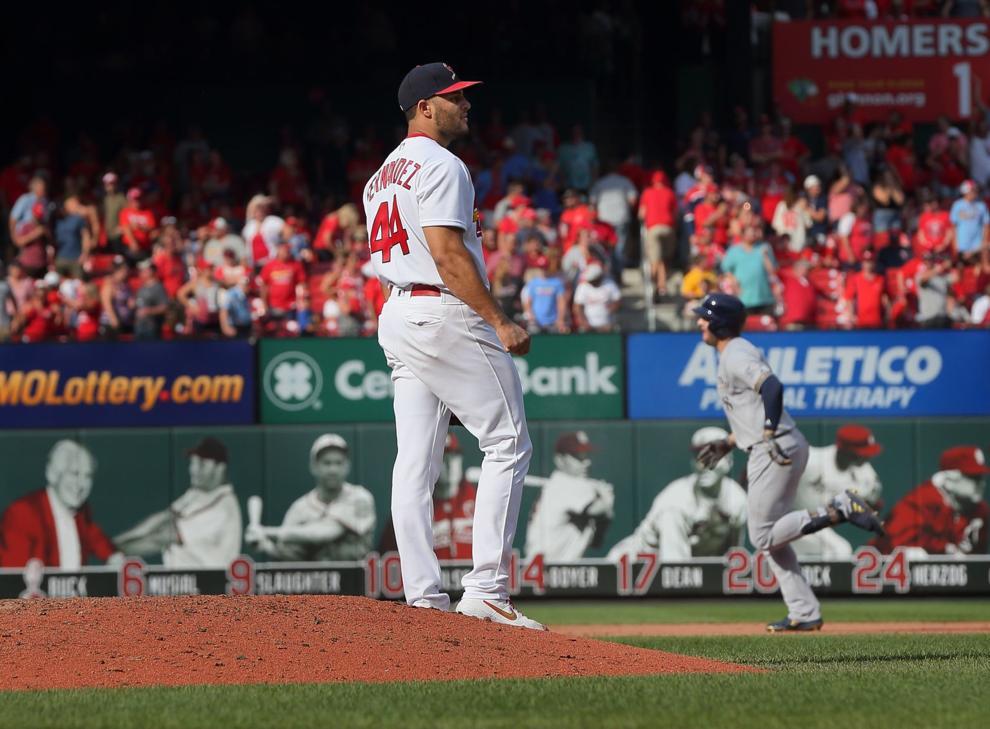 GORDO ON FERNANDEZ: He was the one of the organization's bright spots, starring at Palm Beach (four saves, 1.54 ERA), Springfield (1-1, five saves, 1.55 ERA) and Memphis (2-1, two saves, 1.48 ERA) and rising all the way to the majors. But Fernandez (5.40 ERA in 13 outings) was not quite ready for high-leverage work for the Cardinals, as he proved while blowing three saves in September. He may suffer Ryan Braun nightmares all winter.
Grade: C-Minus
MICHAEL WACHA, Starting Pitcher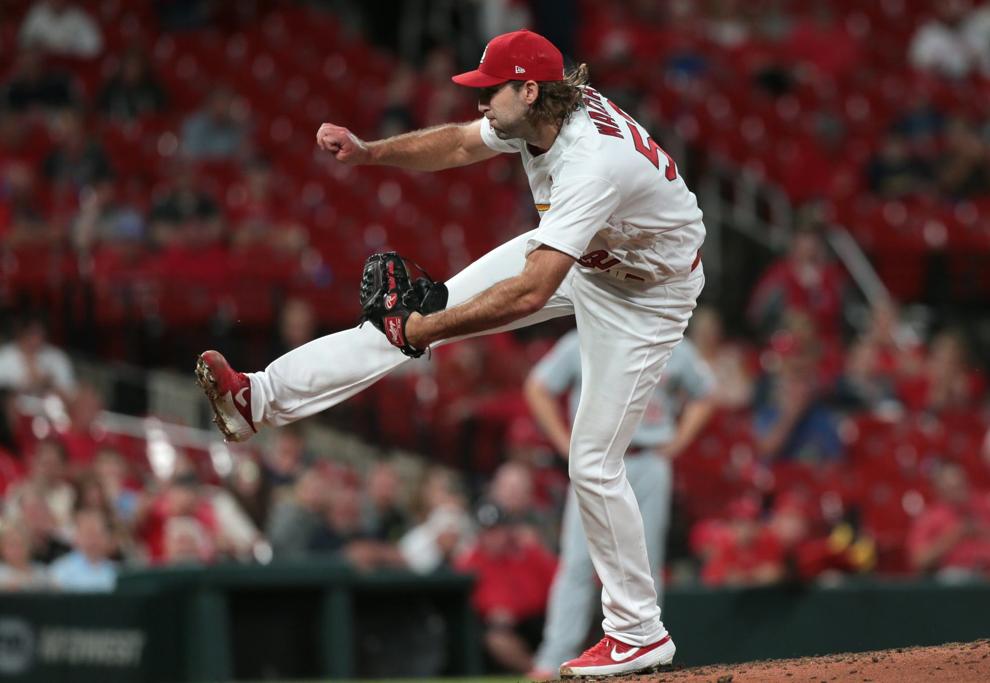 GORDO ON WACHA: He struggled as the No. 5 starter until his shoulder finally gave out again, knocking him out of postseason play. Wacha finished 6-7 with a 4.76 ERA in 29 games, including 24 starts. He allowed 26 homers in just 126 2/3 innings. Opponents hit .290 against him with a .865 on-base plus percentage. He worked more than five innings just once since June while trying to soldier on. If this was the end of his Cardinals career, it ended unceremoniously.
Grade: D
DOMINIC LEONE, Relief Pitcher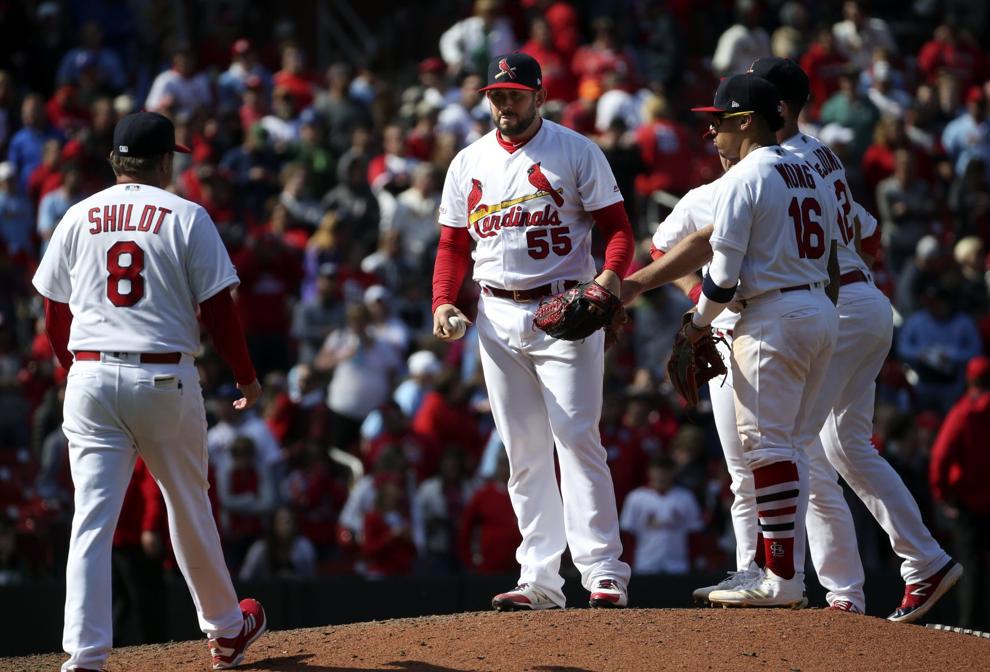 GORDO ON LEONE: The Cardinals hoped he could shoulder some of the high-leverage relief load this season. Instead he pitched his way onto the Memphis shuttle. Leone (1-0, one save, 5.53 ERA, nine homers allowed in 40 2/3 innings) posted sub-replacement level metrics. He had a 2.77 ERA in his last 15 outings this season, but by then he had pitched himself to the back of the relief line.
Grade: D
MIKE MAYERS, Relief Pitcher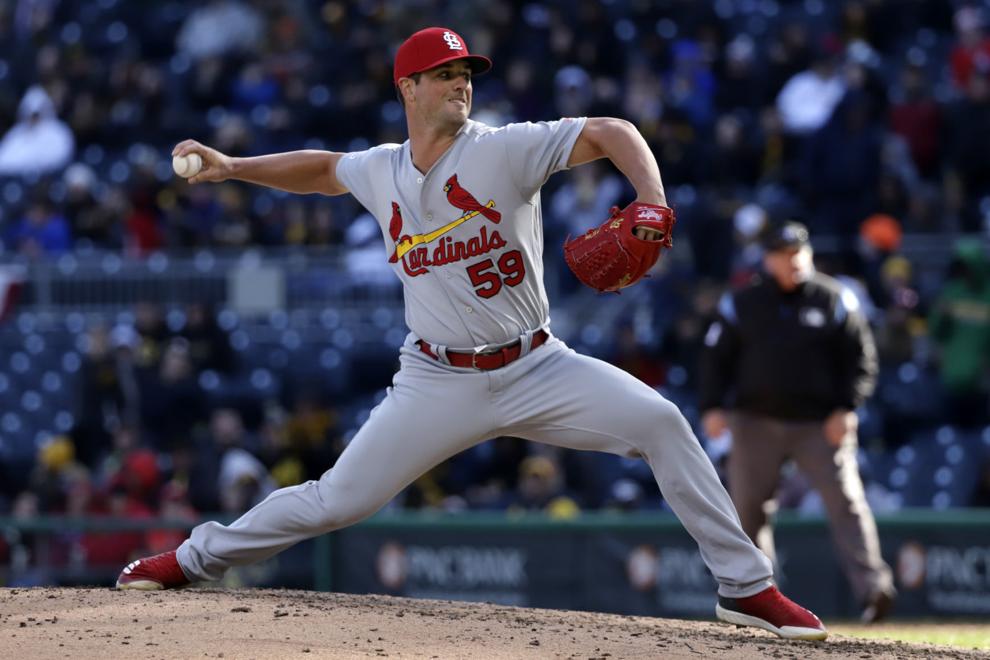 GORDO ON MAYERS: He pitched his way off of the 40-man roster, then regained full strength and pitched his way back onto it with a strong showing (six saves, 3.15 ERA in 20 games) back at Memphis. But Mayers (0-1, 6.63 ERA) never gained traction at the big league level this season and was relegated to mop-up duty at season's end.
GRADE: D
LUKE GREGERSON, Relief Pitcher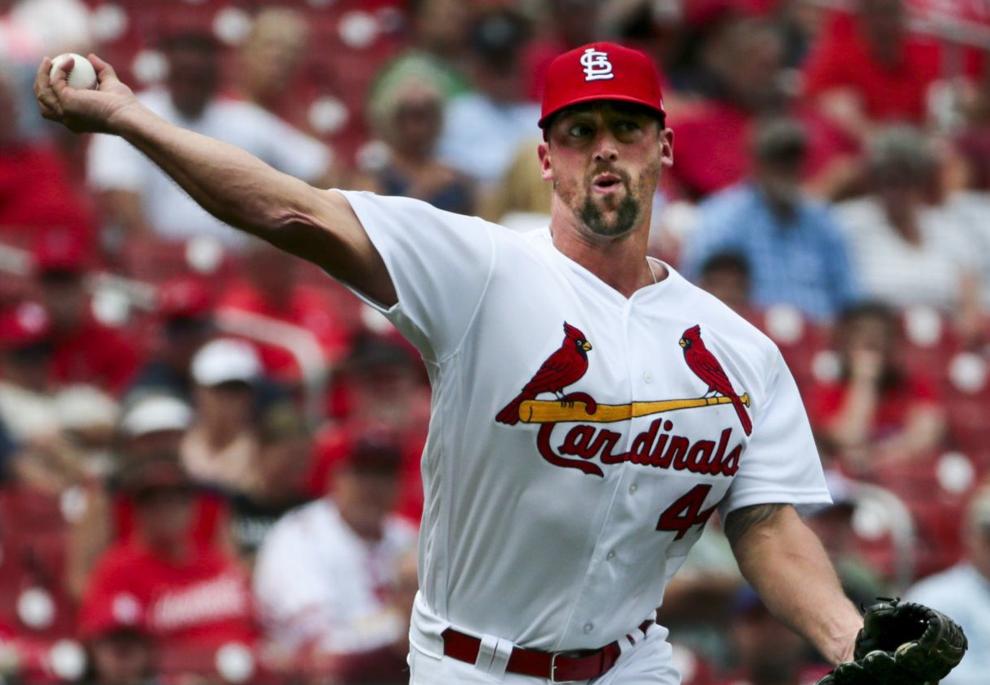 He kept the training staff busy during his mostly unsuccessful return to the Cardinals organization. Gregerson finally got healthy enough to give it one more try this season . . . and it didn't go well. In six relief outings he posted a 7.94 ERA -- while allowing 11 hits in 5 1/3 — before hitting the waiver wire.
Grade: F
ALEX REYES, Starter/Reliever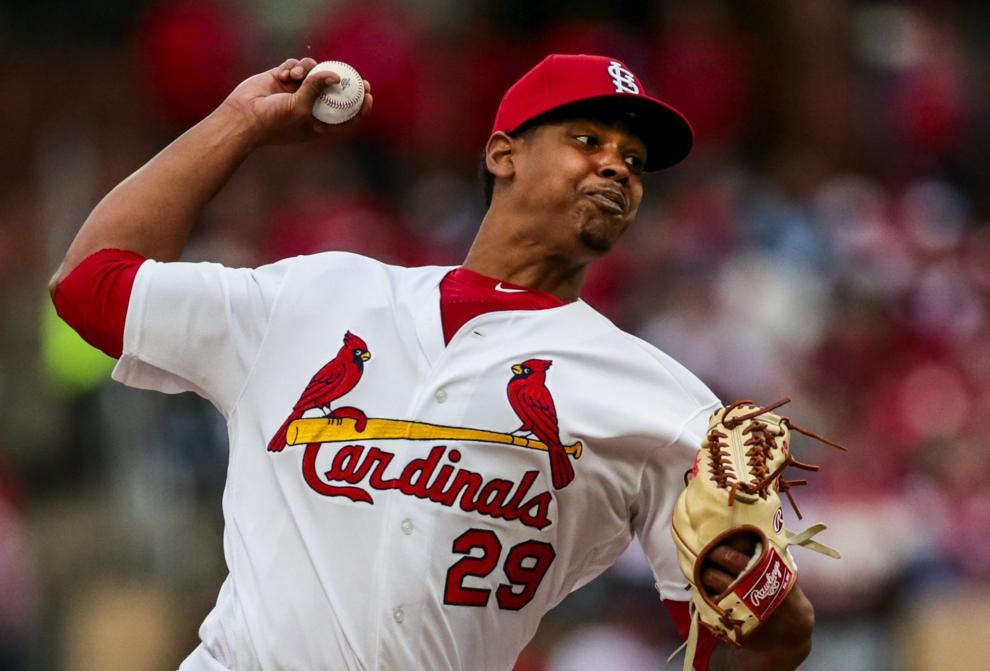 GORDO ON REYES: Yes, we believe he's in one piece as you read this. No, he is not the organization's Next New Thing. One injury after another derailed his career. Reyes appeared in four games back in April, walking six batters and allowing five earned runs in three innings. He may yet develop into a top-of-the-rotation starting pitcher or a late-inning reliever, but nobody is counting on either.
Grade: Incomplete
COMING WEDNESDAY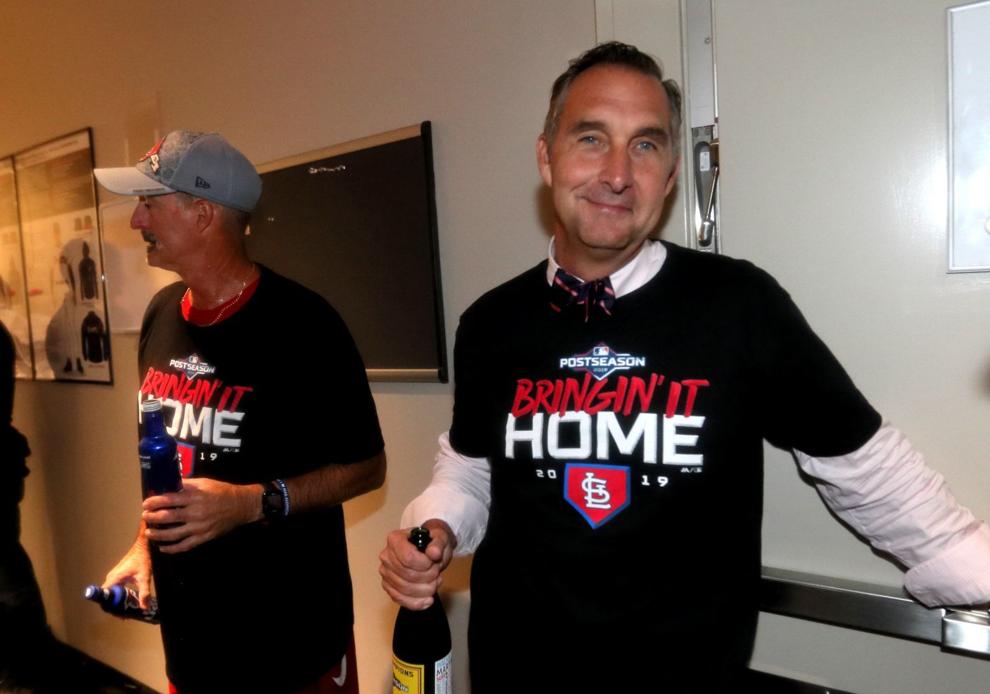 Grading management
On Wednesday, longtime Post-Dispatch and STLtoday.com columnist Jeff Gordon hands down the report cards for Cardinals ownership, front office and field staff.