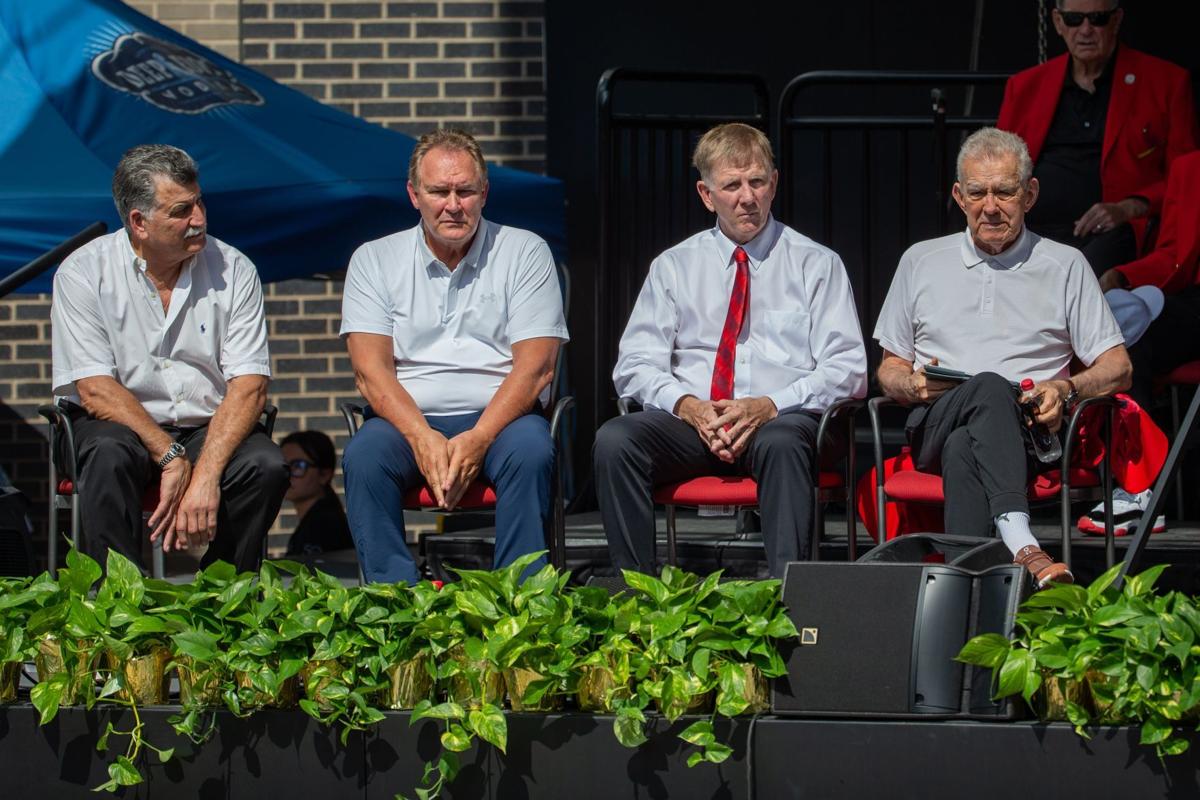 When it comes to halls of fame, Tom Herr knows a thing or two. He's in enough of them.
"I'm in the Hempfield (Pa.) High School Hall of Fame," the former second baseman said. "The Lancaster County Sports Hall of Fame, Susquehanna Valley Hall of Fame, Pennsylvania (Sports) Hall of Fame, Missouri Sports Hall of Fame, St. Louis Sports Hall of Fame. Now the Cardinals Hall of Fame."
He smiled. "This hall of fame stuff is old hat.
"But nothing like this. When you put that red jacket on, know you're with the likes of Lou Brock, Bob Gibson, Ted Simmons, Ozzie Smith, that's pretty mind-boggling."
Herr, along with Keith Hernandez, John Tudor and Bill White, were inducted into the Cardinals Hall of Fame on a hot and humid Saturday afternoon at Ballpark Village, hot enough that the other Hall of Famers sitting on the stage gradually moved their seats back and back and back throughout the ceremony to follow the shade and escape the scorching heat, leaving Herr, Tudor and Hernandez, the guests of honor (White could not attend), sitting by themselves in the sun. The inductees were acknowledged again prior to Saturday night's game with the Pirates, taking ceremonial laps around the field and being presented again with their plaques.
It would take more than buckets of sweat to dampen the enthusiasm, from the fans for the players on hand, even when almost 40 years removed from their playing days in St. Louis, or from the players for the team.
Tudor noticed the relationship even before he joined the Cardinals.
"Sitting in the visitors' dugout when I was with Pittsburgh," he said, "watching these guys play, listening to the crowd, wondering what it might be like to play here, and then getting the opportunity the next season. It's just a great place to play. It's a cumulative thing, game after game, seeing the support the fans showed for players, it's just a great place to play."
The Cardinals Hall of Fame is the third for Tudor, following the halls at Peabody (Mass.) High and Georgia Southern University. "This is a special one because it's quite a crowd," he said. "High school was because of what I had done afterward, college more so the same."
Herr, Hernandez and Tudor were all voted in by fans — White was selected by the committee that looks at older players — and all played in the '80s, a golden era in Cardinals baseball where the team went to the World Series three times, winning once, in 1982. Herr points to that as a reason why he was even there on Saturday.
"It's really bizarre," he said. "I understand part of the dynamic as to why I got voted in. There were Hall of Famers on the ballot, Steve Carlton and Lee Smith. They voted me in instead of them. How do you figure that one out? There was such a connection between those '80s teams and the fans and this was a fan vote. I think that connection is why I'm standing here. I was part of all three of those championship teams, a very big part of two of them."
White, an eight-time All-Star and six-time Gold Glove winning first baseman who is 87 and lives in Pennsylvania, was represented at the ceremony by his former teammate Tim McCarver, though an uncooperative iPad that held McCarver's notes limited his remarks. McCarver did raise a topic which is also memorialized on White's plaque, assuring that it will not be swept under the rug of history. "He asked," McCarver said of White, " 'We play together. Why can't we eat together?' " At the time, in 1961, the Cardinals had segregated housing in spring training. The next season, thanks to White's plea, the team integrated its accommodations.
White, who would go on to be president of the National League, was with the Cardinals from 1959 to 1965 and then returned in 1969, but the other three were were stars of the '80s, though all three were never there at the same time. Hernandez was a Cardinal from 1974 to 1983, Herr from '79 to '88 and Tudor from '85 to '88, returning in 1990.
Herr and Tudor were voted in in 2020, but their ceremonies were delayed a year because of COVID. Tudor, whose .705 winning percentage and 2.52 ERA are the best in franchise history for a pitcher with at least 750 innings and had a 1.93 ERA in 1985, led off the acceptance speeches, and when Herr's turn came, he drew laughter by saying, "During the end of John's speech, I was looking at Whitey (Herzog) because I wanted him to get the hook and get him out of there." But Herr then went out and talked longer than Tudor did. Hernandez then topped them both.
Hernandez is also no stranger to halls of fame. He's also in the Mets' Hall of Fame, putting him on a short list of players who have been honored by two separate clubs but who are not at the Baseball Hall of Fame in Cooperstown, N.Y. (Mark McGwire and Steve Garvey are among the others.)
"I'm in the San Mateo County (Calif.) Hall of Fame," Hernandez said. "I'm in the New York State Sports Hall of Fame. I don't think I'm in San Francisco, which is crazy, I should be. I'm in the Missouri State Sports Hall of Fame. I'm in a few. I want to get to the big one. That would be great."
A former batting champ and co-National League MVP gets his red jacket.
Photos: Cardinals induct their 2021 Hall of Fame class
Cardinals Hall of Fame induction ceremony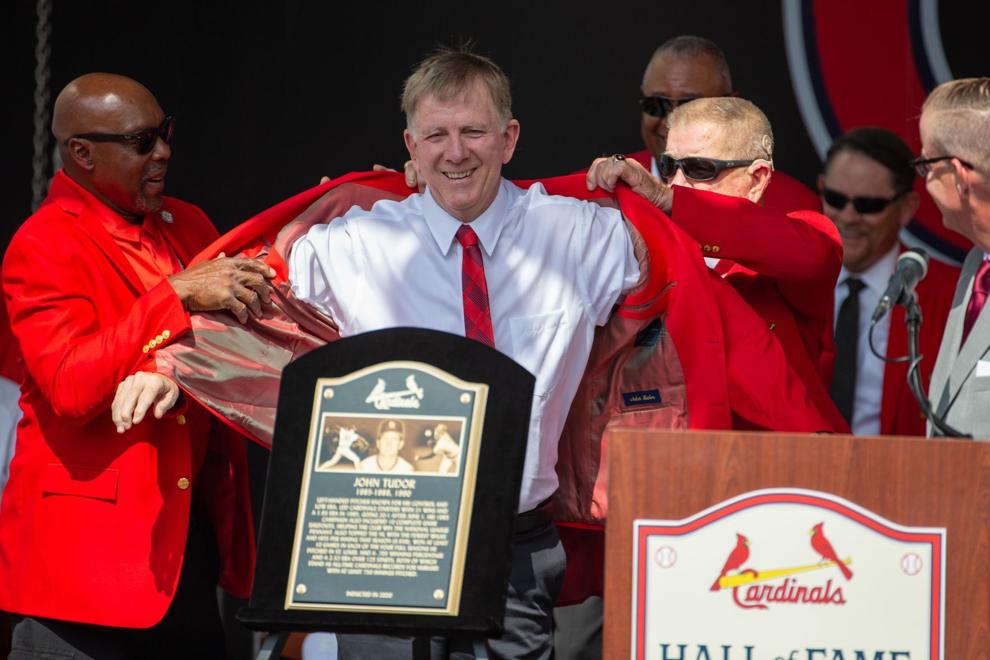 Cardinals Hall of Fame induction ceremony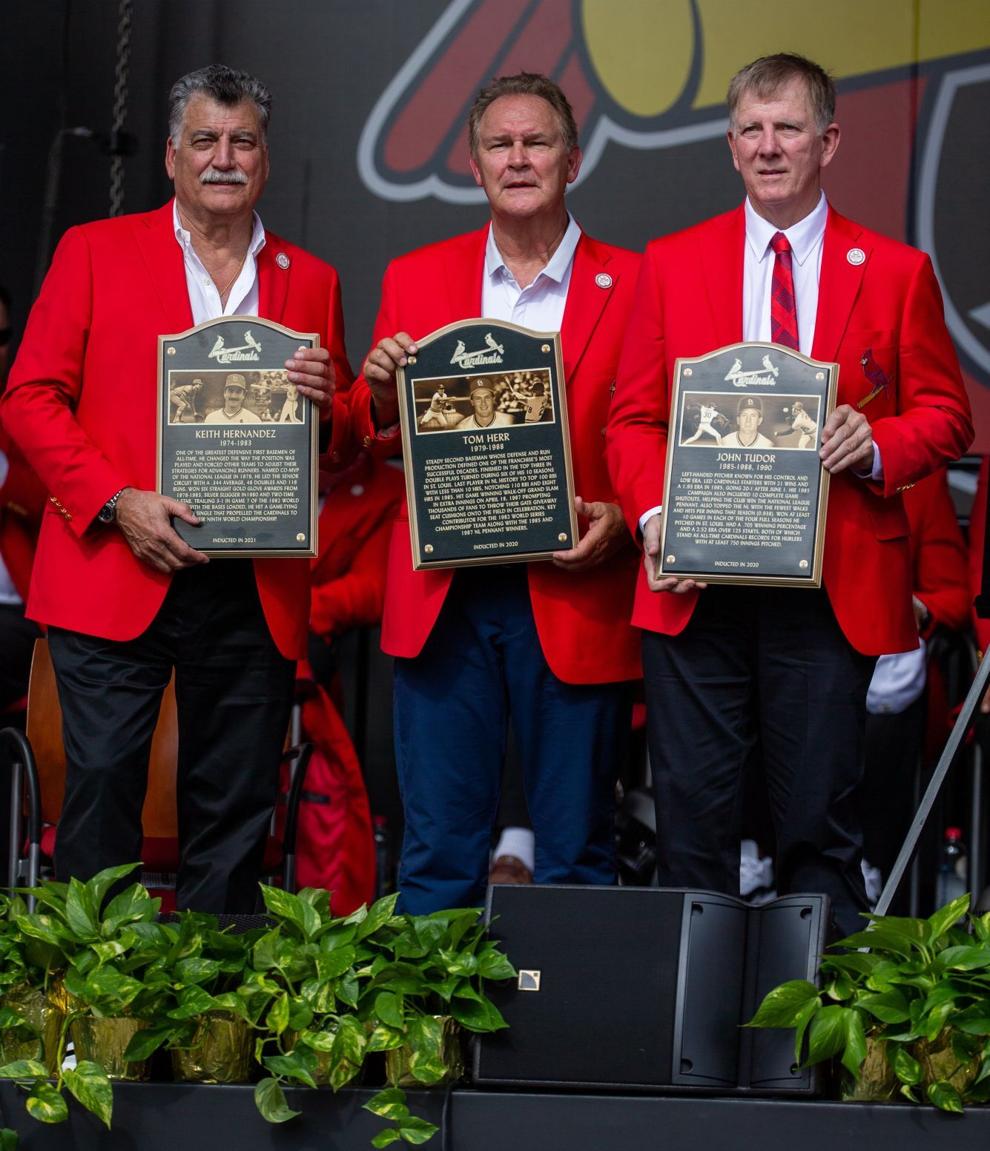 Cardinals Hall of Fame induction ceremony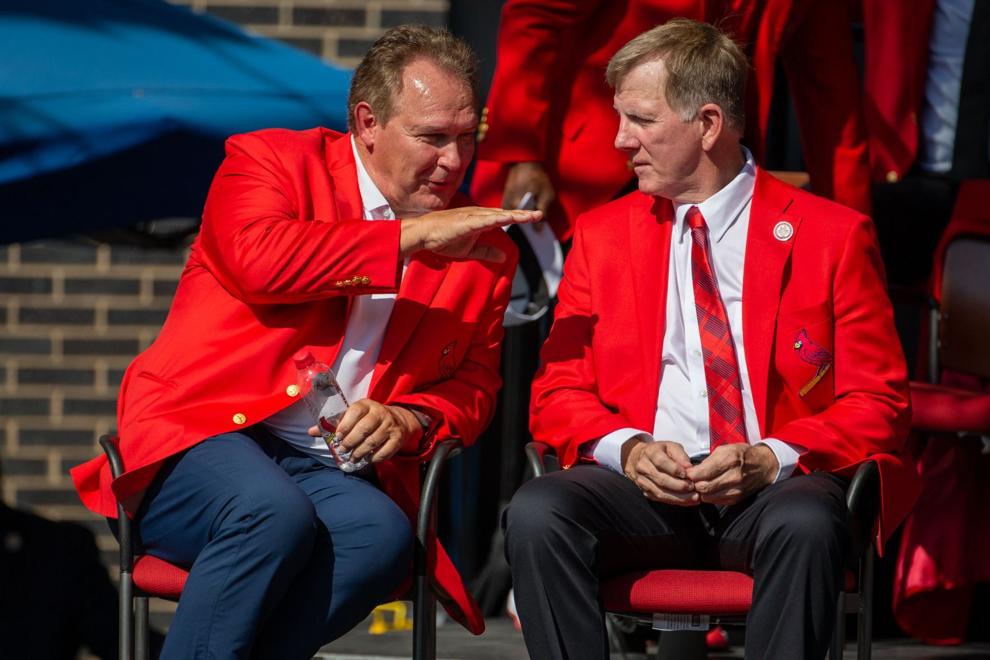 Cardinals Hall of Fame induction ceremony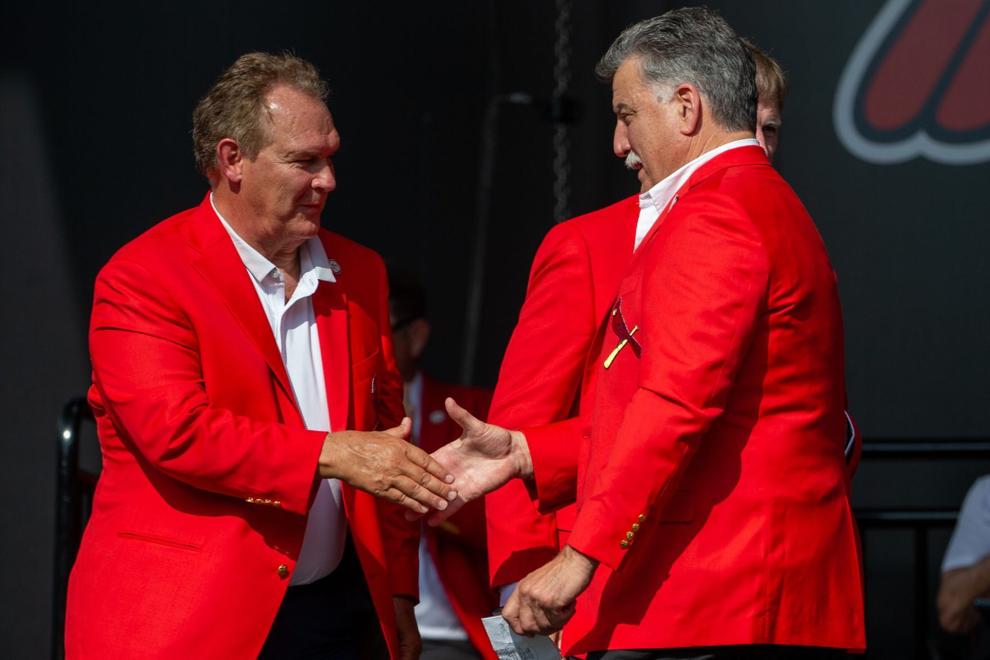 Cardinals Hall of Fame induction ceremony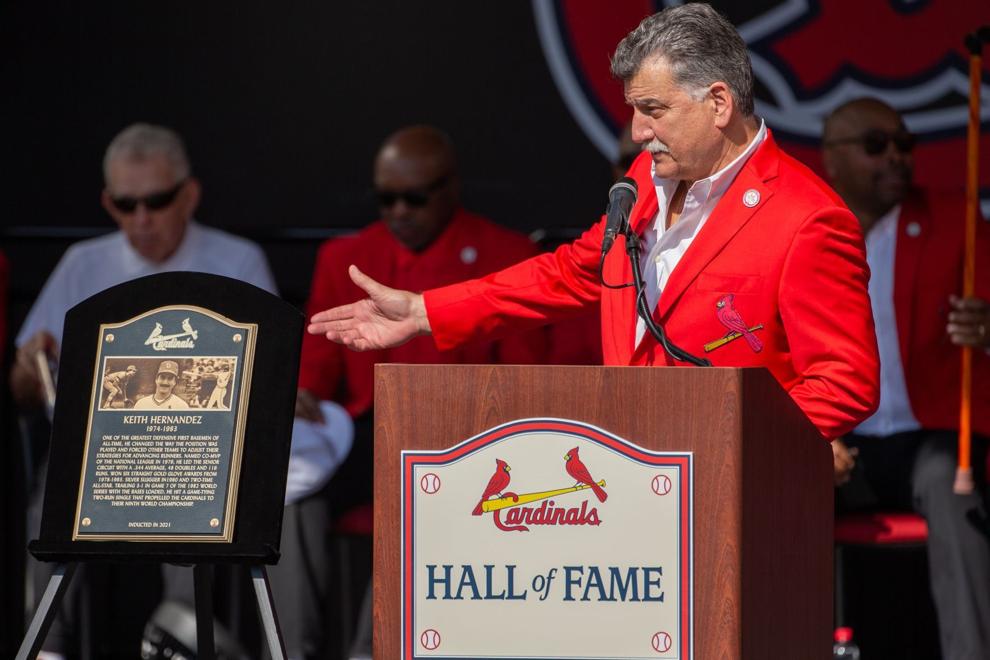 Cardinals Hall of Fame induction ceremony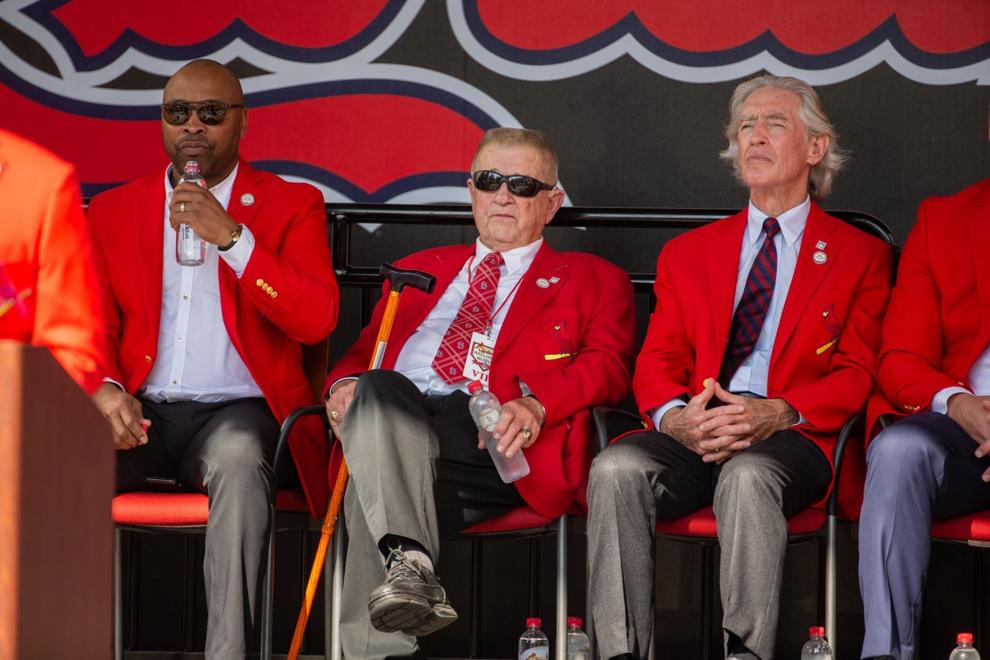 Cardinals Hall of Fame induction ceremony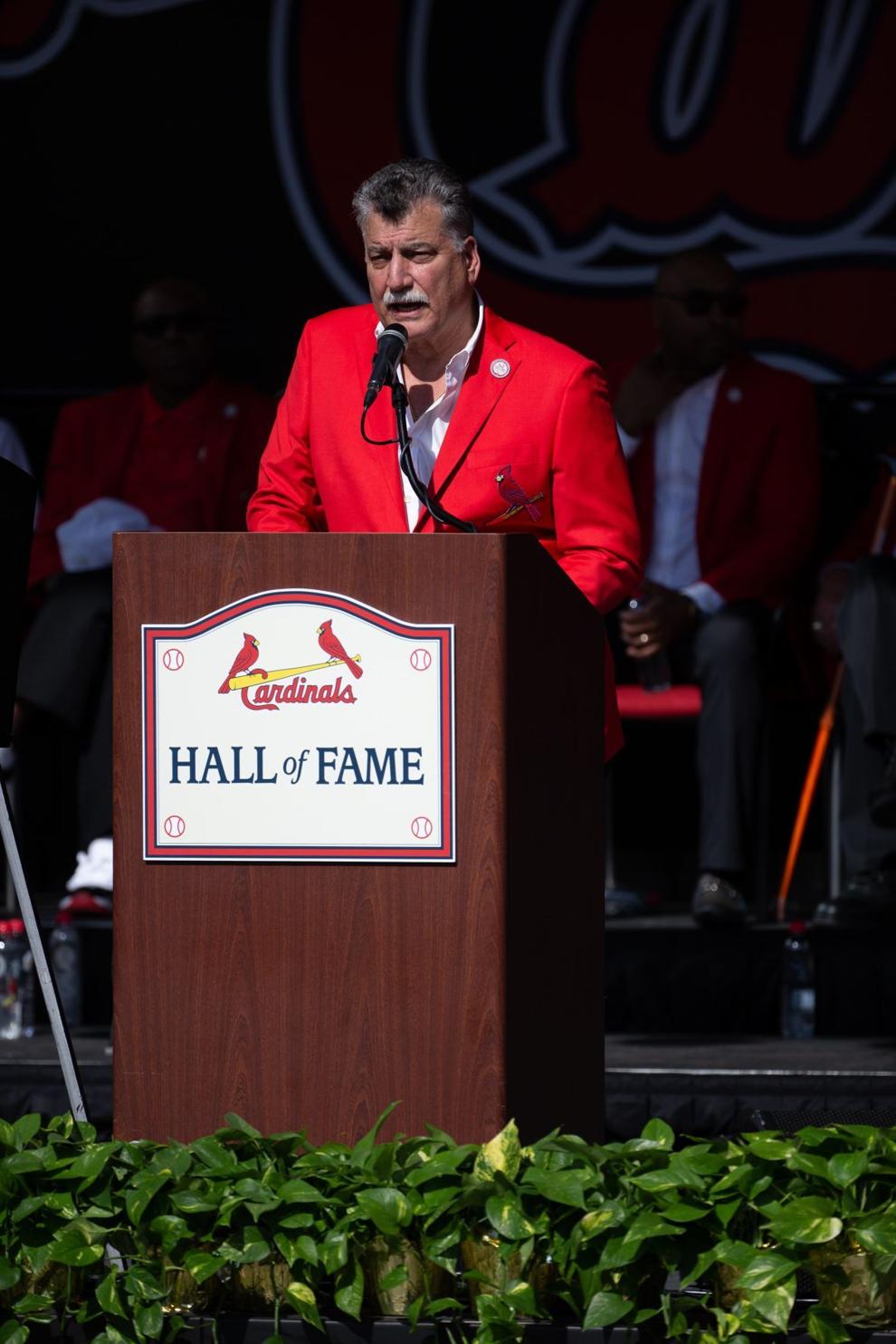 Cardinals Hall of Fame induction ceremony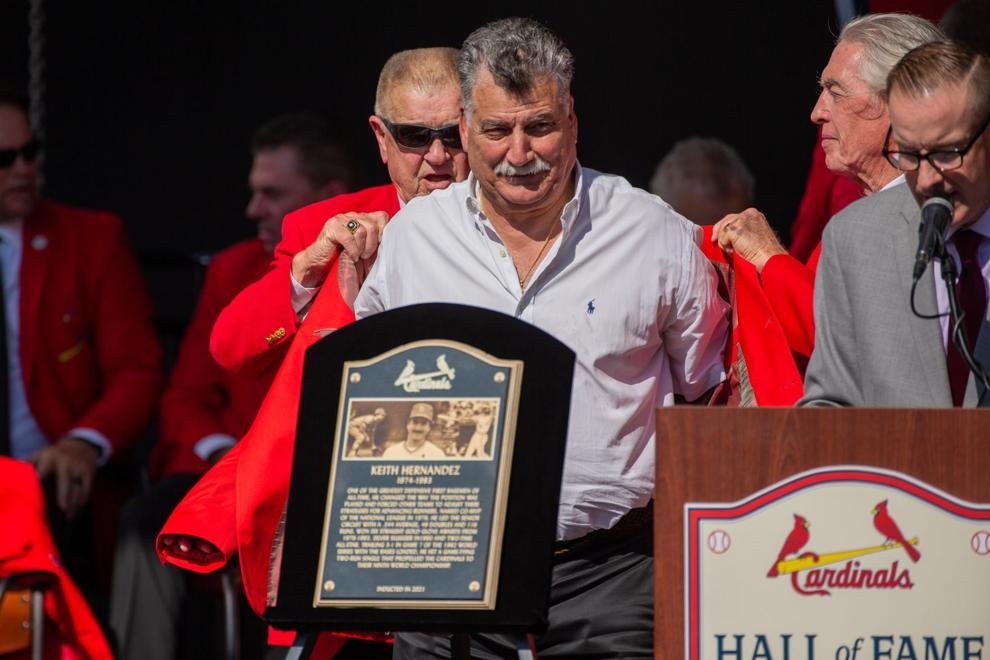 Cardinals Hall of Fame induction ceremony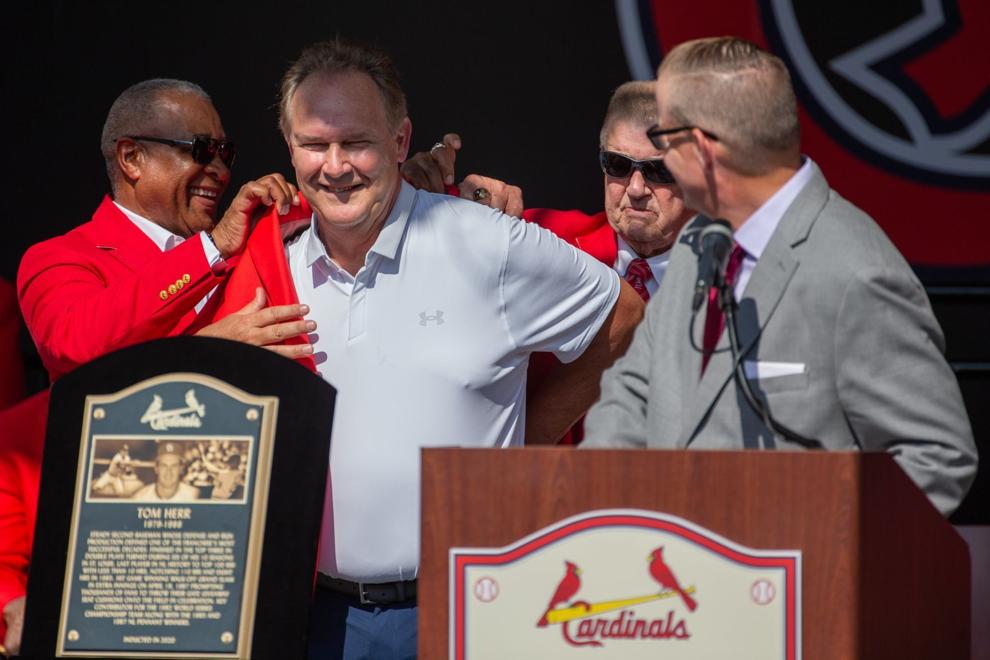 Cardinals Hall of Fame induction ceremony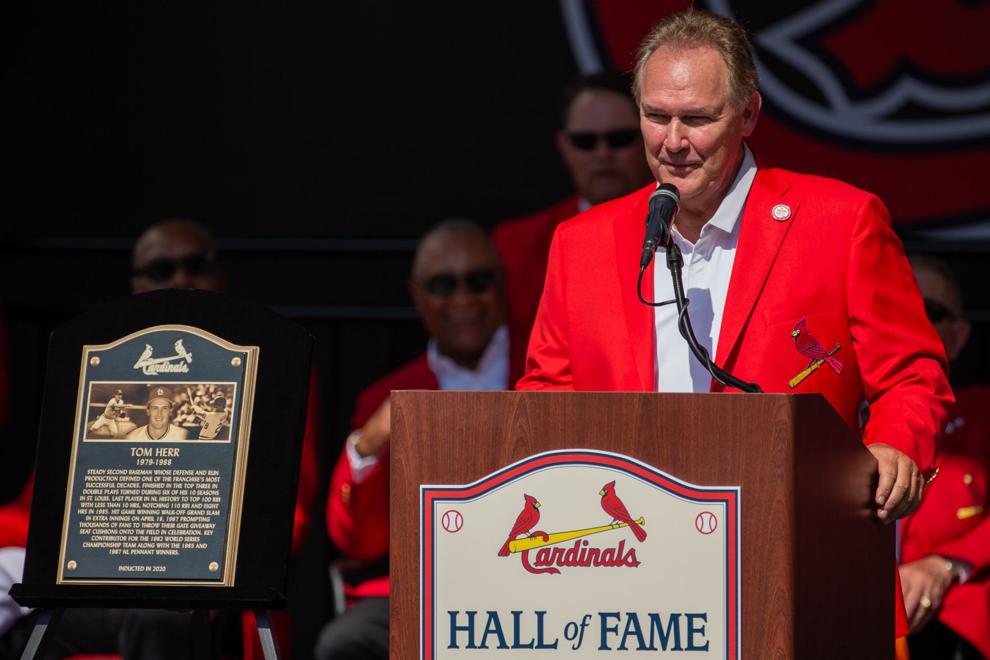 Cardinals Hall of Fame induction ceremony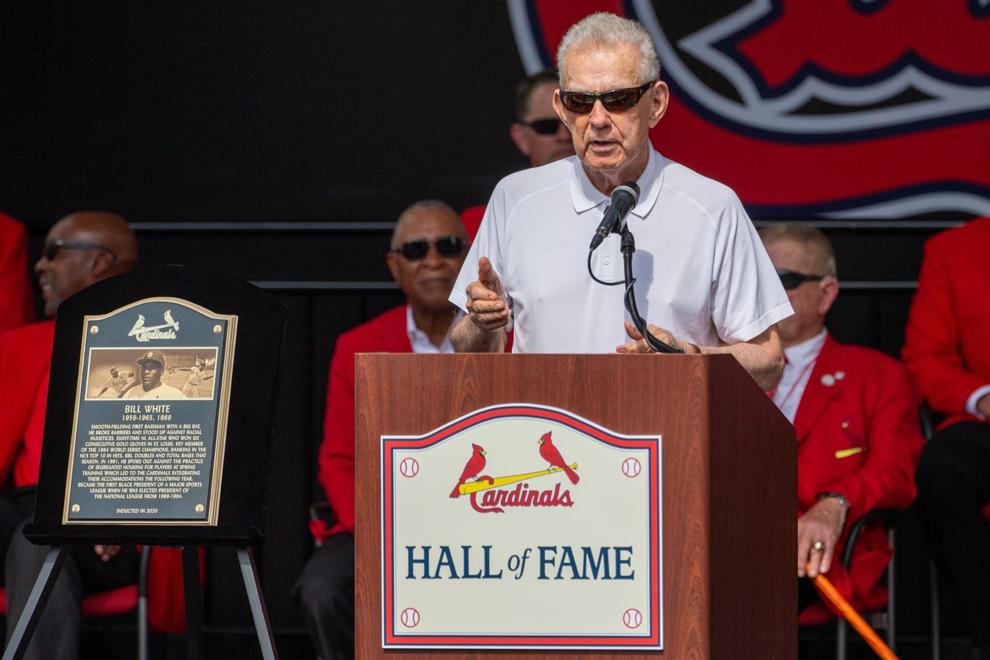 Cardinals Hall of Fame induction ceremony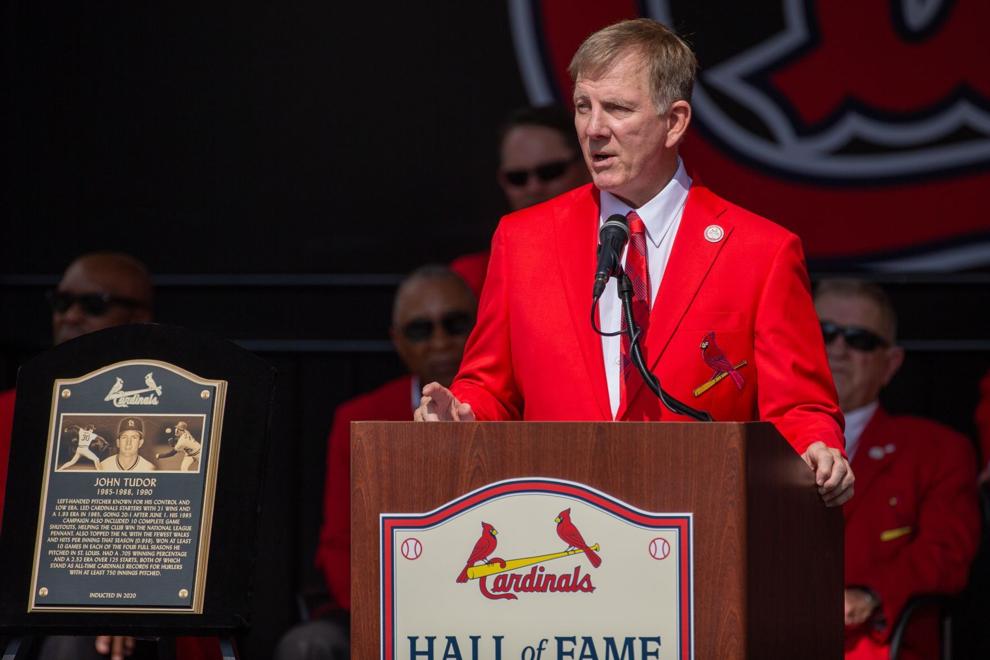 Cardinals Hall of Fame induction ceremony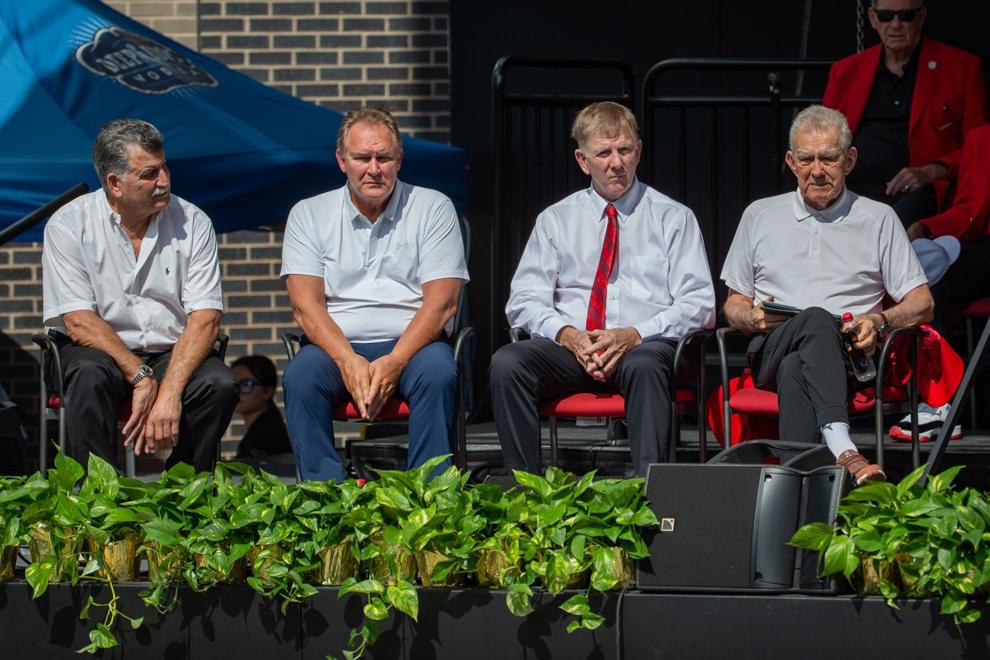 Cardinals Hall of Fame induction ceremony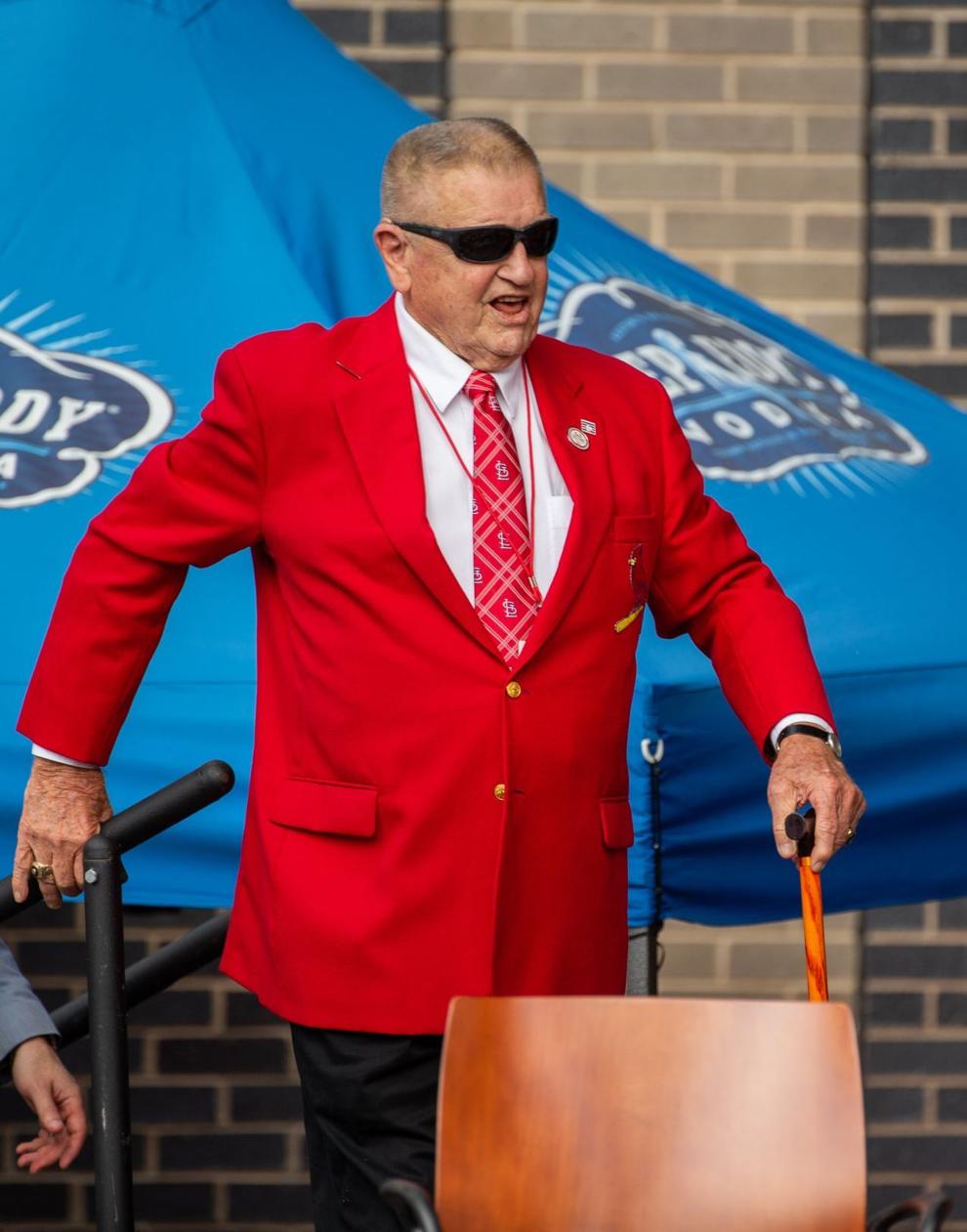 Cardinals Hall of Fame induction ceremony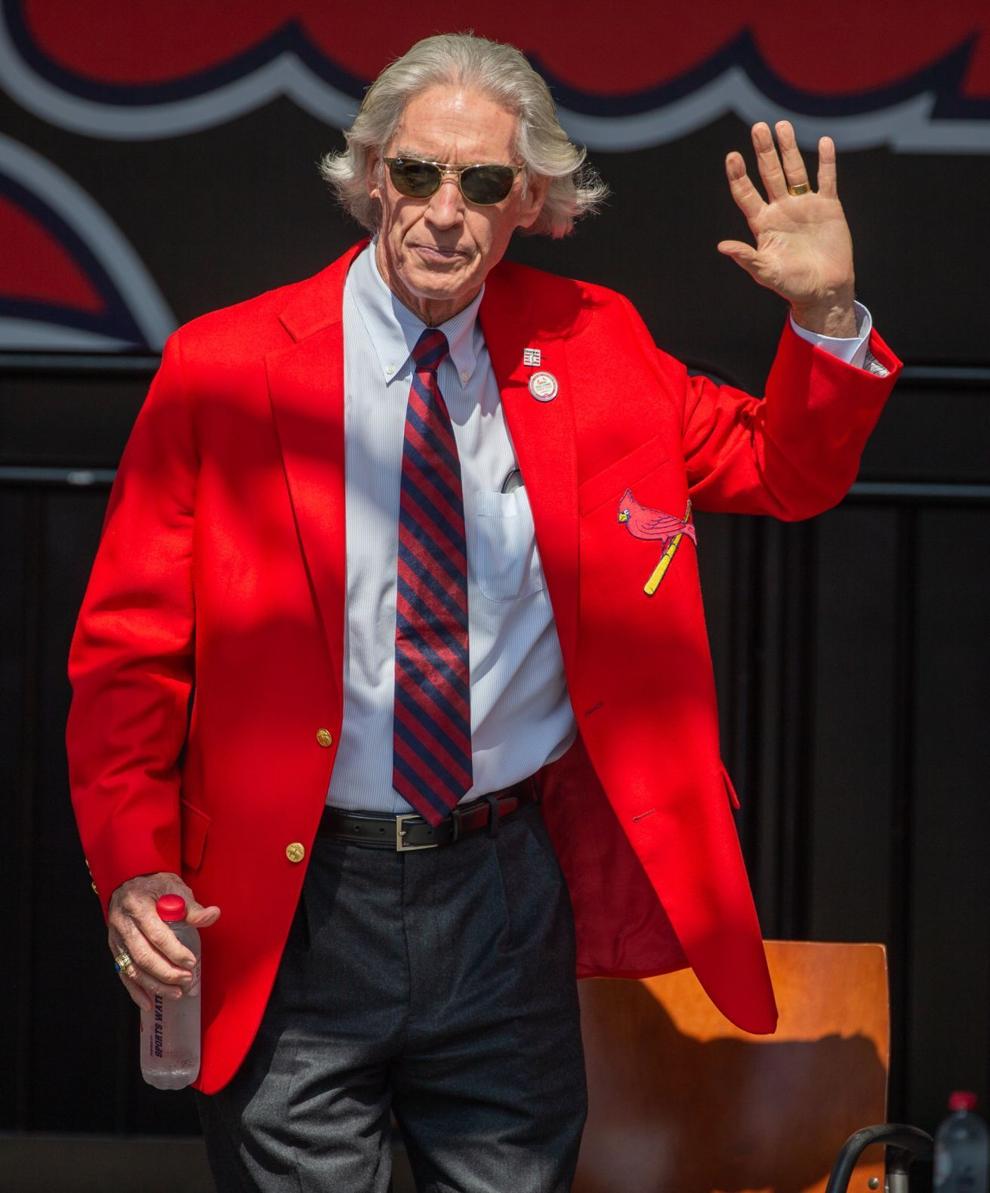 Cardinals Hall of Fame induction ceremony
Cardinals Hall of Fame induction ceremony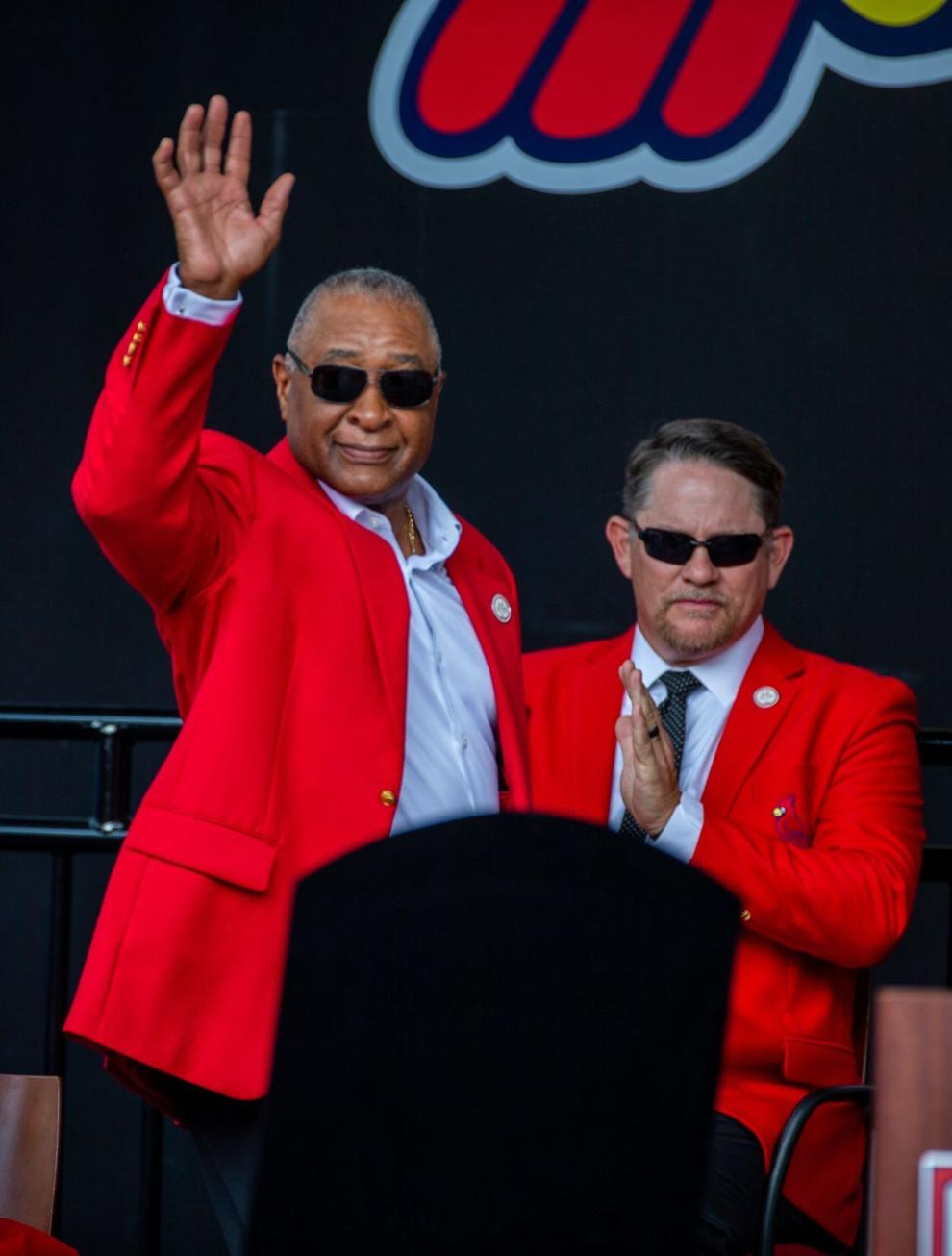 Cardinals Hall of Fame induction ceremony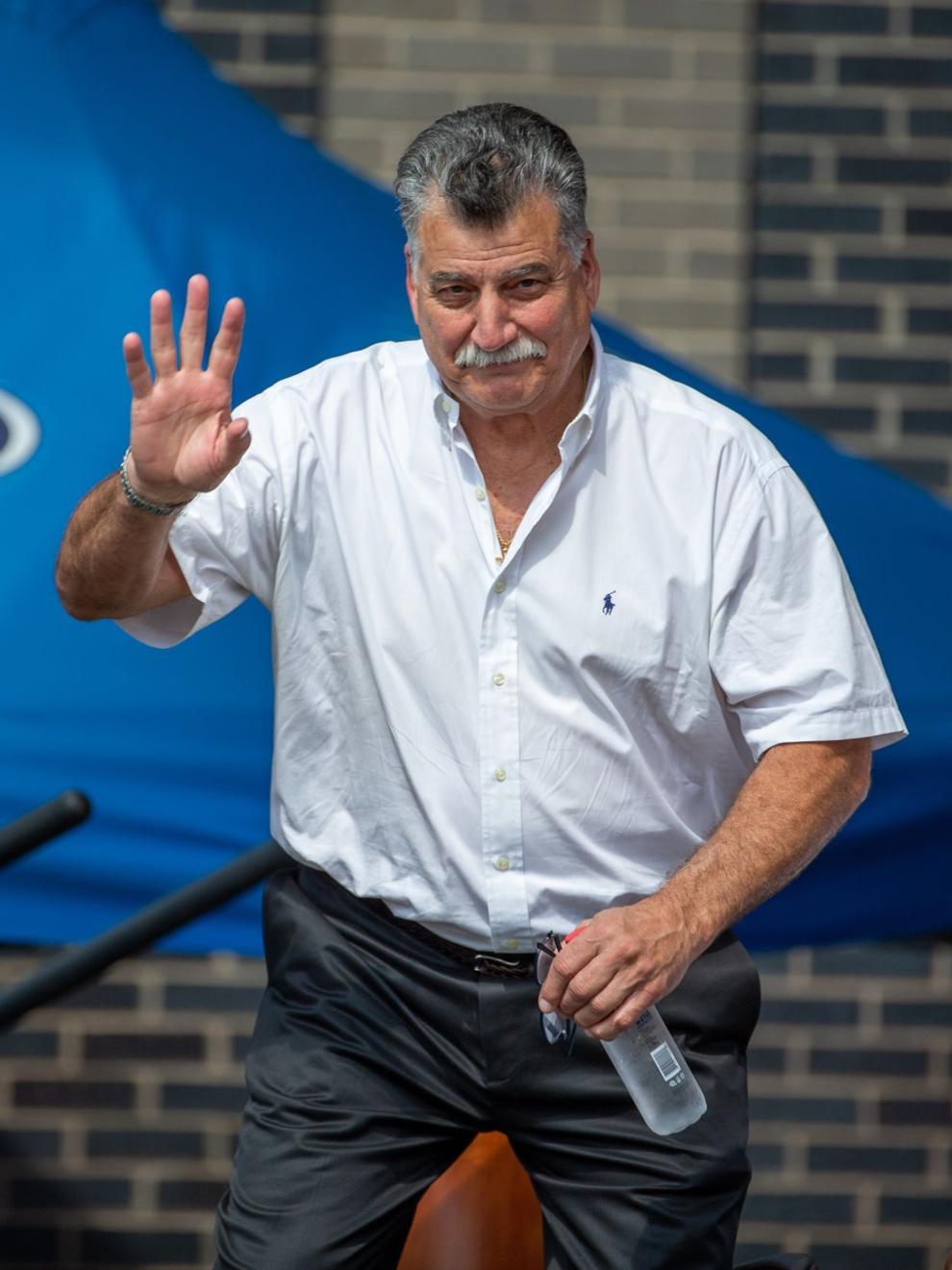 Cardinals Hall of Fame induction ceremony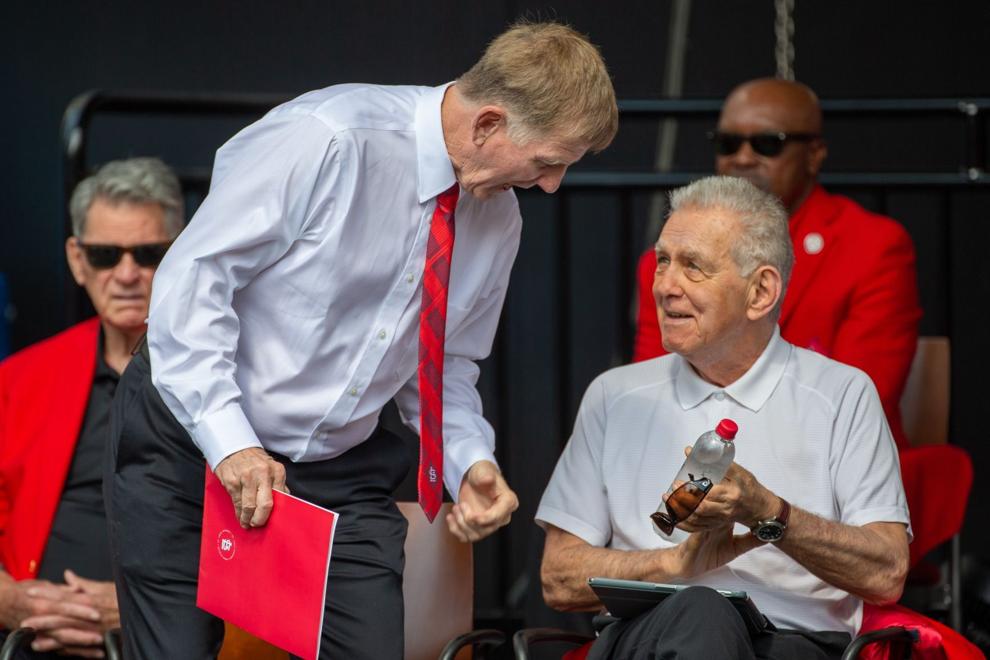 Cardinals Hall of Fame induction ceremony
Cardinals Hall of Fame induction ceremony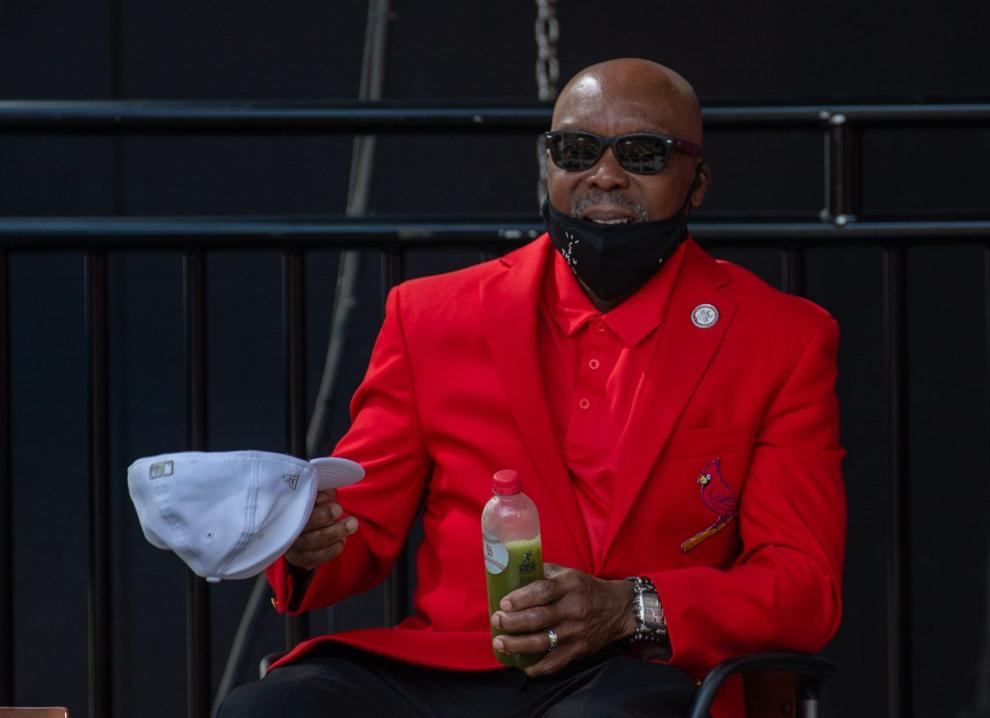 Cardinals Hall of Fame induction ceremony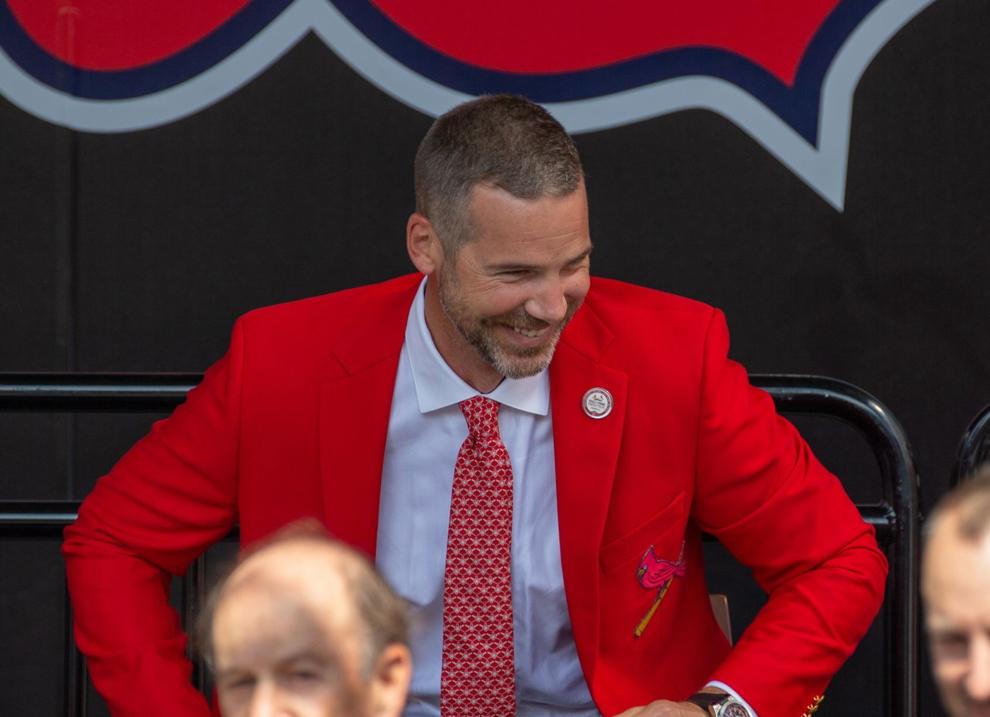 Cardinals Hall of Fame induction ceremony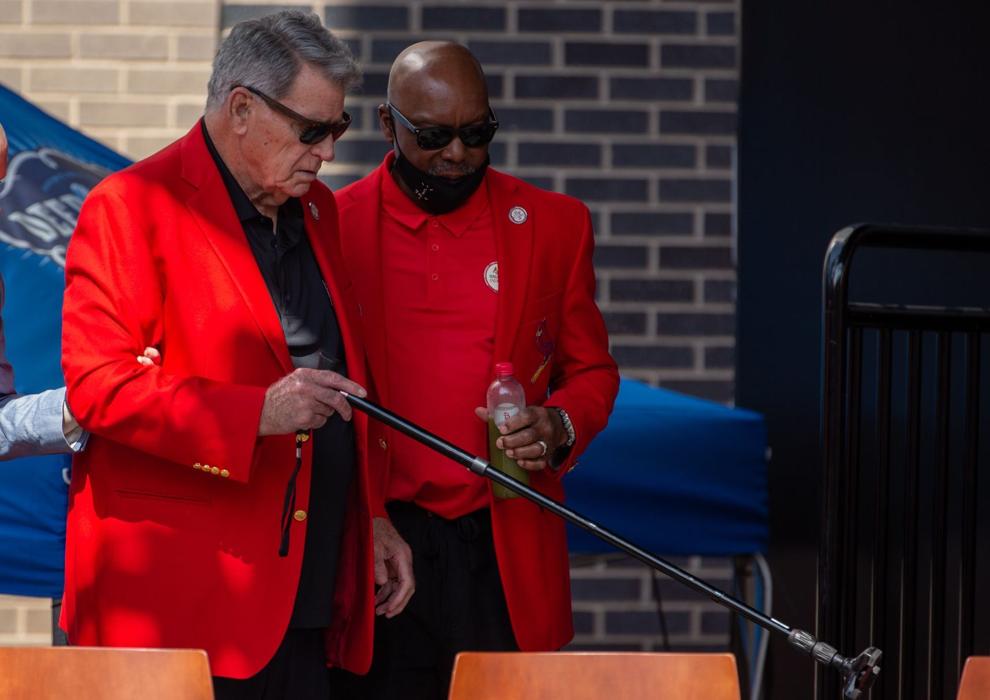 Cardinals Hall of Fame induction ceremony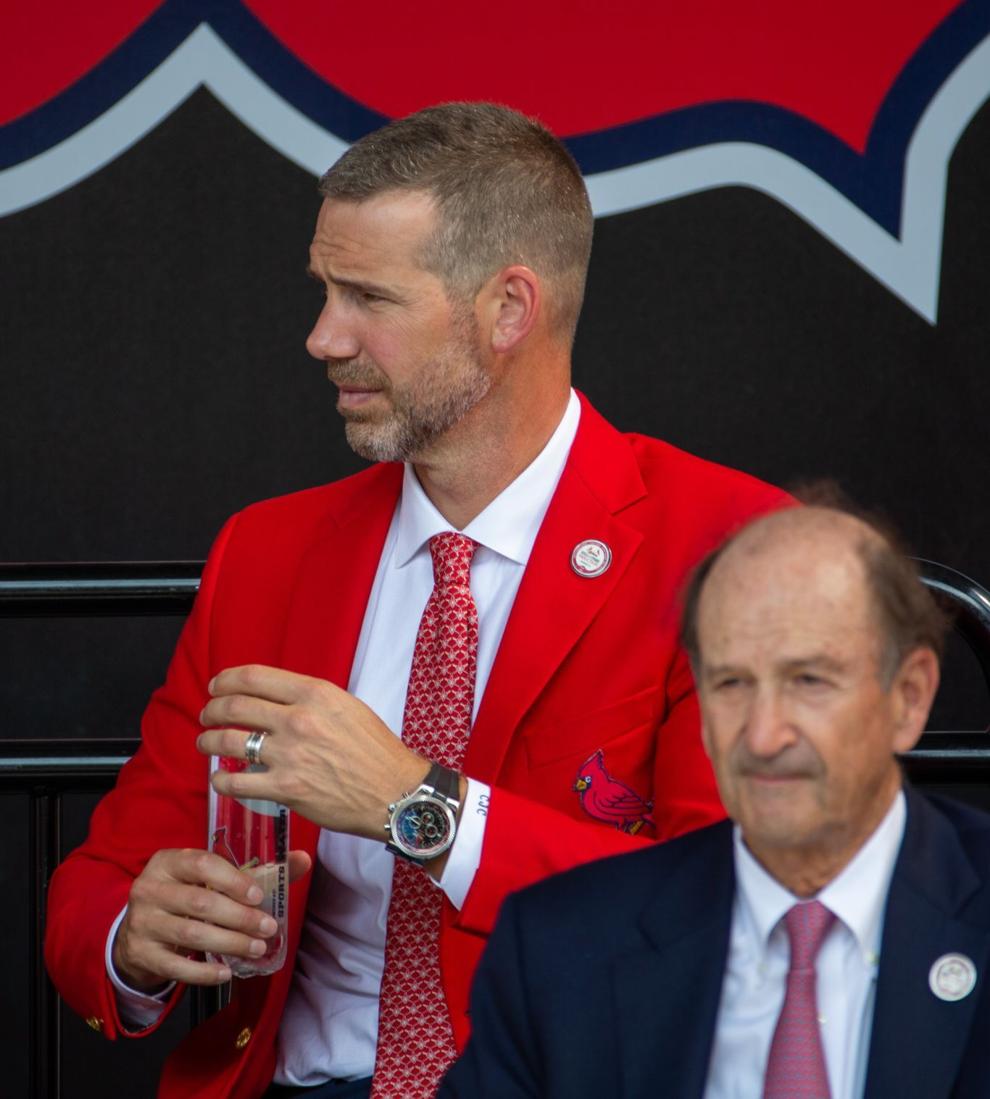 Cardinals Hall of Fame induction ceremony
Cardinals Hall of Fame induction ceremony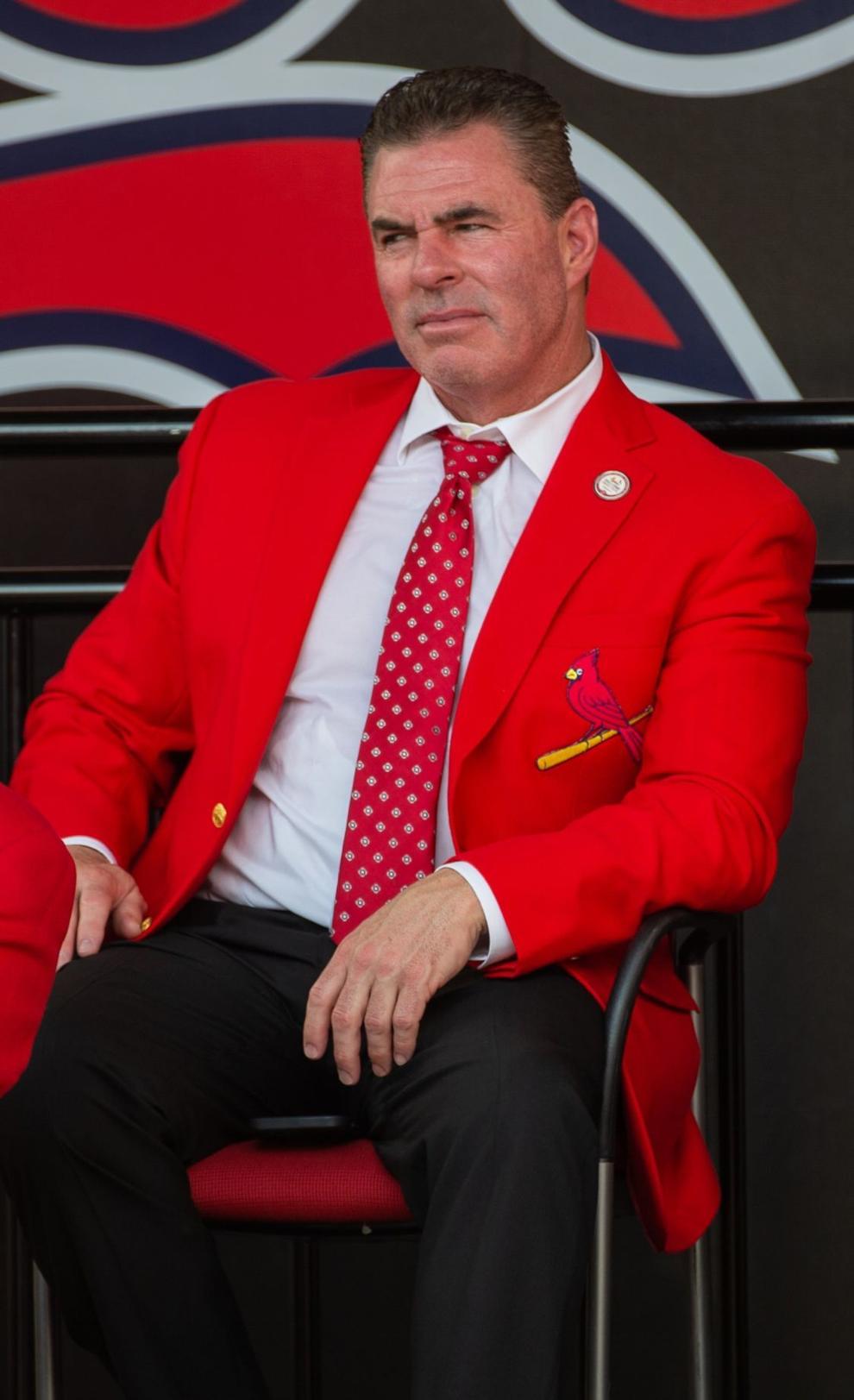 Cardinals Hall of Fame induction ceremony