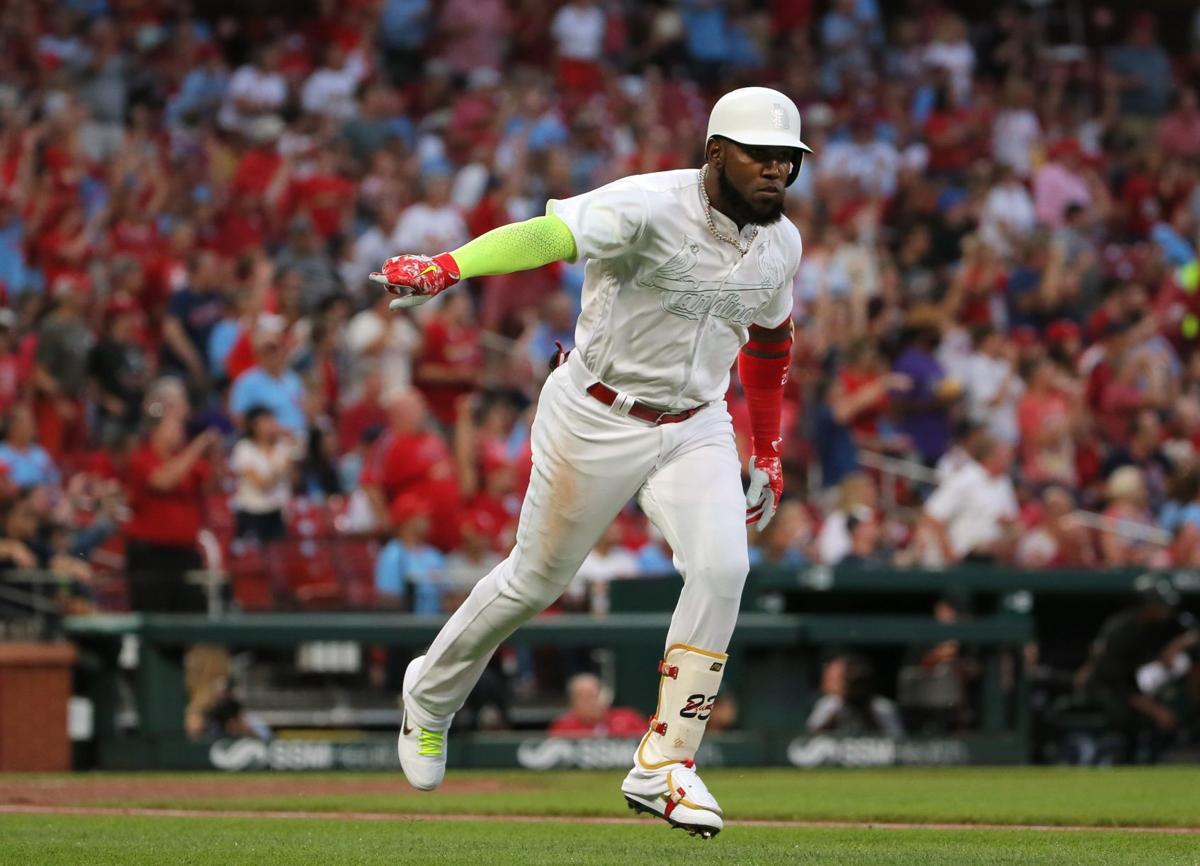 SAN DIEGO — Although the winter has so far produced more aggressive suitors but no finalized deal, the Cardinals maintain interest in having left fielder and cleanup hitter Marcell Ozuna return, if they can work out an agreeable deal.
Ozuna declined a one-year, $17.8-million offer from the Cardinals to pursue multi-year options, and he has drawn interest from Cincinnati, the White Sox, and Texas, in addition to two or three other teams.
Ozuna made clear his preference to return to the Cardinals and even sought to engage them in extension talks during the season. The Cardinals have preferred a shorter-term commitment than Ozuna is likely to receive from other interested teams.
"Dollars and length matters, so those have to be resolved," president of baseball operations John Mozeliak said. "I would think we're still in the game. I don't know if we're frontrunners in that at all. We're not closing any doors. Doors may get closed. It's not our doing."
More notes from baseball's winter meetings:
MLB JOINS PISCOTTY'S CAUSE
As part of its annual charity auction, Major League Baseball has chosen ALS this season as the focus of the fundraising and selected a foundation started by Stephen Piscotty and his family as one of the beneficiaries. Piscotty, a former Cardinals outfielder who was traded to Oakland, traveled to San Diego to participate in Monday's press conference and share with reporters how his mother's duel with ALS became his inspiration.
"My mom wasn't one to like the spotlight or anything," he said of Gretchen Piscotty, who died in May 2018. "But when I was traded to Oakland, and the story broke, she was always very open to interviews or anything that helped get the word out. She didn't want anyone else to suffer the way that she was. We could see the passion she had for that. We wanted to carry that."
The group Piscotty and his family started, the ALS Cure Project, is urging "incentive-based research" and seeks to bring more "awareness and funding to get some more advances." The charity auction, which has in the past benefited charities geared toward battling cancer and funding cancer research, includes golf outings with active players and a trip to the 2020 All-Star game. Piscotty's charity is one of five chosen to benefit from the funds raised.
REDS ALERT
Outside of two new managers and some front office changes that range from dramatic to subtle, the most aggressive team in the National League Central this winter has been the rising Cincinnati Reds. Eager to capitalize on a strong pitching staff and the sense they can lunge into contention this next year, the Reds signed infielder Mike Moustakas and continue to pursue more offense on the free-agent market.
"There's a ton of positive momentum for good reason," said manager David Bell, who was the Cardinals' bench coach two seasons ago. "Living in the city, living every day at the park, and seeing all the work and the commitment we have to winning, to build really on what I believe is a great foundation — it didn't produce the results we know we're going to have there, but a lot of progress. We're only going to do everything we can to get better."
He added one not of perpetual optimism.
"I never have October travel plans."
EXTRA BASES
• Ted Simmons and Hall of Fame officials have not yet determined what logo will appear on his plaque. The newest Hall of Famer, who is already in the Cardinals' Hall of Fame, and a Cooperstown official said that conversation will take place later. The Hall makes the decision in concert with the honoree.
• With a full 40-man roster, the Cardinals are not antsy to make a move that will clear a spot or two so that they can participate in Thursday's Rule 5 draft. They're more likely to not participate at this point.
• Austin Gomber, who missed most of the 2019 season with shoulder weakness and arm concerns, has had a normal winter throwing program, and Mozeliak said he comes to camp with an edge as the Cardinals look for a lefthanded starter, even if that starter makes cameo appearances in the rotation.
Post-Dispatch sportswriter Ben Frederickson contributed reporting for this article.