Whether sharing a meal with a successful manager, gathering with a flock of coaches to discuss evolving hitting approaches, or encountering an All-Star by chance in a hall near the clubhouse, Oliver Marmol intended to be ready with questions so he did not miss the gift of such access.
It's a word he uses often — "access." He sees it as the key that unlocked his career in baseball, the opening for his rise to Cardinals manager, and the opportunity too many do not have within reach. That got him and Amber Marmol, his wife, thinking about how to amplify the information and inspiration these questions invited to a wider audience, to make asking them more accessible.
To put conversations, on demand, in the palm of your hand.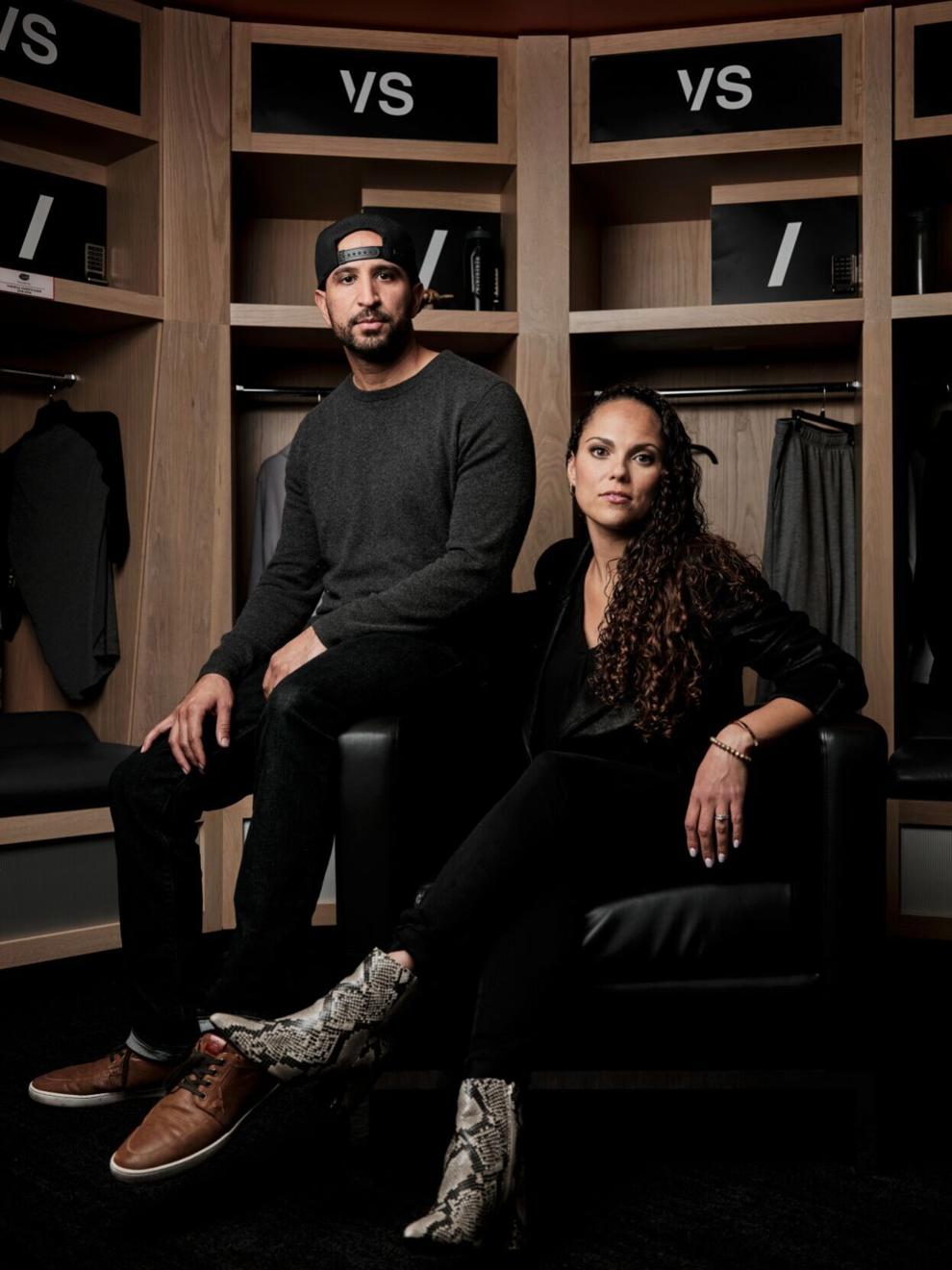 "How was I able to get where I got to?" Oliver said, sitting beside Amber for an interview. "I feel like a lot of it was being able to, one, have access to some of the greatest baseball people out there. Two, I took advantage of asking them questions. If you had already accomplished something that I wanted, I was going to ask you as many questions as possible. If I was going to be around somebody at a charity dinner, spring training, or I ran into Tony (La Russa), I was going to ask you two to three more questions and leave with a ton more confidence and direction as to how I wanted to go."
"It was the mentality of the athletes — (not everyone) has access to that," Amber added. "That was the information I thought was most needed in the marketplace."
The vehicle the Marmols helped create and launch this past year is expected to increase its wingspan significantly in the coming year: Versus (VS) is a platform that features interviews with elite athletes such as Cardinals Albert Pujols, Adam Wainwright, and Ozzie Smith as well as gold medal winners Jennie Finch (softball) and Kelley O'Hara (soccer). Only it's the user who is able to ask the questions. Conversational Artificial Intelligence (AI), propelled by Storyfile, allows the user to bring up a topic and through voice recognition technology and hundreds of answers recorded get a specific reply, right there from the athlete on the app. Access in their hand.
Oliver quickly cued up an example on a nearby laptop.
Hall of Famer Smith appears on the screen, nodding while awaiting a question.
"Hey, Ozzie can you still do a backflip?" comes the question.
"Can I still do the backflip?" Smith replies. "Not intentionally."
Ask him how to turn a double play and the close up of Smith fades to him walking into the screen, head to toe in the phone-sized frame, glove on hand and ready to show, not just tell.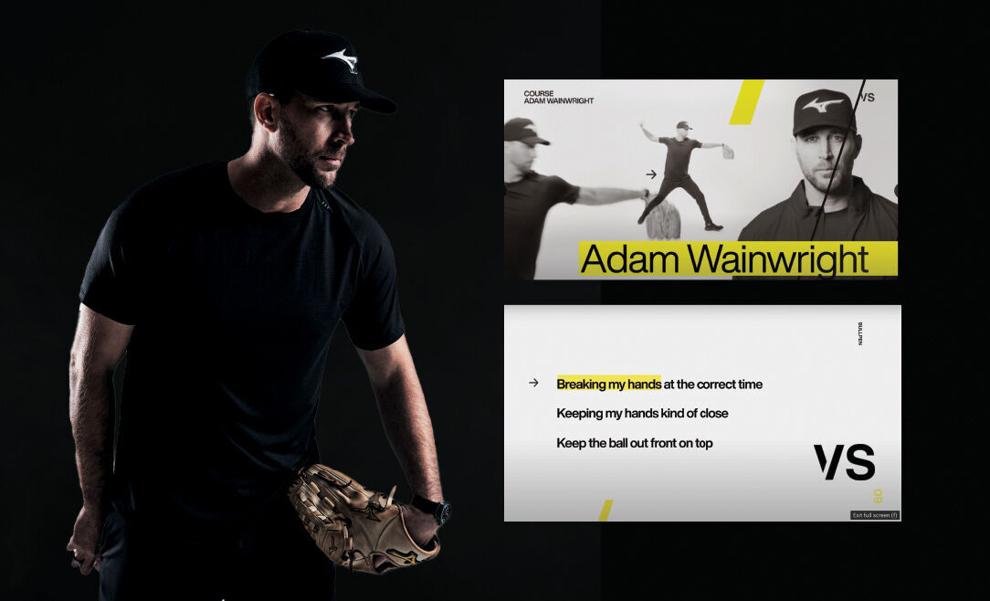 The subscription-based app blends the conversational AI with Masterclass-like video tutorials. Those range from Pujols detailing his tee drills in the batting cage to Wainwright teaching his curveball and how to frustrate a runner at first base. At any point, the user can ask a question and receive an answer, giving the lesson an interactive element. Hours of interviews were recorded in volumetric video, allowing VS to create a full-sized hologram of the player. With new tech, the potential is there to scale up for a classroom to have a conversation with the athlete. Or a fan can walk up to the hologram at, say, a Hall of Famer and ask about mentality, setbacks, two-strike approach, or backflips.
"Sitting in their living rooms and on their couches, hearing stories how they handled failure, how they handled success — it was that opportunity we had to hear the mentality and mindset behind it," Amber said. "You're around people (and) the way they've gotten to the top, the way they've reinvented themselves and their career to make it to the highest level is incredible. It wasn't always the players with the greatest skillset. It was their mentality. … We saw a really cool opportunity. Let's do this like nobody has done it before. Let's put high level production with just the greatest experts in each area."
The genesis of VS and its AI potential began almost a decade ago on a tangible, life-changing trip the Marmols made to an orphanage in Guatemala.
Through the church they attended in Jupiter, Florida, Amber and Oliver spent a week volunteering at the orphanage's feeding center. On the flight home, Amber asked how they could continue to provide aid. They authored a plan: They would start a business with Oliver, a coach and manager in the Cardinals' minor-league system at the time, giving baseball lessons and 50% of what they made they'd donate.
In reply to the first check, they received a photo of a long wooden table with bowls of food set for the children. Amber looked up from the picture with a question.
"How do we do this times a million?"
As Oliver worked his way through the Cardinals' system and continued the offseason lessons, Amber worked her way through as much reading and research as she could on business. Their goal was to create a company "that can sustain giving for a long time." And, as Amber said, "build this on a larger scale." Her idea was to blend the techniques, drills, and mechanics of the lessons with the mindset, adversity, and competitive insight and create a coursework students, parents, and coaches could access. The Marmols reached a sports exclusive agreement with Storyfile for the conversational AI, and they also gathered a group of founders and contributors that have included at times former Cardinals manager Mike Shildt and ESPN broadcaster Jessica Mendoza, an Olympian and softball gold medalist. She also is a featured athlete, or, in VS terms, "maven."
There are three price points for subscriptions to VS, starting with free, which includes one video session and the chance to ask 10 interactive questions. A $199 annual fee gains unlimited access to video sessions and 20 interactive questions a month. Unlimited access to asking questions comes in the $299 per year package. As December arrived, Oliver said they are nearing 1,000 paid subscriptions while testing the product and all its facets before expanding the marketing. The past few months have seen an increased profile for VS through interviews.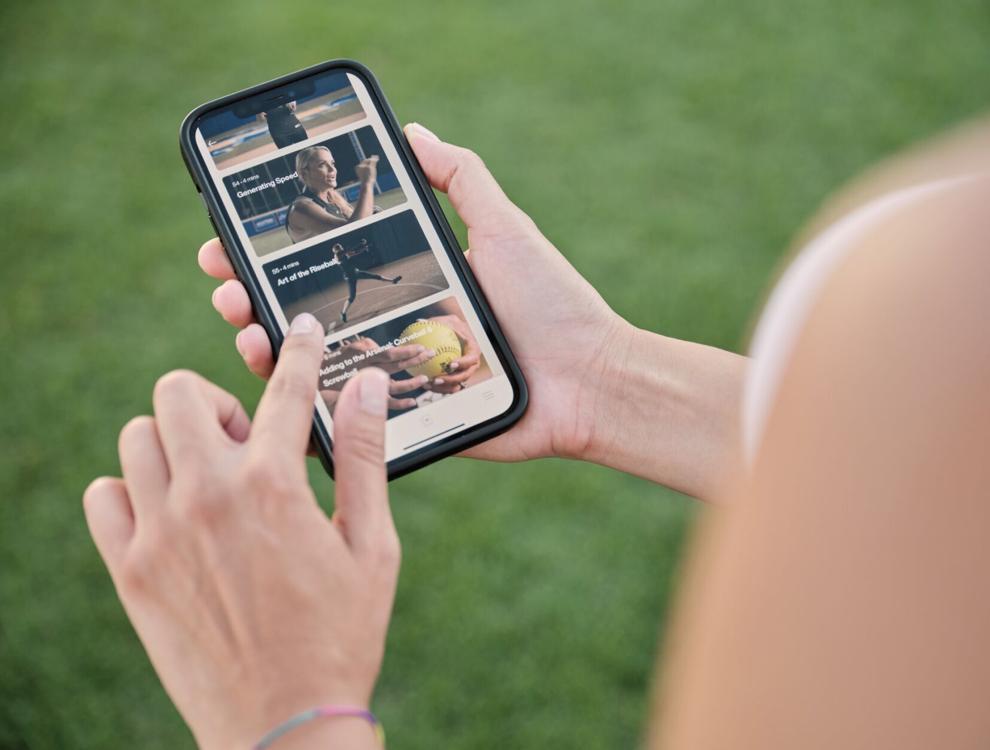 The Marmols said 10% of gross revenue will be donated to help underserved communities. All subscriptions that are donated are matched by VS. One sponsor donated 1,000 subscriptions, and VS will give another 1,000 "to groups that otherwise would not have access to this type of platform," Oliver said.
Illustrating one example of "access," Amber described a kid opening the app on the school bus or in their room, headphones on, and texting in a question to a favorite athlete, prompting a conversation about failure or doubt — topics that are "more personal."
"We wanted to find people who have figured out ways — women specifically — who have done it differently or broken barriers, who have overcome obstacles," Amber said. She added in a later interview: "Even at the highest levels, it's really important in this age of social media for young kids to know that people who are great haven't always been great, they haven't always been World Cup eligible or World Series eligible, and that failure is OK. It's a journey. Success isn't over night."
"It's one thing to say that," Oliver said. "It's another thing to hear your favorite athlete saying it."
The "mavens" spend three or four days recording their contributions. That includes two days of tutorials — stylized, crisply produced video sessions with Pujols in the cage discussing hitting or in a chair describing his youth in the Dominican Republic. For the conversational AI, VS producers trim a list of 1,000 questions to 500 or 600 and organize them by likely questions from students age 10, 12, 15, or 20, and also coaches and parents. The answers to those questions provide the content that allows the AI to respond to specific words. For example, Tyler Adams, captain of the U.S. men's national soccer team at the recent World Cup, can respond to users on a variety of questions about pizza.
Or, offer thoughts on not specializing at a single position as a young player.
The conversations possible within the app include the pressure Wainwright applies with his fingers while throwing his signature curveball to how O'Hara handles the pressure applied by taking a penalty kick. The interviews range from pro to personal, as Smith's touched on fielding drills but also fatherhood and racism. Each athlete is asked about failure or fear. And there are fun answers, too. Wainwright will sing if asked and reveal his favorite series of books (it's J.R.R. Tolkien's "Lord of the Rings").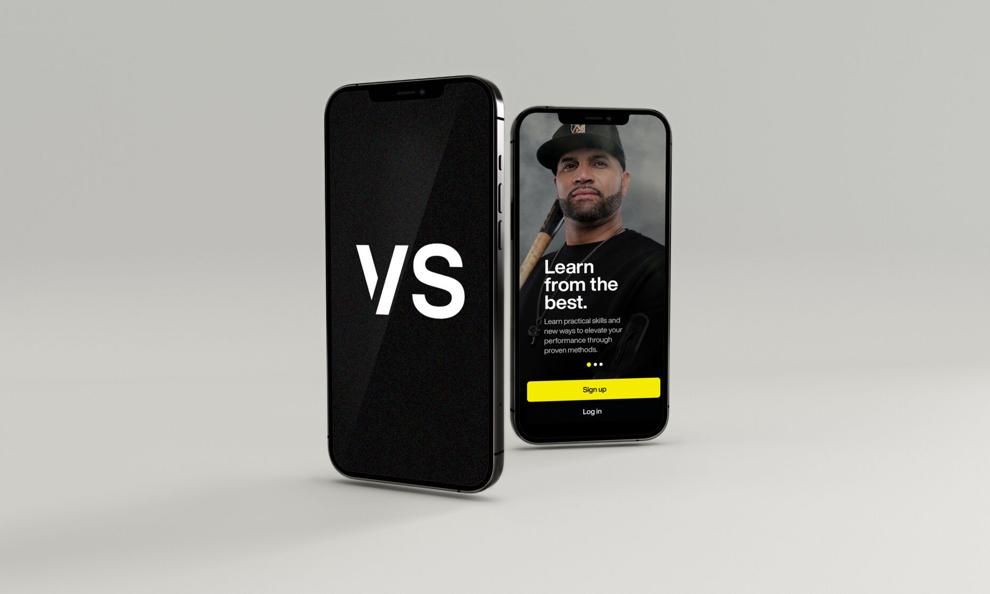 If asked about his favorite players as a boy in Los Angeles, Smith begins a story that captures the ethos of the app. He would take a bus to Dodger Stadium to see the Pirates and Roberto Clemente play. If he got there early enough, he marveled at Clemente's batting practice and how even in preparation he had a distinct "style," a charisma of excellence.
Smith found inspiration in that moment of access.
"That's why the word 'access' comes to mind," Oliver said. "There are so many kids just like me who can accomplish way more than I have today. What I'm doing is cool. But they can accomplish a lot more if they have access to the right person to ask questions of. Part of that problem is they don't have access. Our ability to get the right people — the right 'mavens' — on this platform and then provide as many people access as possible is the key to the whole thing."