JUPITER, Fla. — Some 153 Cardinals minor-league players went through COVID protocols and took physicals over the weekend in preparation for the start of minor-league camp here on Monday.
They are from everywhere — Maine to California in the United States, London, Italy, Germany, the Bahamas and Australia, with a mixture of Dominican, Venezuelan, Cuban, Puerto Rican and Mexican players. Even two Canadian infielders, Francisco and Brandon Hernandez, brothers from Montreal, are in camp.
With the big leaguers still absent in the more than-three-month squabble about a labor contract with the owners, the minor leaguers will have center stage, at least for a while. Therefore, the Post-Dispatch offers a numeric primer to the opening of minor-league camp:
190: Big-league games with Detroit and the Cubs in which 30-year-old Ken Ryan has appeared. Most have been in relief.
177: Stolen bases in seven minor-league seasons by former Diamondbacks outfield prospect Ben DeLuzio, who was born in St. Louis.
104: Strikeouts by lefthander Levi Prater in just 68 1/3 innings at Low-A Palm Beach last season despite the fact the won-lost record was 1-9 for the third-round draft pick in 2020.
91: Big-league at-bats, all with Texas, by infielder Anderson Tejeda. He hit .220 with three homers.
51: Relief appearances last season at Class AAA Las Vegas (Oakland) by righthander James Naile, a 29-year-old native of Cape Girardeau. Naile was 8-0 at Las Vegas.
46: Home runs hit by lefthanded-batting outfielder Jonah Davis in three seasons in the Pittsburgh organization
32: Steals (in only 37 chances) by shortstop Masyn Winn in his first pro season at Palm Beach and Peoria, for which he had 16 steals each. Also a pitcher, Winn had an 0.00 ERA for one inning. But Cardinals president of baseball operations John Mozeliak said that the strong-armed Winn's best path to the majors would be as a shortstop.
26: Total of minor-league infielders in camp and also number of homers by first baseman Luken Baker last season.
26: Strikeouts, in 22 2/3 innings, by Washington U. product Ryan Loutos, a righthander, at Palm Beach last year.
23: Major-league spring training at-bats infielder Nolan Gorman had in 2021.
23: Appearances by reliever Seth Elledge for the Cardinals in the past two seasons.
18: Total homers at Peoria and Springfield by infielder-outfielder Chandler Redmond in the Gardner-Webb University product's first professional season (2021).
18: Total number of starts made last year at Springfield and Memphis by lefthander Connor Thomas, who had a combined ERA of 3.39.
15.75: Strikeouts per nine innings (14 in eight) by 19-year-old Markevian "Tink" Hence, a second-rounder in 2020, in the Florida Complex League last year.
14: Home runs and stolen bases by 6-foot-5, 220-pound third baseman Jordan Walker, in the 2020 top draft pick's first pro season — at Palm Beach and Peoria.
14: Modest difference in strikeouts and walks (55-41), an almost uncommon occurrence for a minor leaguer, for London-born infielder Matt Koperniak at three stops in the Cardinals' system in his pro debut last season. He hit .306 with a .405 OBP.
13: Pitching victories by outfielder Alec Burleson in college at East Carolina, for which he also had nine saves.
12: Pitching appearances, five of them starts, for righthander Ljay Newsome for Seattle in 2020-21.
11: Balks called in 60 2/3 innings at Palm Beach on young righthander Luis Ortiz.
9: Big-league victories for former Baltimore, Detroit and Kansas City righthander Aaron Brooks, who spent the past two seasons in Korea, where he was 14-9 and struck out 185 while walking 40.
9: Number of wins and losses for prized lefthander Matthew Liberatore at Memphis last season when he wasn't pitching for the U.S. Olympic squad.
9: Strikeouts to no walks in eight innings for 2021 third-rounder Austin Love at Palm Beach and the Florida Complex League team last year.
7 2/3: Innings pitched by 2021 first-rounder Michael McGreevy at Palm Beach and the Complex League in his first pro season.
7: Seasons former No. 1 pick Delvin Perez will have been in the Cardinals' organization.
7: Number of wins and saves by converted position player Jacob Bosiokovic at Springfield and Memphis, for which he fanned 82 in 56 2/3 innings in 2021.
7: Relief appearances in Cardinals' spring training in 2021 by righthander Tommy Parsons, a sensation early in camp before he faltered.
6: Countries represented by the 17 catchers in camp. They're from Venezuela, the Dominican Republic, Mexico, Australia, Panama and the United States, which is represented, in part by Lafayette High graduate Wade Stauss. He hit his first pro homer in 2021 at Roger Dean Stadium.
4: Games for lefthanded reliever Evan Kruczynski in spring training for the Cardinals last spring
3: NCAA women's basketball titles won by Kim Mulkey, the mother of infielder Kramer Robertson.
3: Errors committed by converted third baseman Gorman in 61 games at Class AAA Memphis in 2021.
3: Seasons at Memphis for righthander Connor Jones, a second-rounder in 2016.
2: Seasons spent pitching for the independent River City Rascals by righthander Dalton Roach, who won seven games at Springfield last year.
1.56: Lefthander Zack Thompson, the Cards' top draft pick in 2019, had this figure in the Arizona Fall League after a 7.06 ERA and 2-10 mark at Memphis.
1.29: ERA in the Arizona Fall League by righthander Andre Pallante last year.
1 1/3: Innings pitched in the past two seasons by RHP Griffin Roberts, a first-rounder in 2018 who had arm problems last year.
1.039: OPS for outfielder Scott Hurst in 2019 spring training with the Cardinals. He had five hitless at-bats in the majors last season.
1: Lead content designer for Stadium Comfort Kicks custom footwear. The designer is 25-year-old Evan Mendoza, an infielder who has been to big-league camp with the Cardinals but never has played in the majors. He had a .409 OBP for 22 plate appearances last spring for the Cardinals.
1: Players born in Italy and Germany. Ettore Giulianelli is an 18-year-old righthander from Rimimi, Italy and Chris Holda is a 25-year-old righthander from Sindelfingen, Germany. Giulianelli fanned 22 in 14 1/3 innings in the Florida Complex League in 2021.
1: Innings pitched by RHP Edgar Gonzalez, who has been in big-league camp in the past two seasons but has been hampered by arm problems.
.918: OBP for 18-year-old outfielder Felix Taveras, who also had seven steals, in his pro debut last season in 39 games in the Dominican Summer League. In 2009, prized prospect Oscar Taveras had a .731 OBP at age 17 while playing in the same league. The late Taveras was not related to the current Cardinals' farmhand.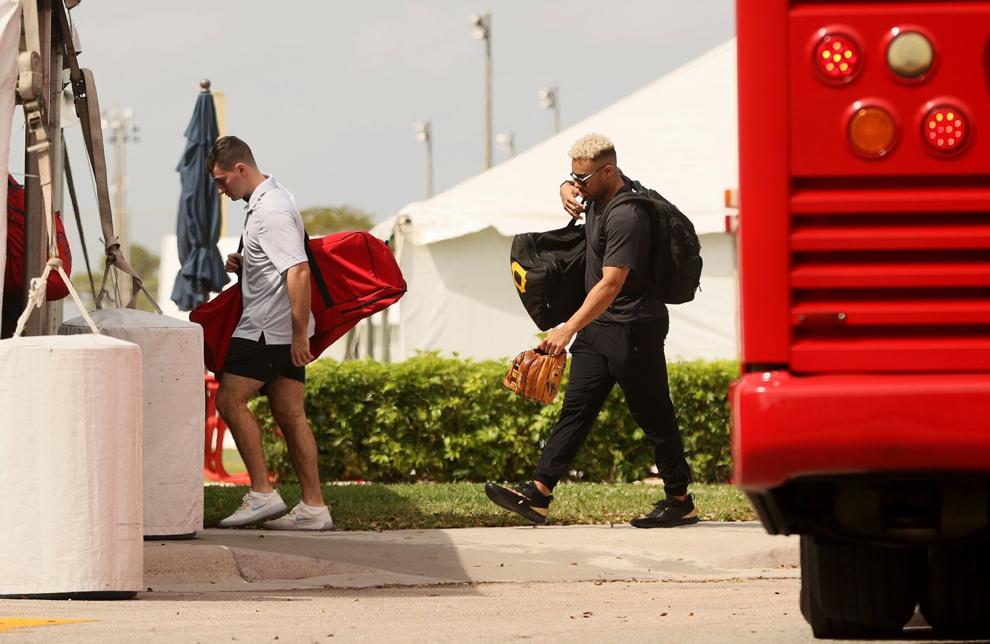 Photos: Cardinals minor league players arrive in Jupiter for spring training
Cardinals minor league spring training in Jupiter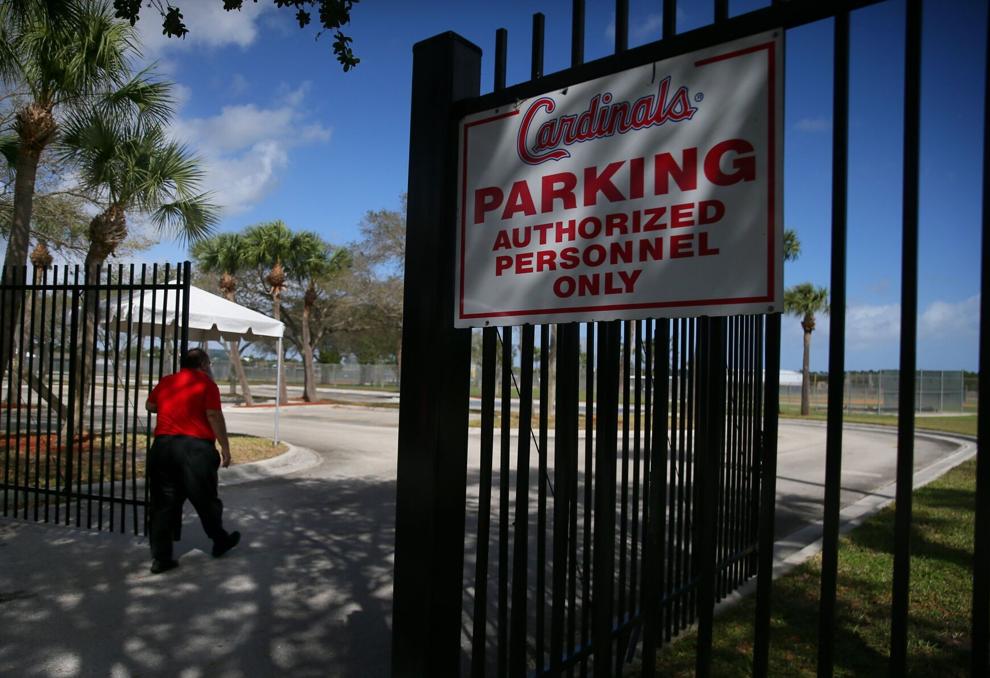 Cardinals minor league spring training in Jupiter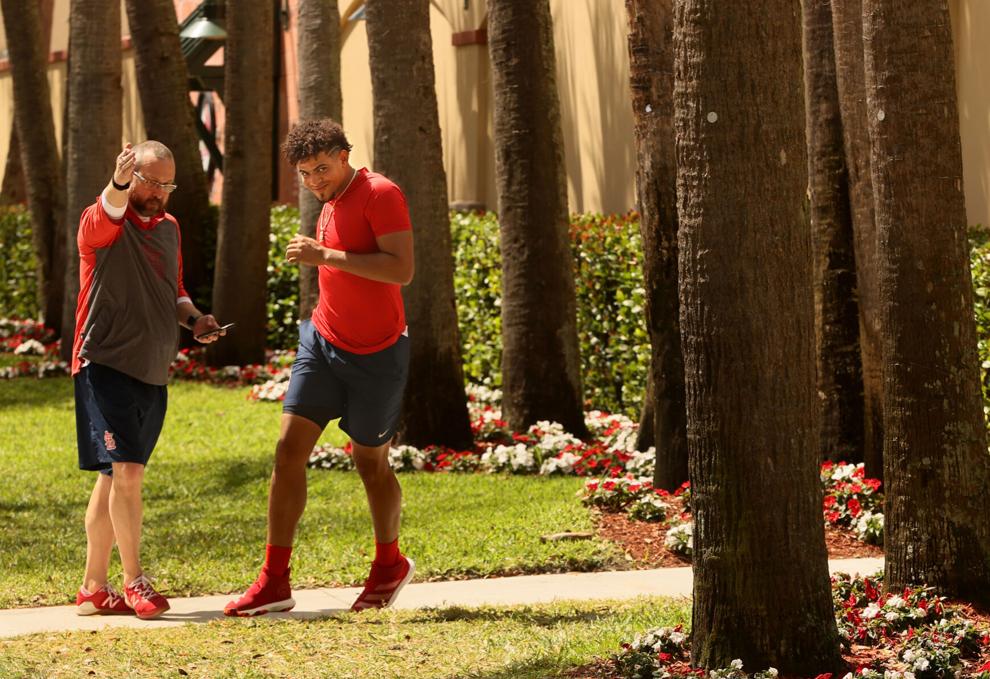 Cardinals minor league spring training in Jupiter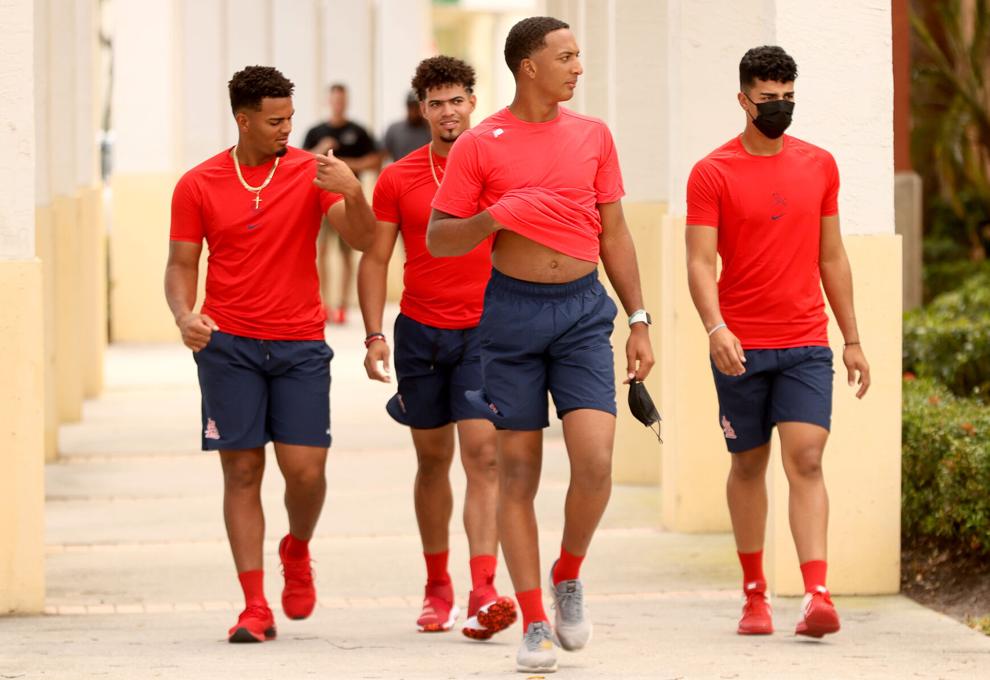 Cardinals minor league spring training in Jupiter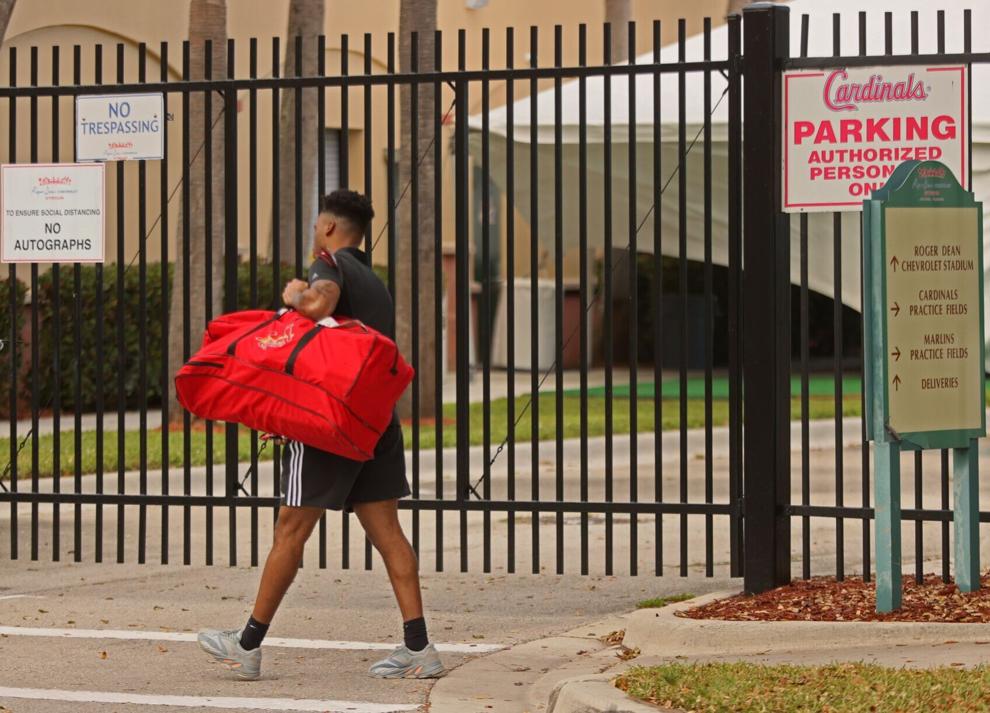 Cardinals minor league spring training in Jupiter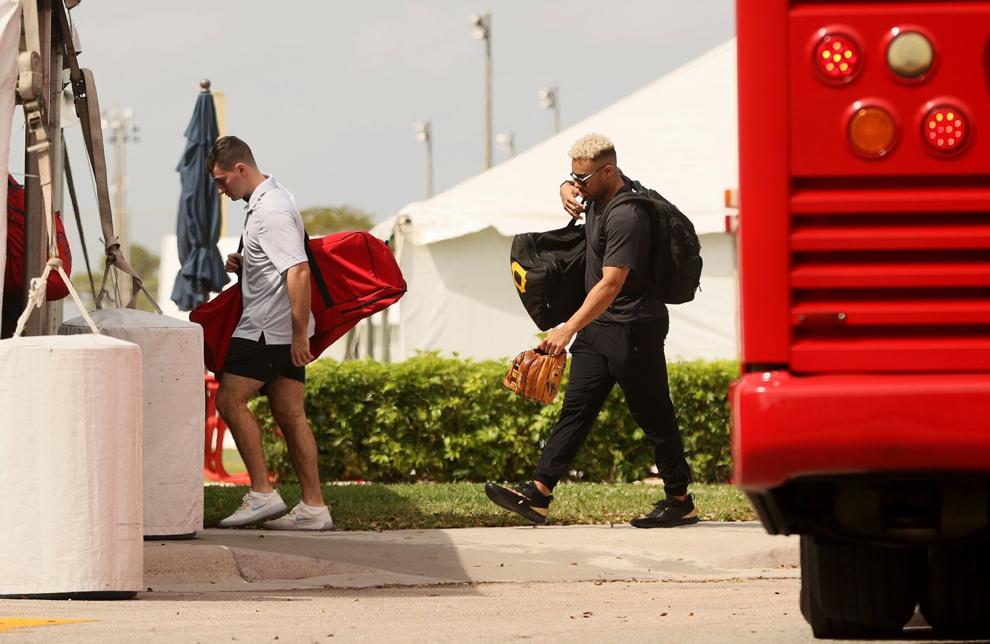 Cardinals minor league spring training in Jupiter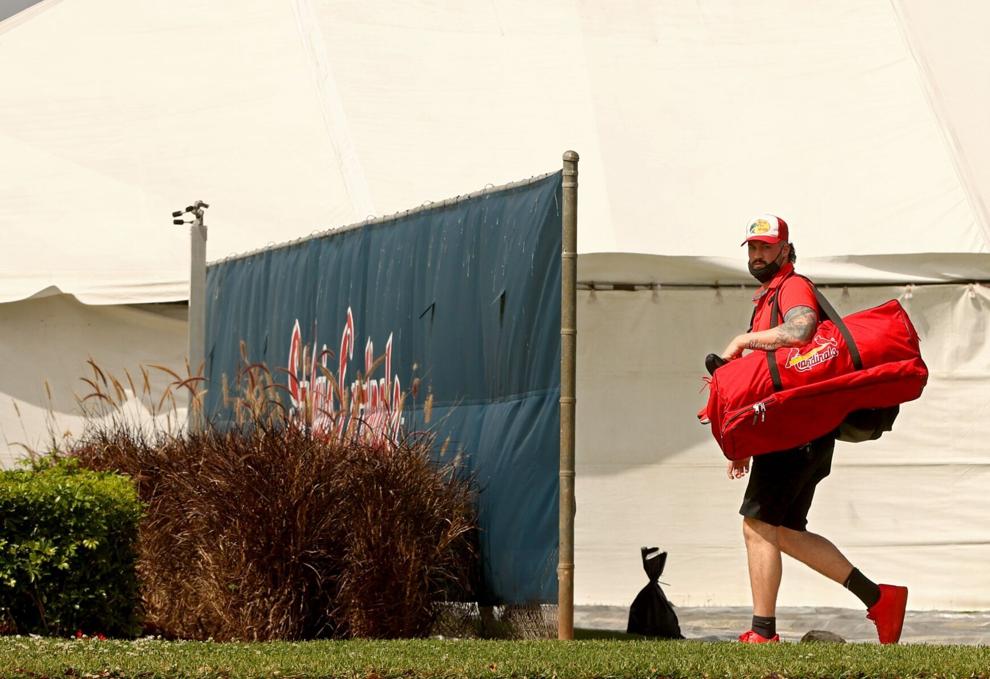 Cardinals minor league spring training in Jupiter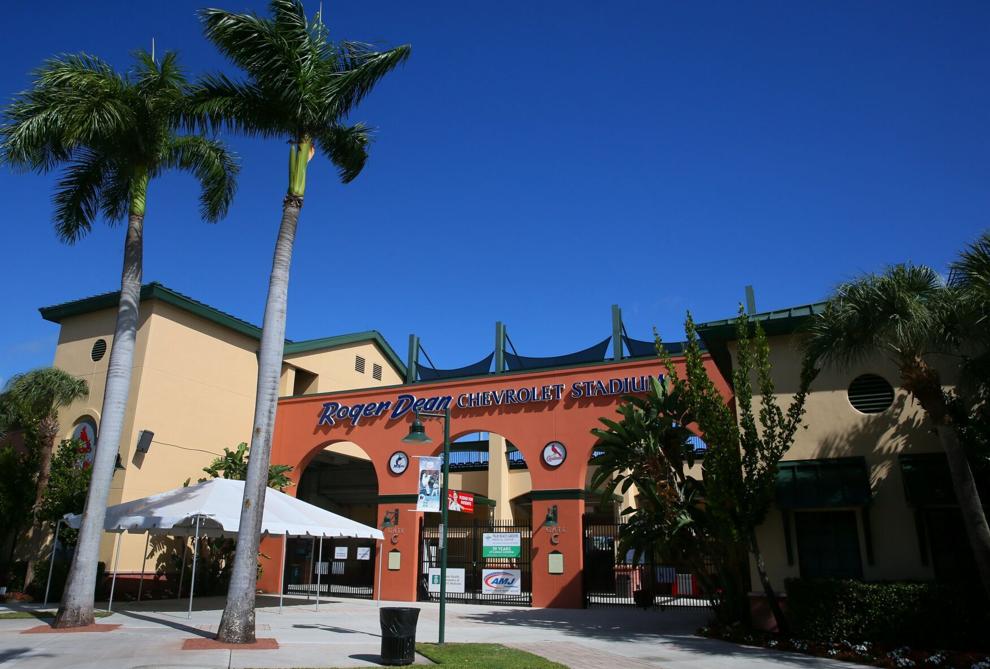 Cardinals minor league spring training in Jupiter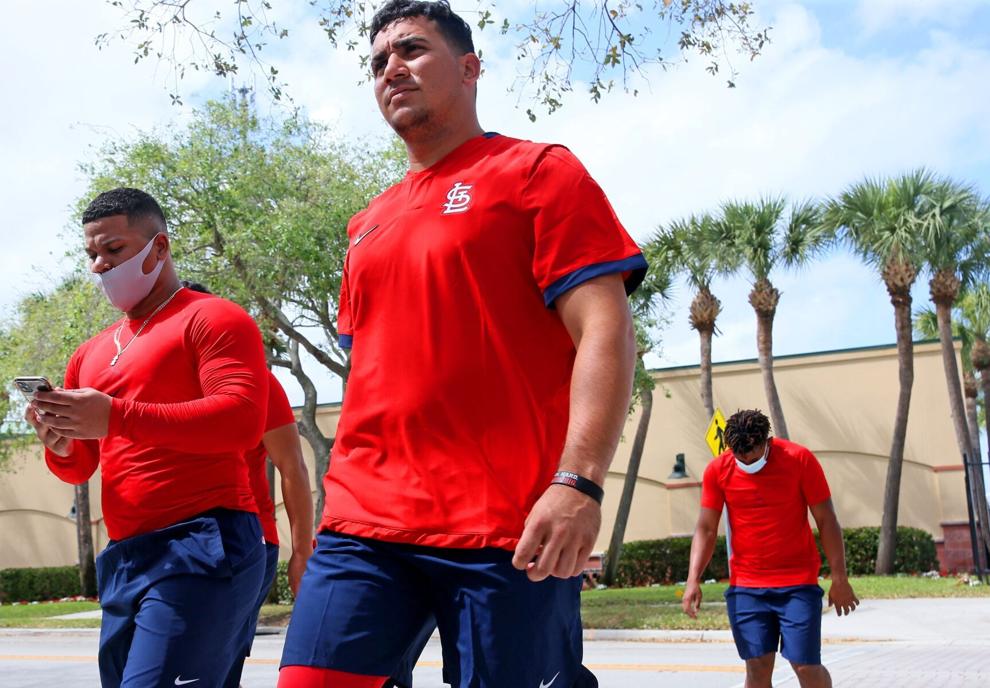 Cardinals minor league spring training in Jupiter
Cardinals minor league spring training in Jupiter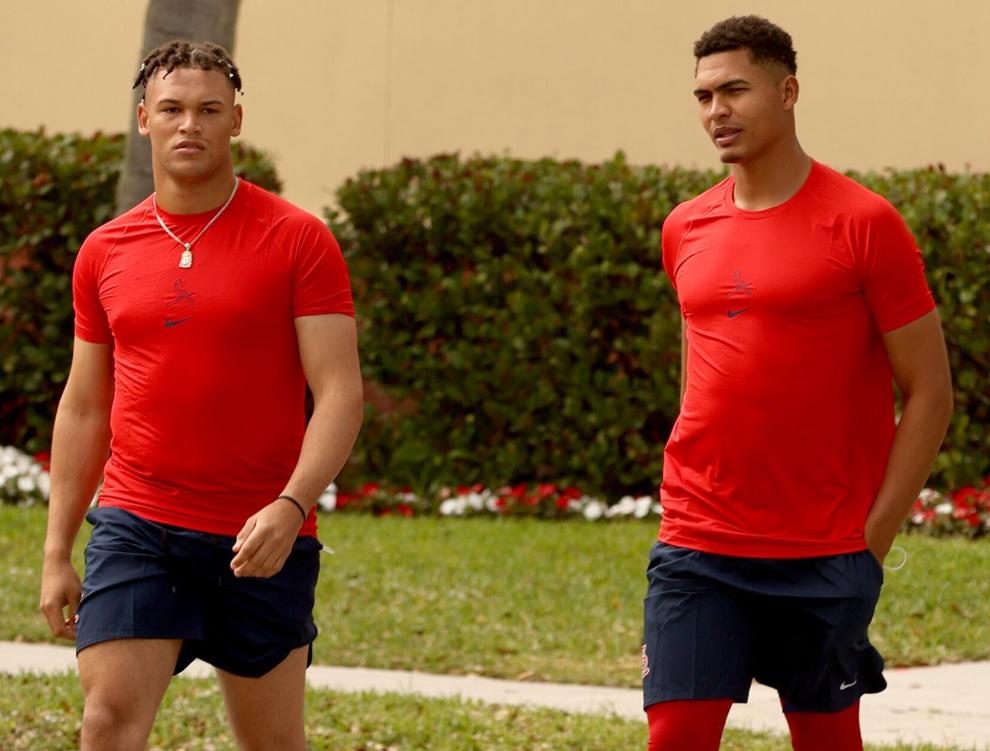 Cardinals minor league spring training in Jupiter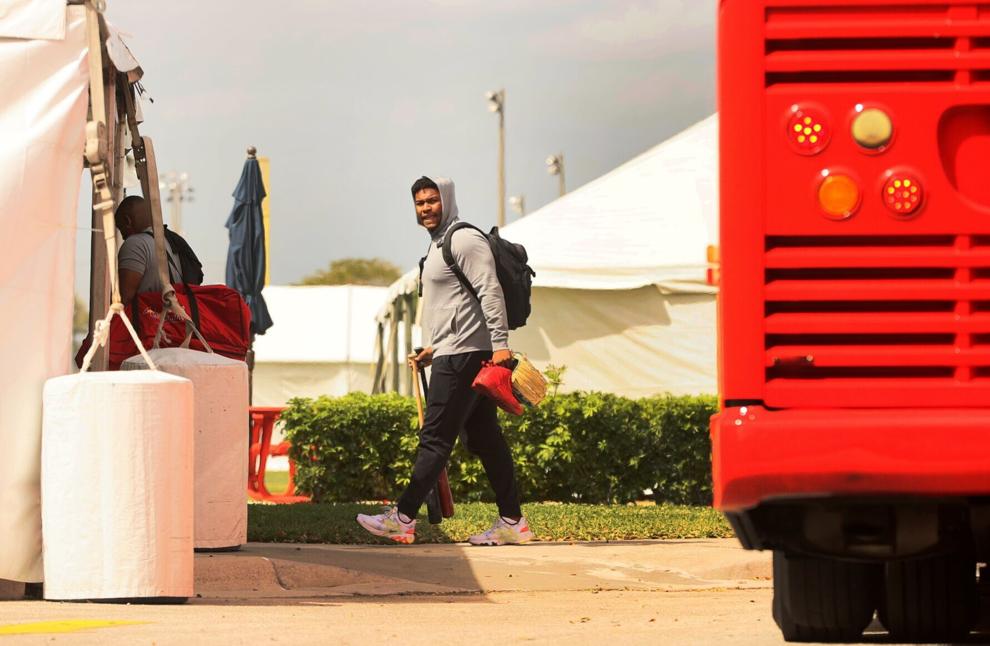 Cardinals minor league spring training in Jupiter
Cardinals minor league spring training in Jupiter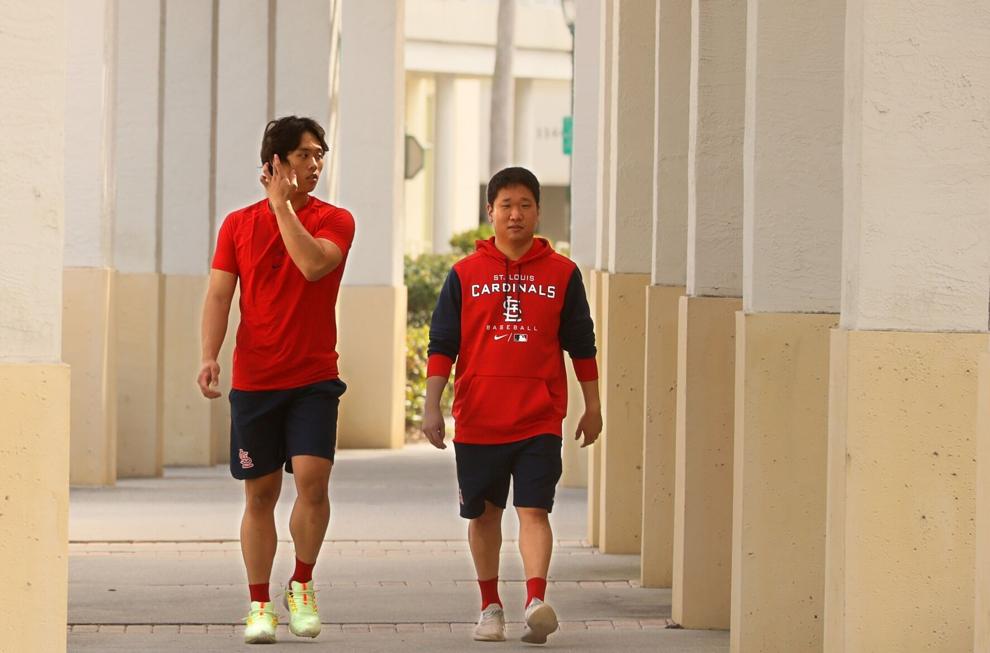 Cardinals minor league spring training in Jupiter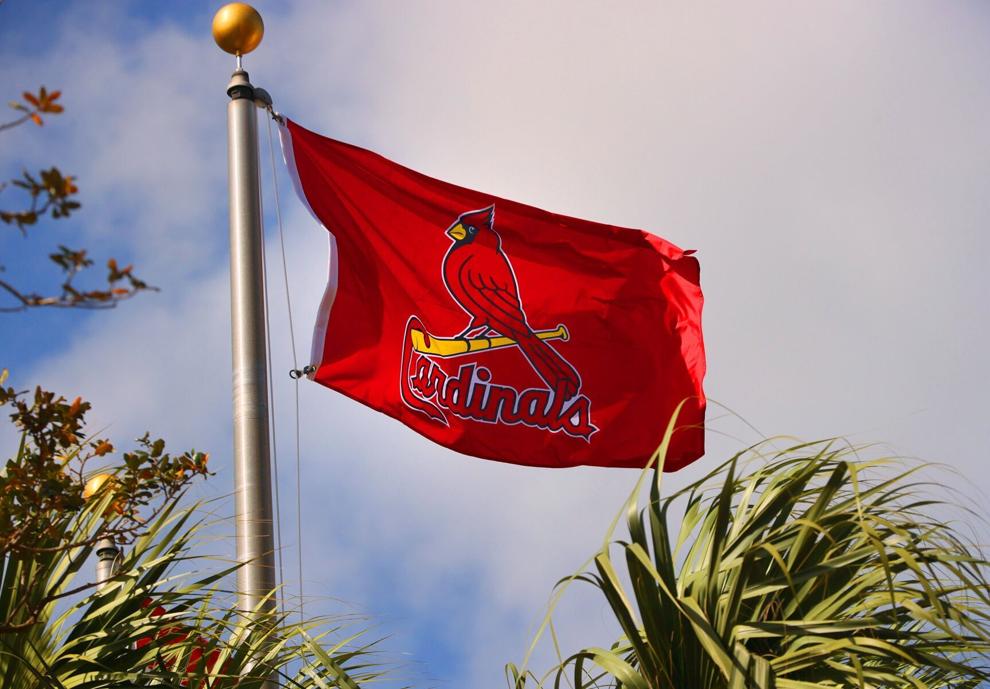 Cardinals minor league spring training in Jupiter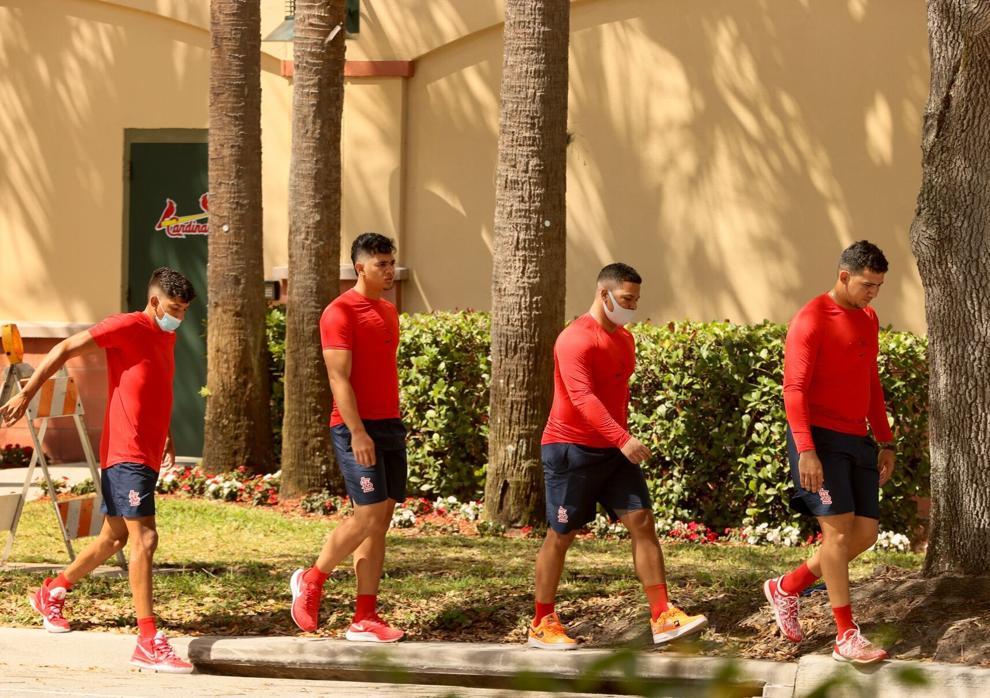 Cardinals minor league spring training in Jupiter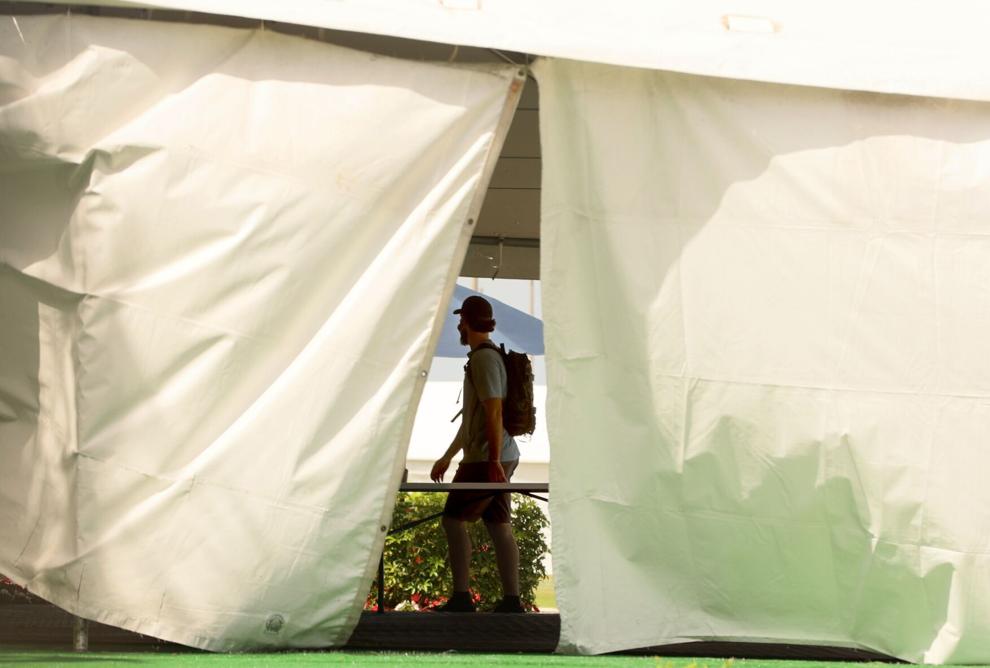 Cardinals minor league spring training in Jupiter