History will be made during the 2023 season within the Cardinals minor-league system as the organization will have its first uniformed female coach.
Christina Whitlock will be a fourth coach for Class High-A Peoria, it was announced Thursday. Whitlock was hired as a minor-league coach by the Cardinals in 2020 but could not take the position when the MiLB season was canceled due to the coronavirus pandemic. She spent the 2022 season as tech fellow based at the Cardinals' complex in Jupiter, Florida.
"We are excited for her as prior to the pandemic she would have had this opportunity, and now, she will," Cardinals president of baseball operations Mozeliak said. "She did great working in our fourth coach program and definitely earned this opportunity."
A former two-time All-American in softball while at the University of South Carolina, Whitlock has nearly 20 years of coaching experience. She will be one of seven coaches serving in a role as a fourth coach across the Cardinals' six affiliates. Each affiliate has at least one person as a fourth coach. The Cardinals' Dominican Summer League team has two people in the role.
The Cardinals' fourth coach program was first created to provide exposure in scouting, coaching, and administration for individuals within the organization. After the apprenticeship as a fourth coach ends, those in the program are placed in a role that the organization sees as the best fit for them. The program will be more tech based in 2023 with focuses on technology, data, and analytics.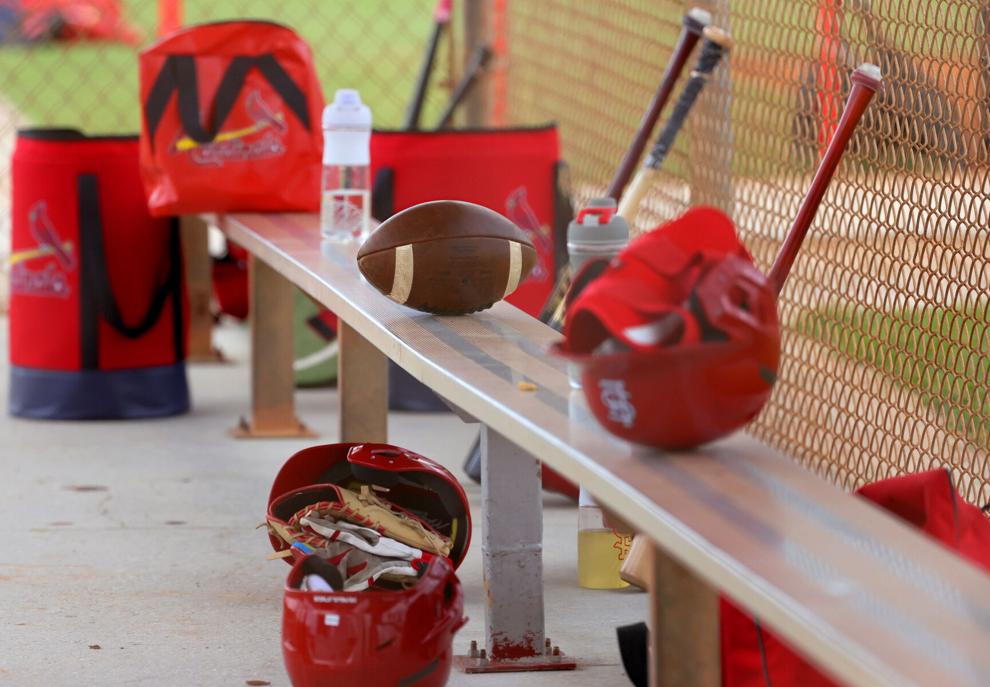 The Cardinals will return all six of their minor league managers in the same roles they held during last season.
Bryan Eversgerd — the Cardinals' bullpen coach this past season — was reassigned as a special adviser. He joins Ryan Ludwick and Jason Isringhausen in the same role, which has included being used as a roving instructor across the Cardinals' minor league system.
Some names joining the Cardinals minor league coaching staff include Howie Clark and Will Peterson. Clark will be Class AAA Memphis' hitting coach after Brandon Allen was promoted to an assistant hitting coach role for the Cardinals. Peterson will be a fourth coach for Memphis that will also have a new pitching coach in Darwin Marrero, who spent last season as the pitching coach for Class AA Springfield.
Dernier Orozco — Memphis' pitching coach since 2018 — was reassigned as a pitching coach for the Cardinals' Florida Complex League club. Brock Hammit (Springfield) and Casey Chenoweth (Peoria) join the organization as hitting coaches.
Coaches not returning to the organization include hitting coaches Tyger Pederson and Kedeem Octave. Pederson was Springfield's hitting coach the last two seasons and was sent to the Arizona Fall League as the hitting coach for the Salt River Rafter — the team nine Cardinals prospects were assigned to. Octave was the hitting coach for Class Low-A Palm Beach last season.