Long before he readied for a swing he'd never take Friday in Game 2, Matt Carpenter described how being on the Cardinals' bench required him to be "one step ahead, if not on the same page," as the manager with every move made. In games 1 and 2 of the National League Division Series, that meant preparing for situations and having his batting helmet handy by scrutinizing the turnover of the lineup.
In Game 3, he'll just be part of that lineup.
The Cardinals third baseman will make his first start of the NLDS as the best-of-five series shifts to Busch Stadium, manager Mike Shildt confirmed Saturday. Asked if the matchup of the lefthanded-hitting Carpenter and Braves starter Mike Soroka invited a change to the lineup, Shildt said: "It does, absolutely."
"Carp's just been dying to have some playoff at-bats," Cardinals Game 3 starter Adam Wainwright said. "He loves this moment, too."
In the regular season, Soroka, a righthander, held the Cardinals to eight singles in 13 innings, and two of those singles belonged to Carpenter. Shildt specifically referenced how Soroka likes to pitch low and keep his infielders hopping with grounders. Carpenter's swing is geared toward lifting those pitches over the heads of infielders — and sometimes over the wall.
"Matt doesn't play on the ground a whole lot," Shildt said.
With a healthy Kolten Wong, the Cardinals have moved Tommy Edman to right field and Dexter Fowler to center field to accommodate Carpenter starting at third. That would shift center fielder Harrison Bader to the bench, where he would serve as a defensive ace for the late innings. Bader struck out three times in Game 2, as the Cardinals' offense failed to score or draw a walk at SunTrust Park.
At the start of the series, Carpenter was notified that he might spend most of the series coming off the bench for game-bending plate appearances. He did so in the eighth inning of Game 1 and had a key RBI single.
"I certainly don't shy away from it at all," Carpenter said. Shildt "has been very open with me about what my role is and how those moments are going to be given to me."
BRAVES ADDRESS HELSLEY'S COMMENTS
The Braves issued a statement Saturday acknowledging the "concerns" expressed by Cardinals rookie pitcher Ryan Helsley about the "tomahawk chop" chant that is practiced and encouraged at SunTrust Park as part of the fans' cheers. Helsley, whose family members are part of Cherokee Nation, said he was "disappointed" that the chop was still used and described how the chant "disrespected" his heritage.
He made those comments Friday to the Post-Dispatch and other media outlets at SunTrust Park, shortly after the team had placed foam tomahawks at every seat. The new ballpark sits about an hour south of a Georgia historical marker that recognizes north Georgia as "the heart of the sovereign, independent Cherokee Indian Nation" in the 19th century before forced relocation.
The "tomahawk chop" has been a staple of Atlanta's fan participation and postseason runs since the early 1990s.
"We appreciate and take seriously the concerns of Mr. Helsley and have worked to honor and respect the Native American community through the years," the Braves' comment read. "Our organization has sought to embrace all people and highlight the many cultures in Braves Country. We will continue to evaluate how we activate elements of our brand, as well as the in-game experience, and look forward to a continued dialogue with those in the Native American community once the season comes to an end."
PITCHING MACHINATIONS
Unused in the bullpen in the first two games and not slated to be there Sunday, Dakota Hudson, a 16-game winner in the regular season, remains, as advertised, the Cardinals' Game 4 starter Monday.
"You never say never," Shildt said. "But I don't think we're going to compromise our Game 4. We've got plenty of pitching."
Miles Mikolas, the Cardinals' Game 1 starter, could be stationed in the bullpen for the remainder of the series as a long reliever or option should a game drift into extra innings.
While the Cardinals take from the bullpen to get a Game 4 start, Atlanta has reassigned a possible Game 4 starter to a primo post in the bullpen. Lefthander Max Fried (17-6) had been positioned to start Game 4. He pitched the eighth inning Friday for a hold, and he's struck out four in two scoreless innings of relief in the series. The Braves are intrigued by how his velocity and biting curve play in relief, and manager Brian Snitker did not dismiss the notion that Fried could close a game.
"I don't think that you would rule that out," said Snitker. "I think he's equipped for it."
Snitker said Fried's work in relief already made a start unlikely, and an appearance Sunday would assure it. Snitker said that Dallas Keuchel, the first-game starter, could be a possibility for the Game 4 start. Or a "bullpen" game, in which the Braves might use an "opener" before a patchwork of pitchers.
Earlier, he had mentioned Julio Teheran as a possible starter. He was 10-11 in the regular season before initially being left off the playoff roster. He replaced injured reliever Chris Martin on the active roster before Game 2.
SNITKER LOVES STL
Snitker grew up in Macon, Ill., a town of 1,128 about 120 miles northeast of St. Louis, and played on the team that finished a remarkable second in the Illinois state high school baseball tournament in 1971, sparking a book called "One Shot at Forever: A Small Town, an Unlikely Coach, and a Magical Baseball Season."
The Braves' manager, more to the issue at hand, said he always had enjoyed coming to St. Louis, as a manager, coach and a fan, albeit a Cubs fan growing up, when the family would make a pilgrimage here every summer. He praised the fan base.
"The honest, hard-working, dedicated fans that appreciate baseball, how it's played on both sides," he said. "They applaud the visiting team when they should be. It's just always been a fun place to come and see the red that's always around. Everybody — all my aunts, uncles, cousins, the guys I grew up with — they're all die-hard Cardinal fans. My mom would make fried chicken and we'd tailgate in the parking deck and see batting practice.
Orlando Cepeda, Dal Maxvill, Joe Torre and Bob Gibson were particular favorites, said Snitker, who recalled standing outside the players' entry to the stadium watching them come in.
"It was a big deal to come to St. Louis," Snitker added. "We got to come once a summer."
EXTRA BASES
Hall of Fame shortstop Ozzie Smith will toss the ceremonial first pitch Sunday to current shortstop Paul DeJong. Hall of Fame manager Whitey Herzog and Shildt also will participate in the pregame festivities.
• Cardinals Hall of Famer Tim McCarver is said to be involved in Monday afternoon's first-pitch ceremonies for Game 4, which will begin shortly after 2 p.m. Sunday's game is slated for a 3:10 p.m. start.
• First baseman Paul Goldschmidt, who led the Cardinals in home runs (34) and RBIs (97), is the team's candidate for the Hank Aaron Award, which will be presented during the World Series to a winner from each league.
Cards workout before Game 3 curtailed by rain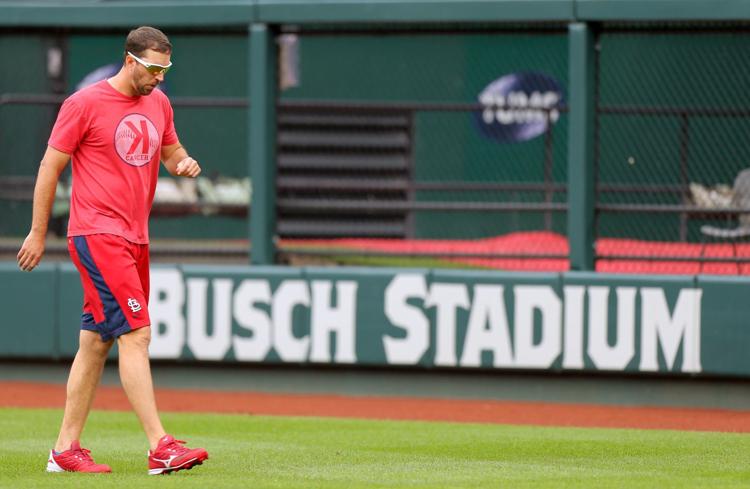 Cards workout before Game 3 curtailed by rain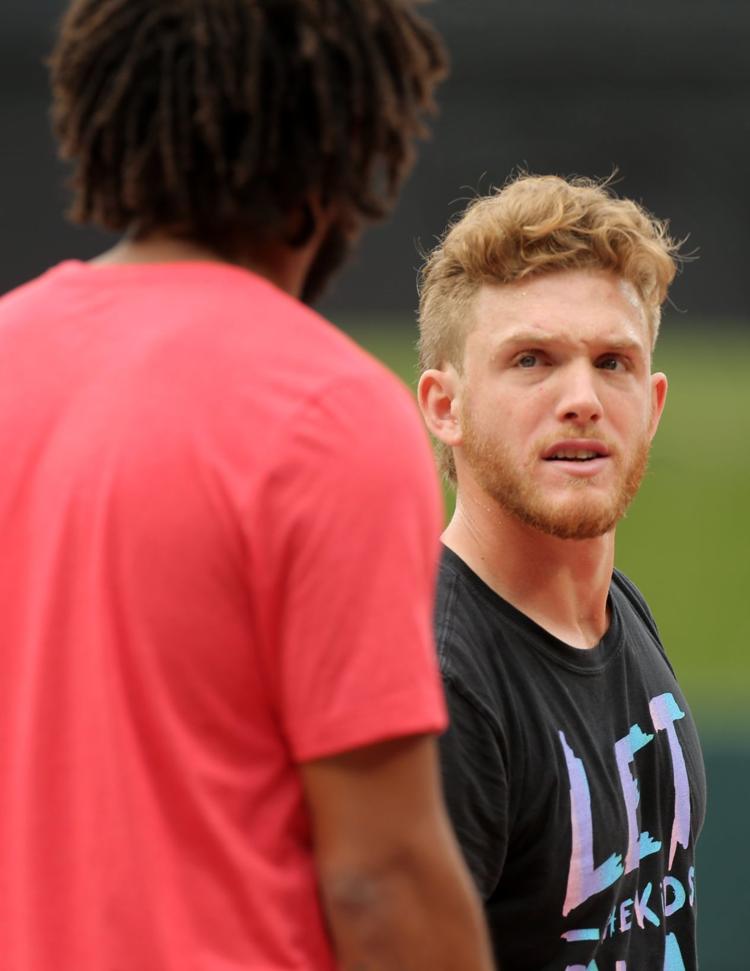 Cards workout before Game 3 curtailed by rain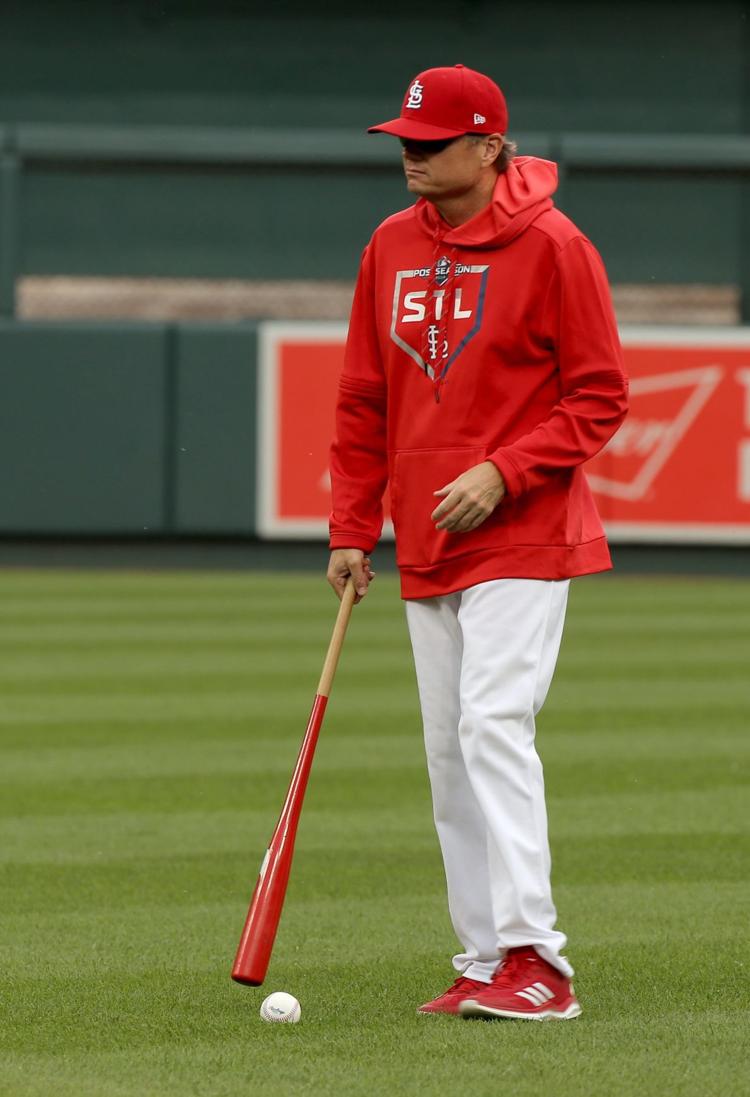 Cards workout before Game 3 curtailed by rain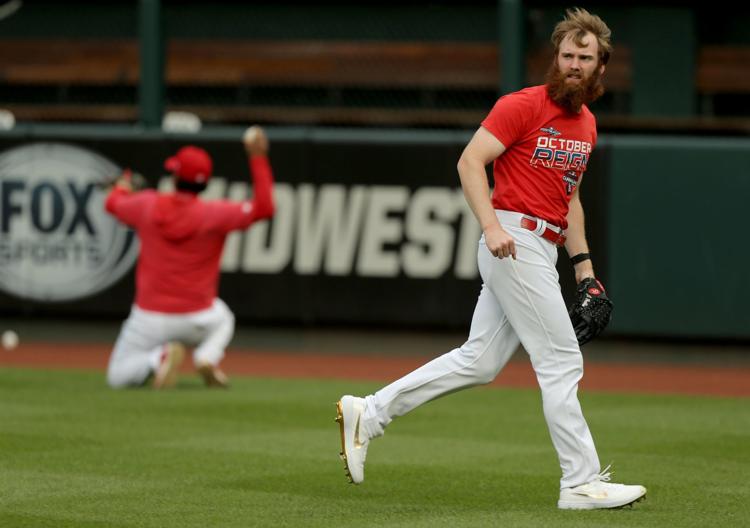 Cards workout before Game 3 curtailed by rain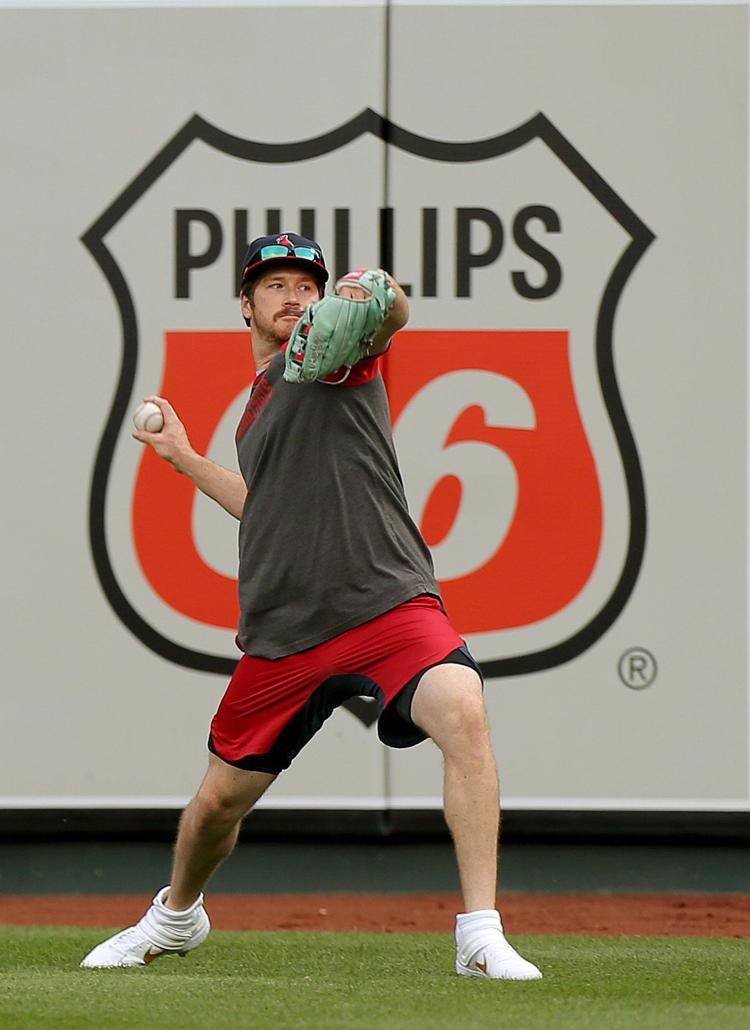 Cards workout before Game 3 curtailed by rain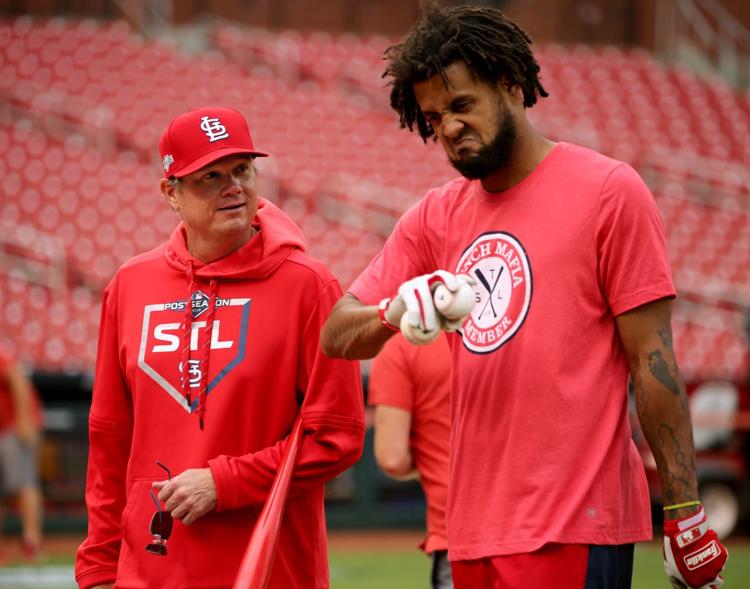 Cards workout before Game 3 curtailed by rain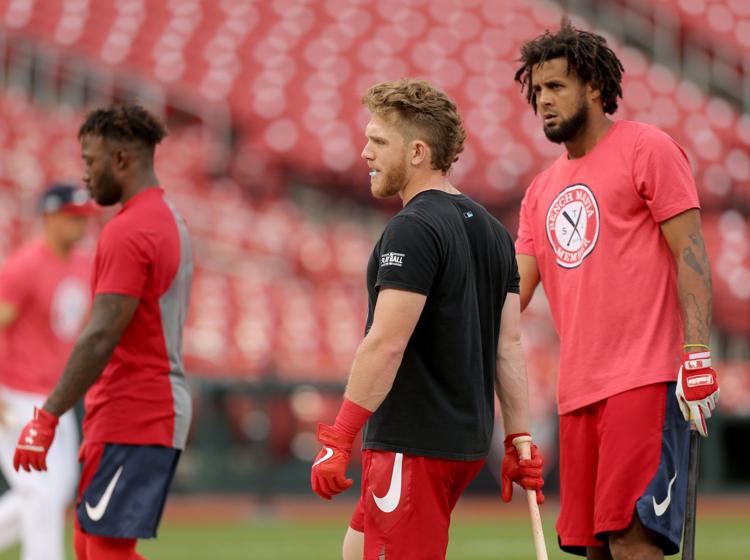 Cards workout before Game 3 curtailed by rain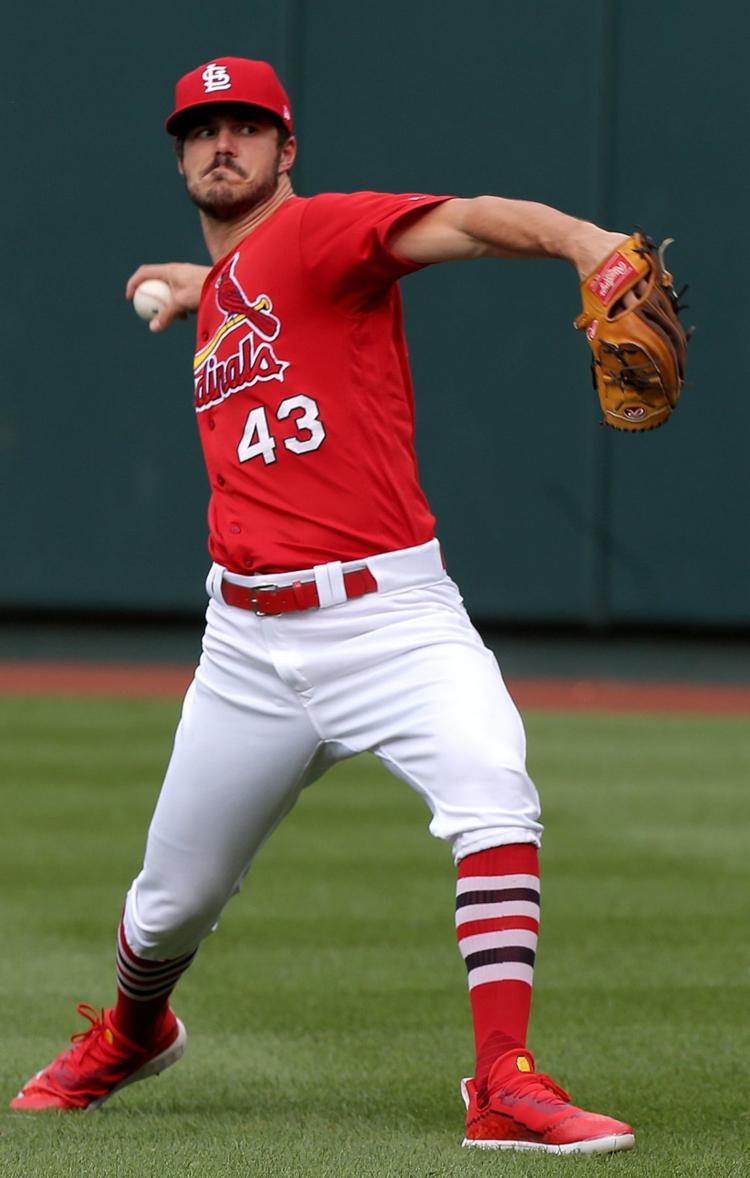 Cards workout before Game 3 curtailed by rain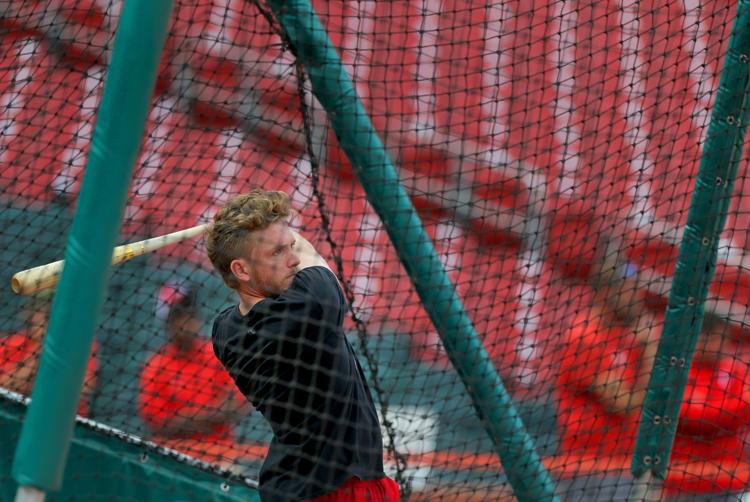 Cards workout before Game 3 curtailed by rain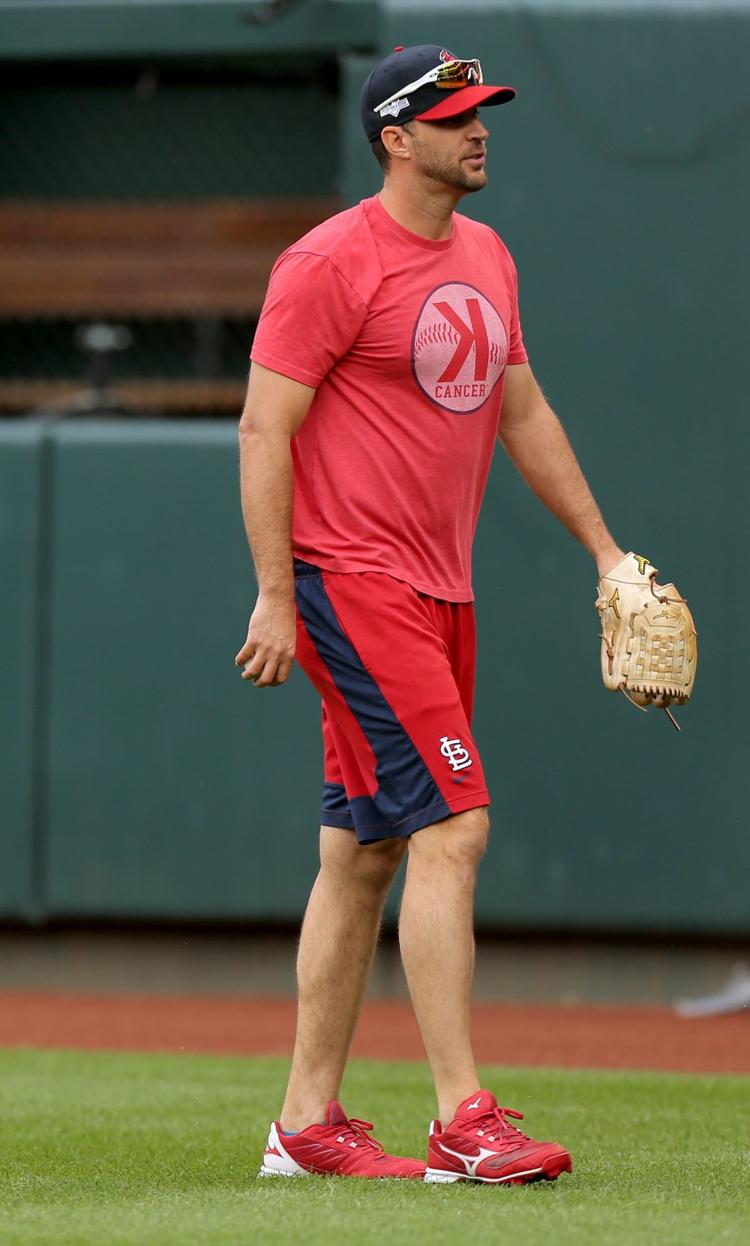 Cards workout before Game 3 curtailed by rain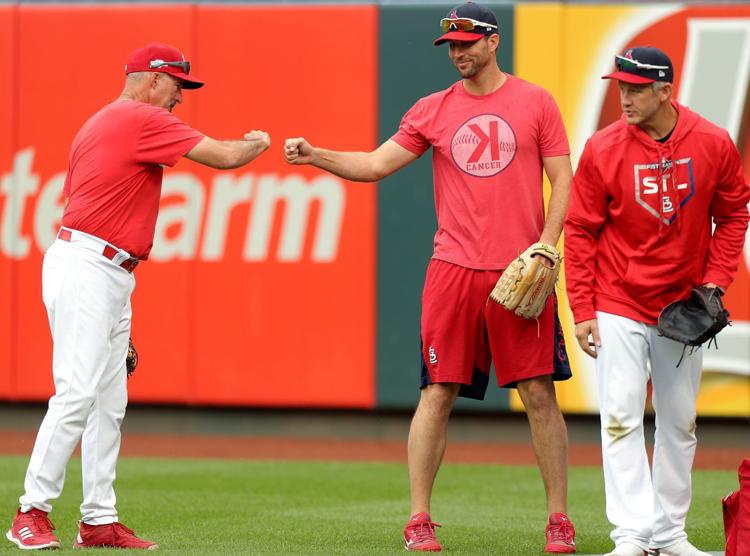 Cards workout before Game 3 curtailed by rain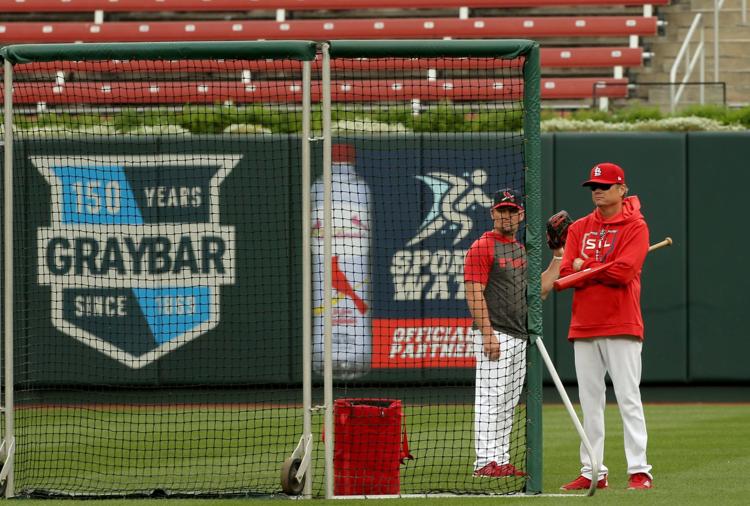 Cards workout before Game 3 curtailed by rain
Cards workout before Game 3 curtailed by rain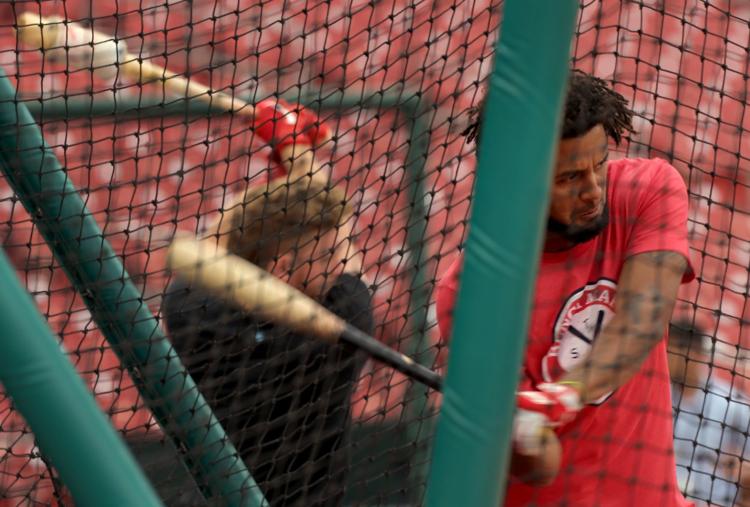 Cards workout before Game 3 curtailed by rain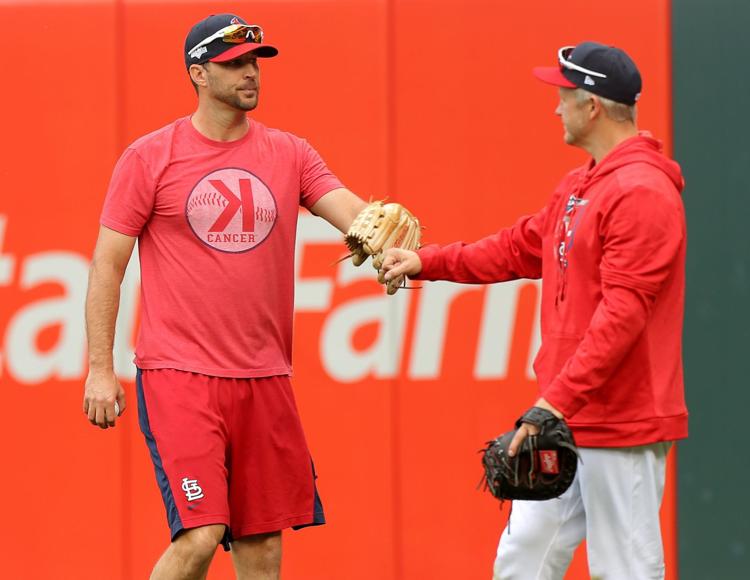 Cards workout before Game 3 curtailed by rain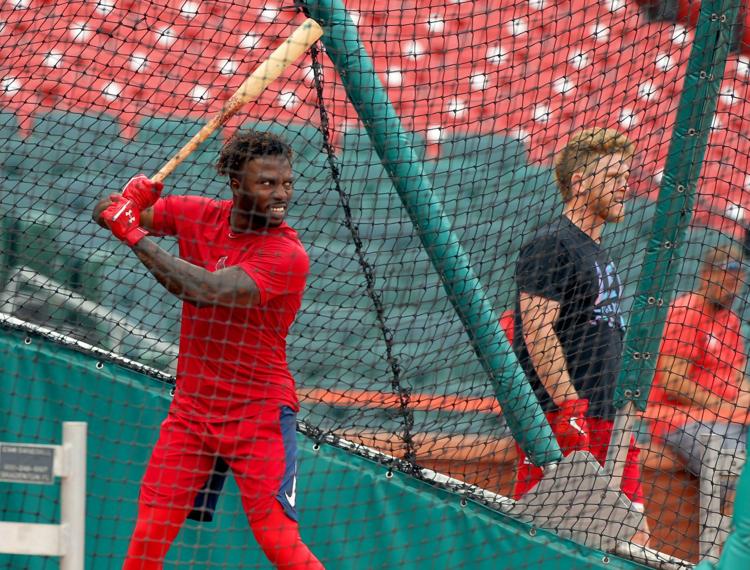 Cards workout before Game 3 curtailed by rain