Cardinals closer Jordan Hicks, his overheated fastball having spent the past six months cooling as he recovered from elbow surgery, has read the comments on social media and he definitely heard the questions while meeting fans on this weekend's caravan.
"One hundred and six or bust," he quoted. "That's a question that I've been getting a lot — if I'm going to come back throwing harder. It feels really strong right now. I don't care to throw 106 (mph). None of that. I know how I pitched without 100, and I know how my stuff moves."
He then did what his pitch does not — paused.
"It makes it a little bit easier throwing 100 mph," he said.
Hicks has relocated his rehab to Jupiter, Florida, and begun the next phase of his return from Tommy John surgery. The righthander has been throwing, lightly, at a distance of 60 feet. That will increase in the weeks leading up to his teammates reporting to camp, and he said Sunday that he believes he'll be off a mound, throwing bullpen sessions, by the time his teammates leave to start the regular season. Facing hitters will follow, and the Cardinals remain encouraged that he'll be back in their bullpen by All-Star break. It has been a slow and steady recovery for the game's fastest pitcher.
His deliberate timetable was set by the injury — a ruptured ligament in late June — and the awareness that his healing could be different than others. With Type 1 Diabetes, Hicks has been candid about how he, the doctors, and the Cardinals discussed a slower return so that they could monitor how his elbow was strengthening, how steady the blood flow was arriving to the reconstructed joint.
"I think the way you could describe it is the doctors were concerned — the doctors were at least aware that diabetes could impact how fast he recovers," general manager Michael Girsch said. "It can, at times, impact blood flow and the like, so that can impact his recovery time. They were going to be cautious. They were not going to push the envelope just because he was feeling good."
Hicks has adhered to the schedule "perfectly fine," Girsch said.
The 23-year-old spent the first two months of his offseason in St. Louis, working closely with the team's trainers as he moved into weightlifting and re-building the arm's strength. He moved to Jupiter after Christmas so that when he was cleared to throw he could do so in warmer weather. In the past week, he has started going through fielding workouts with coach Jose Oquendo, and he'll participate in spring training drills with teammates. Hicks eagerly showed how his extension and range of motion have returned to his arm, and he said he's added muscle by gaining 10 pounds.
"I've never seen myself and what I'm capable of physically working out five times a week with a trainer," Hicks said. "I feel really strong."
Hicks had 14 saves and a 3.14 ERA when his elbow came undone. He had started utilizing his slider more effectively and as a result his strikeouts began to spike — with 31 in 28 2/3 innings. Hicks spotted every other pitcher in the majors more than three months while he was on the injured list, and still he had the fastest 20 pitches clocked in 2019. All of them were sliders. The swiftest, at 104.3 mph, was put in play for an out.
He has, unlike his pitches, tried not to rush.
"I'm not trying to make future goals right now," he said. "I'm trying to take it one step at a time. Be myself. Get strong. And get back out there. Right now, it's about tossing."
Gorman goes for 'upgrade'
As part of his offseason tour of batting cages and batting tech, slugger Nolan Gorman, the Cardinals' top teenage prospect, spent a week at the cutting-edge baseball lab Driveline in Seattle to "learn the language" of the game's data-driven look at hitting, and he felt that gave him a head start on what he later learned from the Cardinals.
They too have a new lingo about swings.
"It's definitely a new concept," said Gorman, 19. "It's not really about the launch angle. It's more of just your attack angles and on-place efficiency (against specific pitches), and stuff like that. You get measured by a little sensor on your bat. Having those numbers and being able to see them and do drills to see if they're improving and whatnot — it's pretty key to see if you're moving in the right direction."
The Cardinals have increased the technology that will be used throughout the organization this season, and they are constructing a more-modern batting cage for the facility at Jupiter, Florida. This past season they used Blast Baseball sensors to measure swings, and the expansion of tech will now include the use of the K-vest for biomechanics and Rapsodo for hitters to get the same kind of details on their swing that pitchers have on spin rates. The team has also invested in the high-speed cameras that were lacking this past year. The comfort and approach that hitting coach Jeff Albert has with the tech will reach throughout the organization via new hitting coordinator Russ Steinhorn, who has been charged with the new view.
Gorman and his longtime friend, lefty Matthew Liberatore, will be part of a handful of prospects brought to major-league camp. Gorman already got a preview of the new hitting approach during hitters camps in Jupiter and instructional league play this month.
"A big focus was on the new philosophy of hitting for us," Gorman said. "It's definitely been a huge upgrade as far as usually you go take swings in the cage (and) you might record a few. You don't really have any feedback. This — you have feedback at all times. It's more focused. And you don't have to take as many swings to feel anything. It's definitely a huge save in time and energy (by) being able to focus more on the quality of swings."
Webb on 3-batter minimum
Lefthander Tyler Webb admitted he was intrigued by the new rule requiring relievers to face at least three hitters, unless an inning ends before that occurs.
"I've definitely thought about it," he said. "It probably affects the lefthanded reliever the most. Luckily, I feel I can get righties out pretty well."
In 2019, Webb held lefthanded batters to a .157 average but righthanded batters averaged just .189 against him. Webb could be one of as many as four lefties in the Cardinals' bullpen, depending on Brett Cecil's health and the role assigned newcomer Kwang-Hyun Kim. Andrew Miller and Webb were the Cardinals' leading lefties in relief during the postseason.
"It will be interesting to see how everything shakes out," said Webb.
One change Webb thinks might happen is that managers could use their starter to open an inning and at least attempt to have him get one more out so that a left-handed specialist doesn't have to get all three outs, for instance.
"It will be kind of a learn-on-the-fly thing for everyone," Webb said.
Ozuna, etc.
Manager Mike Shildt caught himself still talking about cleanup hitter Marcell Ozuna as if he was with team because the free agent has yet to sign elsewhere. The Cardinals have not aggressively pursued Ozuna, though they have maintained open lines with his agent.
"In my head he's still here," Shildt said. "I want what is best for both parties. My hope is maybe they're synched up. But I understand that … look, man, if (he) gets a better opportunity for you and your family somewhere else, you can embrace it and take it and I wish you nothing but the best." …
• Lefty Austin Gomber, who had his season interrupted by shoulder pain and a prolonged recovery, will come to spring training as a starter and without limitations. … Lane Thomas (fractured hand) has had no restrictions this offseason as he intensified his hitting.
Staff writer Rick Hummel contributed to this report.
Cold Weather Doesn't Stop Fans at the Winter Warm-up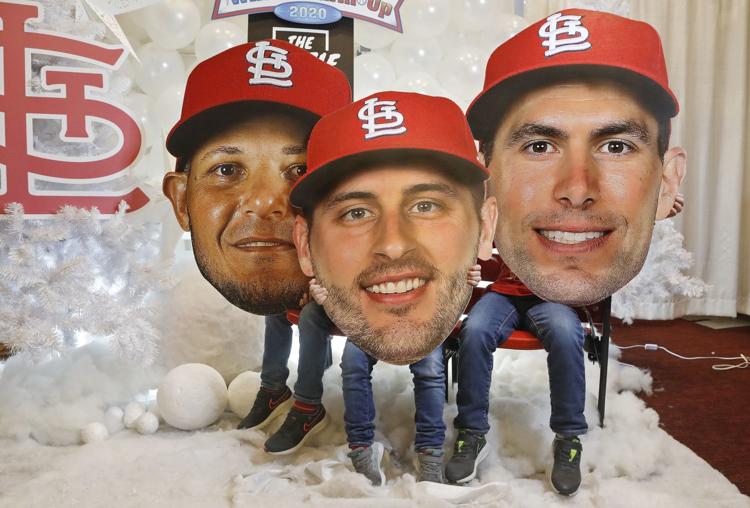 Cold Weather Doesn't Stop Fans at the Winter Warm-up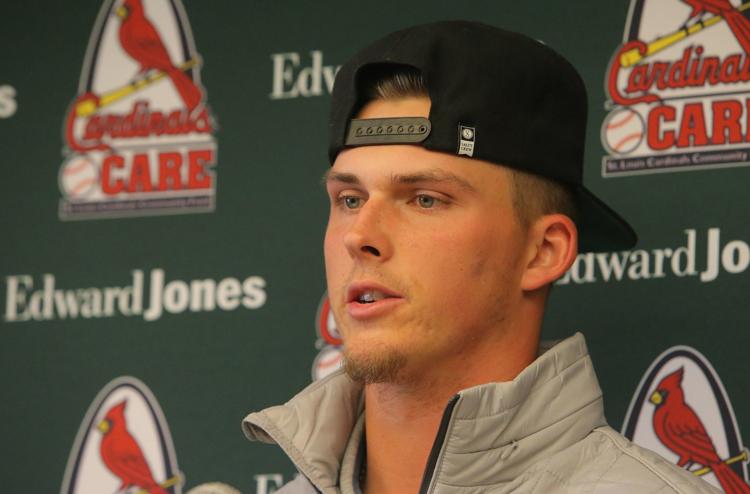 Cold Weather Doesn't Stop Fans at the Winter Warm-up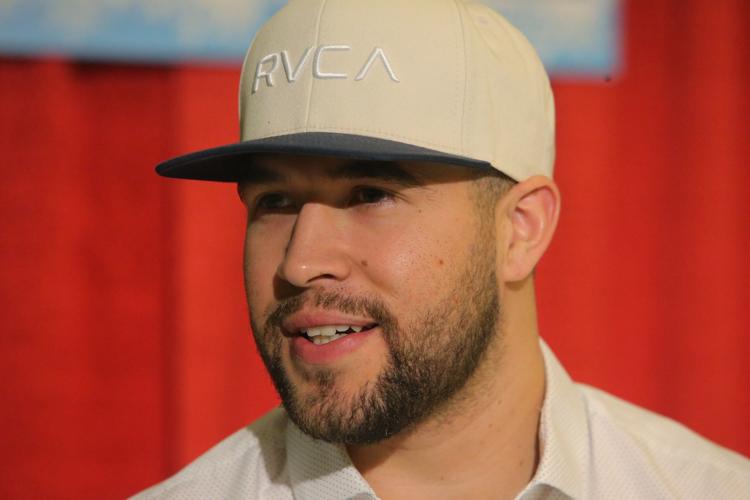 Cold Weather Doesn't Stop Fans at the Winter Warm-up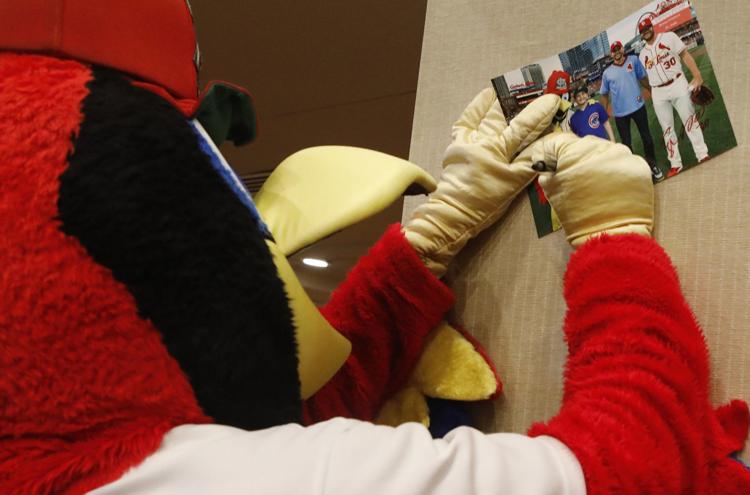 Cold Weather Doesn't Stop Fans at the Winter Warm-up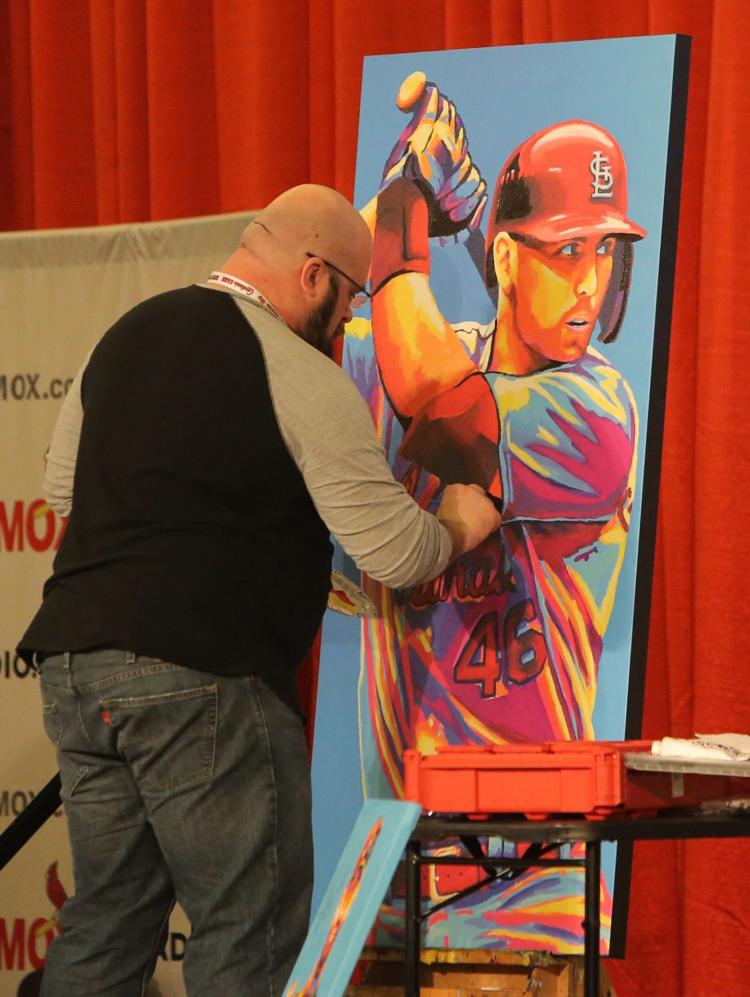 Cold Weather Doesn't Stop Fans at the Winter Warm-up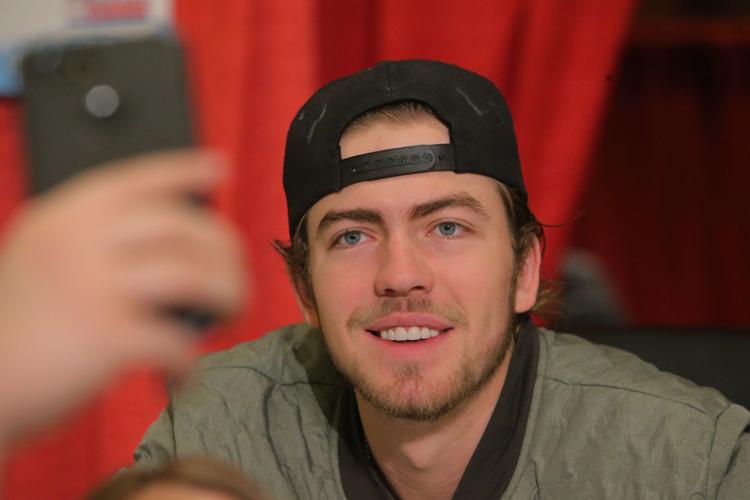 Cold Weather Doesn't Stop Fans at the Winter Warm-up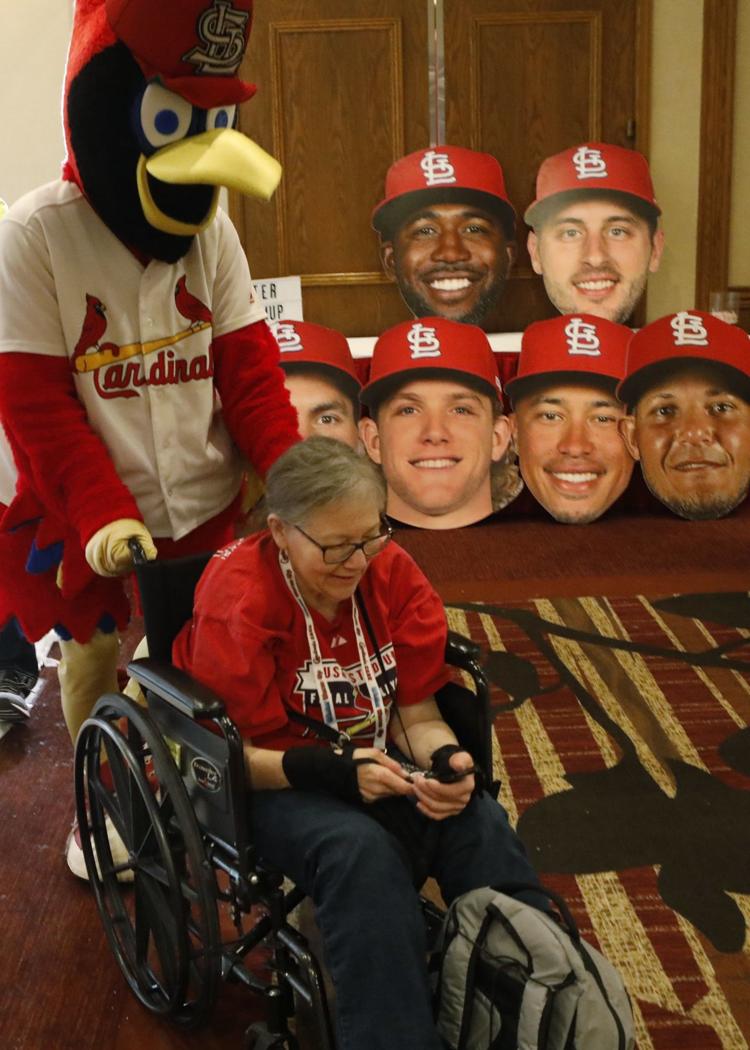 Cold Weather Doesn't Stop Fans at the Winter Warm-up
Cold Weather Doesn't Stop Fans at the Winter Warm-up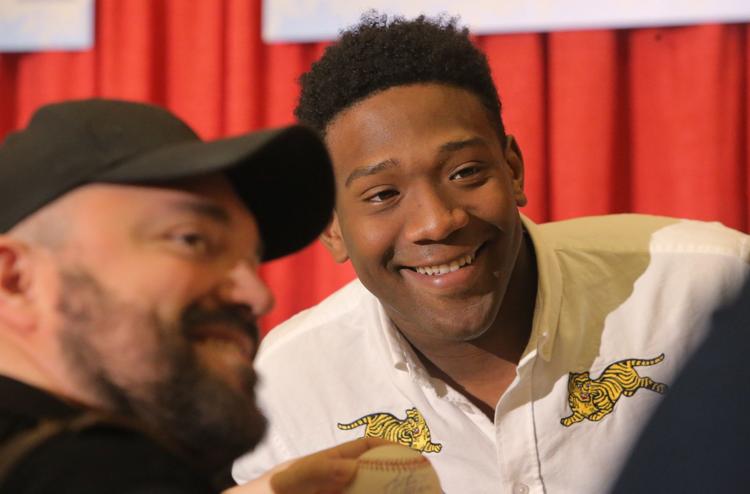 Cold Weather Doesn't Stop Fans at the Winter Warm-up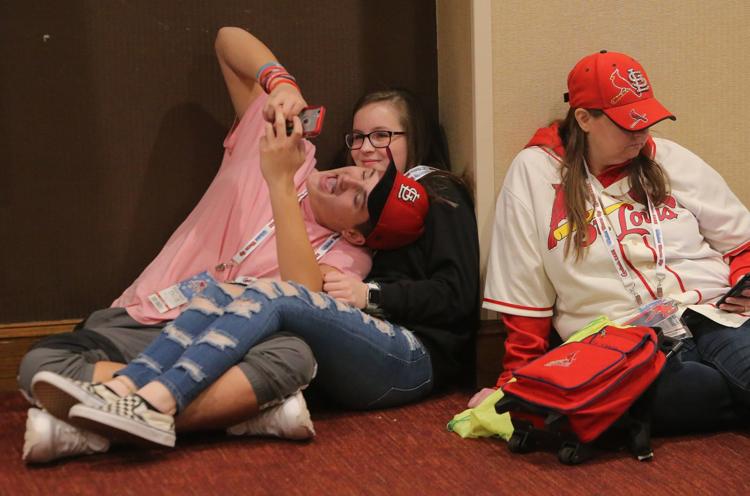 Cold Weather Doesn't Stop Fans at the Winter Warm-up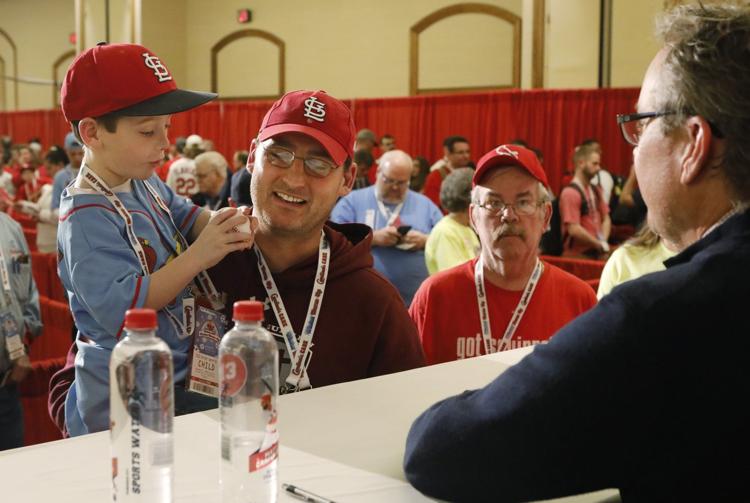 Cold Weather Doesn't Stop Fans at the Winter Warm-up
Cold Weather Doesn't Stop Fans at the Winter Warm-up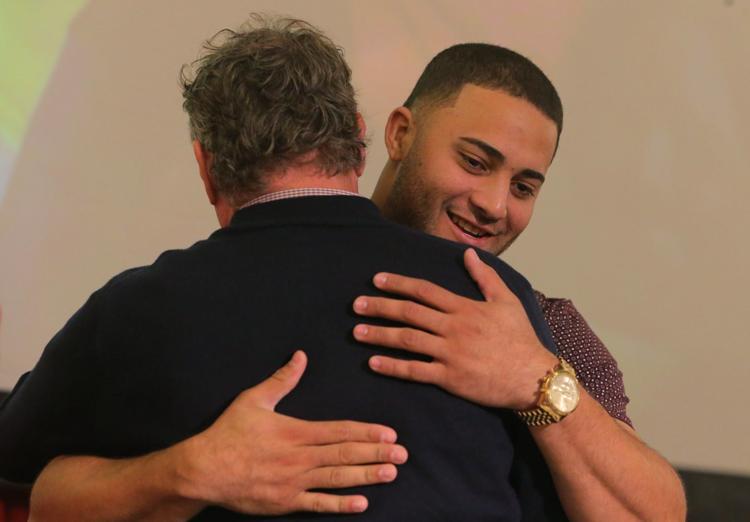 Cold Weather Doesn't Stop Fans at the Winter Warm-up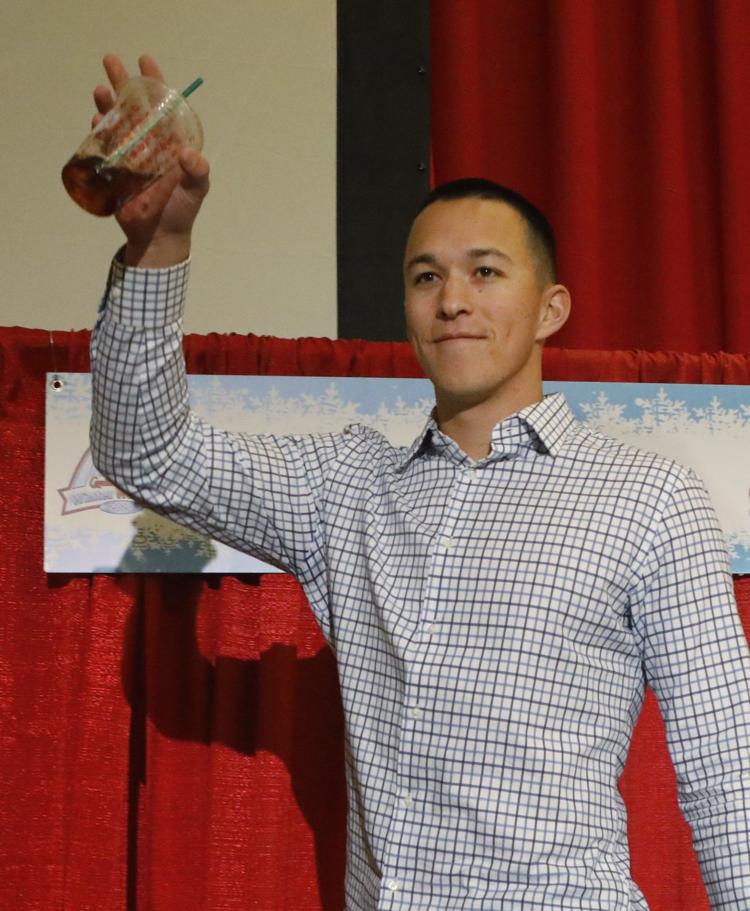 Cold Weather Doesn't Stop Fans at the Winter Warm-up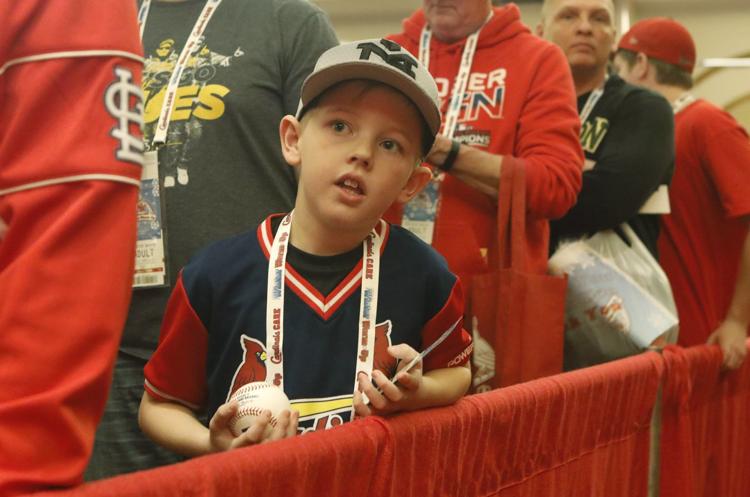 Cold Weather Doesn't Stop Fans at the Winter Warm-up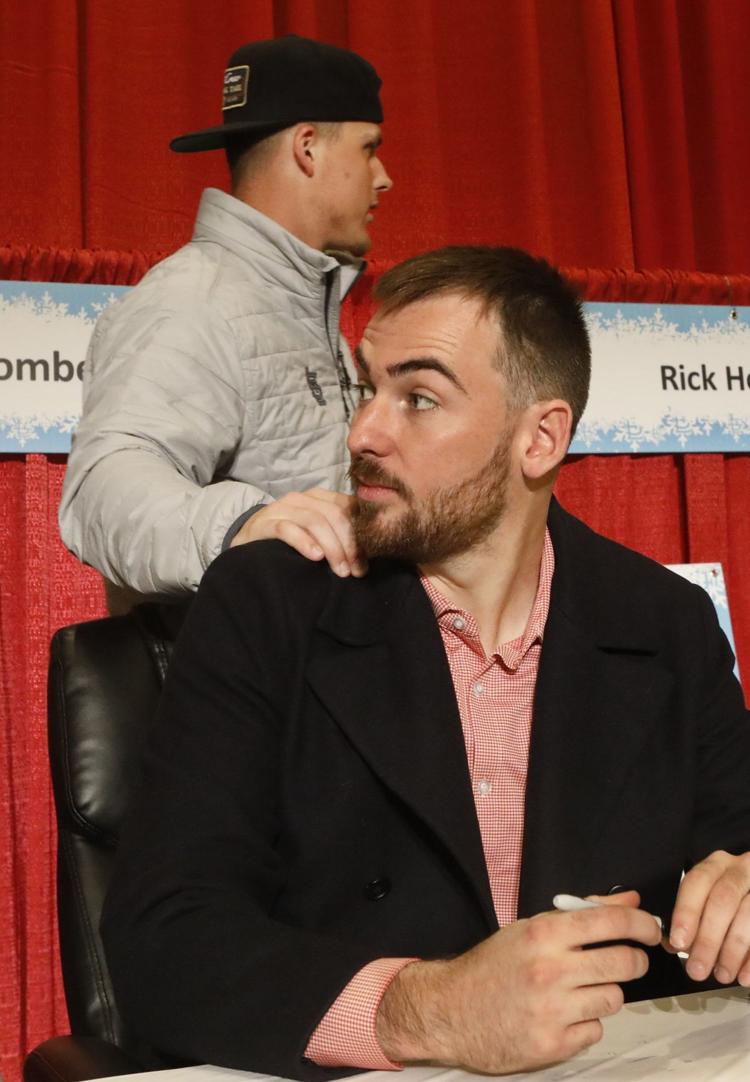 Cold Weather Doesn't Stop Fans at the Winter Warm-up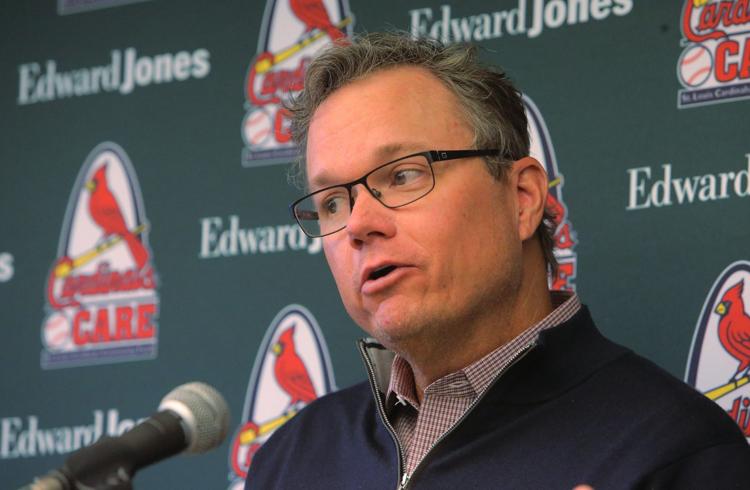 Cold Weather Doesn't Stop Fans at the Winter Warm-up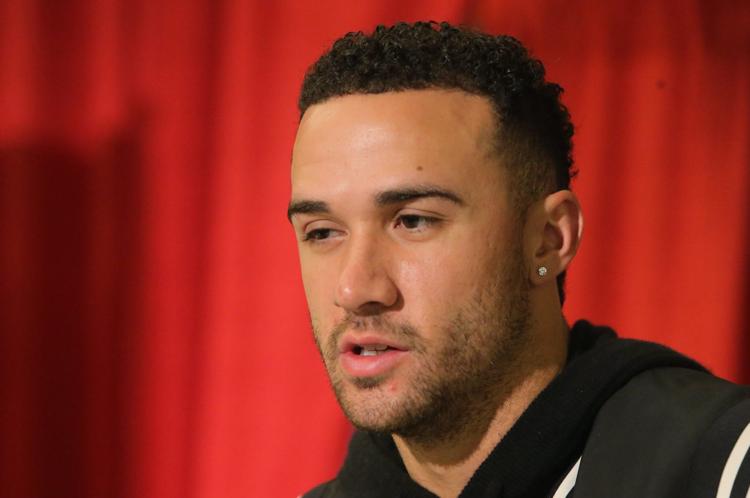 Cold Weather Doesn't Stop Fans at the Winter Warm-up