ATLANTA • The mass text messages went out shortly after Tommy Edman was added to the Cardinals' 40-man roster and promoted to the majors. There would be no wedding on Oct. 5, 2019, as advertised.
He hoped to have other plans.
The Cardinals' rookie infielder, who has taken ownership of a starting job, and his fiancée Kristen Shiotani originally had scheduled their wedding for Saturday. The minor-league season would have been over for a month. He'd be back home in San Diego. Perfect. And then, the promotion.
Edman made his debut in June and realized his October might be busy. So, the couple notified family and friends that they would be married in November, after the World Series. When the NLDS schedule came out, the original wedding day was an off day.
"I could have flown home, I guess," Edman joked.
ACUNA'S MISSTEP
After Ronald Acuna Jr.'s lack of urgency in Game 1 turned a double into a single in the seventh inning and then celebrated his homer in the ninth by sashaying around the bases, Braves manager Brian Snitker spoke with his talented 21-year-old outfielder. The nonchalance on the single was the focus of the talk because it might have cost the Braves a run. But Snitker also expressed displeasure with how Acuna treated the long homer off Carlos Martinez.
"Yeah, that bothered me a little bit, too," Snitker said. "I'm not going to give up on this kid. I mean, I'm going to go to the end of the earth trying to help this guy."
Without Acuna's three hits and two runs batted in, the Braves wouldn't have been close on Thursday but those numbers took a back seat to his attitude. Teammates questioned Acuna's actions on the would-be double, and first baseman Freddie Freeman said the team "kinda beat a dead horse if you keep having that same conversation over and over again." Acuna was benched earlier in the season for a similar misstep.
"I mean, it's a shame that myself (and) his teammates have to address this," Snitker said. "We shouldn't be talking about this. It was a great comeback. He had a great evening. We should be talking about that, not addressing this issue. I'm disappointed more than personally let down."
'PLAY LOUD'
Acuna's charismatic verve and two of Harrison Bader's stylish celebrations — one flexing, one getting doused by teammates — are featured prominently in Major League Baseball's promotional video for the postseason. The clip mixes black-and-white images from baseball's past and drops a colorful modern player into the mix, illustrating a game breaking from the staid past and embracing a diverse, energized present.
"We Play Loud," is the name of the campaign, and it straddles the showboating that bothered Martinez and the premature showmanship that cost Acuna.
"I do like the campaign," Bader said. "I think it's good because there's so much emotion involved in this game. You respect your opponent, of course. But the motivation for players and where the emotion comes from really does come from wanting to do well for your teammates. So being 'loud' for them. … Every ounce of joy that comes from a win out here, any big play, it is loud because of all the emotions that are tied to it. It's my first (playoff) atmosphere here and (to) see the 'chop' and whatever, it's cool. I'm happy to be a part of it. I'm just going to go out there and be loud for my teammates."
EXTRA BASES
The Braves replaced reliever Chris Martin (oblique strain) on their playoff roster with righthander and opening-day starter Julio Teheran. Martin felt tightness in his oblique while warming up to pitch the eighth inning — and his abrupt departure played a role in the Cardinals' comeback to win. Martin will not be eligible for the NLCS roster, if the Braves advance.
• Martin's absence means a larger relief role for Jack Flaherty's high school teammate Max Fried, a lefty who pitched a scoreless inning Friday.
• With the Dallas Stars in town to face the Blues and filling a downtown hotel, the Braves had to split their traveling party into two hotels for the weekend — one in Clayton and another in St. Louis.
Cards workout before Game 3 curtailed by rain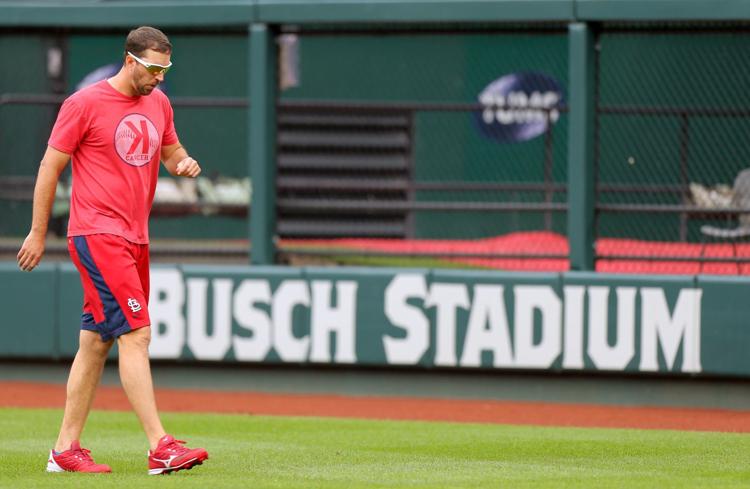 Cards workout before Game 3 curtailed by rain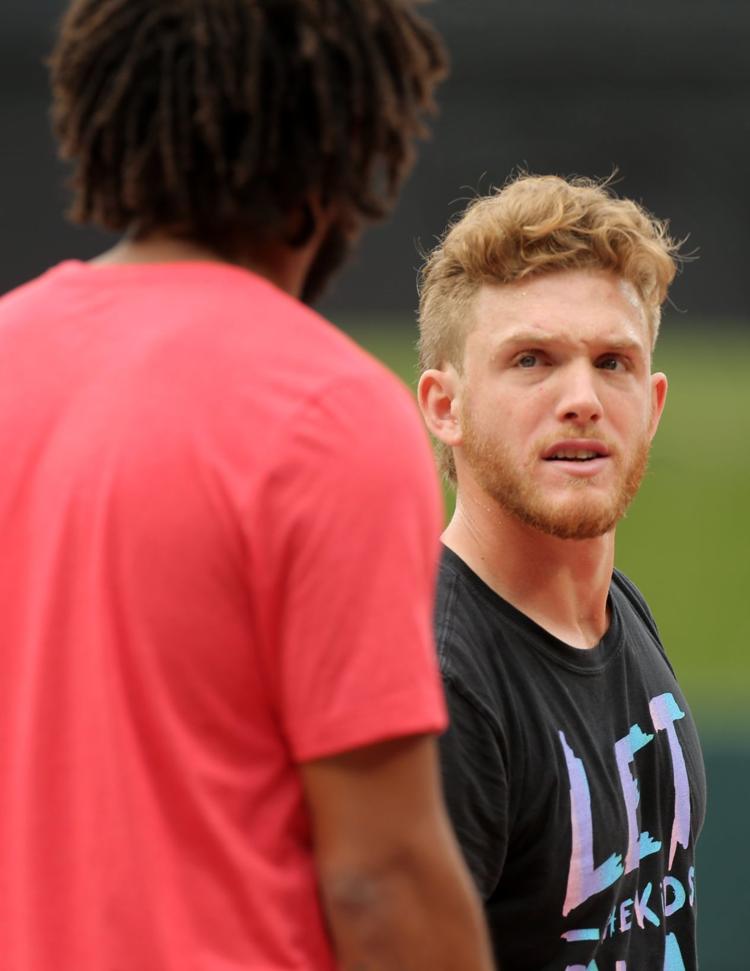 Cards workout before Game 3 curtailed by rain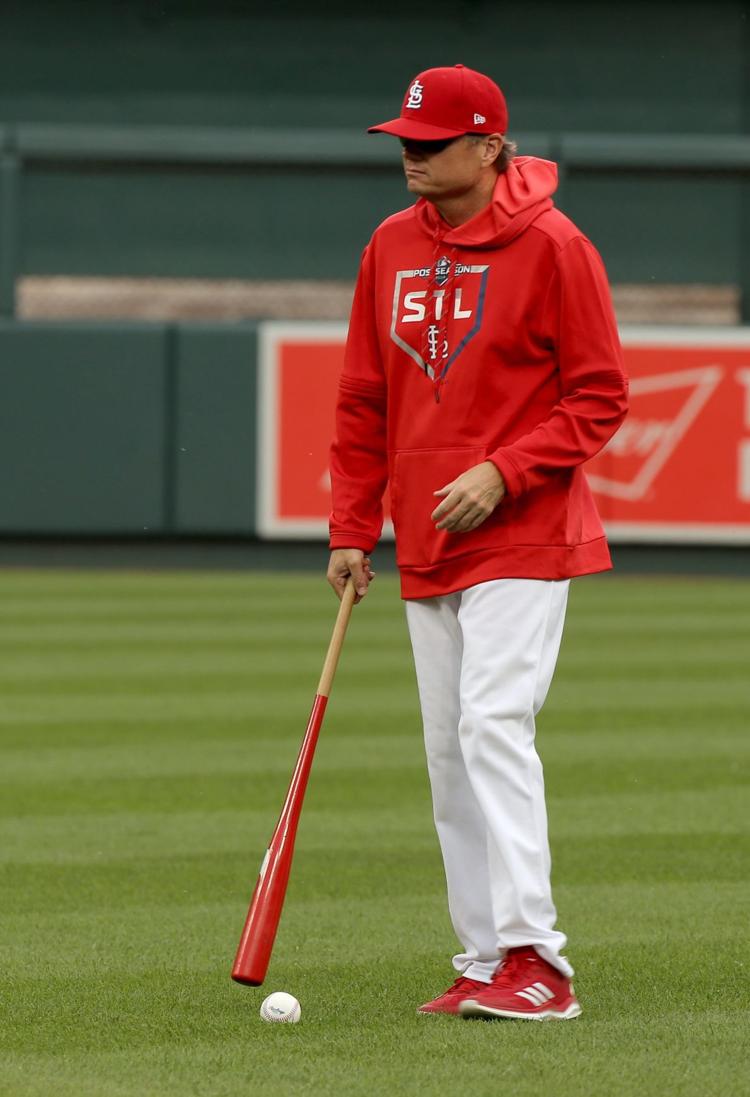 Cards workout before Game 3 curtailed by rain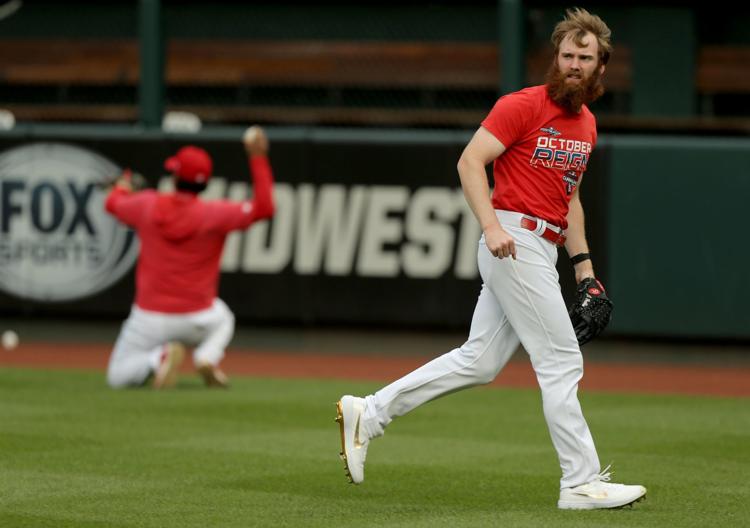 Cards workout before Game 3 curtailed by rain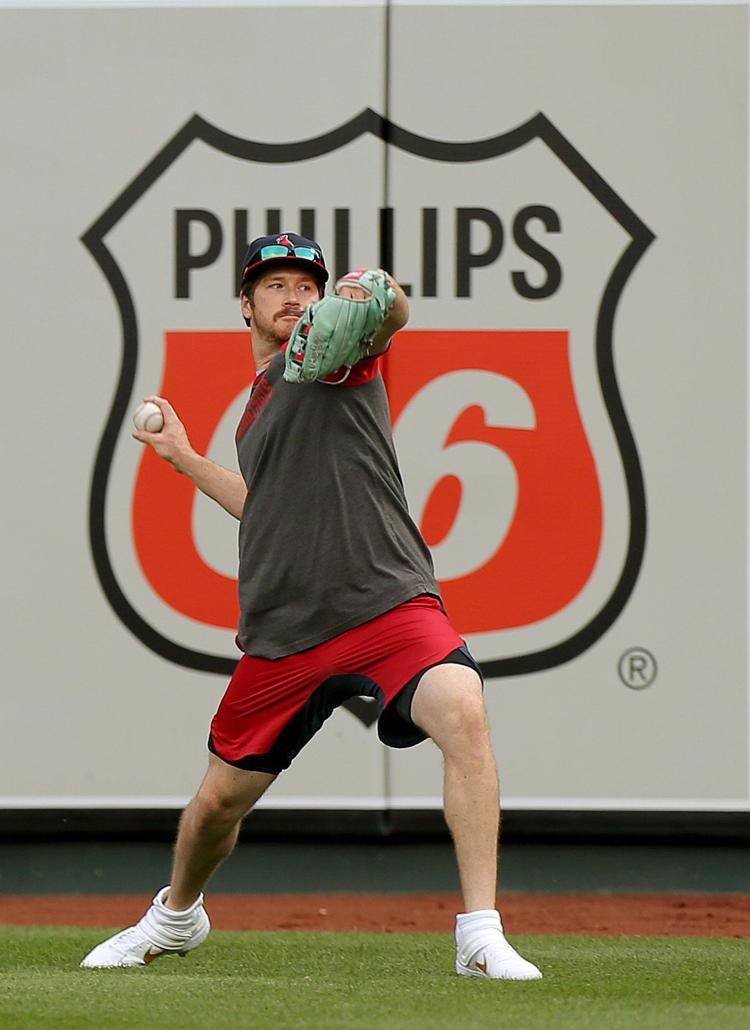 Cards workout before Game 3 curtailed by rain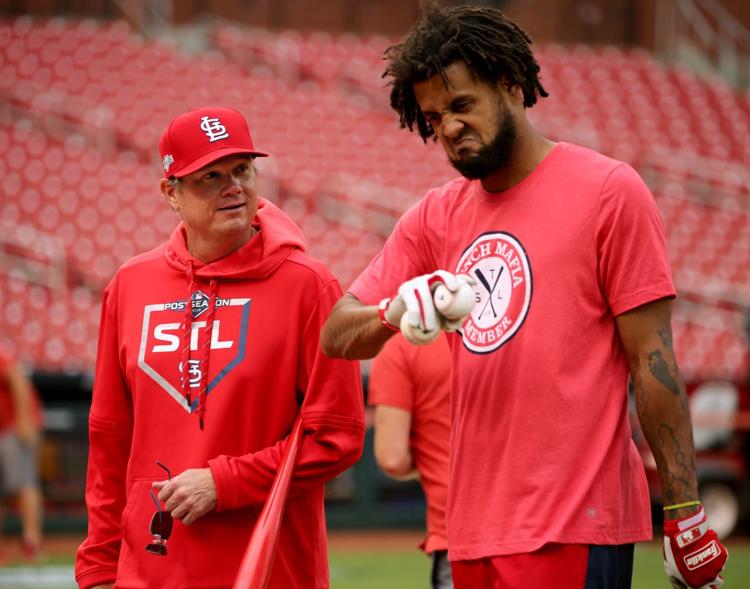 Cards workout before Game 3 curtailed by rain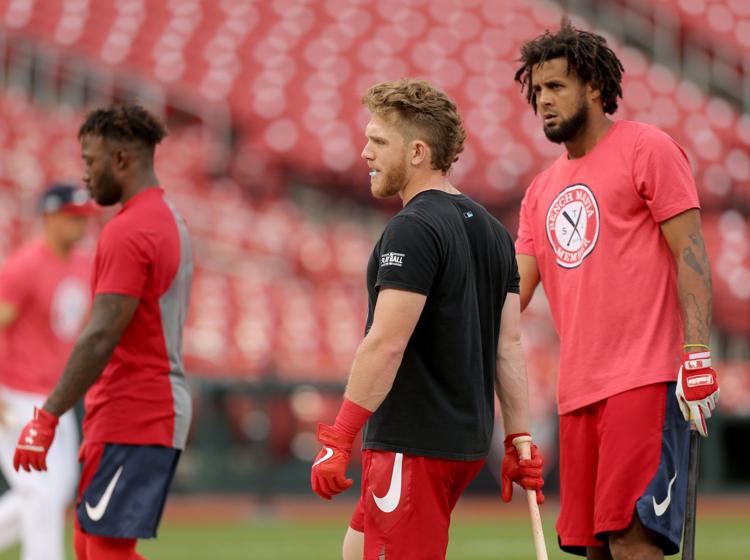 Cards workout before Game 3 curtailed by rain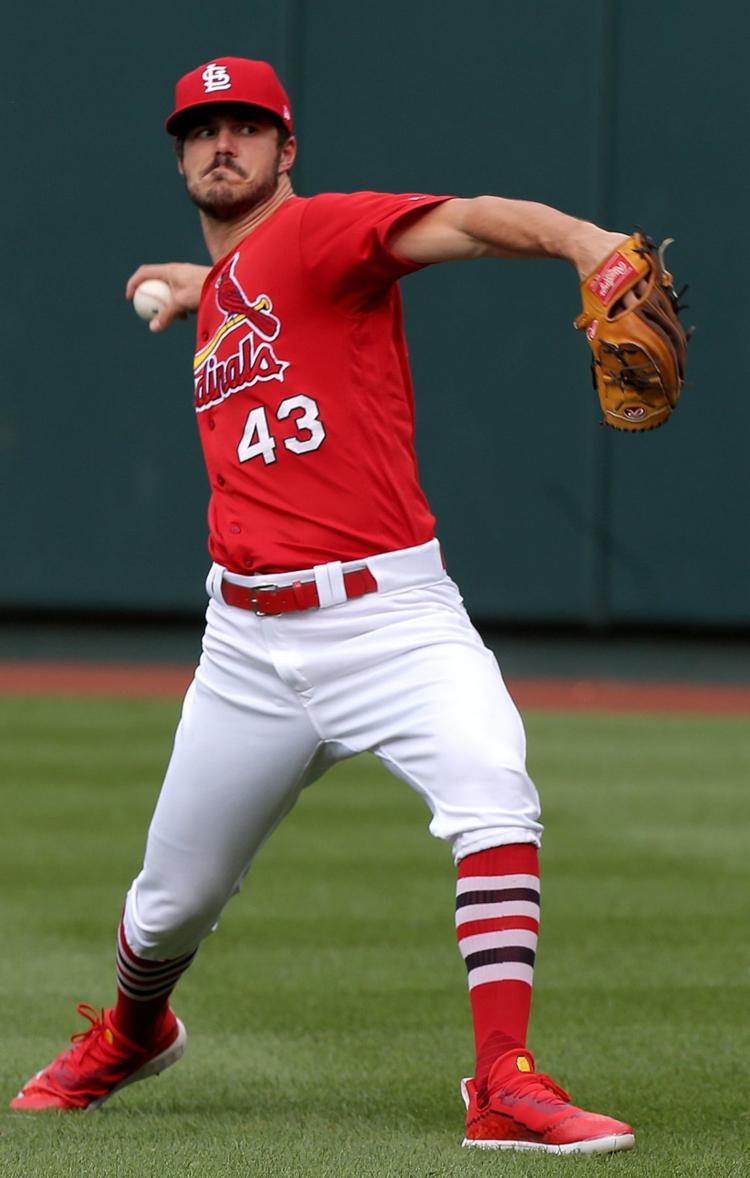 Cards workout before Game 3 curtailed by rain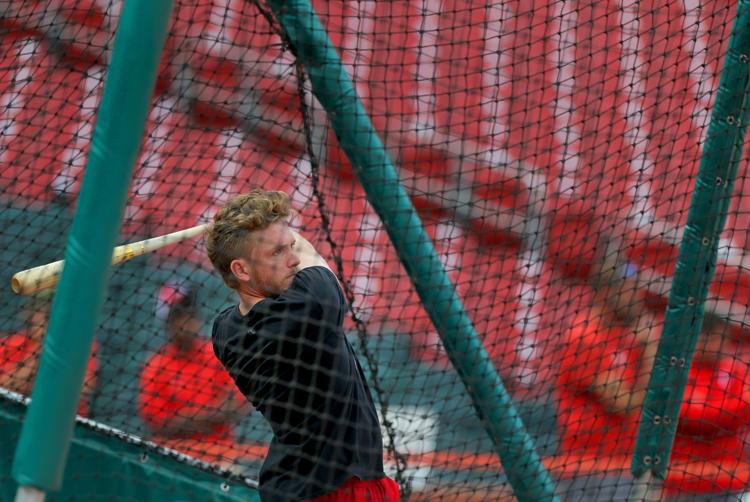 Cards workout before Game 3 curtailed by rain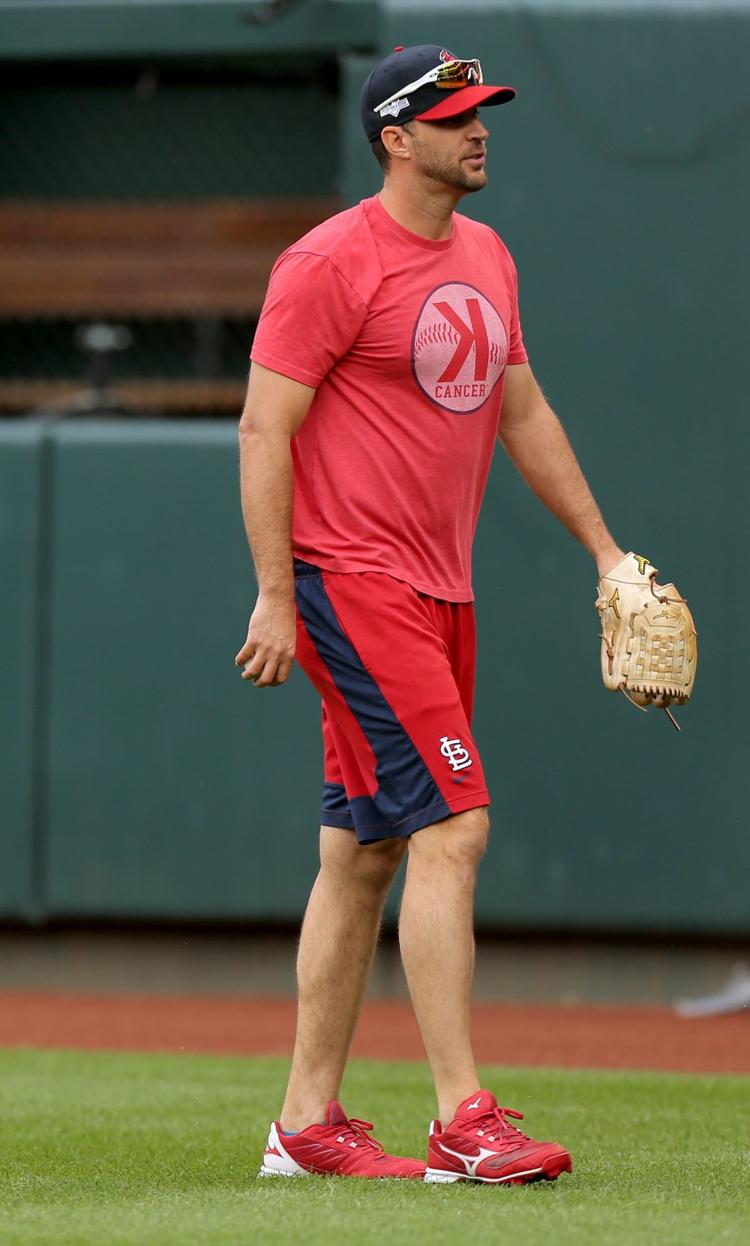 Cards workout before Game 3 curtailed by rain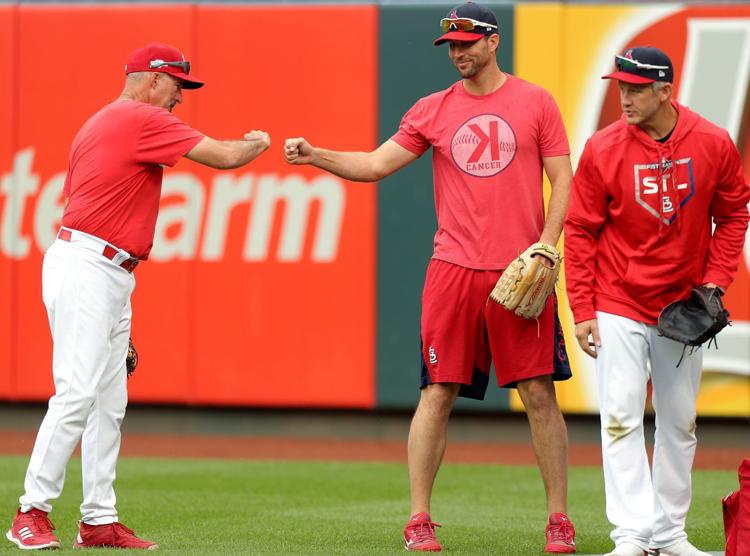 Cards workout before Game 3 curtailed by rain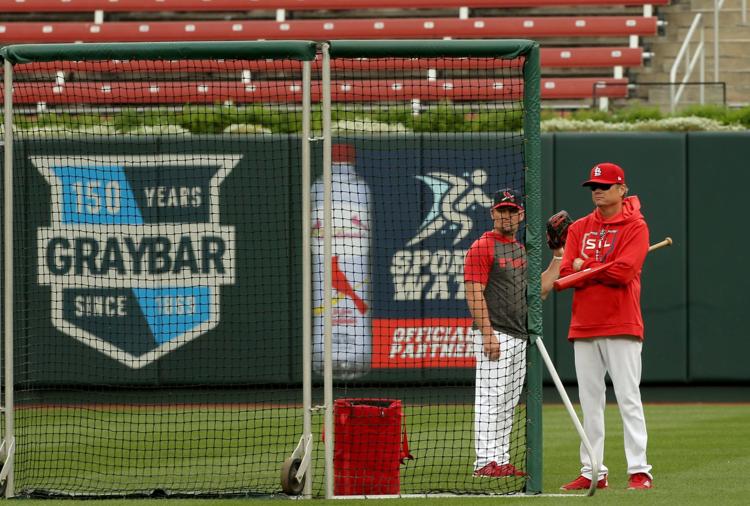 Cards workout before Game 3 curtailed by rain
Cards workout before Game 3 curtailed by rain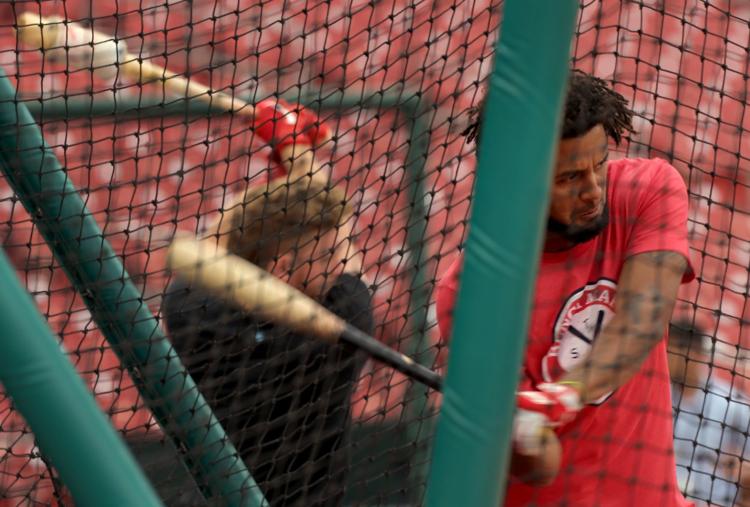 Cards workout before Game 3 curtailed by rain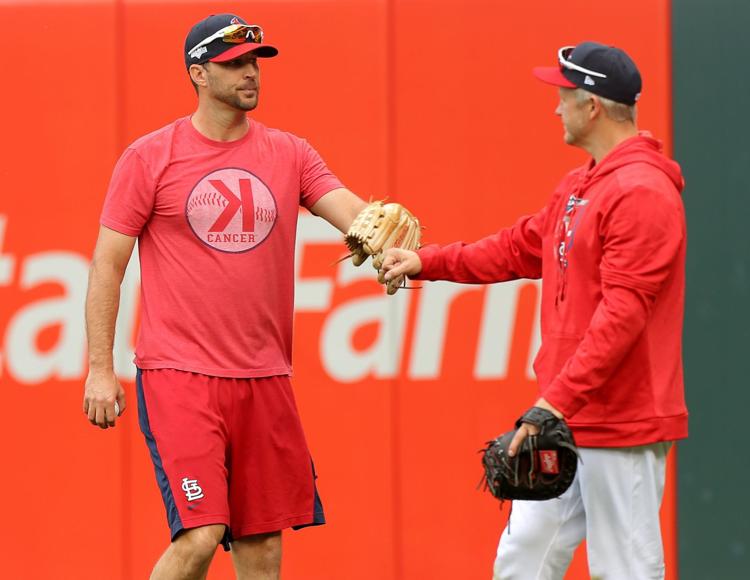 Cards workout before Game 3 curtailed by rain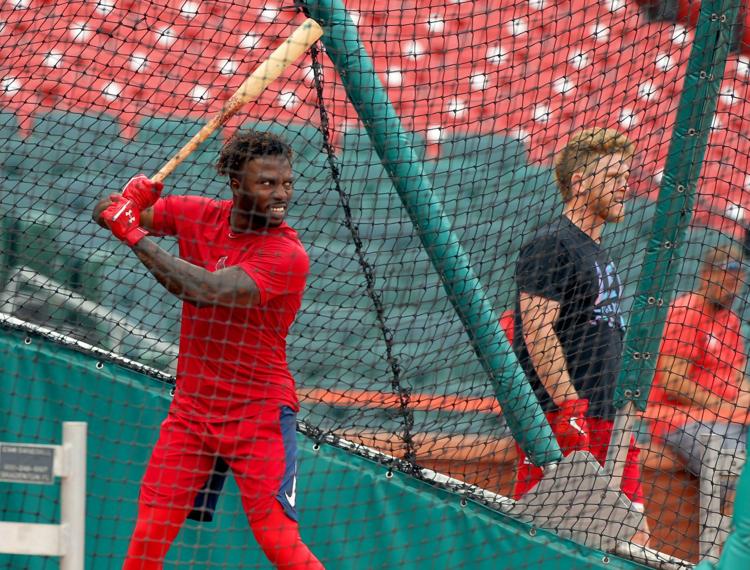 Cards workout before Game 3 curtailed by rain