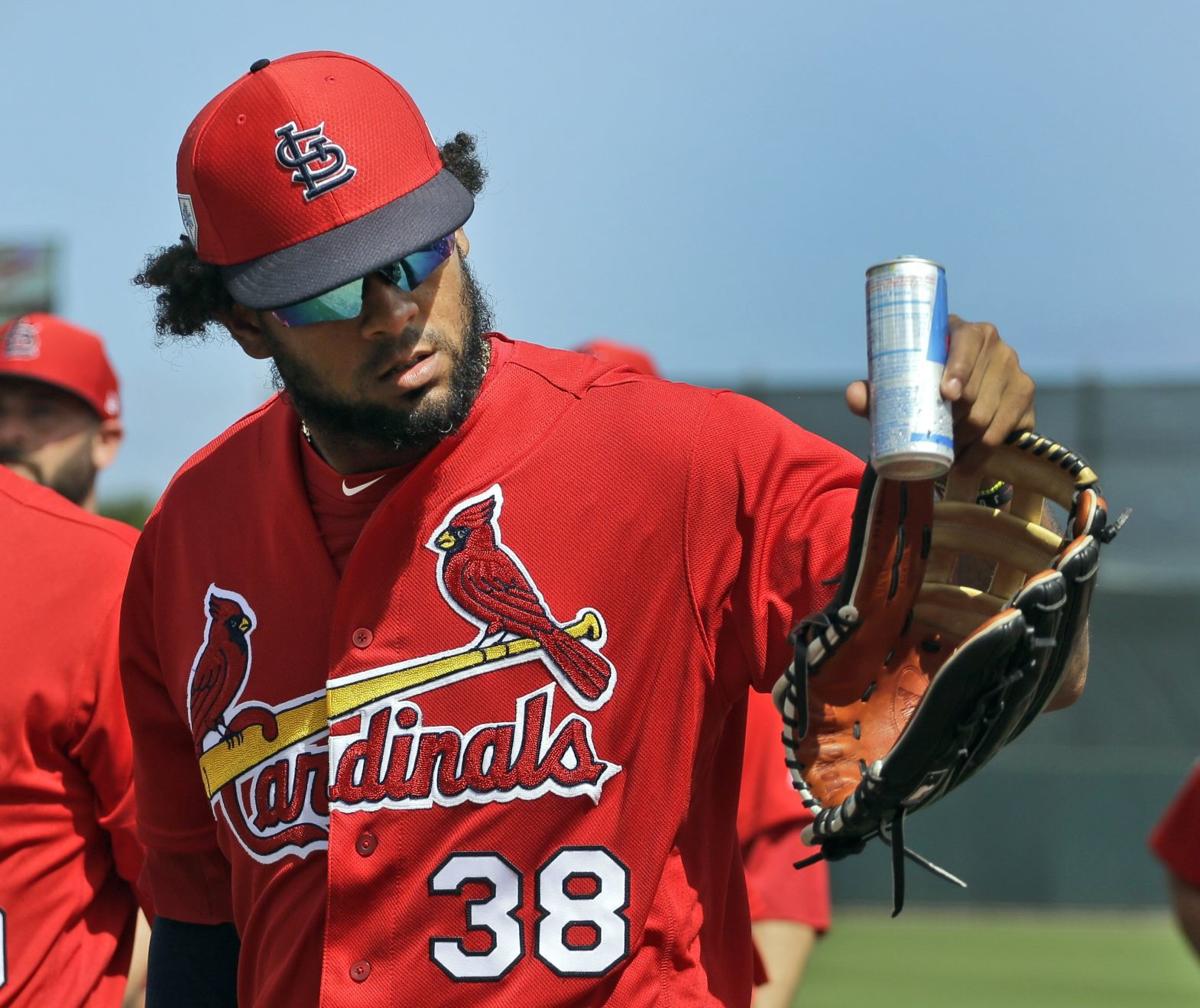 JUPITER, Fla. • The Cardinals, instead of selling Jose Martinez to Japan this past off-season, signed him to a two-year, $3.25 million contract Saturday, taking him through his arbitration year in 2020. And Martinez knows what to do with a lot of that money: Send it to his family and others in strife-torn Venezuela.
"It's not even for me. It's for my family. It's a tough situation over there," said Martinez. "I've got to help people. My family first, and then you find a way to put a little for the people who need a little help."
Martinez has two children who remain in Venezuela along with their mothers.
The Cardinals were approached about selling the rights to Martinez to a Japanese team this winter. "Obviously, his earning power would have been much higher had we been willing to do that," said president of baseball operations John Mozeliak. "But we did not feel that it made a lot of sense for us to try to move him."
Selling Martinez "doesn't sound right, first off," said Mozeliak. "Secondly, it just didn't feel right."
Martinez started in right field in Saturday's 11-1 exhibition romp over the Miami Marlins. He could be playing left field a lot early this spring and early this season if Marcell Ozuna's throwing shoulder doesn't come around. "We feel there's a role," said Mozeliak. "Sometimes that's in the eye of the beholder. Not always do you get to do something beyond a business decision, and that's what this was."
Martinez is one of the most popular members of the team and the clubhouse erupted with cheers, manager Mike Shildt said, when the deal was announced. Of course, Martinez also led the team in hitting at .305 last year and drove in 83 runs.
Mozeiak said "(Martinez) gets a little security that he was looking for and might not have gotten if he had to wait another year before he got to the arbitration process."
The agreement includes a bonus that Martinez, 30, will get at the start of the season. It also includes incentives for games played. Martinez said the quick extension "surprised me 100 percent," and said his teammates' reaction to him was meaningful.
In Golden Rule fashion, Martinez said, "When you treat people like family, people treat you like family.
"I just wanted to be here, stay in this clubhouse and in Busch Stadium. Now, we're just trying to get to that promised land. We're trying to get to the World Series and win the World Series.
"If you're a good teammate, good things will happen to you," Martinez said. "I'm just going to try to play harder now and help the team wherever I can."
IT'S OFFICIAL: MIKOLAS TO START OPENER
Shildt had alluded to Miles Mikolas possibly starting the season opener a couple of times already this spring, including strongly so on Friday, but the manager made it official Saturday morning. Mikolas then backed up that decision by tossing two perfect innings at the Marlins.
Mikolas, who will be on the mound March 28 at Miller Park in Milwaukee, said the nomination was "a huge, huge honor to join the Cardinals' list of opening-day starters. I'm very humbled."
Shildt said before the game, "It's in recognition of last year and completely well-deserved. It's quite an honor based on the staff that we have."
Mikolas, a Jupiter native, was 18-4 with a 2.83 earned run average in his return to stateside baseball last season after pitching three years in Japan.
Jack Flaherty, Michael Wacha, Adam Wainwright and even Carlos Martinez were in the conversation for opening day starter, Shildt said, although Martinez dropped out with his continued shoulder weakness. "That's why it's such an honor," said Shildt. "I could have said any name here and you would have been like, 'I can see that.'"
Mikolas was 3-0 against Milwaukee last season. He had been an opening-day starter once before, in 2017 in Japan. He surmised that was because the normal Yomiuri Giants starter had pitched in the World Baseball Classic and was getting a rest.
"I might have given up a run, but I do believe I pitched well," said Mikolas. He won that game.
MEMPHIS OFFENSE
In the last game they had played, Tommy Edman, Lane Thomas, Max Schrock, Andrew Knizner, Rangel Ravelo and Ramon Urias had been part of a 17-hit attack as Memphis clinched the Class AAA championship by drubbing Durham 14-4 on Sept. 18.
On Saturday, that sextet combined for 15 of the 20 hits, with only Knizner and Ravelo, each of whom had two hits, in the starting lineup.
Urias had two hits and hit a three-run homer to highlight a five-run fifth. Shrock, who missed most of last year's spring training with a leg injury before being sent out, had three hits and hit a three-run homer to highlight a five-run sixth.
Thomas and Edman also had three hits off the bench.
"That was a pretty good overall team win right there," said Knizer, who had a double and a single and handled starters Mikolas and Flaherty.
"Pitching, hitting, defense.
"When you have guys competing and playing to win from the first pitch in a spring training game, that's something special. You don't see that a lot
Edman, who was three for four and scored two runs Saturday, said the game "kind of reflects the quality of the Memphis team the past two years.
"We really didn't give away any at-bats today. That wears down a pitcher over the course of a game."
Shildt said, "We had 10 two-strike hits and three full-count walks. We made every guy work for it that they threw out there."
Non-roster lefthander Tommy Layne, a Fort Zumwalt South High product, and Ryan Helsley were the most dominant Cardinals pitchers.
Veteran Layne, 34, had allowed righthanded batters to hit him at a .286 clip for his six-season career, as opposed to his .187 mark against lefthanders. So, Layne struck out three righthanded batters in succession, including Starlin Castro, in the fourth inning. Helsley, who reached 100 miles an hour, retired all six hitters he faced in two innings, fanning three.
Cardinals Marlins Spring Baseball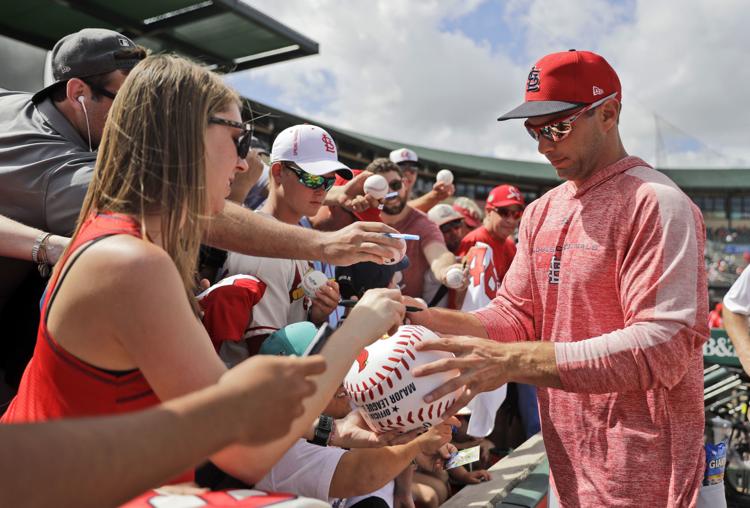 Cardinals Martinez Baseball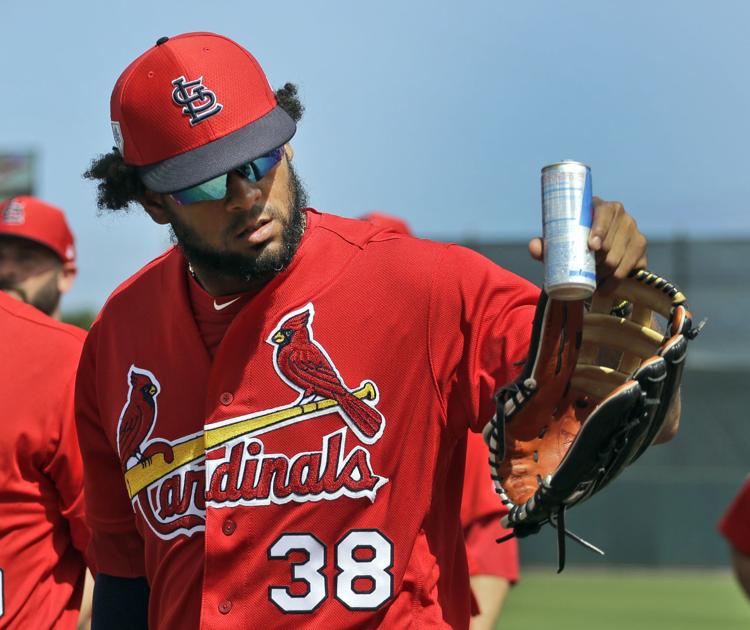 Cardinals Martinez Spring Baseball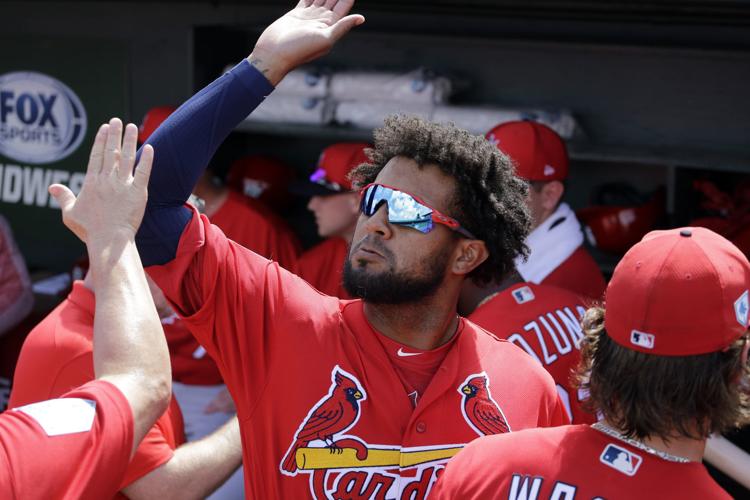 Cardinals Marlins Spring Baseball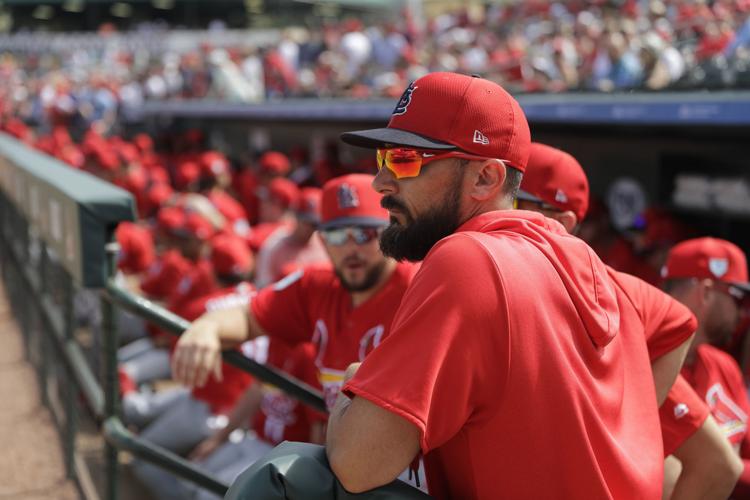 Cardinals Marlins Spring Baseball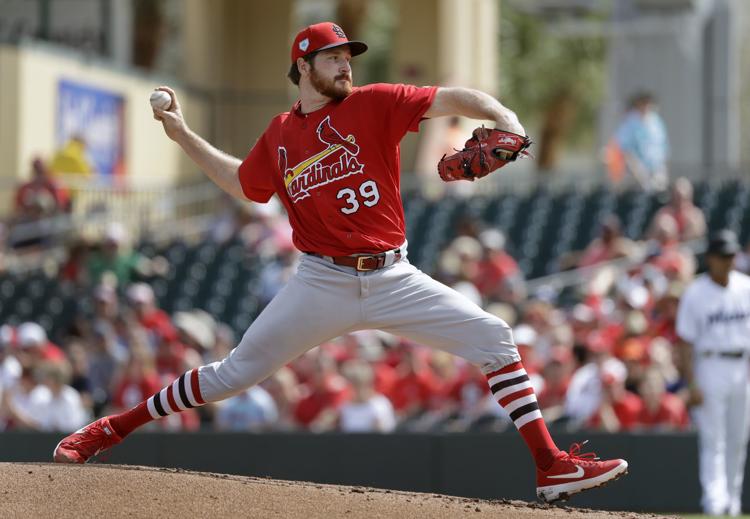 Cardinals Marlins Spring Baseball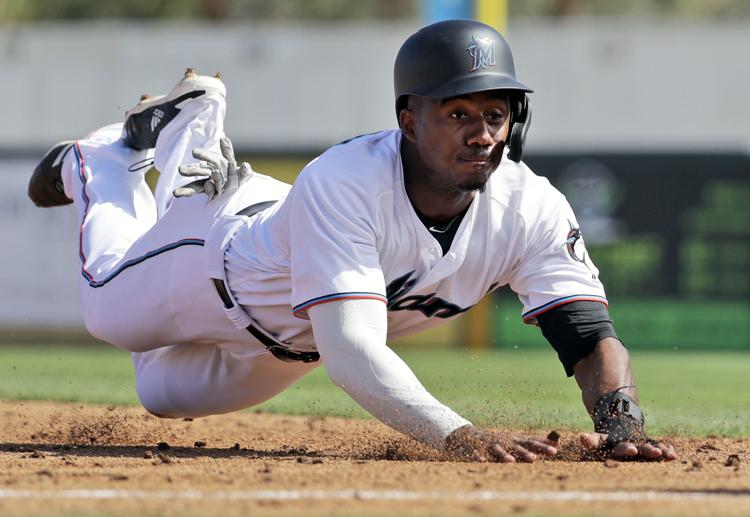 On The Clock Baseball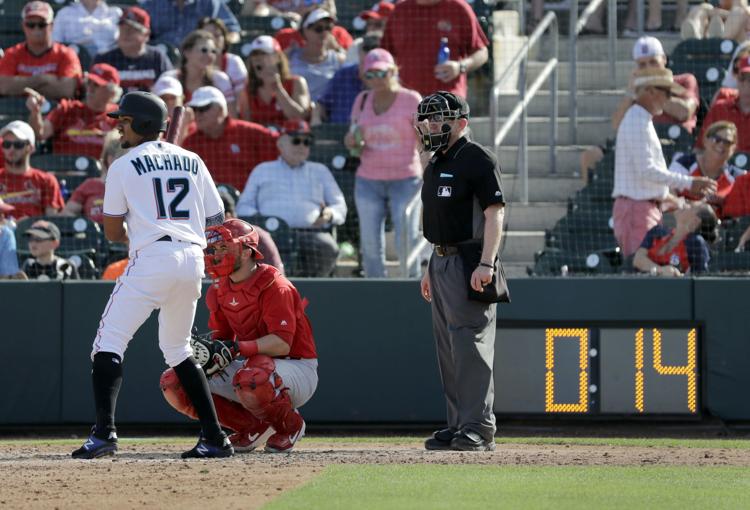 Cardinals Marlins Spring Baseball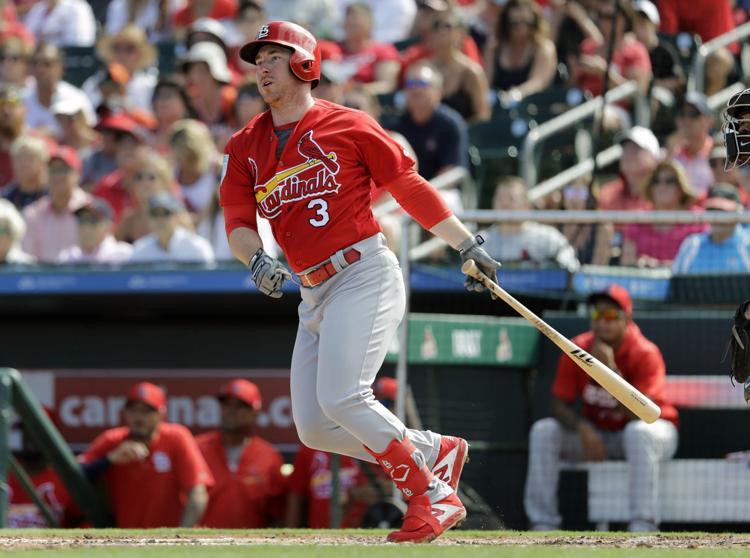 Cardinals Marlins Spring Baseball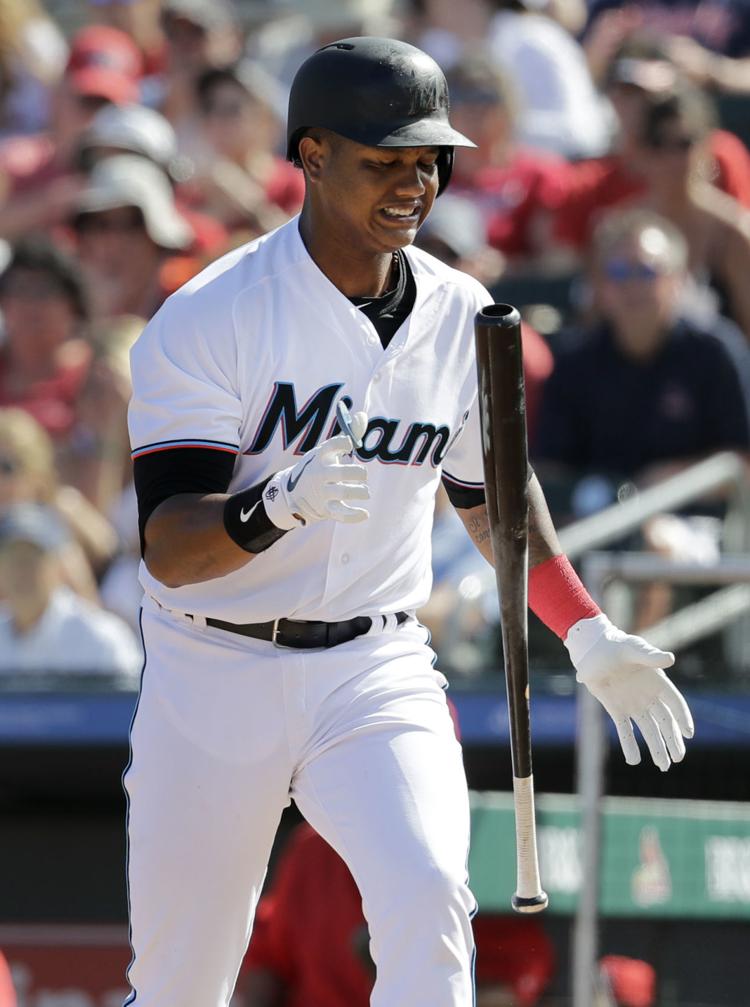 Cardinals Marlins Spring Baseball
Cardinals Marlins Spring Baseball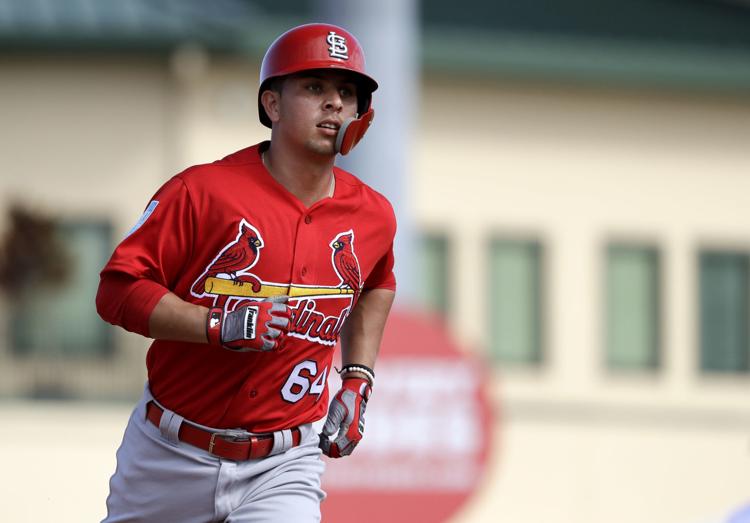 Cardinals Marlins Spring Baseball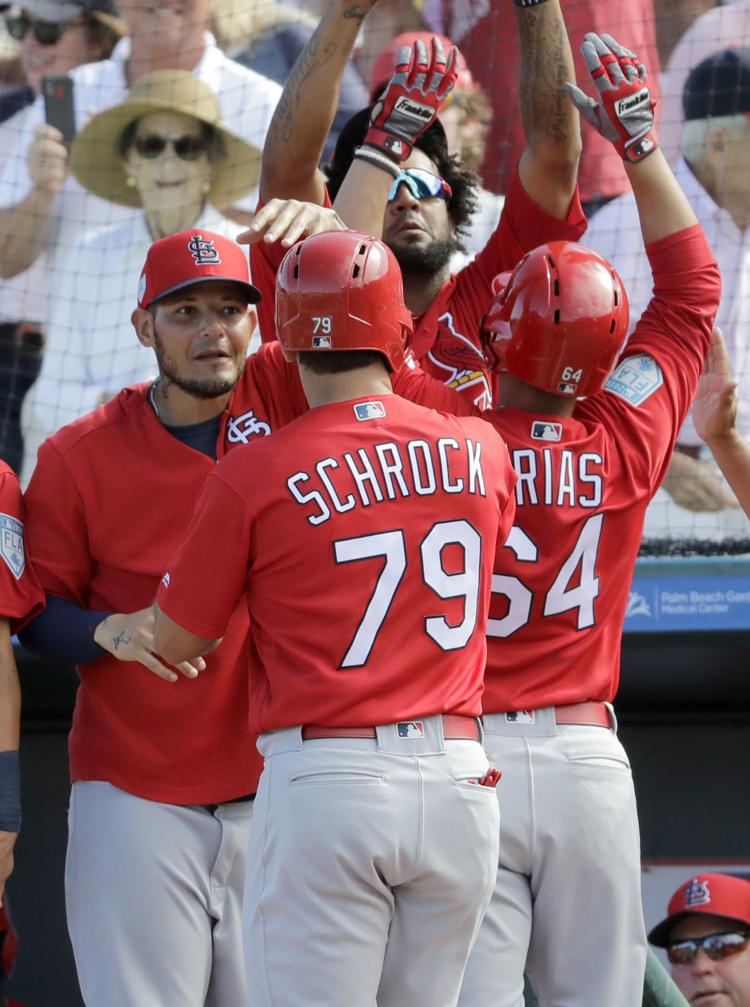 Cardinals Marlins Spring Baseball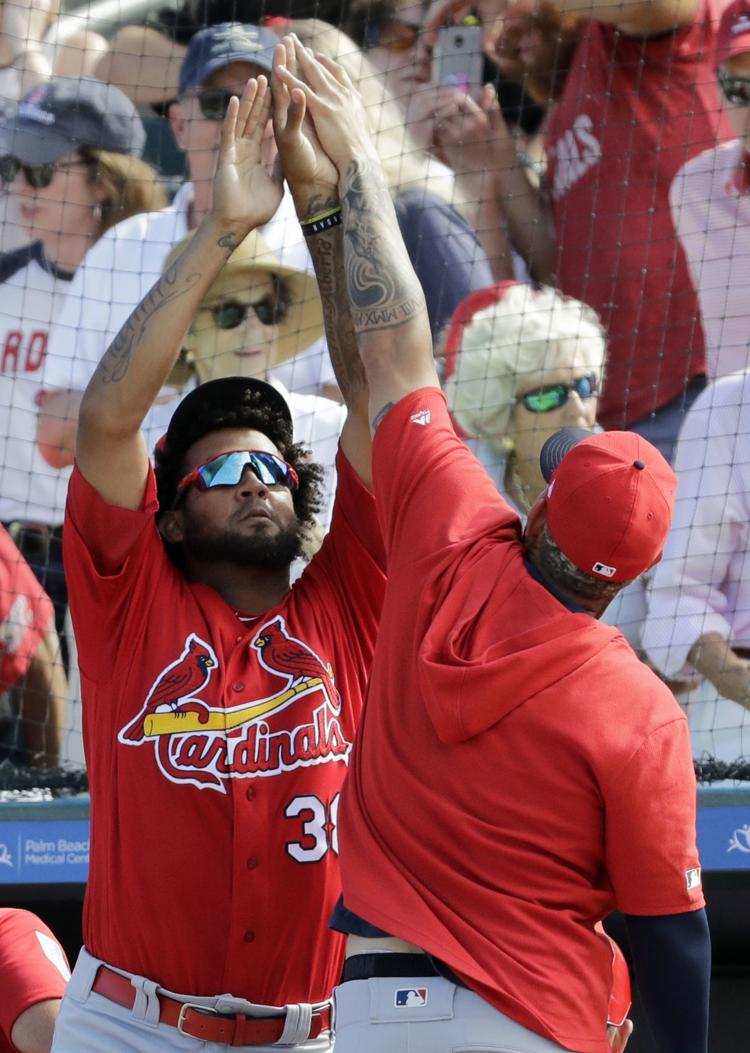 Cardinals Marlins Spring Baseball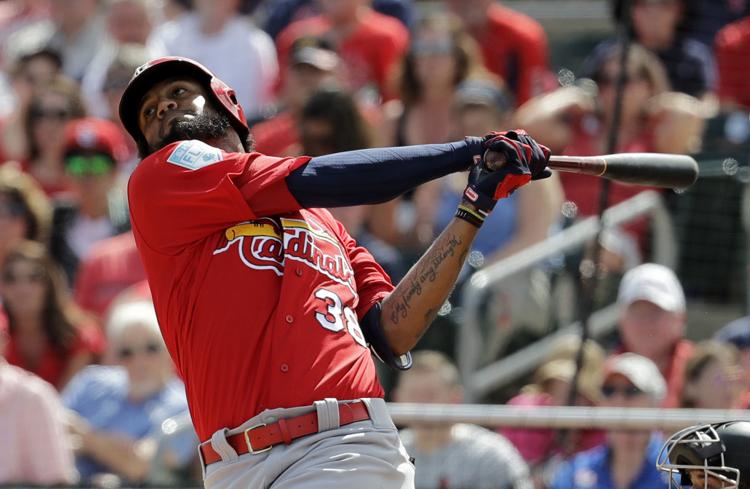 Cardinals Marlins Spring Baseball
Cardinals Marlins Spring Baseball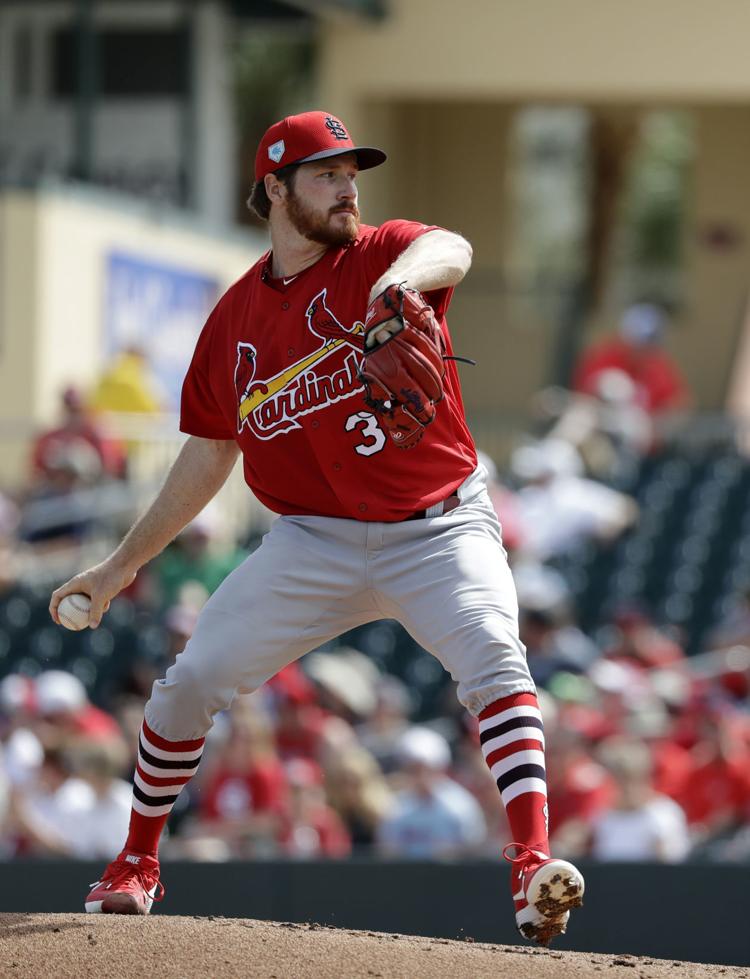 Cardinals Marlins Spring Baseball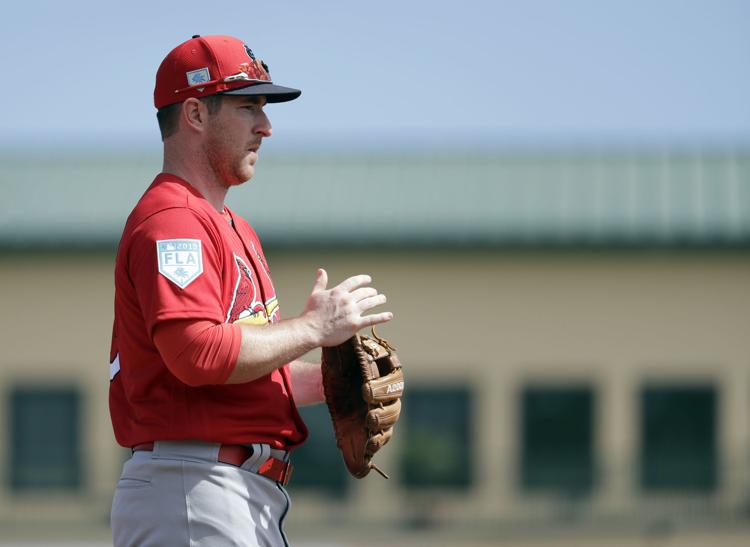 Cardinals Marlins Spring Baseball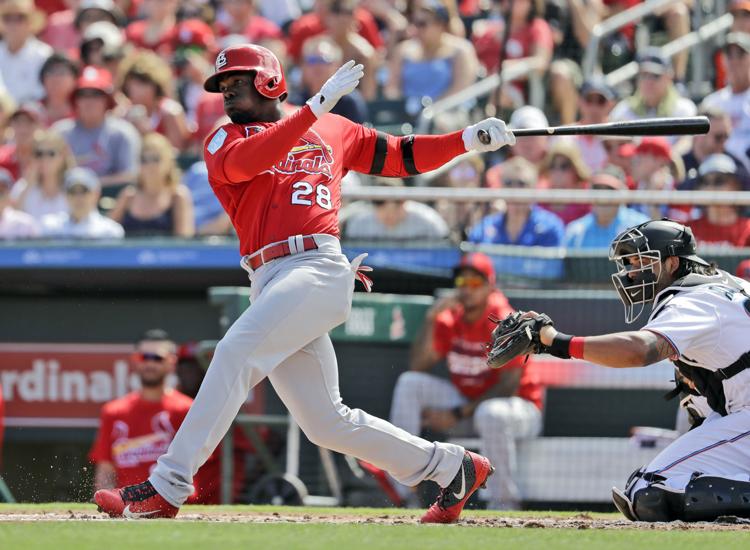 Cardinals Marlins Spring Baseball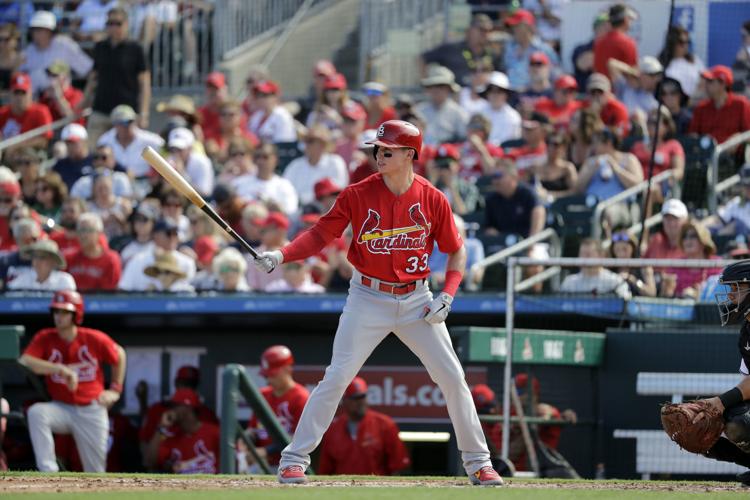 Cardinals Marlins Spring Baseball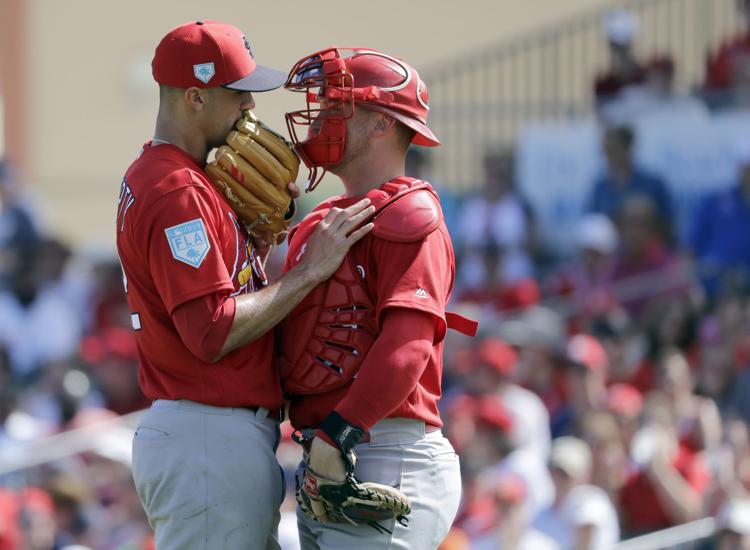 Cardinals Marlins Spring Baseball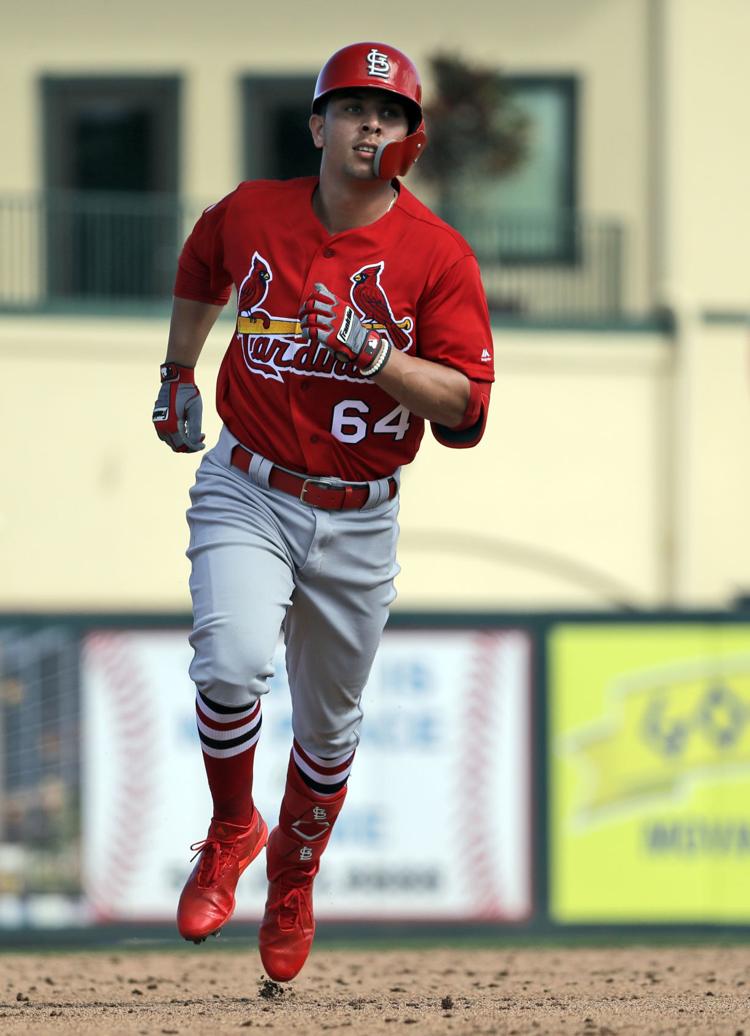 Cardinals Marlins Spring Baseball