ATLANTA — When the Braves sent righthander Mike Foltynewicz back to Class AAA Gwinnett for 10 starts in the middle of this season, they did so hoping their Game 5 starter would get a new look on the season and return with a new look to his slider.
The Cardinals got a long look at the results in Game 2.
Now it's their turn to change the view.
Matt Carpenter, who did not start either games 1 or 2 of the National League Division Series at SunTrust Park, is expected to start Wednesday as manager Mike Shildt sticks with the lineup, or close to it, that won Game 4 at Busch Stadium. Against the pre-demotion Foltynewicz, Carpenter was three for 12 (.250) with four walks, a homer, and only two strikeouts. The Cardinals third baseman still is looking for his first hit as a starter in the best-of-five series, but he's walked twice and provided a sacrifice fly. He'll give Foltynewicz another lefty — a fourth lefthanded batter — to navigate around.
"It's likely," Shildt said of starting Carpenter. "Purpose being, look, we weren't able to do much against Foltynewicz. And clearly we'll need to be able to do both things — hold them and also score on our side. So we're going to take our best shot when the game starts to do that and manage it from there."
In his Game 2 victory at SunTrust, Foltynewicz had the Cardinals reaching for that slider throughout the game. He struck out seven in seven scoreless innings and started the streak of 17 consecutive innings without a walk by a Braves starter. Of his 81 pitches in that start, 38 were sliders. Cardinals second baseman Kolten Wong called him a "different 'Folty,'" and the previous one had struck out the Cardinals seven times in six innings without allowing an earned run on May 24.
That was before a run of poor starts forced the Braves to send the power righty to the minors for a rinse cycle. Soreness in his right elbow had limited him, kept him from reaching for his best slider. His assignment in the minors was to regain faith in it.
"Go down there, get your slider back," Foltynewicz said Tuesday, recalling his return to Class AAA. "I was just a little hesitant. I think I was just messing with my mechanics a little bit. But when I got down there I realized we're going to throw the heck out of this thing. We're really going to execute it. We're really going to get my mechanics in line, and just really drive through this pitch as best we can."
The heavy reliance on his slider played well into how opponents have challenged the Cardinals for several months — veering from the fastball to off-speed pitches, trying to get the frustrated Cardinals with their frustrated offense to stray from the strike zone.
It worked well in Game 2. But getting that recent look should help, Shildt suggested.
"He threw a lot of good ones," the Cardinals' manager said. "We'll need to be patient with getting a ball we can handle. Hopefully the little bit of familiarity of seeing it will help some of the guys. We're just going to have to make sure we're getting in better parts of the plate and then chasing it."
WACHA AND HICKS UPDATES
Michael Wacha, who has been sidelined throughout this series because of a shoulder strain, will throw a bullpen session Wednesday at SunTrust Park. If he recovers well for it and the Cardinals win, the former MVP of the NLCS will be in the conversion for that round's roster. Wacha has been throwing bullpen sessions and the soreness that ejected him from his final start of the regular season has subsided.
I'm "feeling really good and not anything at all in that spot," Wacha said. "I think I'll be ready, ready to go, if they need me and if I feel good after testing it."
Wacha plans to throw between 35 and 40 pitches in his bullpen session.
Jordan Hicks has joined the team on the trip while he continues his yearlong recovery from elbow surgery. Hicks' current schedule has him throwing in January for the first time since the Tommy John procedure. That's a standard calendar for ligament replacement surgery, though Hicks added that his rehab has been deliberately tailored to accommodate his diabetes and any influence it might have on his health and recovery.
TOUGH TURF
Before they had played their second game of these playoffs on SunTrust Park's overbaked infield, Atlanta second baseman Ozzie Albies gave Cardinals infielder Wong a tip: Get the grounder before the dirt does.
"Once the ball hits the dirt, it's going to take off," Wong said. "The ball kind of shoots up. Catch it on the short hop so you can eliminate the weird hops."
In games 1 and 2 of the series, the speed of the Braves' countertop infield played a role — for and against — the Cardinals. Tommy Edman took a few bruises at third base as hard hit grounders bounded on him suddenly when it the turf, and first baseman Paul Goldschmidt had a groundball trampoline over him. Marcell Ozuna hit a ball that rocketed off the turf and down the line for a double. Braves' corner infielders have played deep in the series, and the Cardinals have taken note.
"Every field has got its niche, its little thing you've got to understand and get to know," Wong said. "This one you've got to be aggressive, and that's with every position. You've got to go get that ball early, not give it that next hop."
ARIZONA ALL-STARS NAMED
Two of the Cardinals' chosen for the invitation-only Arizona Fall League were selected Tuesday for the league's All-Star Game: catcher Ivan Herrera and pitcher Seth Elledge. Herrera, 19, is considered one of the Cardinals' rising prospects as a sturdy catcher with an upside bat. In five games he's hit .263 (five-for-19) with two RBIs. Elledge, 23, figures to get a look during spring training as a bulldozer reliever. He's yet to allow a walk or a run in five appearances for the Glendale Desert Dogs this fall, and he's struck out nine in six innings.
CARPOOL, ETC.
Because of limited parking at Busch during playoff series, pitching coach Mike Maddux and Shildt have been carpooling to home games, allowing their significant others to head to the park later and have the second parking spot. Shildt drives.
• The Cardinals are 11-3 in previous best-of-five playoff series. That includes a sweep of Atlanta in 1982 when the National League Championship Series was a best-of-five.
• The Cardinals' Adam Wainwright will be available in relief during Game 5, as will Miles Mikolas, if needed. He got the win in Game 4's comeback after pitching a scoreless 10th inning.
• Half of the Braves' 16 runs in the series have been scored in the seventh inning or later.
Atlanta Braves vs St. Louis Cardinals, Game 4 NLDS in St. Louis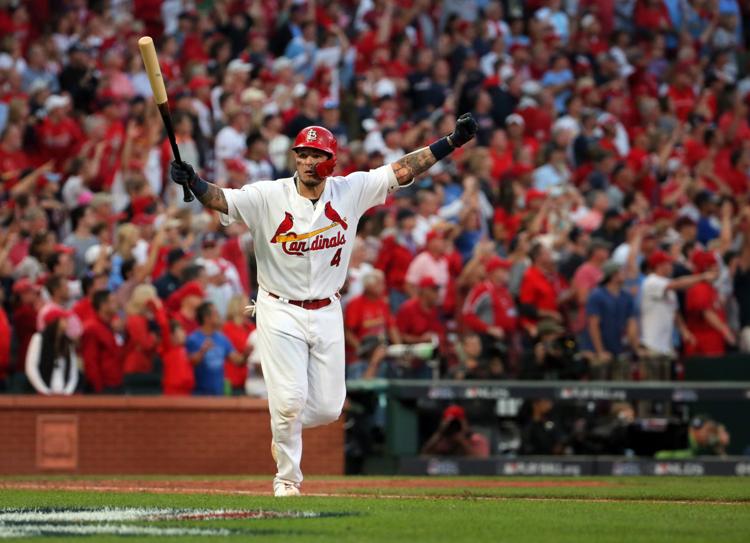 Cardinals force deciding fifth game of the NLDS with a 5-4 win over the Braves in the 10th inning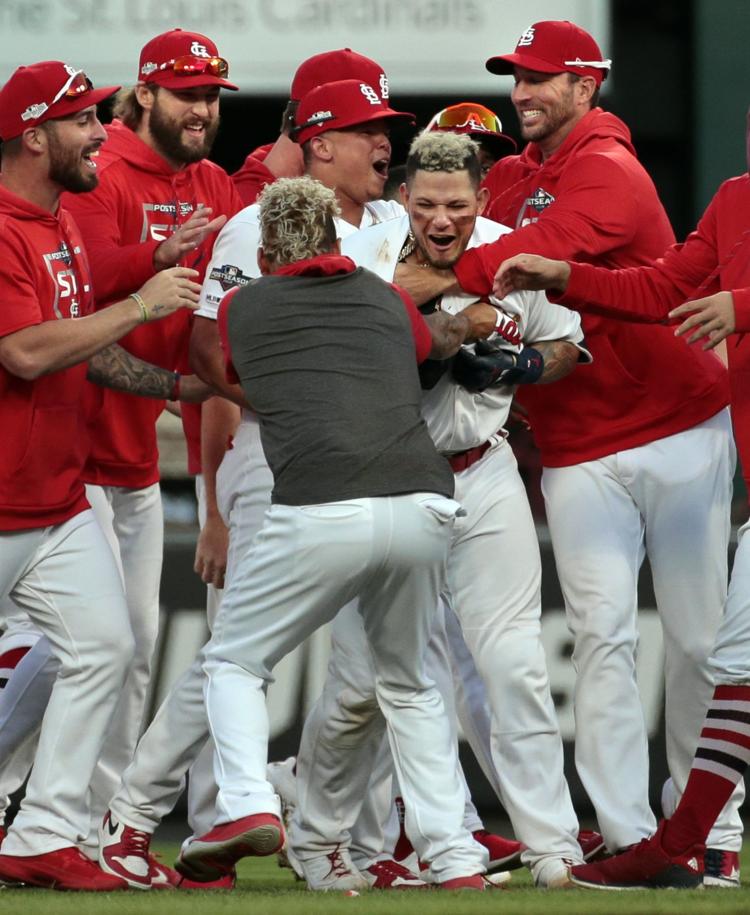 Cardinals force deciding fifth game of the NLDS with a 5-4 win over the Braves in the 10th inning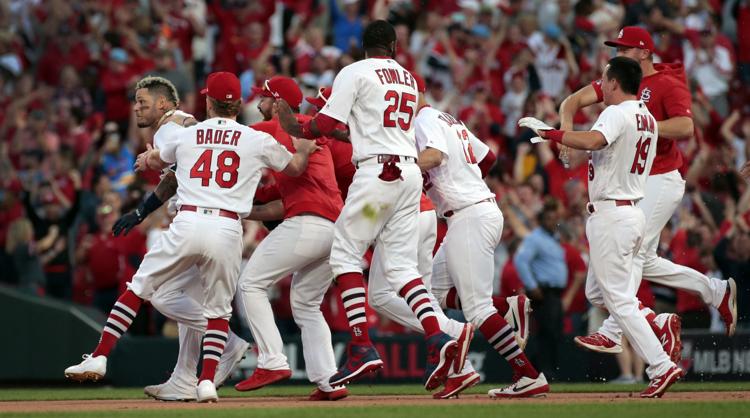 Cardinals force deciding fifth game of the NLDS with a 5-4 win over the Braves in the 10th inning
Cardinals force deciding fifth game of the NLDS with a 5-4 win over the Braves in the 10th inning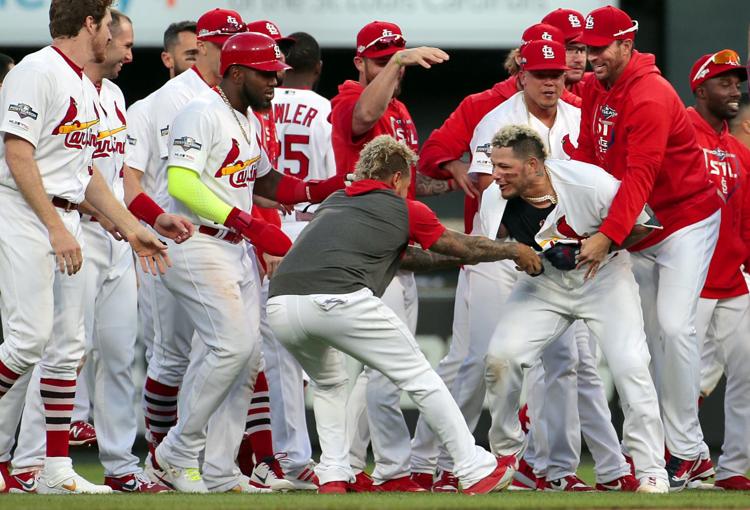 Cardinals force deciding fifth game of the NLDS with a 5-4 win over the Braves in the 10th inning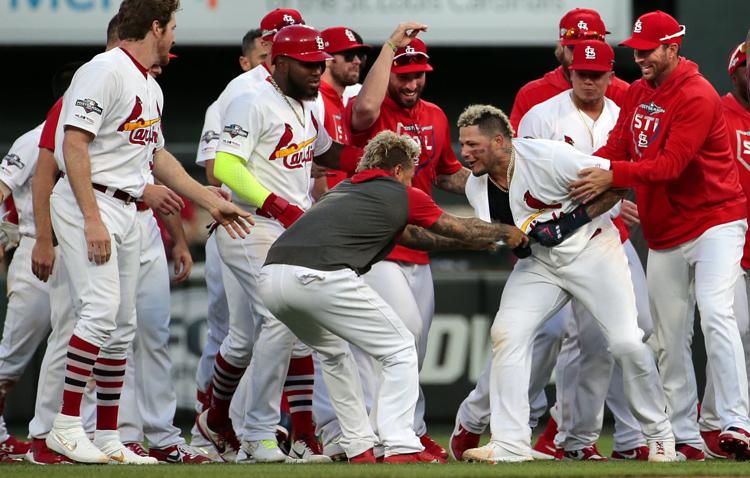 Cardinals force deciding fifth game of the NLDS with a 5-4 win over the Braves in the 10th inning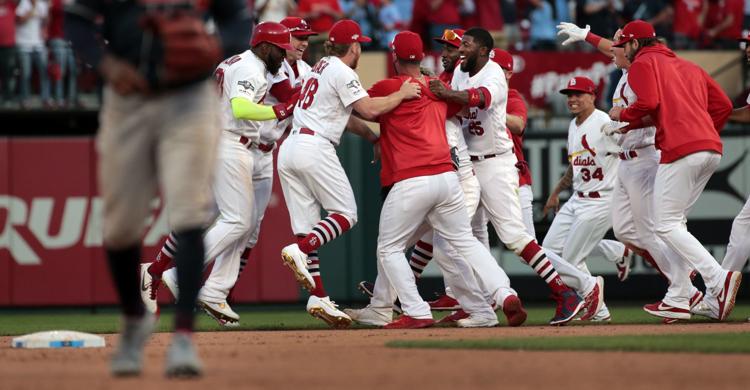 Cardinals force deciding fifth game of the NLDS with a 5-4 win over the Braves in the 10th inning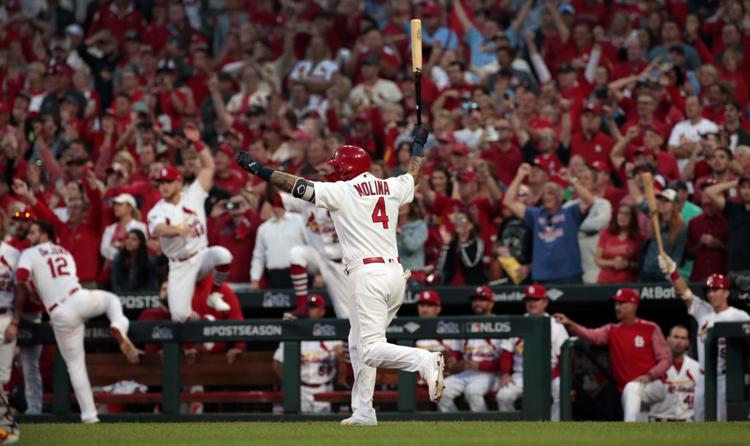 Atlanta Braves vs St. Louis Cardinals, Game 4 NLDS in St. Louis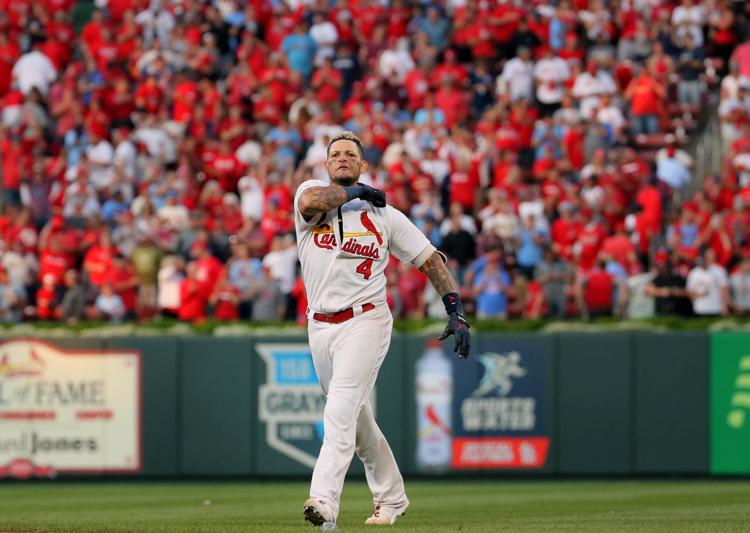 Atlanta Braves vs St. Louis Cardinals, Game 4 NLDS in St. Louis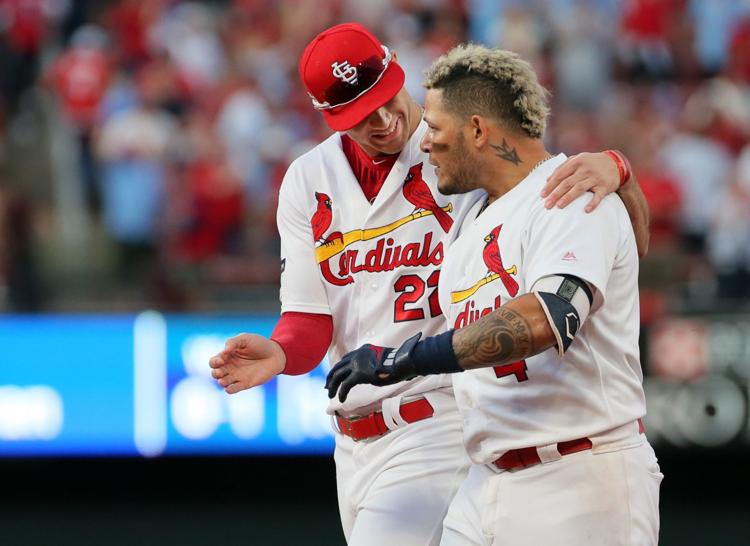 Cardinals force deciding fifth game of the NLDS with a 5-4 win over the Braves in the 10th inning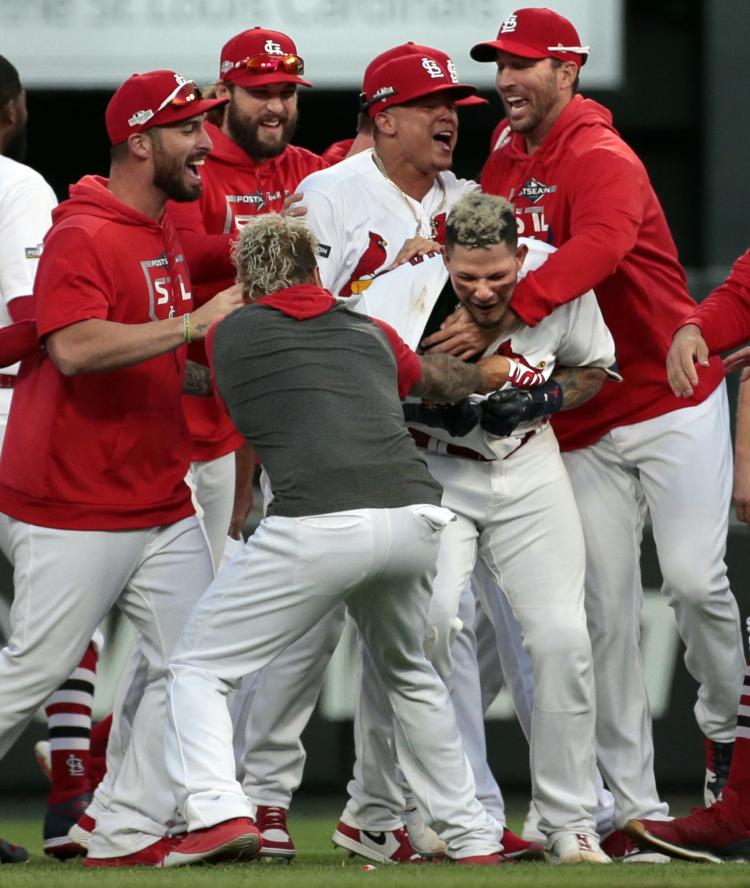 Atlanta Braves vs St. Louis Cardinals, Game 4 NLDS in St. Louis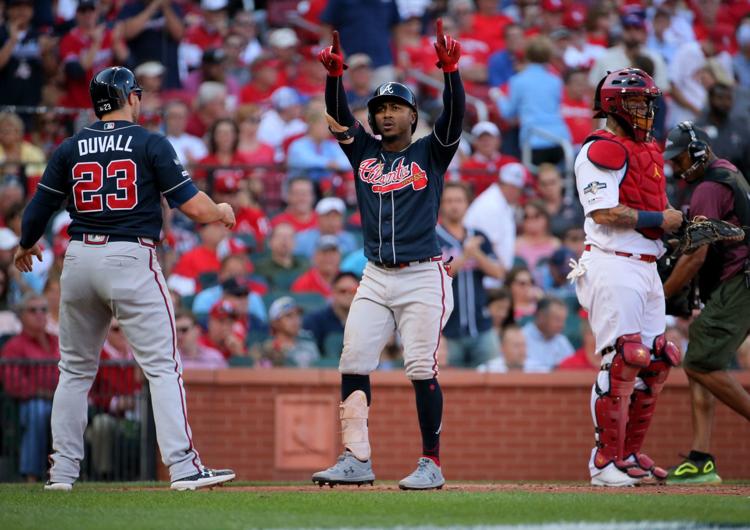 Cardinals face elimination in Game 4 of the NLDS against the Braves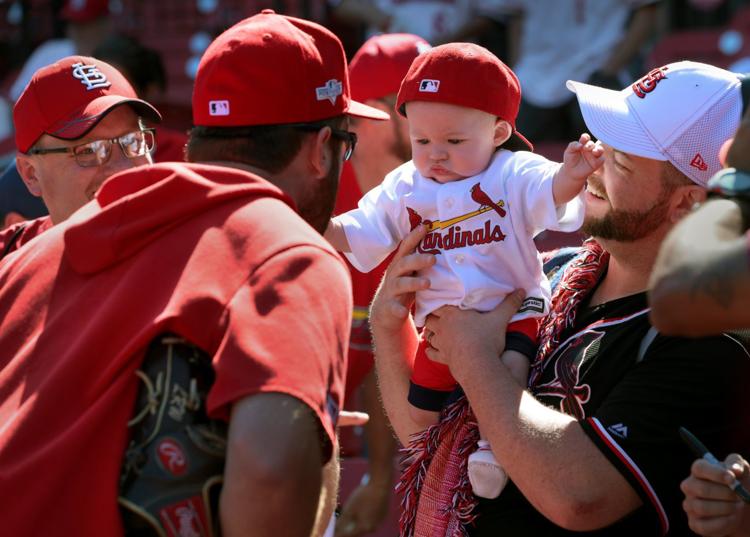 Atlanta Braves vs St. Louis Cardinals, Game 4 NLDS in St. Louis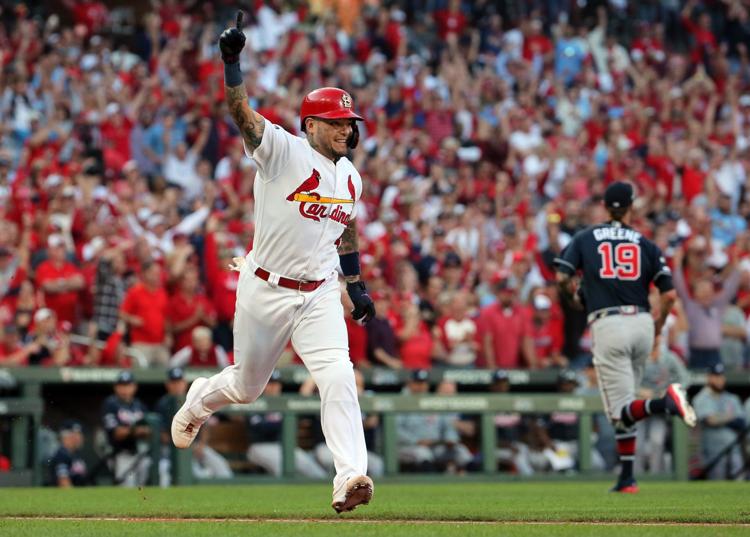 Cardinals face elimination in Game 4 of the NLDS against the Braves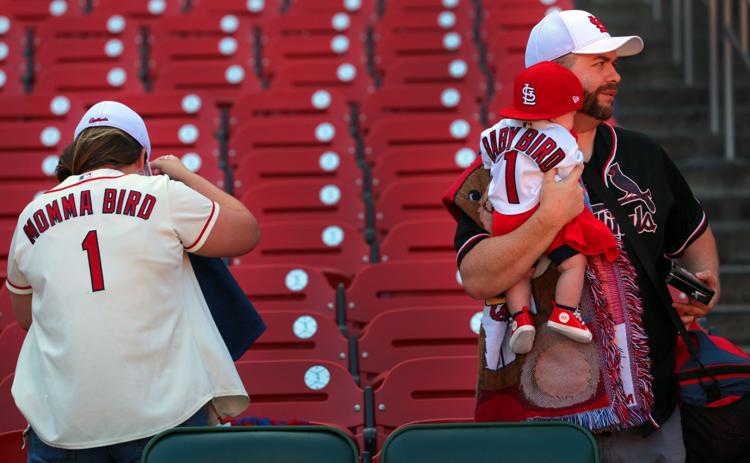 Atlanta Braves vs St. Louis Cardinals, Game 4 NLDS in St. Louis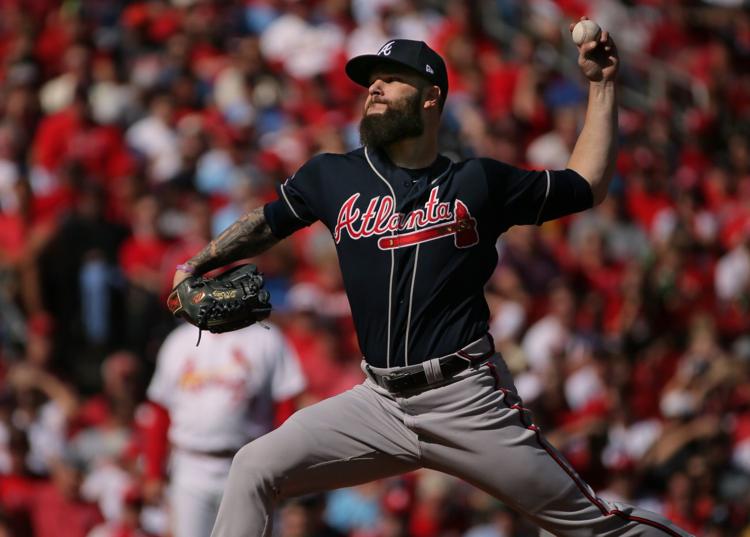 Atlanta Braves vs St. Louis Cardinals, Game 4 NLDS in St. Louis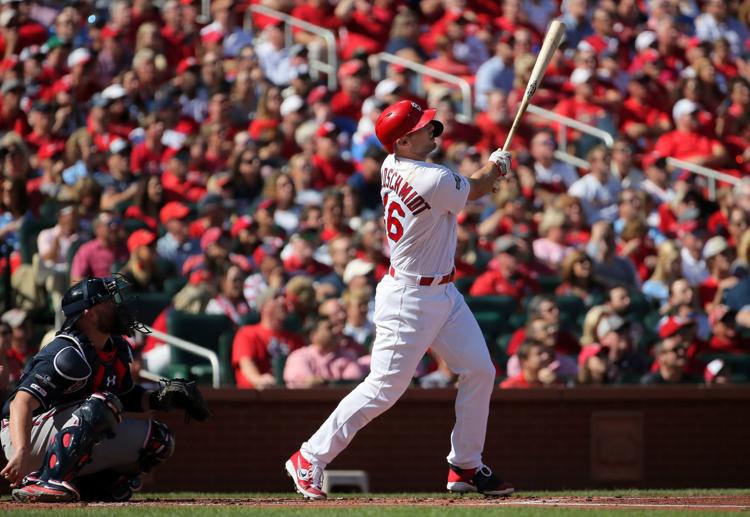 Atlanta Braves vs St. Louis Cardinals, Game 4 NLDS in St. Louis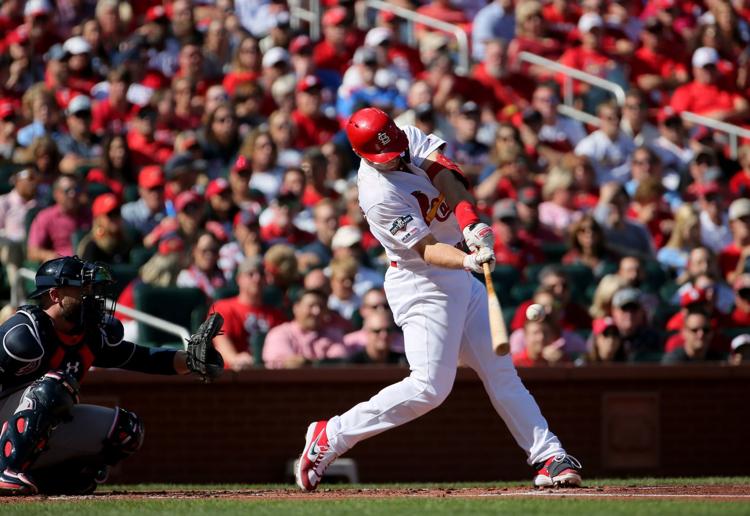 Atlanta Braves vs St. Louis Cardinals, Game 4 NLDS in St. Louis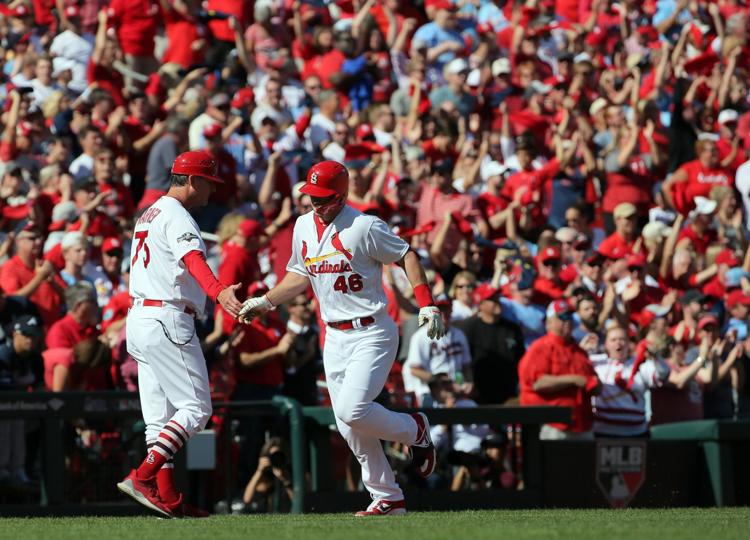 Atlanta Braves vs St. Louis Cardinals, Game 4 NLDS in St. Louis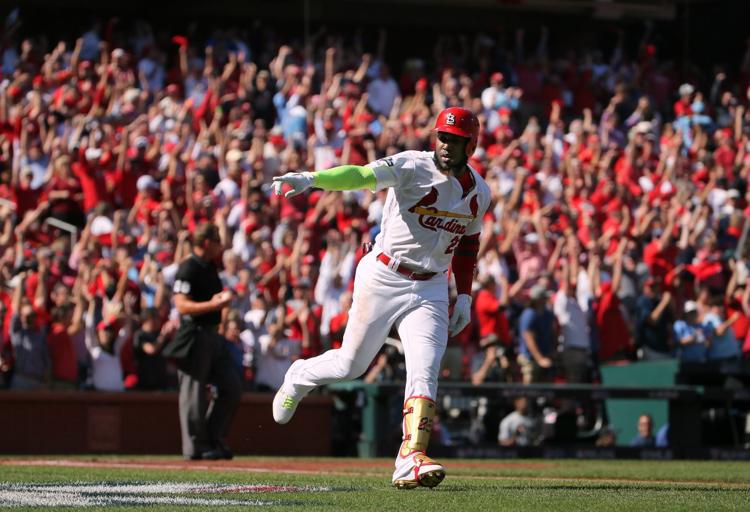 Atlanta Braves vs St. Louis Cardinals, Game 4 NLDS in St. Louis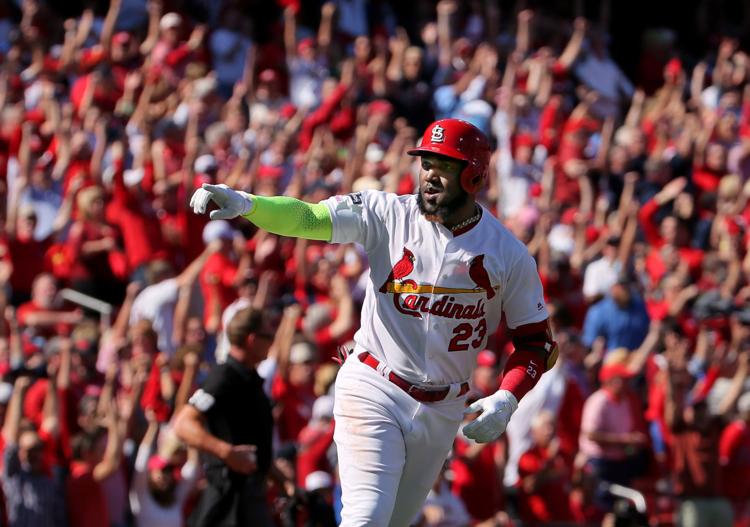 Atlanta Braves vs St. Louis Cardinals, Game 4 NLDS in St. Louis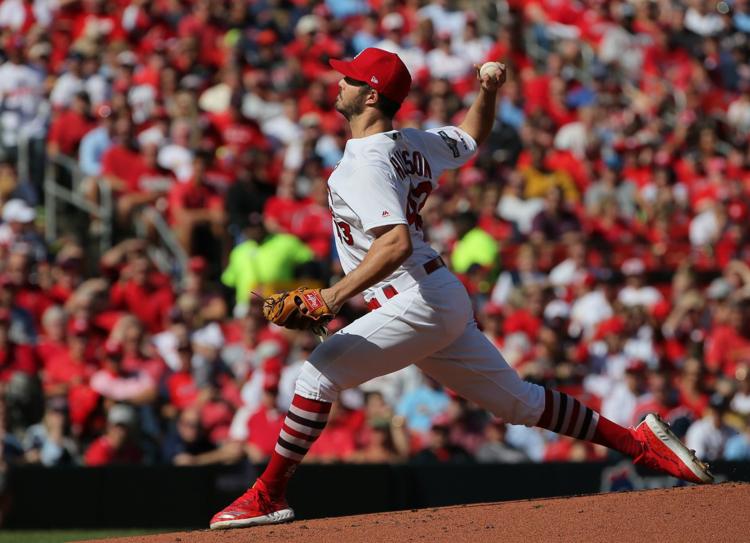 Atlanta Braves vs St. Louis Cardinals, Game 4 NLDS in St. Louis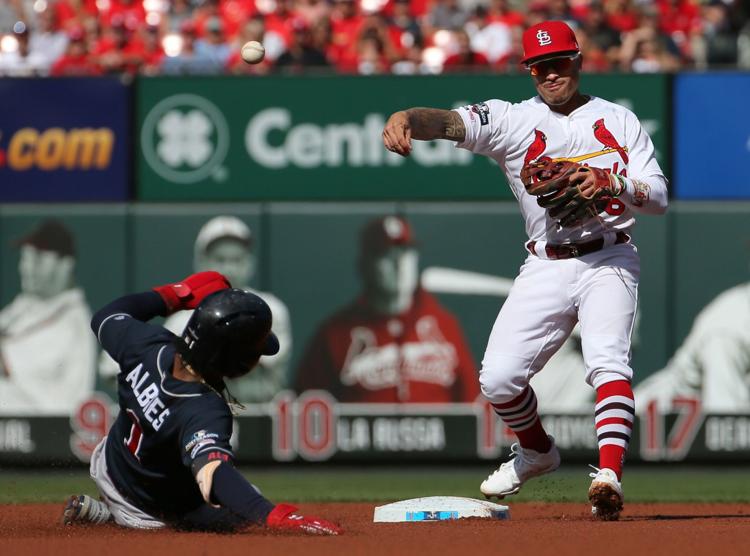 Atlanta Braves vs St. Louis Cardinals, Game 4 NLDS in St. Louis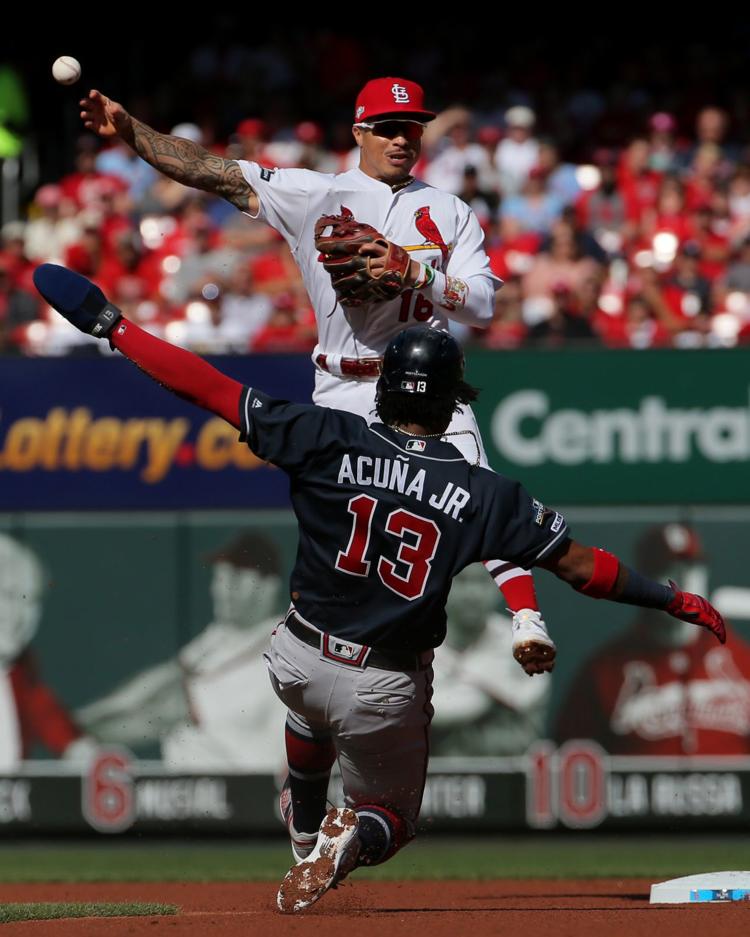 Atlanta Braves vs St. Louis Cardinals, Game 4 NLDS in St. Louis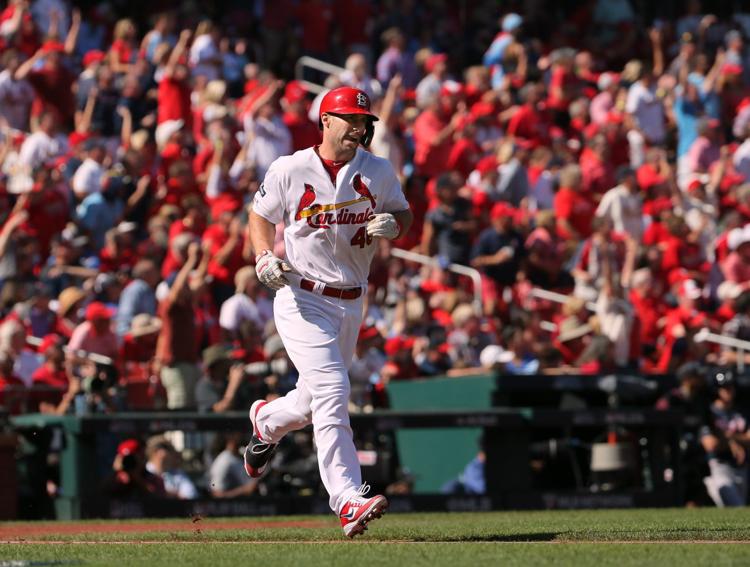 Atlanta Braves vs St. Louis Cardinals, Game 4 NLDS in St. Louis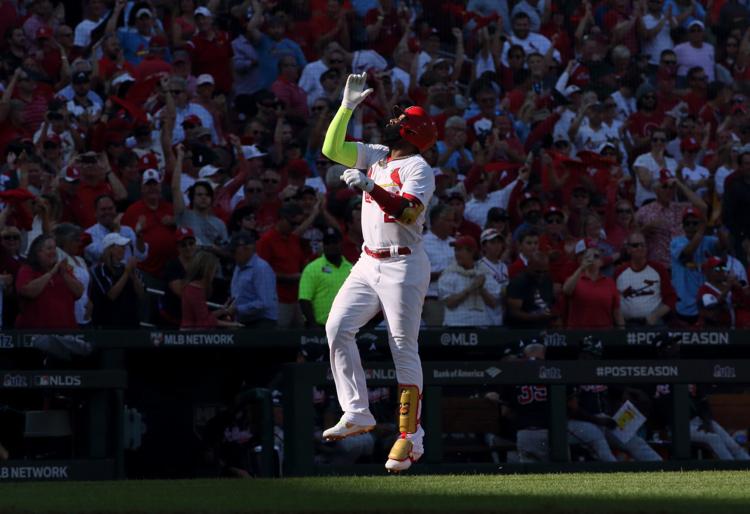 Atlanta Braves vs St. Louis Cardinals, Game 4 NLDS in St. Louis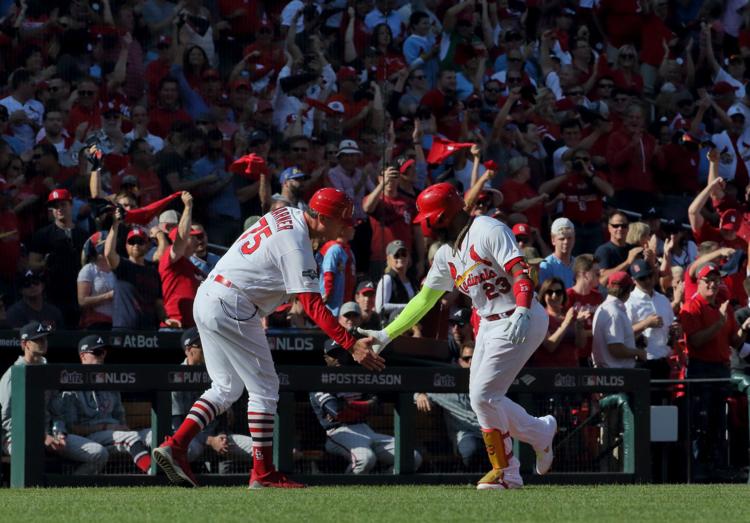 Atlanta Braves vs St. Louis Cardinals, Game 4 NLDS in St. Louis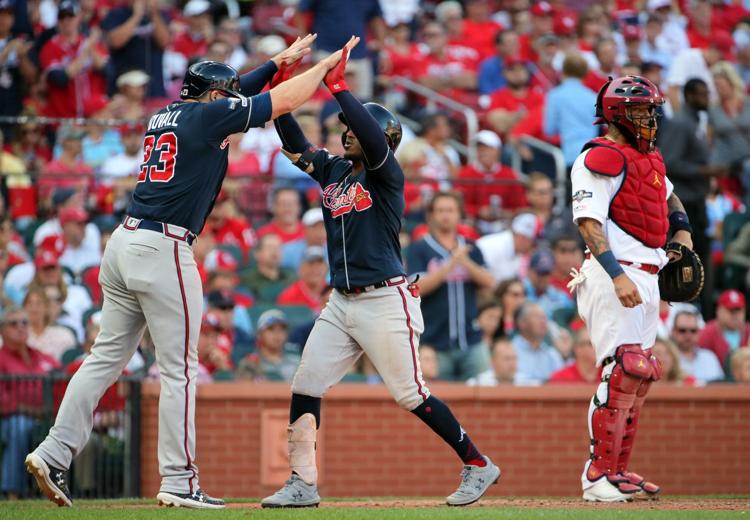 Atlanta Braves vs St. Louis Cardinals, Game 4 NLDS in St. Louis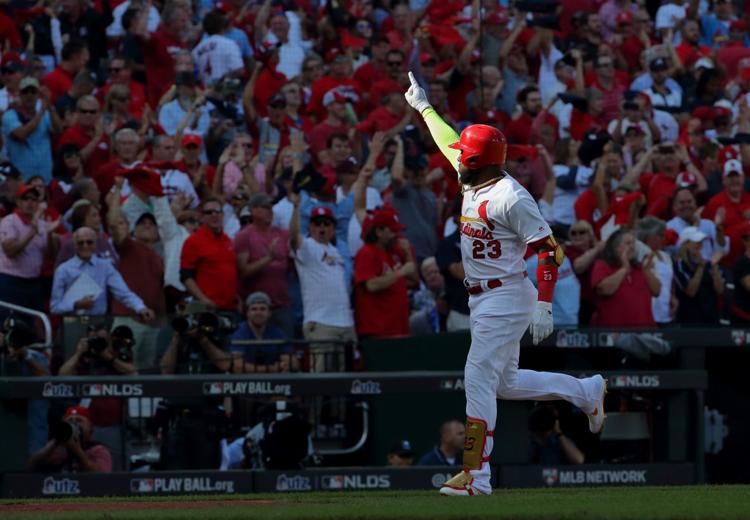 Atlanta Braves vs St. Louis Cardinals, Game 4 NLDS in St. Louis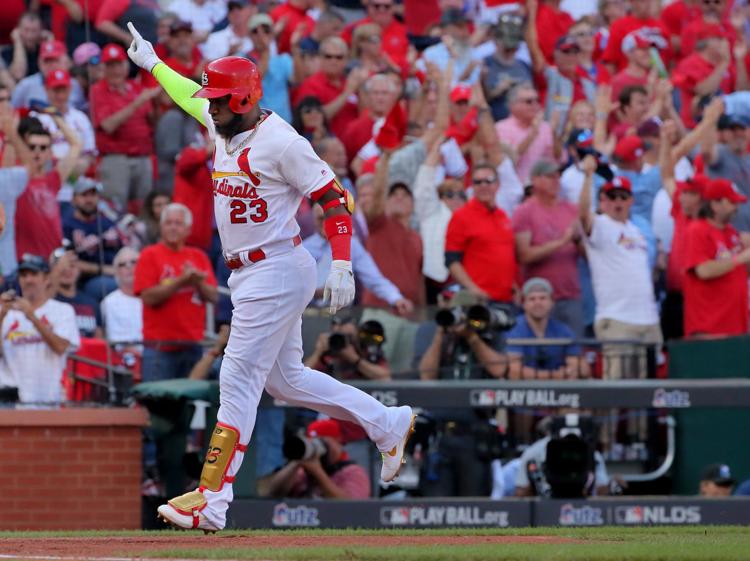 Atlanta Braves vs St. Louis Cardinals, Game 4 NLDS in St. Louis
Atlanta Braves vs St. Louis Cardinals, Game 4 NLDS in St. Louis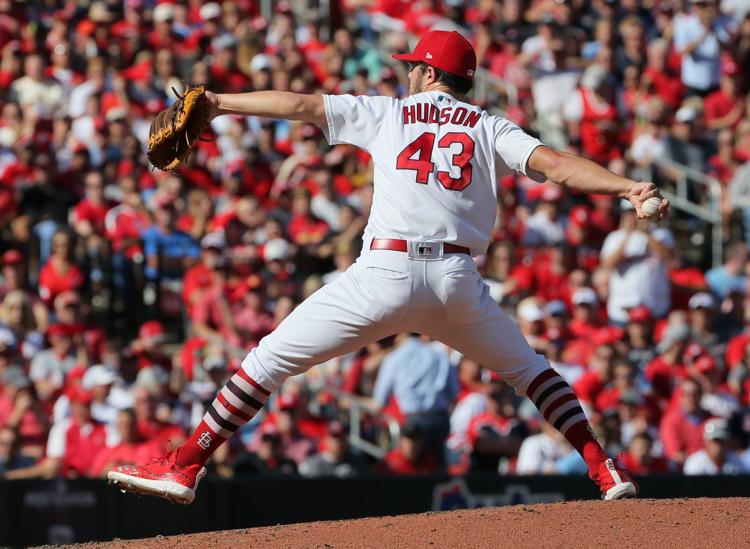 Atlanta Braves vs St. Louis Cardinals, Game 4 NLDS in St. Louis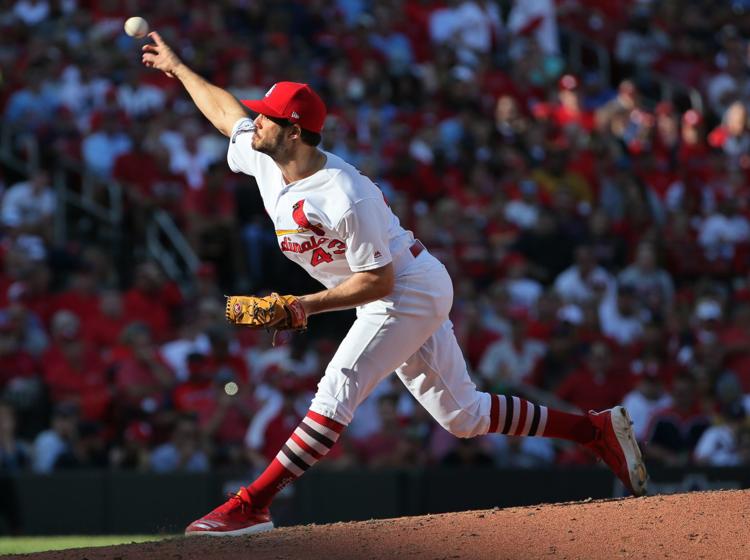 Atlanta Braves vs St. Louis Cardinals, Game 4 NLDS in St. Louis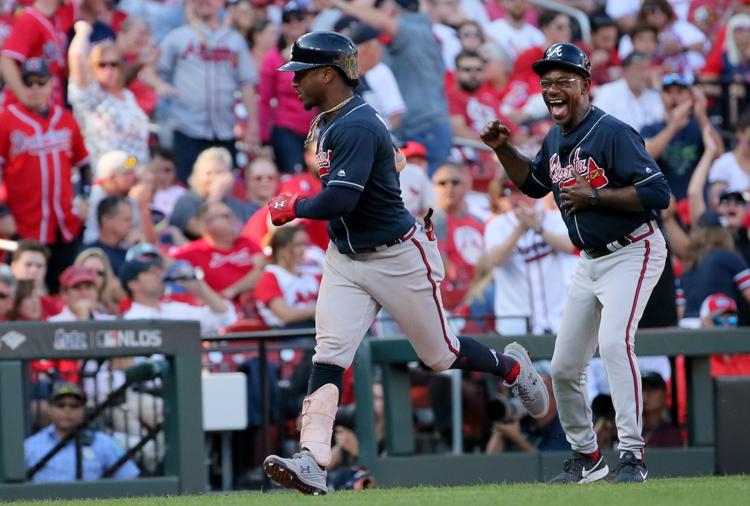 Atlanta Braves vs St. Louis Cardinals, Game 4 NLDS in St. Louis
Atlanta Braves vs St. Louis Cardinals, Game 4 NLDS in St. Louis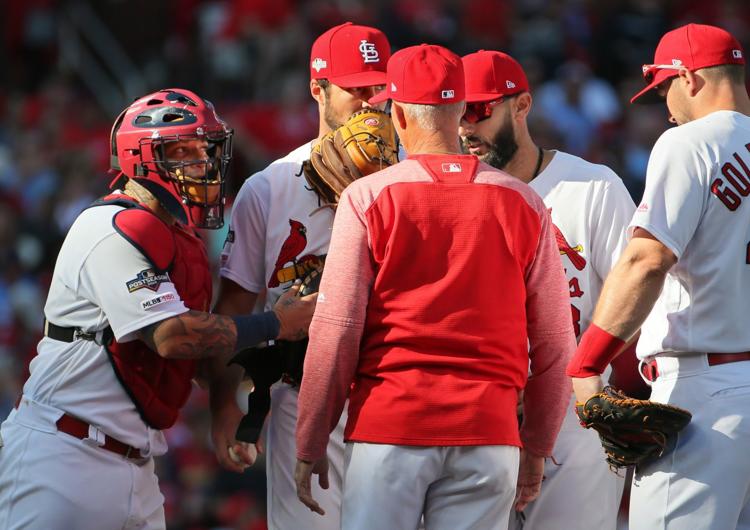 Atlanta Braves vs St. Louis Cardinals, Game 4 NLDS in St. Louis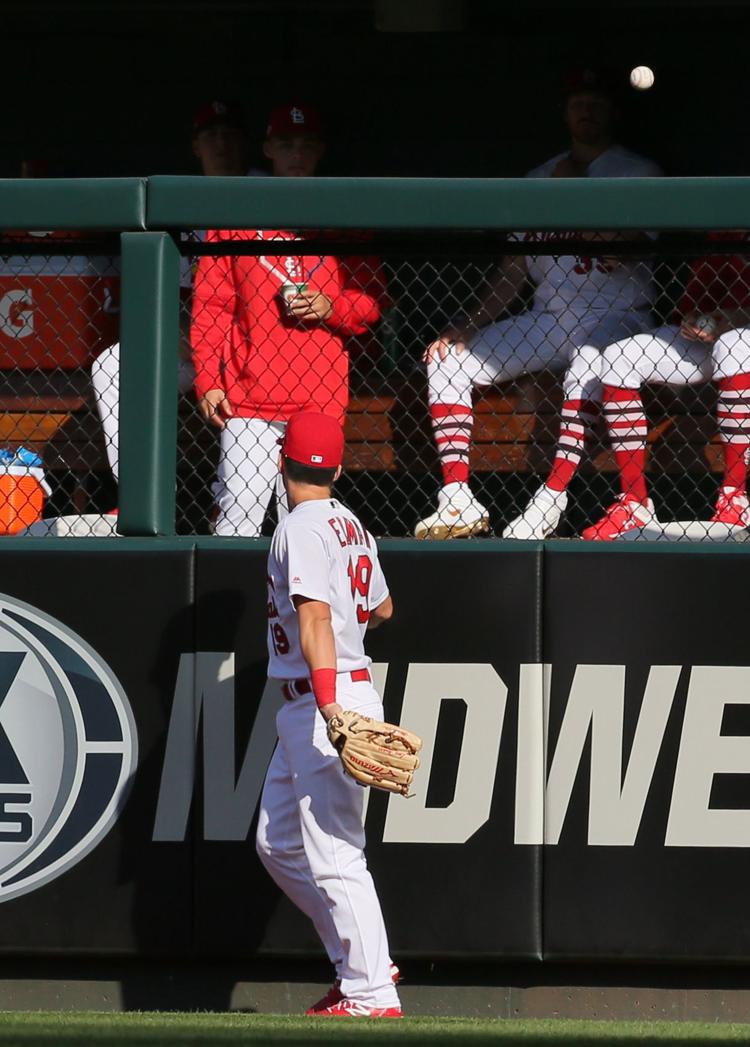 Cardinals force deciding fifth game of the NLDS with a 5-4 win over the Braves in the 10th inning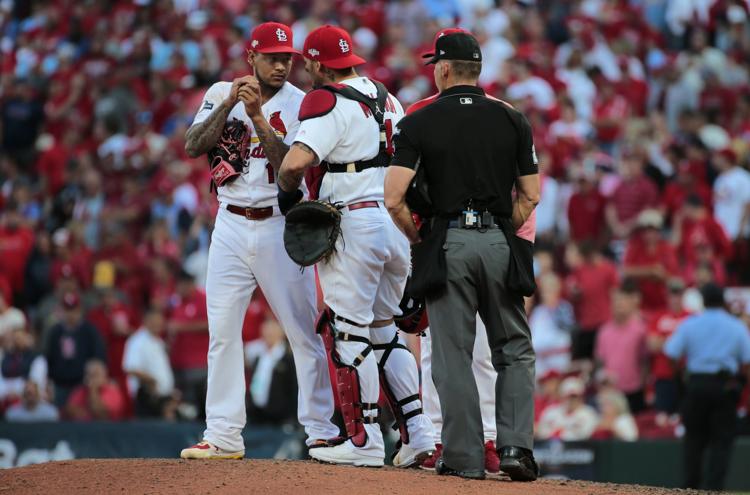 Cardinals force deciding fifth game of the NLDS with a 5-4 win over the Braves in the 10th inning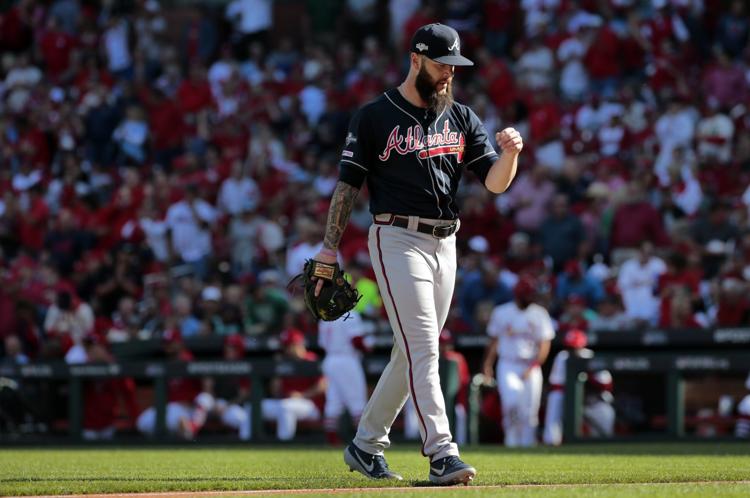 Cardinals force deciding fifth game of the NLDS with a 5-4 win over the Braves in the 10th inning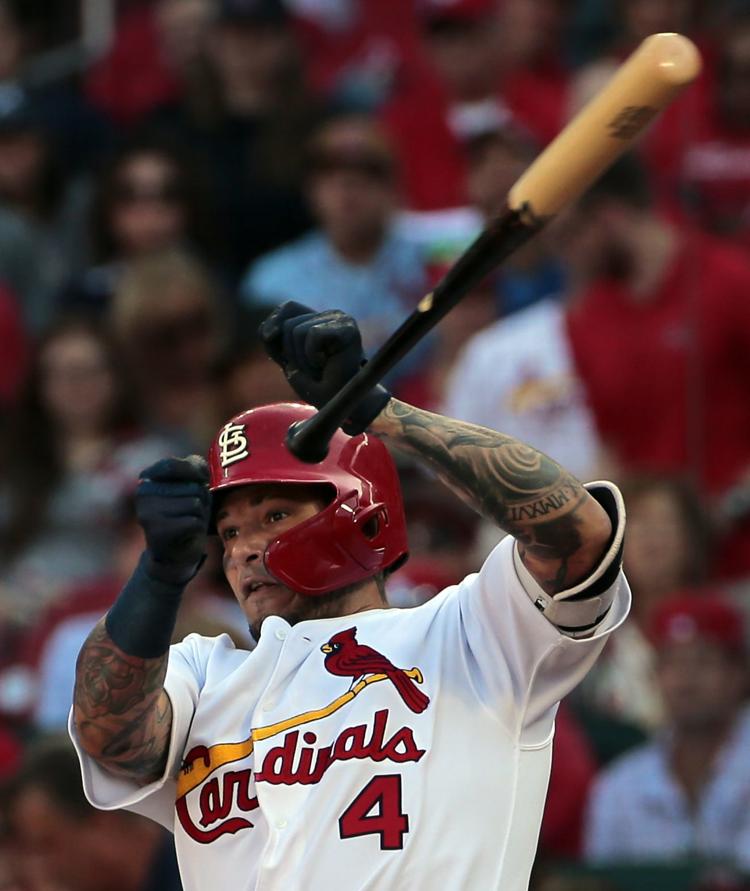 Cardinals force deciding fifth game of the NLDS with a 5-4 win over the Braves in the 10th inning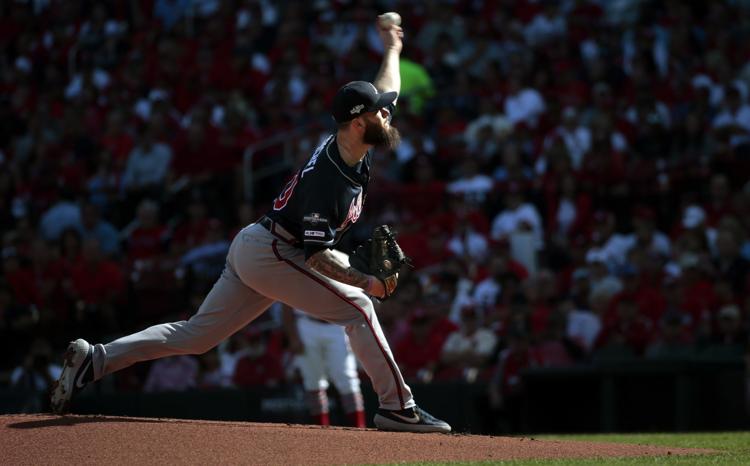 Cardinals force deciding fifth game of the NLDS with a 5-4 win over the Braves in the 10th inning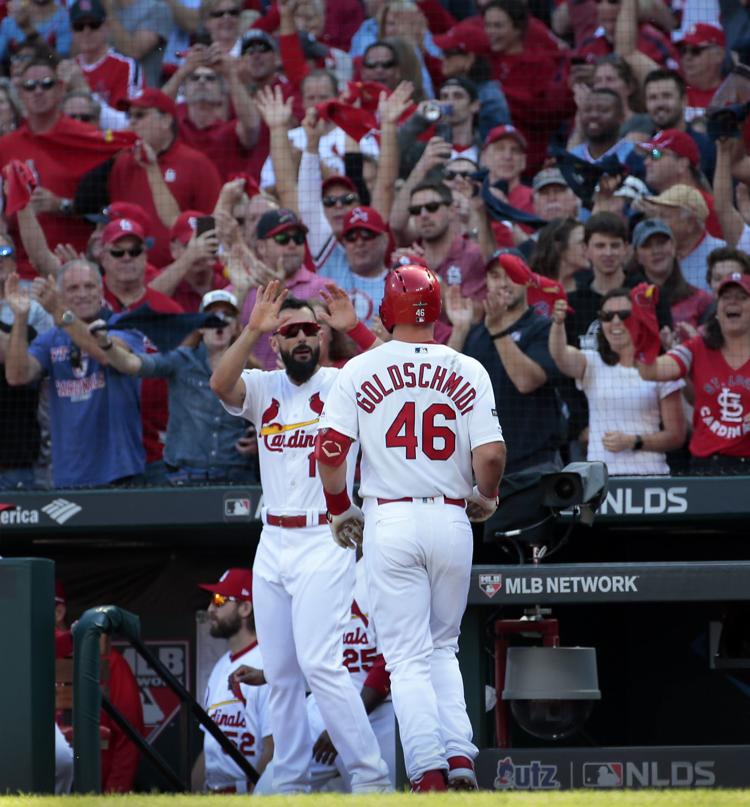 Cardinals force deciding fifth game of the NLDS with a 5-4 win over the Braves in the 10th inning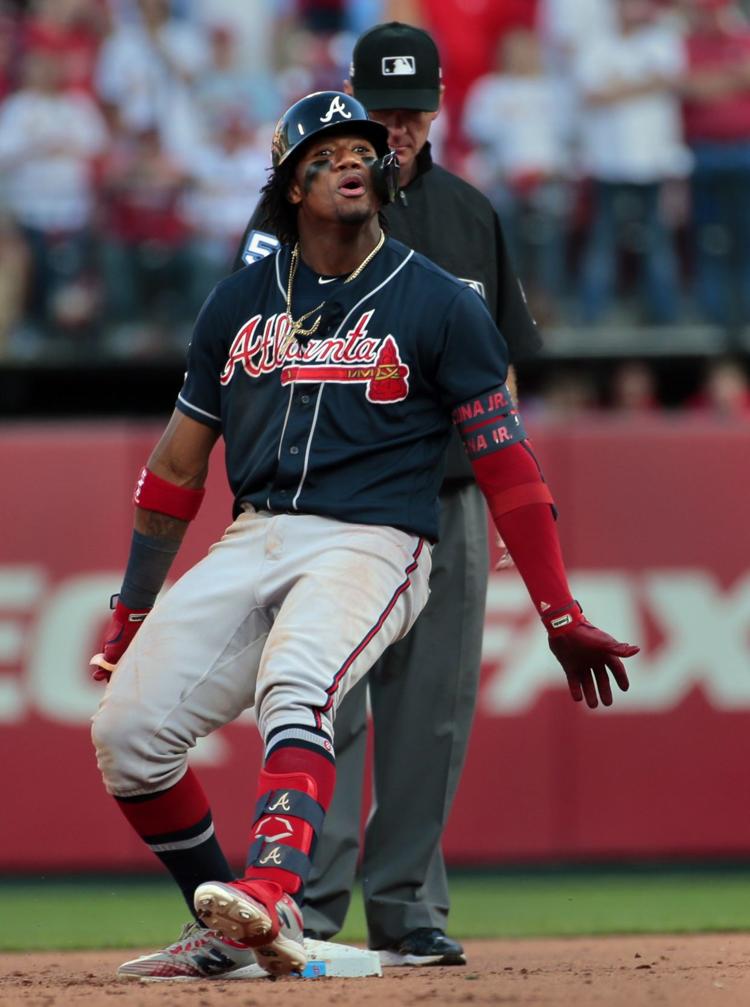 Cardinals force deciding fifth game of the NLDS with a 5-4 win over the Braves in the 10th inning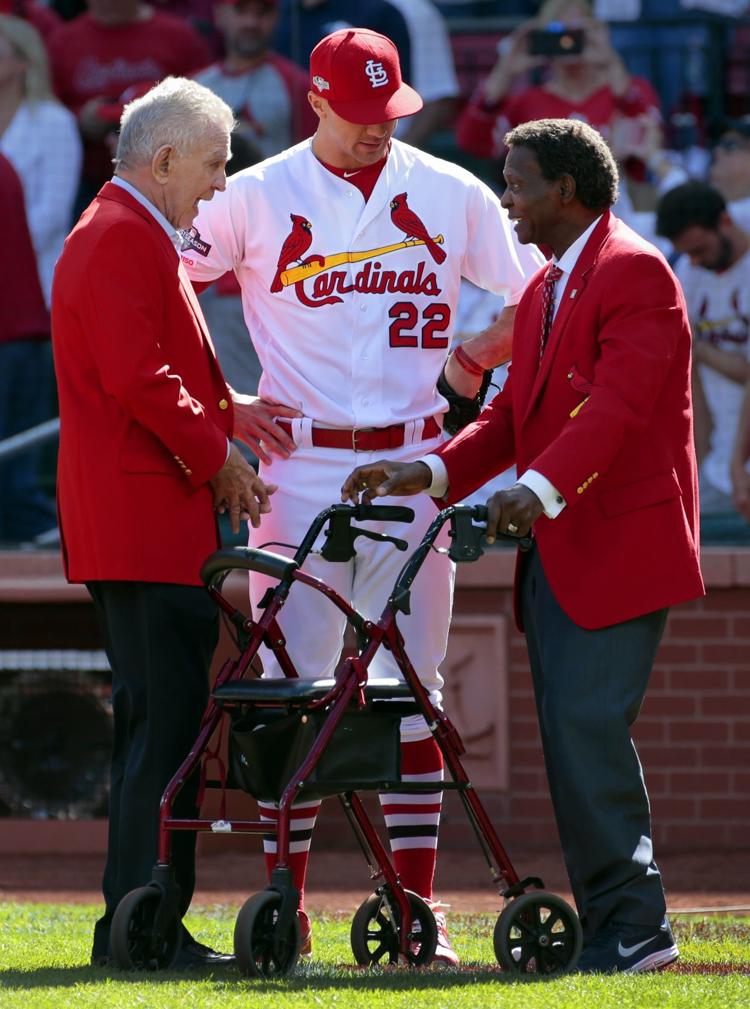 Cardinals force deciding fifth game of the NLDS with a 5-4 win over the Braves in the 10th inning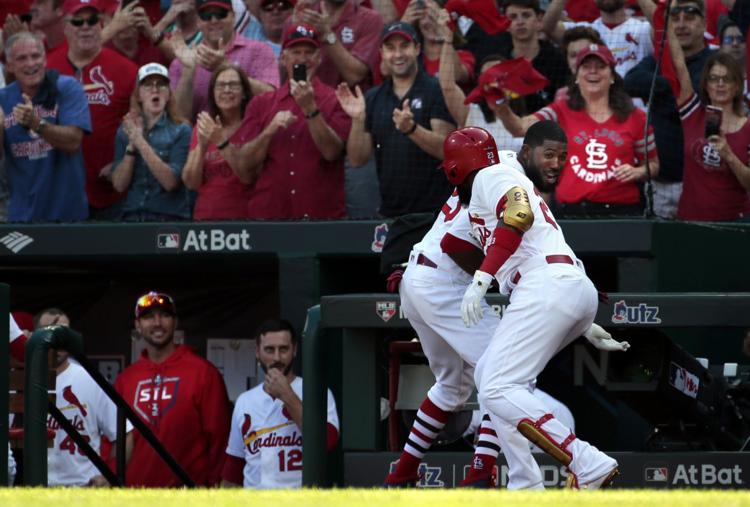 Cardinals force deciding fifth game of the NLDS with a 5-4 win over the Braves in the 10th inning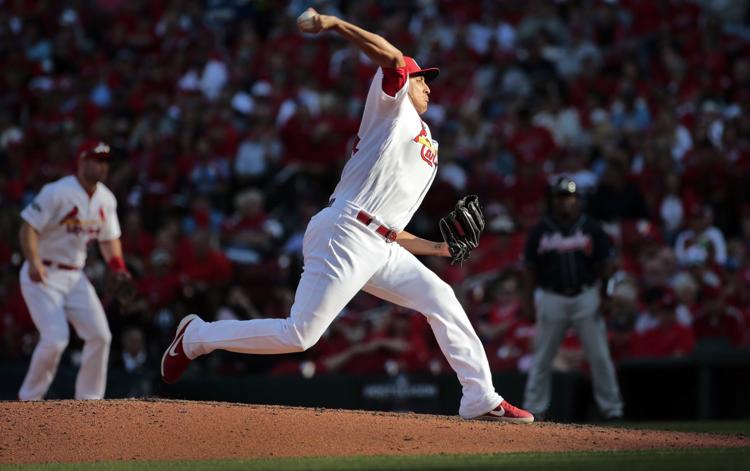 Cardinals force deciding fifth game of the NLDS with a 5-4 win over the Braves in the 10th inning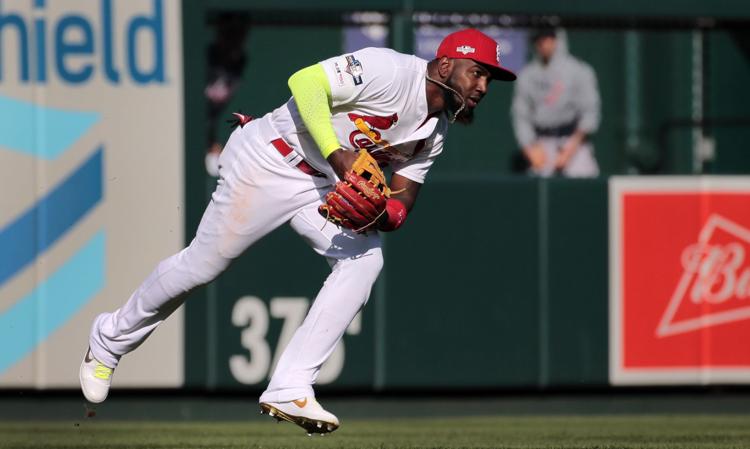 Cardinals force deciding fifth game of the NLDS with a 5-4 win over the Braves in the 10th inning
Cardinals force deciding fifth game of the NLDS with a 5-4 win over the Braves in the 10th inning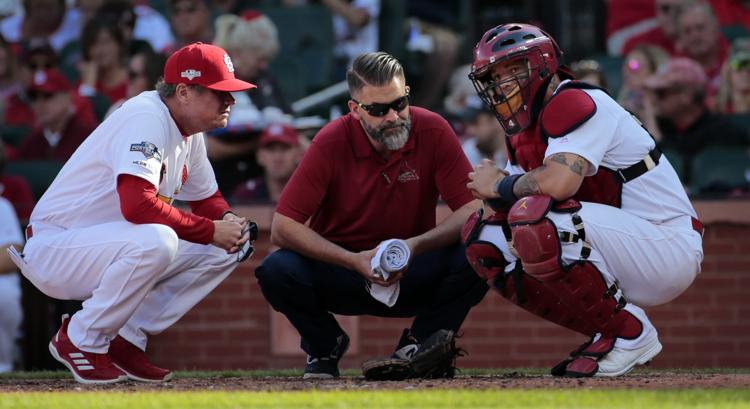 Cardinals force deciding fifth game of the NLDS with a 5-4 win over the Braves in the 10th inning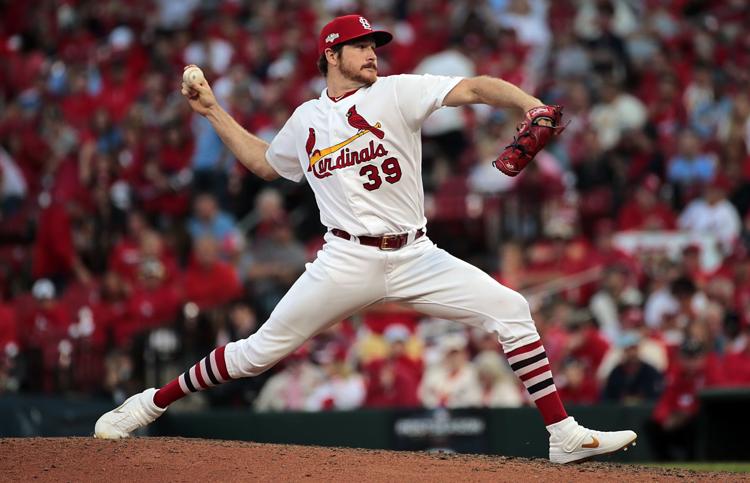 Cardinals force deciding fifth game of the NLDS with a 5-4 win over the Braves in the 10th inning
Atlanta Braves vs St. Louis Cardinals, Game 4 NLDS in St. Louis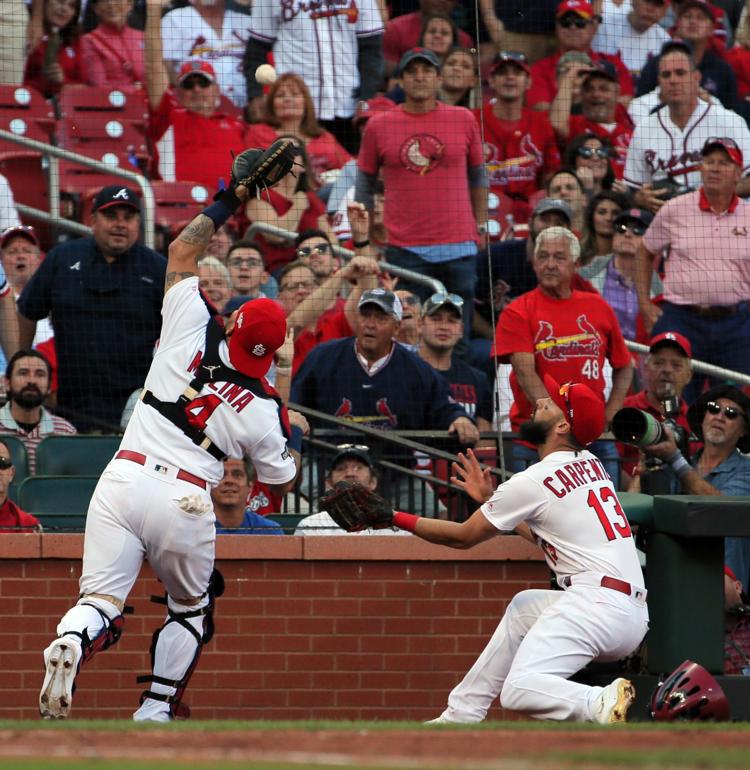 Atlanta Braves vs St. Louis Cardinals, Game 4 NLDS in St. Louis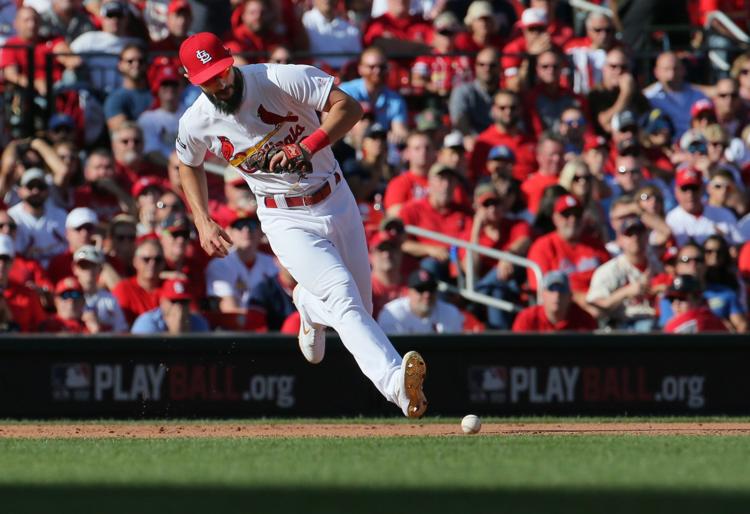 Atlanta Braves vs St. Louis Cardinals, Game 4 NLDS in St. Louis
Atlanta Braves vs St. Louis Cardinals, Game 4 NLDS in St. Louis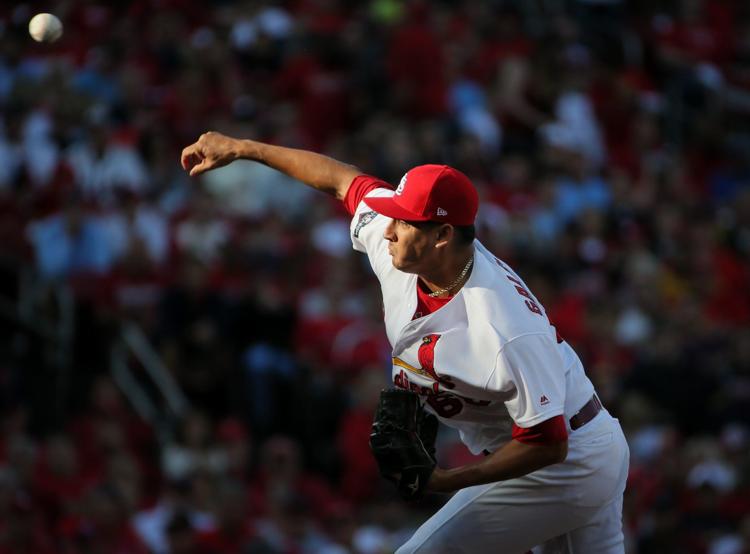 Atlanta Braves vs St. Louis Cardinals, Game 4 NLDS in St. Louis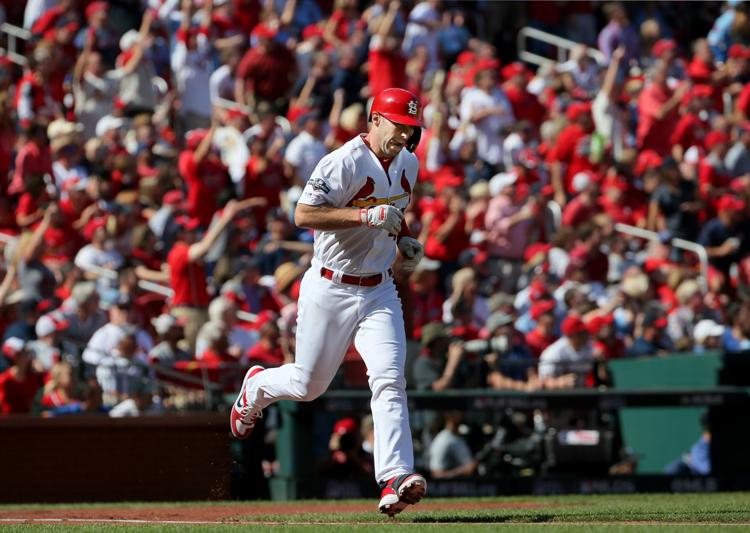 Atlanta Braves vs St. Louis Cardinals, Game 4 NLDS in St. Louis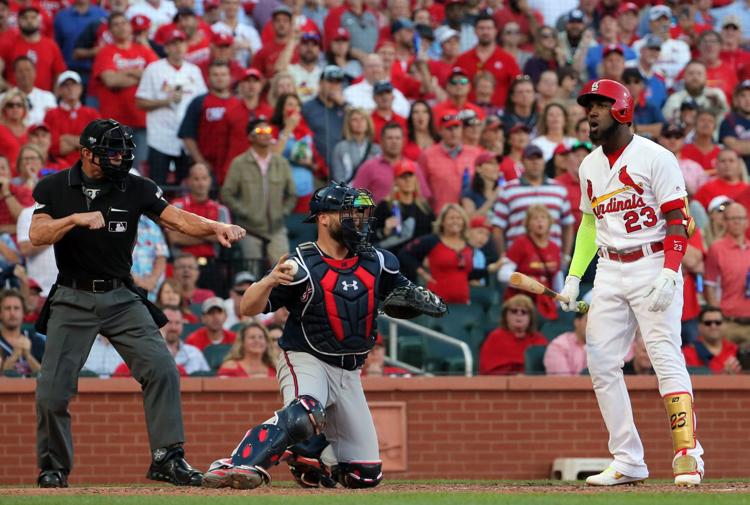 Atlanta Braves vs St. Louis Cardinals, Game 4 NLDS in St. Louis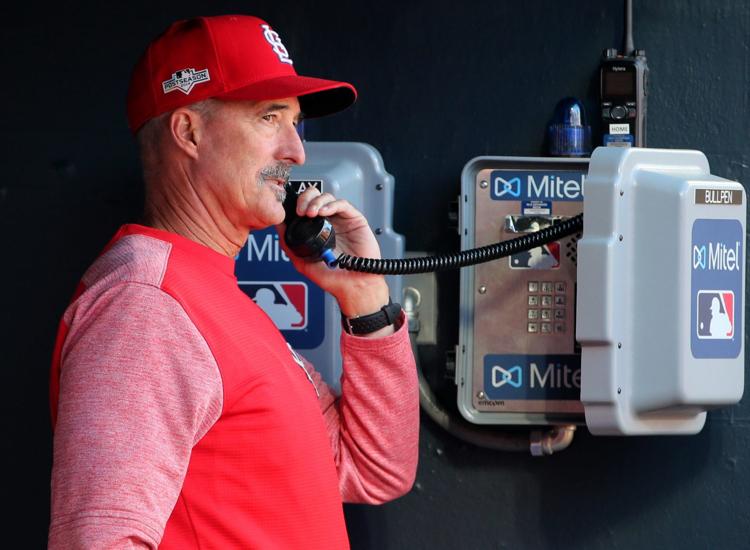 Atlanta Braves vs St. Louis Cardinals, Game 4 NLDS in St. Louis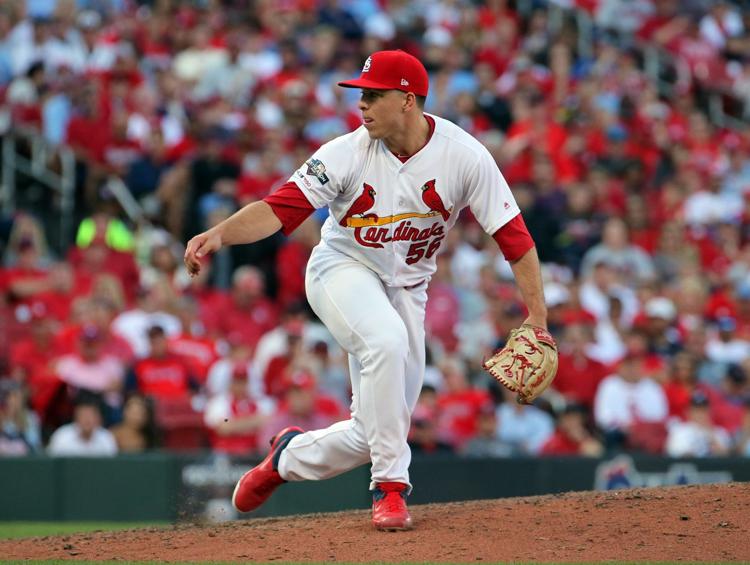 Atlanta Braves vs St. Louis Cardinals, Game 4 NLDS in St. Louis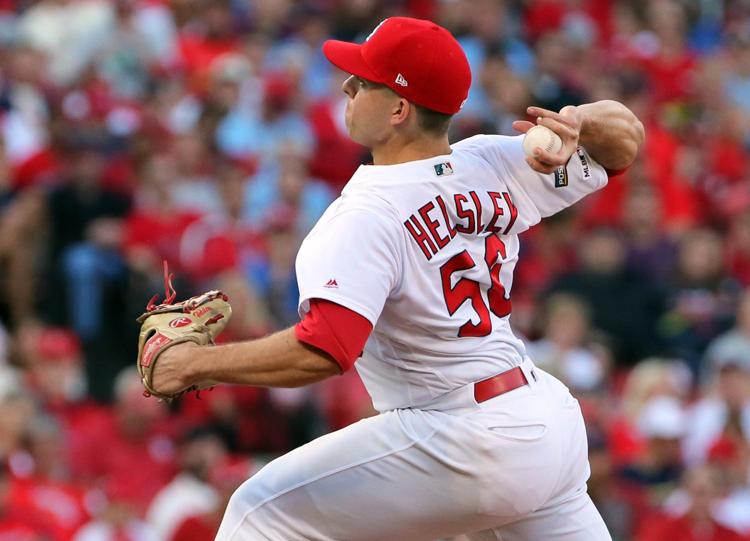 Atlanta Braves vs St. Louis Cardinals, Game 4 NLDS in St. Louis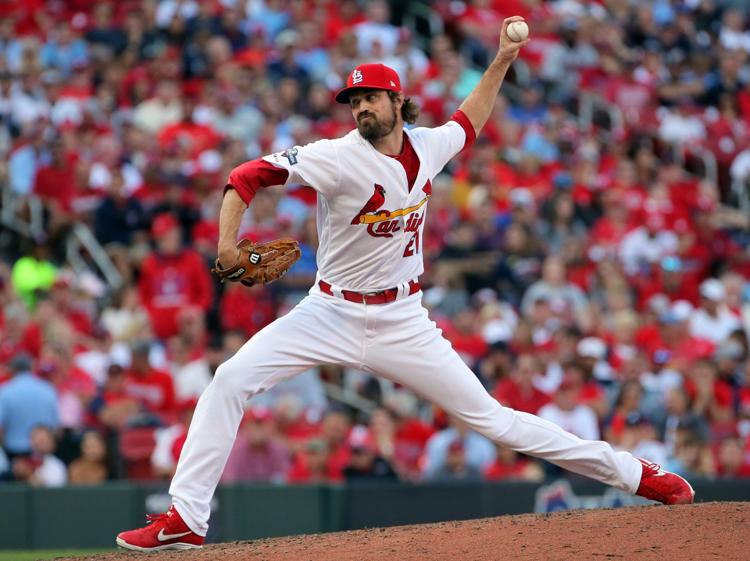 Atlanta Braves vs St. Louis Cardinals, Game 4 NLDS in St. Louis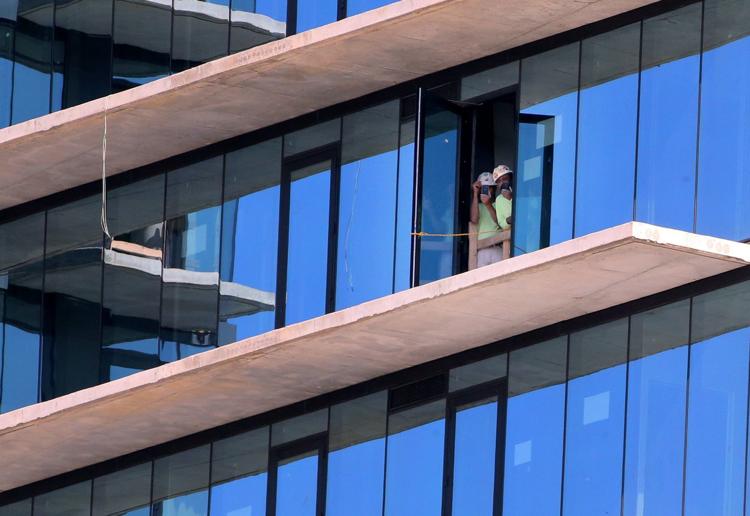 Atlanta Braves vs St. Louis Cardinals, Game 4 NLDS in St. Louis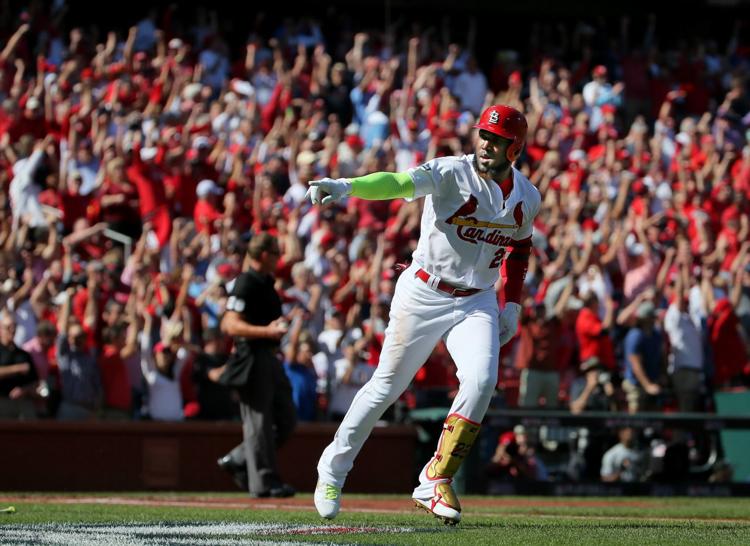 Atlanta Braves vs St. Louis Cardinals, Game 4 NLDS in St. Louis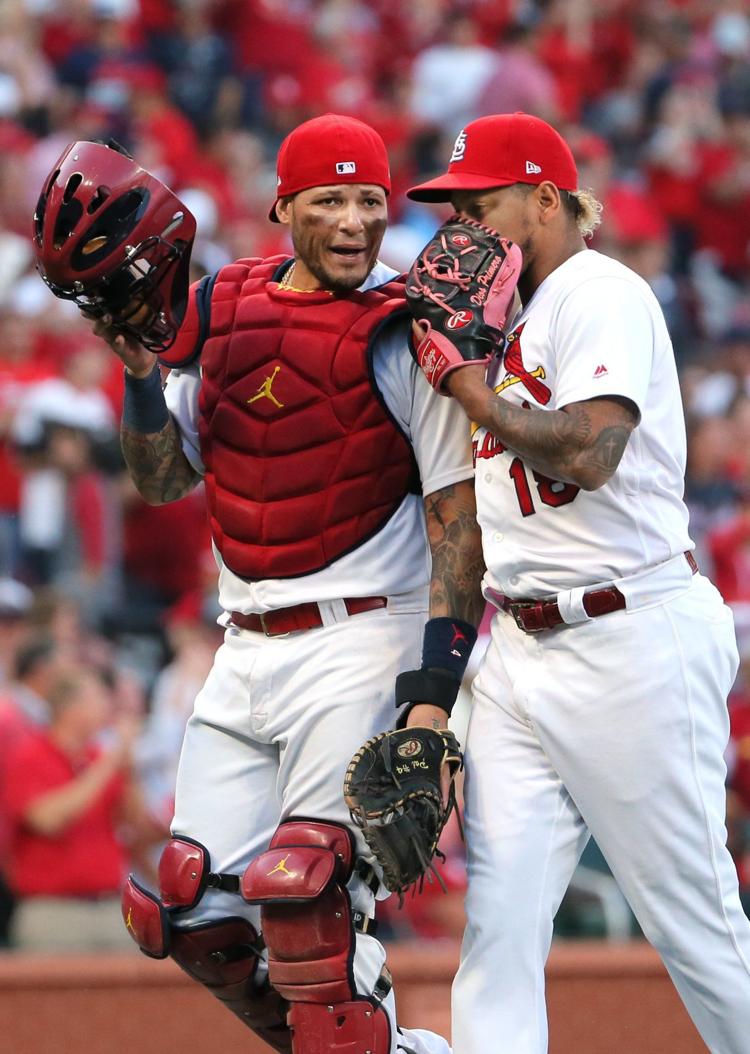 Atlanta Braves vs St. Louis Cardinals, Game 4 NLDS in St. Louis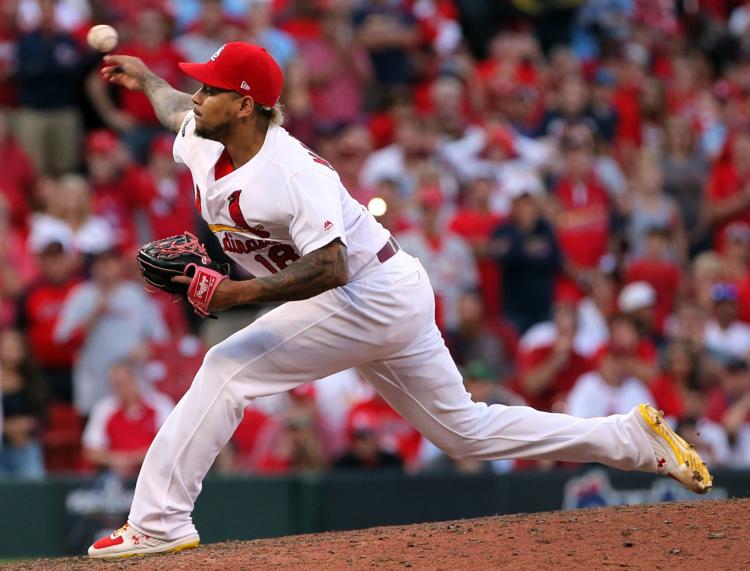 Atlanta Braves vs St. Louis Cardinals, Game 4 NLDS in St. Louis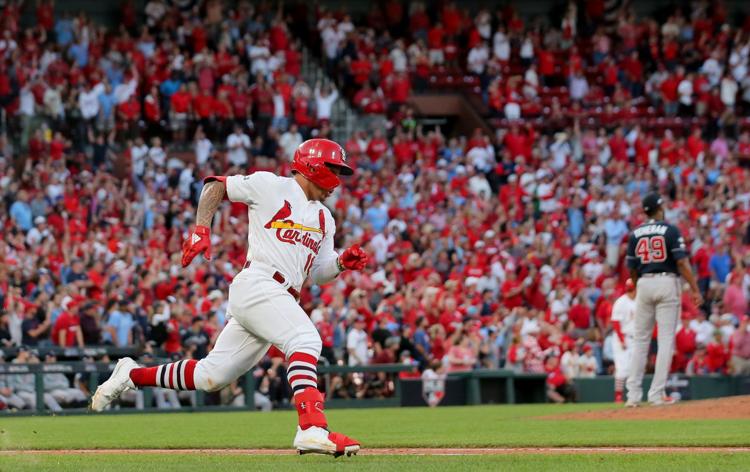 Atlanta Braves vs St. Louis Cardinals, Game 4 NLDS in St. Louis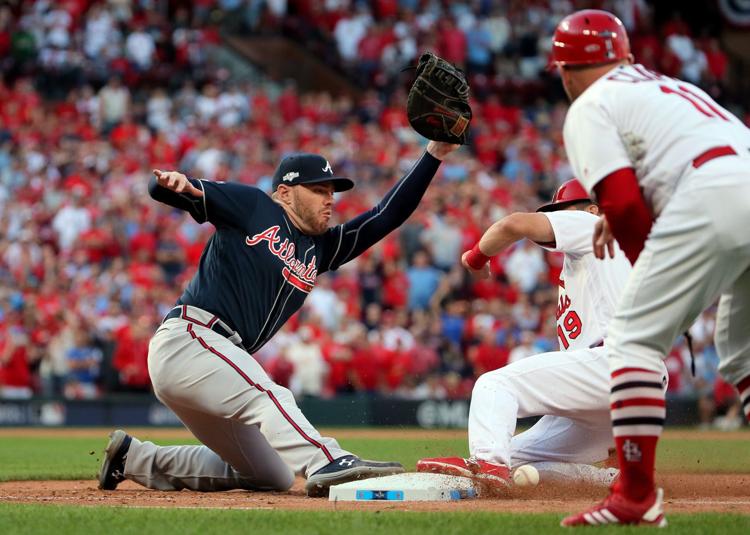 Atlanta Braves vs St. Louis Cardinals, Game 4 NLDS in St. Louis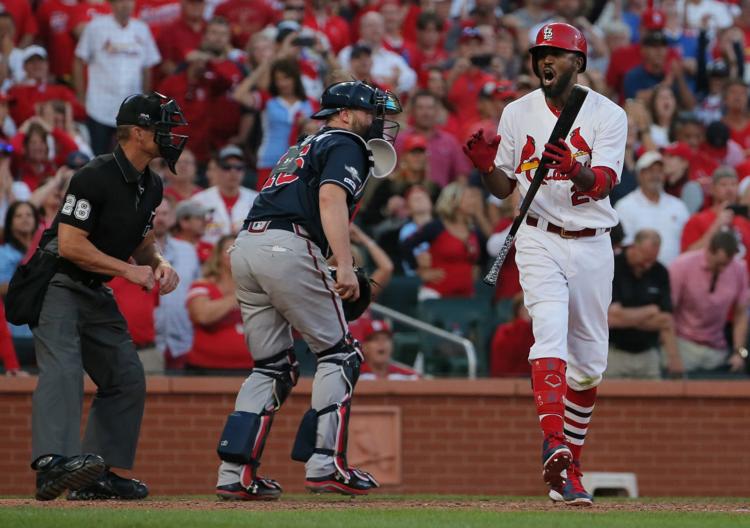 NO headline in galleries