The Cardinals were held to two hits, one by the pitcher, in a numbing 6-0 loss to the Miami Marlins on Tuesday night. So four regulars were subbed out for Wednesday's lineup although manager Mike Shildt said it didn't even smack of a "shakeup."
First baseman Paul Goldschmidt, catcher Yadier Molina, second baseman Kolten Wong and center fielder Harrison Bader, all took a seat for a day. Goldschmidt was one for his last 22; Molina four for 27; Bader nothing for 16 and Wong nothing for nine.
But Shildt pointed out that the Cardinals had won six of eight before Tuesday's loss. "At some point," he said, "we can have a game we don't win and people (will say), 'The other team won.' We're not happy about it, but when you talk about shaking it up ...  it's definitely not to shake things up or get things going.
"We've won 11 of our last 17. If we go 6-4 (60 percent) over the last 100, we're going to have 91 wins. I don't believe a shakeup is necessary for a team that's played really good baseball and has just won five of its last seven on the road."
Shildt said that none of the players is injured, so that the day off was "rest related.
"We're in a stretch of 19 (games) in a row and we're just coming off a 10-day road trip. I'm pretty sure Yadi's not coming out this weekend in the Angels' series (Albert Pujols returns for the first time to Busch)," Shildt said.
"It was a good time to give (Rangel) Ravelo his first major-league start. And a good day to give Bader a blow. It just made sense all across the board."
Jose Martinez, who had sat out two games - he has missed just three all season - was in right field, Ravelo at first, Tommy Edman at second and Matt Wieters, nothing for 21 himself, behind the plate.
Either Ravelo or Edman, who was making his second start, will go back to Class AAA Memphis on Thursday when Yairo Munoz returns from the Dominican Republic where he had been on paternity leave for the birth of a daughter.
GOLDSCHMIDT HAD BEEN IN EVERY GAME
Goldschmidt, who popped up with the bases loaded and struck out twice on Tuesday, was the only player to have played in each of the Cardinals' 72 games this season although he had missed two previous starts. He was down to .255 and only 19 extra-base hits and Shildt said, "Today was, 'Take a blow, man. Take a little bit of a reset.'"
Shildt said that Goldschmidt just needed "a break from the game. We have a young man (Ravelo) who has done nothing but have success and who is a really, really good hitter.  He's earned his way up here. Hey, I'd like to give this guy a start. And this might be a good day to give Goldy a day off.''
STARTING IS NOT IN C. MARTINEZ FUTURE
Shildt said that righthanded reliever Carlos Martinez will not be built up to be a starter again, as Martinez had hoped to do after the All-Star break, at least not for the moment.
Martinez, because of shoulder issues, has had to step away from starting a couple of times in the last two seasons and Shildt said, "To put him back in that cycle again doesn't make a lot of sense when he's in a spot where he's had success and he's recovering.
"Carlos Martinez ... the 2013 version? Sure. But we're in 2019. Different circumstances. I can't say it will absolutely not happen. I'll never rule it out, but it's not in the forefront of my mentality."
REYES STILL AT MEMPHIS
Even though righthander Alex Reyes had, in essence, missed two full seasons because of arm injuries and surgeries, most in the Cardinals' hierarchy thought he would be contributing by mid-season, which the Cardinals are nine games from reaching.
He was on the opening-day roster but struggled with his control. He was sent to Memphis to start. He punched a wall with his left hand, breaking a finger. Once healed, he went back to Palm Beach to start and then to Memphis to start.
Reyes is 1-3 at Memphis after allowing 10 hits and six runs in five innings on Tuesday while striking out nine and throwing 95 pitches.
Shildt said, "I've been on record as saying it may not have been overly fair to Alex - and I'll take responsibility for that," to keep him at the start of the season.
"Plugging him right back into major-league competition after basically two years' off probably wasn't the most reasonable ask," said Shildt, who added the Cardinals' reports from Memphis read better than the box scores.
WACHA TO FACE PUJOLS; WAINO WON'T
Michael Wacha will face the Los Angeles Angels for the first time in his career Friday, meaning that he will be facing Pujols for the first time. There will be a pause, perhaps a long one, as the ovation from the Busch Stadium crowd spills forth when Pujols bats for the first time although Wacha said, "I haven't been thinking about it too much. But, obviously, this guy is absolutely a legend here."
Former Pujols teammate Adam Wainwright, who will pitch against Miami on Thursday night when he comes off the injured list, thus won't face Pujols and the Angels. "Not unless I get in to pinch-hit," he said. "Or pinch-pitch." Neither is likely.
Former Cardinal farmhand Zac Gallen, a righthander acquired by Miami in the Marcell Ozuna deal, will get his first big-league start against Wainwright.
St. Louis Cardinals take on the Miami Marlins at Busch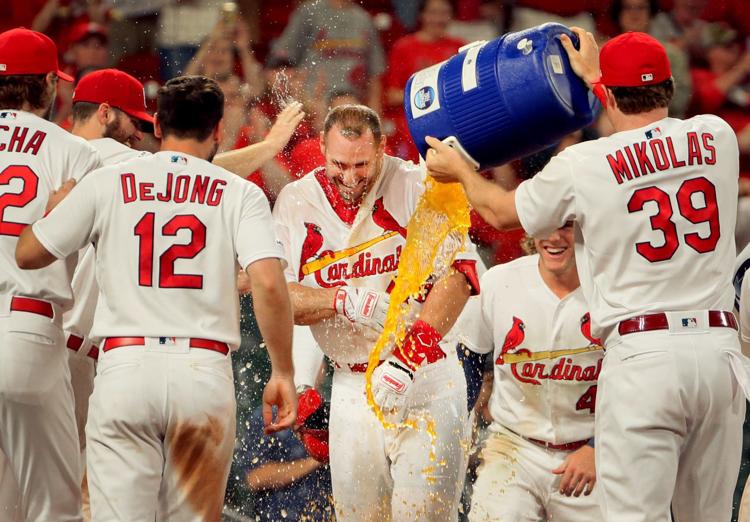 St. Louis Cardinals take on the Miami Marlins at Busch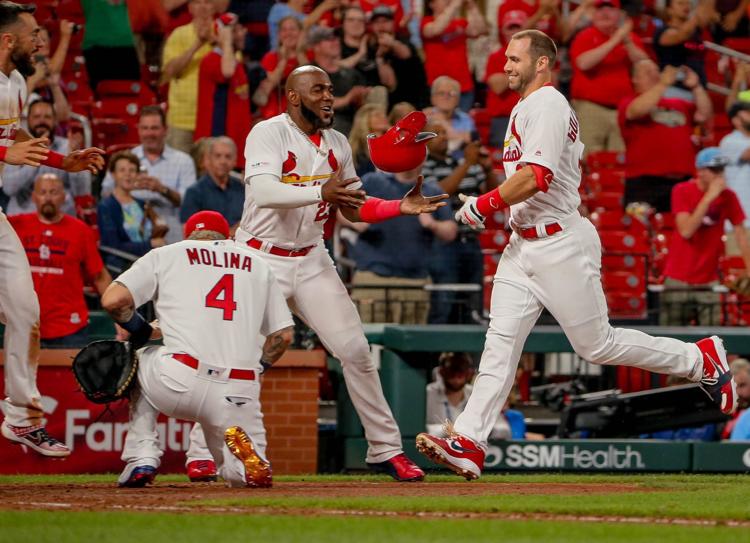 St. Louis Cardinals take on the Miami Marlins at Busch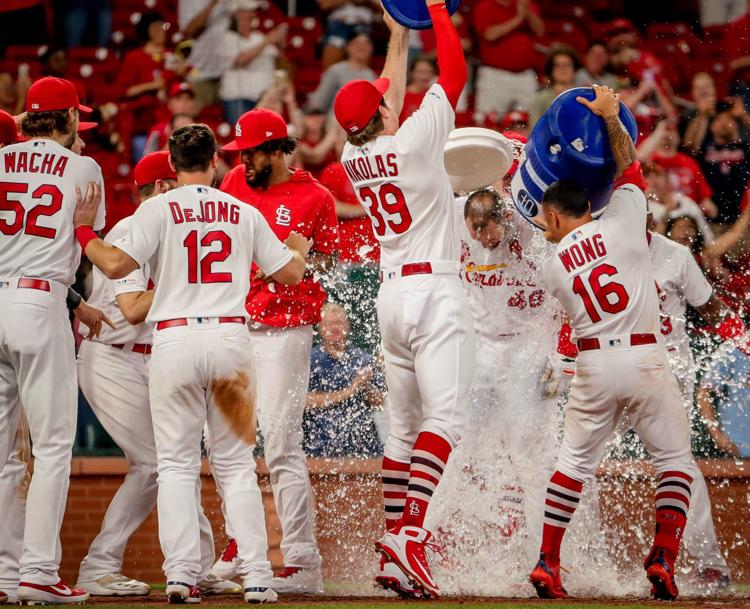 St. Louis Cardinals take on the Miami Marlins at Busch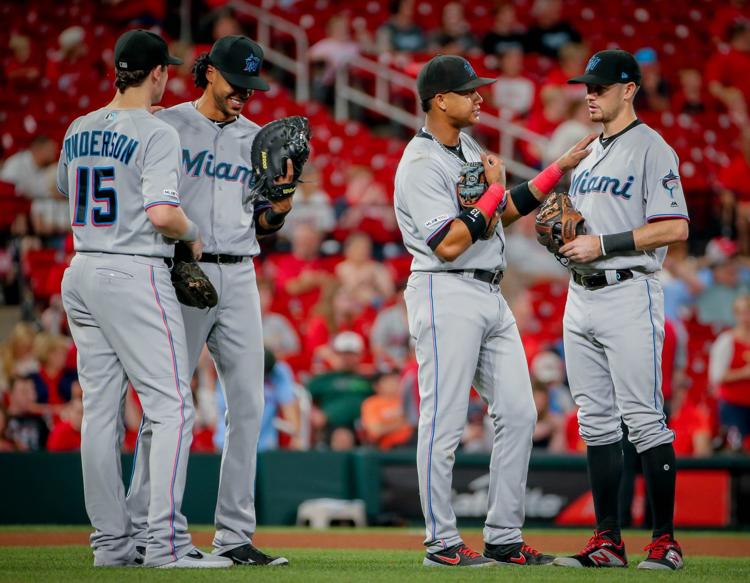 St. Louis Cardinals take on the Miami Marlins at Busch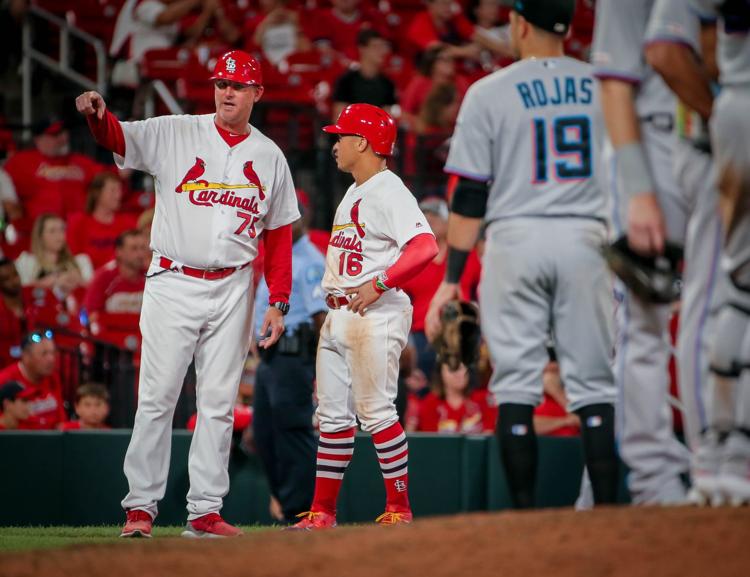 St. Louis Cardinals take on the Miami Marlins at Busch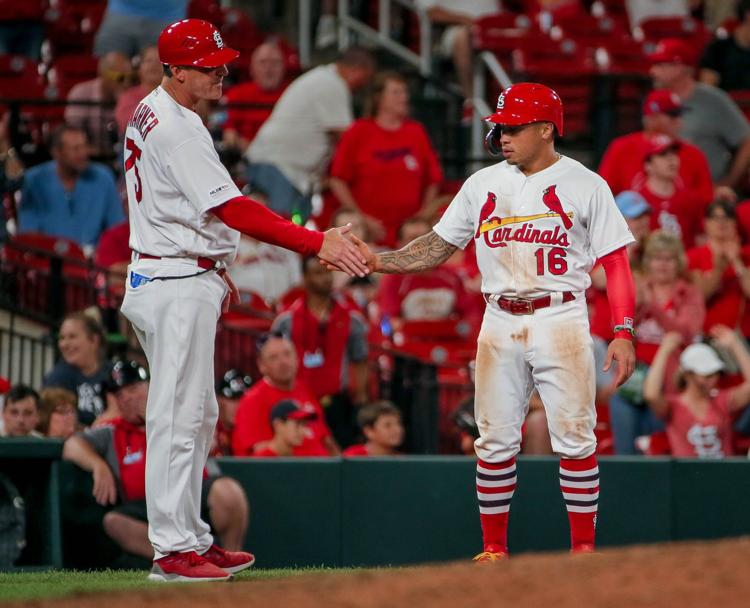 St. Louis Cardinals take on the Miami Marlins at Busch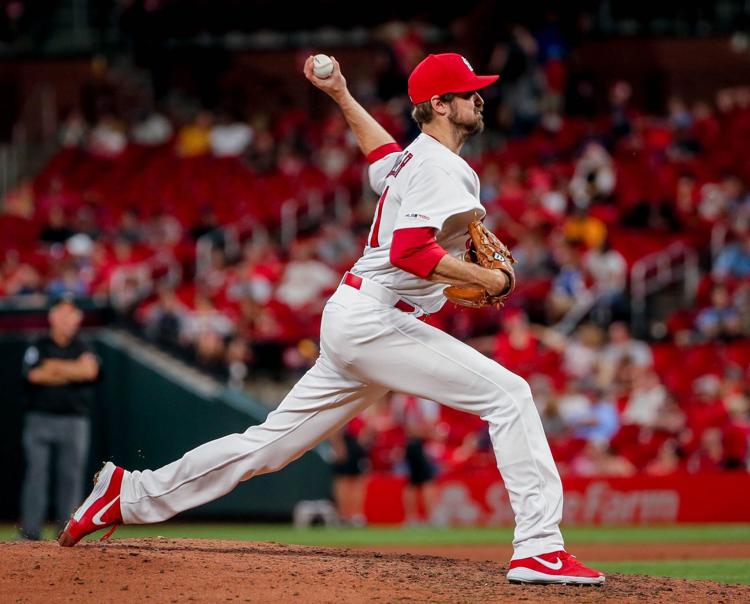 St. Louis Cardinals take on the Miami Marlins at Busch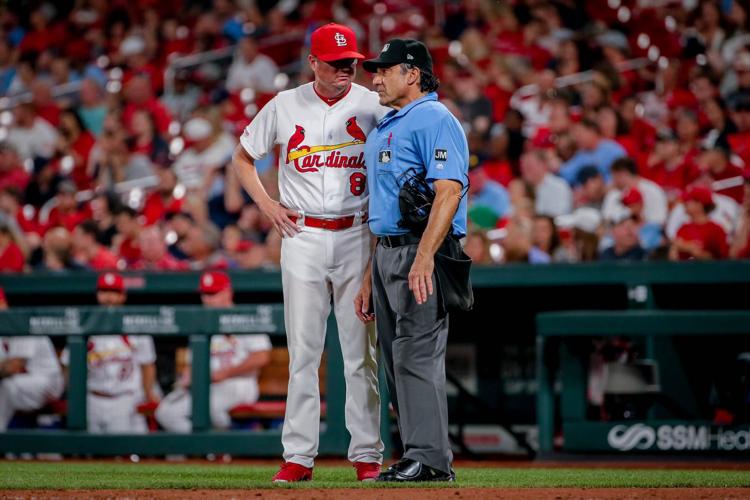 St. Louis Cardinals take on the Miami Marlins at Busch
St. Louis Cardinals take on the Miami Marlins at Busch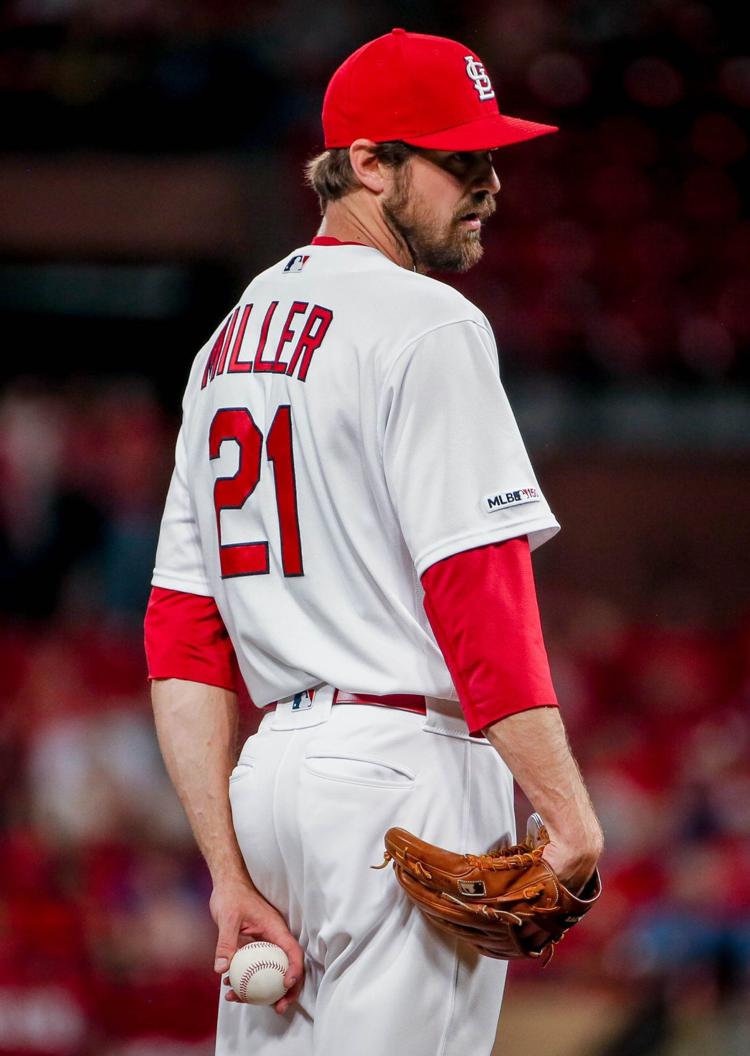 St. Louis Cardinals take on the Miami Marlins at Busch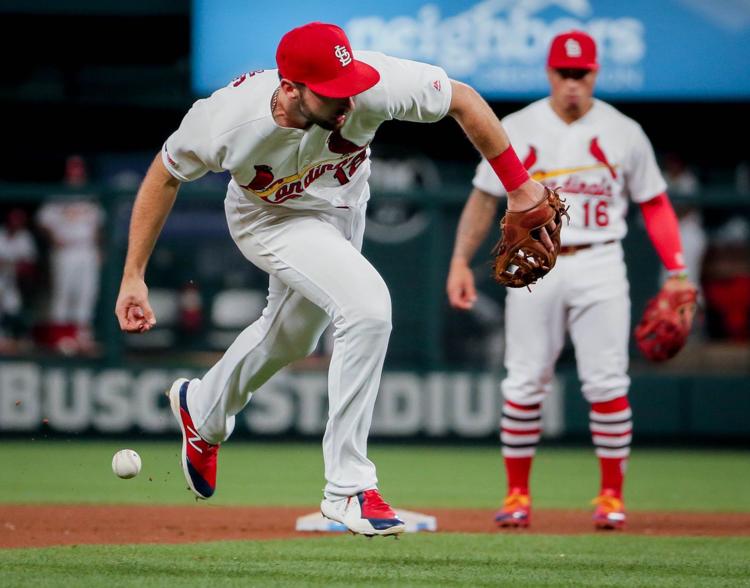 St. Louis Cardinals take on the Miami Marlins at Busch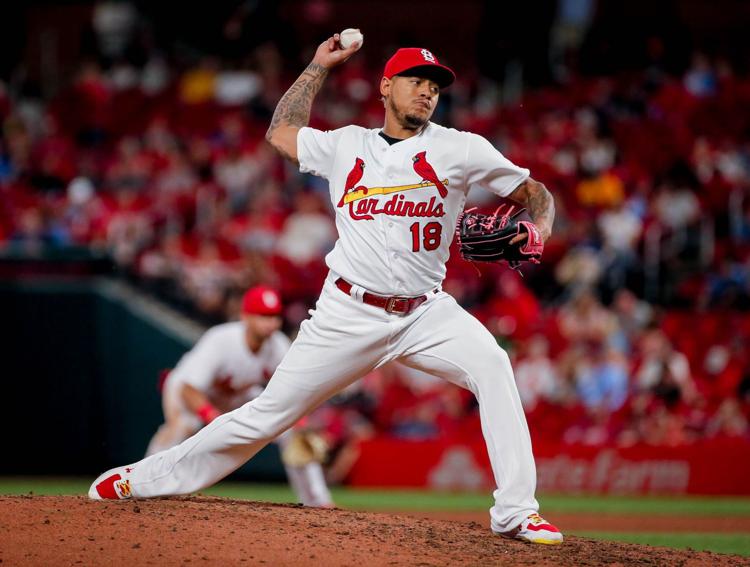 St. Louis Cardinals take on the Miami Marlins at Busch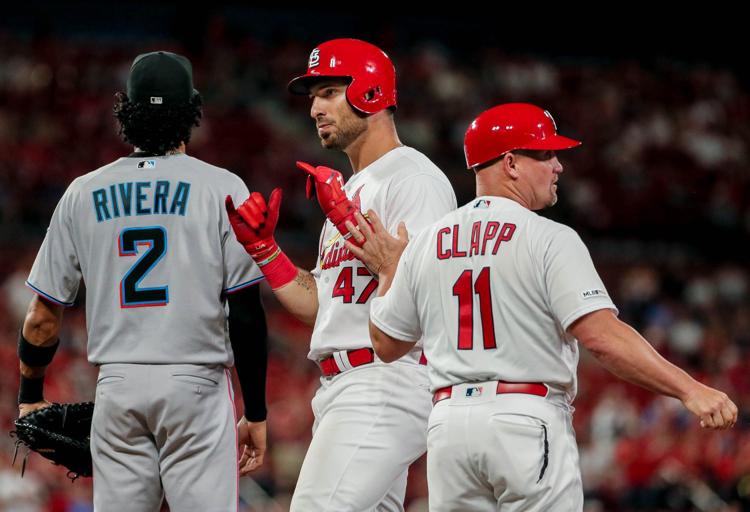 St. Louis Cardinals take on the Miami Marlins at Busch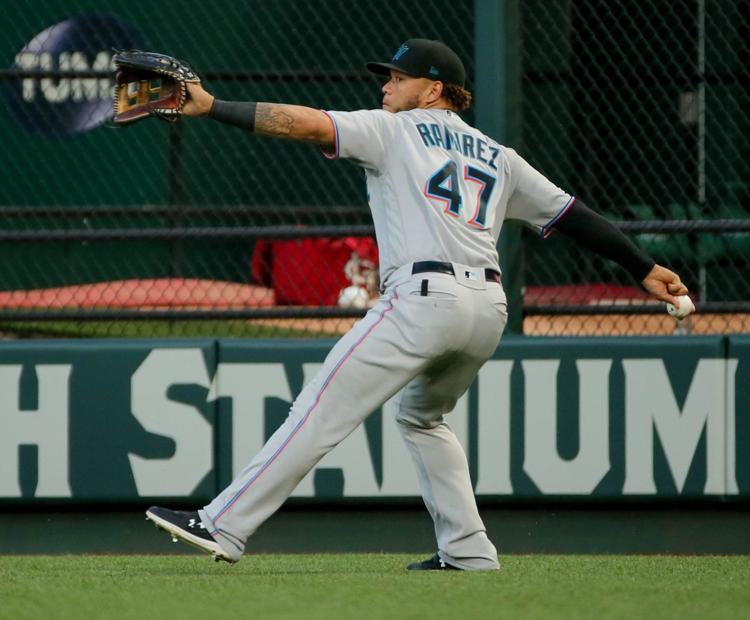 St. Louis Cardinals take on the Miami Marlins at Busch
St. Louis Cardinals take on the Miami Marlins at Busch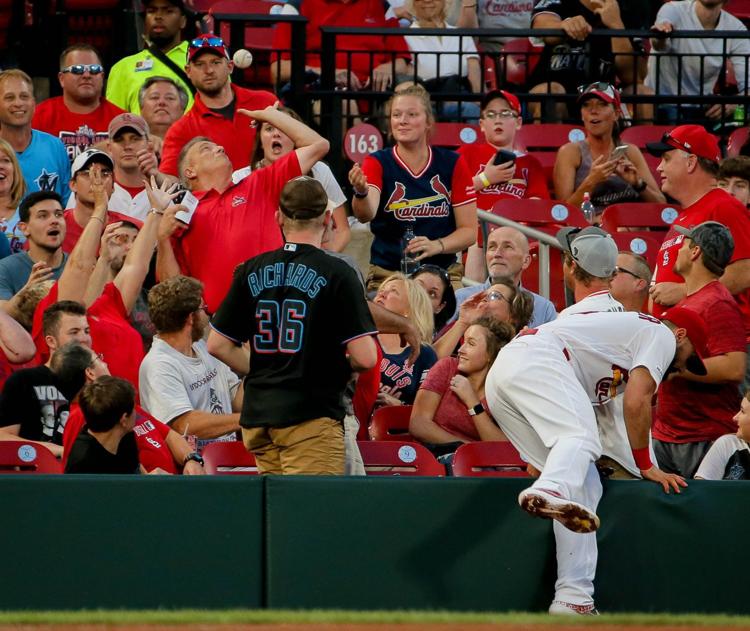 St. Louis Cardinals take on the Miami Marlins at Busch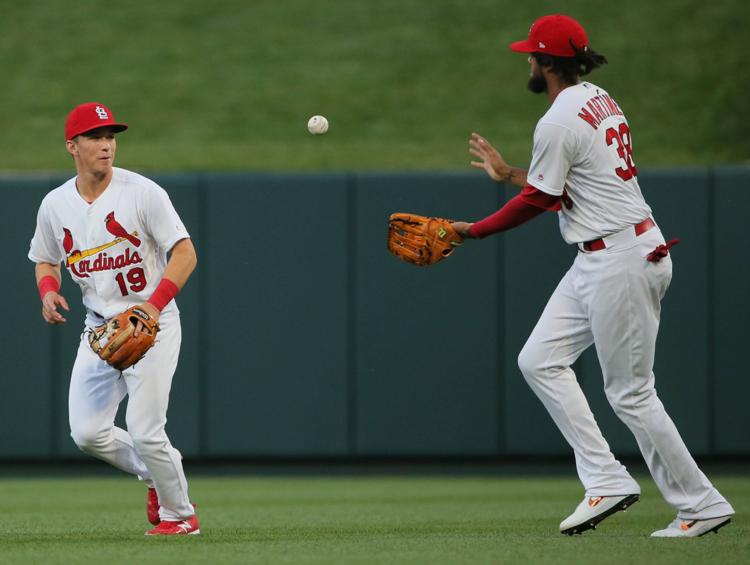 St. Louis Cardinals take on the Miami Marlins at Busch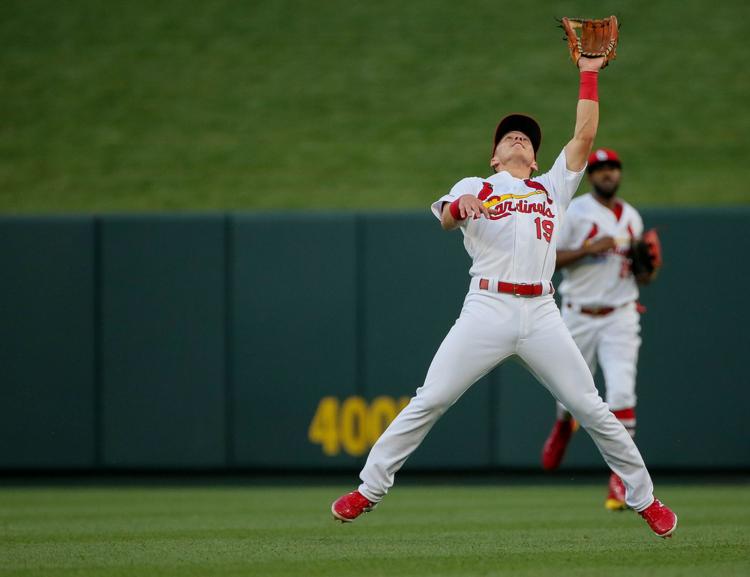 St. Louis Cardinals take on the Miami Marlins at Busch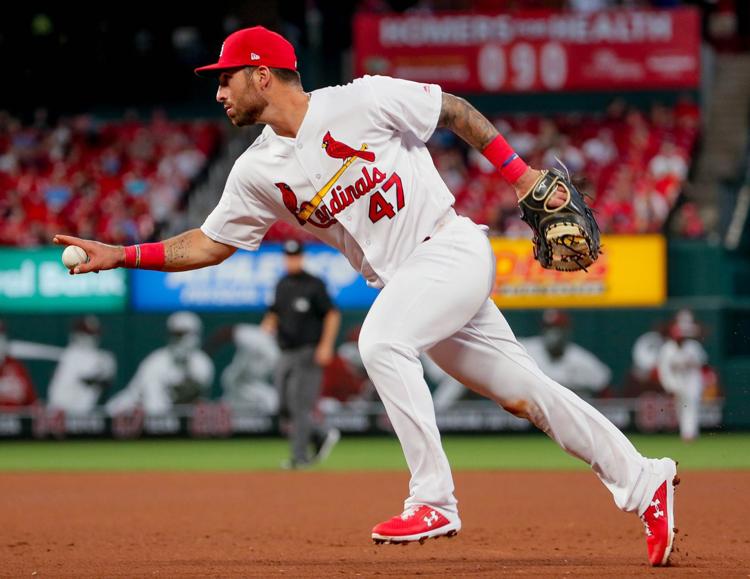 St. Louis Cardinals take on the Miami Marlins at Busch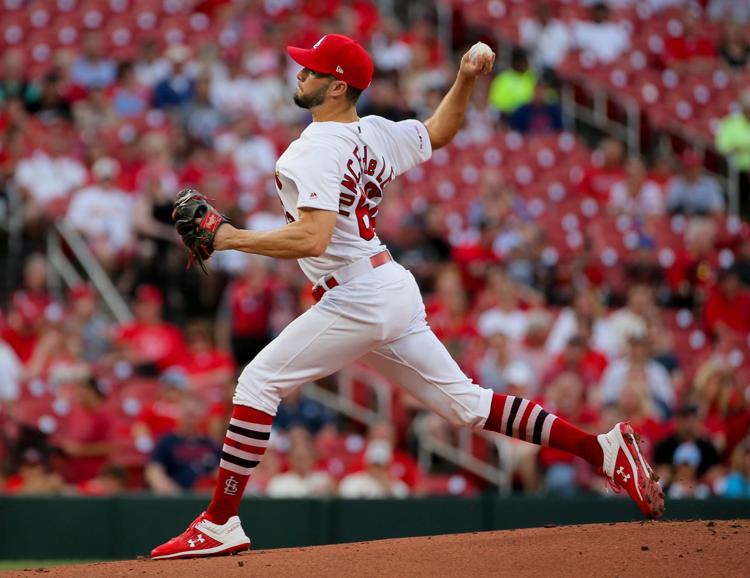 St. Louis Cardinals take on the Miami Marlins at Busch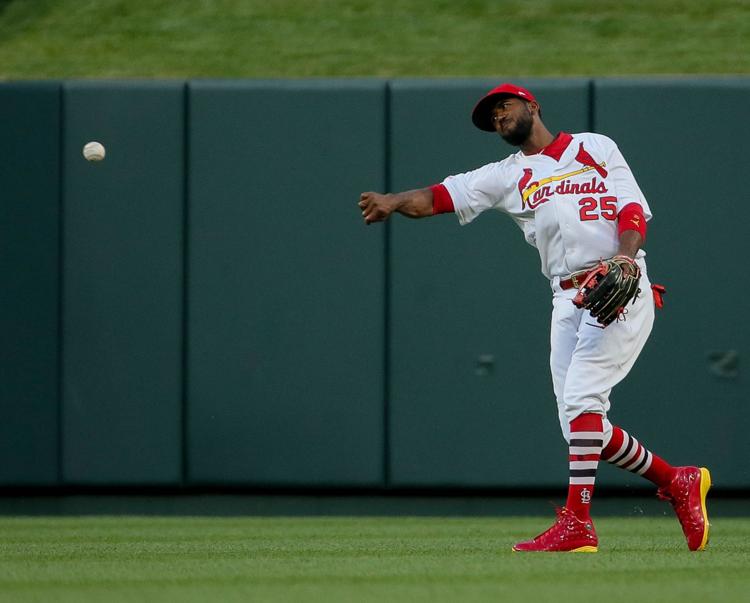 St. Louis Cardinals take on the Miami Marlins at Busch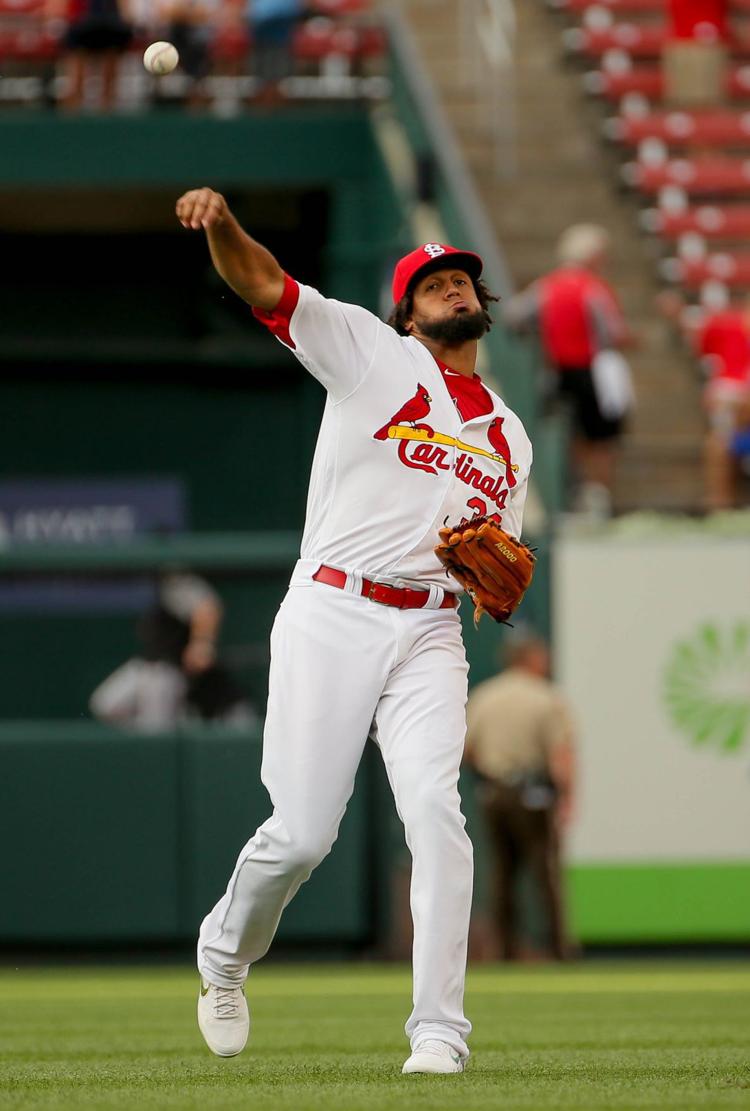 St. Louis Cardinals take on the Miami Marlins at Busch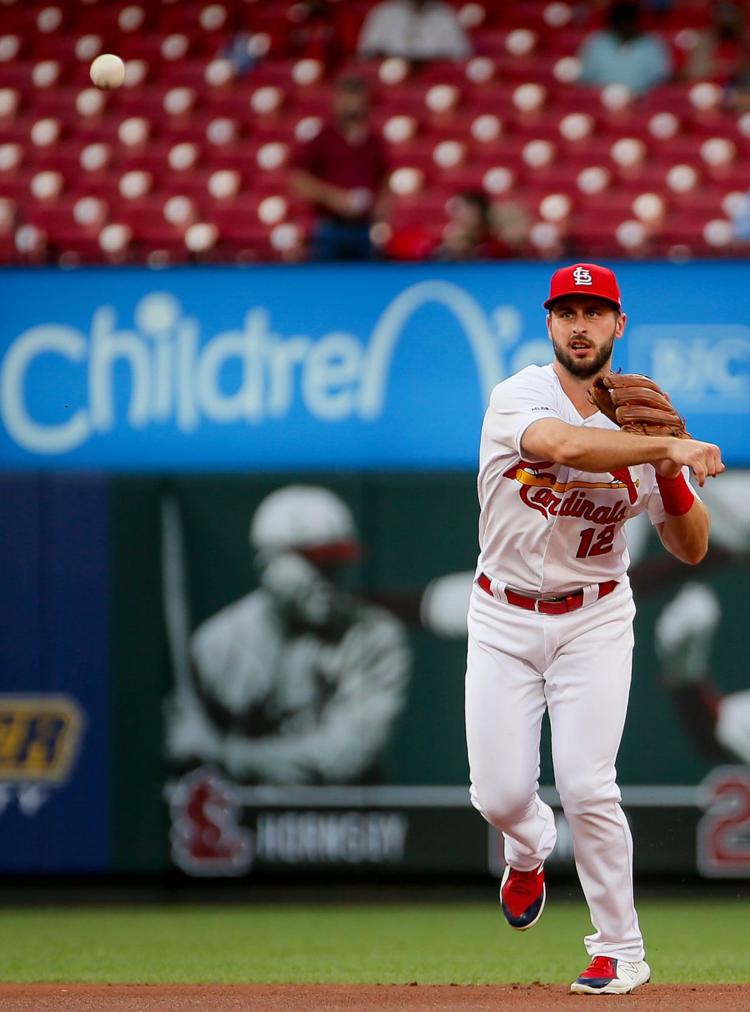 St. Louis Cardinals take on the Miami Marlins at Busch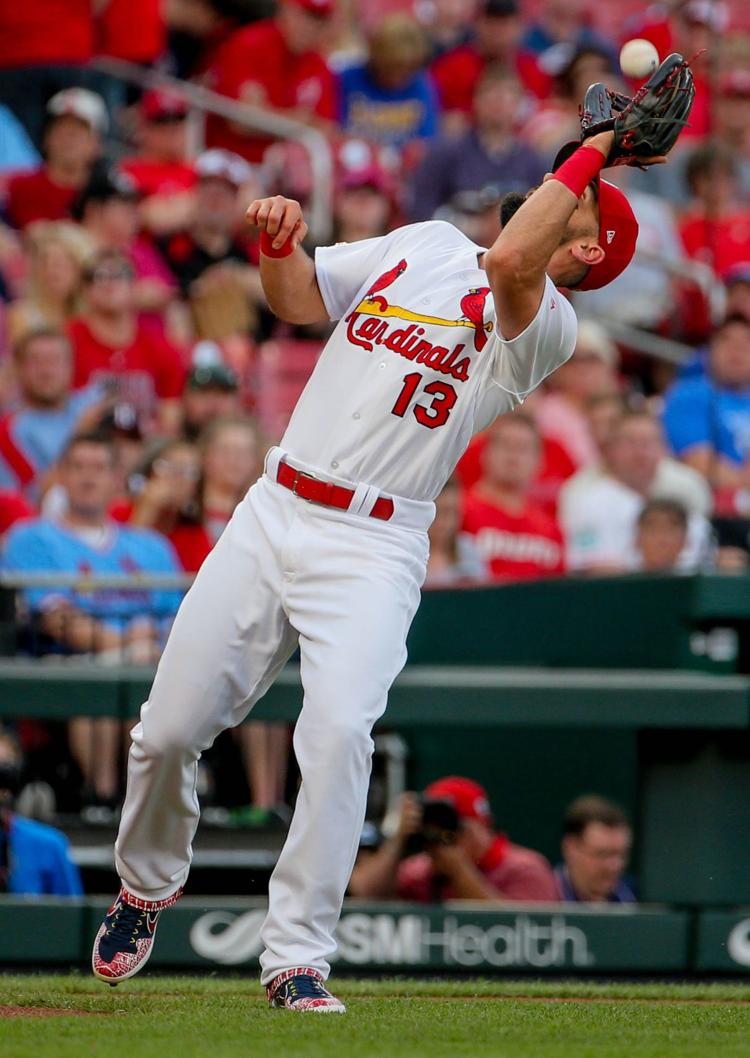 St. Louis Cardinals take on the Miami Marlins at Busch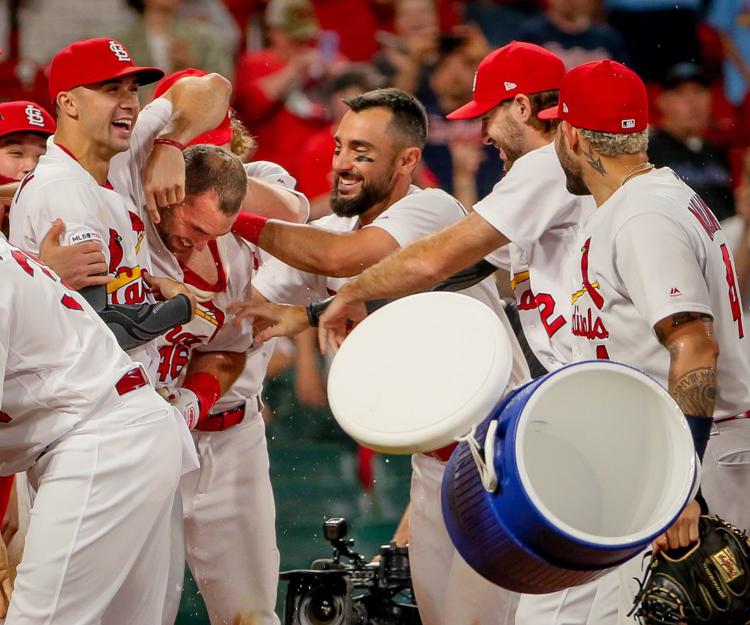 St. Louis Cardinals take on the Miami Marlins at Busch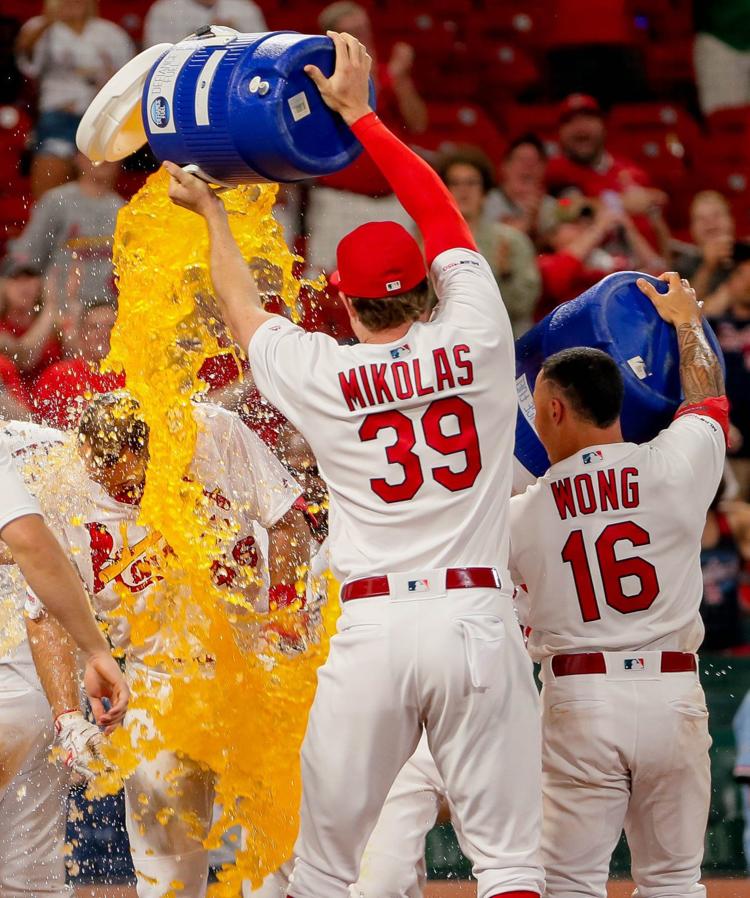 St. Louis Cardinals take on the Miami Marlins at Busch
St. Louis Cardinals take on the Miami Marlins at Busch