Cardinals quick-tempo starter Miles Mikolas knows hitters are going to step out, loiter and try to throw off his pace. But what made him quick-tempered Thursday was when an umpire helped.
In the seventh inning of Game 1, with his team trailing 3-0, Mikolas delivered a clear strike to Cubs outfielder Nelson Velazquez. Home-plate umpire Adam Hamari waived it off, not because Velazquez called time but possibly because Velazquez was looking down at his feet in the batter's box. That cost Mikolas a strike — and the right-hander fumed, gesturing at the ump.
He called it "not my most professional moment."
But he had a point to make.
"It's one of those things where we talk about pace of play a lot: When is the hitter going to get dinged for pace of play?" Mikolas said after the Cardinals rallied to win, 4-3. "They took a strike away from me. Why not add a strike to the hitter right there? He's not ready. Why do we penalize the pitcher and take a strike away from me by calling time out of nowhere? He didn't call time. He's looking down."
Major League Baseball and the players' union will decide in the near future whether the 2023 season will feature a pitch clock, limiting the amount of time between pitches. Multiple minor leagues, including where Class AAA Memphis plays, already has one. Veteran pitchers in the Cardinals clubhouse have suggested that the rule is misnamed: It should be the "batter's clock."
Swift-working starters find themselves waiting on the hitter to get in the box regularly when current rules limit the times a batter can do that.
"If they want to call time, that's cool," Mikolas said. "But then when the shoe is on the other foot and the guy's looking down at his feet and I throw a strike the hitter can call late time and get it. I throw a strike, I don't get it. That's what is frustrating."
Neither Mikolas nor manager Oliver Marmol were satisfied with the explanation Hamari gave, and Marmol said the irritation simmered in the dugout until the rally. Mikolas ignored or quickly dispatched two baseballs thrown to him by Hamari. But when he was removed that same inning, the veteran did not glance Hamari's way or mutter any retort. Marmol lauded how Mikolas regained his composure — after unleashing a 97 mph and 96 mph fastball a few times.
"At the end of the day, we're talking about speeding up the game," Marmol said. "The guy's in the box, call the pitch. Bottom line the guy was in the box. Therefore, let's play baseball."
Cards, Cubs answer London's call
The oldest rivalry in baseball between two teams that have never relocated is going international. The Cardinals will host the Cubs for two games in London next June, the teams officially announced Thursday. The visit, originally scheduled for 2020 and canceled by the pandemic, will be played at London Stadium on June 24-25. The Cardinals will be the home club for both.
The return to London for the first time since the Yankees and Red Sox played there in 2019 will relaunch Major League Baseball's initiative to venture into Europe and other nontraditional sites. A series in Paris is in the future.
"Talk about expanding the overall reach of the game," Marmol said.
London Stadium, the home of the English Premiere League's West Ham United, was modified for the 2019 series and saw large foul territory and a jubilee of runs. Officials said the configuration will be slightly different for the Cardinals-Cubs after that dress rehearsal.
The Cardinals have previously played in neutral site series in Hawaii and Monterrey, Mexico. The London voyage will be the longest of a travel schedule that will likely set a record for most airmiles traveled by the Cardinals. The London series comes at the end of a road trip that also includes stops to face the Mets and Washington, according to an early version of the 2023 schedule. The Cardinals also travel to Seattle for a series in 2023.
Montgomery reports, eyes former team
Jordan Montgomery, the lefty acquired from the New York Yankees for center fielder Harrison Bader, arrived in St. Louis during Game 1 of Thursday's doubleheader and quickly found a spot in the dugout next to veteran Adam Wainwright. He explained later that he has "a lot to learn from Waino." Montgomery, a 6-foot-6 starter, threw a bullpen session for his new team Thursday afternoon, and that sets him up to start Saturday — vs. his former team.
Montgomery was 3-3 in a team-high 21 starts for the Yankees as they have rolled to more than 70 wins and a lead in the beastly American League East. He said facing that team will be "a little weird at first, but once I get out there and start competing I'll black out and just go after them."
To make room for Montgomery on the active roster, the Cardinals optioned lefty Zack Thompson to Class AAA Memphis.
Surgery ends VerHagen's season
Drew VerHagen, the right-hander who made a bid during spring training to be part of the rotation, had an inconsistent season come to an end Wednesday when it was determined he would need surgery to address persisting pain in his right hip. VerHagen will have a "clean up" of the hip in the coming weeks, miss the remainder of the season, and prepare to return to the Cardinals in spring.
He signed a two-year deal with the Cardinals to return from Japan.
VerHagen, 31, went 3-1 with a 6.65 ERA in 21⅔ innings spread over 19 relief appearances. He struck out 18, but also complicated those outings with 14 walks and five home runs allowed. The Cardinals were enamored with the metrics spinning off his pitches — data that suggested he had a swing-and-miss fastball, velocity and a curveball that rated alongside Adam Wainwright's. What VerHagen lacked was the consistency to access those traits. He traced that back to the soreness in his hip, which may also connect to shoulder soreness.
"I think it was more limiting in his ability out of the 'pen to go back-to-back and recover," Marmol said. "The next day he'd feel it a lot worse. There were times when he was rested and while warming up, he'd feel it. At that point, it gets a little bit in your head as far as ways to overcompensate for it. And you can see the variability in what his fastball was doing."
The Cardinals will see if health yields results their data suggests.
"Get what we signed up for," Marmol said.
Flaherty, etc.
Jack Flaherty (shoulder) will rejoin the team Saturday in St. Louis so the major-league staff and athletic trainers can evaluate his recovery and determine how soon he'll start a rehab assignment. The hope is that it will be begin imminently so that he can build up arm strength as a starter. Flaherty has been throwing bullpens near his home in Los Angeles, and the reports have been encouraging, Marmol said. Flaherty has been on the injured list since June 27. ... Fresh off eight shutout innings in Washington, Andre Pallante learned he would be returned to the bullpen. But because of his performance in a pinch this season, the rotation could be in his long-range future. "I don't want to limit him," Marmol said. "He has the ability to be in our rotation, for sure. As early as next year."
Photos: St. Louis Cardinals beat Chicago Cubs 7-2
Chicago Cubs vs St. Louis Cardinals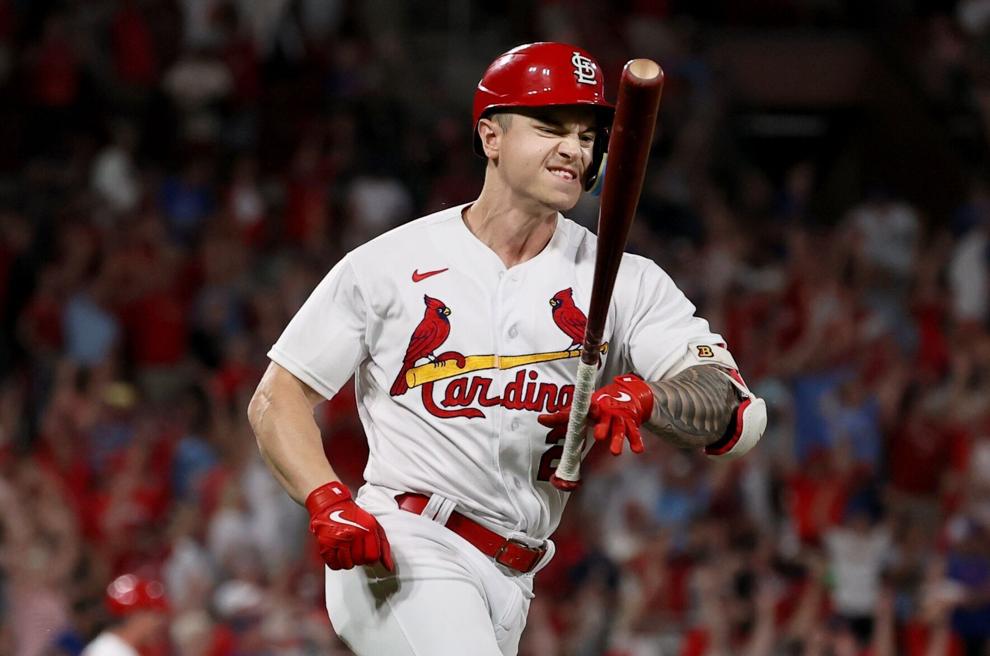 Chicago Cubs vs St. Louis Cardinals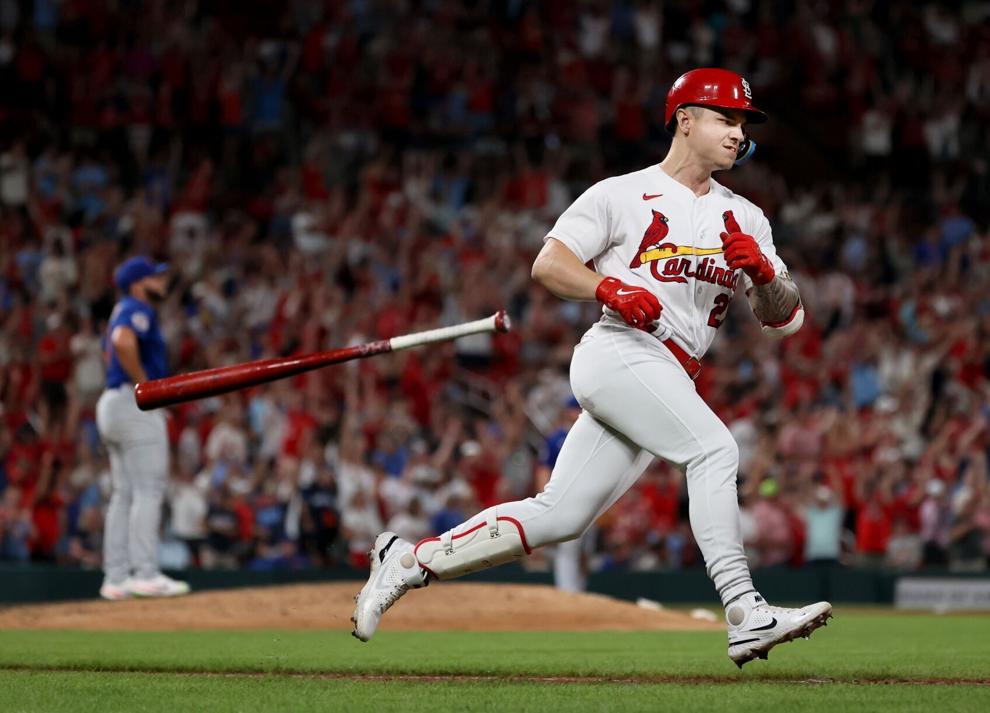 Chicago Cubs vs St. Louis Cardinals
Chicago Cubs vs St. Louis Cardinals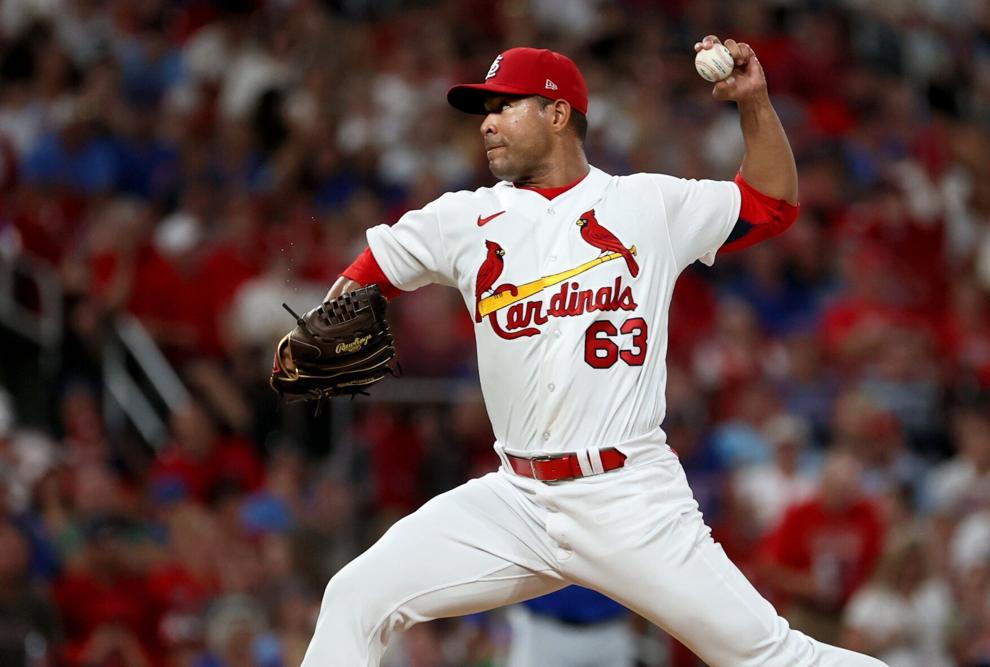 Chicago Cubs vs St. Louis Cardinals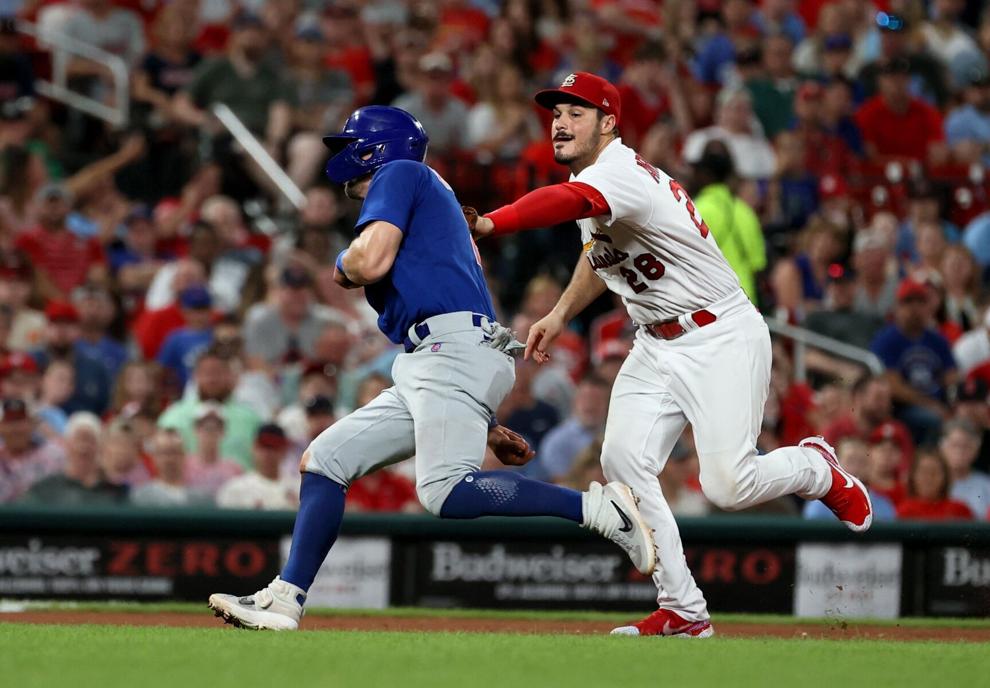 Chicago Cubs vs St. Louis Cardinals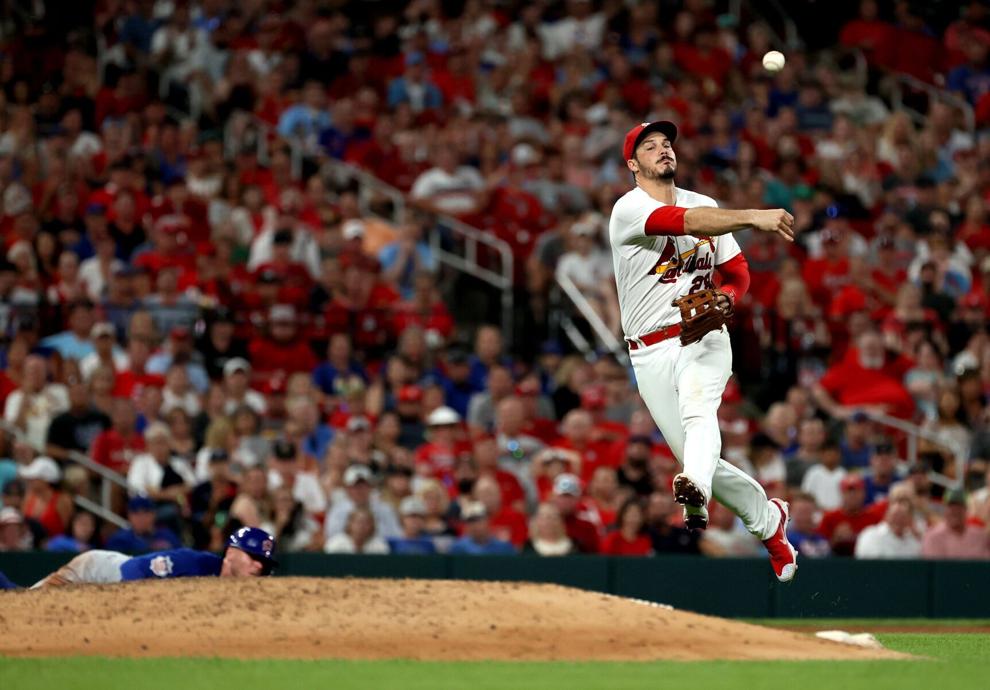 Chicago Cubs vs St. Louis Cardinals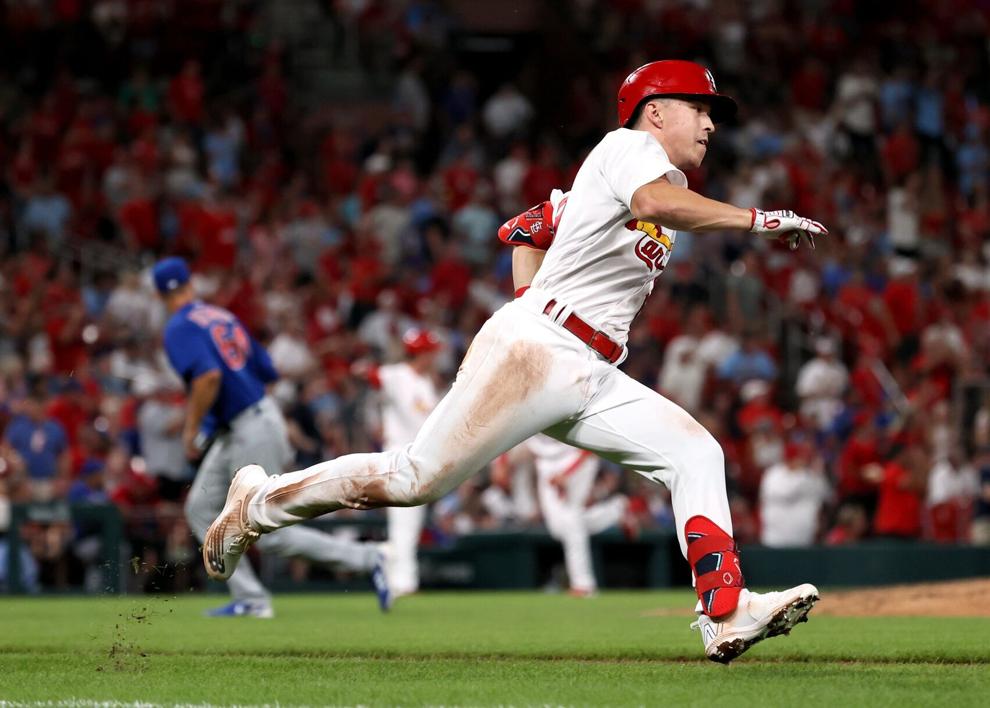 Chicago Cubs vs St. Louis Cardinals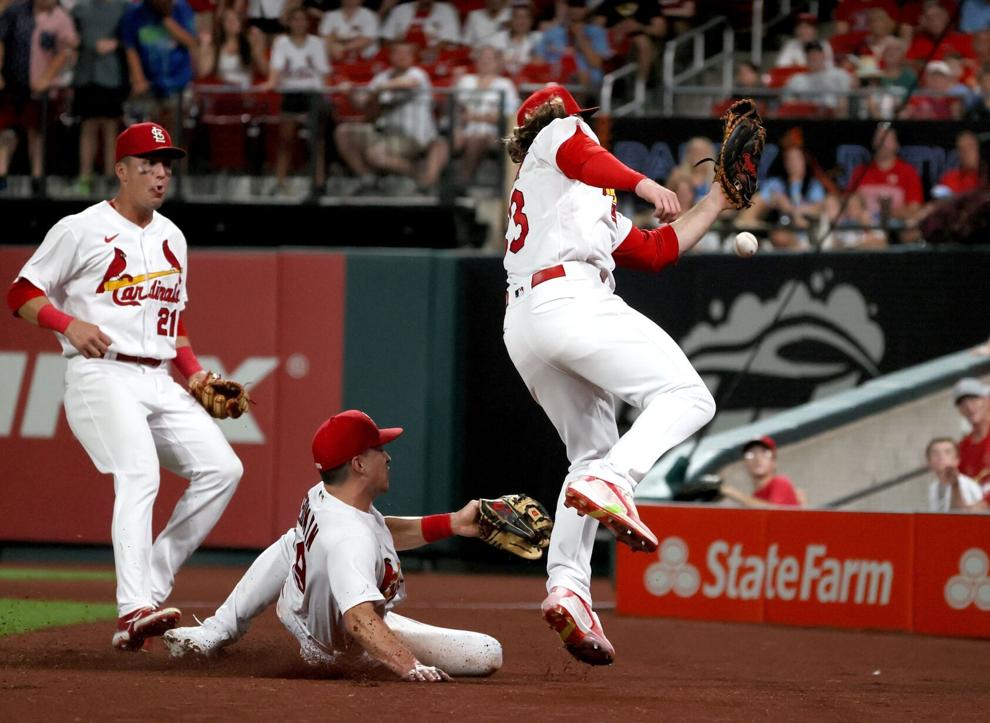 Chicago Cubs vs St. Louis Cardinals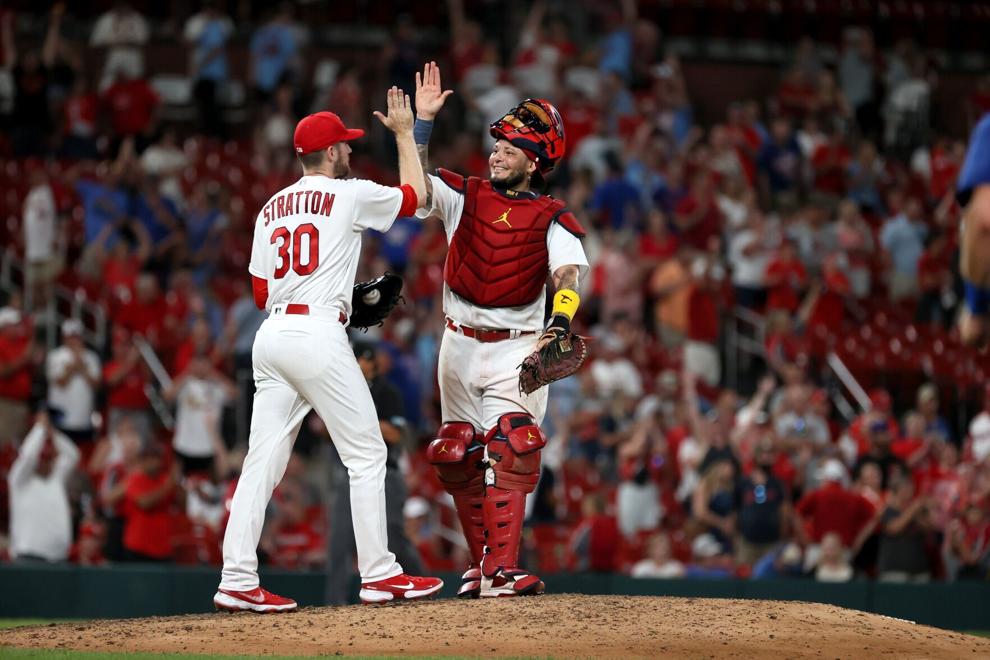 Chicago Cubs vs St. Louis Cardinals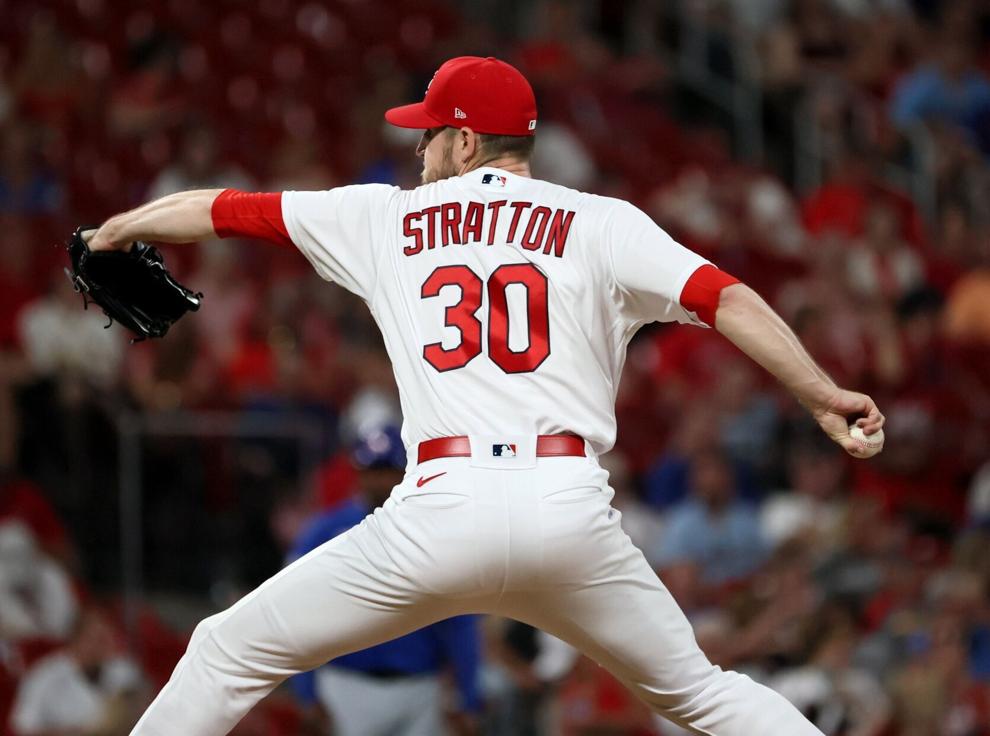 Chicago Cubs vs St. Louis Cardinals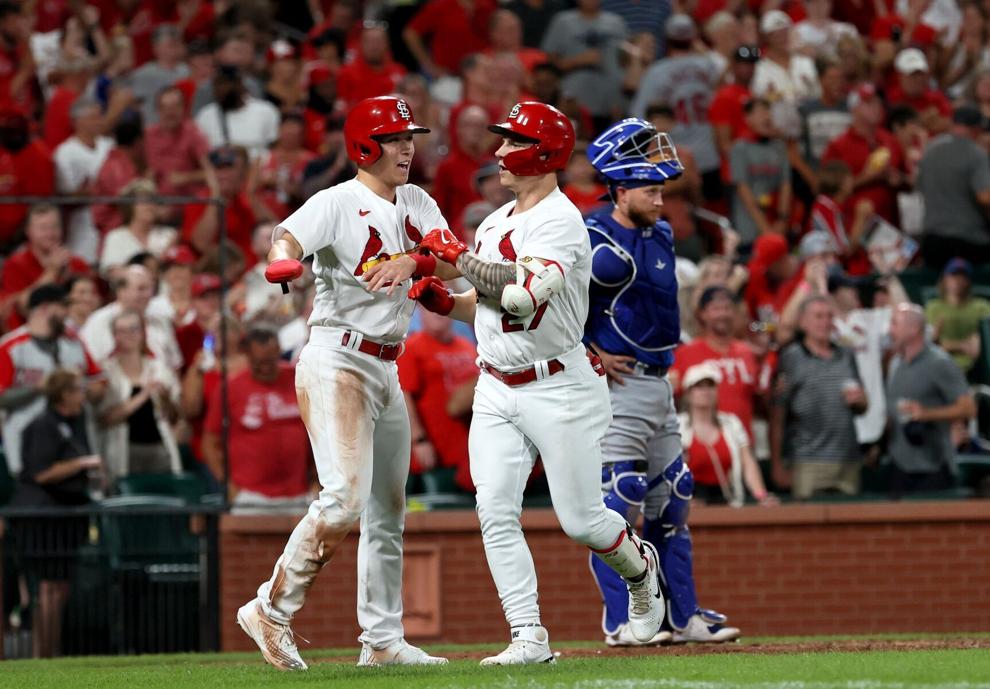 Chicago Cubs vs St. Louis Cardinals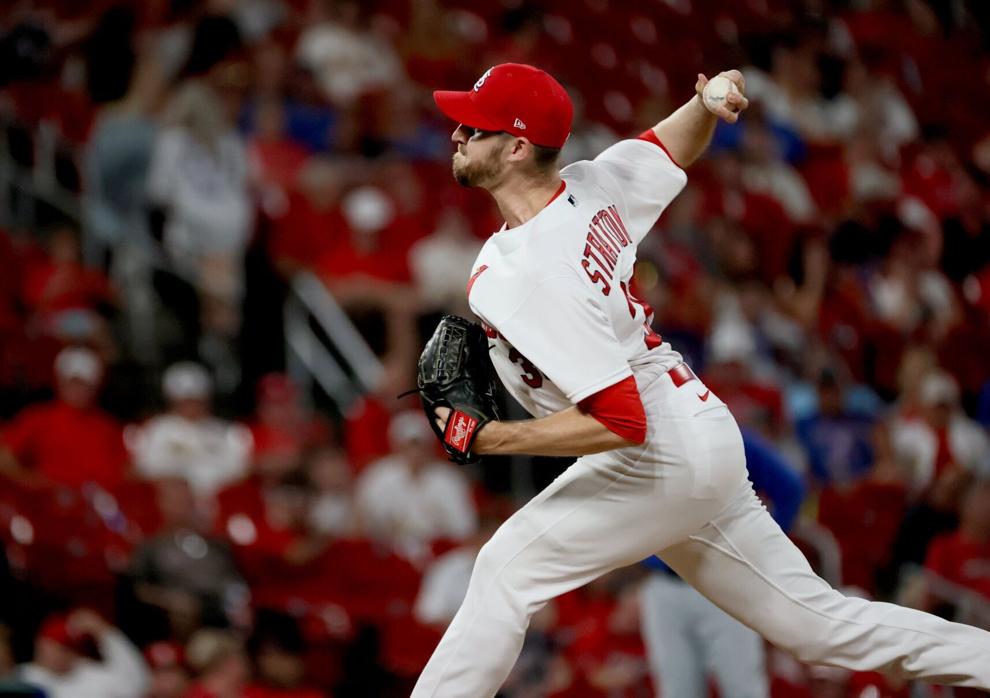 Chicago Cubs vs St. Louis Cardinals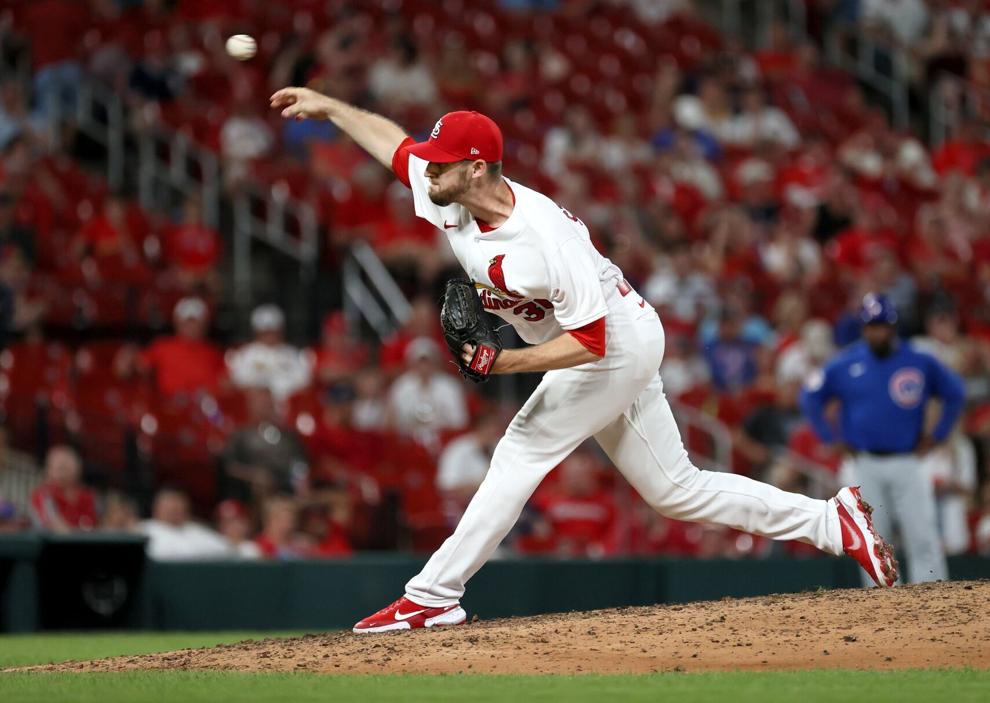 Chicago Cubs vs St. Louis Cardinals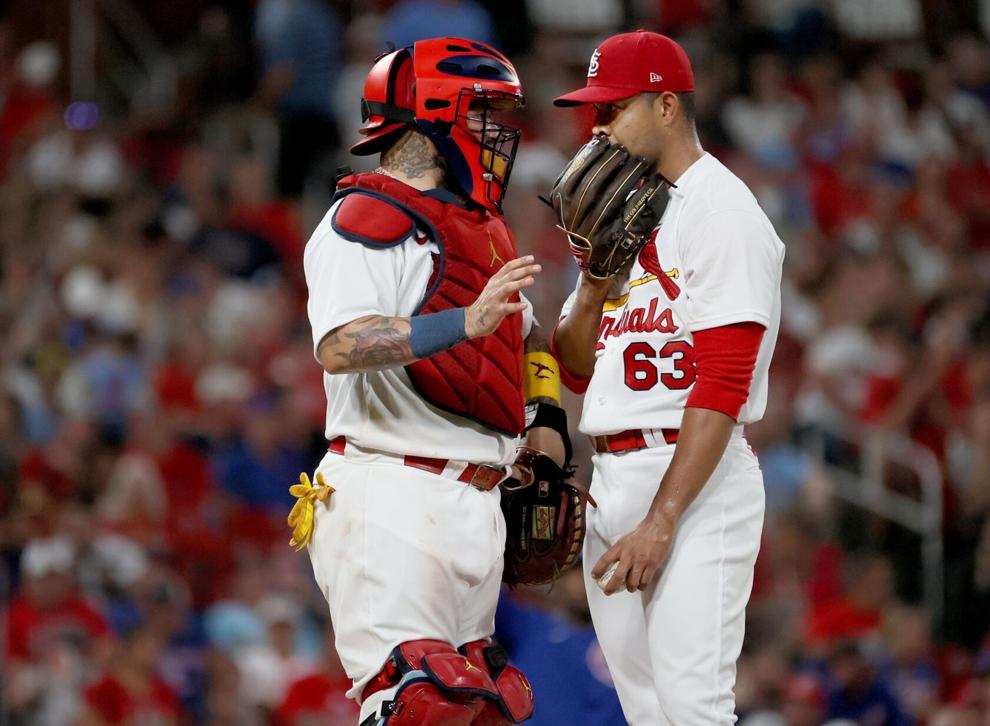 Chicago Cubs vs St. Louis Cardinals
Chicago Cubs vs St. Louis Cardinals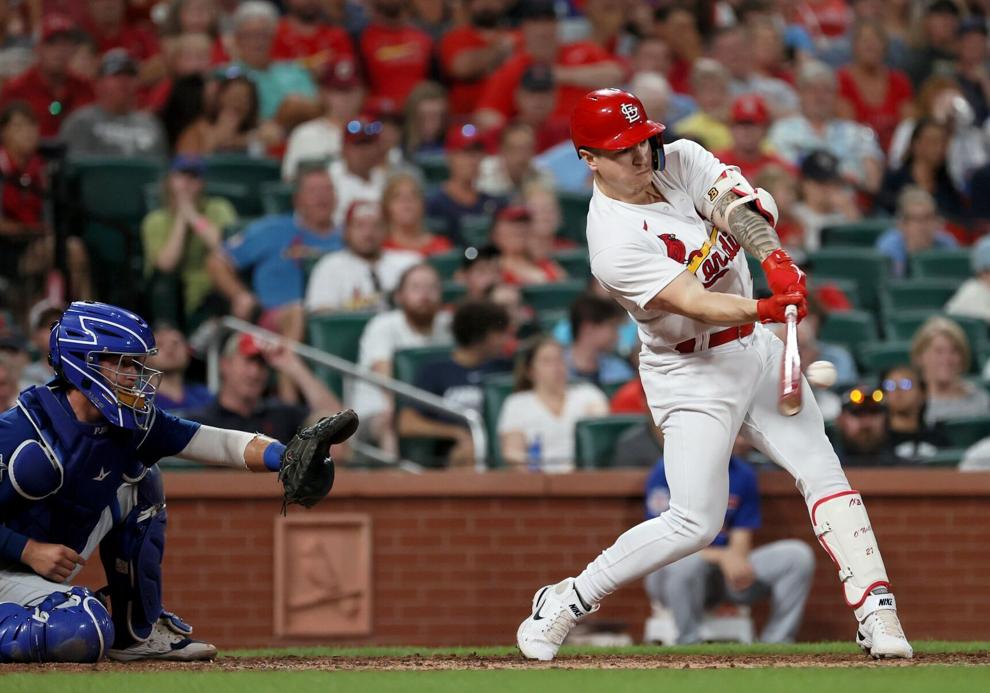 Chicago Cubs vs St. Louis Cardinals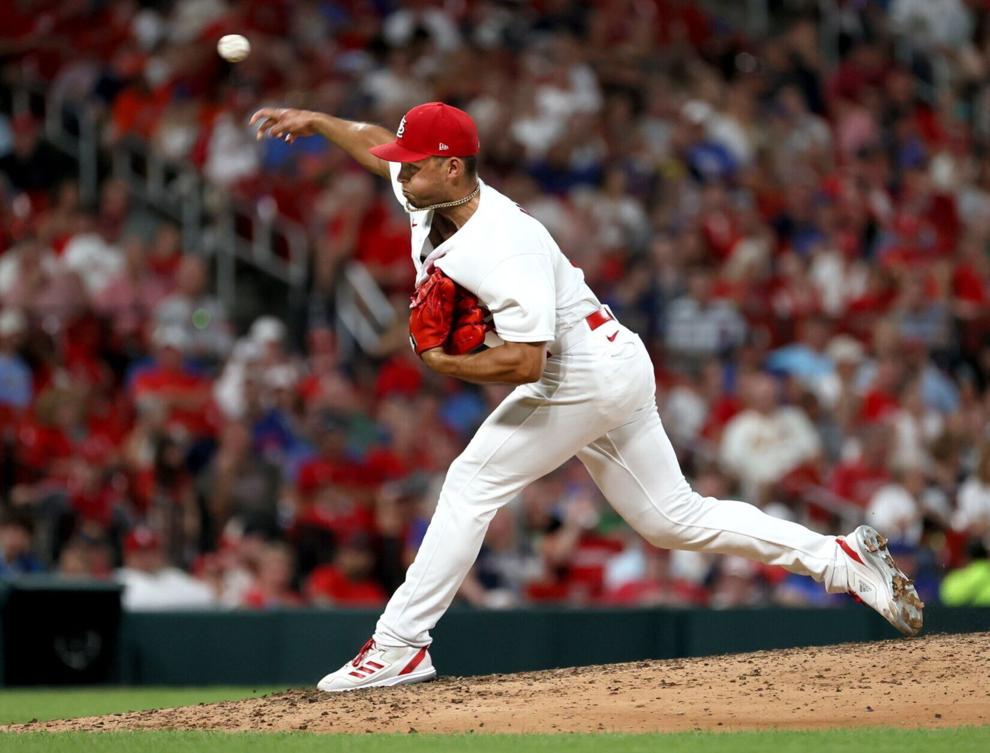 Chicago Cubs vs St. Louis Cardinals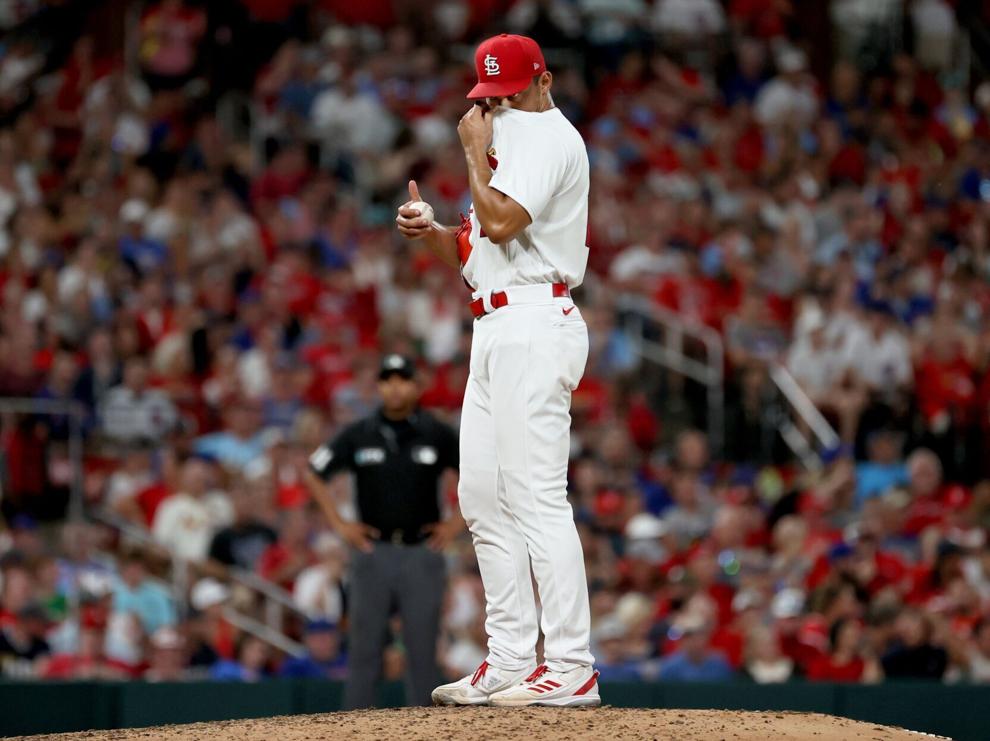 Chicago Cubs vs St. Louis Cardinals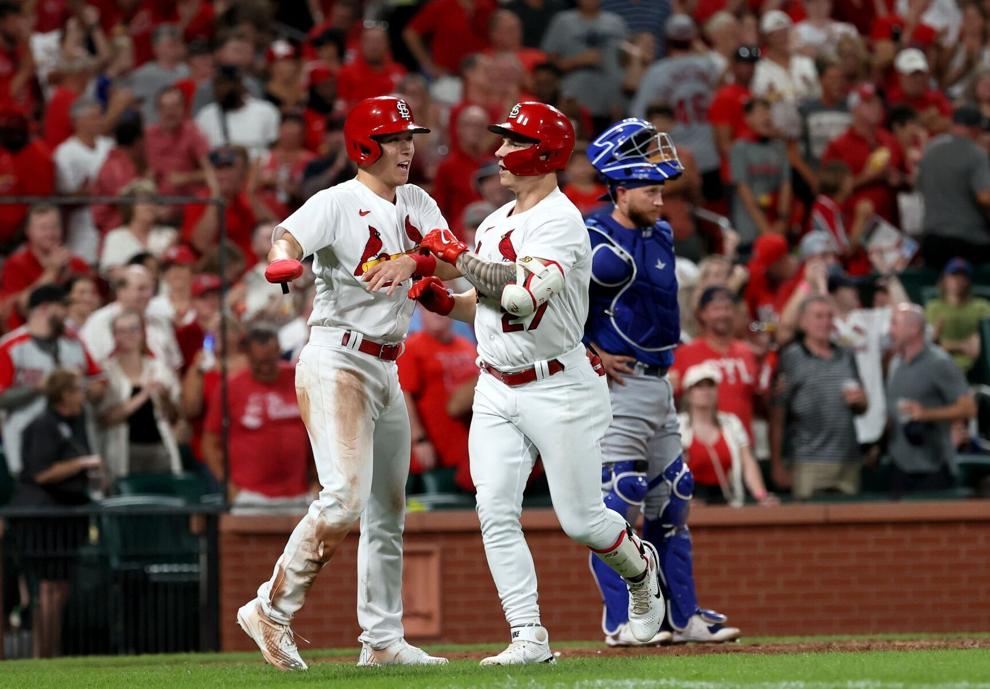 Chicago Cubs vs St. Louis Cardinals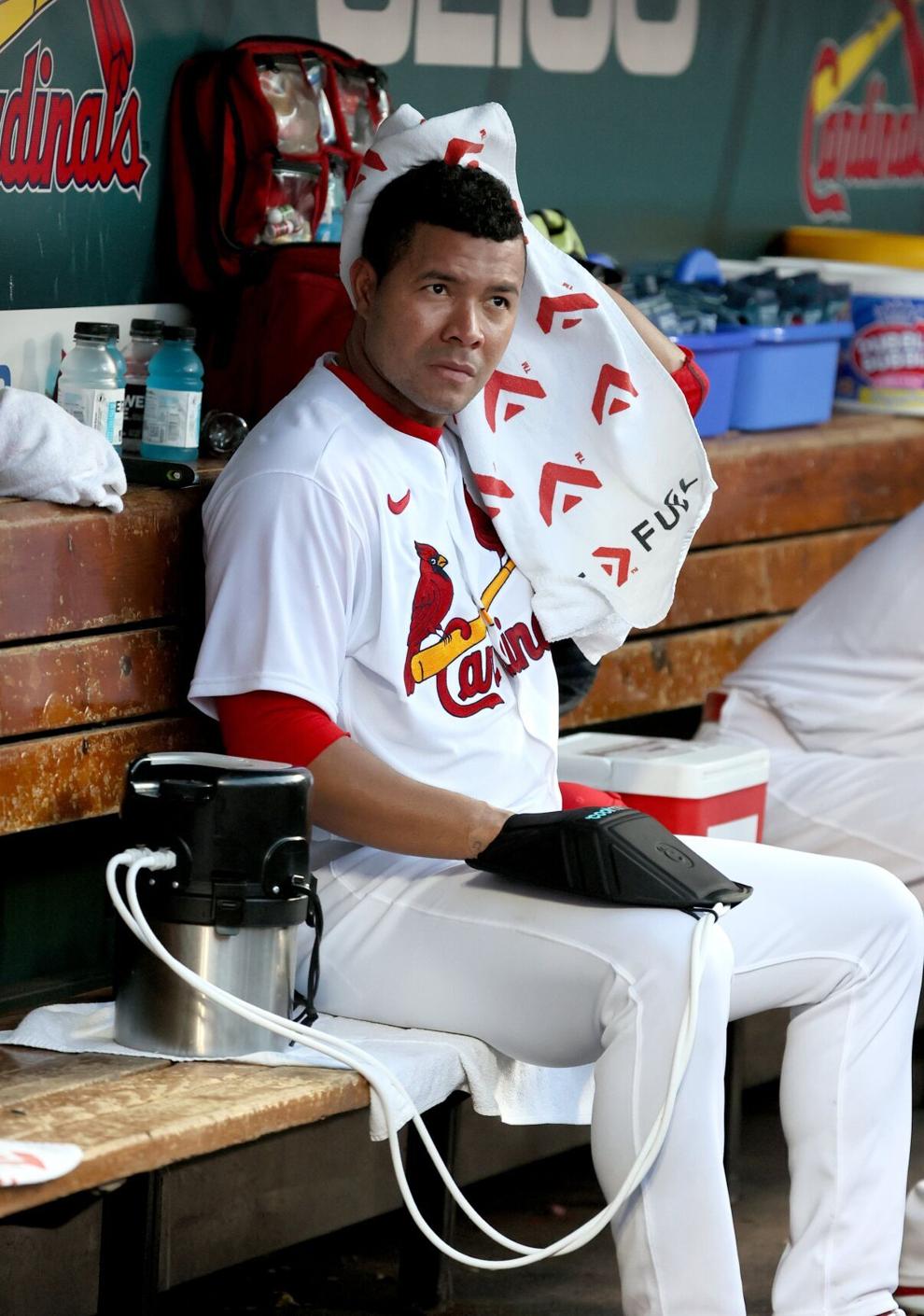 Chicago Cubs vs St. Louis Cardinals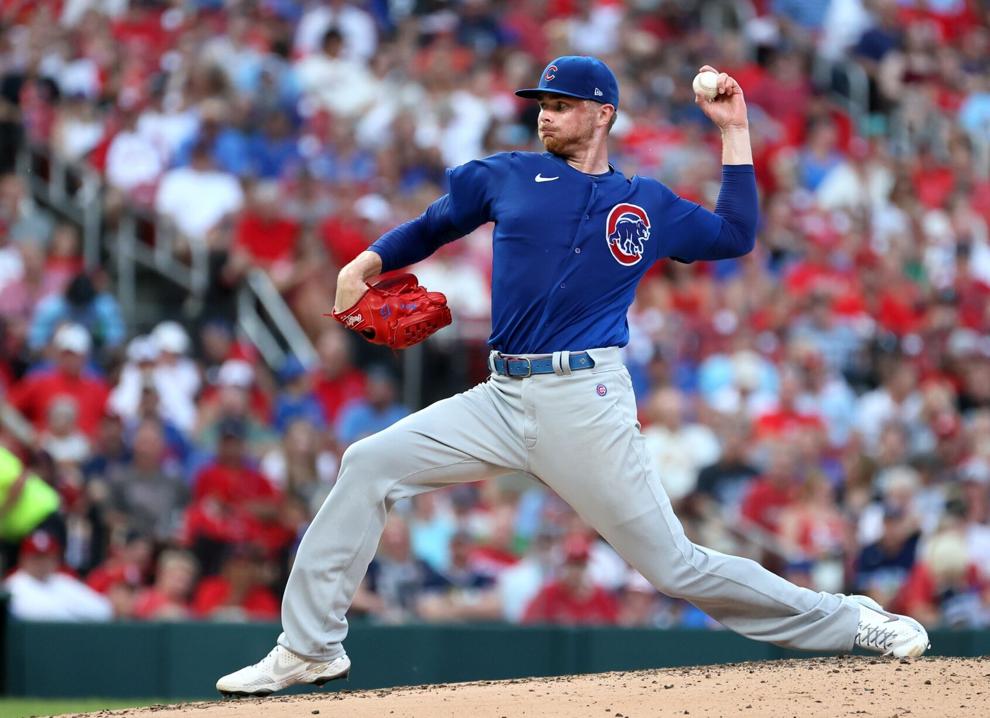 Chicago Cubs vs St. Louis Cardinals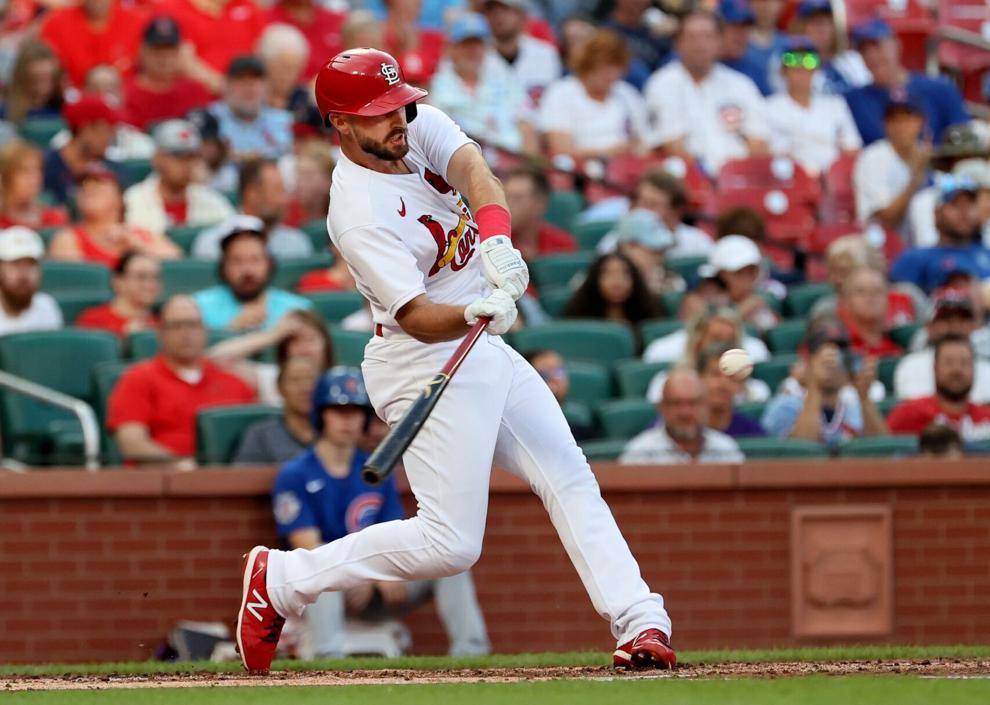 Chicago Cubs vs St. Louis Cardinals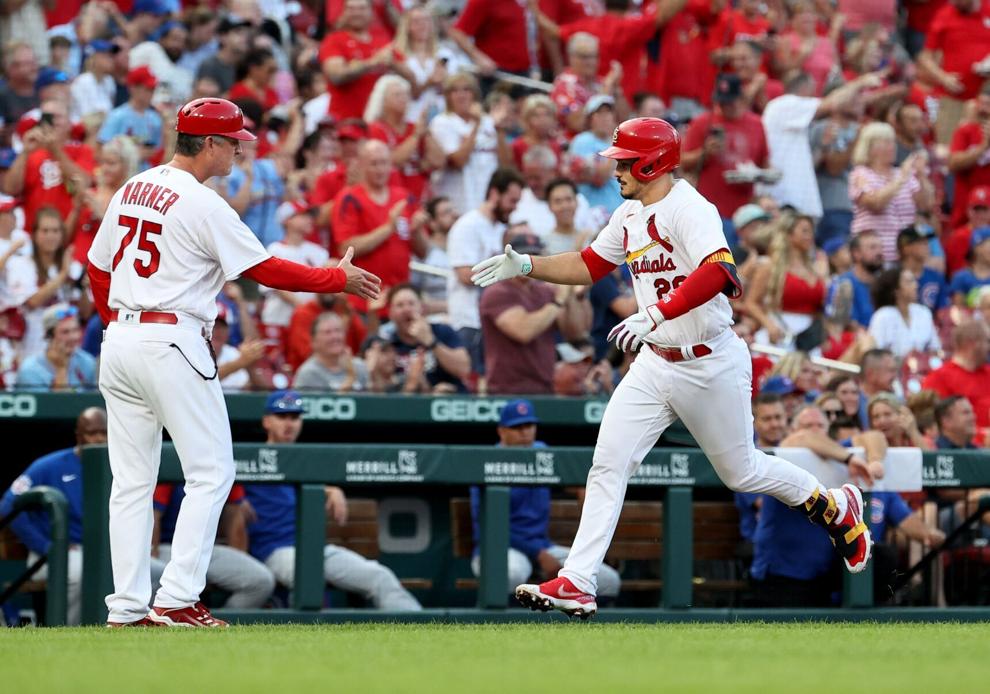 Chicago Cubs vs St. Louis Cardinals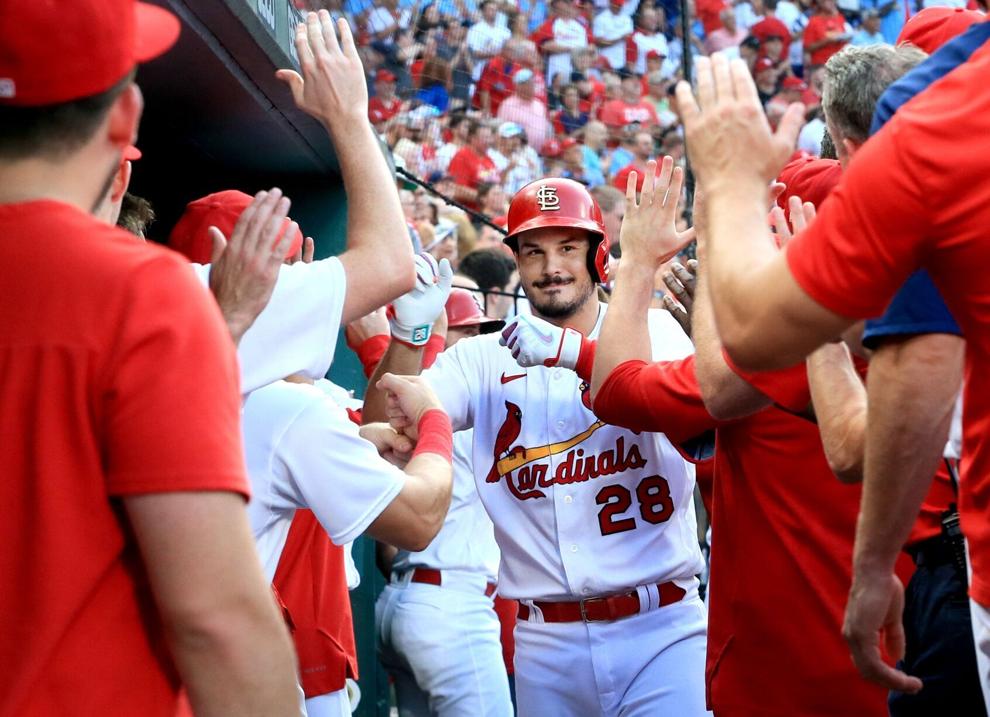 Chicago Cubs vs St. Louis Cardinals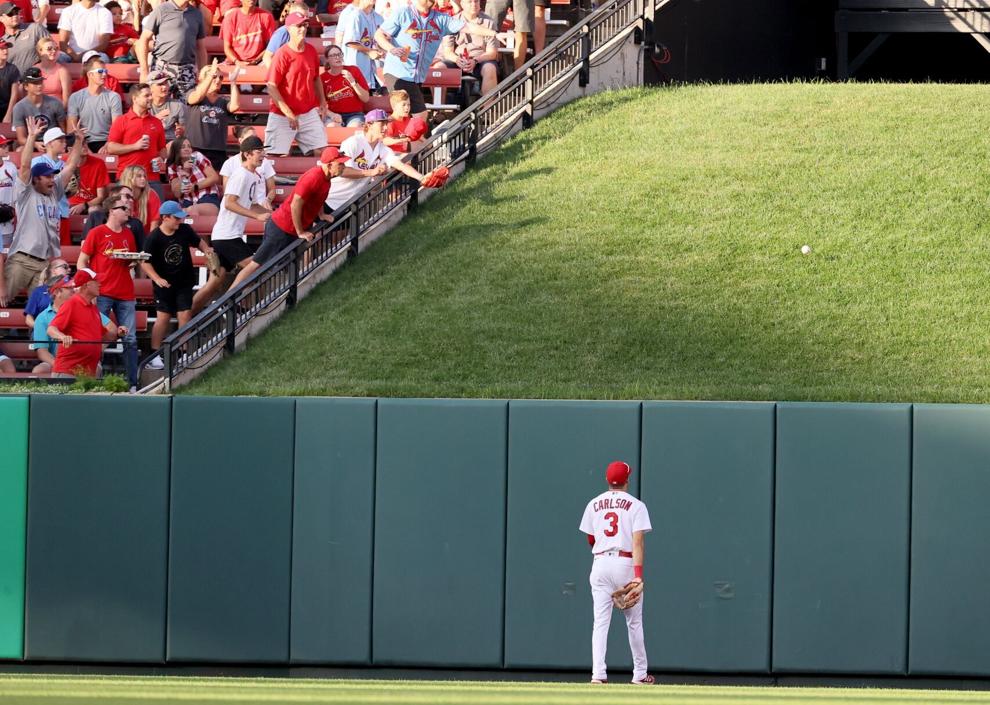 Chicago Cubs vs St. Louis Cardinals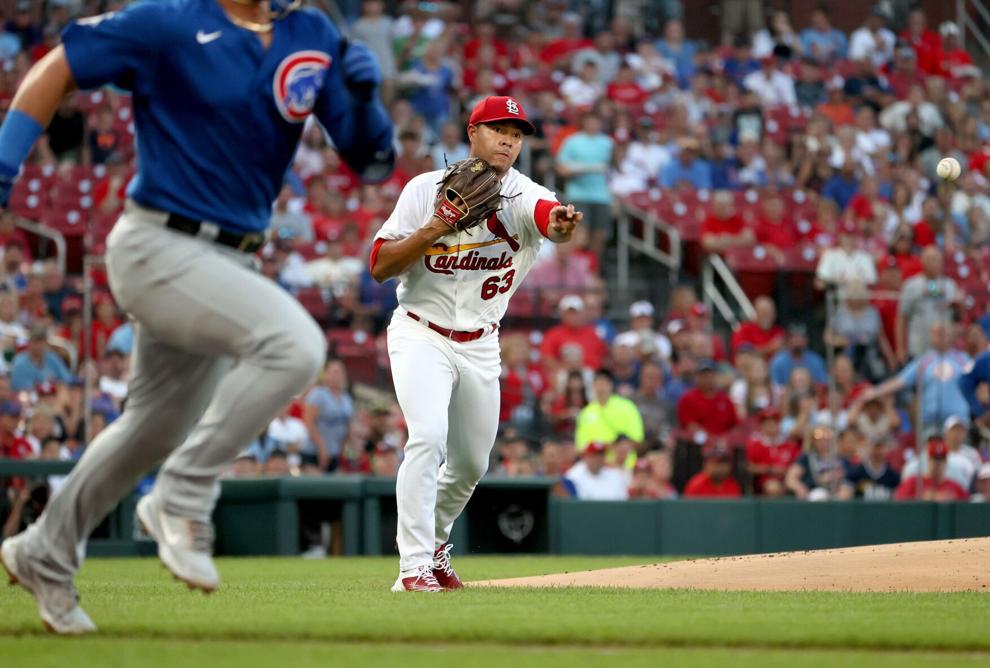 Chicago Cubs vs St. Louis Cardinals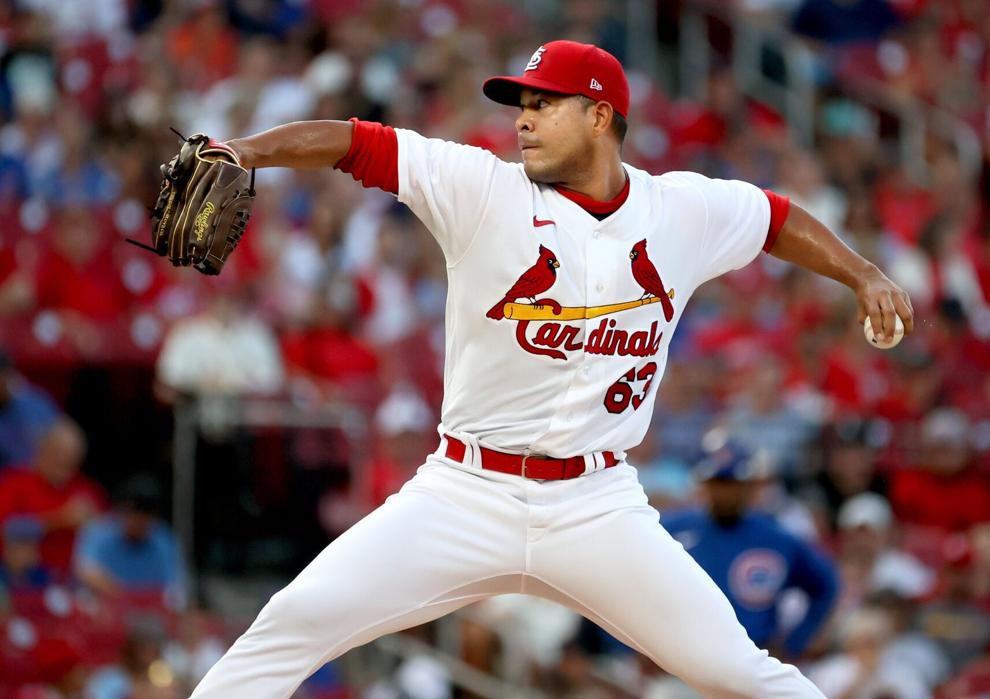 Chicago Cubs vs St. Louis Cardinals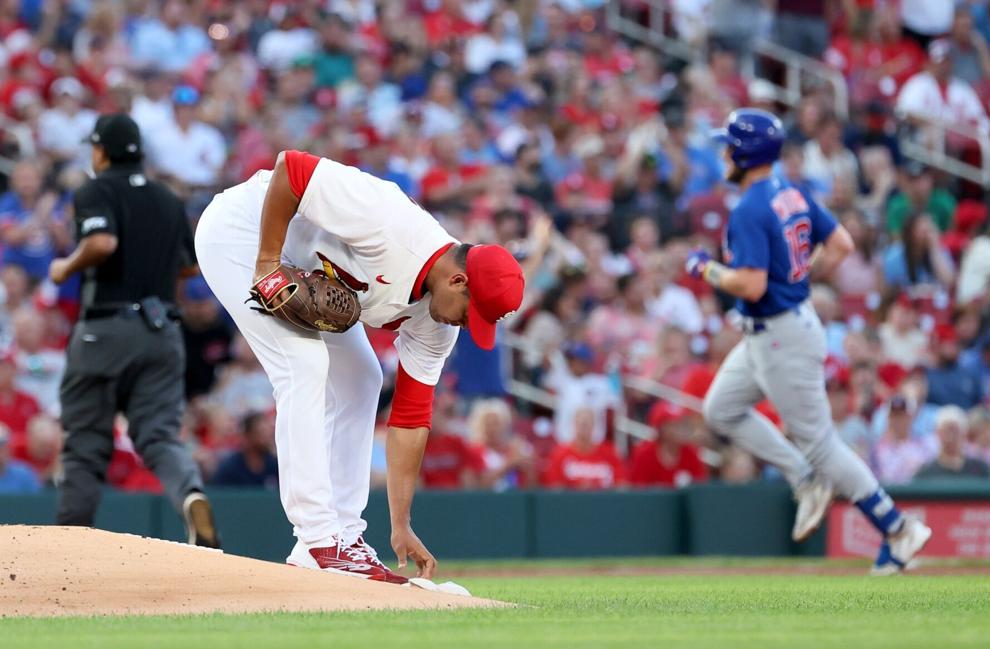 Chicago Cubs vs St. Louis Cardinals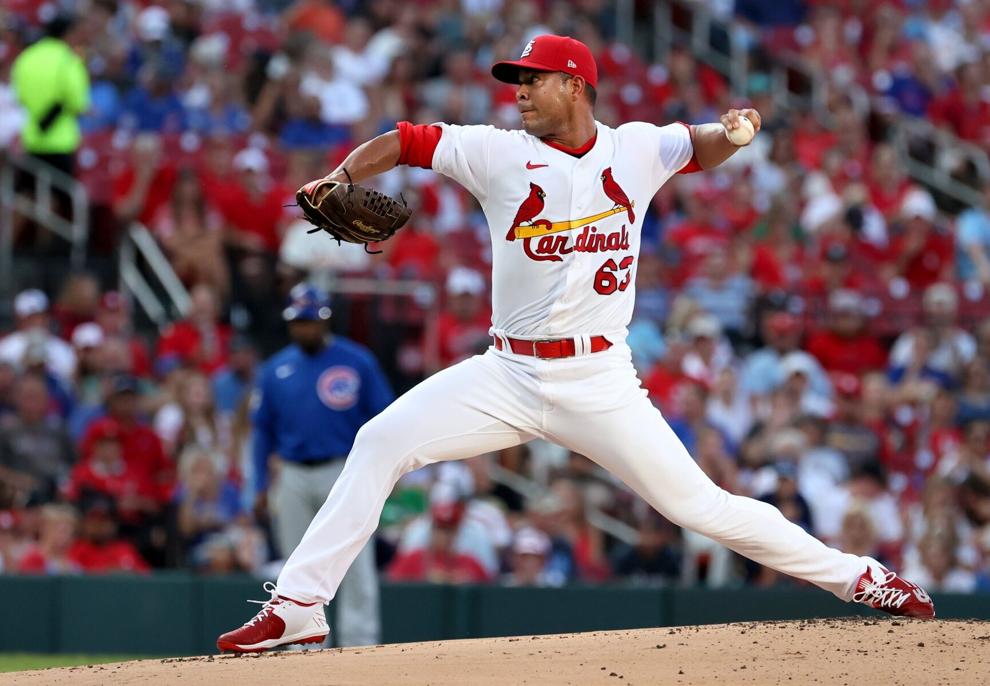 Chicago Cubs vs St. Louis Cardinals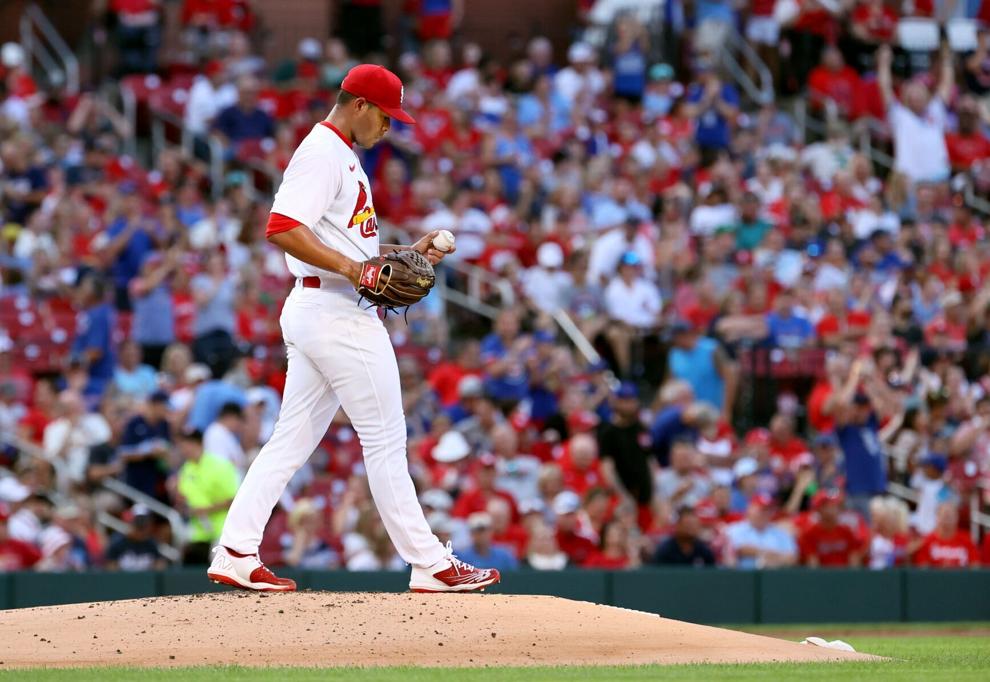 Chicago Cubs vs St. Louis Cardinals