When the Cardinals started their post-All-Star-break schedule Friday night against Arizona, veteran pitcher Adam Wainwright didn't start it with them. He was scratched because of back spasms and was replaced by fellow  righthander Daniel Ponce de Leon.
Manager Mike Shildt said Wainwright reported Wednesday that he had been having a spasm. But he said Wainwright could start in a "couple of days. Sunday potentially."
That will be determined Saturday. Miles Mikolas and Jack Flaherty would move back a day if Wainwright is inserted.
Ponce de Leon played catch during Thursday's workout, which was attended by only a few Cardinals. Shildt said Ponce de Leon, 1-0, with a 2.16 earned-run average, didn't know of his starting assignment until Friday. He gave up just one run in 6 2/3 innings, striking out seven, and was not involved in the decision as the Cards lost 4-2. His ERA fell to 1.99.
CARPENTER IS BACK 
Matt Carpenter, who was on the injured list because of a strained lower back, has returned, but not as the leadoff man. Carpenter, who had batted .216 with a .325 on-base percentage, was slotted behind fourth-place hitter Paul Goldschmidt, with recent sparkplug Tommy Edman leading off and playing second base. Kolten Wong was out against lefthander Robbie Ray, though Wong had a hit and score a run as a pinch-hitter and stayed in the game. But he struck out to end the contest.
Carpenter went one for four, with two strikeouts and Edman was 0 for two, whit a pair of whiffs.
"It will be fluid," Shildt said. "Today, Tommy Edman's in the lineup. We feel like he's done a nice job in the leadoff spot. It just felt like a good spot for (Carpenter) to be in the middle of the lineup."
Left fielder Marcell Ozuna (fractured fingers in right hand), who leads the team with 20 homers and 62 runs batted in, is back with the team but not ready to play.
"He's still got to work on getting that grip strength higher," Shildt said. "We have that baseline we're working off that he needs to reach before we can feel good about him getting back in the lineup and being able to stay in the lineup."
Ozuna's timetable for returning was a minimum of two weeks, a plateau he reached Friday. He would seem to need another week or two.
GOLDSCHMIDT, KELLY FACE OLD MATES
Arizona righthander Luke Weaver, on the injured list because of right forearm tightness, was absent. But catcher Carson Kelly, who had 10 homers and was hitting .276 for the Diamondbacks, and Cardinals first baseman Paul Goldschmidt, who had 16 homers with the Cardinals, made their first appearances against their former teammates since being involved in a trade after last season. 
"It's like playing your brother," Goldschmidt recently said. "It's familiar. They're family. And you want to beat them."
Goldschmidt came early to the park Friday to see some of the coaches and training staff.
"Do it early enough before it took away from us going out there and competing," he said.
Goldschmidt was with the D-backs for eight seasons and said he had enjoyed Arizona, where he lived year-round, but also is happy with where he is now.
"I loved my time with Arizona," he said. "I can't say enough good things about it, from ownership in Mr. (Ken) Kendrick to the people who were at the ballpark taking care of my family. Everything was great.
"It was so convenient living the whole year there (in Arizona), having a home there in the off-season and working out there, not having to ship cars to spring training.
"I haven't had do that (with the cars) since the minor leagues. That was kind of annoying but that's what everyone has to deal with. I didn't realize how spoiled I was with that. I was sad to leave Arizona, but I was equally excited to be coming here."
He already had formed an opinion of the Cardinals long before the spring, having talked to former Cardinals manager Tony La Russa, coach Dave McKay and players Jon Jay and Daniel Descalso when all were with Arizona.
"I always had a lot of respect for this organization (when I was) playing against them," Goldschmidt said. "There was no difference showing up in spring training. It was basically everything I'd heard."
He was 0 for four Friday, ending his hitting streak at seven games (.346, two homers) after Goldschmidt had labored in the first half here. But it wasn't because of a different environment or anything else, he said.
"The first half I just didn't perform as well as the team needs me and wants me to," Goldschmidt said. "I want to go out there and play better."
Kelly, who had been disappointing (.154 in 117 at-bats) with the Cardinals in parts of three seasons) had been touted as the replacement for Yadier Molina — who ironically was being replaced by Matt Wieters during the series as Molina rests a right thumb strain.
By going to Arizona, Kelly, who will be 25 Sunday, said, "You get to start over a little bit, hit the reset button." But he said, "I learned a lot here."
Being acquired for Goldschmidt could have been a daunting experience, but manager Torey Lovullo had stressed that Kelly should be himself.
 "I've done a pretty good job of focusing on day-to-day operations," Kelly said.
STAYING PUT
Outfielder Randy Arozarena and starting pitcher Jake Woodford, who opened the AAA All-Star Game with two perfect innings on Wednesday, are the best players for Memphis now. Neither is on the Cardinals' 40-man roster, although president of baseball operations John Mozeliak said that wouldn't be a problem.
The issue would be playing time, said Mozeliak, as Arozarena is yet another righthanded-hitting outfielder and Woodford is yet another righthanded starting pitcher.
Significantly, though, Arozarena (who hit .374 with Class AA Springfield and Memphis in June), is playing center field for Memphis, at Mozeliak's request, with Lane Thomas moved to left.
"Just to make sure that (Arozarena) gives us that flexibility, should we need it," Mozeliak said.
Cardinals 2, Diamondbacks 4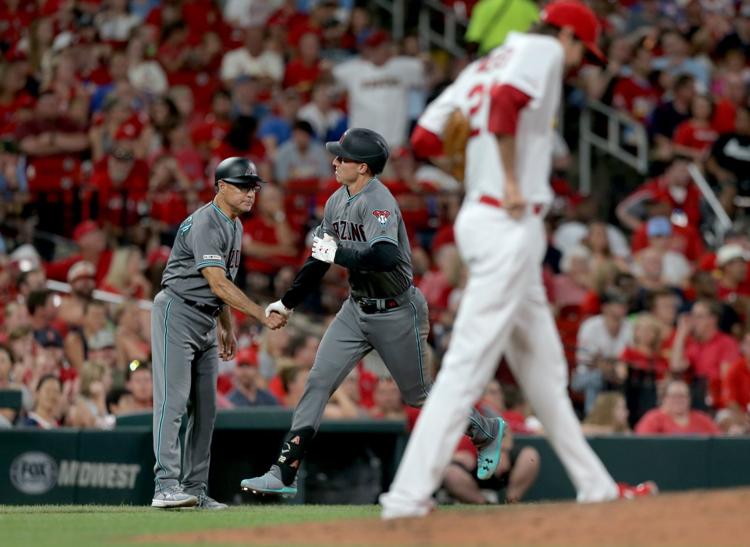 Diamondbacks 4, Cardinals 2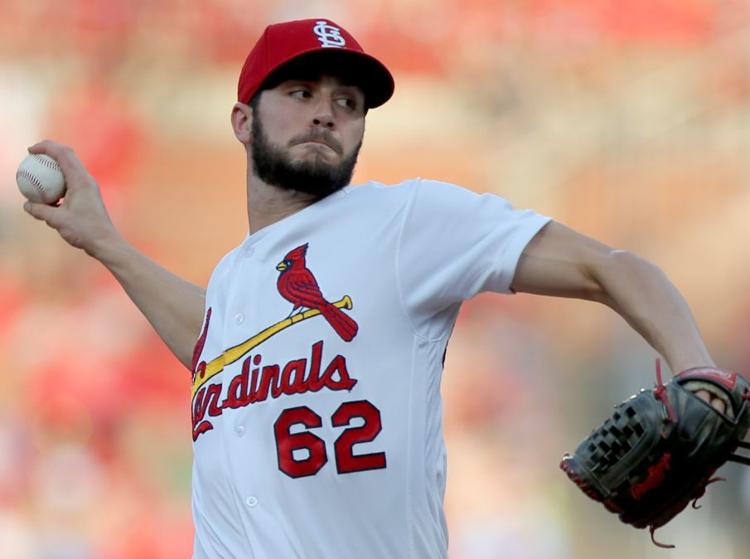 Cardinals 2, Diamondbacks 4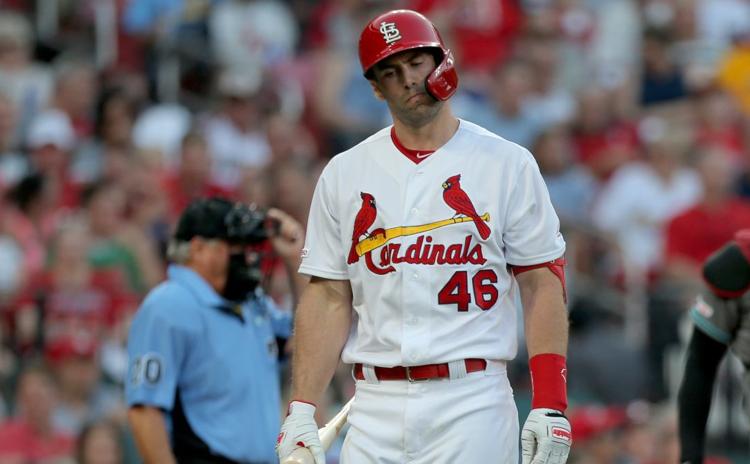 Cardinals 2, Diamondbacks 4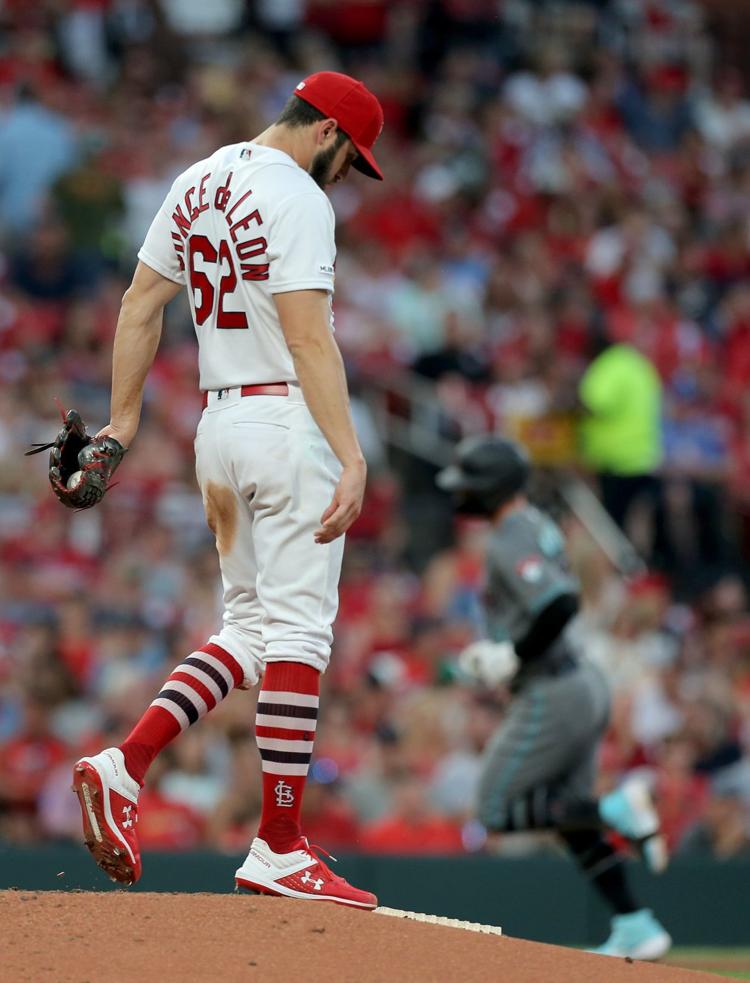 Cardinals 2, Diamondbacks 4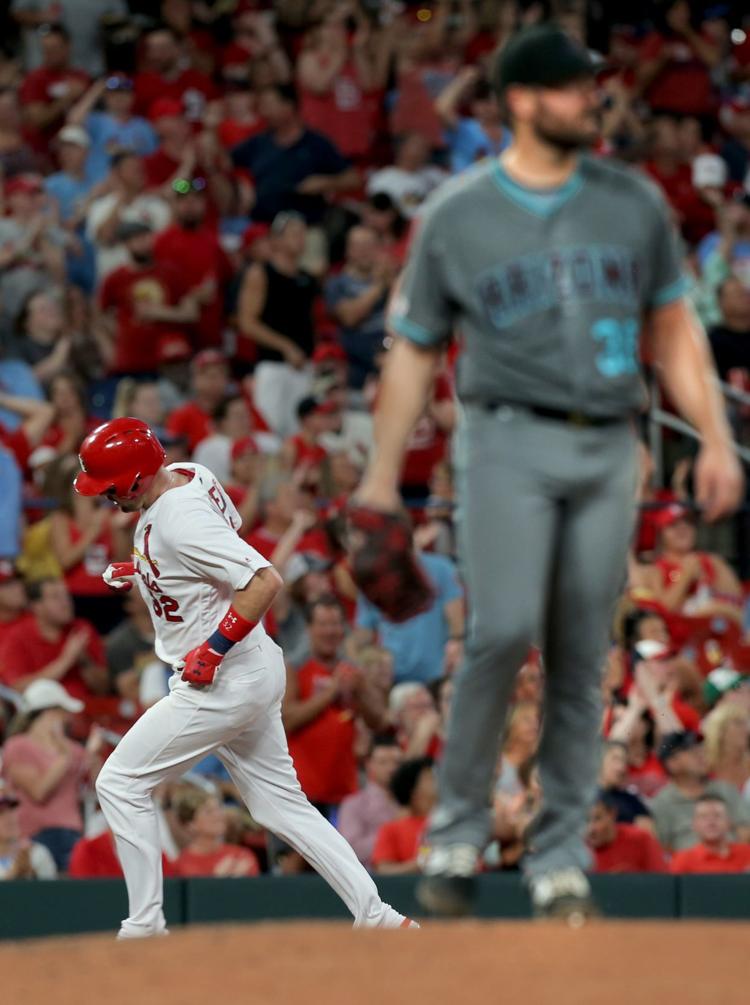 Cardinals 2, Diamondbacks 4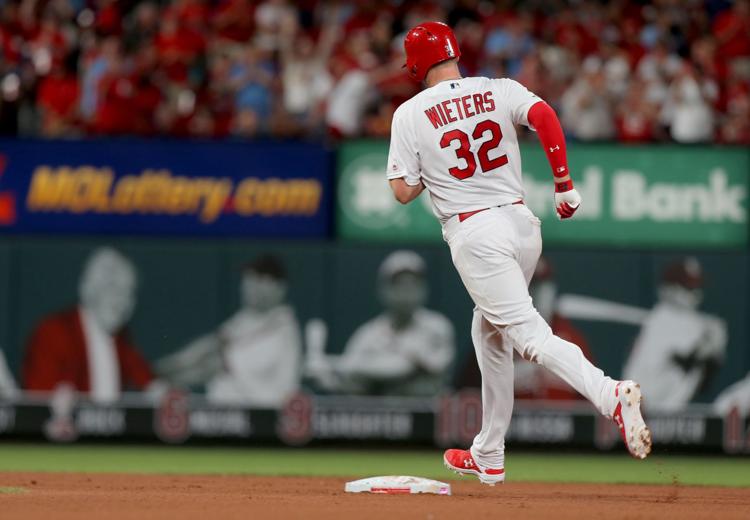 Cardinals 2, Diamondbacks 4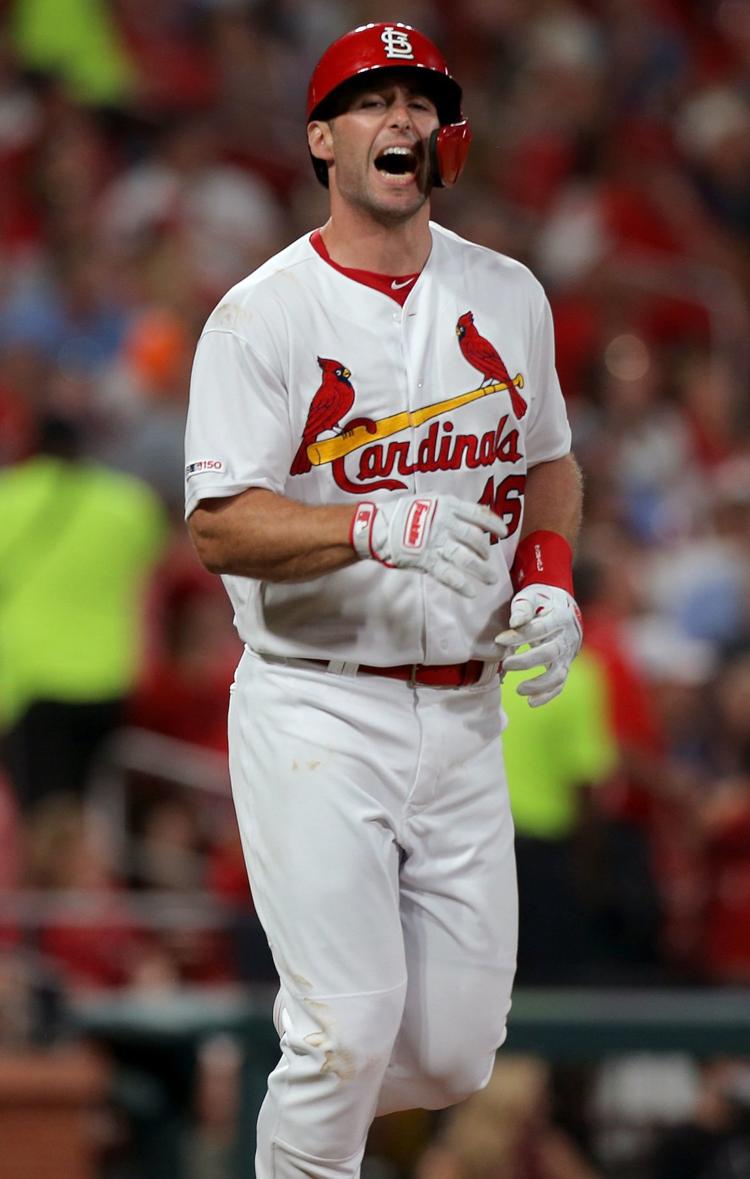 Cardinals 2, Diamondbacks 4
Cardinals 2, Diamondbacks 4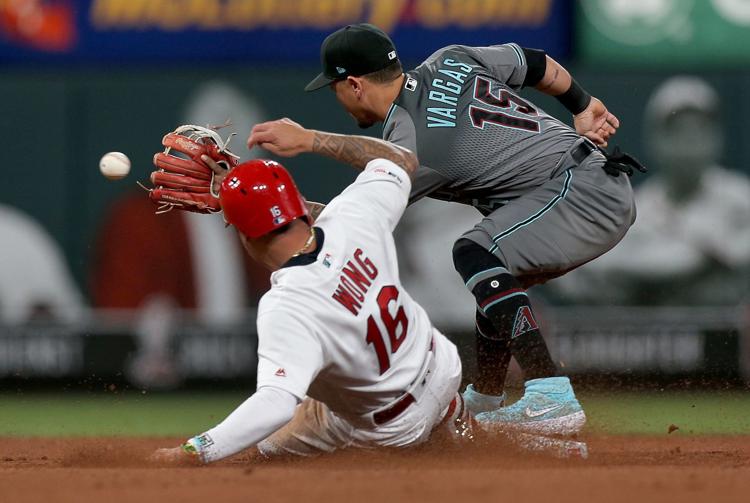 Cardinals 2, Diamondbacks 4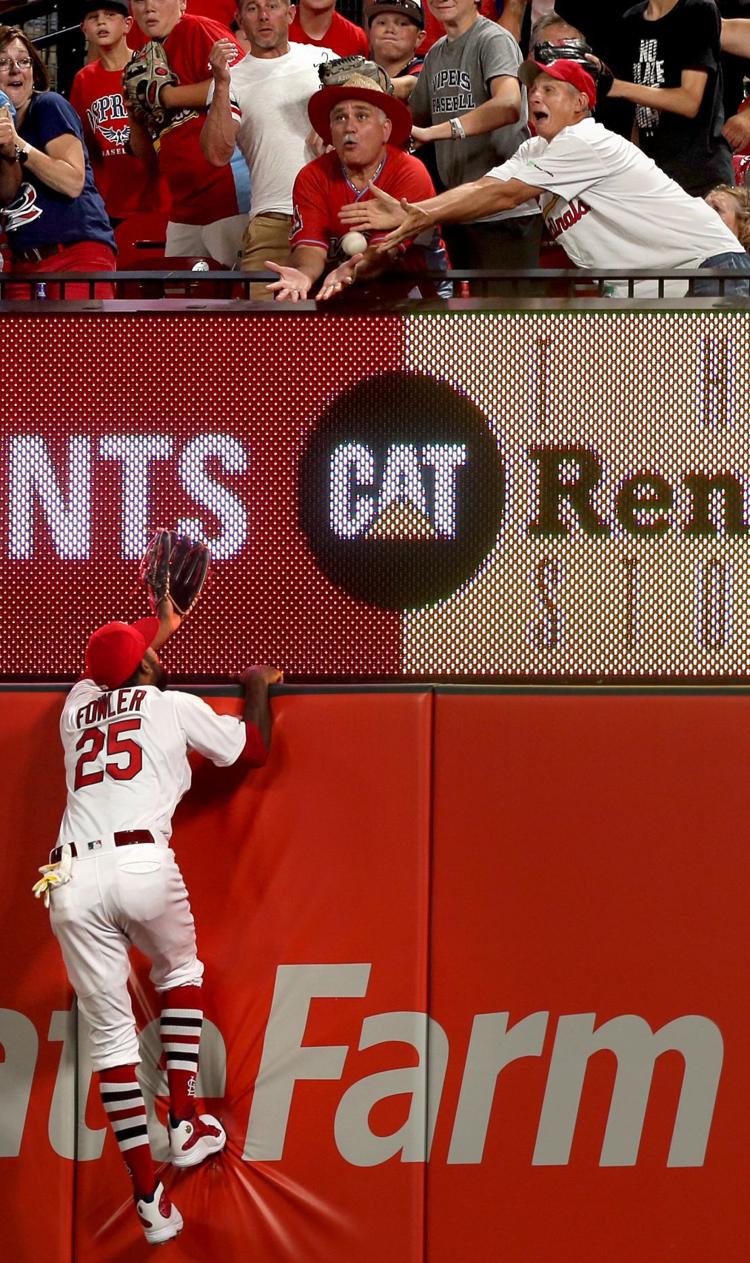 Cardinals 2, Diamondbacks 4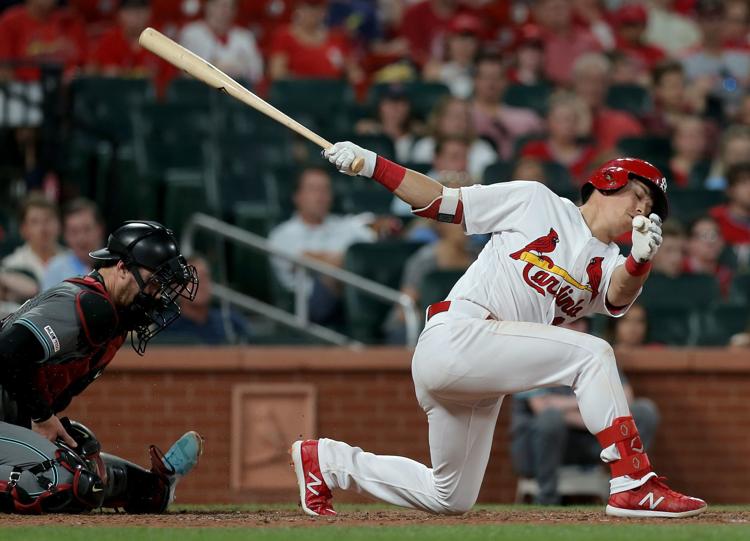 Cardinals 2, Diamondbacks 4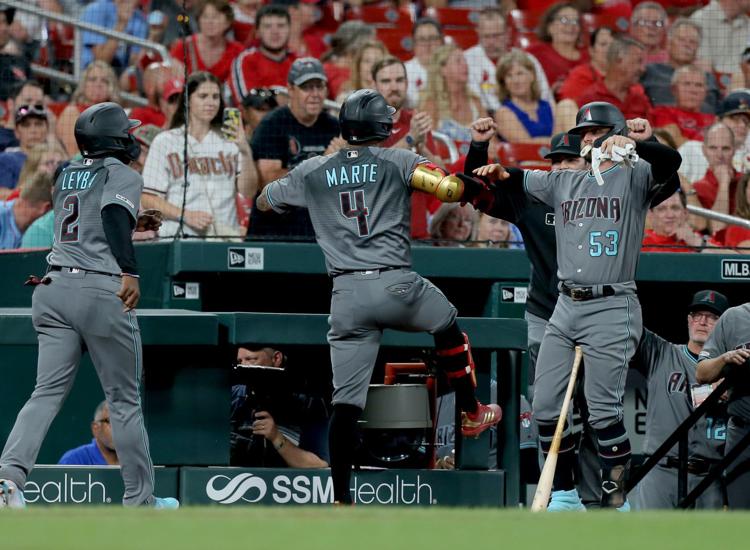 Diamondbacks 4, Cardinals 2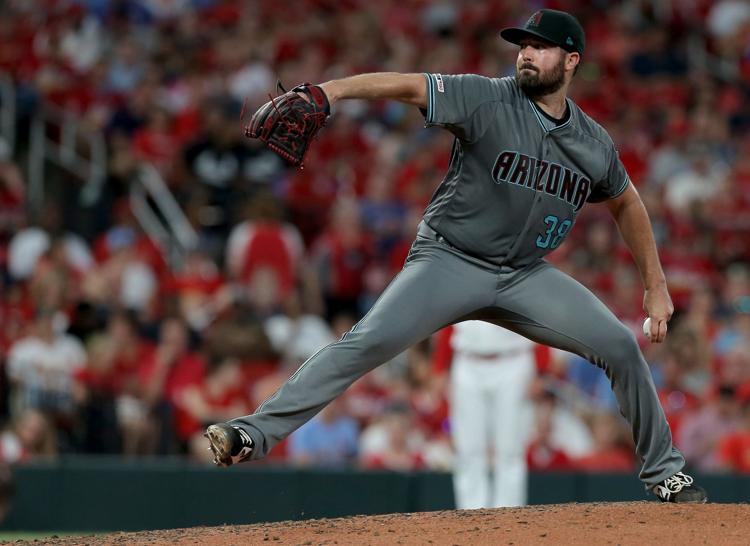 Cardinals 2, Diamondbacks 4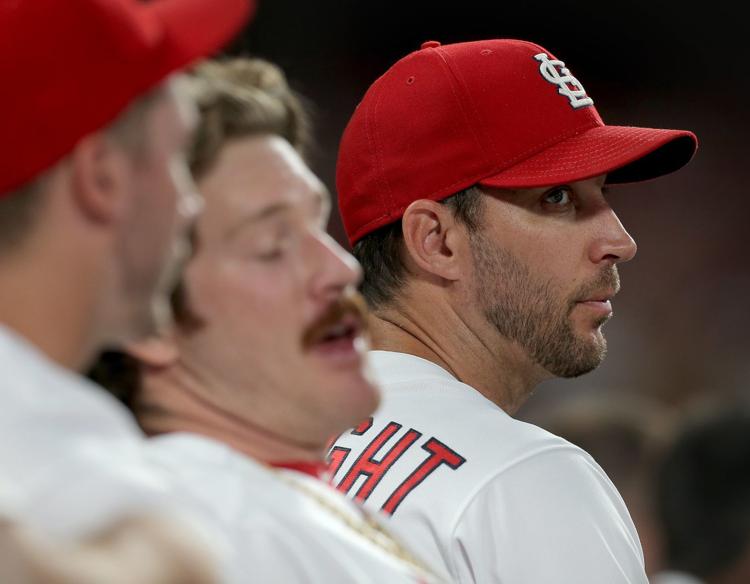 Cardinals 2, Diamondbacks 4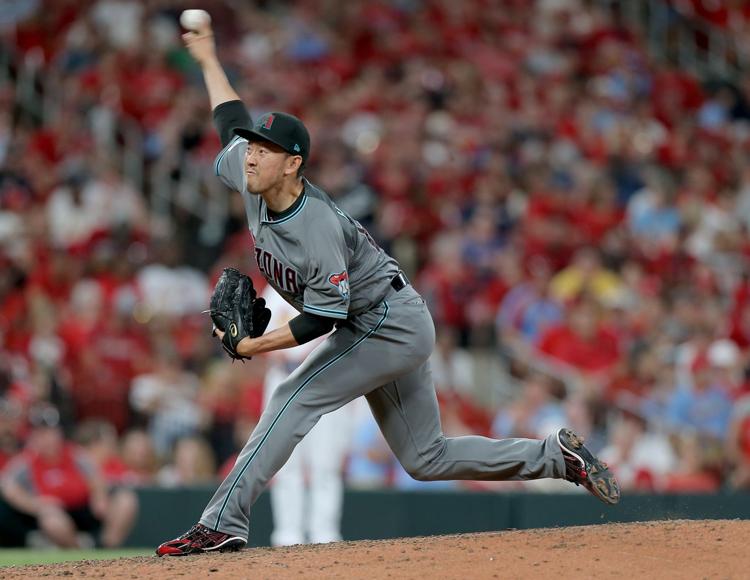 Diamondbacks 4, Cardinals 2