The Cardinals' offense struggled for the second consecutive day, collecting only three hits Wednesday afternoon as Philadelphia posted a 5-0 win to take two of three games at Busch Stadium.
Phillies starter Jerad Eickhoff gave up one hit through the first seven innings and left after eight, having allowed two singles by Yairo Munoz, who played in place of Kolten Wong at second base, and a double by Yadier Molina.
Cesar Hernandez drove in two runs with a double and Odubel Herrera had a run-scoring double in Philadelphia's four-run fifth inning against Cardinals starter Jack Flaherty (3-3).
Flaherty gave up one hit in the first four innings, needing only 48 pitches. But he threw 43 pitches in the fifth, walking three, before escaping a bases-loaded situation to end the inning. A leadoff walk in the inning frustrated him the most.
"I walked three, which is frustrating, but the leadoff is the most frustrating," Flaherty said. "The other two put together good at-bats. I'm not going to look at those. I'm looking at Realmuto where I had two strikes on him and missed in twice and go from 2-and-2 to a walk. That's frustrating."
An error by third baseman Matt Carpenter led to one of the runs being unearned. Shortstop Paul DeJong had a throwing error in the fourth, giving all four Cardinals infielders an error in the last two days.
The Cardinals scored one run in the last two games, that coming on a home run by backup catcher Matt Wieters. They had one runner reach third base against Eickhoff when Molina doubled and moved up on Munoz's second hit in the eighth.
But Molina made a move to the plate when Harrison Bader hit a ground ball to third base and was caught in a rundown.
The inning that got away from Flaherty, complete with an error that helped the Phillies, was too much to overcome.
"We've been absolutely right there, and it's been one little thing opening the flood gates numerous times," Flaherty said. "Our defense has been really good, but it feels that if something goes wrong we're not able to pitch out of it. That's something we have to clean up and be able to deal with whatever the situation is."
Cesar Hernandez added a solo home run for the Phillies in the seventh inning against Giovanny Gallegos.
The loss was the sixth in the past seven games for the Cardinals (21-16), who after last Wednesday's game had the National League's best record at 20-10.
One hit through 7
The decision to start Yairo Munoz could be the difference between the Cardinals having one hit through seven innings and facing the prospect of being no-hit by Jerad Eichhoff.
Munoz's single in the third inning remained the Cardinals' only hit as Philadelphia carried a 5-0 lead into the eighth inning.
Eickhoff has walked three and hasn't allowed a runner to reach second base.
After scoring four runs in the fifth, the Phillies added a run in the seventh when Cesar Hernandez hit a solo home run.
Phillies score four
After allowing one hit in the first four innings, Jack Flaherty ran into trouble in the fifth Wednesday afternoon at Busch Stadium.
Philadelphia had three hits and capitalized on one of three walks issued by Flaherty and an error to score four times to take a 4-0 lead.
Cesar Hernandez doubled in two runs and Odubel Herrera's double scored one during an inning that saw the Phillies send 10 batters to the plate and leave the bases loaded.
The inning started when J.T. Realmuto walked. Flaherty walked two more after the four runs had scored but he was able to get Realmuto to pop out to end the inning.
One run was unearned, the result of a fielding error by third baseman Matt Carpenter.
Munoz gets start
Cardinals manager Mike Shildt removed most of his regulars from the game early on Tuesday night as the Phillies were pulling away for an easy 11-1 win.
He came back with a nearly identical lineup with the exception of inserting Yairo Munoz at second base for his second start of the season. Munoz's other start came at third base and he went 3-for-4. He will bat eighth.
Wong made an error in the Cardinals' sloppy second inning Tuesday, and he is 2-for-22 in May. Shildt said this day off had been discussed before Wednesday morning.
"It's more about Munoz playing as much as anything," Shildt said. "Kolten's been going hard. I know he wants to play 162, but we want to pick our spots and this is a spot we've had in mind for a while."
This will be only the second game that Wong hasn't started. Paul Goldschmidt is the only Cardinal to start every game.
Shildt said he plans to stick with 13 pitchers at least through the weekend, leaving him with a four-player bench for the upcoming series against Pittsburgh.
Jack Flaherty will be on the mound and is coming off of a loss at Chicago, where he allowed three runs on four hits with nine strikeouts in 5 2/3 innings.
Cardinals take on Phillies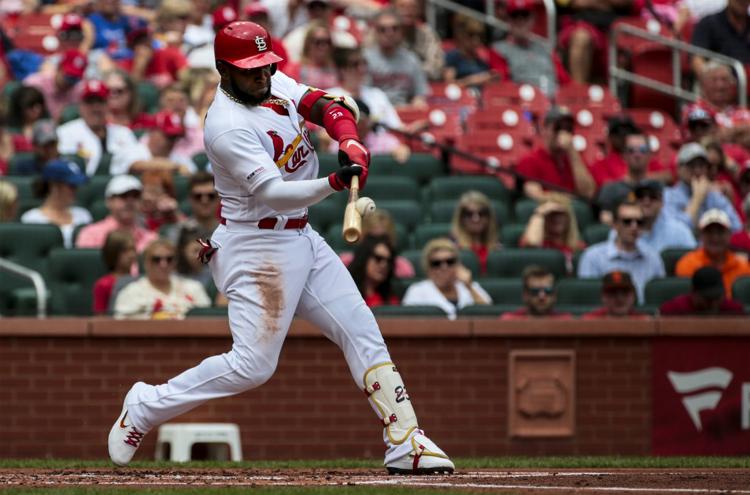 Cardinals take on Phillies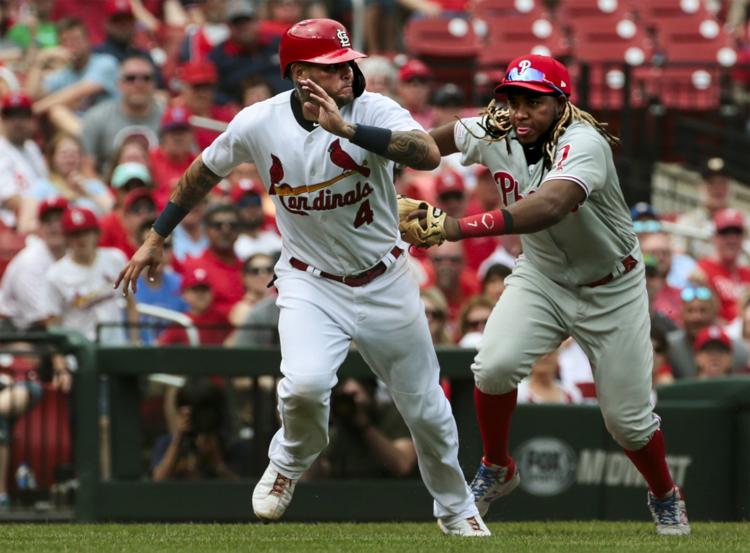 Cardinals take on Phillies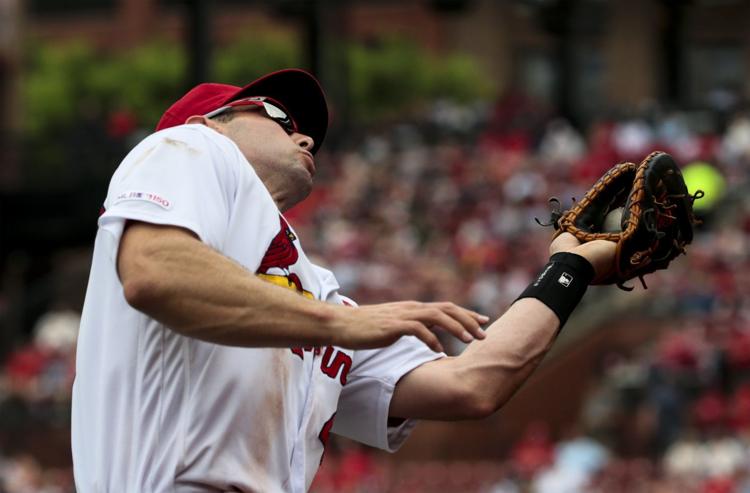 Cardinals take on Phillies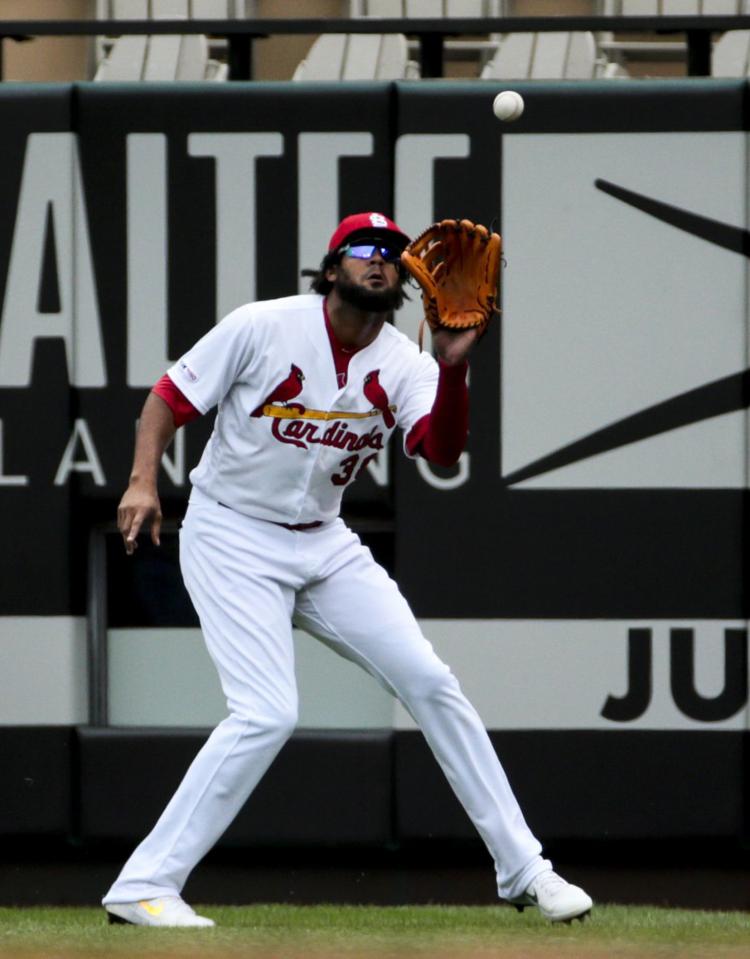 Cardinals take on Phillies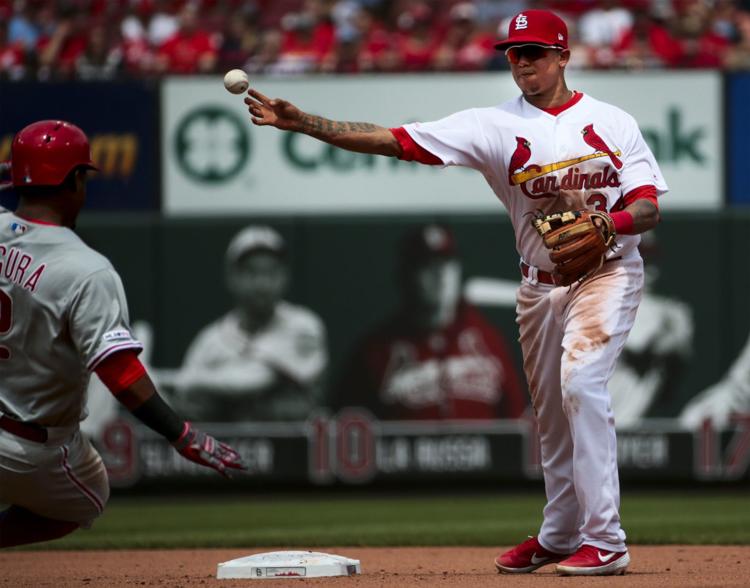 Cardinals take on Phillies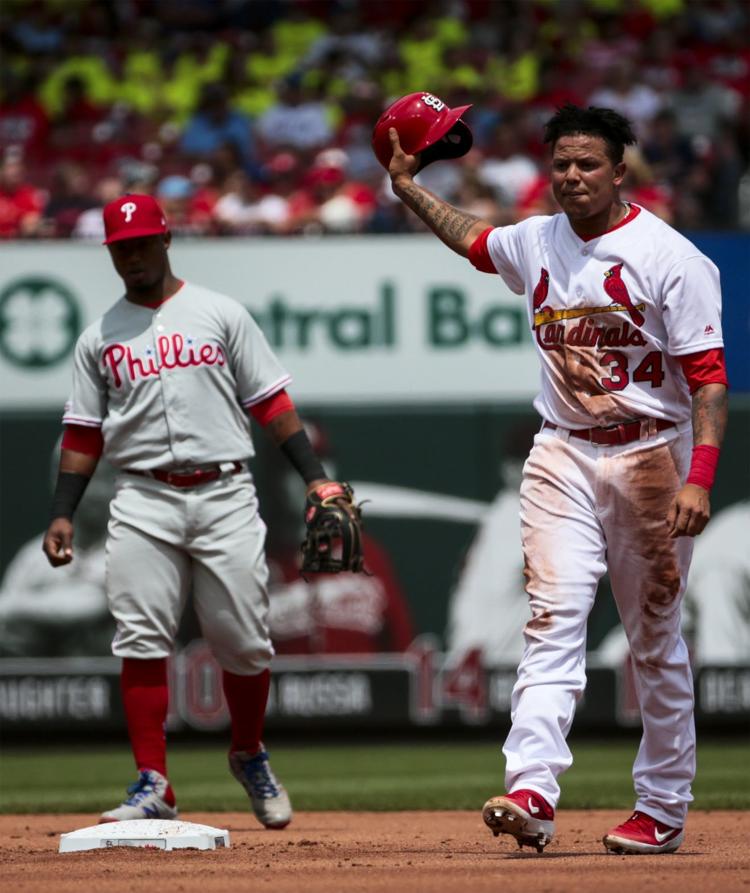 Cardinals take on Phillies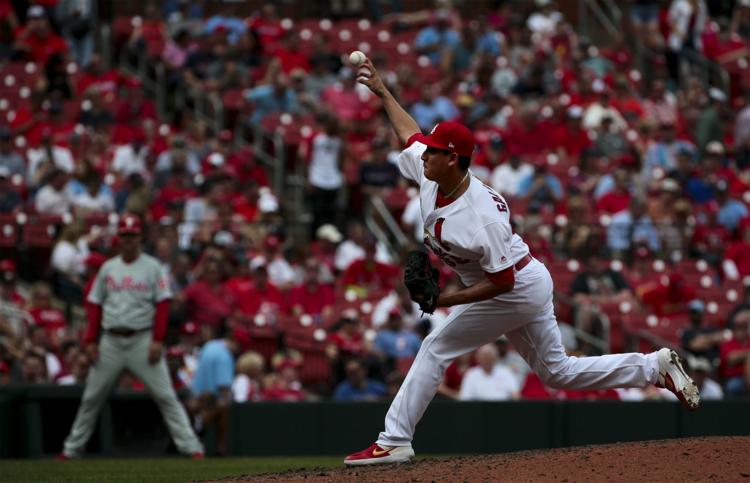 Cardinals take on Phillies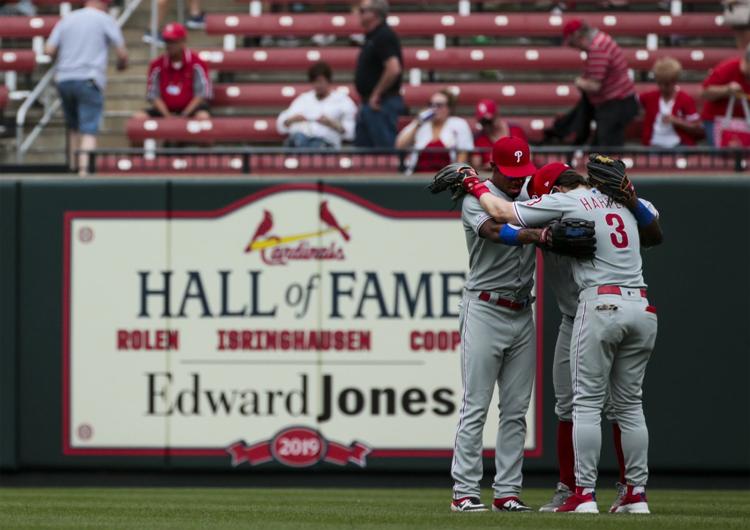 Cardinals take on Phillies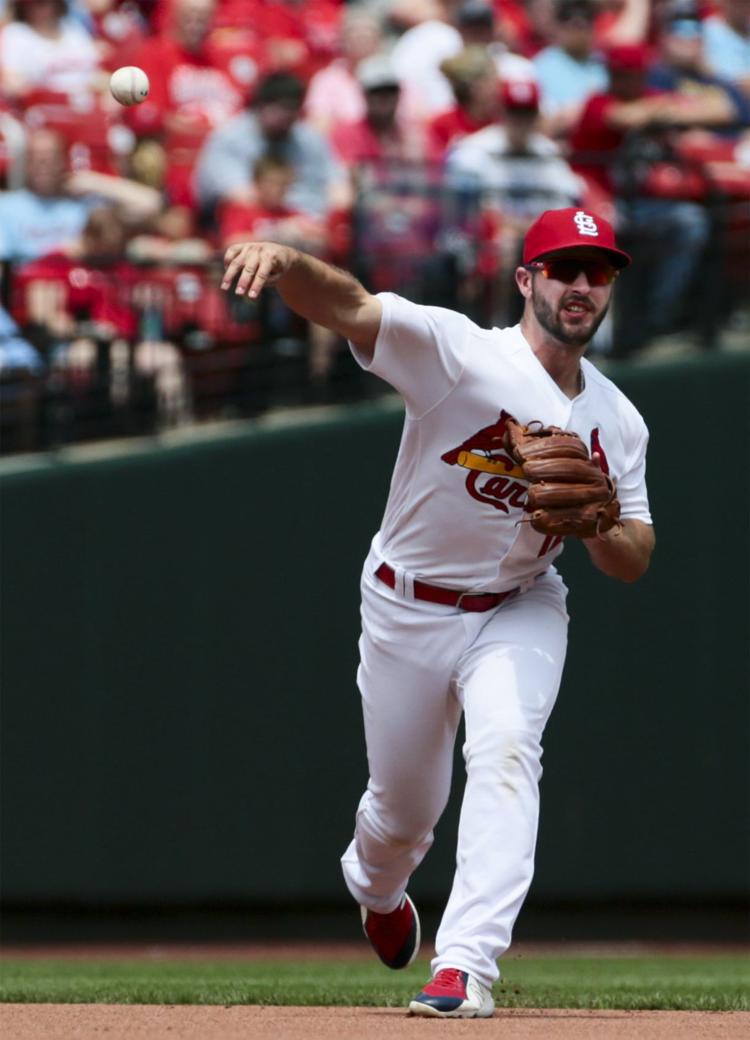 Cardinals take on Phillies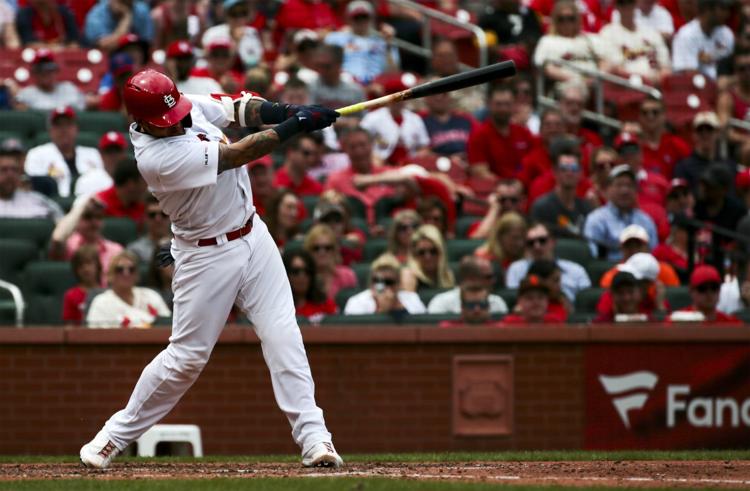 Cardinals take on Phillies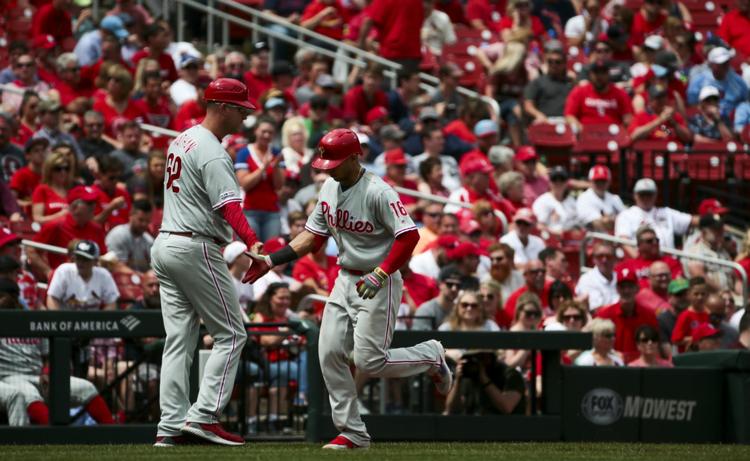 Cardinals take on Phillies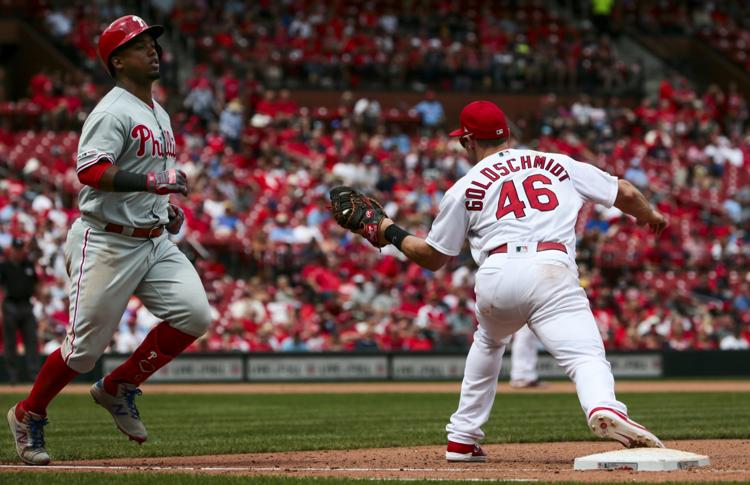 Cardinals take on Phillies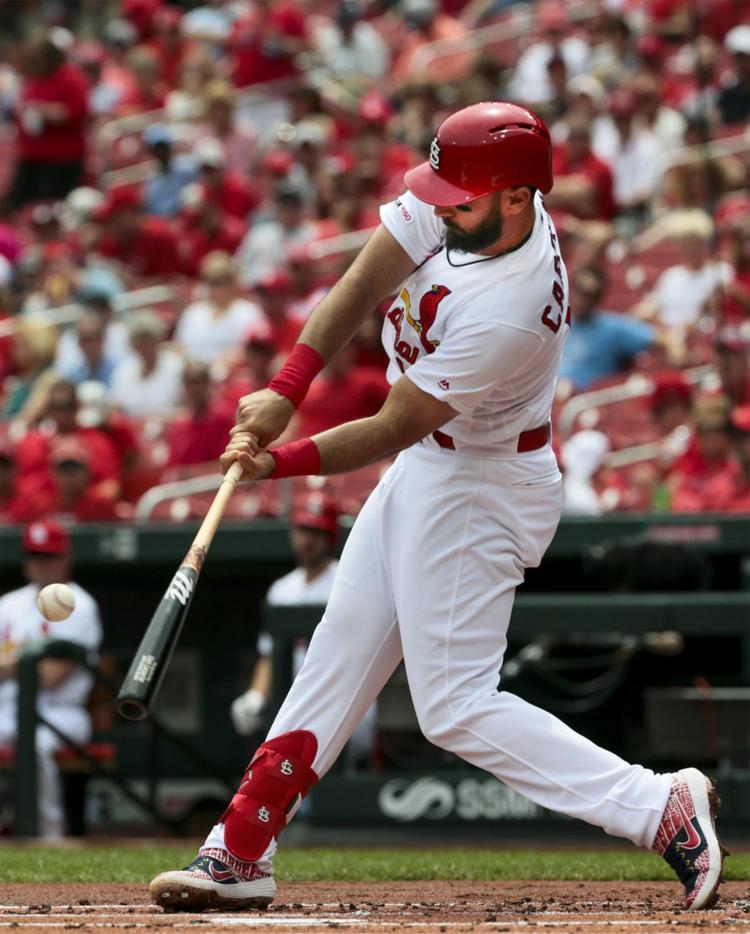 Cardinals take on Phillies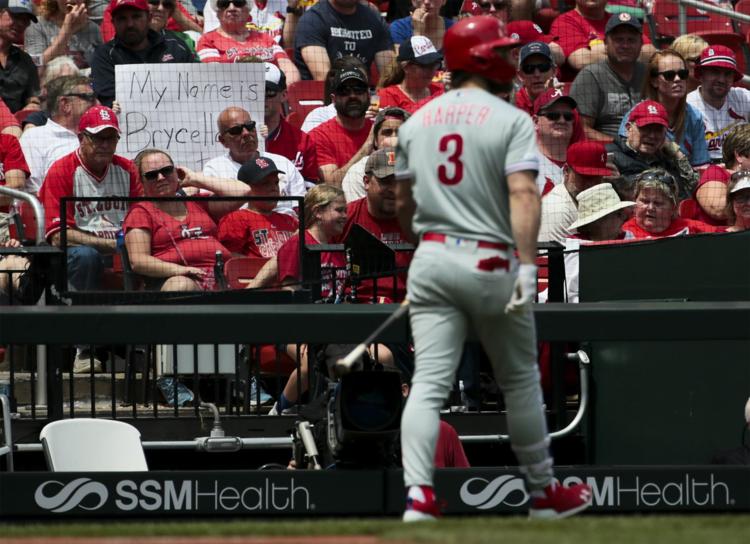 Cardinals take on Phillies