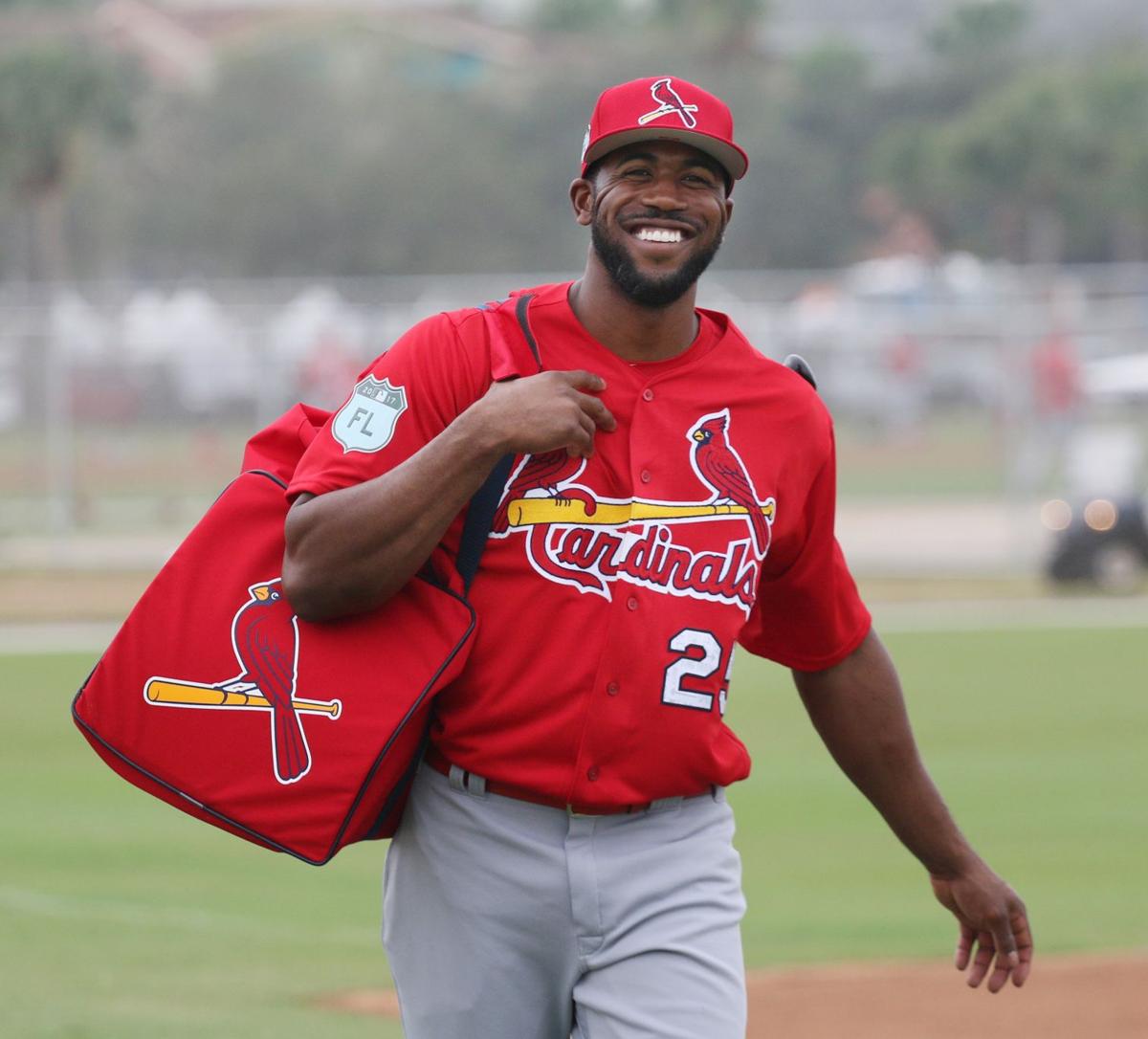 Cardinals outfielder Dexter Fowler is expressing disappointment at President Donald Trump's travel ban, ESPN is reporting.
Fowler's wife, Darya Baghbani, was born in Iran, one of seven majority-Muslim countries affected by the ban.
The couple was planning to bring their daughter, Naya, to visit family, but is putting off the trip because of uncertainly about the president's order, ESPN reported.
The Ninth Circuit Court of Appeals has blocked enforcement of Trump's executive order; the administration says it may issue a new one.
"It's huge," Fowler told ESPN's Mark Saxon. "Especially anytime you're not able to see family, it's unfortunate," Fowler said.
Some Cardinals fans reacted negatively to Fowler's comments, saying he should keep his opinions to himself. Some said the former Cubs star should go back to Chicago.
Fowler addressed the reaction on his Twitter account.
Welp.Since I have a nice little chunk of people who hate me cuz I have an opinion.I'm going to do a nice giveaway away for the good people.

— Dexter Fowler (@DexterFowler) February 19, 2017
Fowler said it: "For the record. I know this is going to sound absolutely crazy, but athletes are humans, and not properties of the team they work for."
For the record. I know this is going to sound absolutely crazy, but athletes are humans, and not properties of the team they work for.

— Dexter Fowler (@DexterFowler) February 19, 2017