The first thing asked as John Mozeliak, Cardinals president of baseball operations, resumed Saturday his traditional fan forum had to do with a concern he shares about the future, but the present is already applying pressure for an answer.
A fan wanted to know about the Cardinals' plans for the 2024 rotation with only starting pitcher under contract beyond this season. Mozeliak repeated the topic for all to hear.
And then he took a sharp exhale.
"So, what do we do?" he said.
That is the multimillion-dollar question.
An offseason that began with Mozeliak's pledge that payroll would rise saw the Cardinals make one significant free-agent move. They reach spring training with, yes, a larger payroll but also a widening gap compared to the spending of other National League contenders. The Cardinals fell short of their spending plans, Mozeliak conceded Saturday, in part because they could not close a deal with a veteran left-handed bat. At the same time, prices skyrocketed, several NL titans went on shopping sprees, and the cost of having to fill a rotation went up. In December, Mozeliak said, presciently, "Our model will be tested."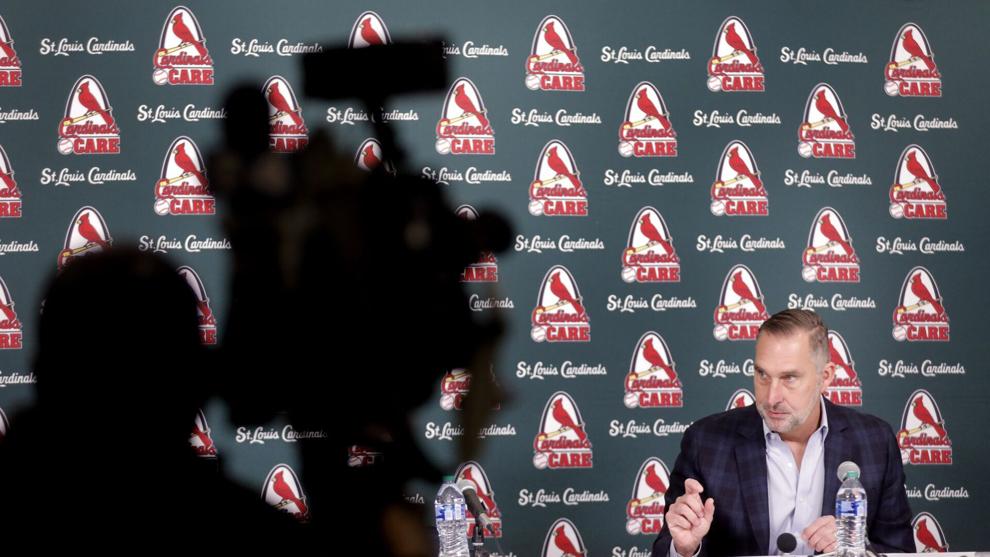 It was. So, a reporter asked if it passed.
"It's not a pass-fail," Mozeliak said. "It's understanding the value of what you're paying for. … You can reverse-engineer on the market what you should be paying based on your payroll or your revenues. Has the market moved? Yes. So, do we need to change the denominator sometime? Perhaps. That's what we're looking at.
"There are two hats you wear when you're in this decision-mode," he continued. "There's the short view, meaning how is it going to affect our club today vs. what some of these implications will look like in the long view. I do think the long view is something that we have to take a harder look at. Because clearly, when you look at what was spent this offseason in those markets, things are changing."
The 26th Cardinals Winter Warm-up began Saturday in person for the first time since January 2020 and on the team's ballpark campus for the first time ever.
Steven Matz, the Cardinals' highest-priced signing of last winter, was among the first to meet fans and sign autographs Saturday morning. Sunday's event will feature the cornerstones of the team, NL MVP Paul Goldschmidt and 10-time Gold Glove-winner Nolan Arenado, both of whom were acquired by trade. On Monday, the centerpiece acquisition of this winter, catcher Willson Contreras, will make his Warm-up debut. The former Cub agreed to a five-year, $87.5 million contract in December. It is the largest contract finalized by the Cardinals with a player who was not already on the team. And it contributed to the payroll bump.
After several years of reducing costs due to the shortened 2020 season and limited ticket sales to start 2021, the Cardinals will see a spike in the opening day payroll. Including Contreras and $30 million guaranteed Friday to reach agreements with seven arbitration-eligible players, the opening day, 26-man roster is currently set to approach $174 million, according to Post-Dispatch research and sources. That's up from $154 million to open 2022.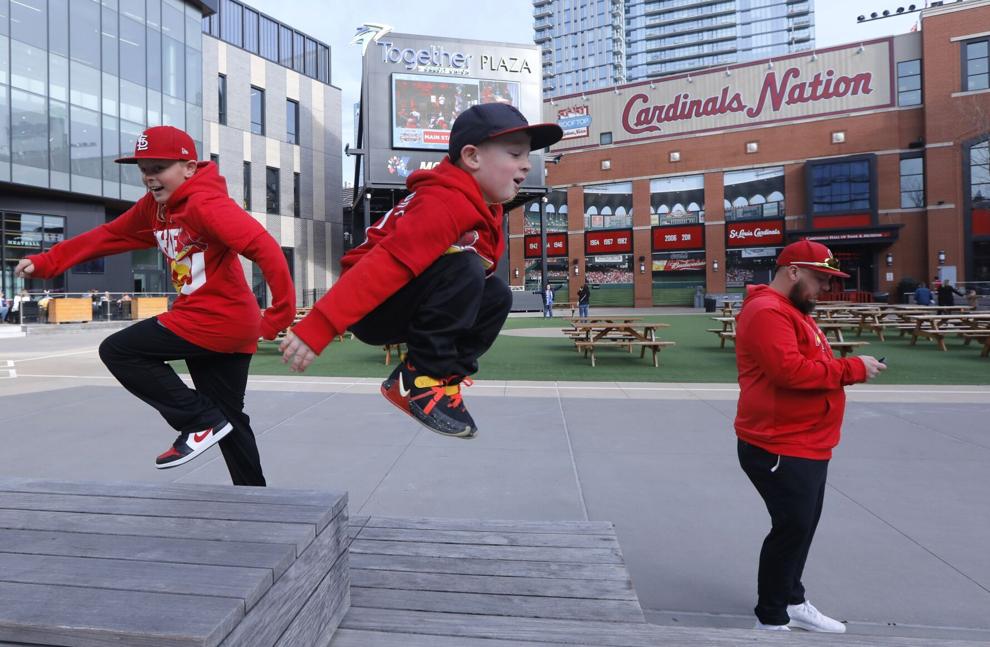 What's lacking from this math is additions.
A year ago, when the Cardinals signed Albert Pujols as a free agent, they had committed $19.2 million to free-agent additions, like Matz and Pujols. Even with the growth in payroll, the outside spending on the major-league roster this offseason is Contreras' $10 million salary for 2023. The payroll went up as they maintained returning players, like re-signing Adam Wainwright and Arenado's increased salary. Spending on additions lagged.
Mozeliak was asked about this contrast in a press conference Saturday.
"Let's start to the question, 'Will payroll go up?' And I answered yes," Mozeliak said. "Has payroll gone up? Yes. Did it go up as high as your expectations? That's the eye of the beholder. It doesn't mean that we weren't looking to invest in other things. Some of the areas we did. Unfortunately, we didn't achieve that. From the simple question, 'Did the payroll go up?' Payroll has gone up. Do we have the bandwidth to add to this club throughout the year? Yes we do. Is the market something that had an adverse effect to possibly us spending?
"The answer is," he concluded, "of course."
The Cardinals engaged in negotiations with at least one unidentified left-handed-hitting veteran and were willing to meet the salary offer. They were looking for a platoon bat, an outfielder or left side of a designated hitter combo, and that wasn't the playing time or role the player found attractive. As an example, slugger Joey Gallo signed a one-year, $11 million deal with Minnesota, where he'll be in the lineup as of now. As a Cardinal, he'd be competing in spring for the lineup.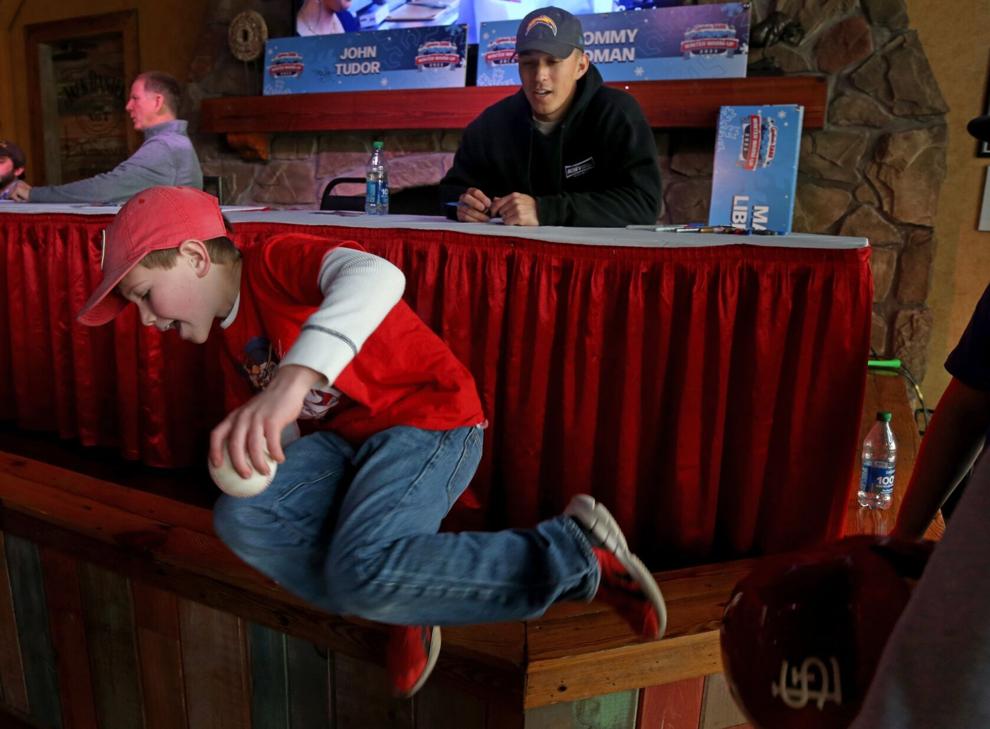 The Cardinals dabbled at most in the shortstop market, exploring a possible move there if they traded for a catcher. Mozeliak downplayed the team's urgency to add a free-agent starting pitcher, but it wasn't for lack of interest. The Cardinals explored bids for a few of the top-end free-agent starters but found the prices "eye-popping," a source agreed.
"That might be a strategic mistake in hindsight," Mozeliak allowed. "Six months from now, a year from now we can look back on that and say we probably should have. Our hope is we are right, and it won't be something that we regret."
During his talk on the main stage at Ballpark Village, Mozeliak discussed the bonanza of spending in the open market during this honeymoon following a labor agreement. He said going into the winter, the expectation was teams would increase their spending, closer to the pre-pandemic plans. Well, "we went right by pre-pandemic levels," he said. The Cardinals' current 26-man payroll is just above average in the majors, but NL teams are spending 17% higher than AL clubs, per Sports Illustrated's accounting. Mozeliak used that same phrase — "eye-popping" — and also called it "eye-opening." He said the spending on free agents is "good for the game."
What that level of spending is for the Cardinals is their internal discussion, especially as they face the need to add starting pitchers, the guardrails on their model, and the soaring cost of impact talents. They still have room within their budget and, Mozeliak said Saturday, "my guess is by season's end it will probably be spent." Every other NL playoff team in 2022 had a total payroll exceeding $200 million, a threshold the Cardinals have never reached.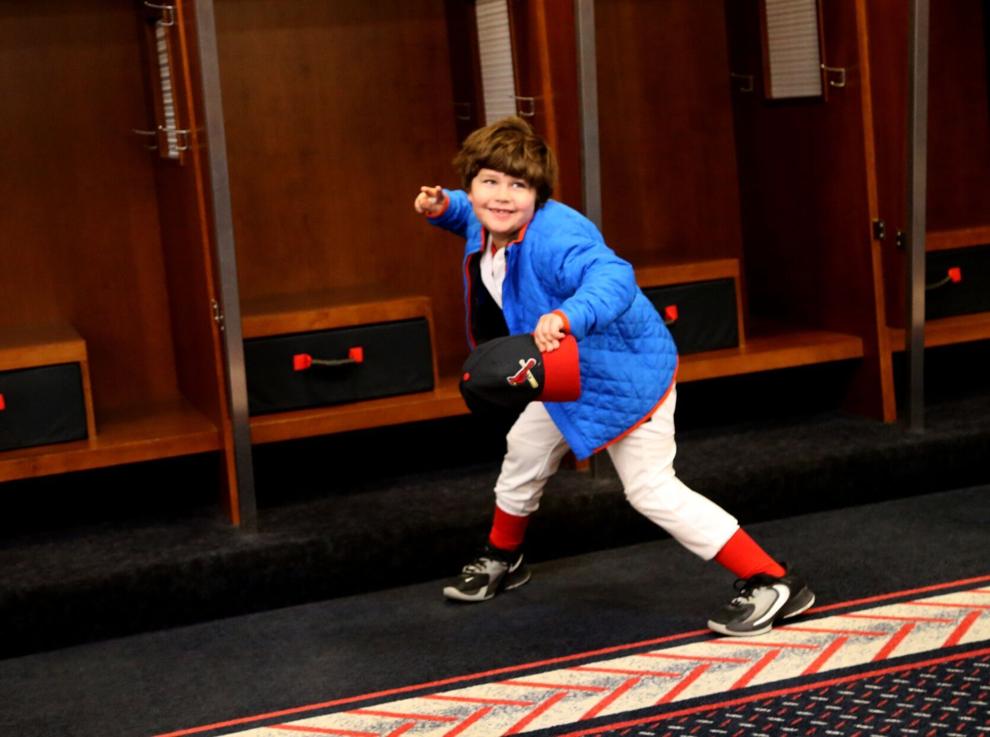 One of the other ongoing conversations is Mozeliak's contract and his 15 consecutive winning seasons leading baseball operations. His deal expires this year. He and chairman Bill DeWitt Jr. have had recent discussions about his future, his role, and Mozeliak stressed Saturday he's not "overly focused" on his contract. He does not want it to be a "distraction" entering this season. That is a question awaiting the Cardinals in the future, like the openings in their rotation. How they adjust given the present market begins their answer.
"I would say to our fans: We like our team," Mozeliak said. "If we didn't like our team we would be making adjustments to our team because that's how we do things here. Resources that are available today and resources moving forward are definitely more than what they were."
Photos: Fans flock to Cardinals' 26th Winter Warm-up
First day of Cardinals 2023 Cardinals Care Winter Warm-Up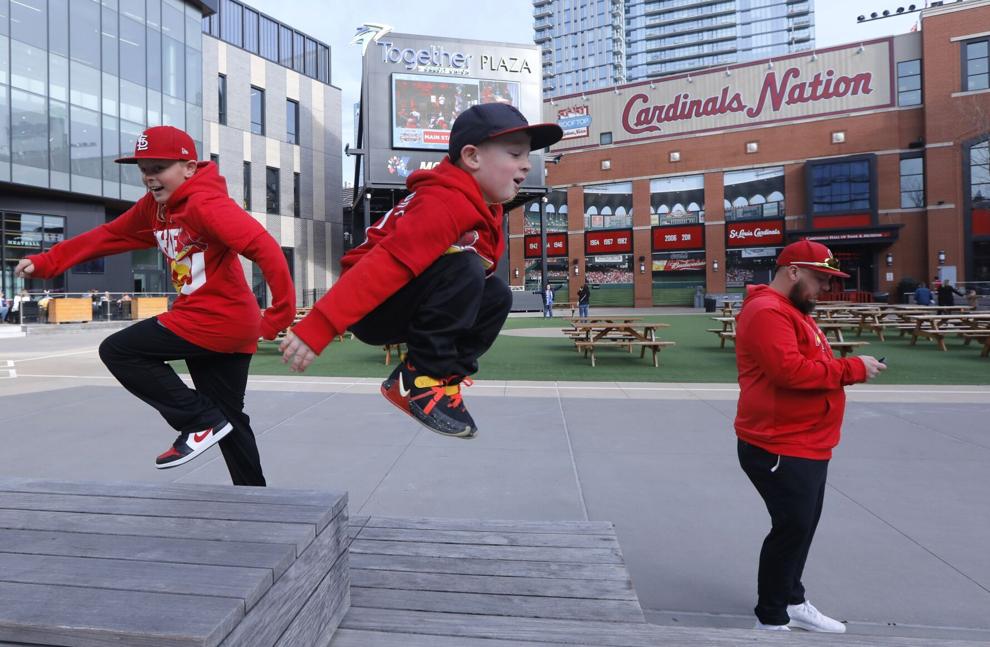 Clubhouse tours at the Cardinals' Winter Warm-UP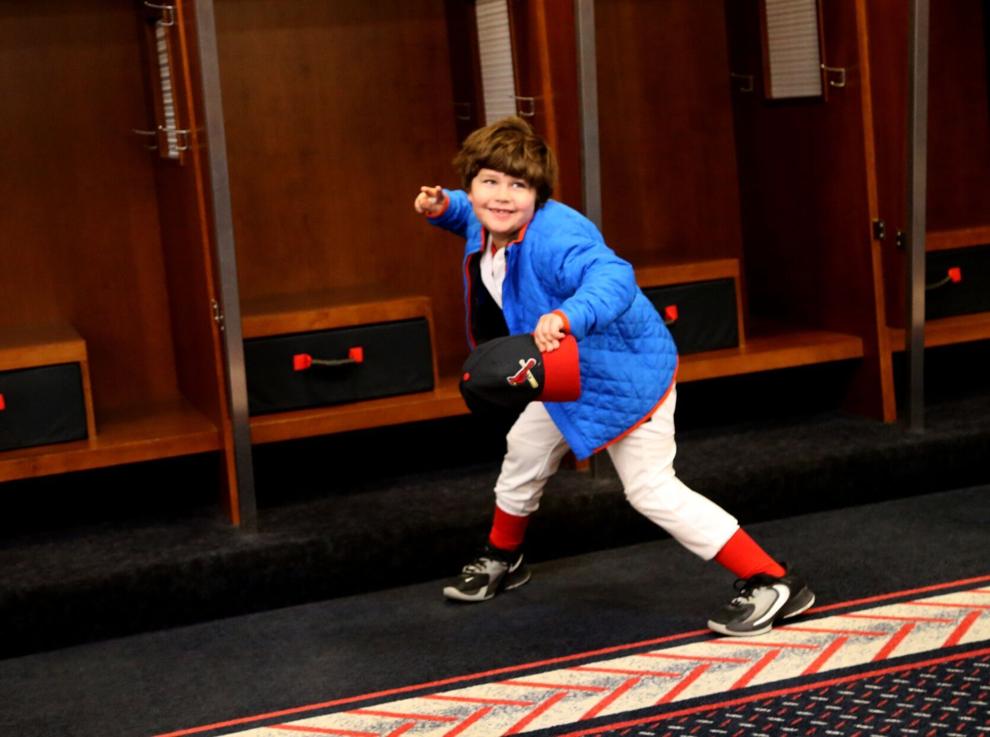 First day of Cardinals 2023 Cardinals Care Winter Warm-Up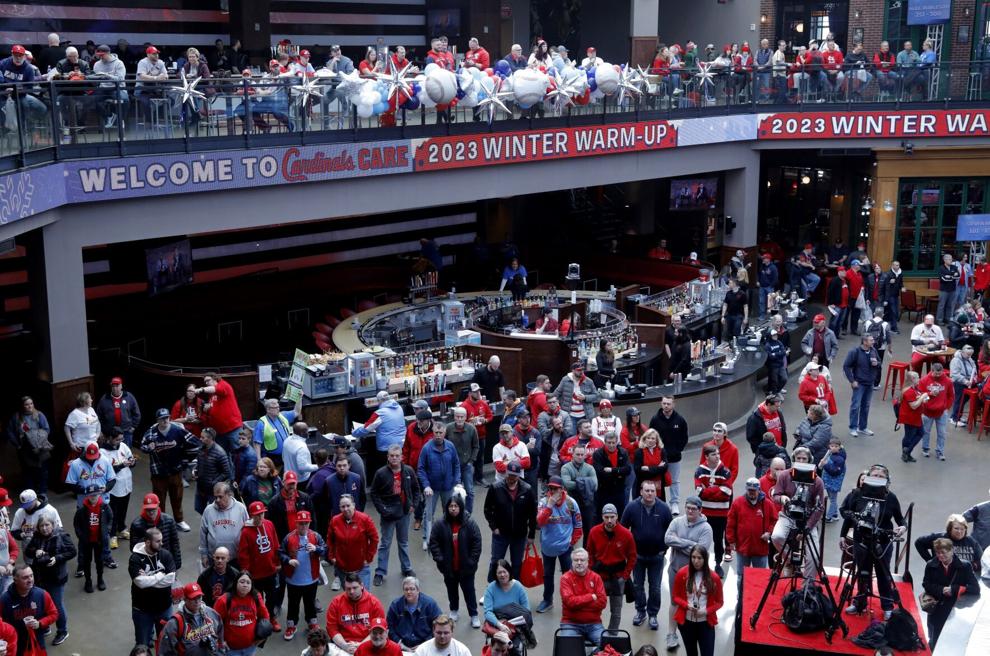 St. Louis Cardinal left fielder Tyler O'Neill signs autographs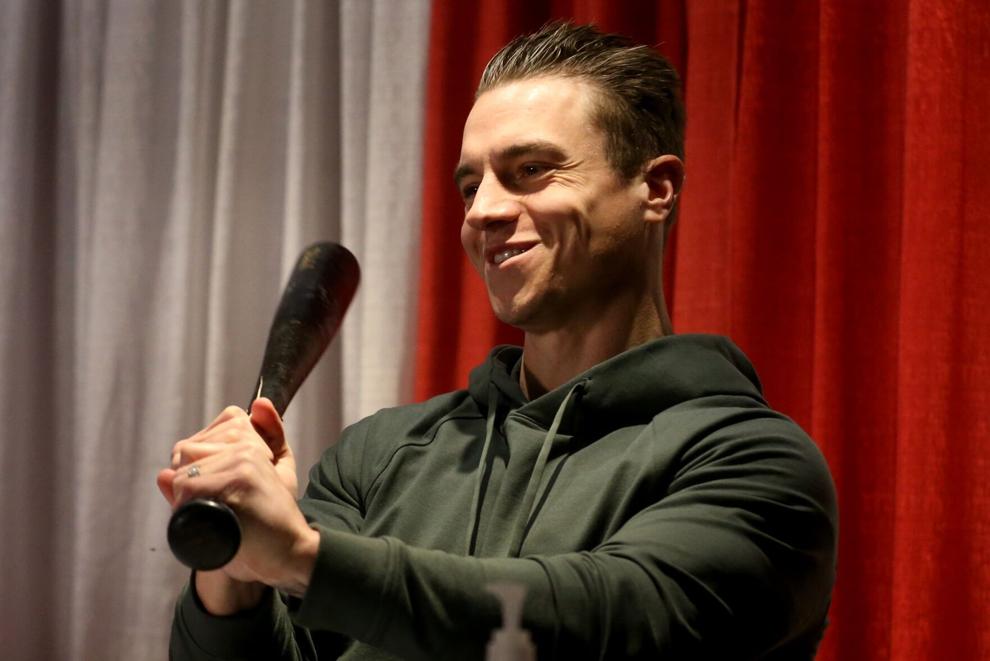 St. Louis Cardinal left fielder Tyler O'Neill signs autographs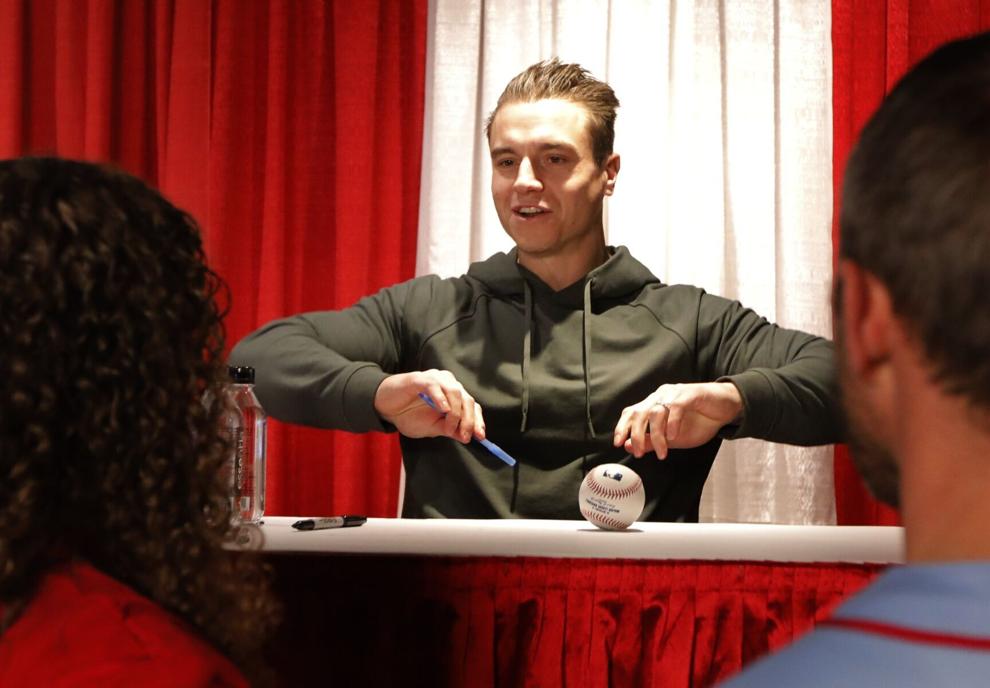 First day of Cardinals 2023 Cardinals Care Winter Warm-Up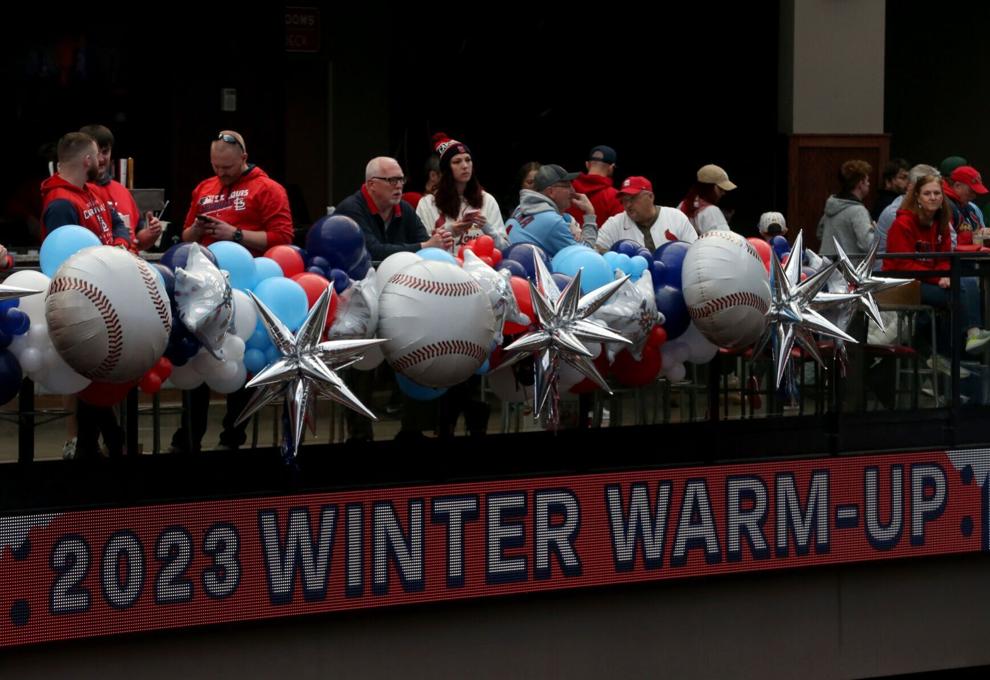 St. Louis Cardinals second baseman Tommy Edman signs autographs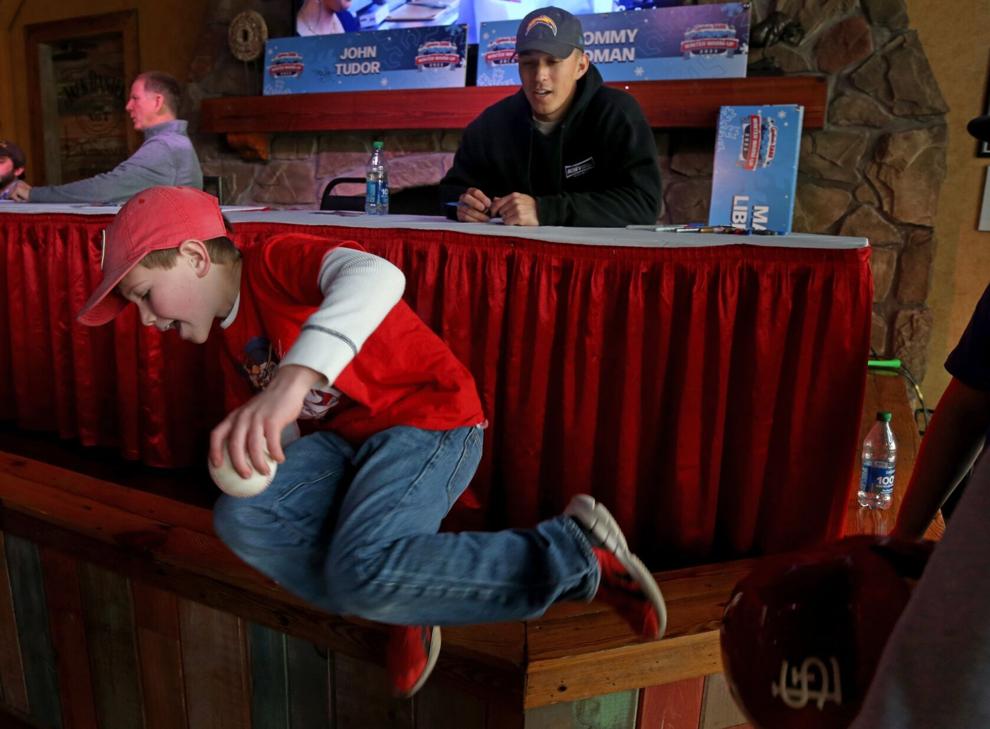 Fans tour clubhouse at the Cardinals' Winter Warm-Up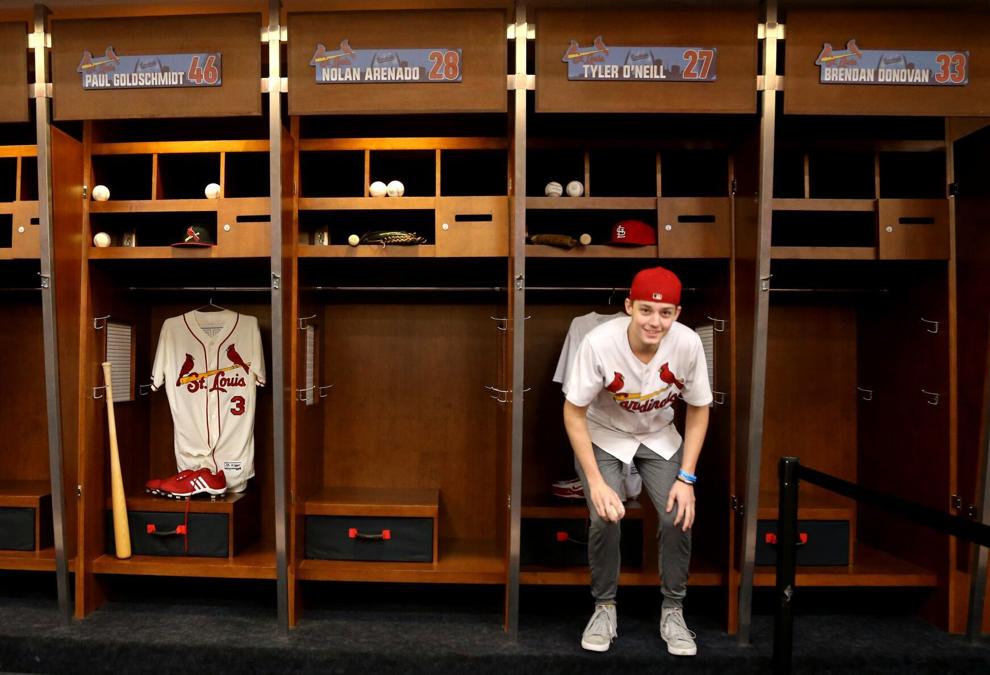 St. Louis Cardinals outfielder Alec Burleson signs autographs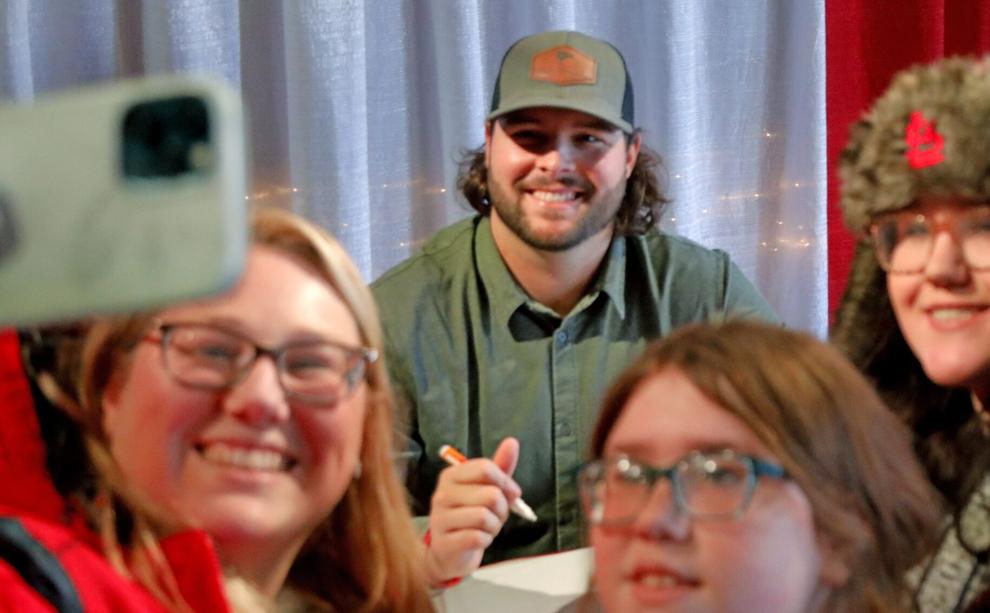 Fans tour clubhouse at the Cardinals' Winter Warm-Up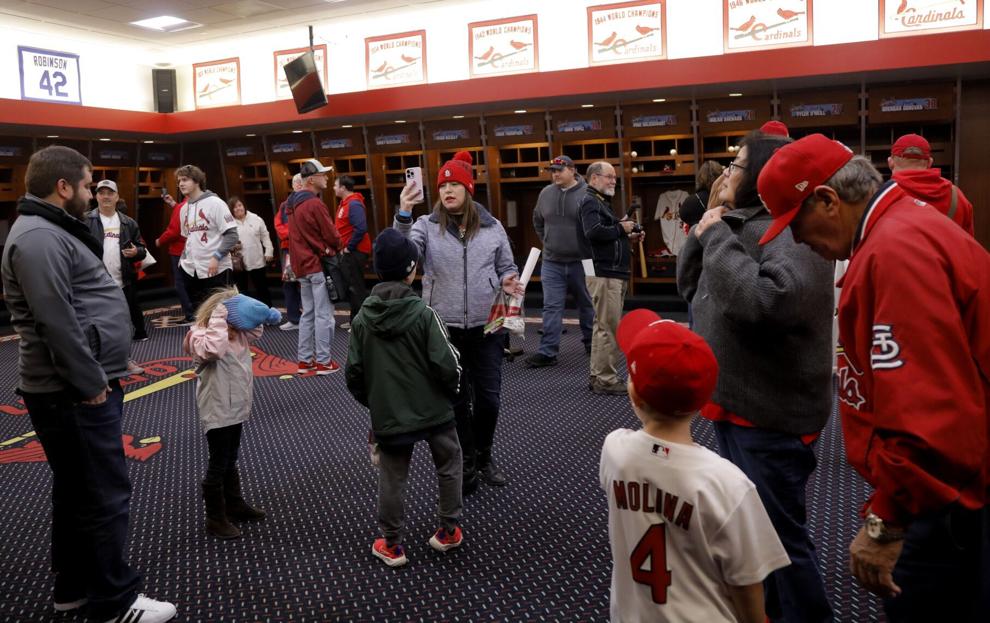 St. Louis Cardinals catcher Andrew Knizner signs autographs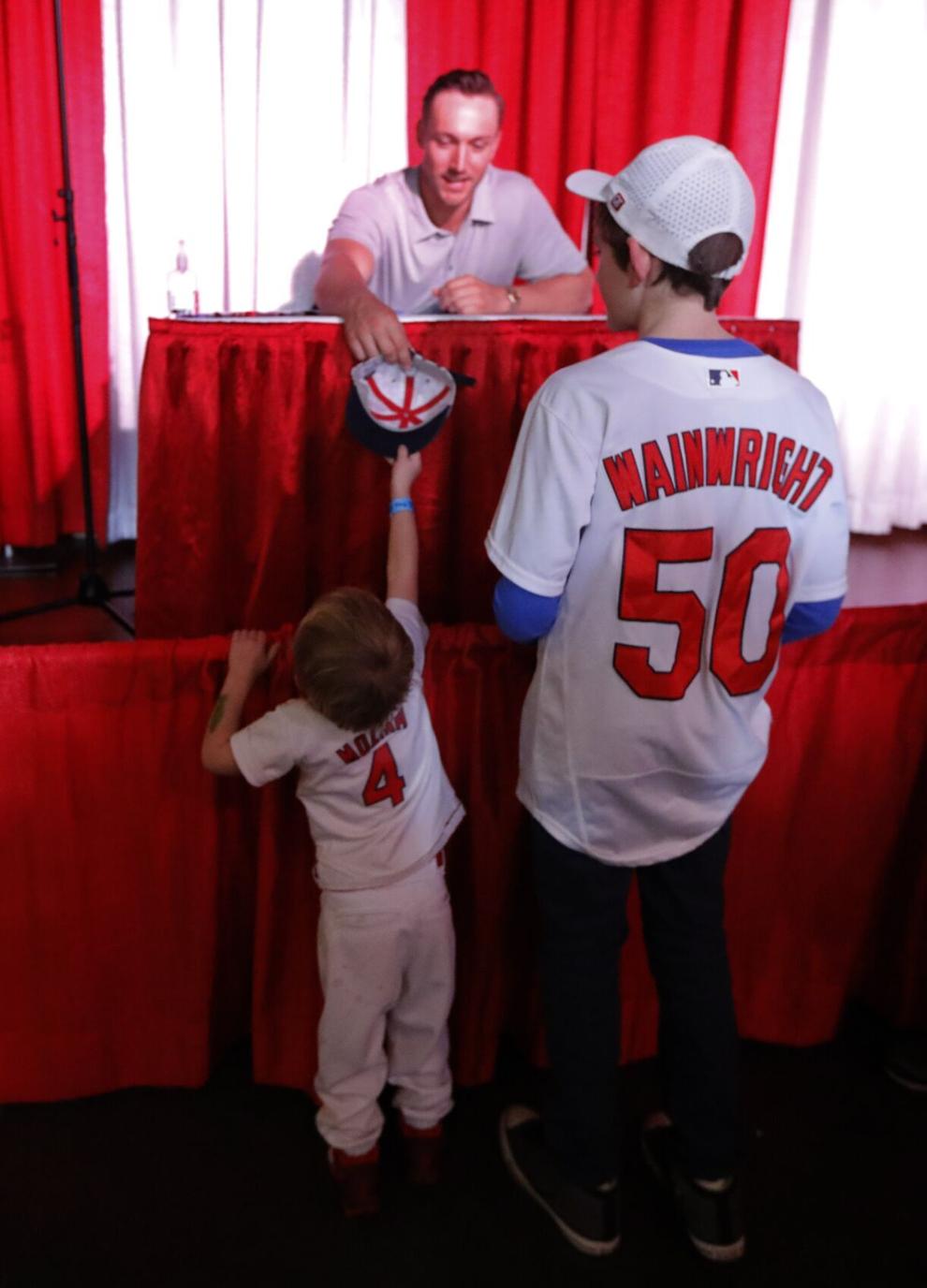 St. Louis Cardinals outfielder Alec Burleson signs autographs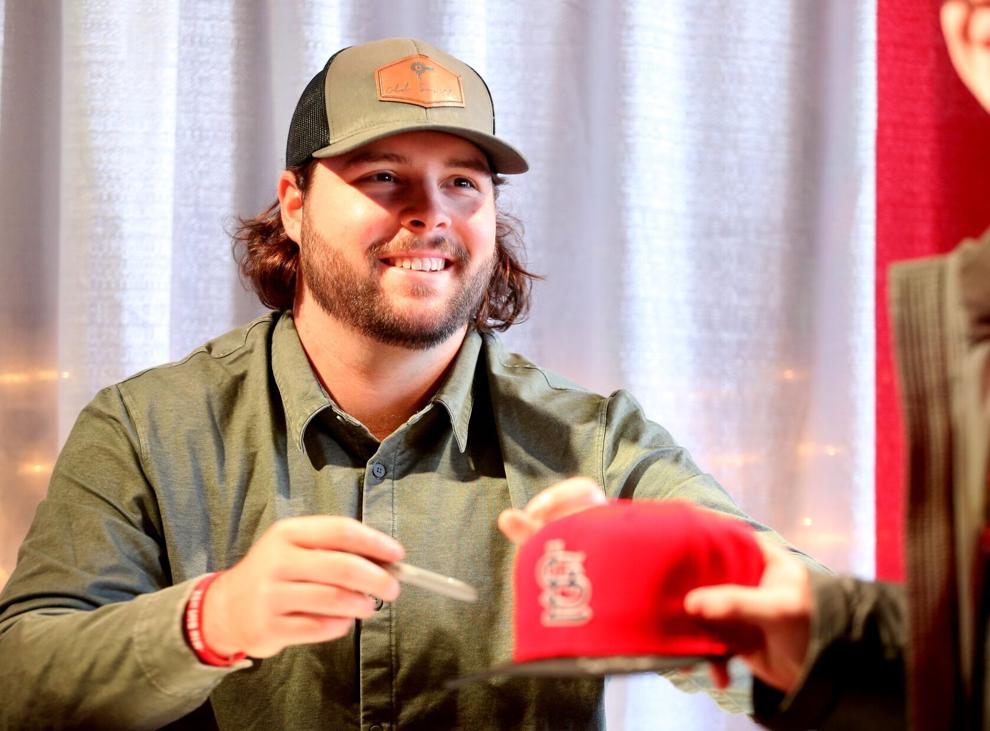 St. Louis Cardinals' Nolan Gorman signs autographs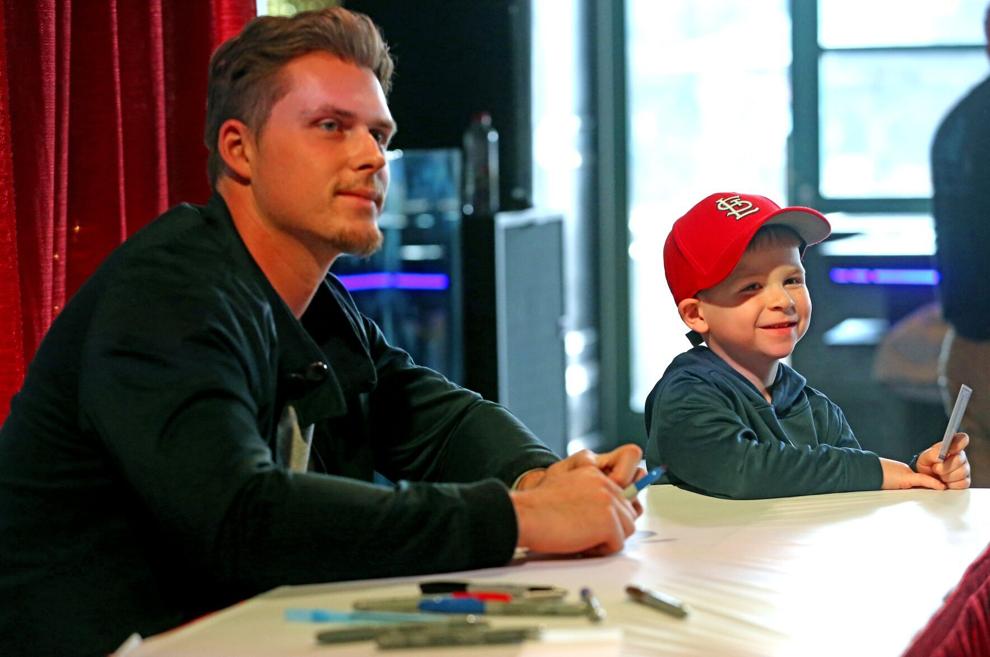 St. Louis Cardinals catcher Andrew Knizner signs autographs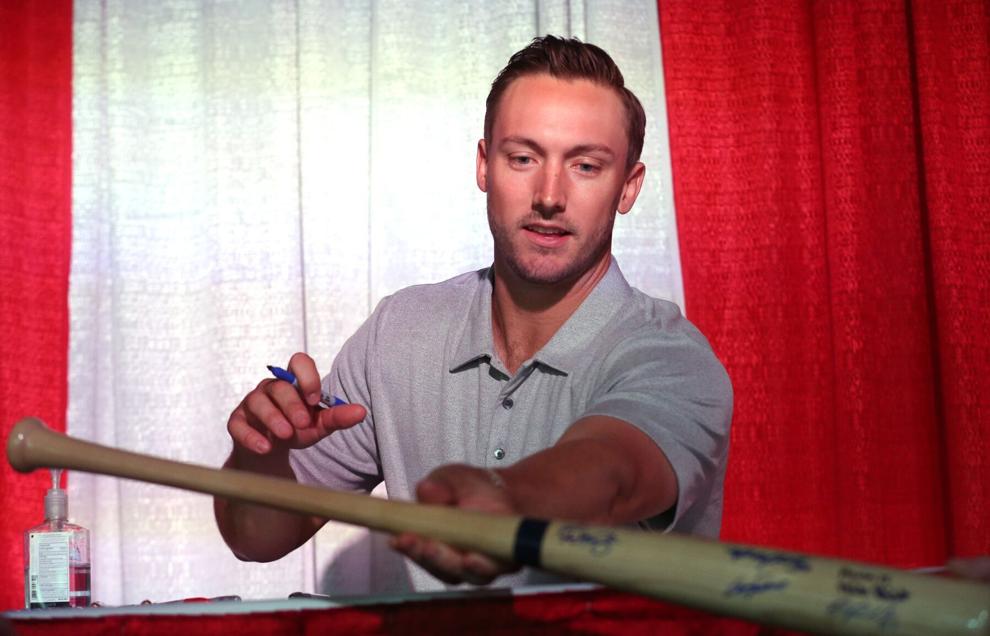 St. Louis Cardinals catcher Andrew Knizner signs autographs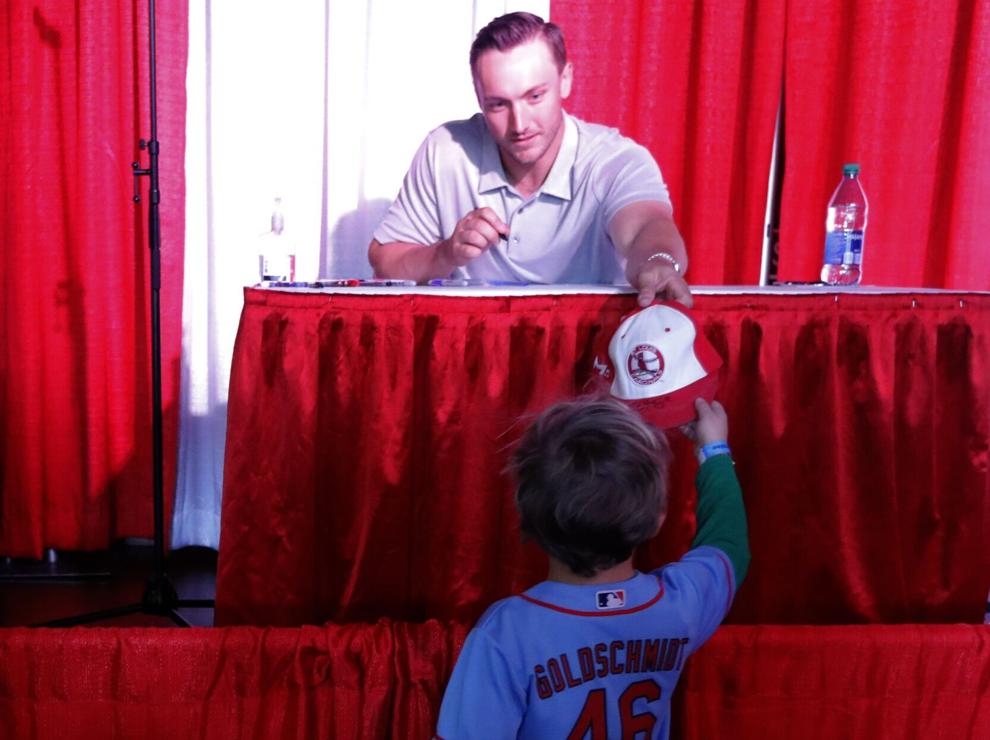 St. Louis Cardinals President of Baseball Operations John "Mo" Mozeliak talks to the press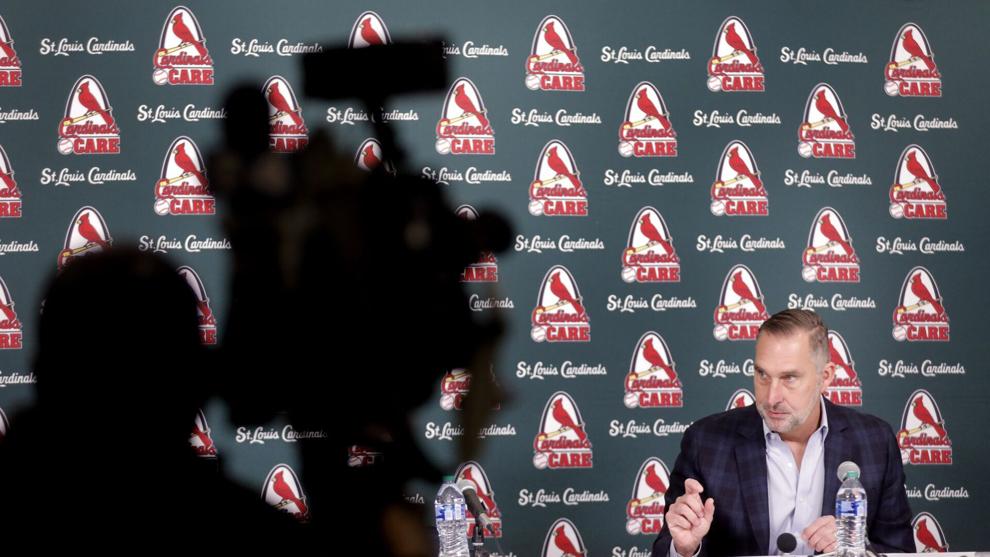 First day of Cardinals 2023 Cardinals Care Winter Warm-Up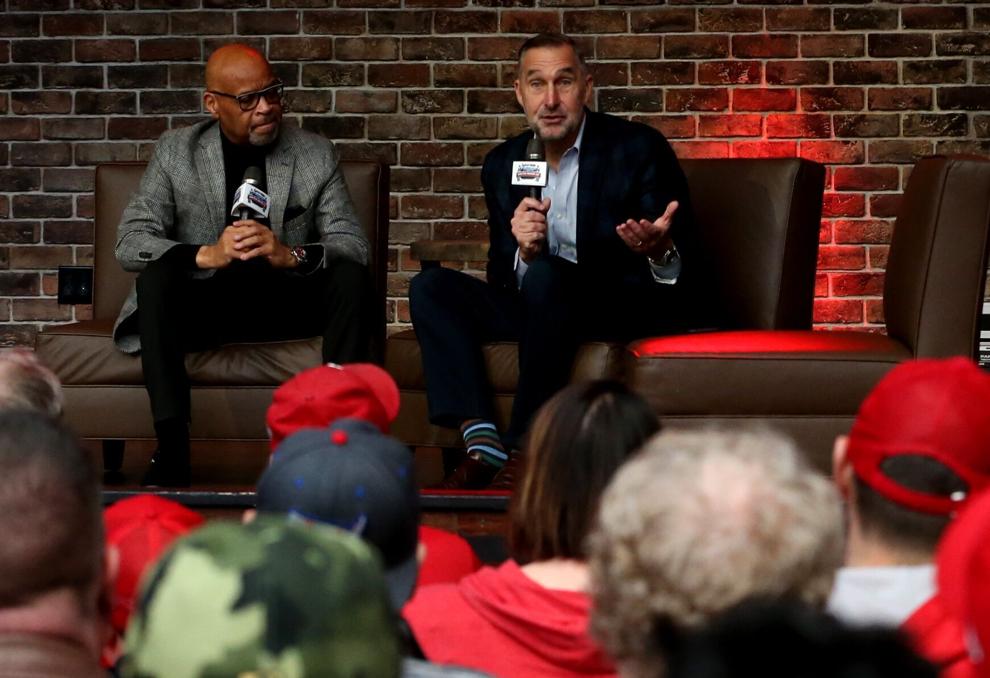 Fans get St. Louis Cardinals pitcher Jordan Hicks autograph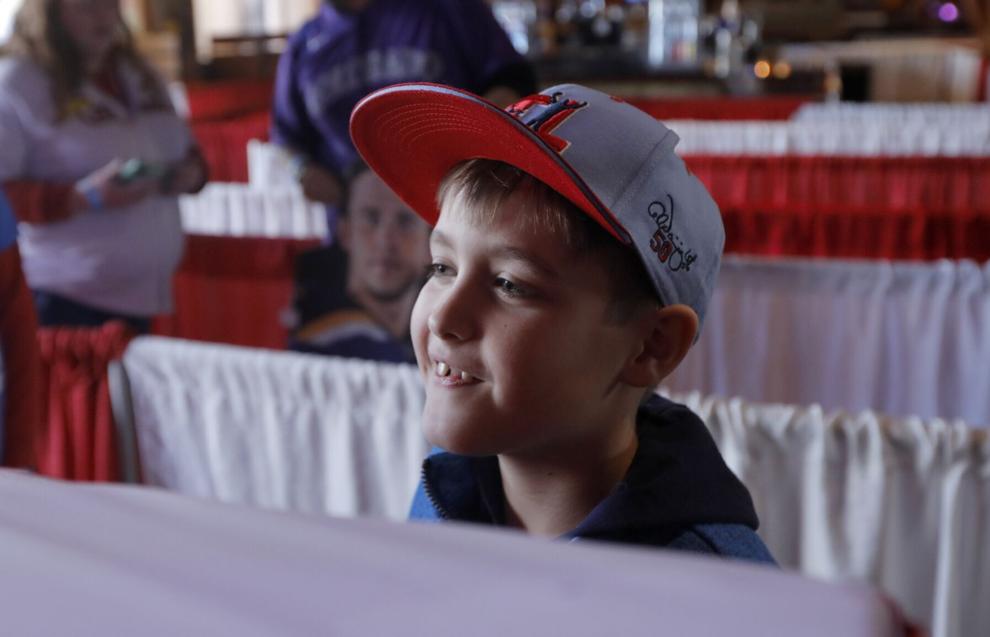 Fan brings golden glove for St. Louis Cardinal left fielder Tyler O'Neill to autograph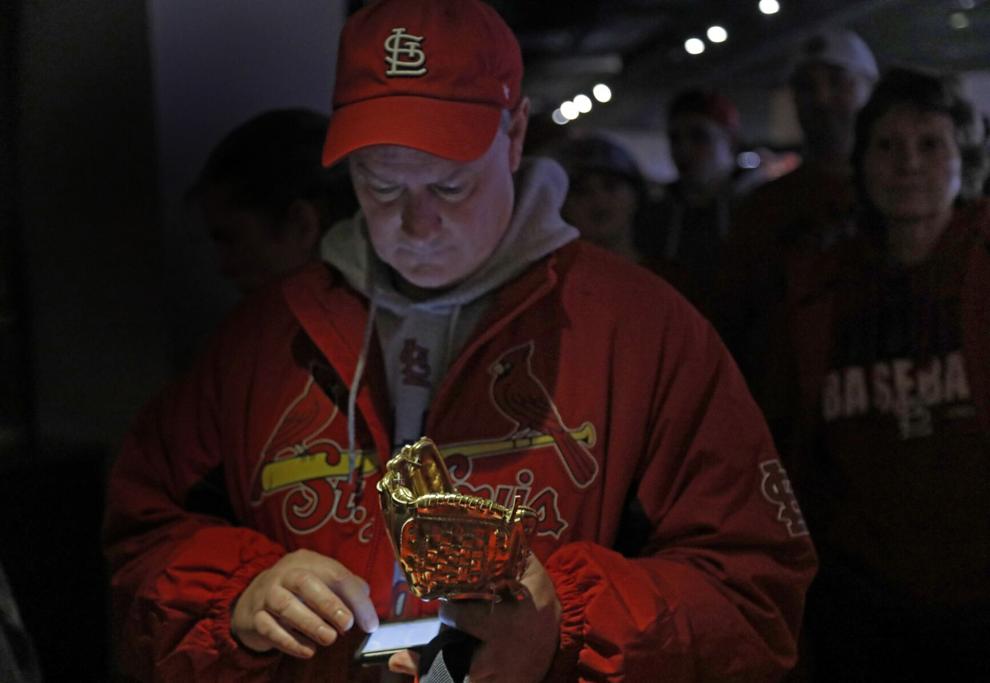 World series shirt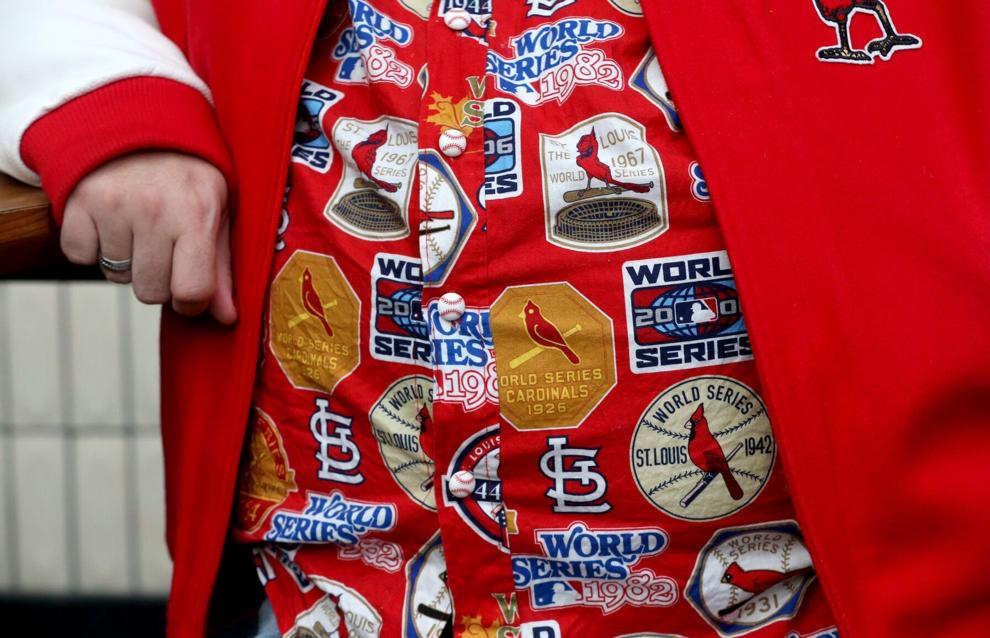 Fans to photos with Fredbird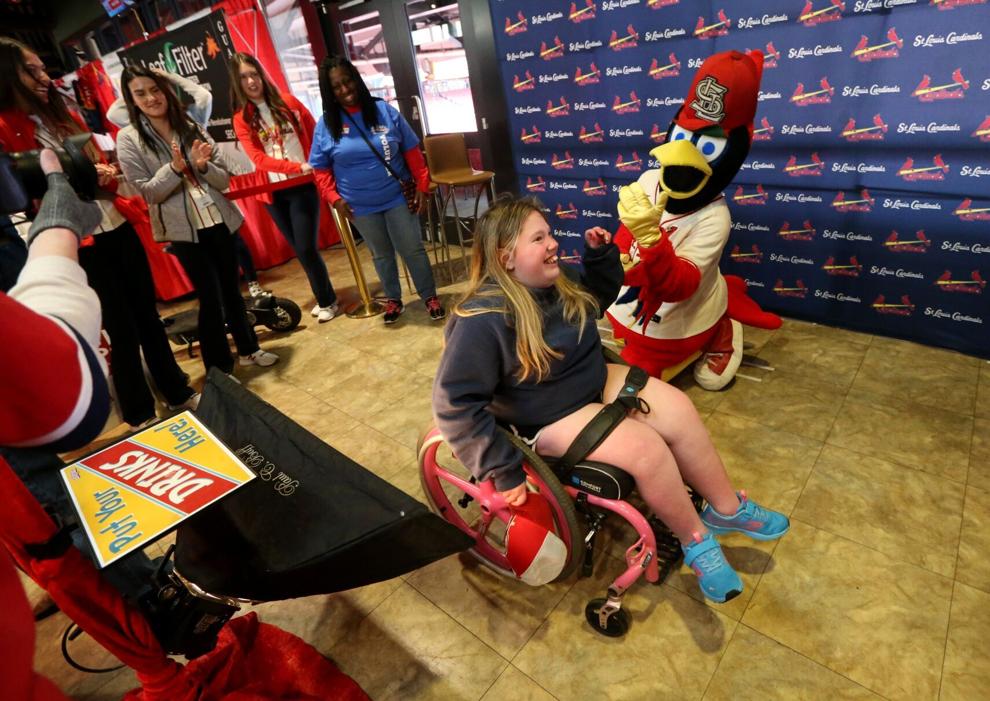 Water pong at Ballpark Vilalge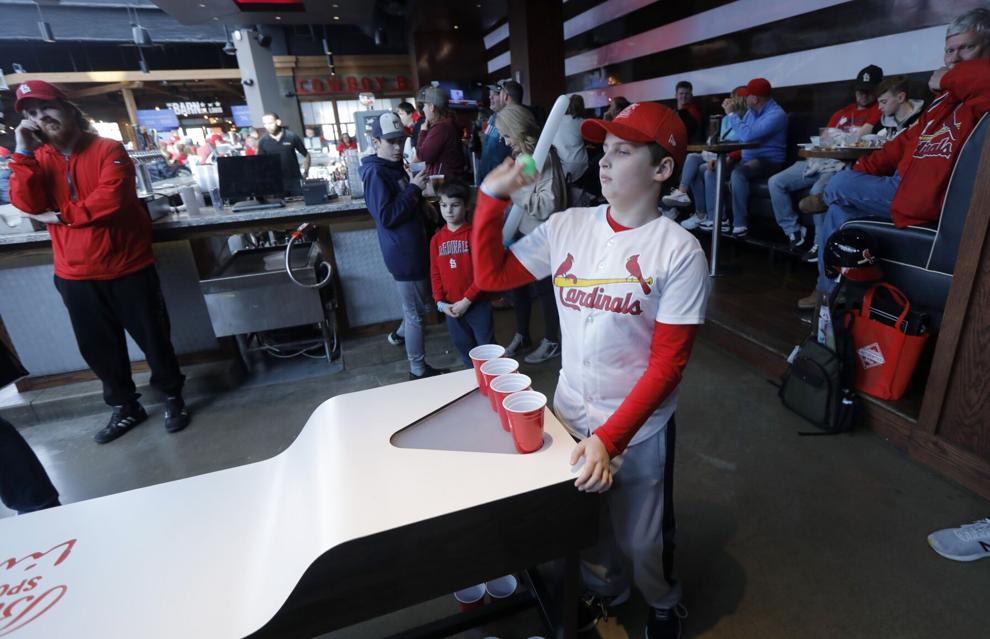 Video: St. Louis Cardinals and fans talk Winter Warm-up 2023