Once the Cardinals fly down south to Jupiter, Florida, for 2023 spring training, an opportunity will await Jordan Walker, the organization's top prospect. It will be an opportunity for the 20-year-old, former first-round pick to make some noise in a position still fairly new to him and potentially land himself a spot on the Cardinals' opening day roster.
Though, the possibilities of the impressions he could make while in Jupiter are ones he tries not to think too much about.
"I'm not really too stressed over, you know, things like that," Walker said. "I feel like if I just, you know, am confident and that I play well, then things will fall into place in how I like them. I'm just really focused on, you know, playing the game and then doing my best to play the game."
Having switched over from third base to the outfield at the start of August, Walker felt he improved his defense after the Arizona Fall League and is making time for outfield work as he spends the winter in his home state of Georgia. But when it comes to what Cardinals brass has described as an "exciting" prospect, the 20-year-old will come into 2023 off a year filled with offensive success.
At 19 years old at the start of the 2022 season, Walker was the youngest player in the Texas League and just one of two teenagers on a Class AA opening day roster. The now 20-year-old ended the season with a .306 average, 19 home runs, 31 doubles, and .898 OPS in 119 games.
Among his peers, Walker finished second in the Texas League in hits (141), third in doubles, fifth in OPS, and sixth in average. Walker never posted an average below .290 or an OPS below .817 across each month from April to September. His stretches without a hit never went longer than two consecutive games.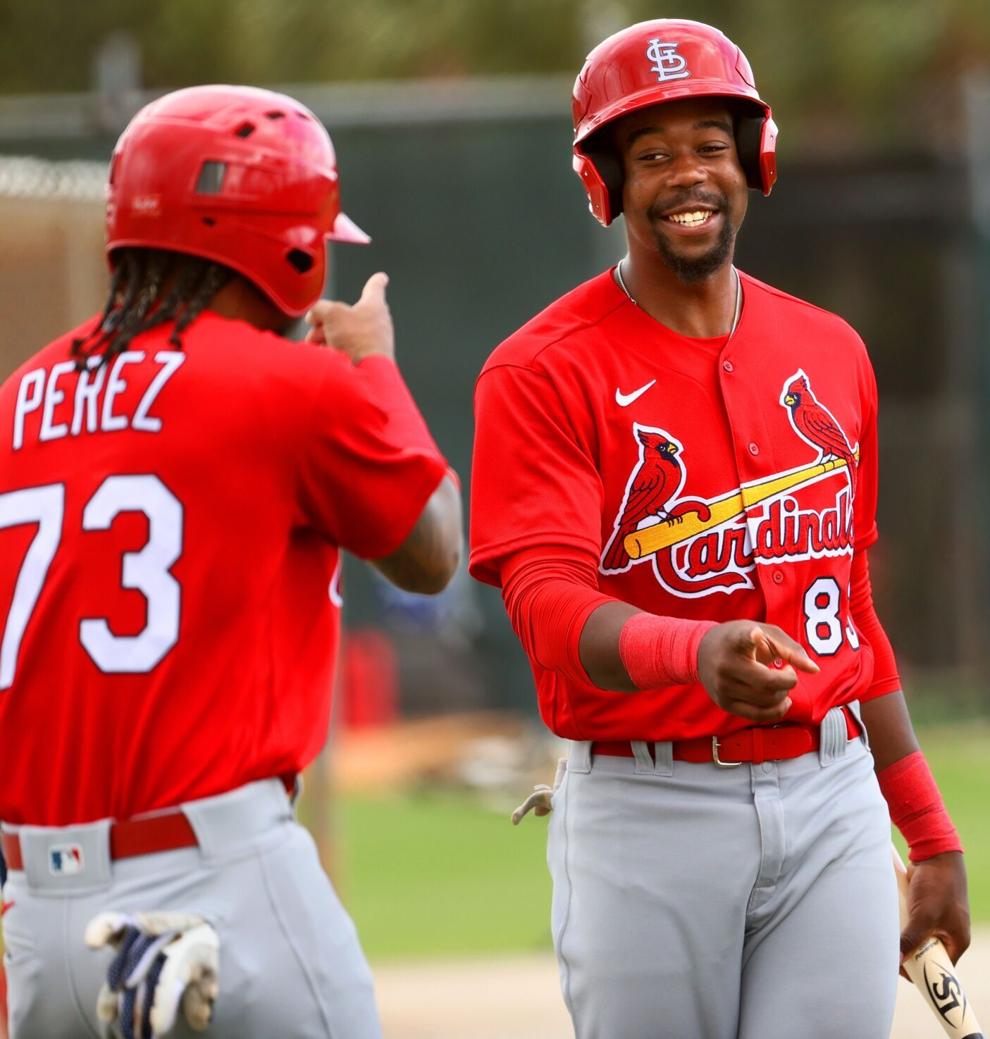 With his 100 runs, Walker broke a Springfield franchise mark previously set in 1998 and was one home run shy of the club's first 20 home run, 20 stolen base season after he swiped 24 bags. Walker was the only Texas League player and one of 18 MiLB players to reach triple digits in runs this past season.
"I think he started hitting, and he never stopped hitting," Springfield manager Jose Leger said of Walker. "You could see the way they were approaching him, how careful they were approaching him after they knew who he was and how good he was doing, but he was able to adjust to that. It was just amazing how consistent he was throughout the year, despite his age."
That production continued for Walker when he and seven of his fellow Cardinals prospects arrived at the Arizona Fall League. Playing around some of baseball's top minor leaguers in what is known as a "finishing school" for developing players, Walker batted .286 with five home runs, six doubles, and a .925 OPS in 21 games. He landed himself a spot in the league's yearly Fall Stars game and found success against pitchers who were older and had experience playing above Class AA.
"Every team has some good arms," Walker said of the fall league. "I had to prepare myself to truly face, you know, the top peer talent. And it was definitely tough, but, you know, I'm glad I got to face it. Just to get insight on what it'd be like to play in the big leagues."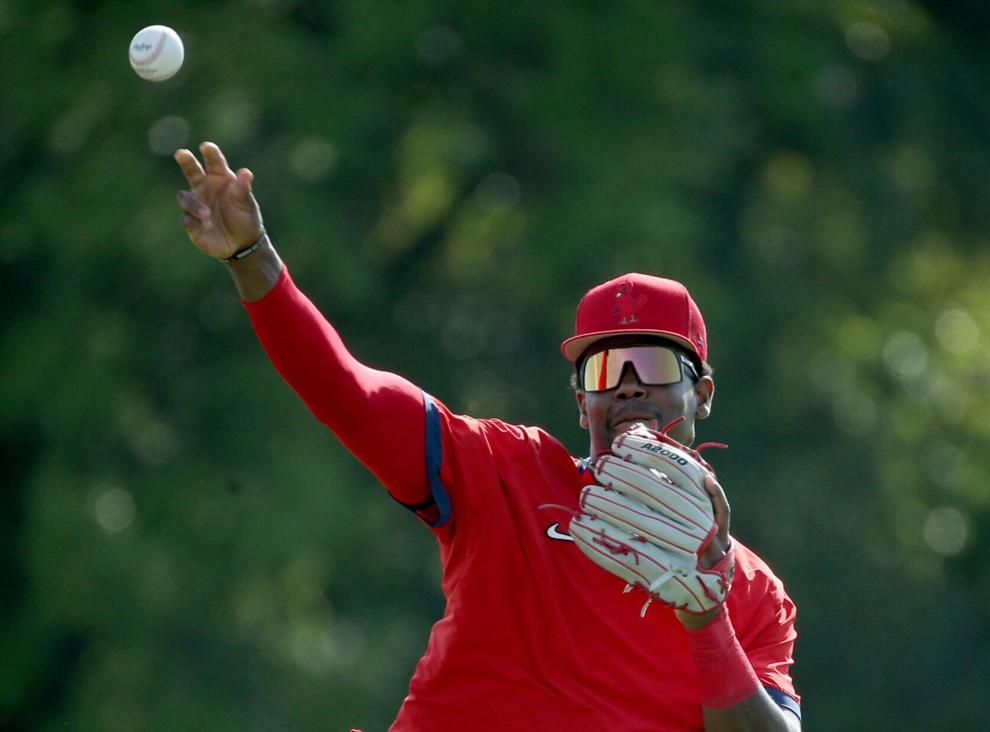 The year of success resulted in recognition as the Cardinals' co-minor league player of the year alongside outfielder Moises Gomez. After receiving the award for the second consecutive year after splitting the honors with Juan Yepez in 2021, Walker said the recognition represented the work he put in but noted it "wasn't self-earned," citing the help he received from those around him while spending the year in Springfield.
"I think it was a combination of both, and also having people around me keeping me mentally locked in," Walker said of his offensive consistency. "You could be locked in, you know, mechanics-wise, but at the plate, maybe you're overthinking things. I had a great group of people around me whether it came from our coaching staff with Leger and (hitting coach) Tyger (Pederson) or even my teammates."
When he arrives at the Cardinals' complex in Jupiter, Walker said he'll keep much of that same process of seeking help from those around him. He plans on working with coaches in the organizations like minor-league instructor Jose Oquendo, minor-league hitting instructor Russ Steinhorn, and assistant hitting coordinator Daniel Nicolaisen.
At the start of the offseason, Cardinals president of baseball operations John Mozeliak said his club's offseason transaction would come with rising prospects like Walker in mind. Their moves this winter have indicated that.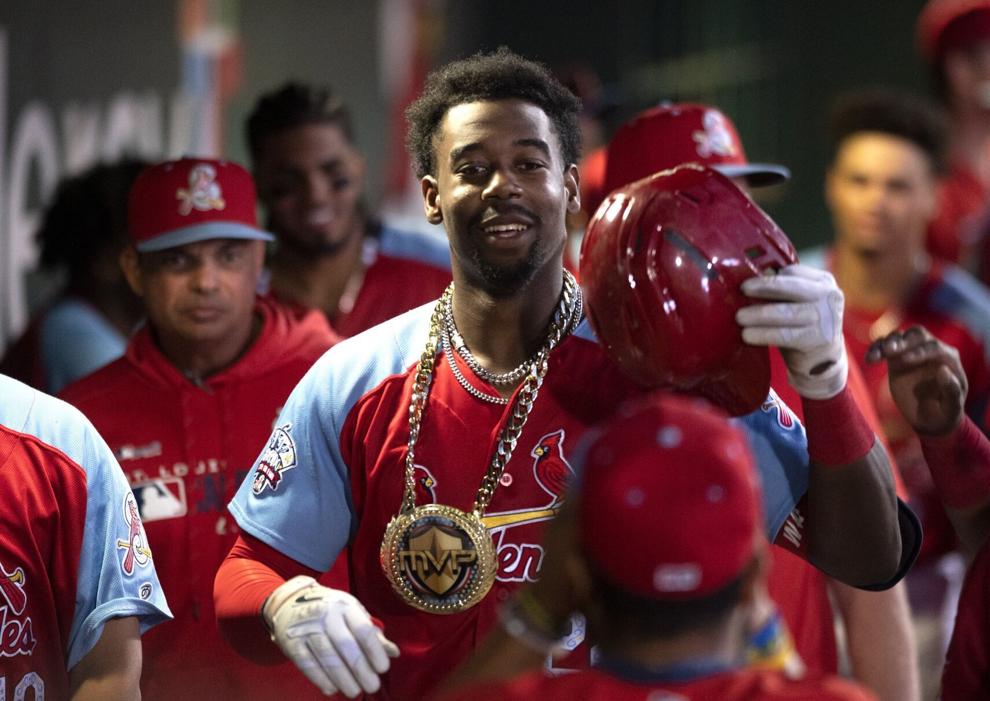 With his opportunity lining up for spring, Walker hopes the same success follows him into the new year.
"Obviously, it's not going to go well all the time," said Walker, who will receive a non-roster invite to big-league camp during spring training. "But, you know, I am on the hot streak. Just focused on how to continue the hot streak for a while, just to the best of my ability. I feel like things will work out. I trust the Cardinals and, you know, their opinions and the plan that they have for me so I'm really not too worried at all. Not too worried."