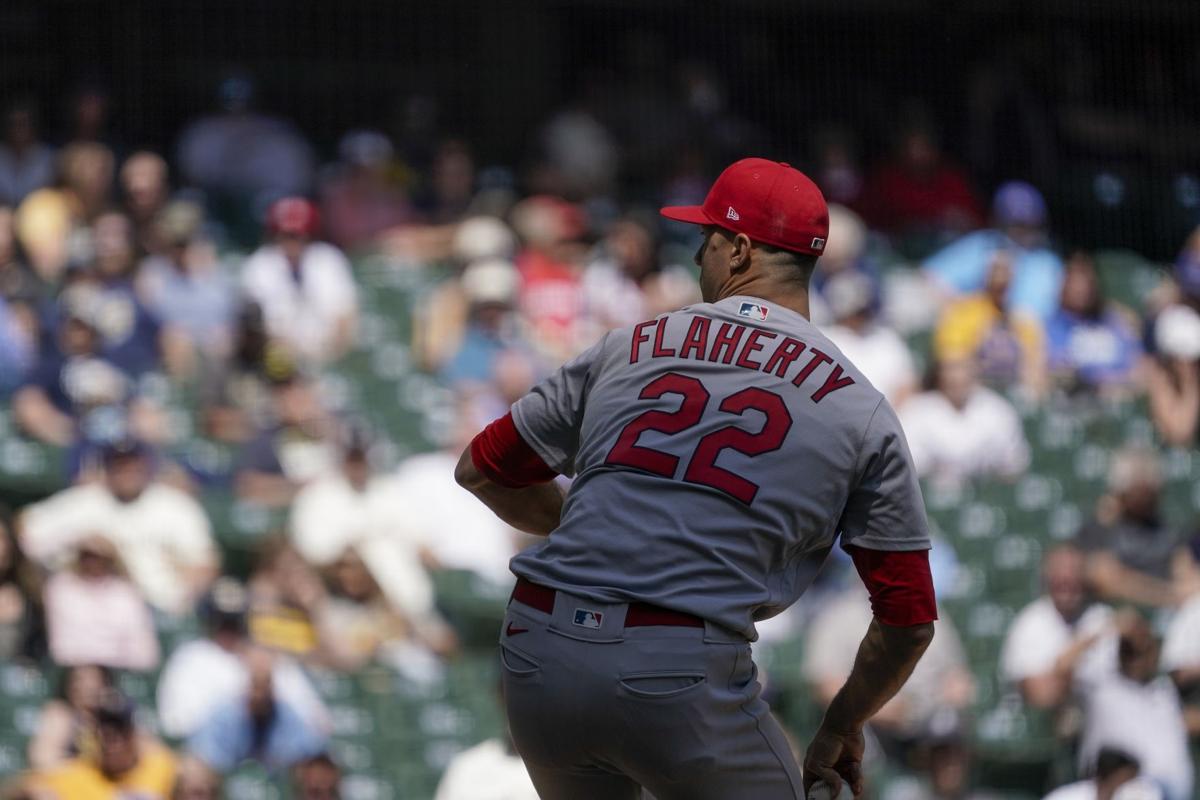 With the weekend sweep by the Padres in San Diego, the Cardinals reached the quarter point of their schedule at 23-18 and in first place in the National League Central Division by two games. When their starting rotation has been steady, they've surged, and when it falters, problems like those at Petco Park happen. Here are three facets that have glistened in the season's first quarter, and three smudges that need polish:
THREE UP
The only 7-0 starter in the majors to start the week, Flaherty's assertive arrival as the Cardinals' ace may have been delayed a year, but it's underway with seven consecutive stable starts, a 2.47 ERA. His first career complete game appears on the horizon — and perhaps an All-Star nod.
Nolan Arenado's homer Sunday was the Cardinals' 53rd of the season in 41 games. They hit a league-low 51 in 58 games in 2020. A majority of their runs have come on homers, elevating the team's slugging percentage (.399) and covering for a curiously low (.305) on-base percentage.
When put to work the Cardinals' fielders have been superb, taking on the swagger and aggressive style of Arenado. Tommy Edman has excelled at multiple positions, Harrison Bader leads NL center fielders in runs saved, and as a team they're top 10 in several illustrative metrics.
THREE DOWN
Typified by their trip to San Diego and how the Padres walked away with a series sweep, the Cardinals lead the majors in giveaways. They're tops in walks (184), second in hit batters (29), and lead the NL in wild pitches (24). All those free bases add up to undermine everything.
They're 10-3 in quality starts from the rotation. That positive reveals a drag. Only 13 times in 41 games has the starter provided six innings with three earned runs or fewer. Injuries and ultra-conservative regulation of workloads contribute to leftover innings that dislodge the bullpen from its strength.
The Cardinals went five for 44 (.114) with runners in scoring position on the trip, and overall this season the RISP success has been centralized. Paul Goldschmidt and Arenado are hitting better than .300 in those spots. Everyone else is 41 for 216 (.190), with 59 strikeouts.