Bruce Sutter, who threw the final pitch of the 1982 World Series to clinch the Cardinals' first championship in 15 years, died at the age of 69 late Thursday  after having fought Parkinson's and then a suddenly developing bout with cancer.
Sutter, acquired from the Chicago Cubs after the 1980 season, was elected to the National Baseball Hall of Fame in 2006. He had been living in suburban Atlanta after signing with the Braves as a free agent following the 1984 season.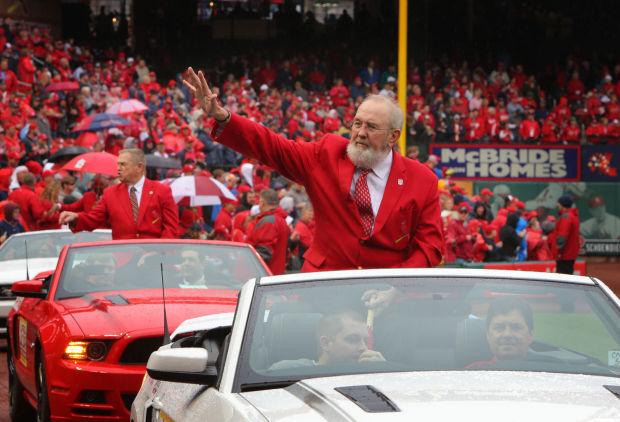 Sutter, who had 300 career saves, was the first player to be elected to the Hall without ever having started a game.
Cardinals chairman Bill DeWitt Jr., in a statement, said, "On behalf of the Cardinals organization and baseball fans everywhere, I would like to express our deepest condolences to the Sutter family. Bruce was a fan-favorite during his years in St. Louis and in the years to follow, and he will always be remembered for his 1982 World Series clinching save and signature split-fingered pitch. He was a true pioneer in the game, changing the role of the late-inning reliever."
Sutter, ironically, didn't throw his famed split-fingered pitch when he struck out Milwaukee's Gorman Thomas in Game 7 of the 1982 Series. It was a high fastball—not all that fast—that surprised Thomas.
A native of Lancaster, Pennsylvania, Sutter pitched for the Cardinals from 1981-1984. He was acquired from the Cubs on Dec. 9, 1980, in exchange for first baseman Leon Durham, third baseman Ken Reitz and minor-league third baseman Ty Waller.
In his four seasons with the Cardinals, Sutter had 127 of his 300 saves, including 36 in the World Series year. He had his best season with the Cardinals with 45 saves in 1984 when he had a 1.54 earned run average and, after the season, he signed a $9,1 million, six-year contract with Atlanta with an annuity which would pay him $1.3 million for 30 years after he retired.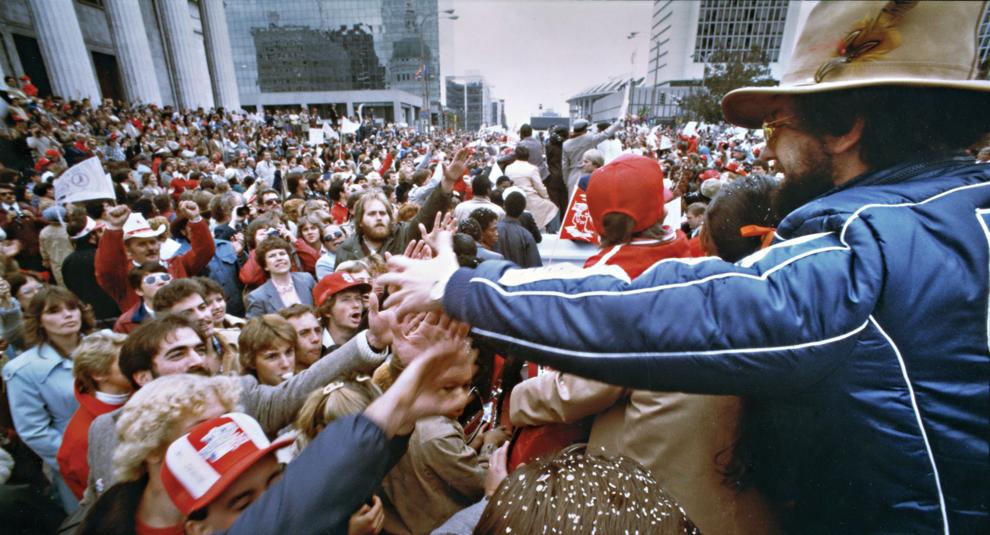 Sutter won the 1979 Cy Young Award while pitching for the Cubs but he entered the Hall wearing a Cardinals cap on his plaque. He worked more than one inning for 188 of his saves and his No. 42 was retired by the Cardinals, who already had done so for Jackie Robinson, as had all other teams, but the Cardinals wanted to make sure Sutter was honored similarly.
 Baseball commissioner Rob Manfred said in a statement, "I am deeply saddened by the news of the passing of Bruce Sutter, whose career was an incredible baseball success story. Bruce ascended from being a non-drafted free agent to the heights of baseball by pioneering the split-fingered fastball. That pitch not only led him to the major leagues, but also made him a Cy Young Award winner with the Cubs and a World Series champion with the 1982 Cardinals. Bruce was the first pitcher to reach the Hall of Fame without starting a game, and he was one of the key figures who foreshadowed how the use of relievers would evolve.
"Bruce will be remembered as one of the best pitchers in the histories of two of our most historic franchises."
Hall of Famer Jim Kaat, a teammate of Sutter's on the World Series champion Cardinals, said, "I feel like a brother passed away. I knew Bruce deeper than just about any other teammate. We spent a lot of time together, and as happens when your careers end, you go your separate ways. But we stayed in touch and considered each other great friends. He was as much a brother to me as a teammate as anyone could be."
John Stuper, the Cardinals' rookie starter who had won a memorable, twice rain-delayed Game 6, one night ahead of Sutter's ending the Series, said in a text, "My heart is broken today. Thanks for everything, Bruce. The advice. The mentoring. The making me feel like I belonged in the big leagues from Day One. For saving most of my wins in a Cardinal uniform. Thanks for the ring. Most of all, thanks for being one of the best people I have ever known."
And former Cardinals reliever Jason Motte tweeted, "So many thoughts, just hard to formulate the words. . . I will miss my friend and our talks. You are one of the best humans I have ever met, thank you for everything.  RIP #42."
Sutter is survived by his wife, Jayme, sons Josh, Chad and Ben; daughter-in-law Amanda Sutter, and his six grandchildren.
Chad Sutter, speaking for the family and addressing Cardinal Nation, said, "All our father ever wanted to be remembered as was being a great teammate, but he was so much more than that. He was also a great husband to our mother for 50 years, he was a great father and grandfather and he was a great friend. His love and passion for the game of baseball can only be surpassed by his love and passion for his family.
"Being a St Louis Cardinal was an honor he cherished deeply. To the Cardinals, his teammates and most importantly to the greatest fans in all of sports, we thank you for all of the love and support over the years. He will be greatly missed but his legacy will live on through his family and through Cardinal Nation!"
Photos: Cardinals legend Bruce Sutter, through the years
2016: The clouds part for Opening Day in St. Louis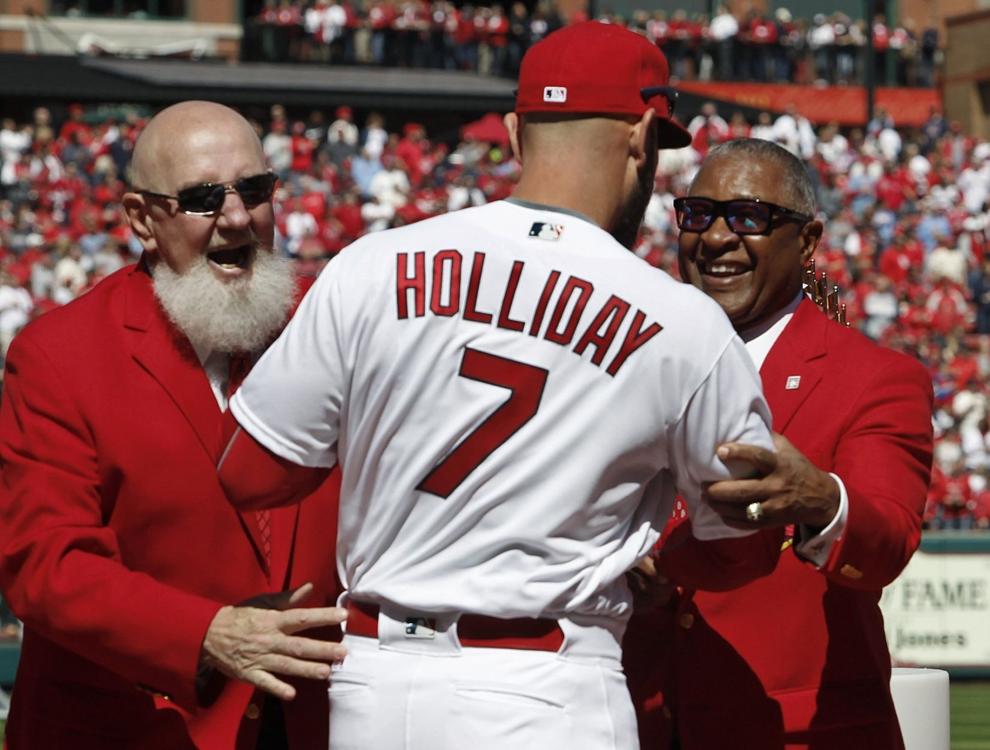 1981: Bruce Sutter in powder blue jersey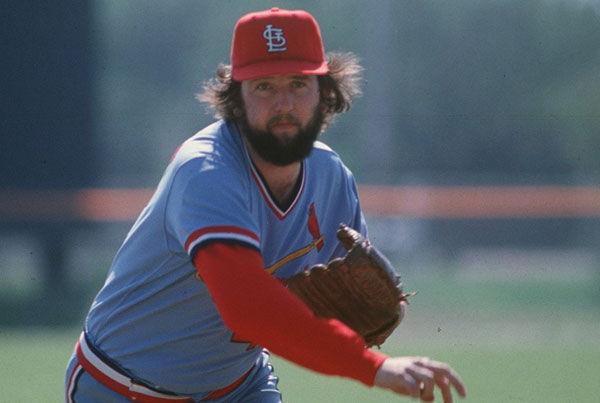 1982: Bruce Sutter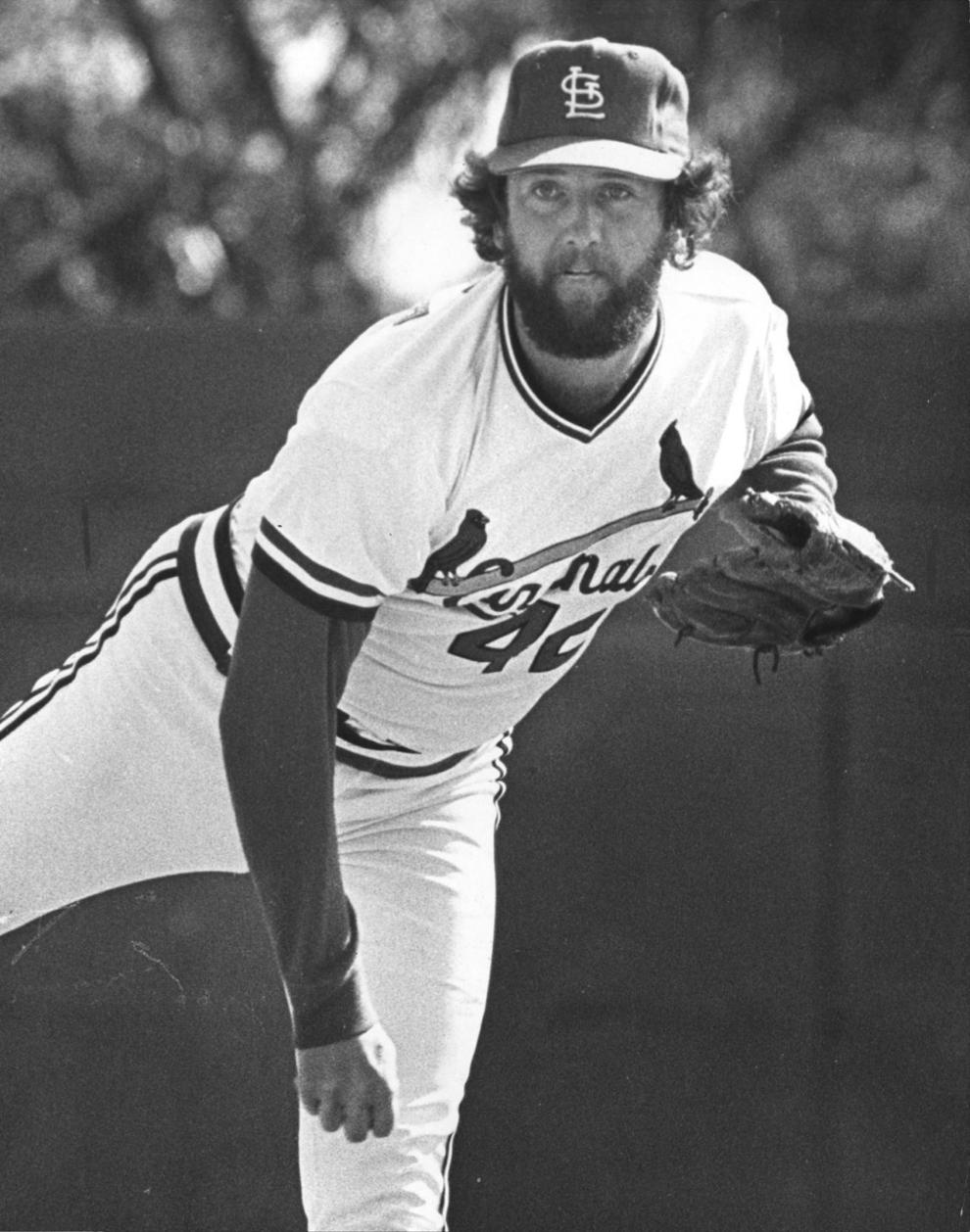 2011: First pitch before World Series Game 1 in St. Louis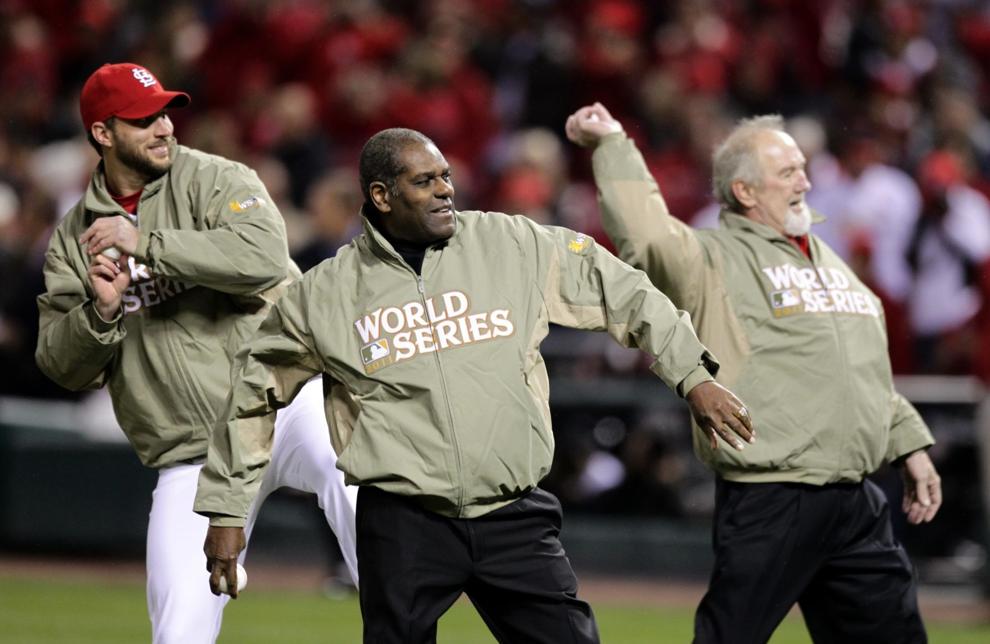 1982: Celebration! Cards win series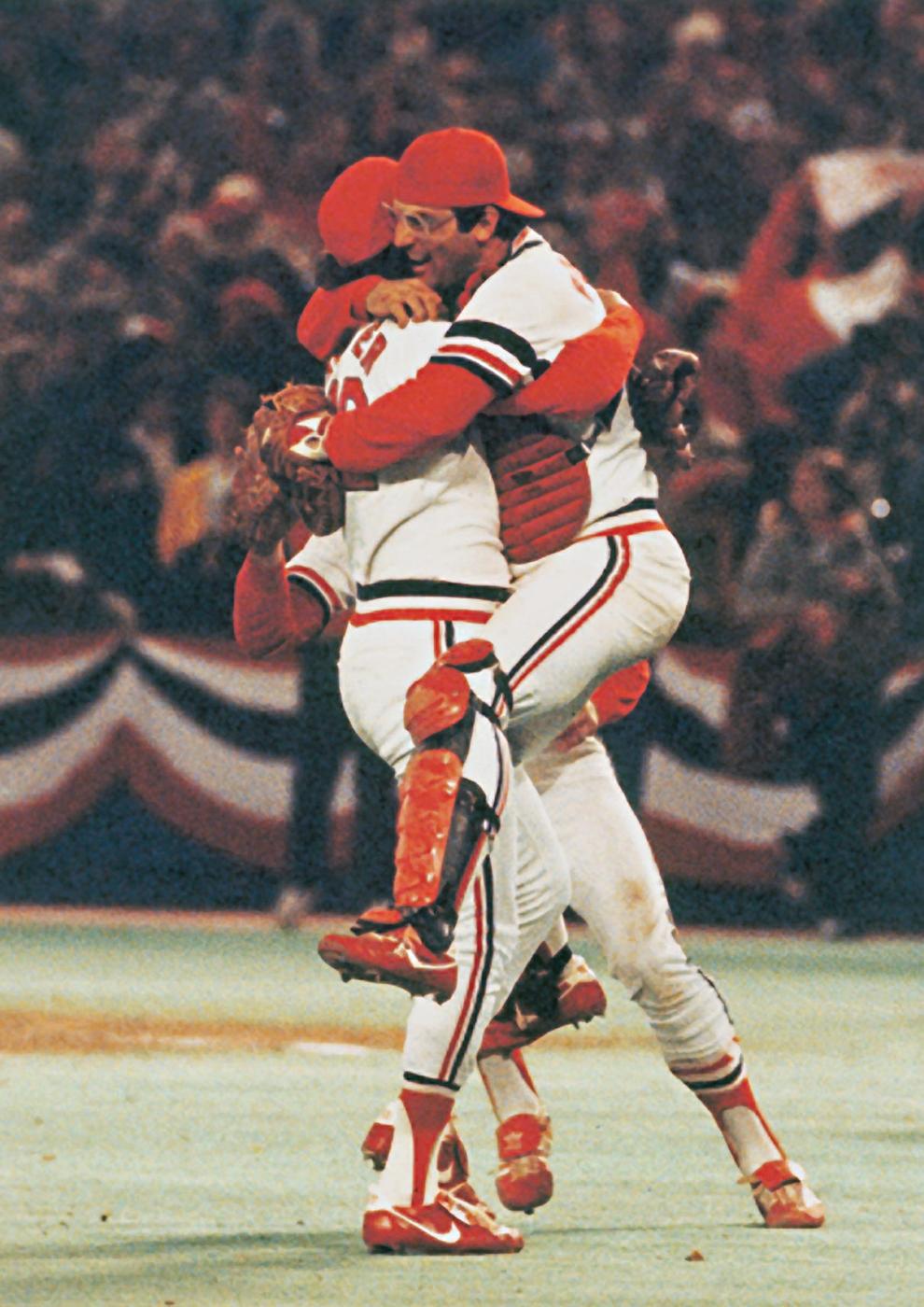 1982: Bruce Sutter and St. Louis Cardinals fans World Series victory parade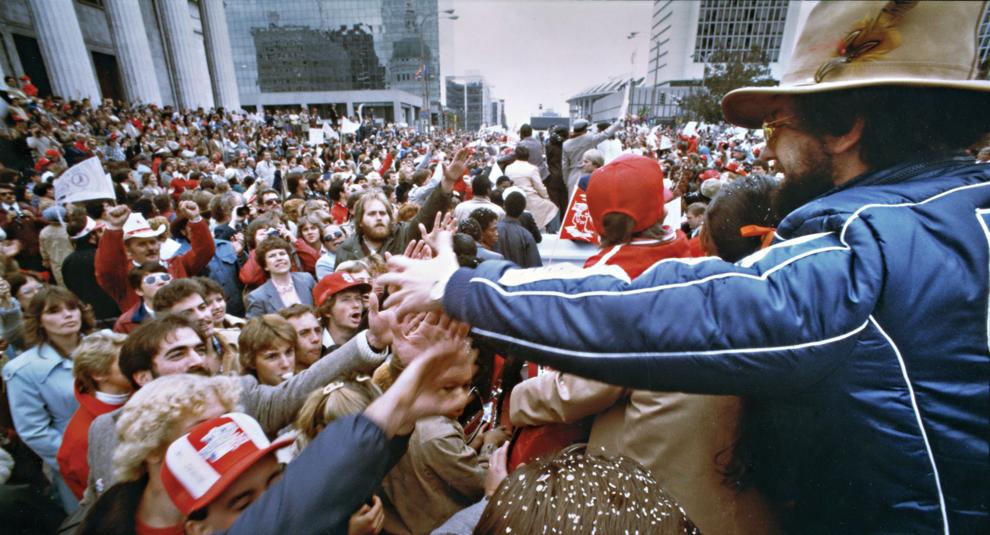 2006: Hall of Fame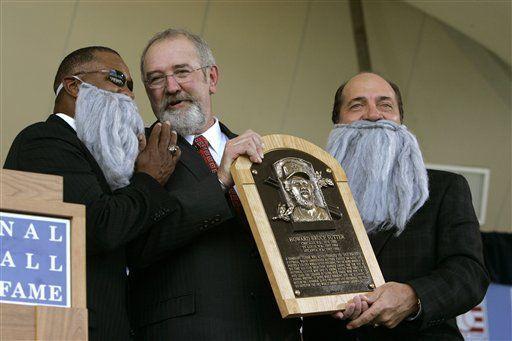 2007: Cards Home Opener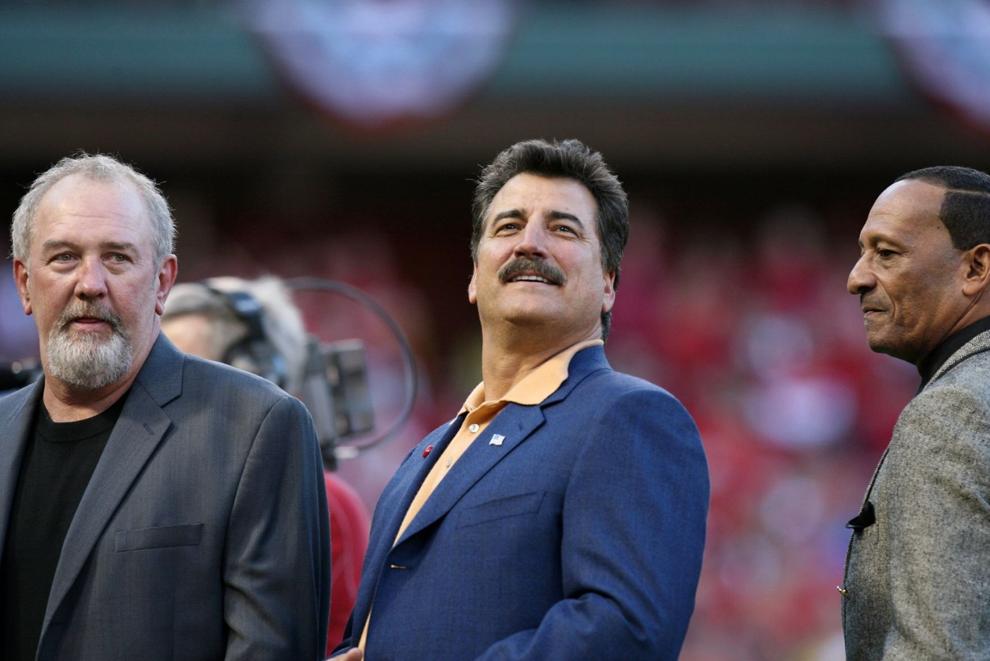 2010: Cardinals opening day in St. Louis
2013: Fans swarm to Busch Stadium on opening day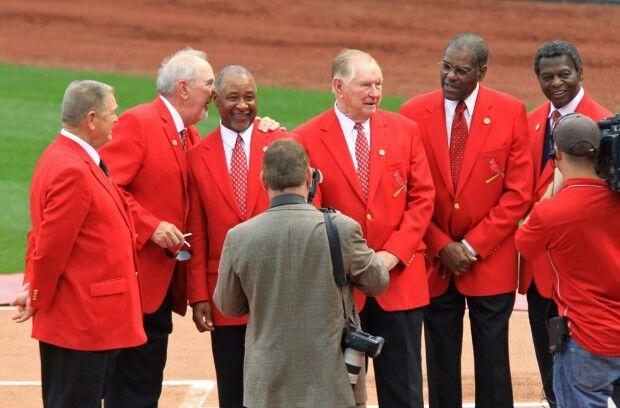 2014: St. Louis Cardinals opening day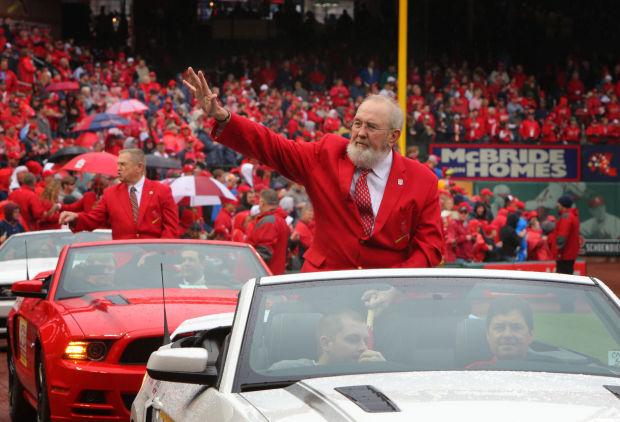 2014: St. Louis Cardinals home opener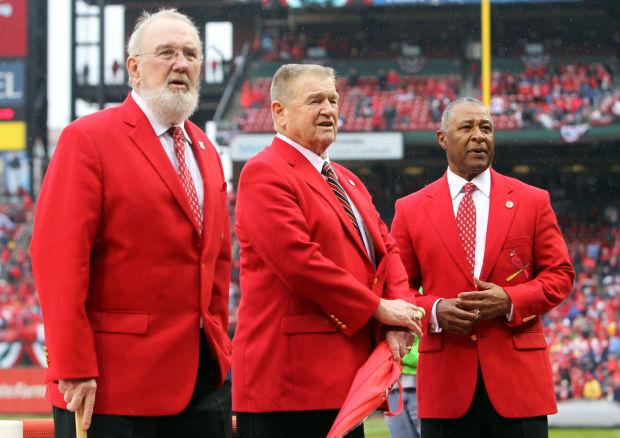 2018: Cards home opener is finally here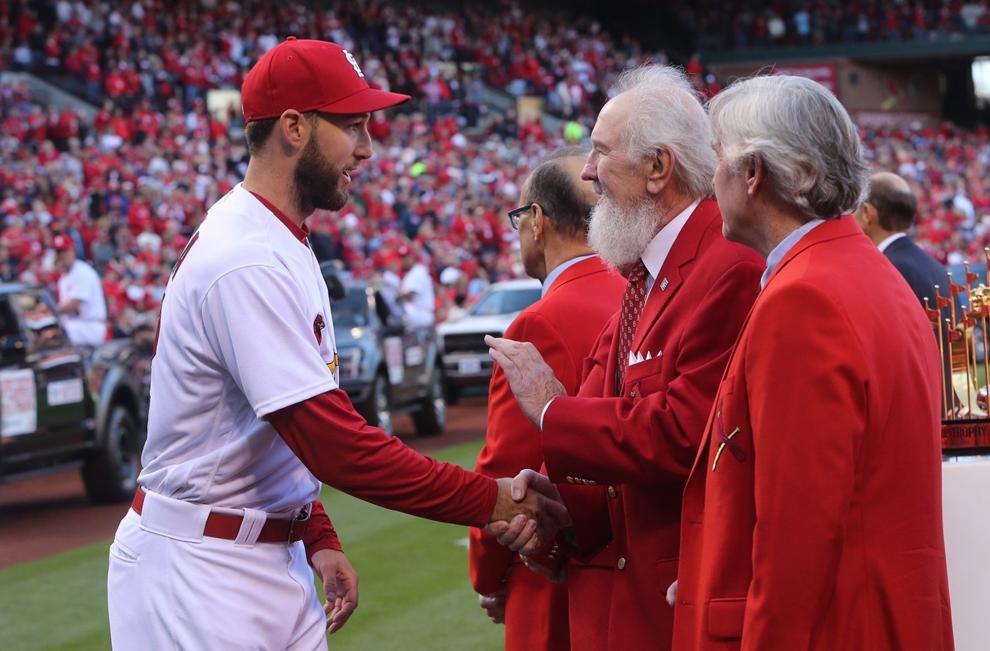 2018: Funeral services for Albert "Red" Schoendienst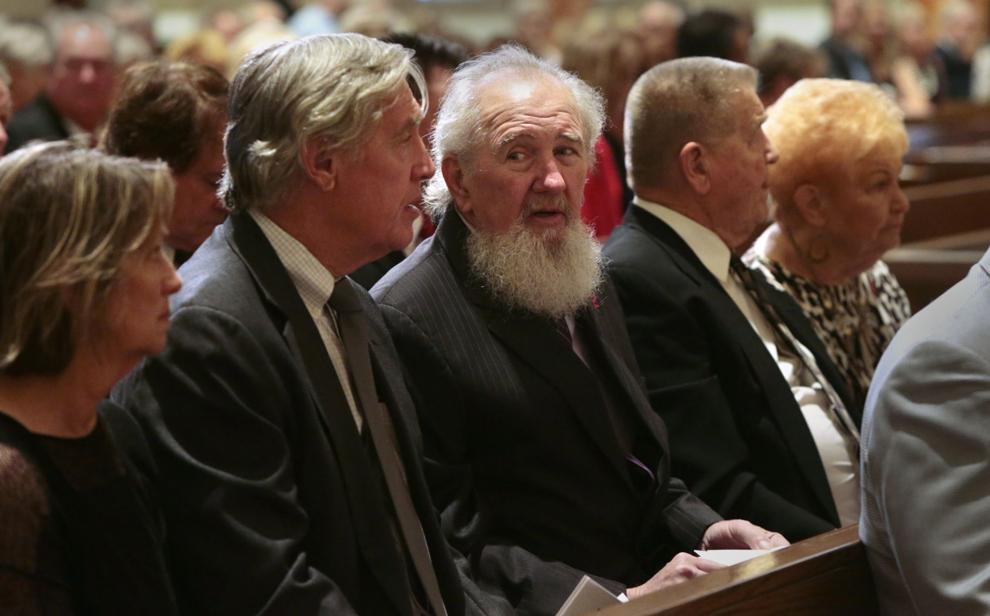 2019: Cardinals host Padres in home opener